Osprey Savu 2 Lumbar Pack Review
Have you ever met someone for the first time, and it feels like seeing an old friend? That's the experience I had when I tried on the Osprey Savu 2 hip pack. From the way it hugs my hips to how it knows just how to pass me my water bottle—I could see us going places.
Getting familiar with the pack takes no time at all. The wide airmesh hip belt is not only extremely comfortable, but also attached at an angle, which makes the bag rest perfectly while in a seated position. Adding to the already great fit, the Ergopull straps are compression style making adjustments fast and precise.
Another stand out feature is the suspended mesh back panel, called Airscape. Commonly found on much bigger bags, the largest panel of the pack has a span of mesh to create a wide channel for air to flow underneath. This is the first hip bag I have seen deploy this technique. Not merely for looks, it considerably relieves the heavily perspiratory nature of our sport.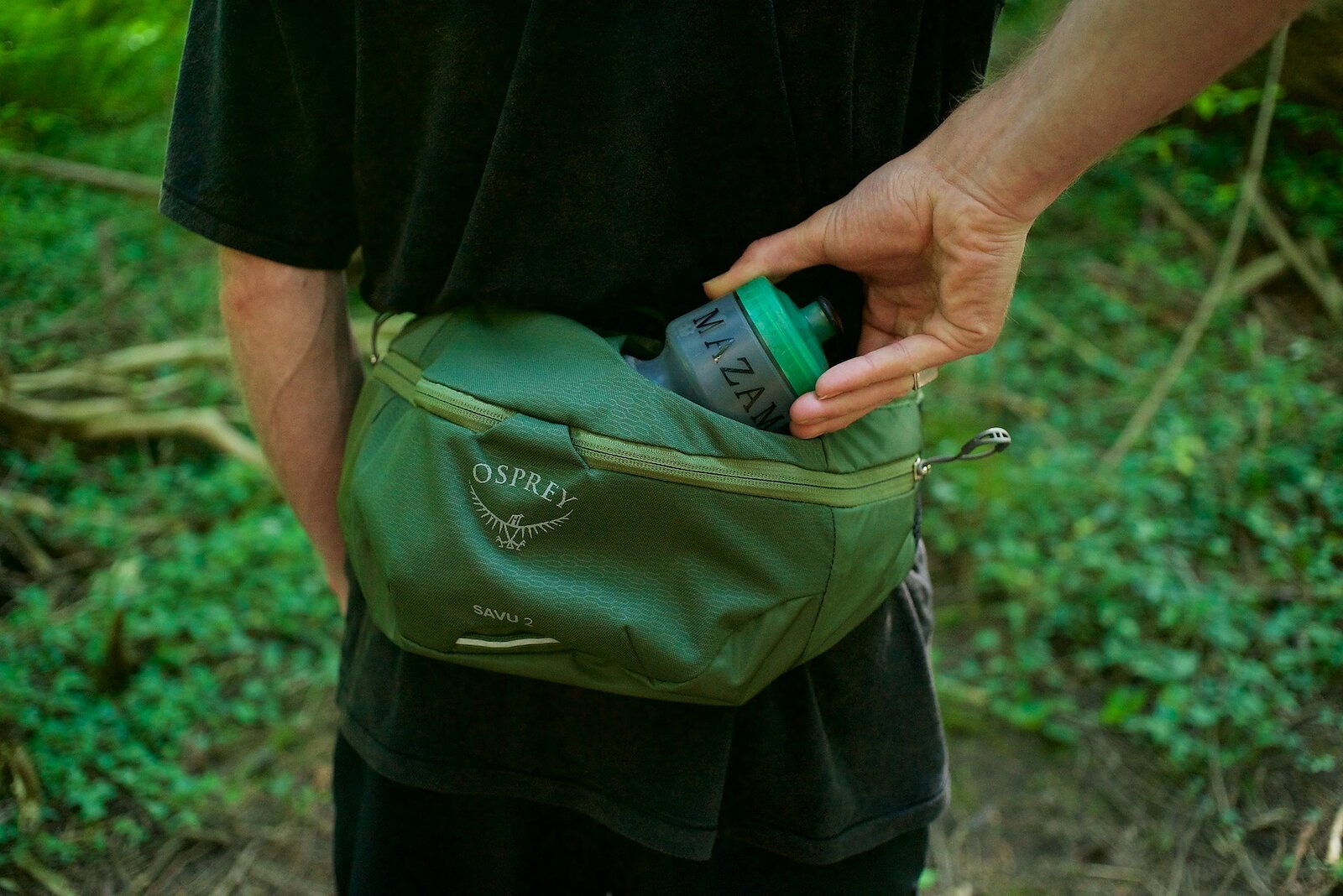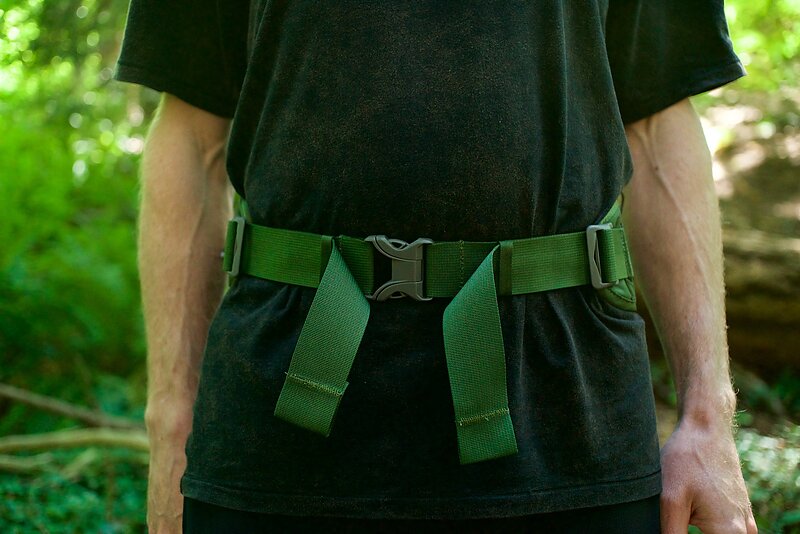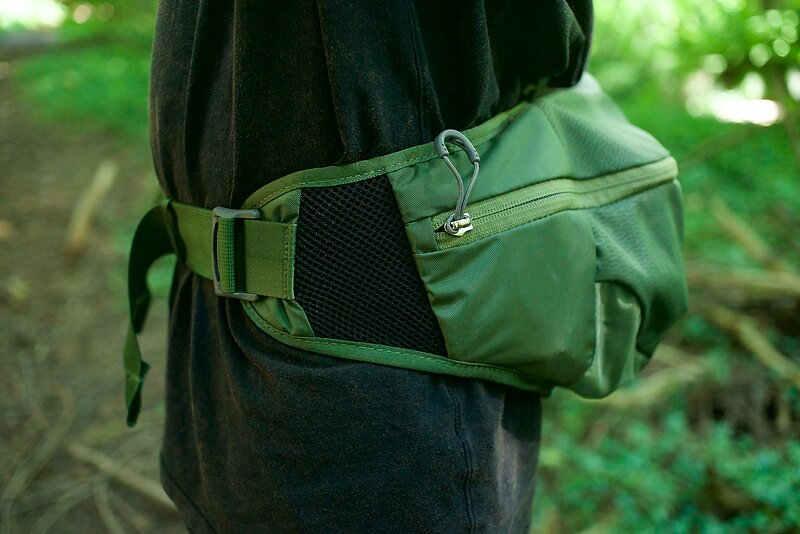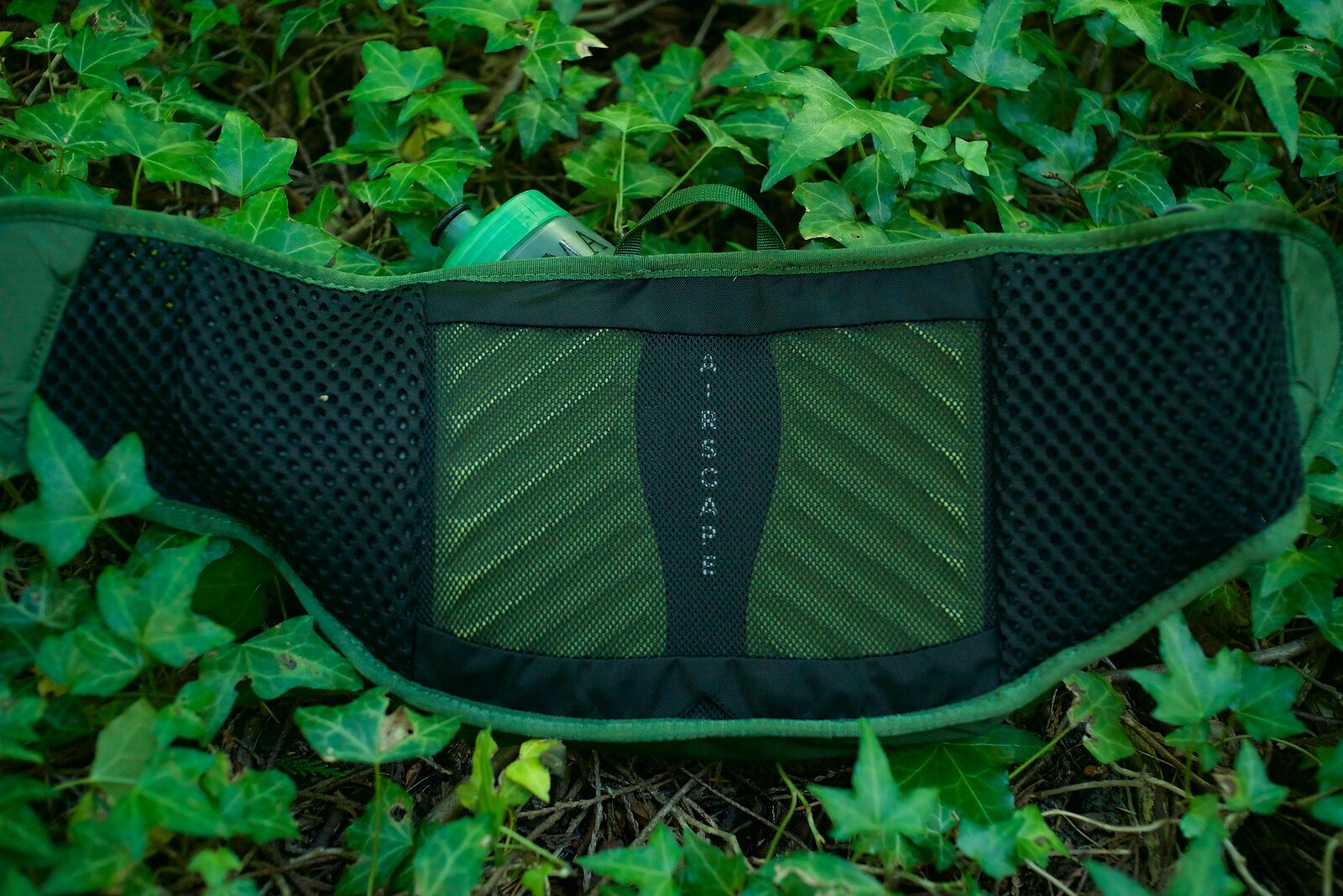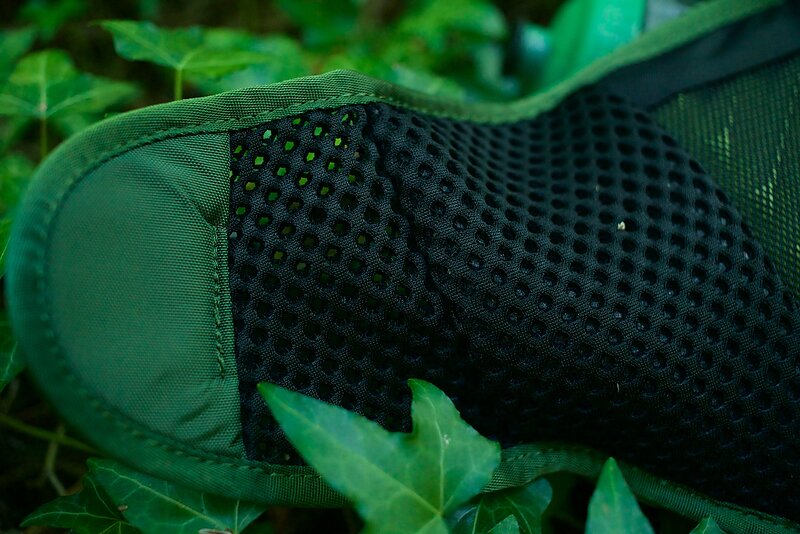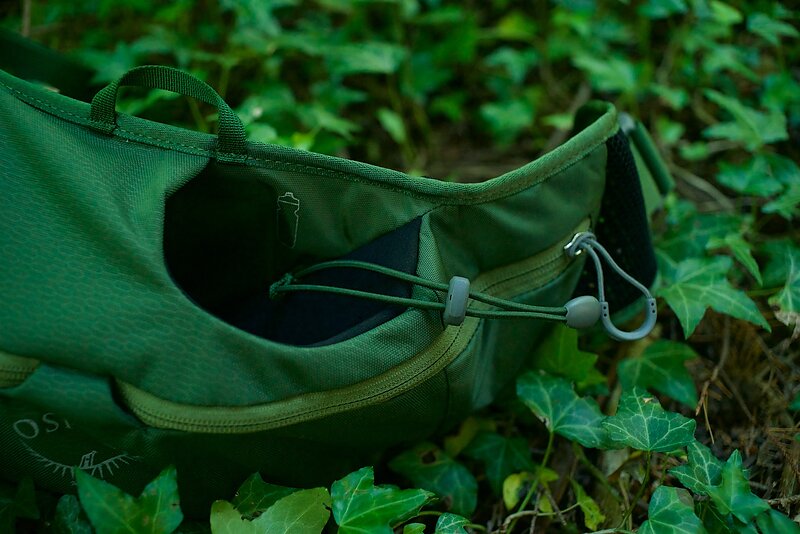 The feel of the bag is great as well. PFC-free, recycled, bluesign-approved nylon is used throughout and, not only do I appreciate this nod to environmental accountability, but it's also used in a way that looks higher quality than the price would suggest. Even the stitching is spot-on and gives the impression that no details were overlooked when constructing this bag. The zippers are flawless—strong with a smooth action—and feature an easy to grab, reinforced loop that makes behind the back access, even with gloved hands, no problem.
The bag is a little more present than some of the other bags I ride with, but it feels more reassuring than bothersome. I like the slightly wider profile extending around my hips because it provides a strong sense of security. The bag, however, is highly structured and the resulting rigidity was something to get used to. But this same character trait of the Savu 2 makes it excellent at staying put when I need it to.
Having used a few other Osprey products extensively in the past, I can confidently say that they have wizards working for them, because their understanding of ergonomics is magical. Positioning the bottle in the middle to center the weight, with pockets on either side, is nothing new. But tilting the pocket, so that accessing the bottle behind your back doesn't require a warmup stretch, is ingenious. Osprey even offers right-handed and left-handed versions of the bag to ensure everyone can find a good fit.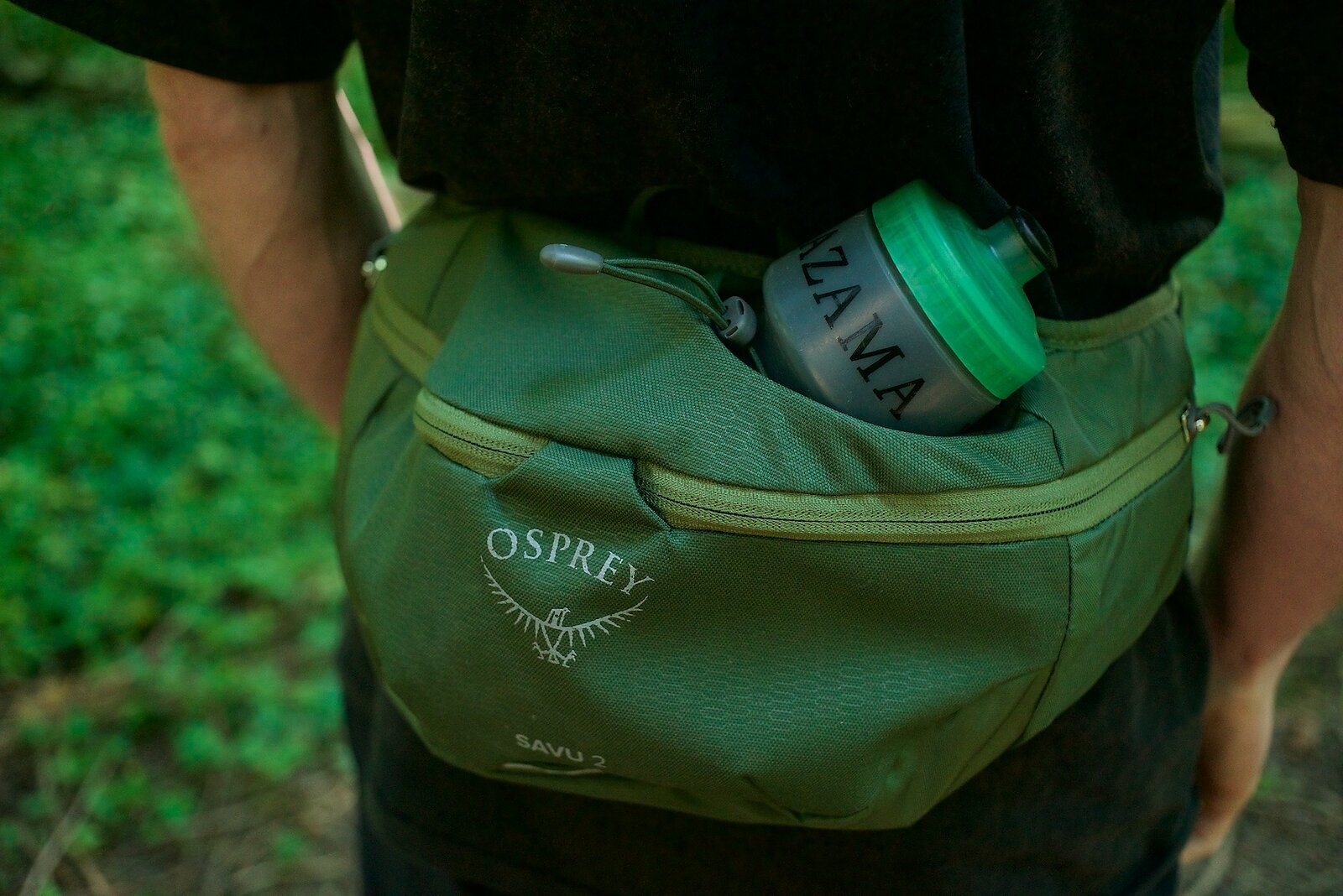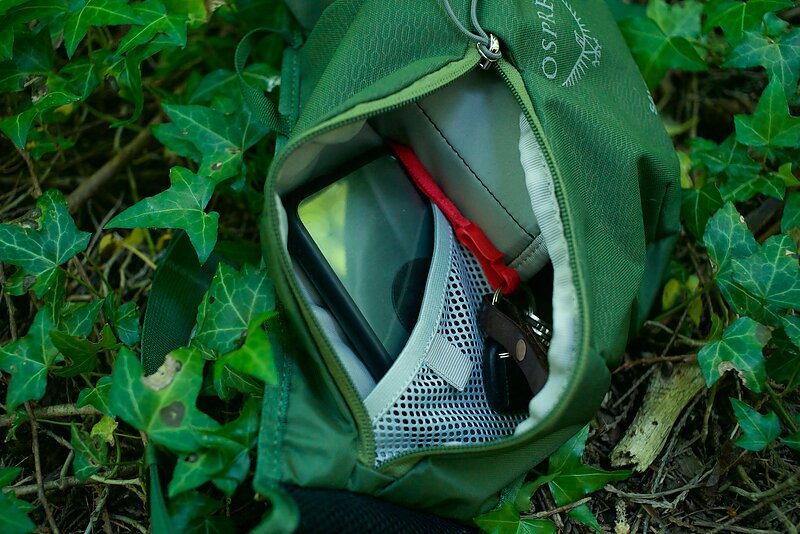 There is a small tradeoff for that wonderfully easy water access. The bottle pocket serves as a partition between the two internal compartments of the bag, which can create a bit of unevenness. The space in each pocket is similar, though there is slightly more usable space on the side opposite of the tilt. At first, I was frustrated trying to fit all my stuff in these lopsided pockets and annoyed by the lack of true division (the bottle holder doesn't extend to the bottom so there is a small space for little objects to migrate from one side of the bag to the other), but as with any change, it takes time to appreciate the subtle new advantages. Once I got over trying to pack this bag exactly like my old one, I was able to find an organizational scheme that felt right. And, to my surprise, that little open space shared between the pockets is perfect for a pump to settle in, centered, at the bottom of the bag.
Osprey has been making bags for nearly 50 years, and it shows. They not only care about crafting a product you want to buy, but also one you want to keep for a lifetime. Backed up by their All Mighty Guarantee, Osprey will repair or replace any bag, no matter how old it is. And it's that commitment to quality that gives me the ultimate confidence in recommending the Savu 2 to anyone who needs a smaller pack for laps at their local trails. For those that need more carrying space, be sure to browse their entire line of well-curated bike bags.