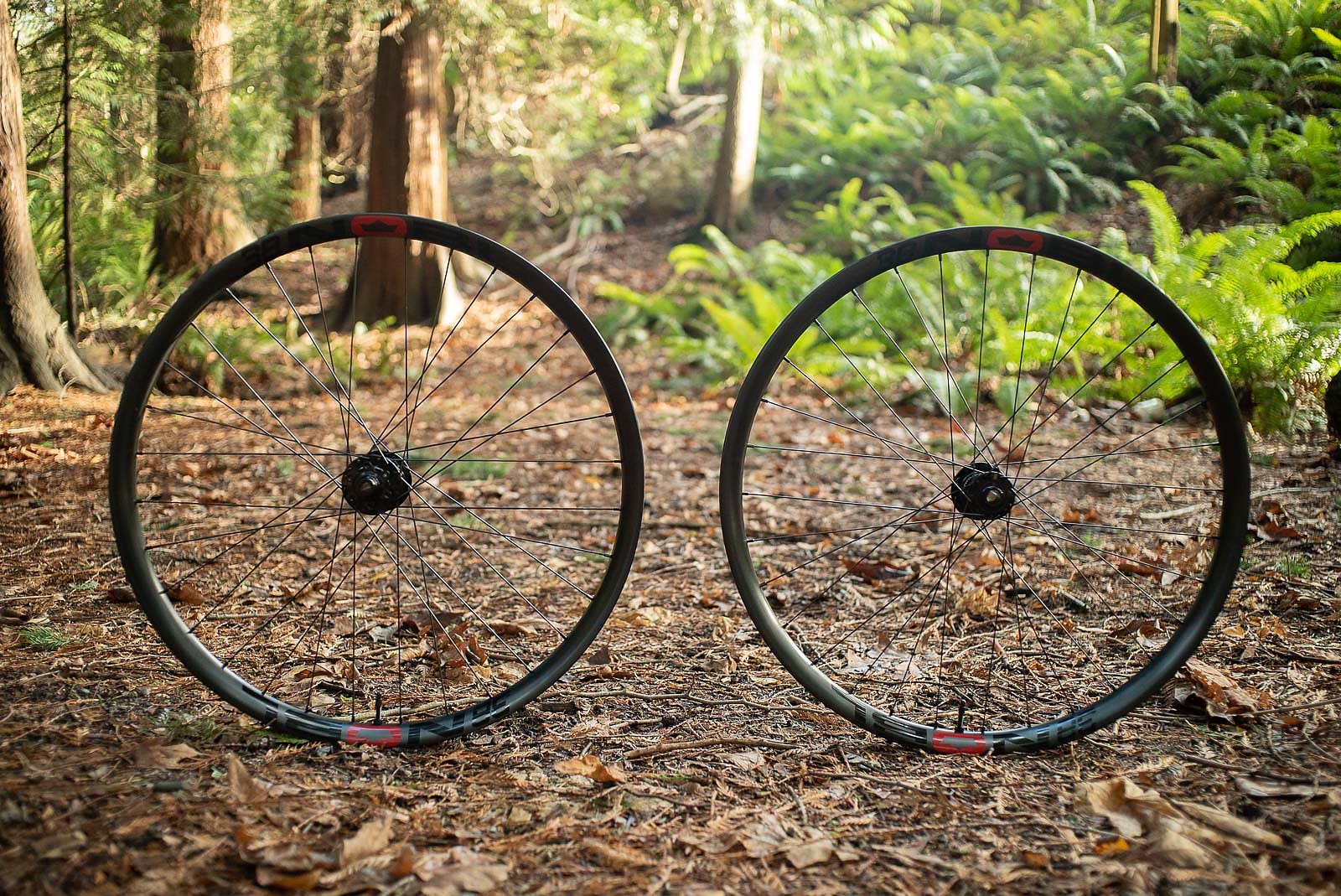 NOBL TR38 Wheel Review
You can't ride a bike without wheels.
There are only a few things that are truly essential when it comes to riding your bike; wheels being two of them, a set of brakes comes to mind as well, because you probably want to stop. When it comes to wheels though, if they are doing a good job you shouldn't have to think about them much at all, only that you trust them.
Trust, however, comes from either experience or reputation, and both speak volumes about a product. NOBL Wheels, a small BC-based company, has been producing carbon wheels since 2014, and while their reputation is solid, my full trust would not be won over without experience. Founded by Trevor Howard, who has a background in aircraft composites, and Ryan Kononoff, who has an entrepreneurial background, NOBL takes pride in designing unique rims and building burley wheels. This year they have kicked it up a notch and dropped their newest rim, the 2019 TR38.
NOBL built the TR38s with a specific rider in mind. The tagline on their site reads: "Aimed squarely at the aggressive Enduro or DH rider looking for a no compromises rim. If you eat double black diamond trails for breakfast, then this is the rim for you."
The main areas of improvement, compared to the last gen of the TR38 rim, is the use of an all new resin system, increasing the impact resistance and lowering the overall brittleness of the composite. NOBL is also implementing a raw molding technique which mitigates the need for extra finishing once the rim has set, while also increasing scratch resistance. Finally, they have reinforced the spoke holes with a layer of fiberglass to ensure even more durability. All this ensures that the finished project is going to not only have a more uniform look and feel, but also maintain it as they smash through all kinds of trails and conditions.
These major revisions have helped the TR38 rocket to the forefront of NOBL's rim offerings as the strongest wheel they have ever built. On top of this level of craftsmanship, NOBL has an impressive warranty program. All wheels come with a two and a half year warranty covering manufacturer's defects, and a five year crash replacement policy. If that's not enough, they offer a lifetime warranty for an extra $100.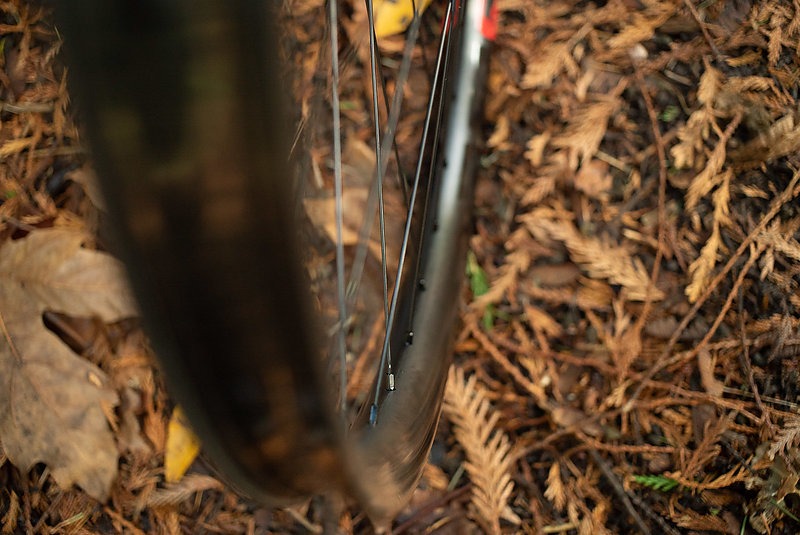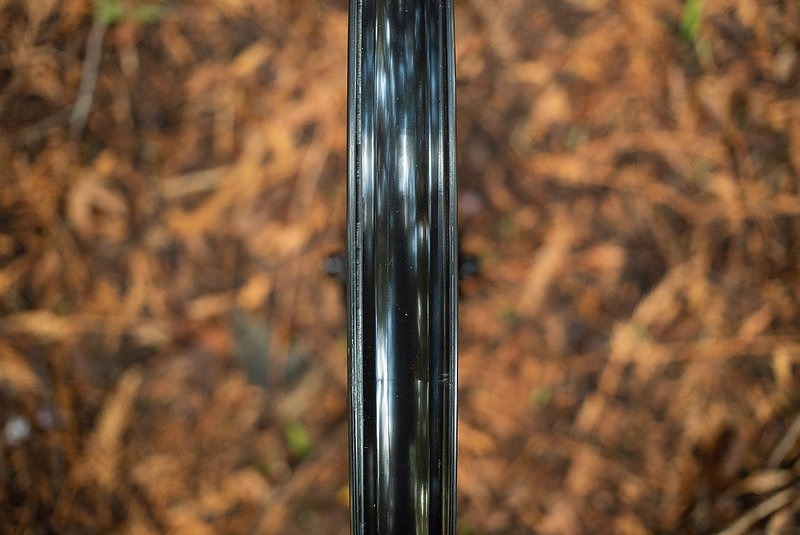 Tech:
Because I live within two hours of the NOBL headquarters, in the Fraser Valley, I decided to take a quick trip over the border to Yarrow, BC. The fellows behind the wheels were kind enough to give me a tour of the local trails , their shop and the low down on some of the updates that make the new TR38's what they are.
NOBL provides a fully customizable build platform on their website. You can spec the TR38 rims (29" or 27.5") to five different hubs, including Onyx, Chris King, Hope, DT Swiss or Industry 9. From there you can choose rotor style, driver style and color of the vinyl decals, as well as a secondary color for the NOBL crown graphic. These are some of the most customizable wheels available and the process is easier than building a Domino's pizza order.
Setting up the TR38 was a dream. I hadn't seated a tubeless set up in a few months when I first got the 38s, so I was mentally prepared for the worst. These were the easiest rims I've ever seated a tire on. NOBL uses "hookless" technology on the rims, meaning they are lower, and more round, helping seat easier and stay seated. I ran a set of Specialized Butcher 2.35"s at first, then a Butcher 2.6" in the front and a Specialized Hillbilly 2.5" in the back. Although the DH tires were slightly more difficult to mount, the difference was negligible.
They were, in fact, so fast to be seated I thought I was going to find myself ripping off my tires. After two months though, these rims refused to burp. I can't say I am actually disappointed, but I didn't realize how satisfying the occasional, exaggerated, brappppp and resulting loss of air was. Running all sorts of pressures (19 PSI - 35 PSI) in all kind of conditions, and trying my hardest to break a bead, still hasn't provided me with a burp.
The Ride:
My preferred riding usually ends up as some sort of weird love child, birthed from freeride, downhill & enduro. During a normal riding week I can be caught shuttling some rowdy loamers, then trying to hone in my bag of tricks on the local booters, and finally squeezing in a big weekend of pedaling all over the local zones. My ADHD style of riding has only one drawback: some components just don't translate to the next day's ride—wheelset specifically. I'm either being held back on climbs because they are heavy and sluggish with the downhill casing I refuse to swap out, or they are too flimsy and I have to start trail-side truing spokes between laps.
When I got out on my first lap with the NOBL 38s I had the 2.35" tire set up. I was heading for some slick, rocky laps and I was nervous having such little traction. In the end I figured it would be a great way to get to know these rims. Not quite to my surprise, but still shockingly, the set up was far stiffer, and more controlled than the previous wheels with DH casings I had been running. I instantly noticed my whole bike stiffen, straighten and track exactly when I wanted it to.
The most noticeable ride improvement was the responsiveness of steering and cornering. The delay and lack of snappiness I had been accustomed to compensating for, turned into instant gratification in every corner and a level of playfulness I had not experienced on a trail bike. It didn't take long to realize these wheels deserved a higher octane tire. I slapped some downhill rubbers on there and let 'er rip. Now equipped with a properly aggressive set of nobs I set out on a quest; to conquer all the stunts I had spent years looking at and saying, "I'll hit it when I have wheels I trust."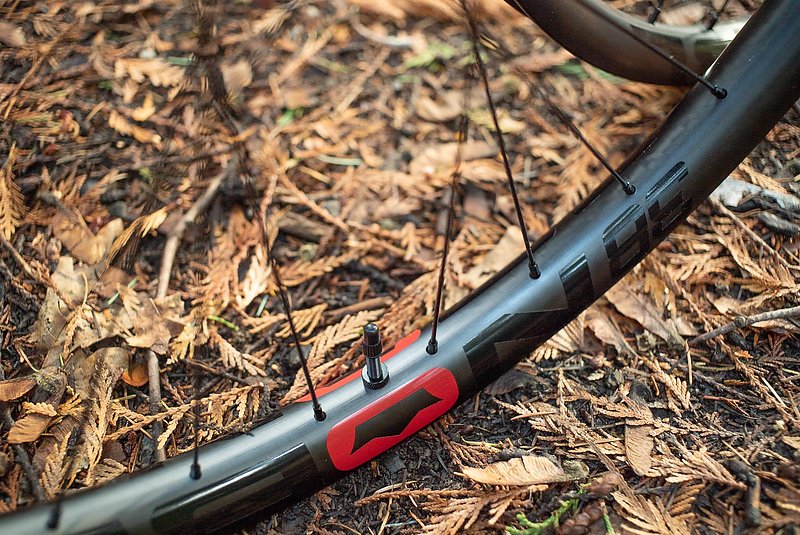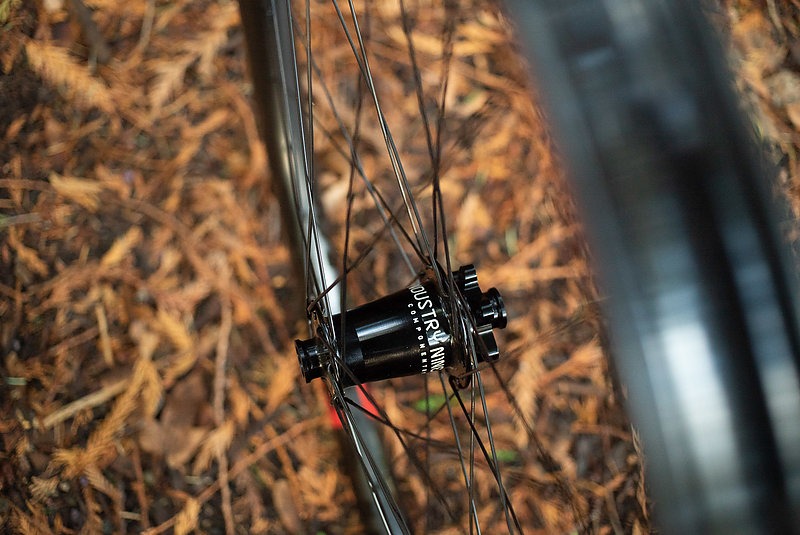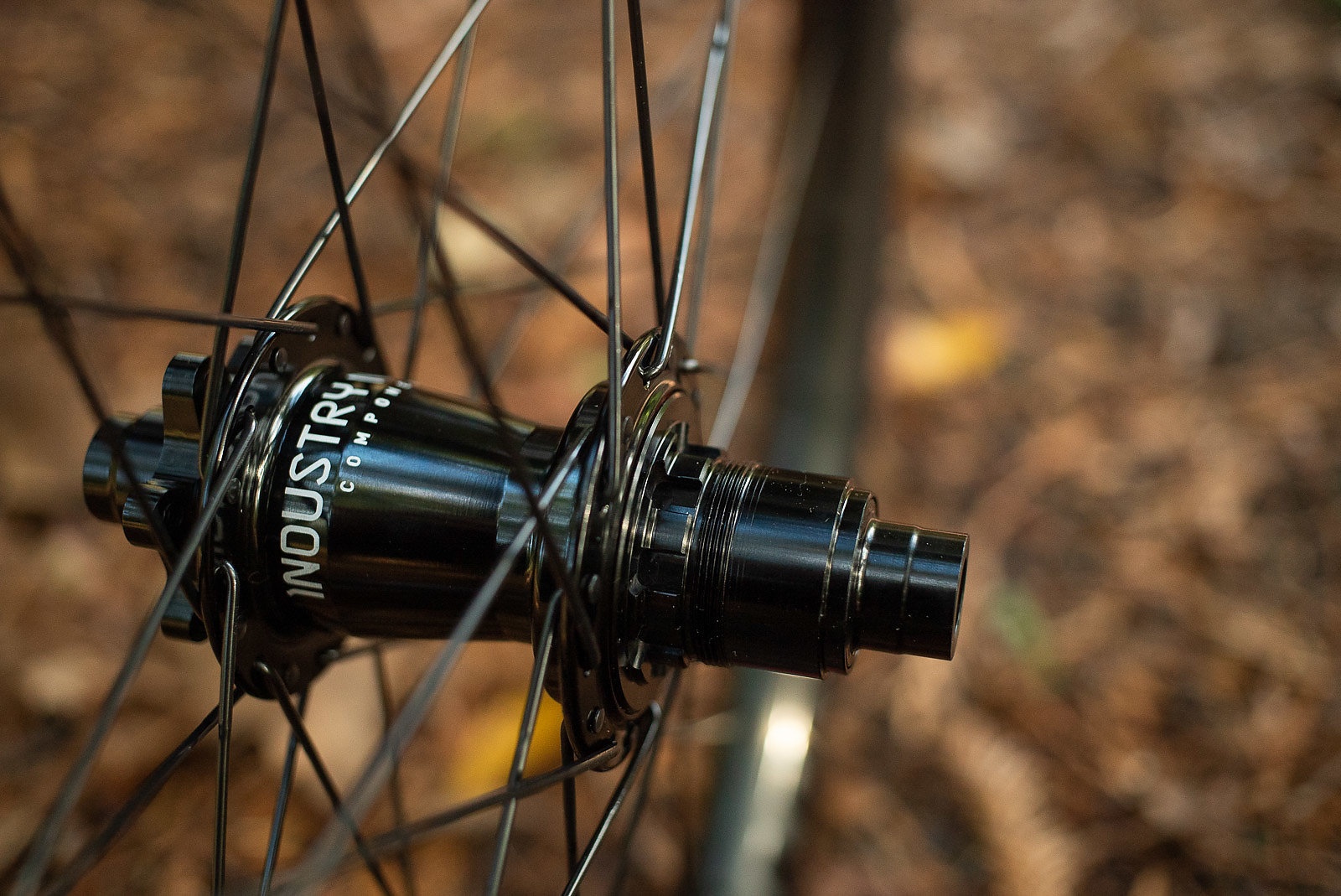 Before I knew it, I rolled up on a step down that I had been eyeing up for a long while. The size wasn't as scary as the massive stump in the middle, blocking the view of the landing. I said huck it, and dropped in. I misjudged my speed and nose-cased the landing—a hit that has toasted rims and headsets alike. The TR38's didn't just roll out of it fine but dramatically improved the shock I was bracing for.
Not to say I proceeded to seek out more punishment for the wheels, but I definitely upped the ante of my average ride. Blasting into every corner I could find, rallying berms just a bit harder. Soon I was honing in techniques I had been thinking about and trying to work on for the better part of a year. Nothing had changed other than not worrying about having to walk off the mountain with a tacoed rim.
I can personally attest to the hardships of broken spokes and busted rims after going through three wheelsets in the past seven months. Broken spokes, a dead freehub body, dented rims, crappy tubeless tape job; all of these can end a great ride (or season, depending on your budget). Altogether I spent as much on those wheelsets, which are now garage art, as a new set of NOBL TR38s cost.
In the past two months, I've learned two things. The first: wheels make a world of difference on a bike. The TR38s are sturdy, snappy and outrageously fun—they changed my experience of riding. Secondly, I have no trouble putting my full faith in NOBL and these wheels.
NOBL TR38 Wheelset
MSRP: $1500 (with I9 Hydra Hubs)