Mons Royale Women's Kit Apparel Review
I have many memories of growing up in a ski family as a suburban New York City kid. Winter weekends lured us to the Catskills, where every Joey, Vinnie, and Stevo in a neon onesie, or even better, a Starter jacket paired with denim, were the fashion norm.
My parents dressed me in wool base layers under my bright snowsuit. Standing in the middle of the sweaty Hunter Mountain Resort locker room, I would whine about my scratchy and itchy layers, invariably making me late for ski school. The promise of hot chocolate would eventually contain my fits, but that uncomfortable memory remains with me and has created a visceral response to wool long johns that I still hold onto well into my young adulthood. 
That said, the wool used today in sports apparel has come a long way. Now established as nature's performance fabric, coarse wool fibers have been replaced with finer merino yarns, allowing for a softer and more comfortable material. Merino has become particularly favorable among mountain bikers for its anti-stink properties, ability to warm and cool the body, and manage moisture.
Merino base layers and basics have served us well, but let's face it, the plain colors and simple cuts that have been available are not the pinnacles of on-bike fashion. In comes Mons Royale. Hailing from one of the world's top wool exporters, Mons Royale was born from the mountains of New Zealand. Offering responsibly sourced merino apparel for skiers and snowboarders, Mons Royale jumped into the mountain bike game in the season of 2014 with a mission to shift all riders to natural fibers.
"Snowsports and MTB are inherently connected," says Tom Brownlee, Mons Royale's head of global marketing. "Our roots are in freestyle and freeride snow, and we began to gravitate to MTB in the off-season to get that same sense of adrenaline and flow from gravity. We very quickly realized that merino was the perfect material for riding as it wicked moisture away as you were slogging up the hill, kept you warm at the top when your sweat dried out, and didn't stink after multiple rides in the same tee." 
Mons Royale's mountain bike collection now includes underwear, base layers, jerseys, mid layers, outwear, liner shorts, outer shorts, riding pants, and casual apparel. Each item contains merino wool and, depending on the model, also combines recycled polyester, elastane, and nylon. This is not the wool of my childhood nightmare. 
With three different fits, modern cuts, color blocking, and slick patterns, the company's collection is meant for the rider seeking natural fabric performance while looking sharp in an understated way. 
"Our ethos has always been to create a high-performance apparel with style, enabling it to be worn on and off the mountain," Brownlee told me.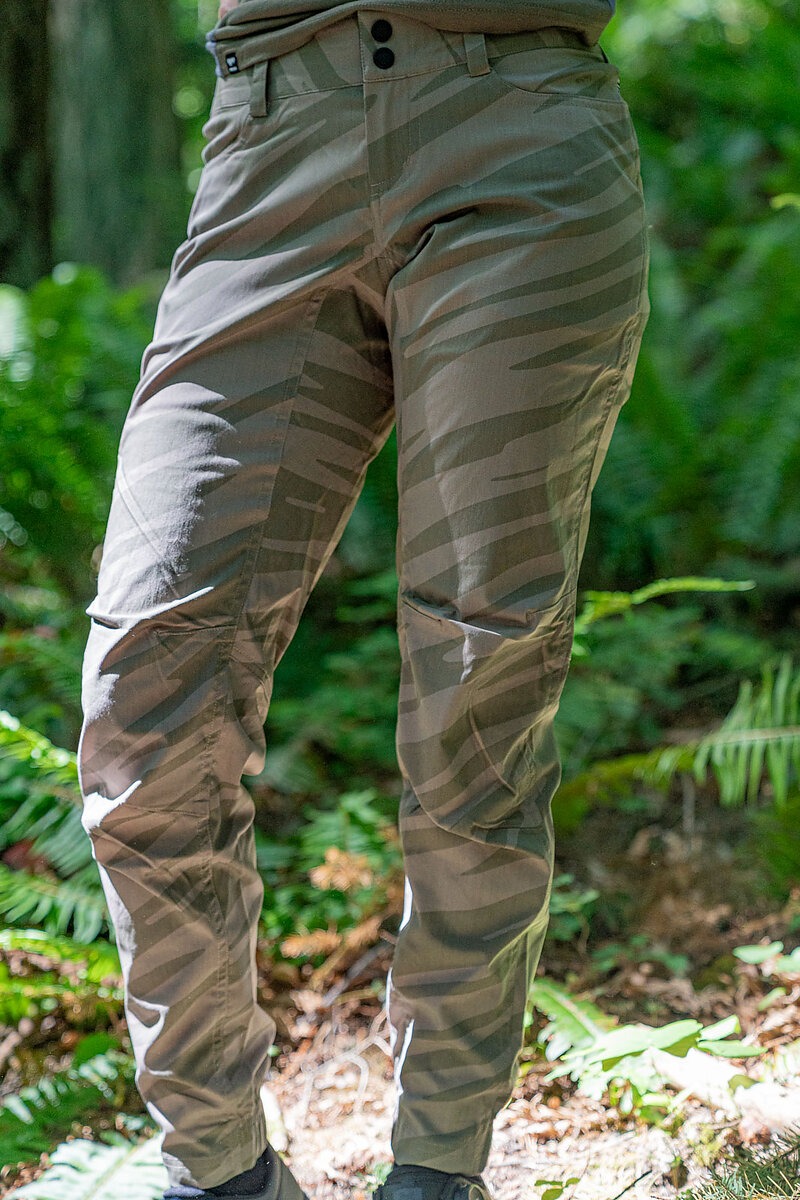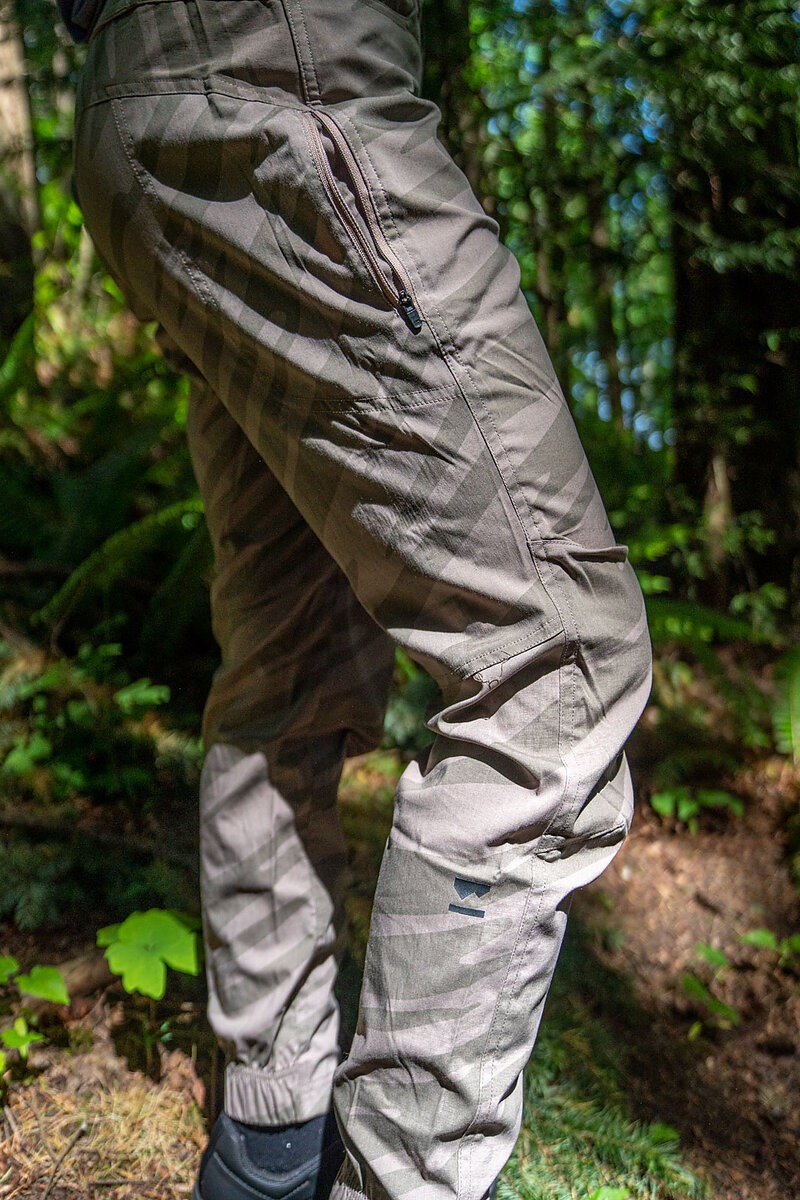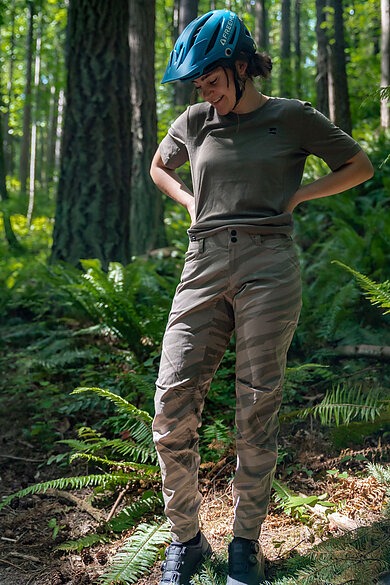 Virage Pants (available for men and women)
The Virage pants comfortably move with your body. Their lightweight fabric, combined with a smart fit, made them easy to wear during and after rides. The airy, two-way stretch fabric is composed of recycled polyester, wool, and elastane. They feel lighter and less stiff than most other mountain bike pants on the market, but even so, the fabric has held up through the regular wear and tear of riding. For those wanting a heavier material for rowdy riding or cooler weather, the merino-lined Momentum pants are also an option.
The Virage pants have a slim fit that strikes a nice balance between not too tight and not too baggy, with knee articulation to allow for pads to comfortably fit underneath. The waistband has a business-in-the-front, party-in-the-back vibe: The front has two hand pockets, belt loops, and a snap and zipper closure. The back waistband is elasticized with a stretchy knit panel to allow for lots of movement. The leg opening is similar, with a smooth hem at the front and elasticized rear cuff that slightly cinches the opening, but not enough to make these difficult to pull on and off. A discrete single zippered pocket sits at the right outseam and easily holds a smartphone. 
All in all, the Virage pants, especially in their neutral camo print, are stylish, comfortable, and versatile. I wouldn't hesitate to keep these on while cruising to town before or after a ride, or even for casual non-bike situations. The sizing is true with a little more room in the hip than some other riding pants. With breathable, lightweight fabric and a modern fit, I expect to use the Virage pants well into summer.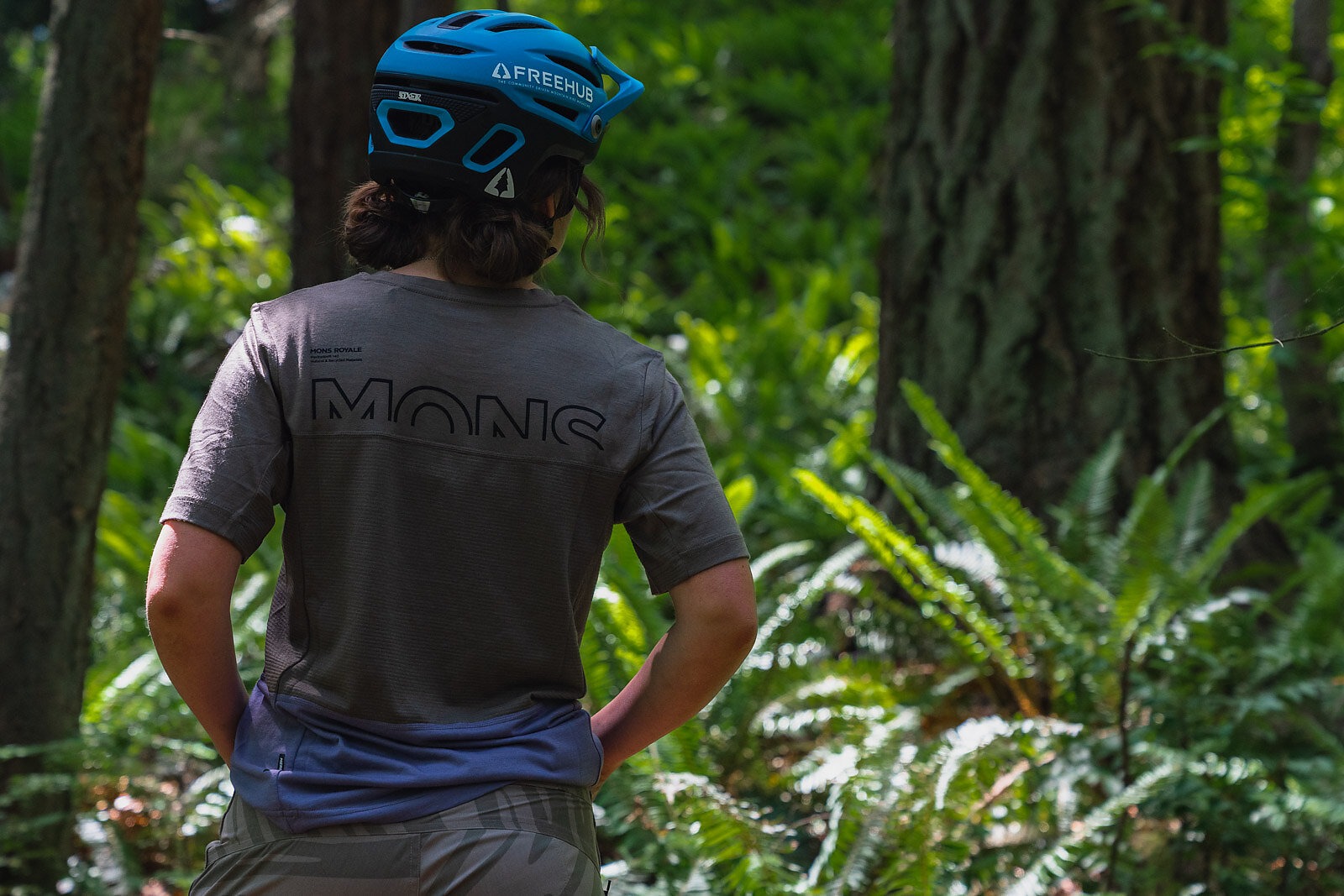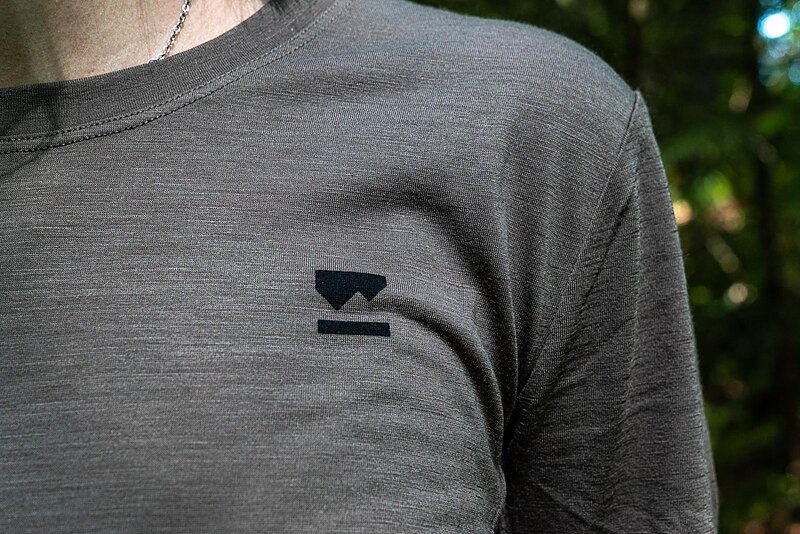 The Tarn Merino Shift tee combines breathability and style into a performance merino tee. Constructed from Mons Royale's soft Merino Shift fabric, a blend of 52 percent merino wool, 35 percent recycled polyester and 13 percent nylon, the Tarn Tee is an outstanding sweat wicker. Mesh panels on the back, sides, and under the arms add increased breathability. The dropped back hem provides coverage while riding and a hidden sunglass wipe keeps your lenses clean when the going gets muddy.
The Tarn has a relaxed fit with slightly longer sleeves than other tees. As is to be expected from the design-forward brand, the fit, combined with the soft and easy drape of the merino blend fabric, feels easy and modern. Minimal logos and a color-blocked back design round out the tee's current look.
Wool clothing has come a very long way, and Mons Royale is pushing the material even further with their tees, raglans, and long sleeves. Each are soft, perform amazing on their own, layer easily, last a long time, and are easy to care for. The Tarn Tee, with its mesh panels, is Mons Royale's most breathable trail tee. Grab this for your hottest summer days, and to look good (and smell OK) long after the ride.
Mons Royale has established a mountain apparel brand based on the natural performance of wool. In sourcing that wool in their home country of New Zealand, they work with ZQRX, the world's leading ethical supplier of regenerative wool. 
"Regenerative agriculture is about creating a better, kinder, more positive future for the planet. It is not prescriptive and is never 'done,'" says Brownlee. "[It] aims to develop practices that give more than take and regenerate rather than extract resources."
With a commitment to sustainable sourcing and super soft merino performance fabric, Mons Royale is a look-good, feel-good option for those seeking attire that can perform on and off the bike.