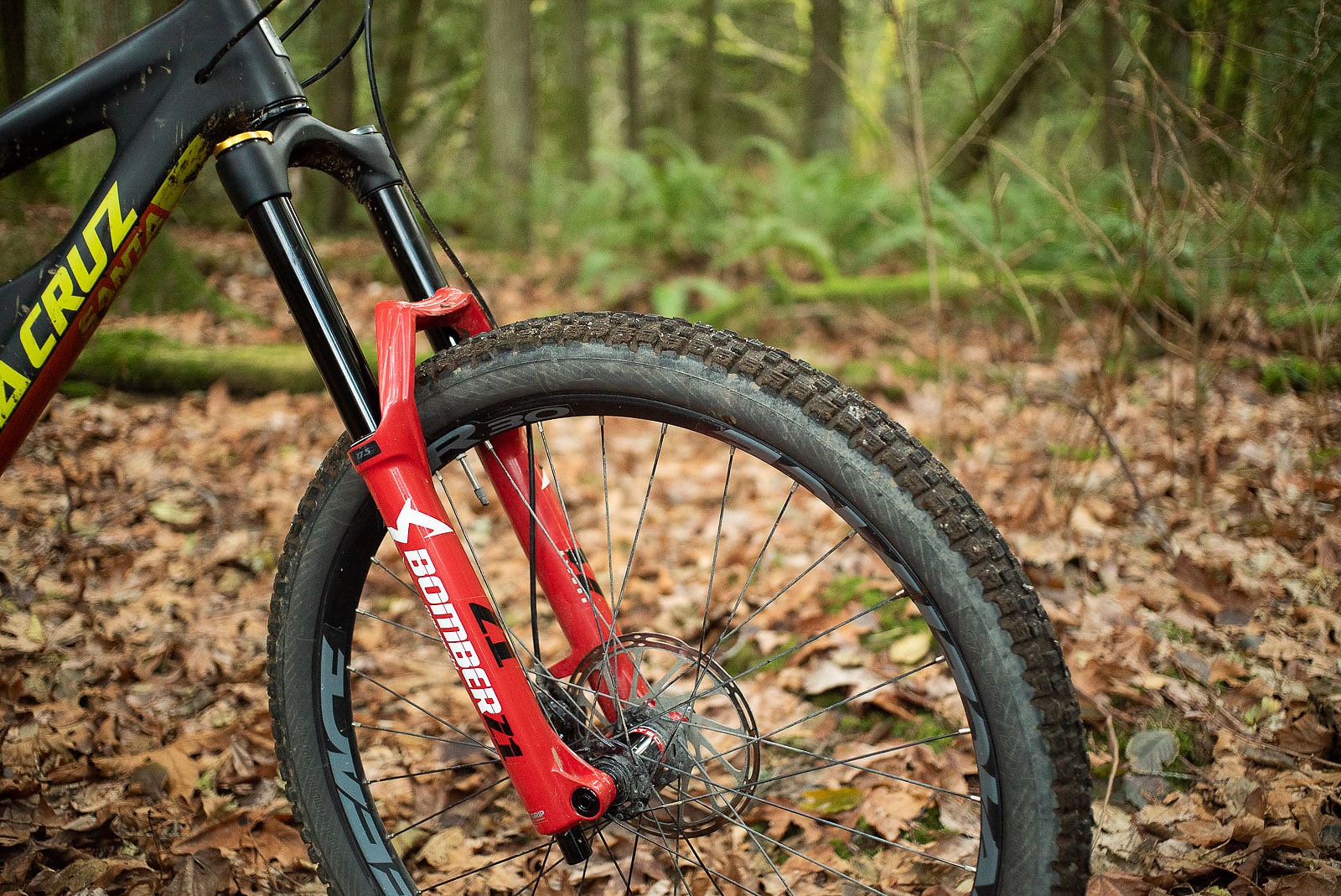 Marzocchi Bomber Z1 Fork Review
It's been a while since I have ridden above that iconic M-shaped arch.
I was first introduced to Marzocchi when Wade Simmons sent that legendary road gap over the Marzocchi truck in New World Disorder 3. That segment blew my mind and afterwards all I wanted was to have Marzocchi fork on my bike.
That was back in the early 2000's, when a new trend in biking was starting to build steam. One where bigger was better and landings didn't necessarily need a smooth transition. At that point riders really wanted suspension that could handle rough trail and big hits. So naturally, Marzocchi began to focus on forks that were plush and could withstand abuse.
More than twenty years since the first Bomber Z1 was released, Marzocchi is back with a newly renovated Bomber Z1. And even though the fork has the same lipstick there are dramatic changes. Now inside the Bomber Z1 you'll actually find a number of features that are found in a Fox 36, thanks to the fact that Marzocchi was acquired by Fox in 2015.
The Bomber has the same chassis and air spring as a Fox 36. However, these chassis are made from a different, heavier 6000-series aluminum rather than the Fox 7000-series aluminum. This is an aspect that may increase the weight but dramatically drops the overall price.
The new Bomber Z1 is available for either 27.5" or 29" wheels, with travel options that range from 150-180mm for the 27.5" version and 130-170mm of travel for the 29" version, in 10mm increments. Tapping into my inner childhood, I went for the biggest size available for my 27.5 Santa Cruz Nomad: 180mm of sending potential.
Right out of the box I was greeted with that iconic arch and blistering red stanchions. Immediately my mind was flooded with old memories of riding in the woods with friends. Setting up the fork was about as easy as it's gets. After strapping it on my bike, adjusting the psi to the suggested 20% sag, and adjusting the rebound it felt great. And other than not being a fan of the quick release style thru axle, I was pretty stoked to have the fork feeling dialed after only a few minutes of tinkering.
I decided to give it a go on Double Black and Double Down—a couple of local favorites in Bellingham on Chuckanut Mountain that are steep and rough. On the climb, I adjusted the GRIP compression dial to firm and realized almost immediately that it would pretty much lockout when fully closed. The two-position Sweep Adjust lever doesn't actually have any detents or notches, so you really just have to go by feel when adjusting. Personally, I like a little squish when I climb so I opened up the dial a little, maybe in the 4 o'clock position.
After a grind to the top I was excited to get the fork on what it was designed for—the descent. On Double Black, there are a couple of high-speed rooty sections right out of the gate and I was immediately impressed by how sensitive it was to smaller bumps and roots. This suppleness at the top end of the fork allowed me to charge through those rooty sections.
The fork moved through its travel smoothly and consistently and just like in the old days, big hits were where the Bomber wanted to live. On impact the fork was plush through its travel, yet stiff and in control. In fact, the fork felt so good it seemed completely natural to send some of the bigger hits on the trail.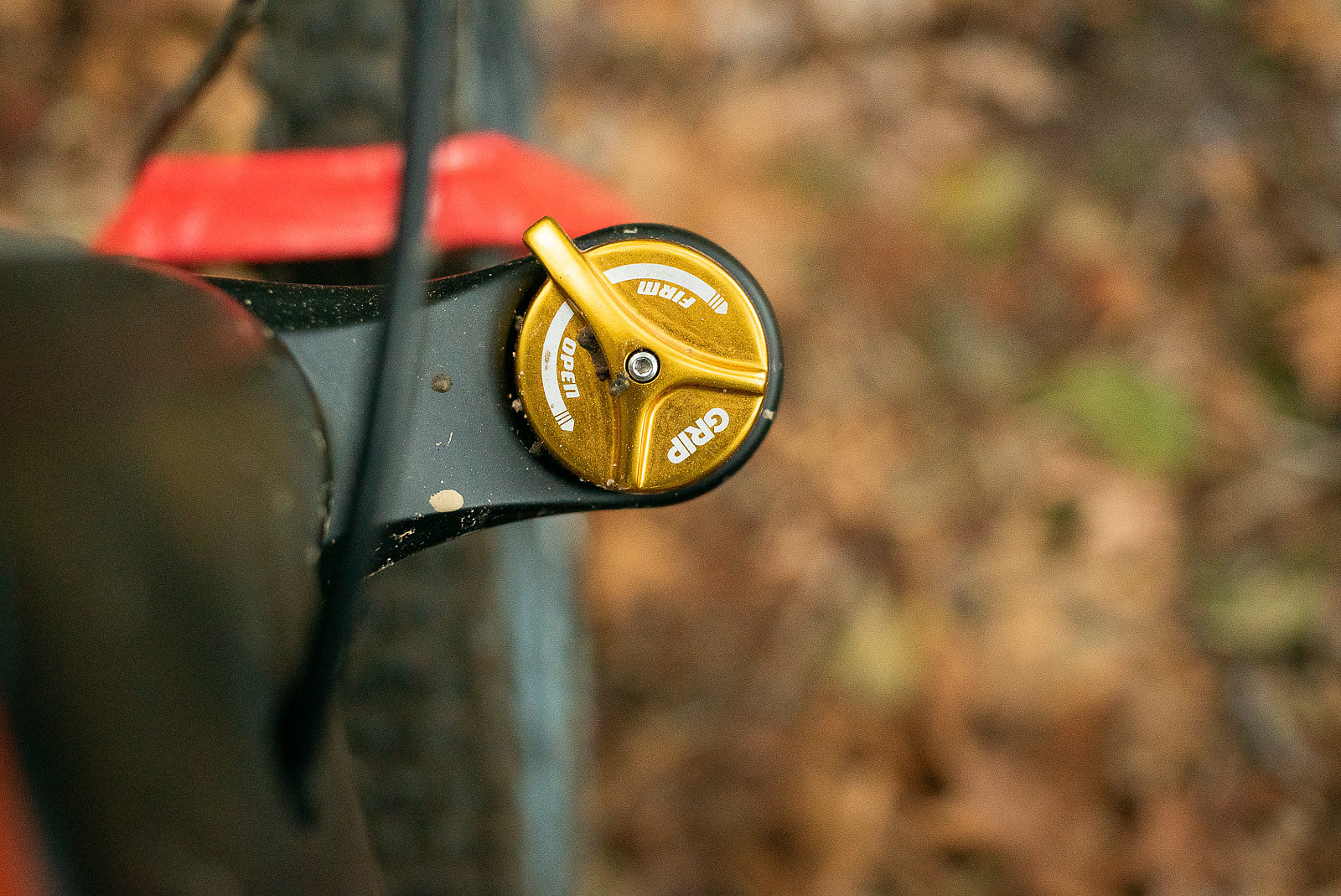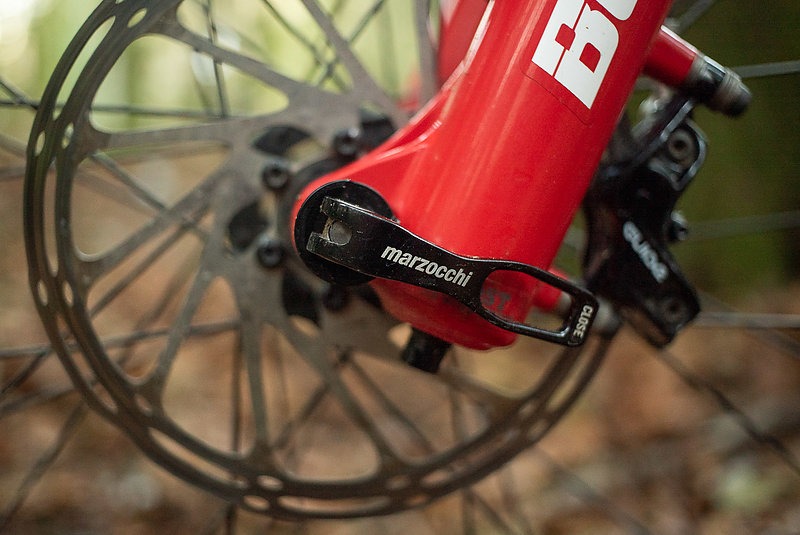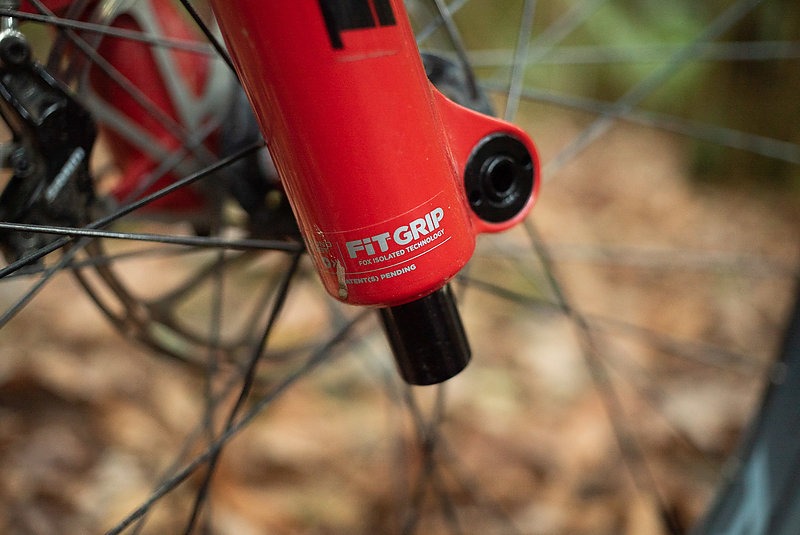 Once I came out of the bottom I noticed the O-ring on my stanchion was still sitting an inch or so from the top of the upper tube. I took a little air out until my sag was right around 25% and pedaled back up for a quick lower lap. After this slight adjustment the fork moved even smoother through its travel and felt even more bottomless. The 180 mm Bomber comes stock with one volume spacer which felt ideal for my weight and riding style.
After a few months of testing, my impressions haven't changed in the slightest. I would say that this fork is an excellent option for the hard chargers out there. Sure, this fork is not a great option for those constant tinkerers and pound shedders—but that's not who it is designed for. The Marzocchi Bomber Z1 is meant for riders who would rather have a tough, reliable, and relatively affordable fork that's easy to set and forget.
Marzocchi Bomber Z1
MSRP: $699
See more at www.marzocchi.com