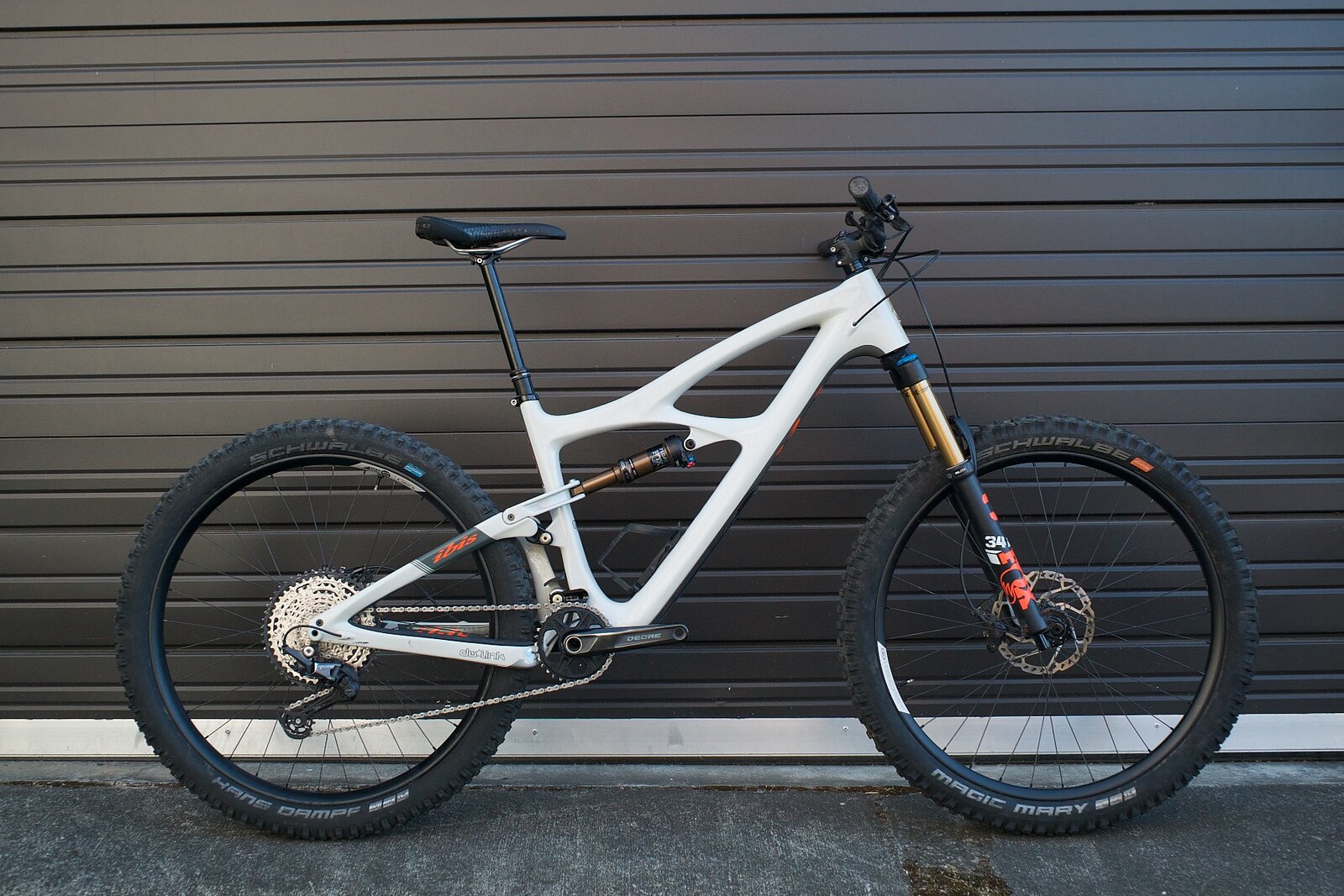 Ibis Mojo 4 Bike Review
Ibis Cycles describes its Mojo V4 as "the all-mountain playbike," and from the moment I hopped aboard this playful beast it was clear to me how accurate this description is.
I've ridden this bike on the wide range of trails that Bellingham, Washington has to offer—from the high-speed blue trails on Galbraith Mountain to steep, double-black descents—and never did it feel like the Mojo V4 was in over its head. But the standout characteristic of the Mojo is its climbing prowess. When heading out for what I knew would be a long ride, I'd usually choose this bike because I knew it would make the climbs a breeze. Its stable pedaling platform, lightweight chassis and super-grippy Schwalbe Addix Speedgrip Apex tires (a Hans Dampf in front and a Nobby Nic in the rear) made the perfect recipe for some efficient climbing.
The Mojo's time-tested DW-Link suspension, with its V5 Kinematics, makes for an extremely stable yet supple platform. This, when paired with the custom tune—which features extra light, high-speed compression and rebound damping—creates a bike that soaks up bumps while still hugging the ground, delivering incredible traction. And the massive amount of anti-squat provided by the DW-Link makes for an ultra-stable pedaling platform.
Geometry & Specs:
Wheel size: 27.5"
Rear travel: 130mm
Fork: 140mm
Wheelbase: 1225mm
Chainstay: 425mm
Reach: 485mm
Head tube angle: 65.4°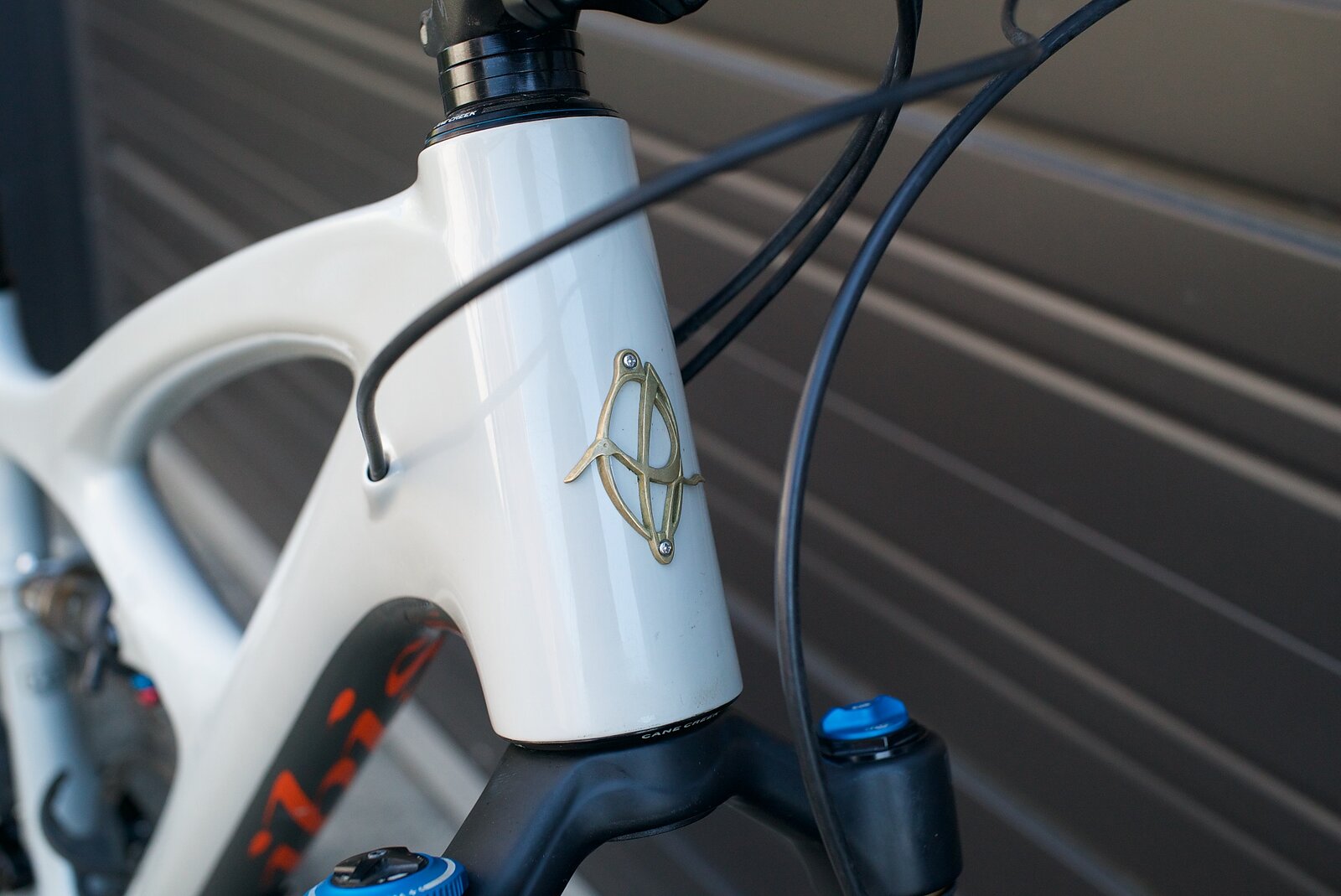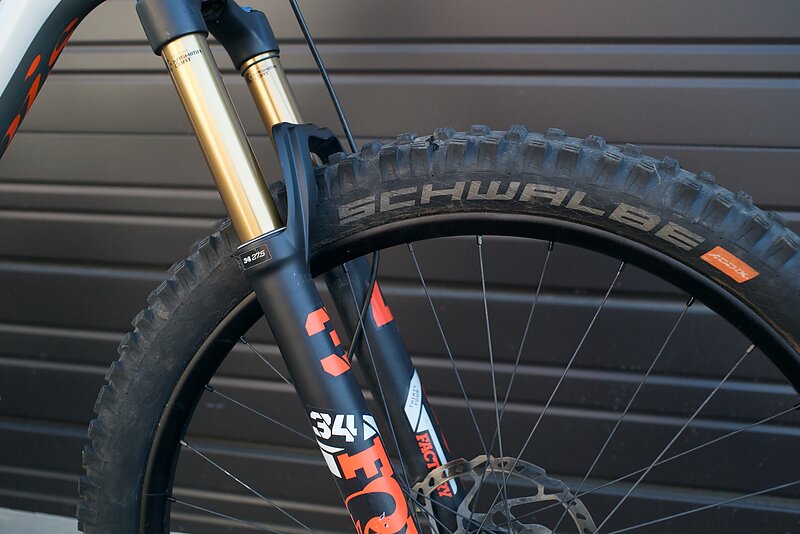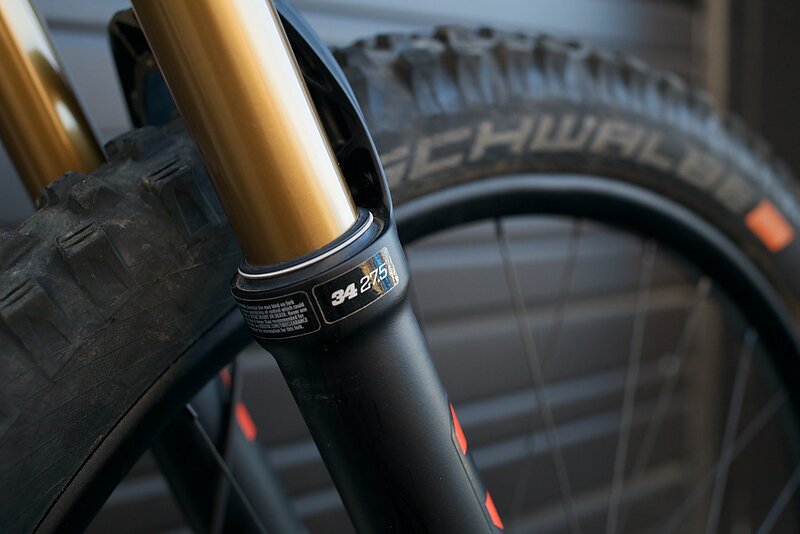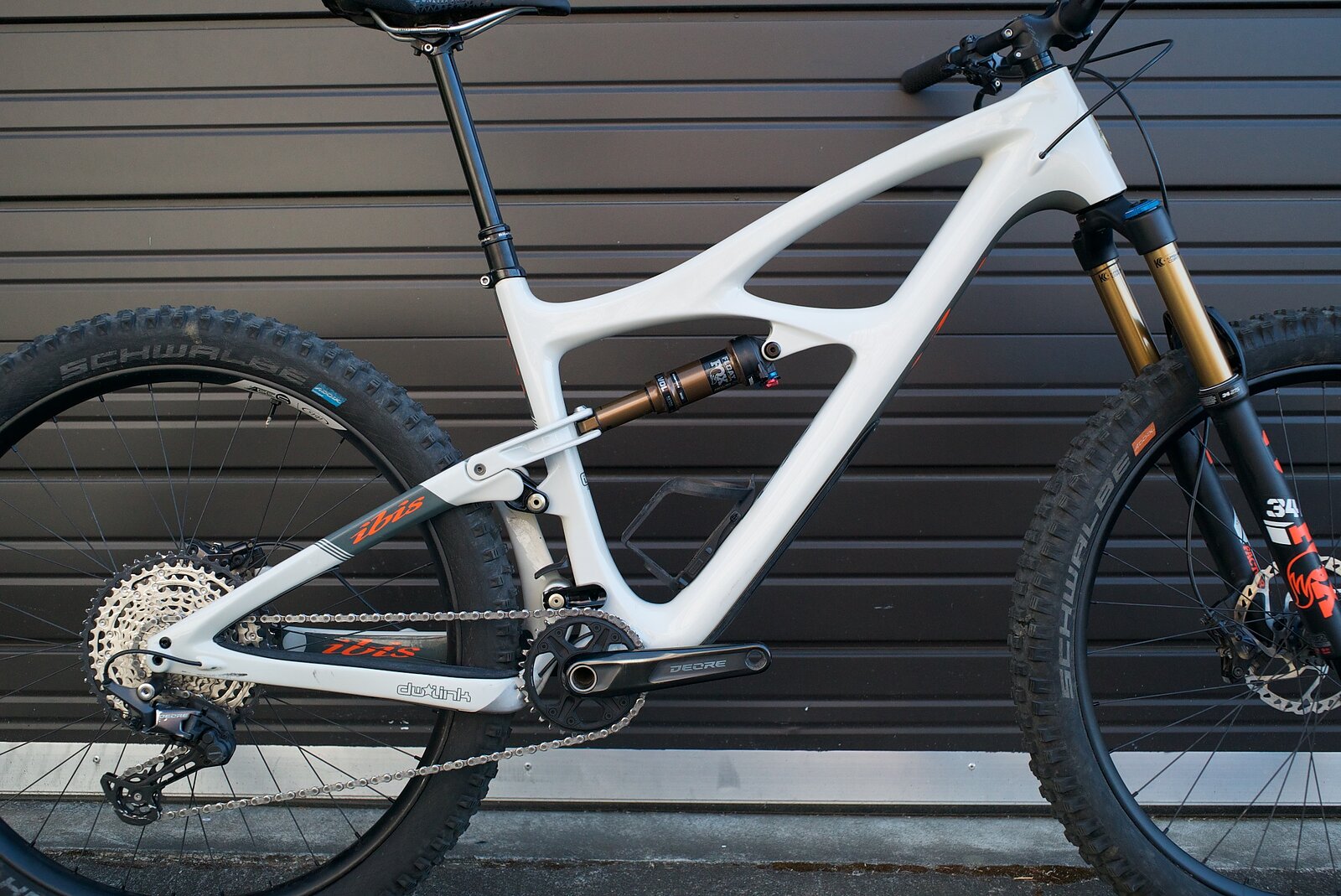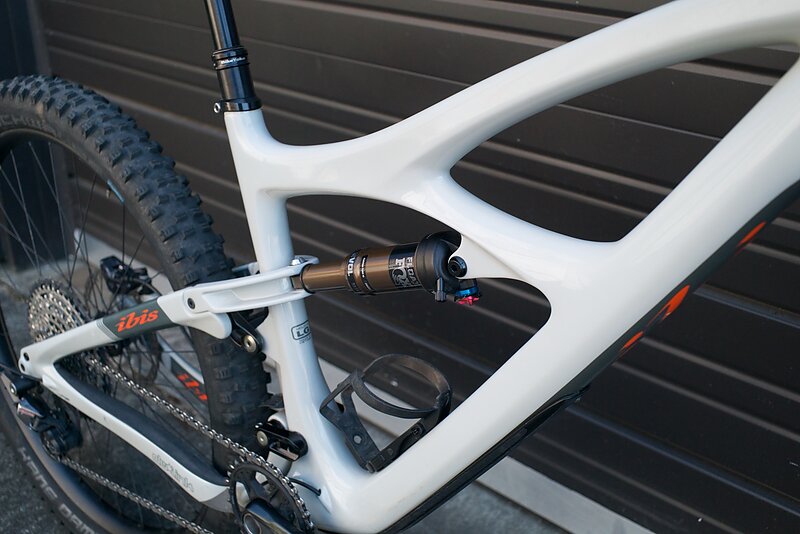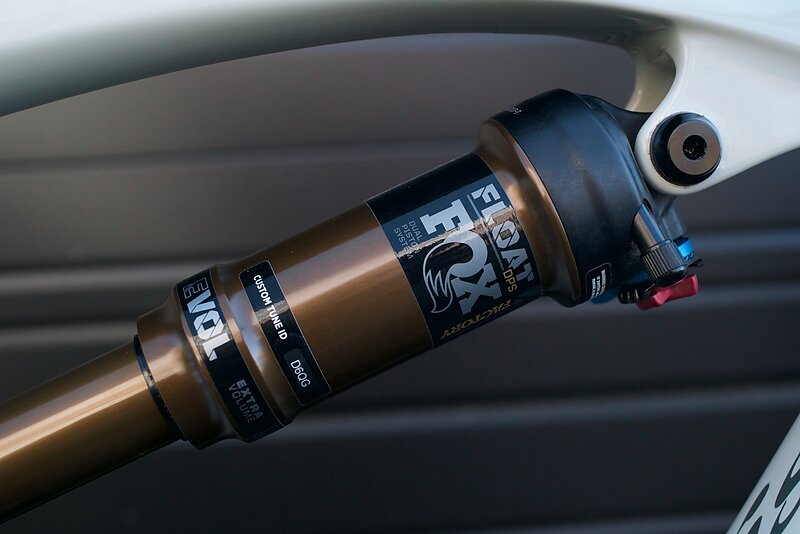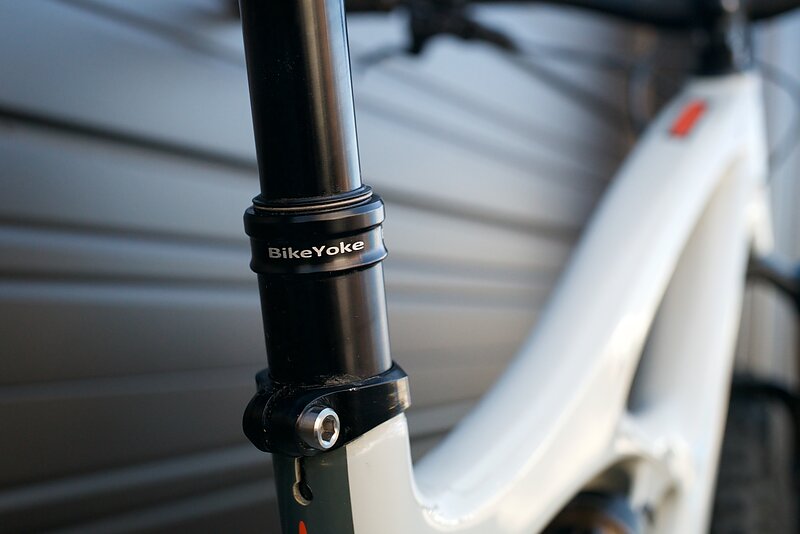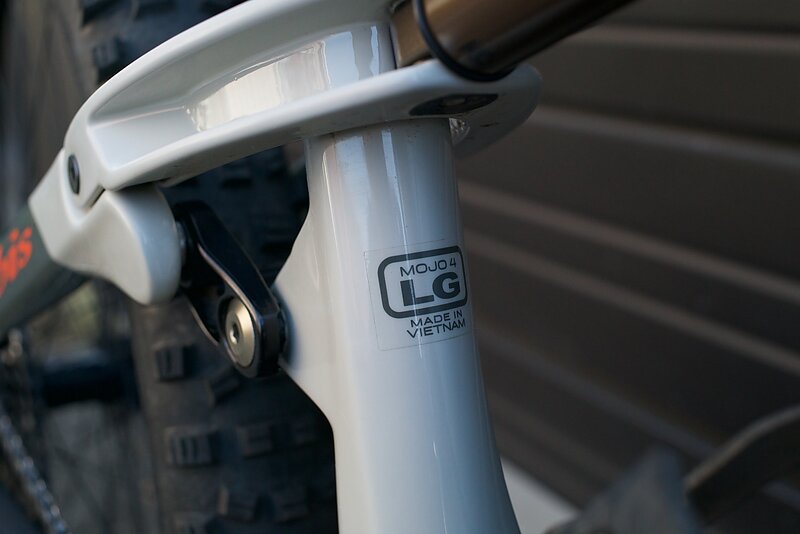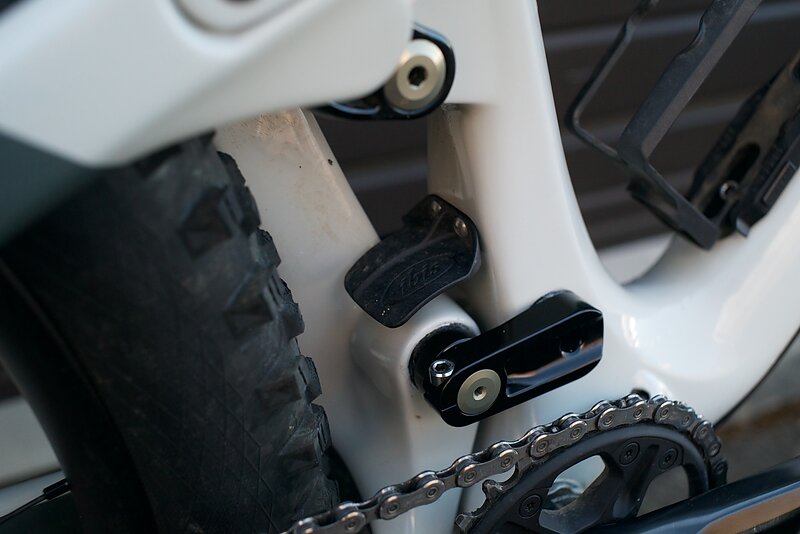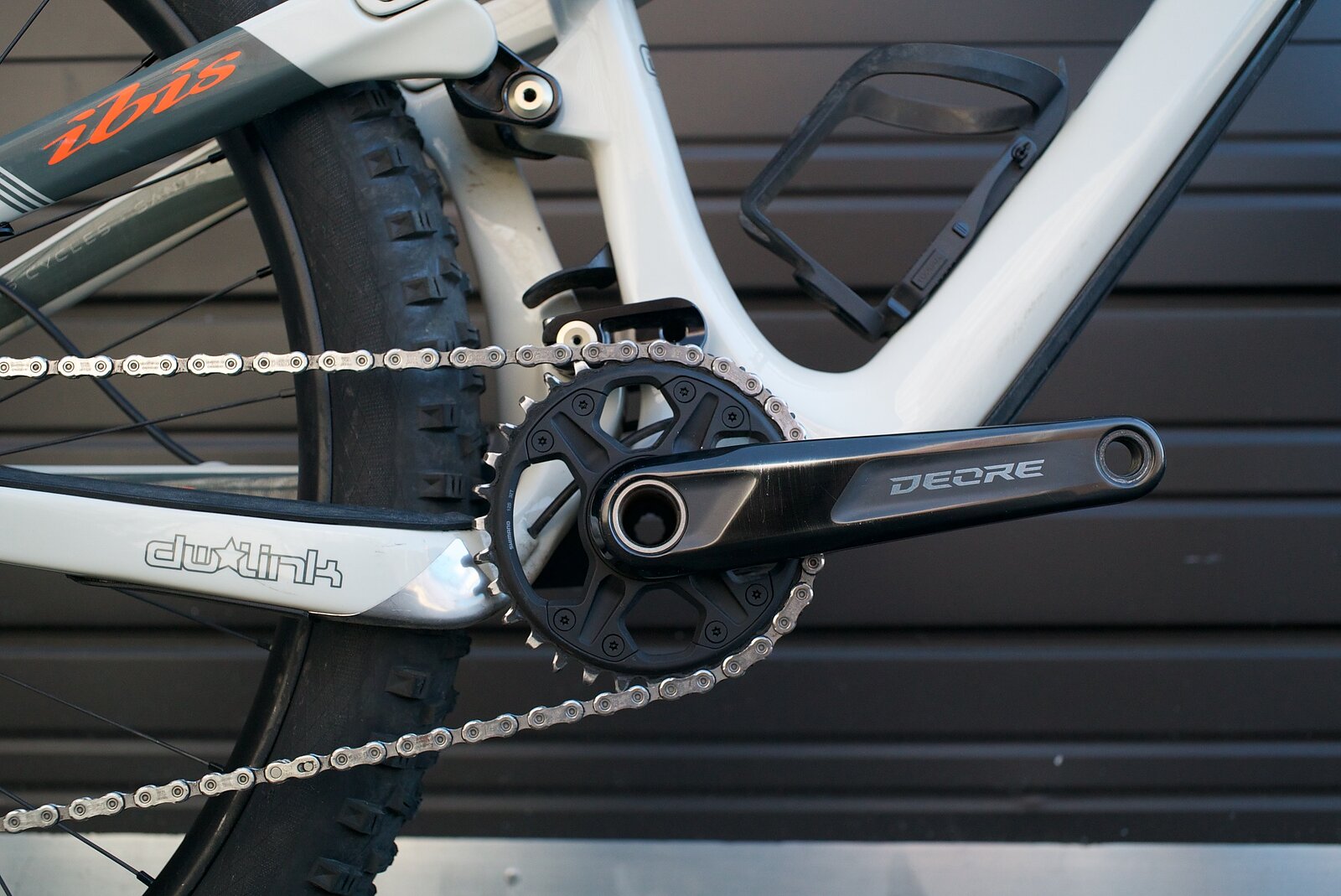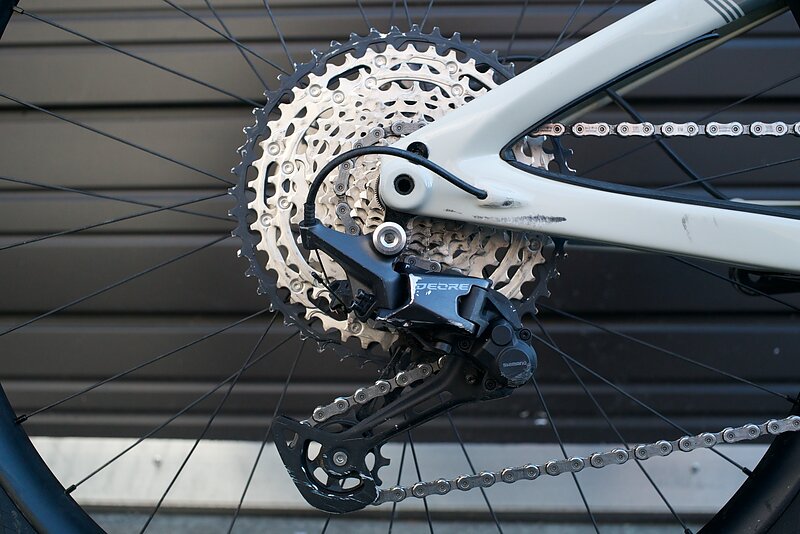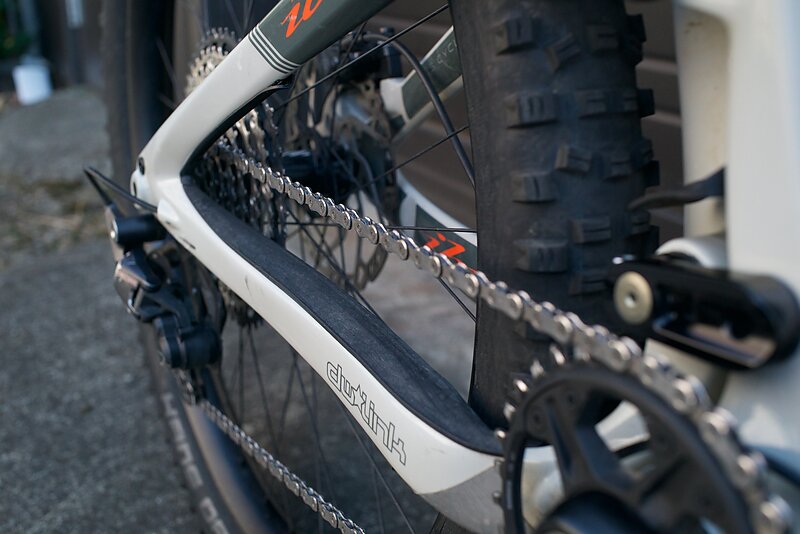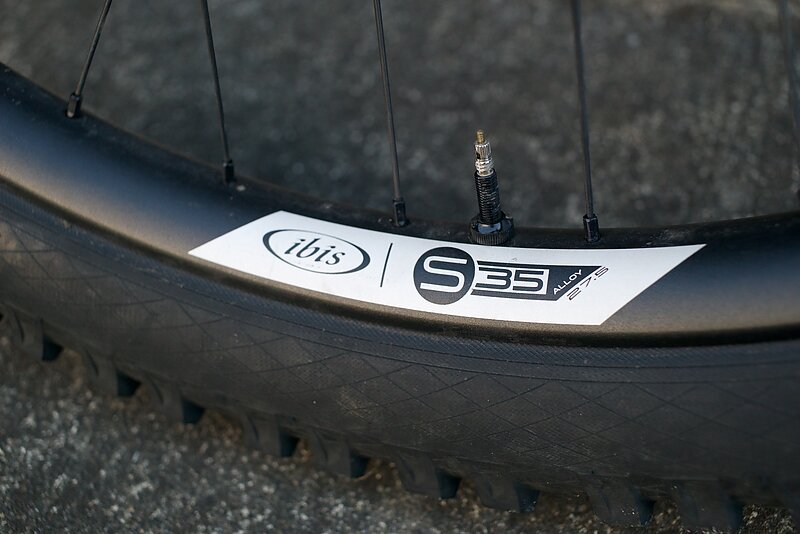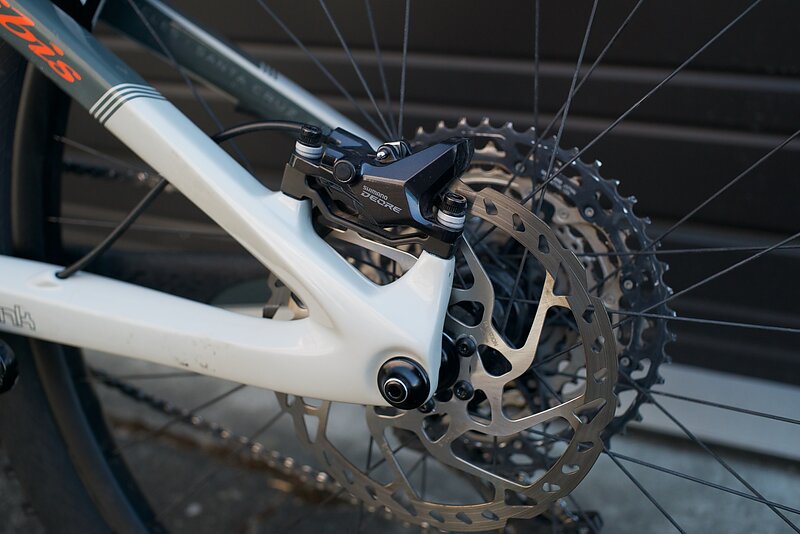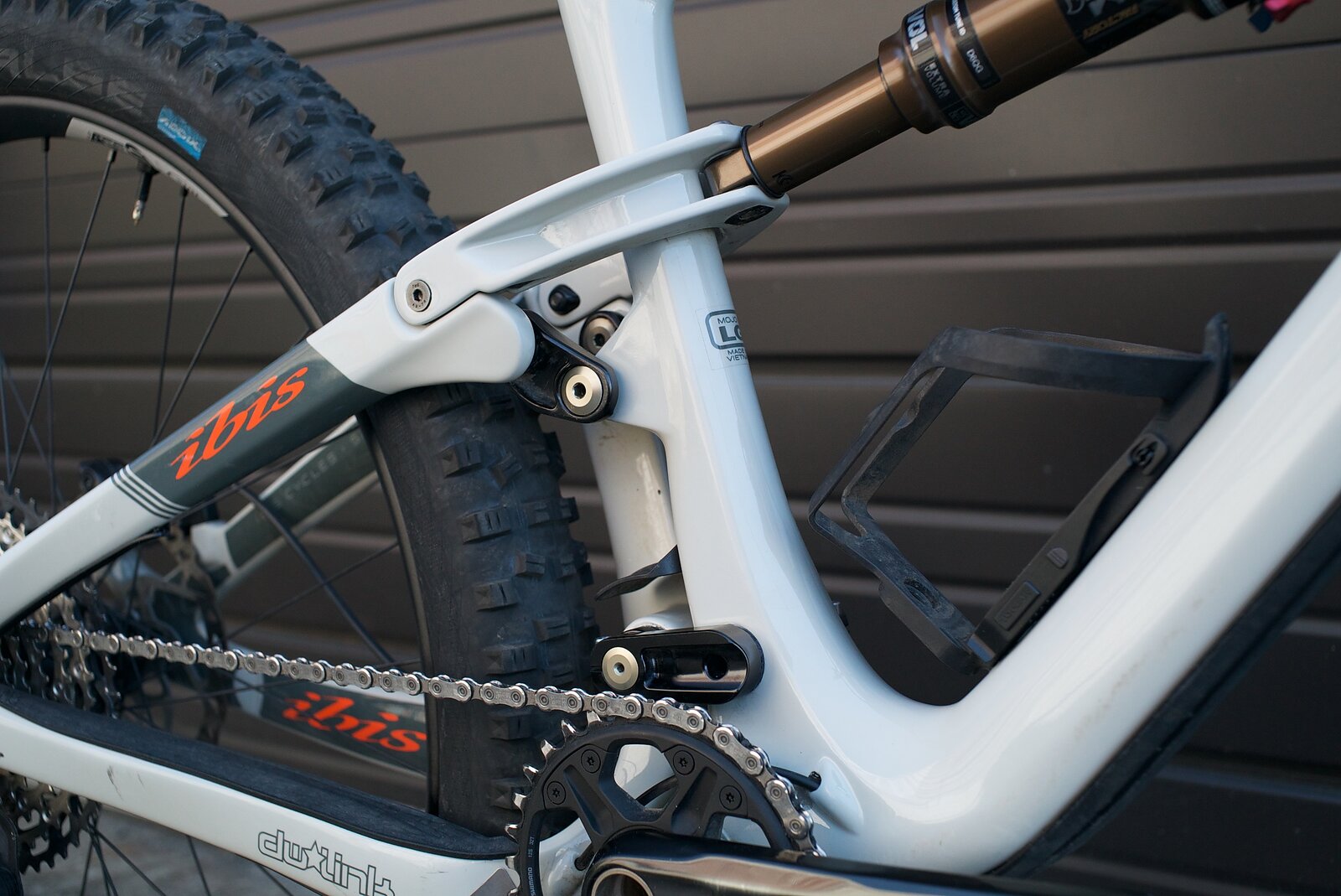 For a bike with only 130 millimeters of rear suspension travel, the Mojo V4 plows through rugged downhill terrain like a much longer-travel bike. The extremely light compression tune, coupled with the high-volume Schwalbe tires, allows the suspension to gobble up high-speed, repetitive hits in stride. The bike sinks deep into its travel with every hit, yet it rebounds so quickly that it always seems ready for the next rapid-fire hit. The DW-Link always feels flex-free and snappy, while the 140-millimeter Fox Float 34 Factory Series fork was extremely compliant, never beckoning me to slow down. The Mojo V4's smart geometry, with a short 425-millimeter chainstay, longish 485-millimeter reach and slack 65-degree head angle, enables this bike to change directions on a dime while remaining stable at high speeds. Simply put, this bike feels light underneath you and gives you two distinct options: either pop the lightweight frame over obstacles or just lean back and blast through them.
The version I tested was Ibis' least-expensive build, featuring the new Shimano Deore line of components, which I found extremely impressive. The drivetrain delivers clean shifting with very little chain-slap, while the single-piston brakes paired with a 180-millimeter rotor up front offered tons of stopping power and had me braking late into corners. Both the Fox Float 34 Factory Series fork and the Fox Float Factory Series DPS shock represent great value for the bike's price tag. And the house-brand, 780-millimeter-wide aluminum handlebars feature a threaded insert that allows you to quickly adjust the width without having to bust out a hacksaw.
All in all, the Mojo V4 is one of the favorite bikes I've reviewed this year, and it's my top choice for long, all-day backcountry rides. No bike that I've ridden can climb as well as the Mojo V4 while instilling so much confidence on the way down.
Ibis Mojo 4 - $4,499