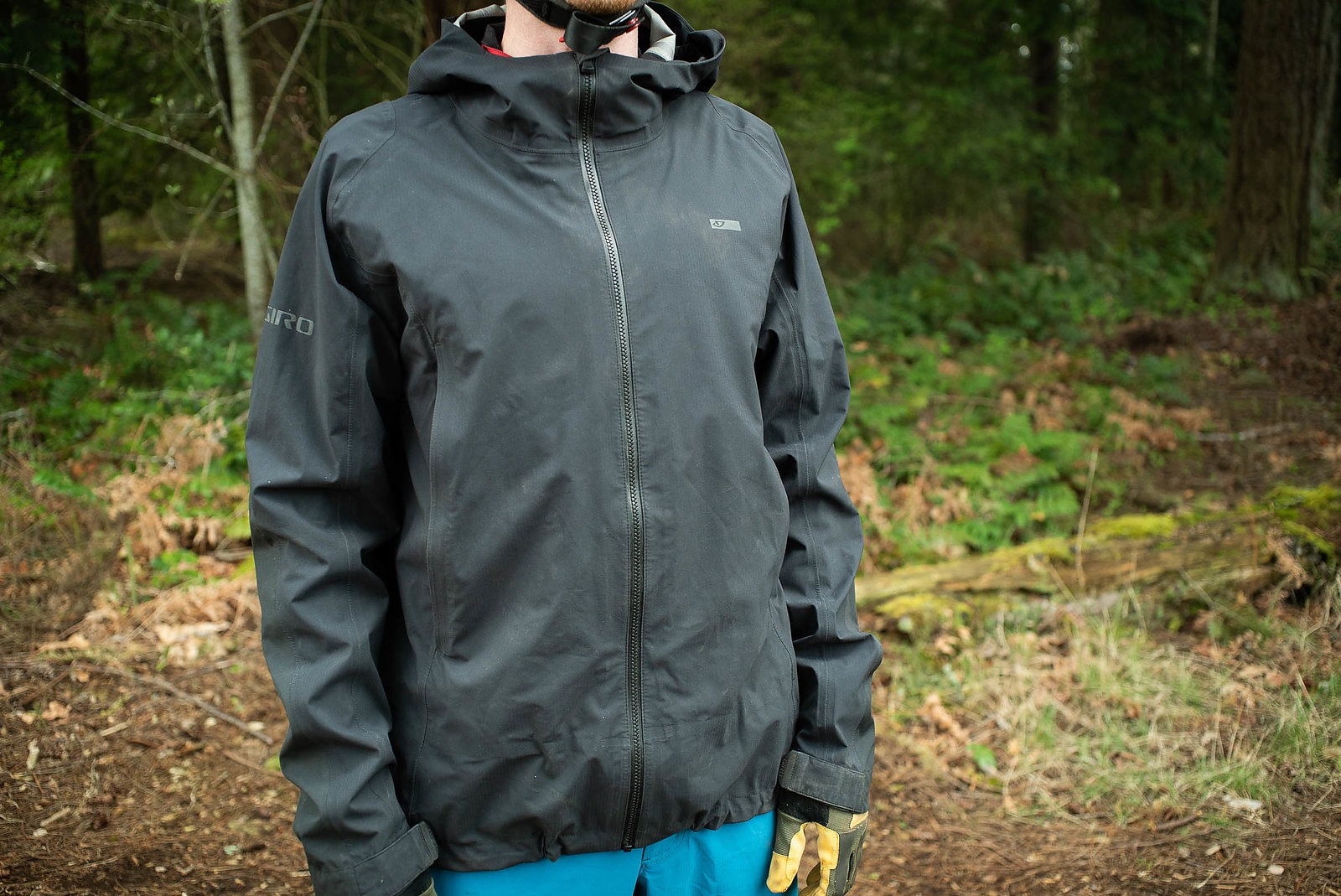 Giro Havoc H2O Jacket and Shorts Apparel Review
There is rain, and then there is the Pacific Northwest.
In fact it rains so much here that we don't even use umbrellas—perhaps with a bit of pride—but mostly because they're impractical. It is far easier to just wear a rain jacket with a hood during the sporadic and ubiquitous rainfall that blankets this region throughout the year.
Even though the kid in me wishes I there was an uMTBrella™ that deployed from my helmet, I am much more excited about Giro's new wet weather collection. Since I received this kit back in October, the climate has thrown a good mix of conditions to properly punish this gear and find limitations—which are few.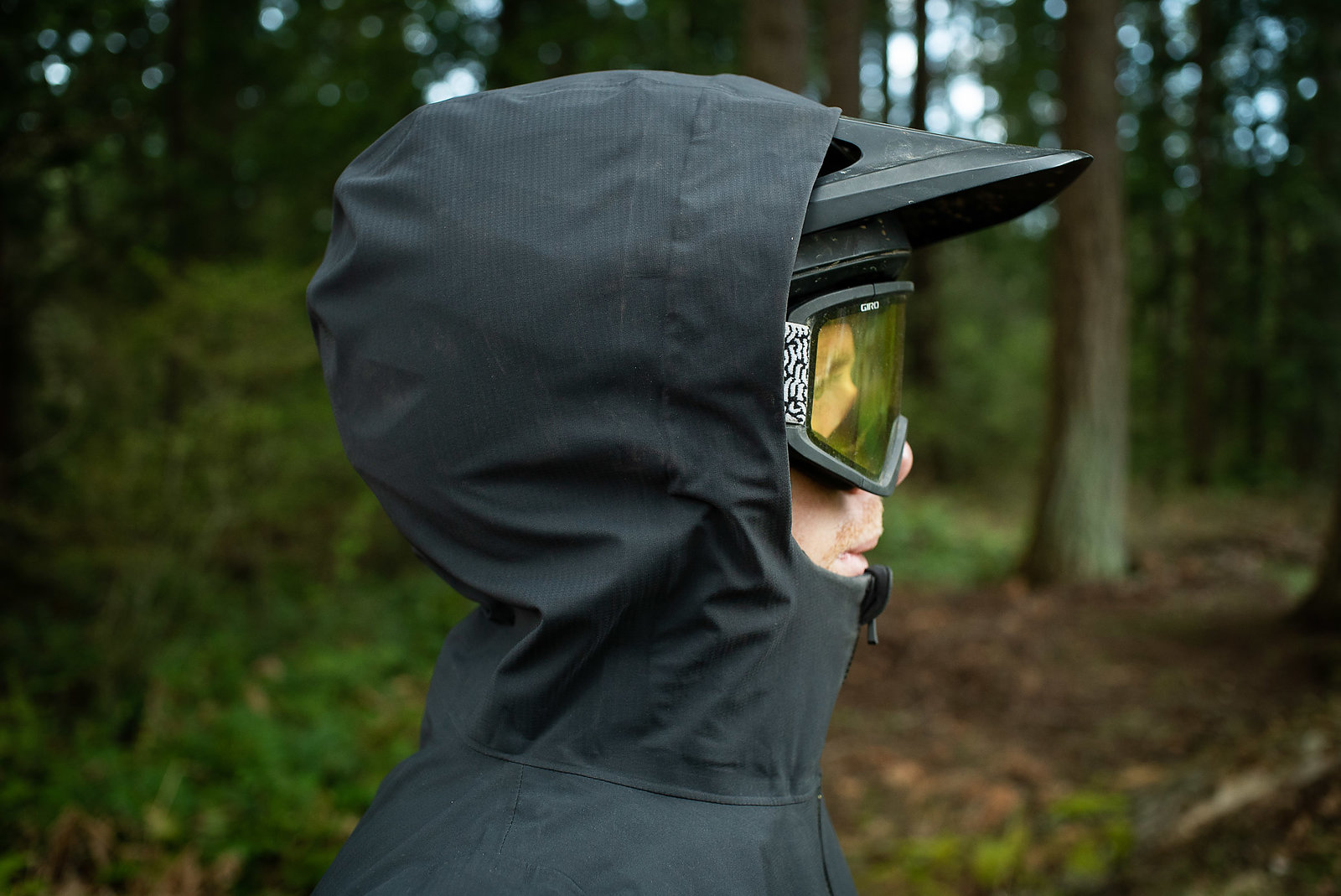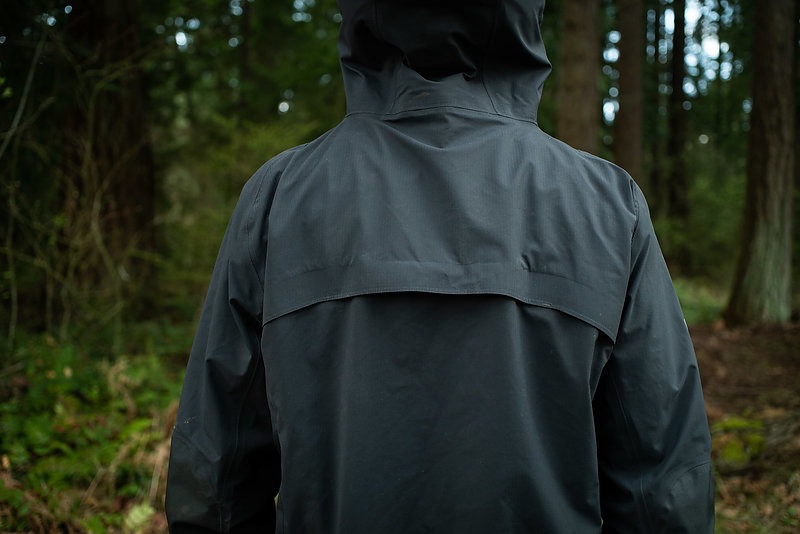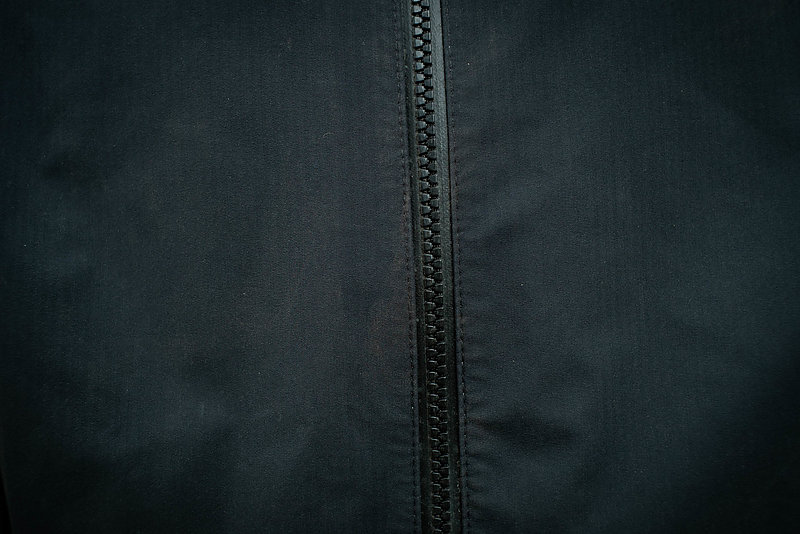 Havoc H2O Jacket
This is not just another black jacket. The body is a 3-layer, fully seam sealed nylon with 2-way stretch and a DWR coating. Although it is considered a hard shell, the feel of the fabric is quite supple. Not only is it nice in the hand, but its pliability also provides more resilience when snagged or scraped—moving with the impact rather then tearing. Plus, Giro went one-step further and put panels of Cordura® on the underside of the forearm—perfect for sending it into the bushes.
It doesn't stop there, everything about this jacket has been well thought out. I especially like the vents. There are two located vertically on the chest and they double as deep pockets, with no compromises in performance. I can easily fit my winter weight gloves in one pocket, beanie in the other, and still have plenty of air flow without worry of any contents falling out. And an additional vent in the back is always open, but cleverly designed to maximize airflow and keep moisture out.
The Havoc H2O has become a go-to for me off the bike as well—though the hood is a bit spacious without a helmet. It is plenty waterproof for all my needs and looks good while doing it. Other people seem to like it too. Plenty of complements have been doled out in town as well as on the trails. And if all black isn't exciting enough for you, other options look sharp in red or blue.
If I had to lodge a complaint it would be that the main zipper is a bit excessive and requires concentration to operate. Yet, that excessiveness means I don't fear it's durability and for me that makes up for the extra effort.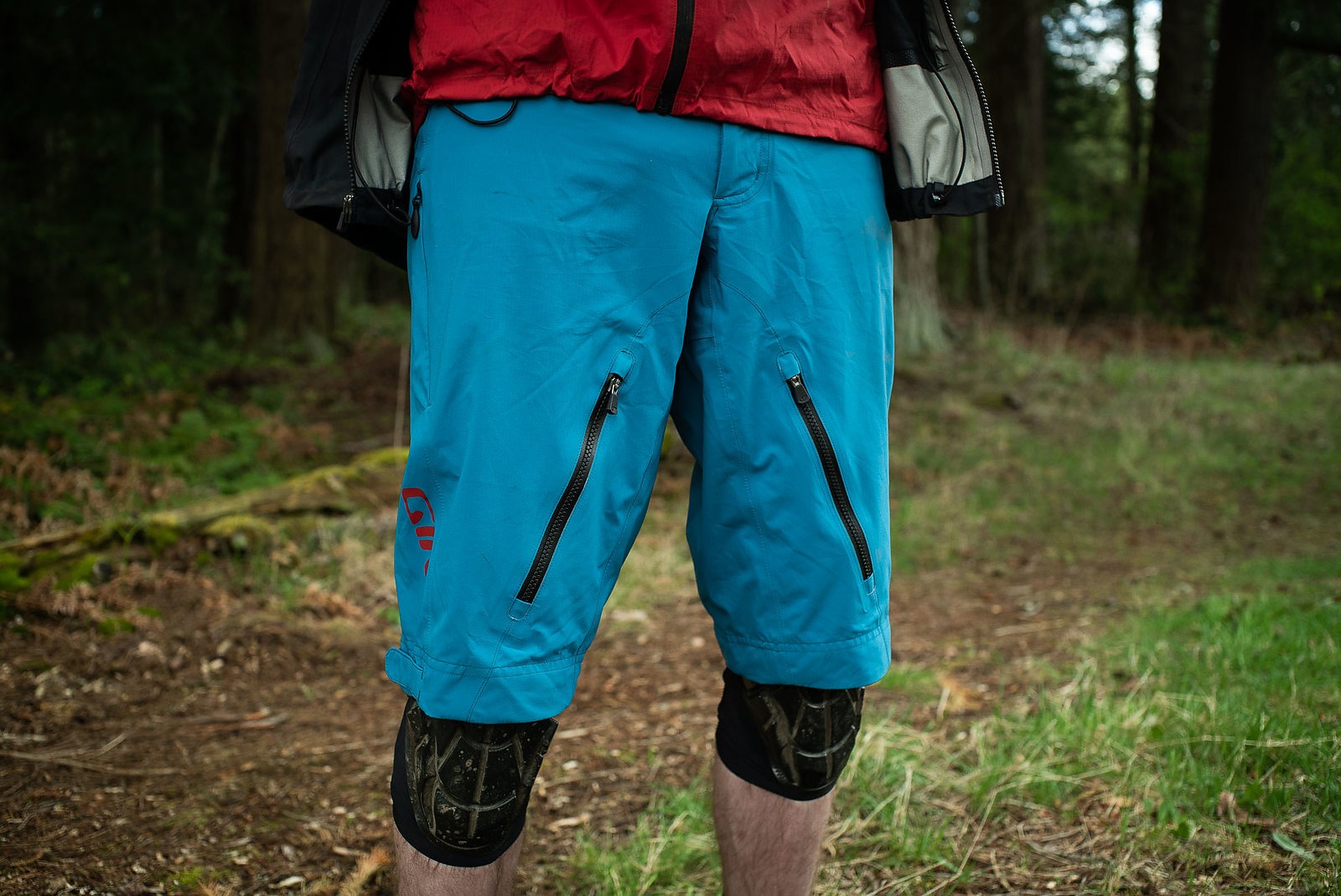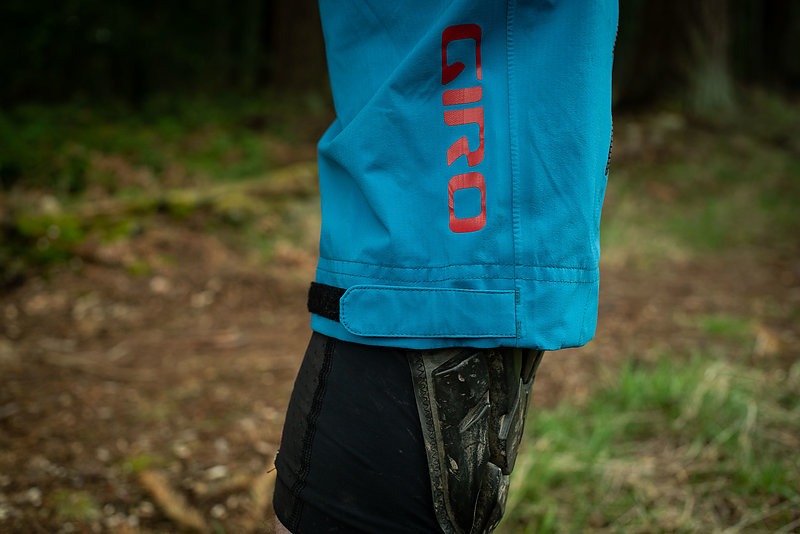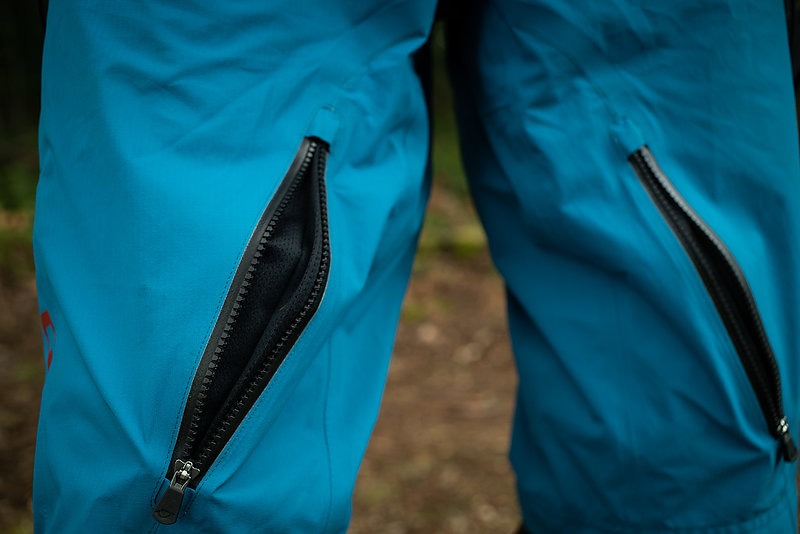 Havoc H2O Shorts
The shorts feature the same fabric and construction as their counterpart, with Cordura® reinforcing the seat. Vents are also placed front and center and do a better job than side vents at shuttling in fresh air. They feature the same, heavy-duty zipper on the fly but in this instance it feels justified. Another zipper is on a small rear-facing pocket in the middle of the waist. I would rather do without this as it protrudes under my hip bag, but it might be convenient for others.
Comfortable and well fitting, these shorts accommodate and move with the body. They are not as long as I typically like at a 14" inseam, yet that is a common length and may have been chosen intentionally to function better in wet weather.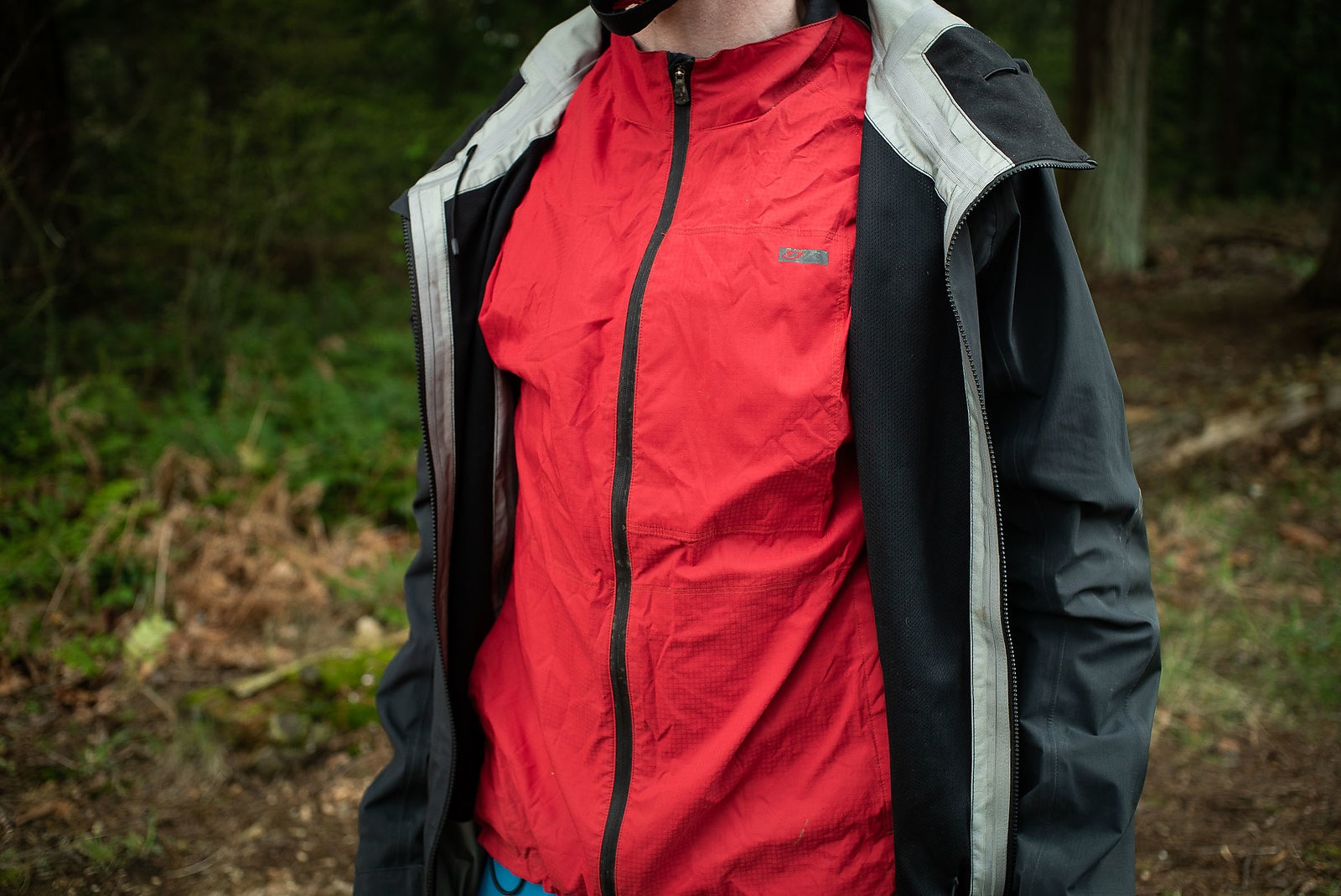 Stow Jacket
Not every ride calls for a suit of armor. Sometimes the forecast calls for scattered showers and sun. Those times are when the DWR treated, Stow Jacket shines. As the name suggests it can be packed down quite small—to the size of a soup can—and tucked inside the chest pocket. Due to this portability I also bring it along as a layer worn under the Havoc H2O Jacket on colder days.
The collar is comfortable when zipped all the way up thanks to a soft fabric sewn in. It fits just like everything else in this review, true to size but relaxed. Once again, the lightweight, packable qualities of this jacket mean I would be happy to also make this a go-to for stashing in my day bag while traveling or any other adventure where I think I might need a light layer to cut the chill.
Also worth mentioning are Giro's HRc+Merino™ Socks. Made in Italy, these socks are performance luxury. I'm not saying they make my feet feel like leather-clad sports cars—but pretty close. The soft qualities of Meryl Merino and the meticulous weave that creates careful compression to improve circulation and support the arches are what separate these socks from the rest in your drawer. Although these do not have the density to be true winter socks, the wool does a nice job of regulating temperature, be it spring, summer or fall.
Final Thoughts
Giro always makes a formidable product lineup to choose from, and the stuff I put to the test here is no exception. Backed by excellent customer service and durable construction, their products strike a balance of performance and value. I can already see myself riding in this gear for many rainy days to come—lucky for me I won't have to wait long.
Havoc H2O Jacket
MSRP: $200
Havoc H2O Short
MSRP: $160
Stow Jacket
MSRP: $80