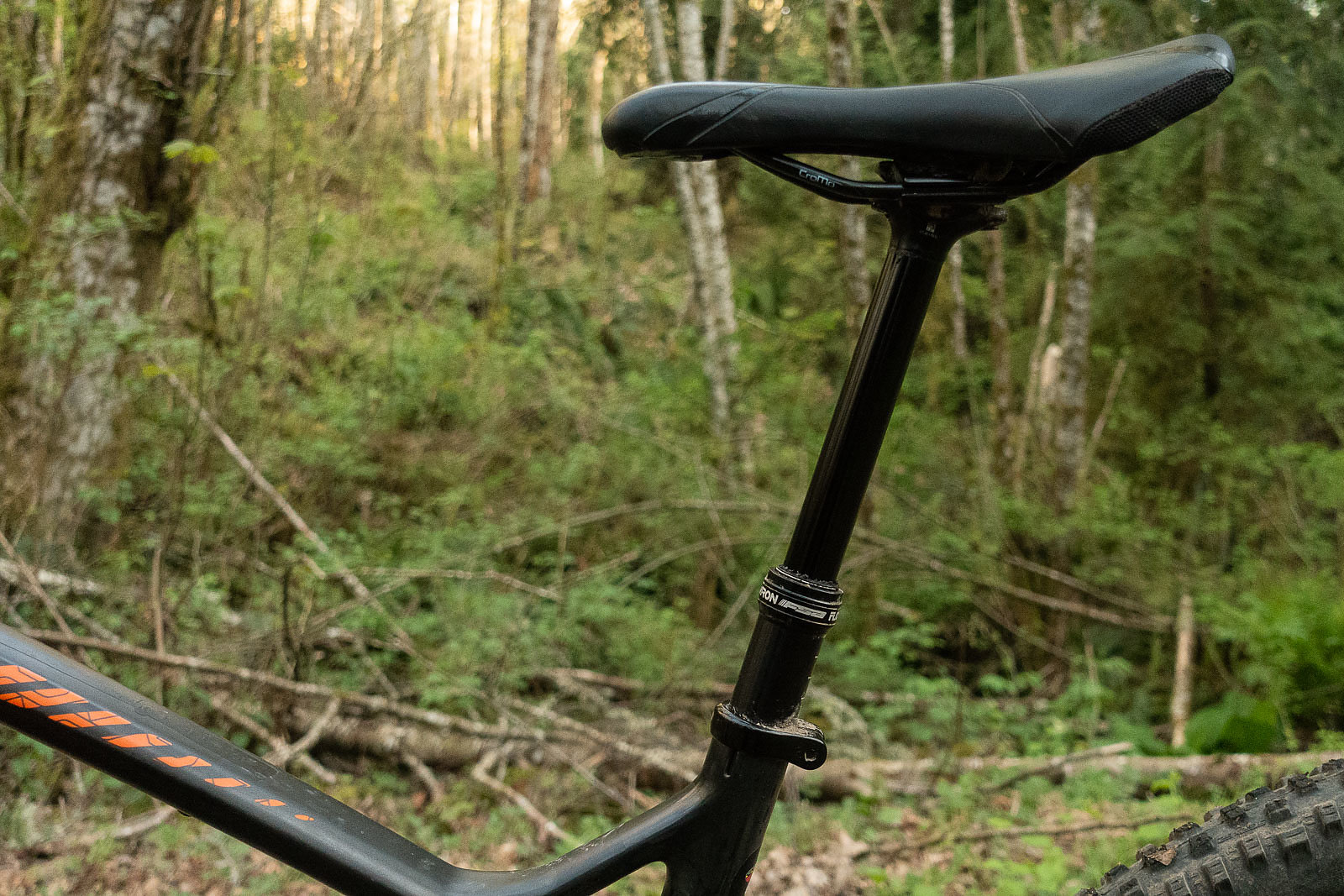 FSA Flowtron Dropper Component Review
Dropper posts have quickly become a necessary evil.
If you have been riding one since they first hit the scene, you will have spent more than one occasion cursing at a persnickety post. However, few have turned their back on this deal with the devil because the drop is simply life changing.
Lucky for us fiends, the folks at FSA are back at it again and seemed to have seriously stepped their game up. Not only have they addressed the shortcomings of their previous post, but they have also created a very competitive option for the mid-priced market.
I have rode at least a dozen different dropper seat posts and I find you usually get what you pay for, but I've also had more then one $400 post fail me. And having spent the last decade in a bike shop, I've seen nearly every brand of a dropper come in for one problem or another. I think a lot of it has to do with the fact that we are still becoming accustomed to maintaining a seat post. Before it was just a tube. Rigid. Tough. Simple. Now they seem to need endless feeding and attention.
The Flowtron has needed no attention since I started riding it in February. But even if it does start whining by the end of summer, I'm not worried about it. FSA has chosen to make this post serviceable by the user. That I like. You can call them up, or visit your local shop and get everything you need to maintain optimal performance. I find this much better than paying your local tech to perform a complicated rebuild, or worse, waiting for the manufacturer to service it in-house with proprietary tools.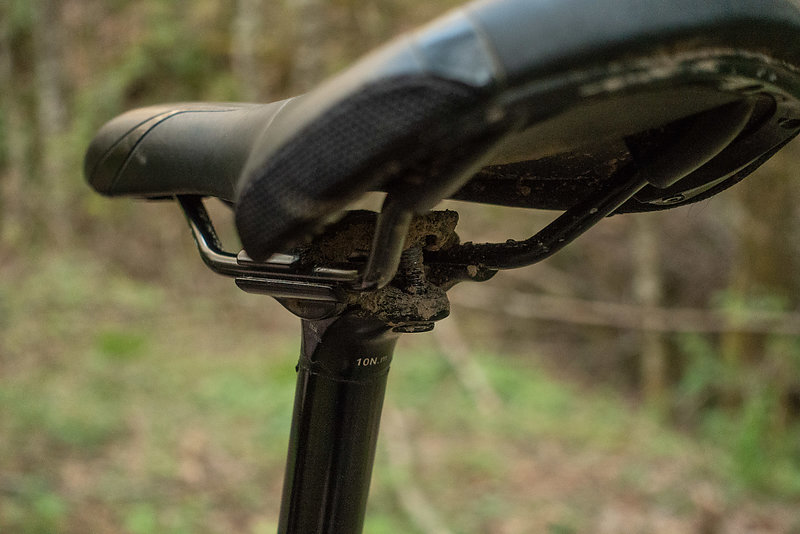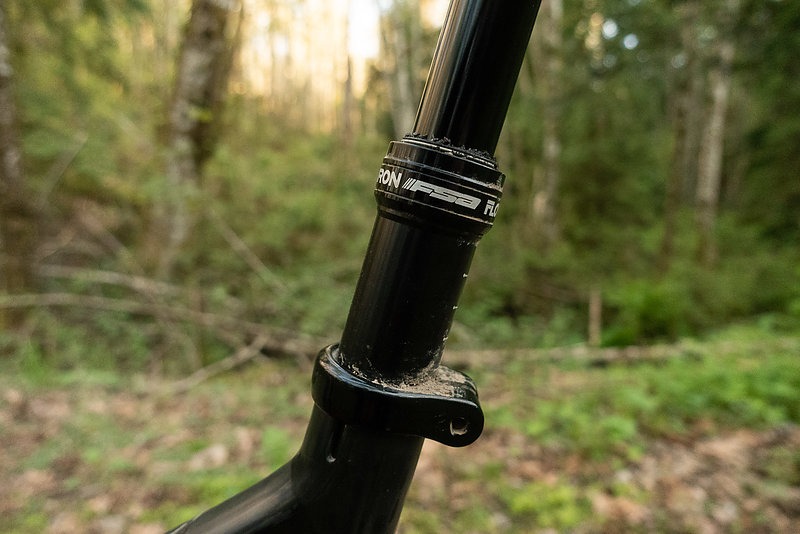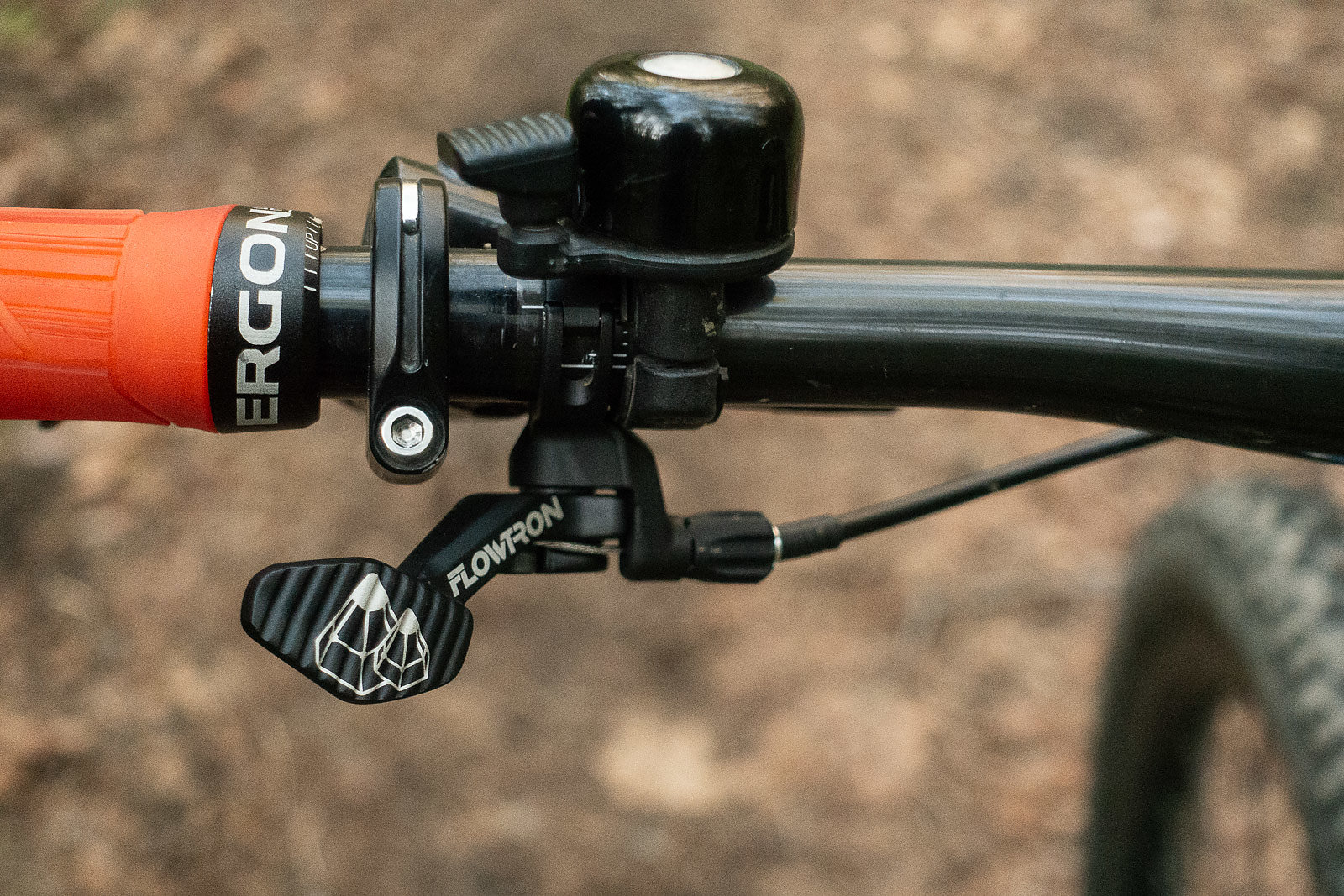 The construction of this post feels solid. It was easy to get my saddle on without removing the clamp's screws entirely. The head of the post transitions seamlessly into the stanchion as one continuous piece. This means the clamp can never come loose from the rest of the post, which I have seen happen with other brands. Additionally, this is a vast improvement from their last version that had a bonded head and added 10mm of height that could not be dropped.
At the base of the stanchion the scraper seal is nicely fitted, and does it's job. The shape of the collar looks nice and reasonably compact, allowing good range for fitting. This particular version has 150mm of drop, but a 125mm options is also available for both 31.6 and 30.9 seat tubes. A longer offering would be nice as many other companies are starting to make that available.
Hidden just beyond the outer walls of the post is cartridge style internals. When it's time for replacement, you can simply unscrew the old one and put a fresh one in its place, along with bushings, seals and brass keys on the stanchion. This is a pretty standard set up, but it is well done here.
On the bottom of the post you find something a little more unique. The cable-actuated cam that depresses the button on the cartridge has three holes in it. If you move the spring to a different hole it will change the preload and create a lighter or firmer feel at the lever. Additionally, ramping up spring tension can help overcome cable friction. In my case, the cable set up was smooth, and the stock position for the spring created a very light lever. I did not initially like the way the lever felt. It felt a little vague, making it hard to distinguish when I had pushed far enough to actuate the post. After adjusting the preload, however, it felt much more positive.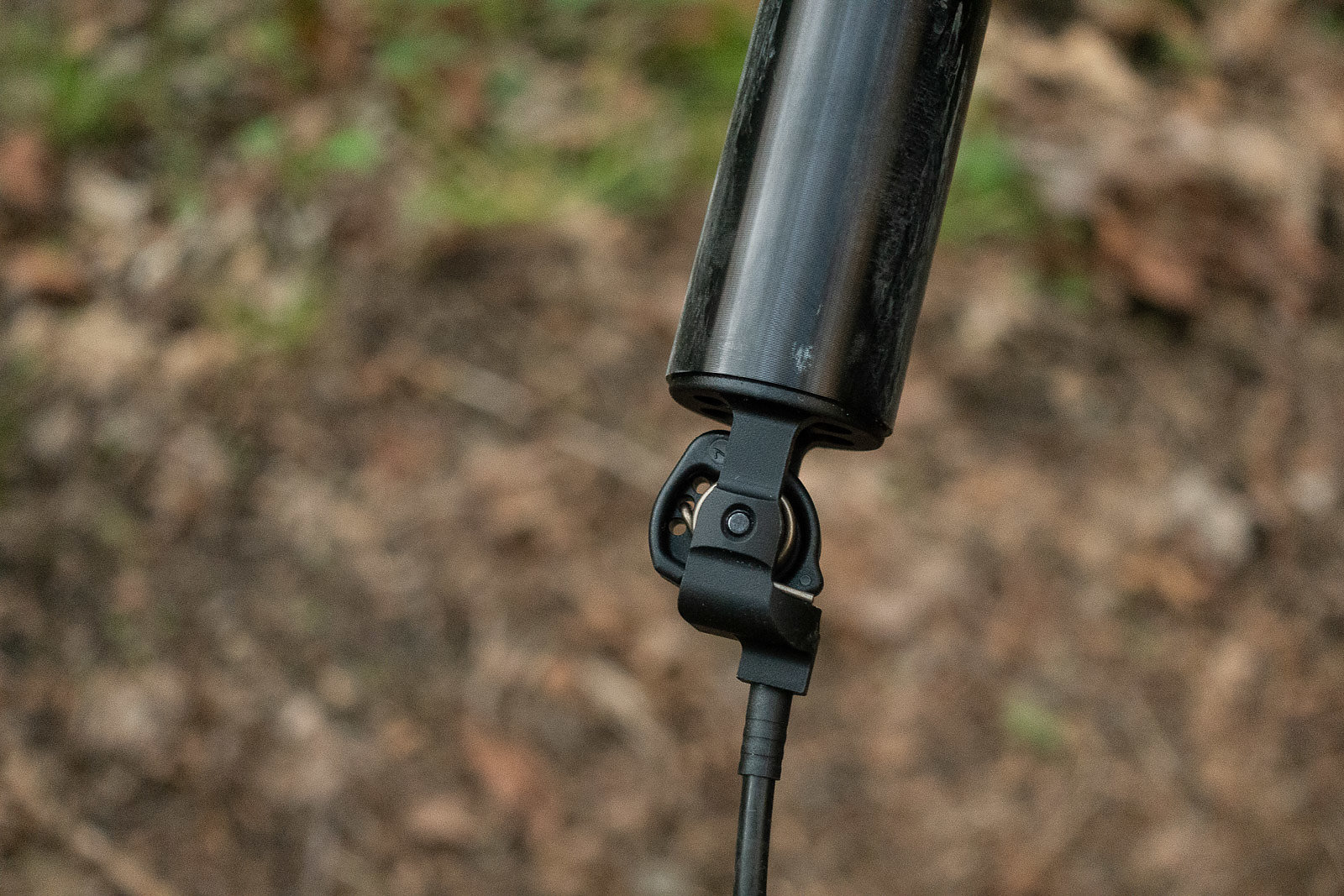 In and of itself, the lever was not as impressive as I would hope for. It is a 1x, which is a great start, but it could not begin to compete with the Wolf Tooth ReMote that I normally ride. Granted, the ReMote is always a tough (and pricey) act to follow, there is something about this remote that makes the whole post feel a little cheaper than it is. To me the remote is your direct connection to the post and should be given more thought by many manufacturers. In the instance of the Flowtron, I think the appearance, texture and low tolerance at the pivot made it lackluster.
Initial objections aside, the lever it did set up easily. The clamp band is thin and I was able to fit it behind various brand brake levers without a fuss. Once positioned, the thumb paddle did not mirror my shifter perfectly, but it is rather large and easy to find. FSA could have made cable management a little easier, though. I do like that the cable clamps at the lever with a nice button screw, but there is only a very small channel to try and hide the excess.
The Flowtron by FSA has proven itself worthy, despite my grievances with the lever. Everything functions quite well, feels buttery smooth and has functioned flawlessly thus far. At $249, this post is a very solid contender, especially for those wanting to do their own maintenance.
FSA Flowtron Dropper Post
MSRP: $249.99
See more at www.fullspeedahead.com