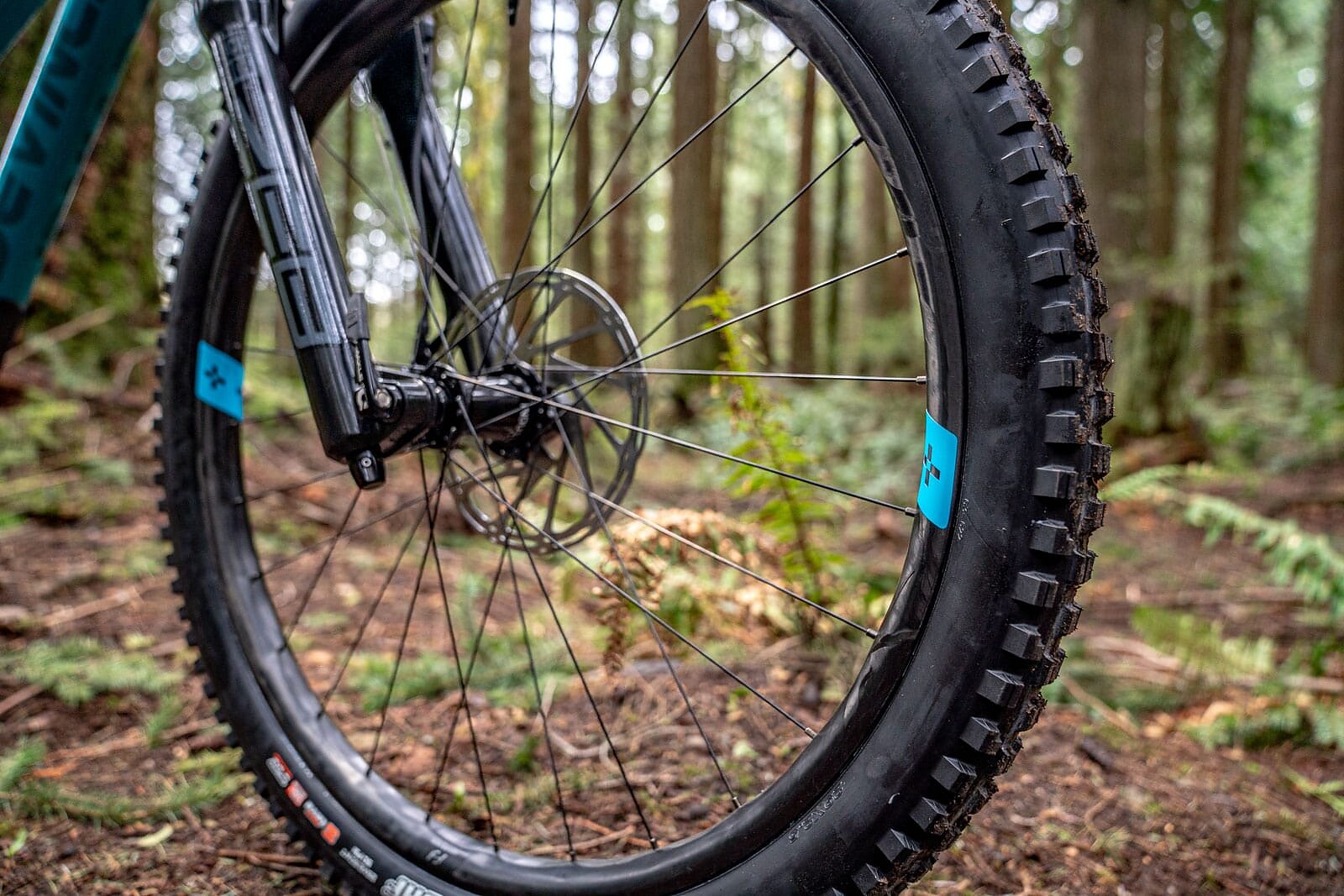 Forge+Bond 30 EM Wheel Review
Wheels, it turns out, do not exist in nature. Unlike soaring or floating, the concept of rolling is completely credited to human invention.
This concept is literally the symbol of human civilization—an evolution that mirrors the advancement of human life from one era to the next. The wheel is the foundation of industry and mobility as we know it. It's also the most quintessential component on your bike.
As the latest company to launch a collection of top-dollar mountain bike wheelsets, can direct-to-consumer brand Forge+Bond reinvent the wheel? Not likely. Can they move the needle on how waste is addressed in this industry? I sure hope so. 
Forge+Bond's 30 EM enduro wheels are still round, still 29-inch, and still held together under tension by spokes to a hub. But, with a new manufacturing process, the company claims to have improved the durability and ride quality of the modern carbon mountain bike wheel. More importantly, they take steps toward sustainable manufacturing and have created a product that features completely recyclable carbon fiber.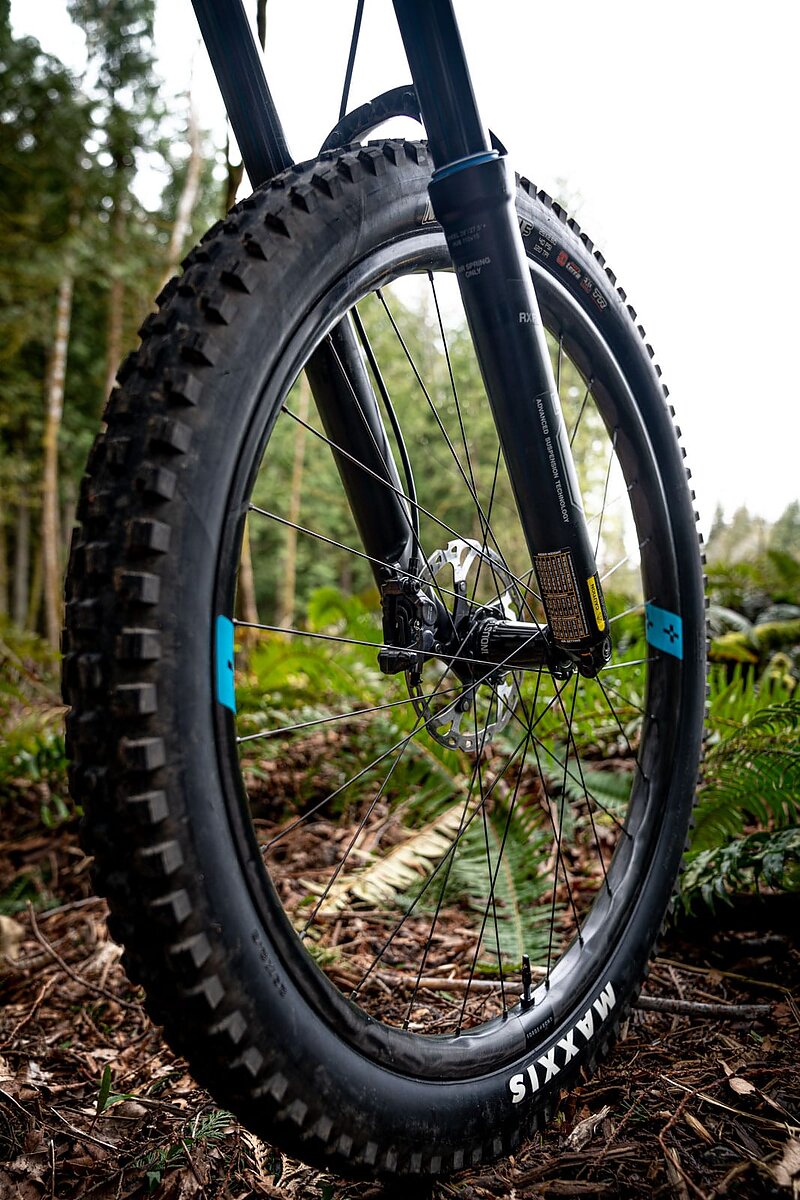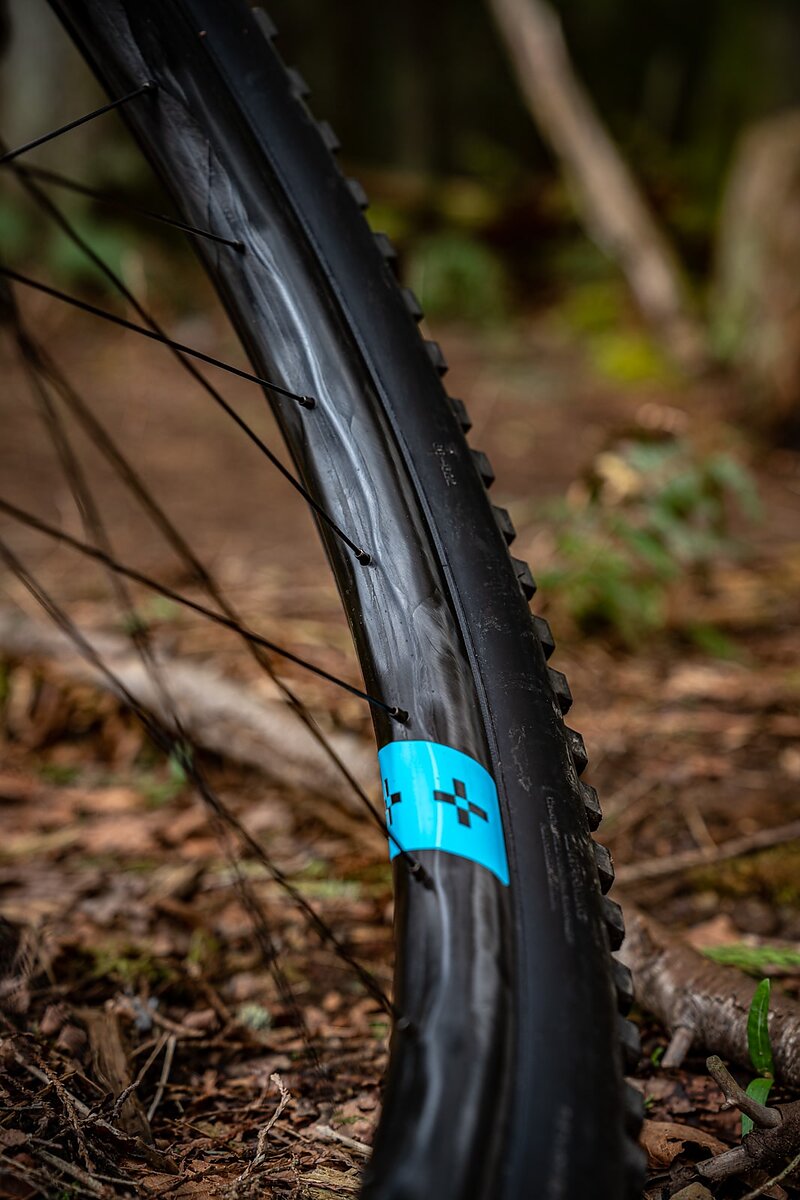 The company behind Forge+Bond is not new to carbon wheel manufacturing. Mountain bikers were first introduced to recyclable FusionFiber by way of CSS Composites, the company responsible for producing rims used on Revel's hoops, Evil's Loopholes, and Chris King's entire wheel collection. Declaring a progression in its proprietary carbon manufacturing, CSS Composites introduced its brand, Forge+Bond, and the latest advancement in how FusionFiber technology can be used in mountain biking. With advancements in thermoplastic carbon manufacturing, Forge+Bond promises to be less energy-intensive, use less material, and waste nothing with circular production. And, it's all happening in Gunnison, Utah.
The Forge+Bond rims are made using an entirely automated proprietary heat and pressure method. The material starts as flexible, dry, nylon-infused carbon. The process of cutting, layup, and shaping is automatic, resulting in less waste, less energy, and reduced human error. The finished rim does not require sanding, deburring, or clear coating. The process removes seven steps from thermoset carbon production, saving time and energy. Forge+Bond then ships the product directly from their facility in Utah, further reducing their carbon footprint.
"The use and recycling of carbon reinforced-thermoplastic composites is very new and we are figuring it out as we go along," wrote Kell Kirby to me, Forge+Bond and CSS Composites' Chief Engineer, when I asked him about the company's process. "We started with this rim, where there's a lot of value in the weight versus strength properties of thermoplastic. It's opened a door, and we've only just begun to explore what we can do with this material."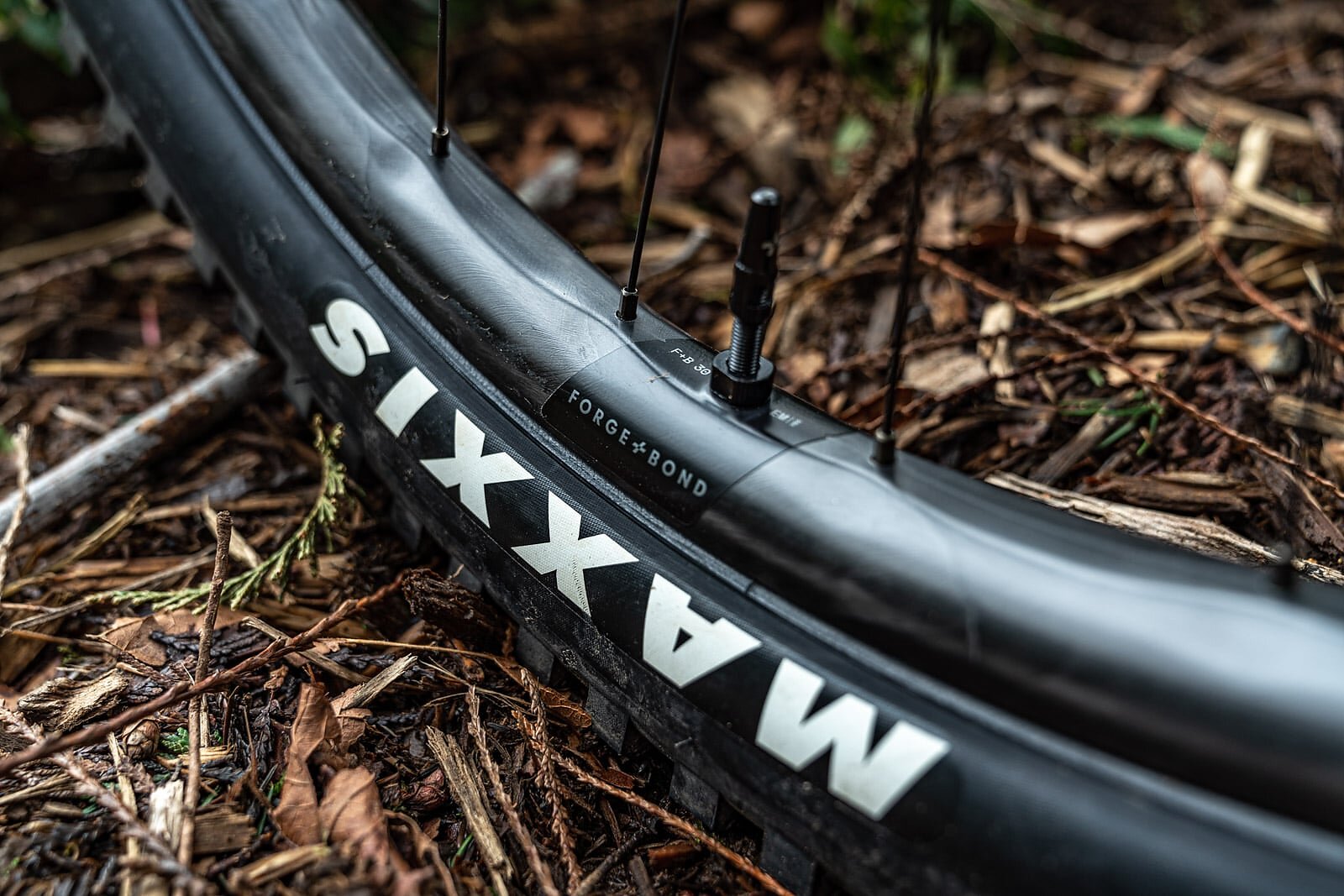 The wheels I tested are the Forge+Bond 30 EM with the intended use of enduro racing and hard-charging trail riding. The raw, unfinished carbon rim, with a subtle, waved profile that allows for more material at the nipples and less between, has a 30-millimeter inner and 38-millimeter outer width. The hookless bead wall seated like a dream to the WTB Vigilante and Trail Boss tires that were used for testing. This 28-hole variety is laced to Industry Nine Hydra hubs, currently Forge+Bond's only hub offering. I favor the Hydra hub above all others for engagement and durability. And, given its manufacturing in Asheville, North Carolina, Industry Nine is a fitting hub supplier for this Utah-made wheelset. All materials for the 30 EM set, aside from spokes and nipples, are USA-sourced and manufactured. 
With test rides in Bellingham, Washington and Auburn, California, the 30 EM wheelset was an enjoyable ride during my limited testing period. Its FusionFiber construction, composed of long-chain nylon polymers rather than an epoxy matrix between layers of carbon, is claimed to provide a compliant ride that results in increased control. Nylon is more forgiving than epoxy. Where epoxy has a notable "snapping point," nylon allows microscopic flexing in the fibers. Can I profess remarkable gains in traction and an uncanny ability to hold my lines? No. I can attest to what I noticed to be a dampened ride-feel—as if a few more millimeters of suspension had been added to my ride. This sensation worked to provide an impressively smooth ride, especially as a cumulative effect over many miles and many various tracks.
Though, this premium wheelset really shines in what it doesn't do. Many parts can fail on a bike, but wheels rank among the most catastrophic when things go wrong. And, when they do break, how a wheelset holds up when damaged can be the difference in whether a race is finished, or even whether you can get that last run in at the Whistler Bike Park with friends before heading home. When a thermoset carbon rim breaks—a traditional carbon and epoxy wheel—it's likely a ride-ending catastrophe. Here, thermoplastic, or FusionFiber in the nomenclature of Forge+Bond, shines by maintaining its structural integrity after sustaining damage. I did not experience any earth-shattering impacts on trail but, according to Forge+Bond, its rims can handle multiple high-energy strikes and still get the rider down the hill. Thermoplastic is said to match or exceed the strength of thermoset, so I'm hopeful that this rim will at least match the durability of other carbon wheels.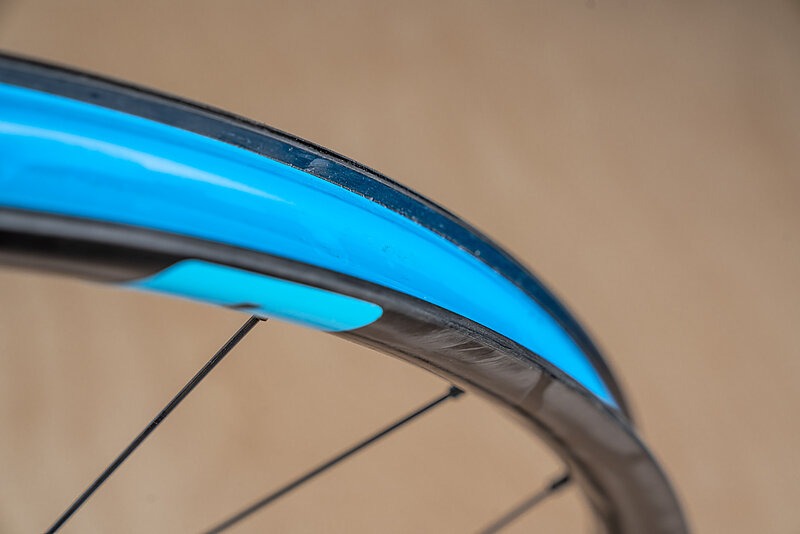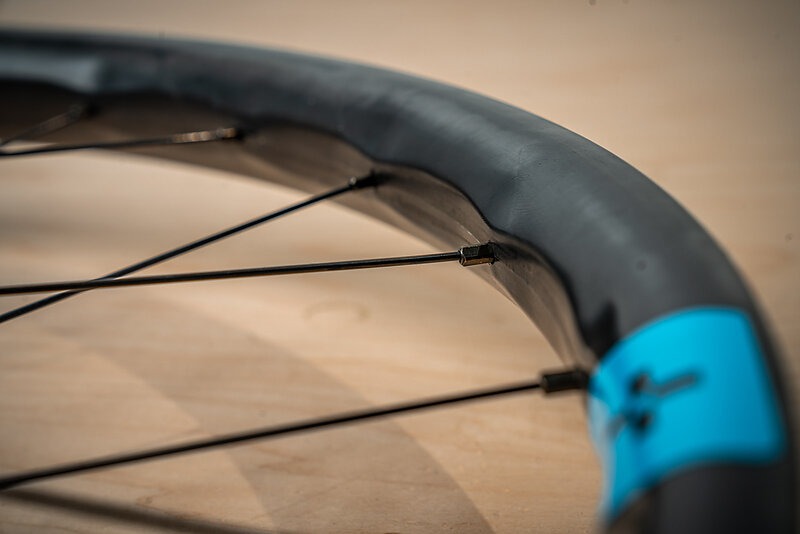 And, when wheels are eventually rendered toast, the product is still treasure to Forge+Bond. The wheelset is backed by a "Return to Fun" warranty program which covers all ride-related breakage within intended use. The warranty program is more than a testament to the wheel's quality. With their waste nothing ethos, Forge+Bond is committed to leveraging their thermoplastic manufacturing process to redefine product lifecycle. A traditional carbon rim manufactured using a thermoset process cannot be recycled. Once cured, the epoxy, or thermoset resin that locks together carbon fiber layers, has no usable afterlife. Forge+Bond's FusionFiber carbon rim, on the other hand, can be melted down and remolded without losing its integrity. When broken, Forge+Bond wants its wheels back to reshape the rim into other products. Though, currently, the only second-life product available for purchase is tire levers.
I learned from the Forge+Bond team that a broken rim cannot be recycled into another rim because the product has lost its structural reinforcement. But that rim, or any other thermoplastic product, has endless potential to be made into other smaller items which the company is actively working to expand. There's work to be done, but the day could come when crankarms, stems, and other integral components can be made from recycled carbon. It's this dream—and research and development, which an offshoot of CSS Composites is focused on—that Forge+Bond hopes its customers will feel excited about supporting when shopping for an ultra-high-end wheelset.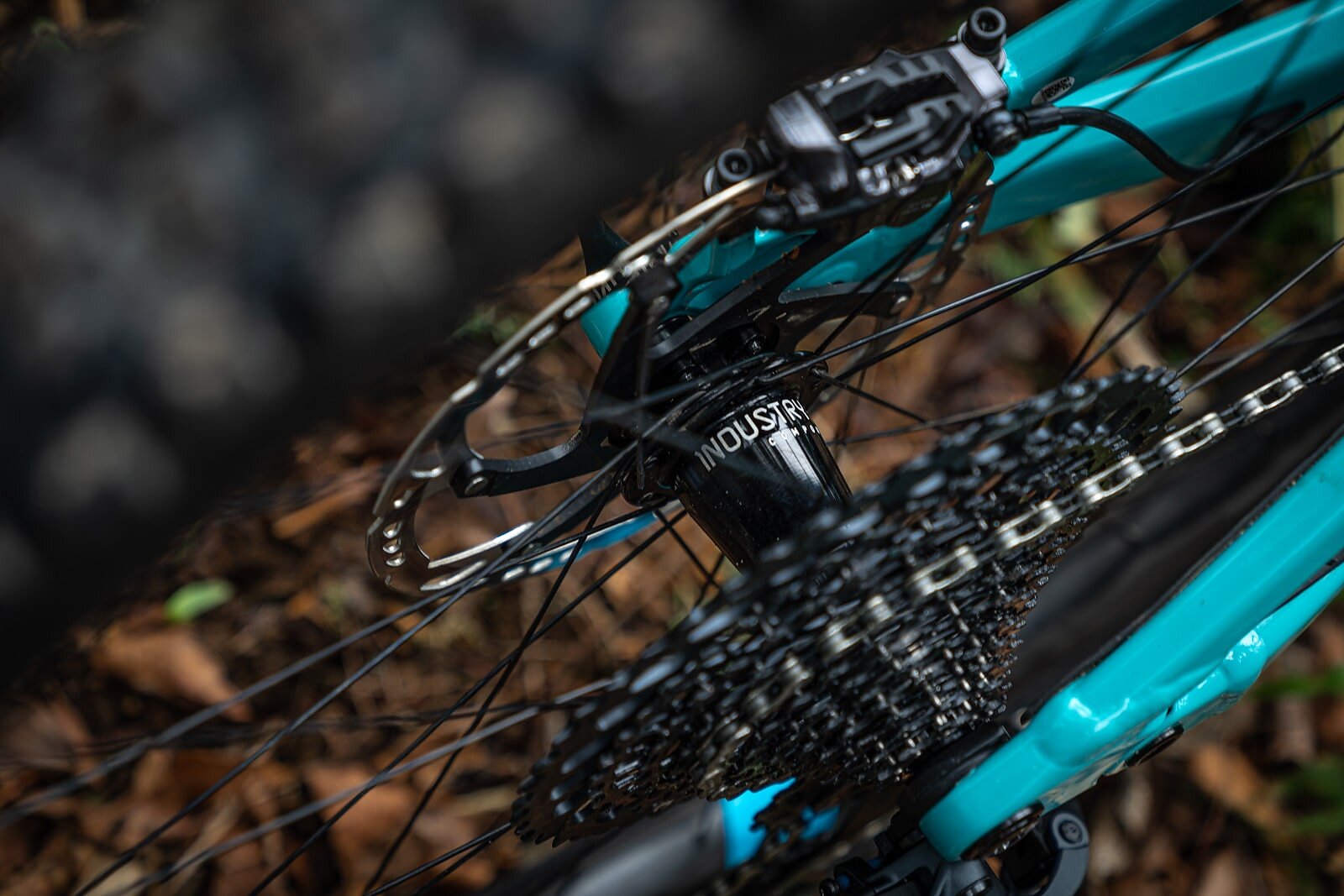 "We take ownership of our product from cradle to grave," Kirby says. "The onus of recycling is not on the customer, where municipal recycling systems may or may not work. All of our manufacturing waste material and used parts have value. That's not necessarily an environmental decision, but also a financial one."
We mountain bikers are a conflicted bunch. We love the bikes, the materials, and the engineering that carries us far into the woods where we can feel more connected to the natural world. In truth, our industry is wasteful and dirty. When it comes to the almighty wheel, Forge+Bond is taking a hard look at its lifecycle and production, with ambitions to completely reinvent how we interact with this ancient invention. The potential of carbon reinforced thermoplastics has yet to be fully realized. For this reason, I'll be keeping a close watch on Forge+Bond.