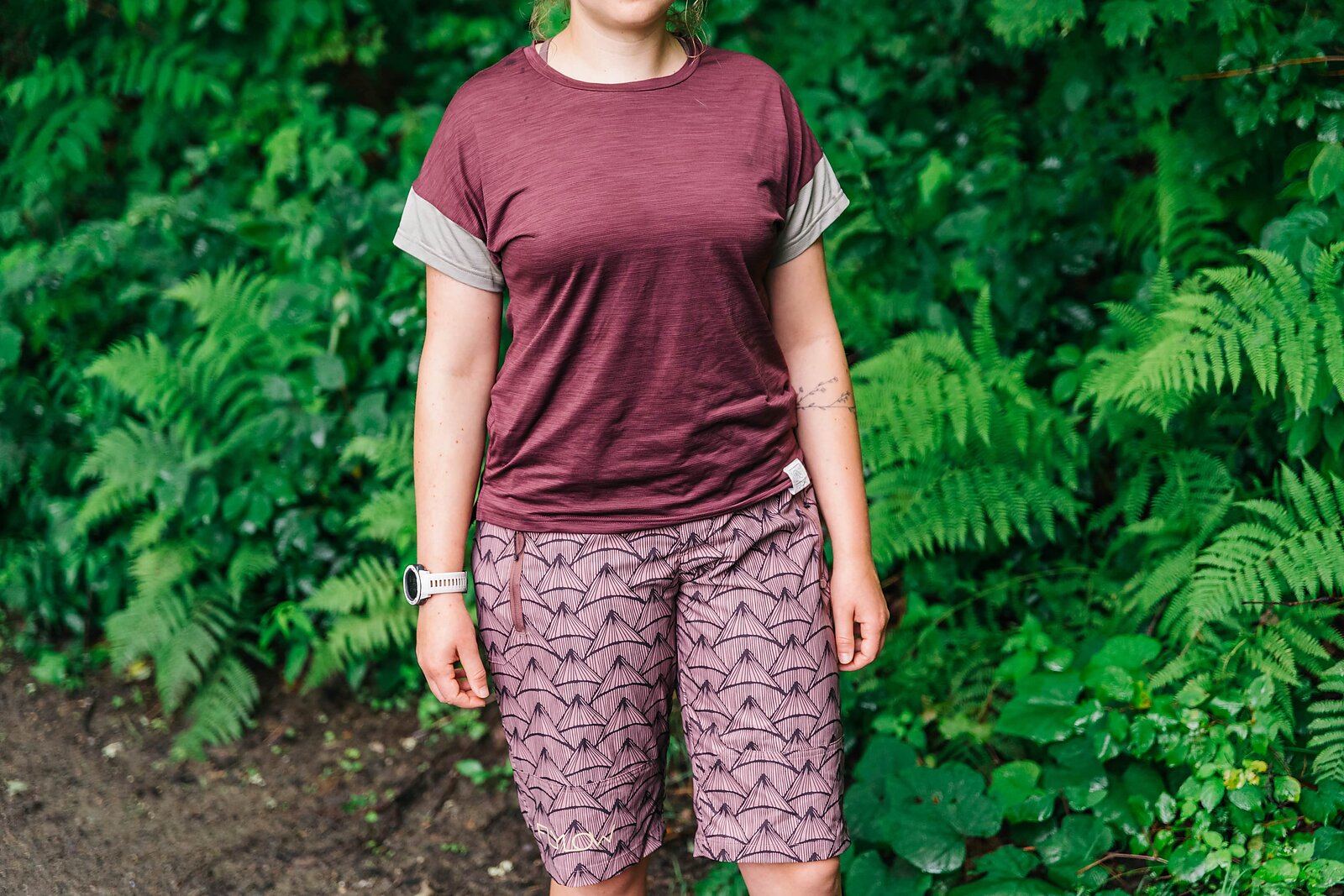 Flylow Women's Kit Apparel Review
I've always thought of Flylow as one of the cool kids in the ski industry. As a brand, they roll to the beat of their own drum, having done things differently since 2005. This vibe translates into their products, which successfully blend a laid-back style with reliability and versatility. 
Flylow originally strived to make outerwear for backcountry skiing that coupled quality and functionality with stylish design. The story goes that founders Greg Steen and Dan Abram struggled to find jackets and pants that supported their never-ending quest for untouched powder in the backcountry. Most ski clothing on the market was overly insulated and flimsy. The only practical pieces of gear they could find were for mountaineering missions. To avoid looking like they were heading up to the summit of Mount Everest, Steen and Abram produced their own line of pants and jackets. After years of success with their winter apparel, they launched their first line of mountain bike clothing in 2016. It was a natural progression for the brand considering how many skiers and snowboarders are also mountain bikers.
I was excited when I heard Flylow was dabbling in the bike world. I had a hunch they wouldn't just make another three-quarter length jersey and run-of-the-mill pair of black shorts. Instead, their bike products exude a casual vibe and feel well suited for those more concerned with getting outside than clocking the fastest time on Strava. I put the Jana T jersey, Davis Jacket, Eleanor Short and Life Jumper to the test in Jackson, Wyoming and Charlemont, Massachusetts. From the Rocky Mountains to the lush forests of the Northeast, I was impressed with Flylow's garments on and off the bike. 
---
Women's Jana T
The Jana T might be a mountain bike jersey, but I constantly find myself grabbing it from the closet for all kinds of adventures. It's clear that something is thoughtfully made when you want to wear it biking, hiking, shopping for groceries and around the house. The fabric is a polyester blend that dries quickly and doesn't cling to you when you get sweaty on that heinous fire road climb. Living with the humidity in New England, it's become my favorite shirt because it manages the moisture like a dream. 
You don't have to worry about changing shirts for après-beers and tacos thanks to the jersey's Polygiene treatment that keeps the fabric from getting stinky. Flylow nailed the fit on this one, too. It looks like a relaxed-fit T-shirt and even has a two-inch drop-tail in the back so it doesn't ride up when you're pinning it downhill. I like that the sleeves are a bit longer, which provides some additional coverage on your shoulders and arms from the sun. There's even a hidden lens cloth on the front of the hem that's useful for clearing gunk off your sunglasses. While $65 seems like a lot to spend on a simple shirt, the Jana T is versatile and durable enough to justify it. Rest assured, your money goes a long way with this bit of kit.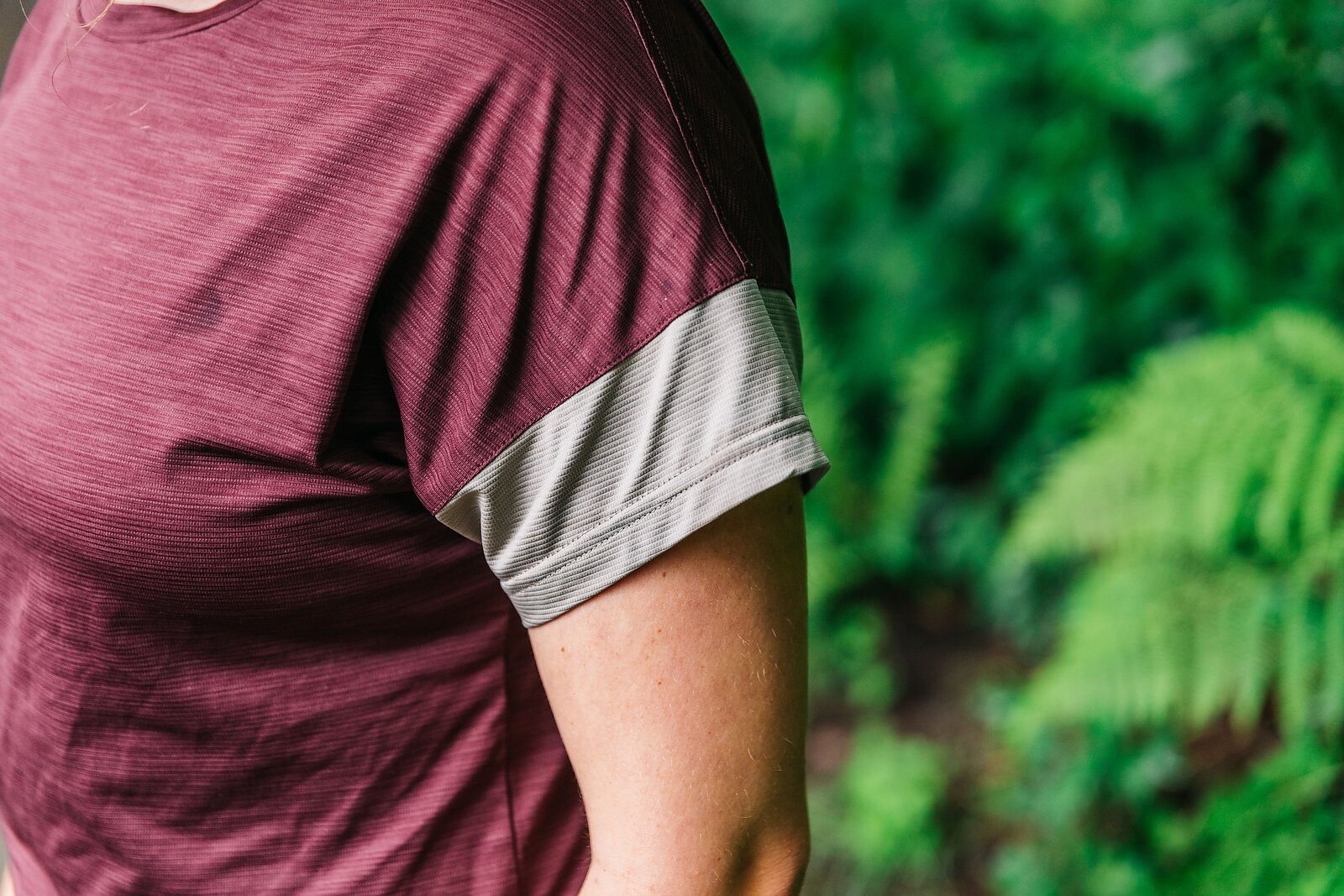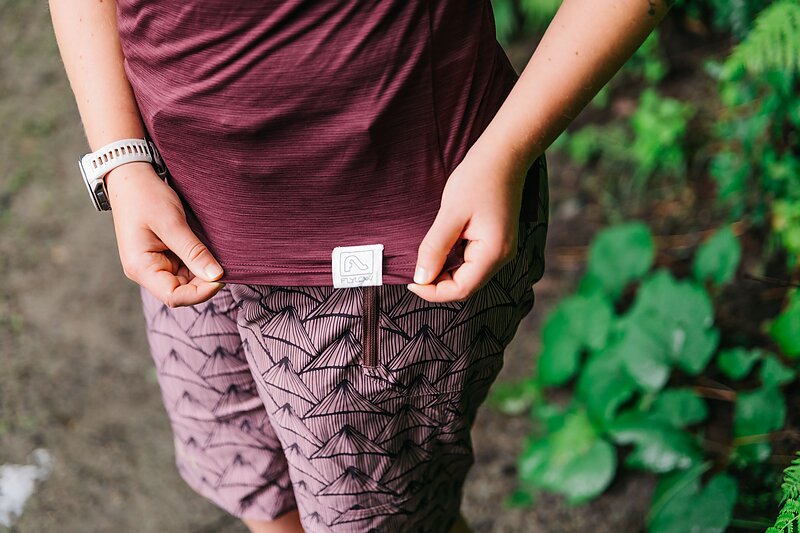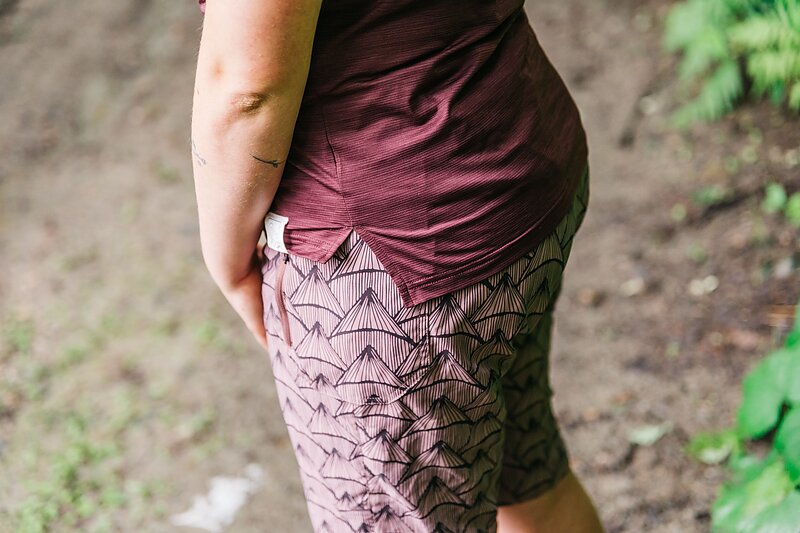 ---
Women's Eleanor Short
The Eleanor Short is the perfect short for folks who need something that can do a little bit of everything. Thanks to the fabric's stretchiness and breathability, it's perfect for pedals ranging from a quick after-work XC loop to a full weekend of enduro racing. The fabric is also tough enough to handle laps at the bike park and is built to withstand crashes. My favorite aspect about these shorts is their length. The Eleanor has a 12.5-inch inseam, which means you don't have to worry about the dreaded knee pad gap that can happen when wearing many women's shorts. 
The pocket system is unique and consists of two zippered pockets on the thighs that go in the opposite direction. They're awkward to use, but the design has good intentions. Rather than store your keys and snacks on the front of your quads, the pockets place everything on the outside of your thighs, which is great for climbing. There's also a small pocket in the lower-thigh area that Flylow claims to be for your phone. Unfortunately, the only thing keeping it closed is a small piece of Velcro. A zipper would have made more sense here as I don't have complete faith that a little piece of Velcro will keep my phone from flying out of my pocket, nor do I think it's worth risking it to try. On a brighter note, the pocket works well for storing quick-access snacks. 
As much as I wanted to love these shorts, the fit was disappointing. I'm 5 feet 6 inches tall, 160 pounds, with a 32-inch waist which pretty much puts me smack dab between a medium and large. The waist on the medium fit well but the thighs were uncomfortably tight, so I sized up to large and, instead, found myself in a different conundrum. The thighs had a relaxed fit but the waist felt huge. Even with a belt and the Velcro straps on the sides cinched as tight as they could go, the shorts fail to stay on my hips when I climb. I frequently need to pull them up after being in the saddle for a while. Despite these problems, I still enjoy wearing them. They stay put when I'm descending, and the relaxed fit is nice. I do hope to see Flylow expand its sizing to accommodate curvier body types in the future.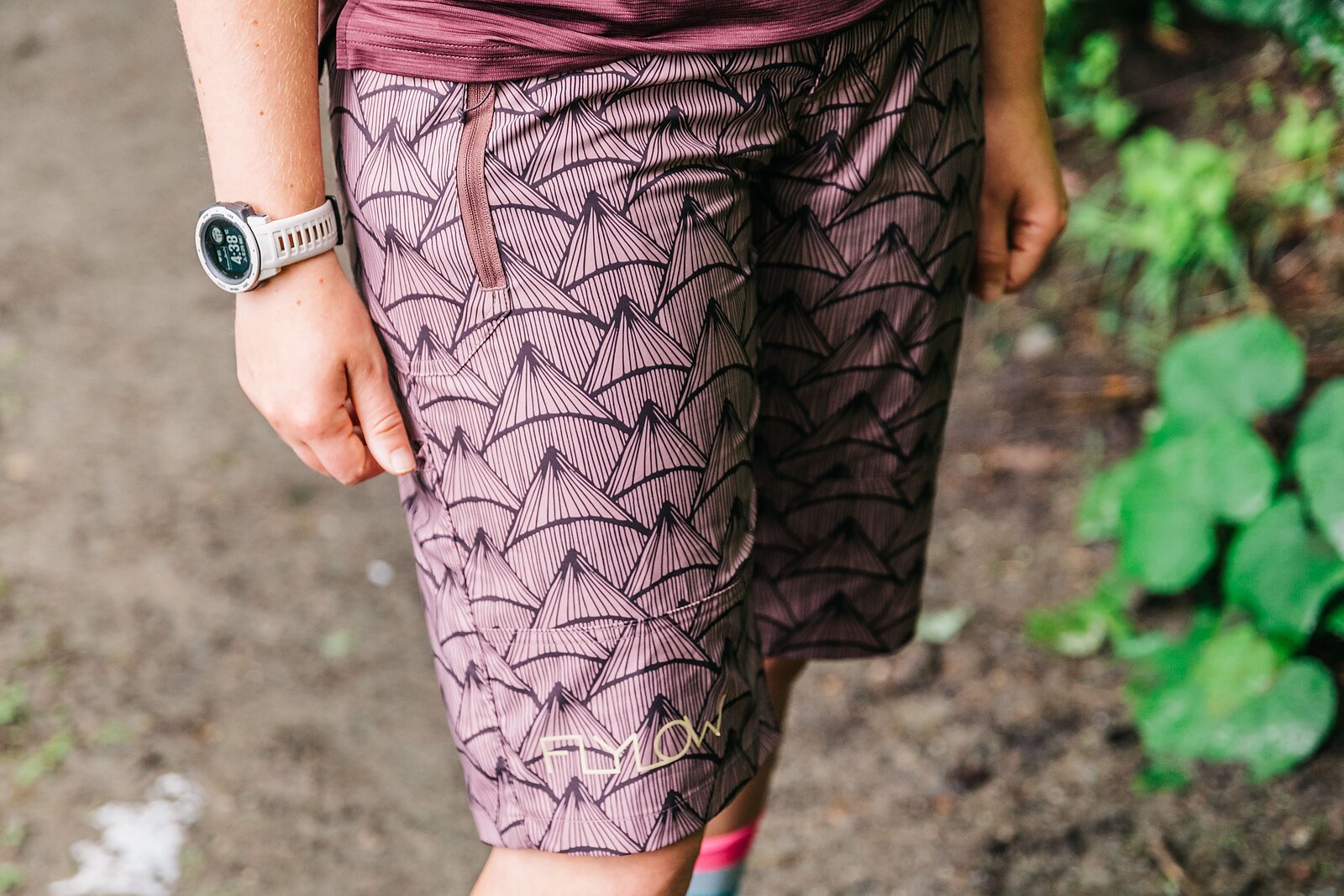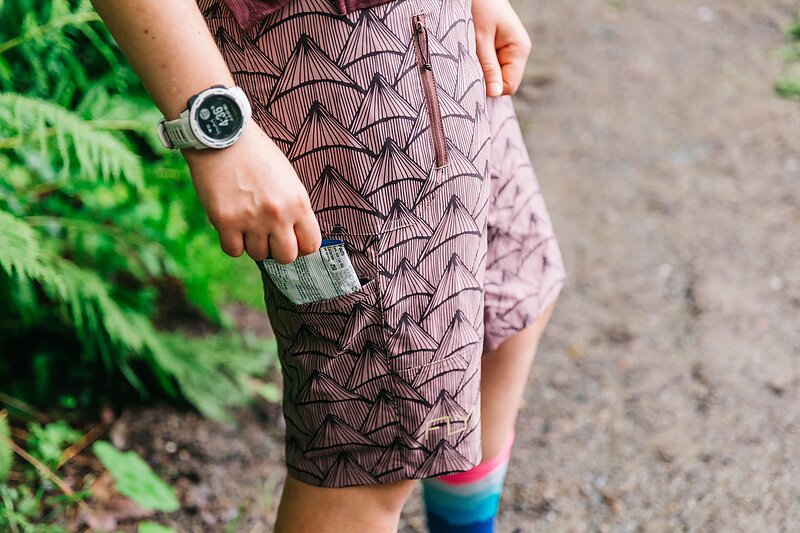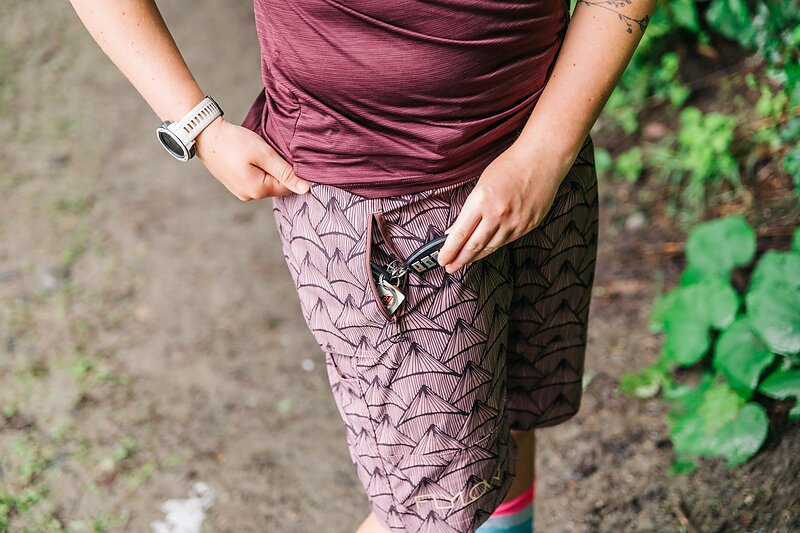 ---
Davis Jacket
When the weather is acting suspiciously, I like to stash the Davis Jacket in my pack for extra peace of mind. It's so lightweight that it feels silly not to bring it along. The front zippered chest pocket doubles as a stowaway stuff sack and it takes less than a minute to pack it down. Fully stuffed, it becomes a 4" by 6.5" rectangle that's easy to tuck into a hip pack or backpack. I try to avoid biking in jackets when I can because an outer shell that isn't breathable makes me feel like a burrito coming out of an oven. The Davis, however, is an air-permeable windbreaker that breathes well even when you're working up a sweat. I do wish it had zippered vents to allow for a few more options for managing your temperature.  
The fabric is buttery soft and paper-thin though surprisingly tough and abrasion resistant. The drop tail in the back is a nice added touch because things always tend to ride up when you're biking. The fit is interesting with this jacket because it's Unisex. I wear a men's small, which equates to a women's medium. It's a little bit baggy and boxy, which isn't the end of the world and I'd rather have that than a tight stereotypical women's fit. However, the overall sizing does feel a little limited for women, especially if you're petite and need a women's extra small. 
While the Davis is treated with a DWR finish, it by no means takes the place of a raincoat. The jacket excels at keeping moisture on the surface during a drizzle but isn't built to handle a downpour. I wore it hiking once in a New England rainstorm—we're talking big fat drops of rain—and was soaked through after an hour of being out and about. Still, I was glad I brought it because it breathed so well in the humidity. Like most Flylow products, the Davis works well for more than just biking. I plan to use it for backcountry skiing, hiking and as a light layer for running.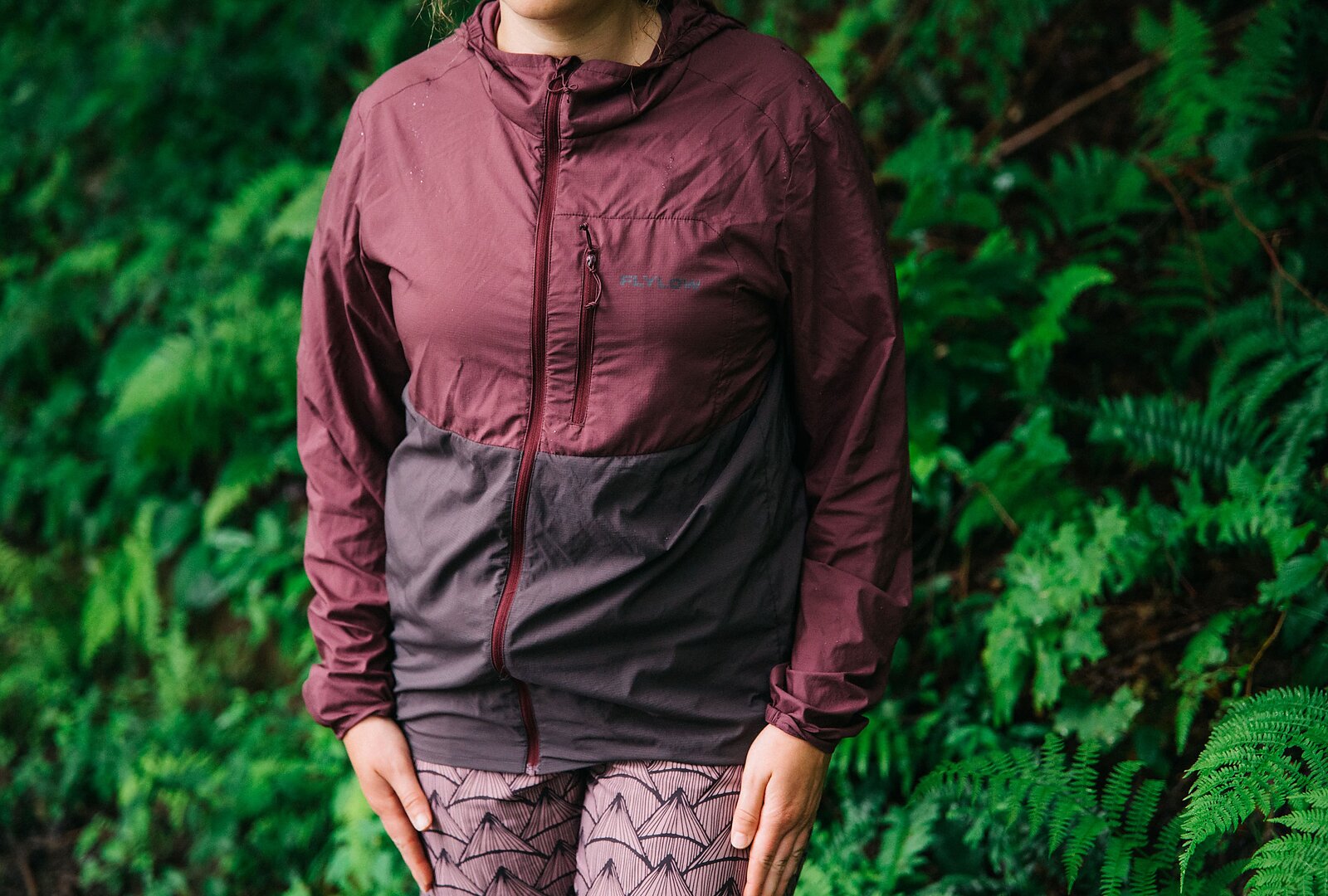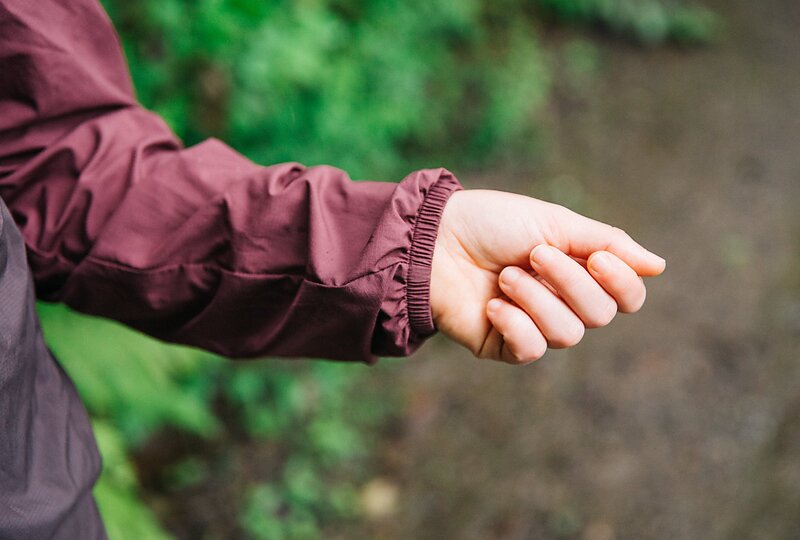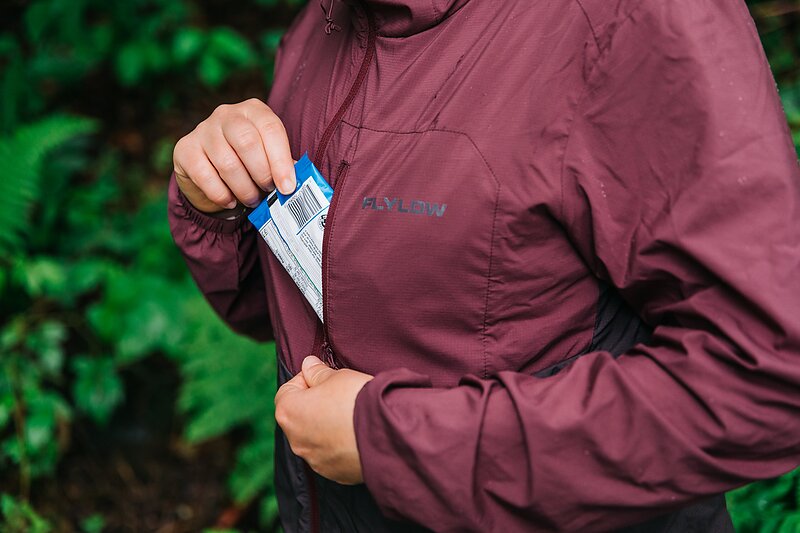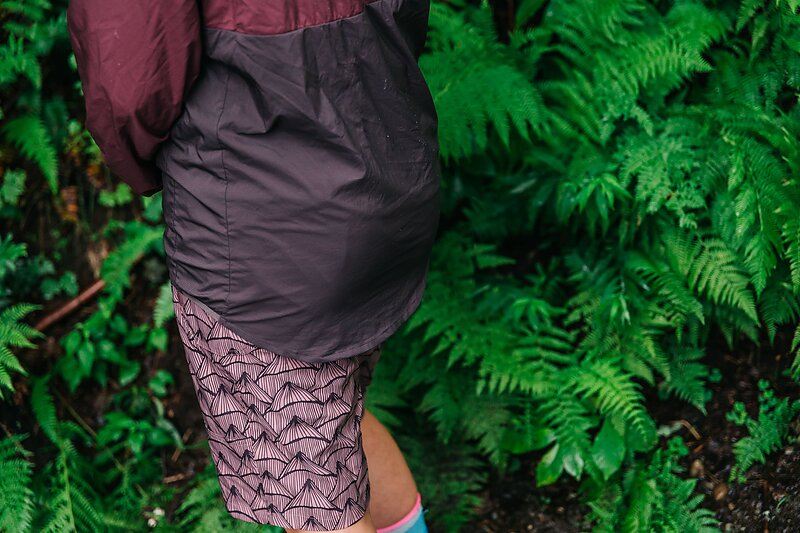 ---
Women's Life Jumper
Flylow's Life Jumper is a breathable, stretchy jumper designed for all kinds of active outings. 
In theory you could bike in these, though it would be a bold choice considering its short inseam. But don't let that stop you! Personally, the Life Jumper is my favorite thing to slip on after a bike ride. It's way more comfortable to hang out in than a dirty pair of bike shorts and chamois, plus you feel pretty darn cute without having to do much. While these might seem like they're more suited for casual outings, don't let the style fool you. The romper is tough and meant to be active. It's great for days on the river, as it dries quickly and breathes well. It's also a nice choice for hiking around and even has a chest pocket for storing an emergency snack or your keys. 
I photographed this year's Red Bull Formation, and the Life Jumper was my go-to outfit of choice while I worked. It held up fine scrambling over rocks, kept me from melting in the blistering hot high-noon sun and I got loads of compliments. The fit is almost perfect. I wear a medium, and the shorts ride up a little bit when I sit down. But they feel great when I'm on the go, which is what I'm more concerned about.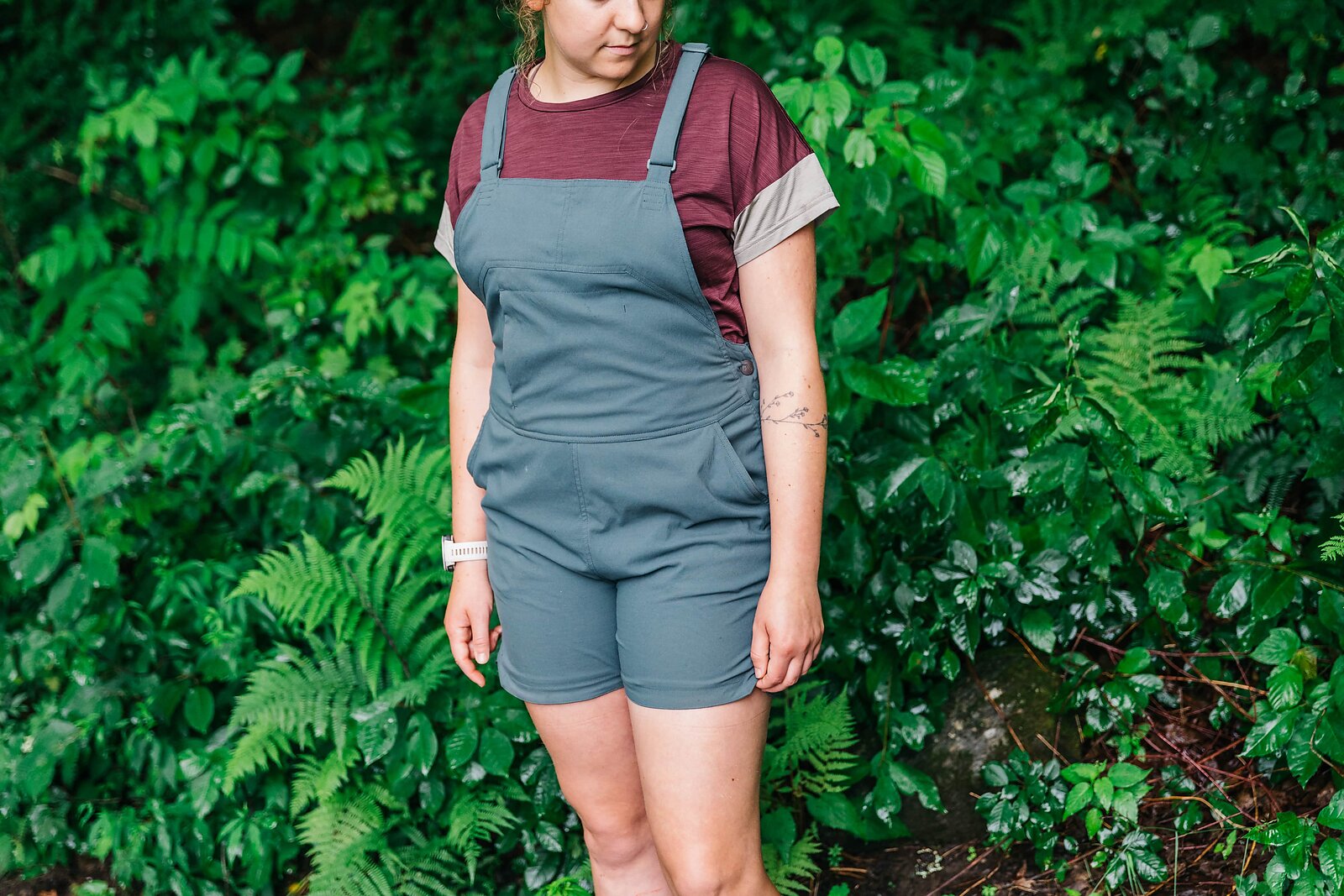 With their wealth of experience from the winter apparel world, Flylow can target mountain bikers in ways traditional bike brands can't. They own the multi-sport niche by creating versatile products built for all kinds of adventures, to the point they even blatantly recommend other uses in their product descriptions. As a skier and biker who spends way too much on gear, this is a huge win. It's better for my wallet and the planet. Why buy excessive amounts of stuff when you can have well-built pieces of equipment that work for more than a few months out of the year? That sounds sensible to me. On top of thoughtful designs, Flylow has found a way to make durable products without sacrificing their signature laid-back style. In their eyes, adventuring hard in the mountains doesn't mean you have to look bad doing it. While a few of the women's pieces still need some finessing when it comes to their fit, I think the brand is on the right track and I can't wait to see how they continue to fine-tune their products.
Flylow Women's Full Trail Collection
Flylow Women's Jana T - $65
Flylow Women's Eleanor Short - $90
Flylow Davis Jacket - $135