EVOC Stage 6L Backpack Review
When I travel to the moon and drop in from the rugged rim of a steep crater, my EVOC bag has my back.
Ok, maybe I haven't actually gone lunar, but I would not be surprised if this bag has—and Hans Rey has tried, but that's another story. The EVOC team have ridden just about everywhere else humans have stepped foot in constant search of epic adventure, and it shows. These bags are built beyond dependable, and that is why I wouldn't think twice before grabbing mine as I enter the shuttle and exit the grasps of gravity.
Since 2003, founder Holger Feist has been innovating and refining the fit and features we now all take for granted in a modern bike bag. Sure, there are a lot of great carry brands to choose from, but EVOC exemplifies the tenacity required to reach the top. From Everest to Ecuador, each stitch of these bags, like each journey that inspired them, has been made with purpose and intention.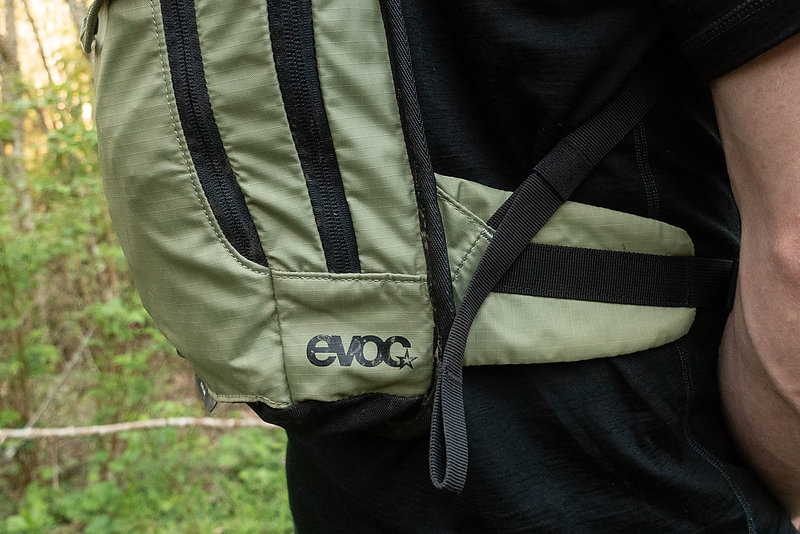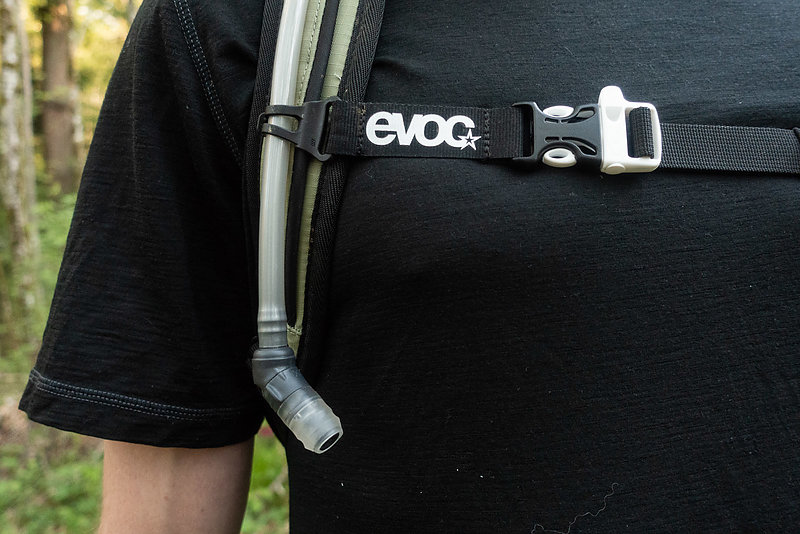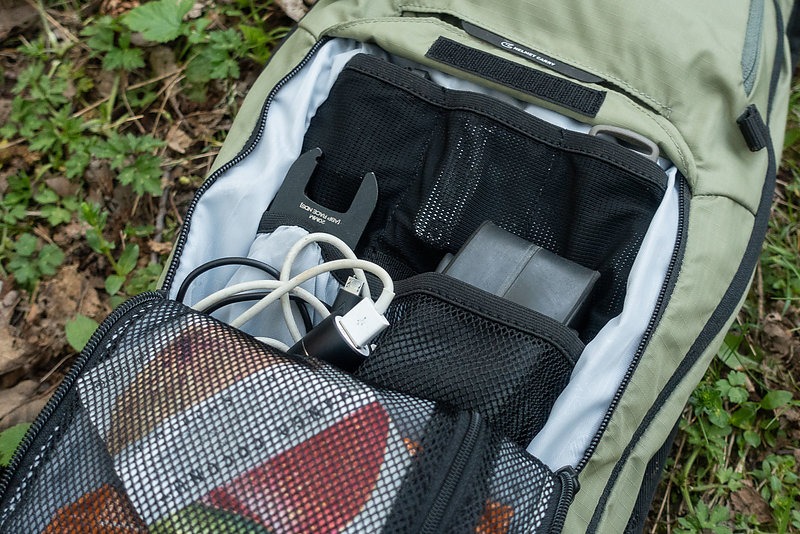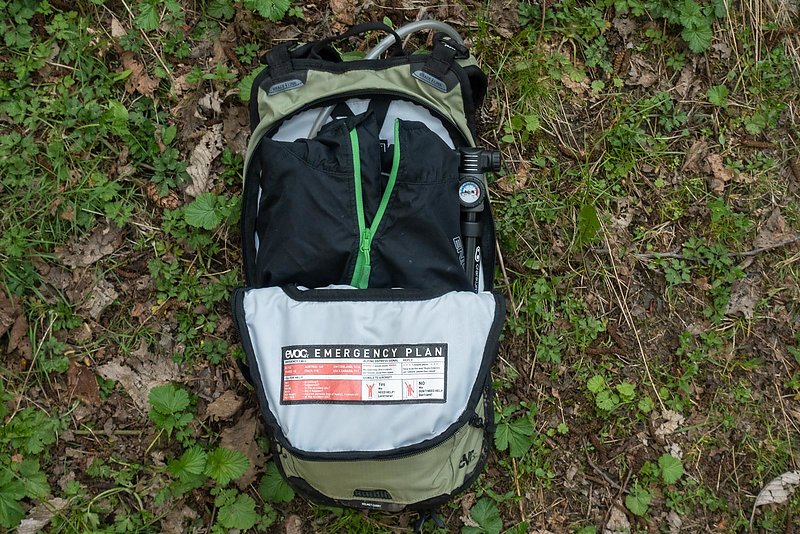 Even though most of my rides do not entail a trip halfway around the world, I always want to bring the most reliable gear to get out and back again. For me, the Stage 6l is the perfect pack for my size adventures, and still touts the same attention to detail that you find in their expedition-sized bags. The 6-liter version seemed to be just right to bring on most every ride, but on a few outings I was left wanting the extra storage of the 12l, 18l, or even the more minimal 3l in some other circumstances.
Despite its slim stature this bag contains a tiny universe of organization. It took me a few tries to find out how best to utilize all the pockets within the front tool pouch, but now it is nice to have those options. My cell phone and sunglasses find an obvious home in the padded, fleece-lined pocket that has a separate section for my keys. The main compartment zips almost to the base of the pack, allowing access to objects at the bottom without disrupting the rest of the contents and makes accessing the included 2l Hydrapak a breeze. With the addition of the hidden helmet straps, this bag satisfies my needs and then some.
In the age of hip bags and the on-bike-tool-stash, it can be hard to justify a full size backpack. Trapping heat is a common objection, as is their often-unruly nature when bouncing down a trail. In my tests I did everything I could to try and get this bag to bother me, but it followed all my commands with a level of attachment that would have made a lunar rover roll over.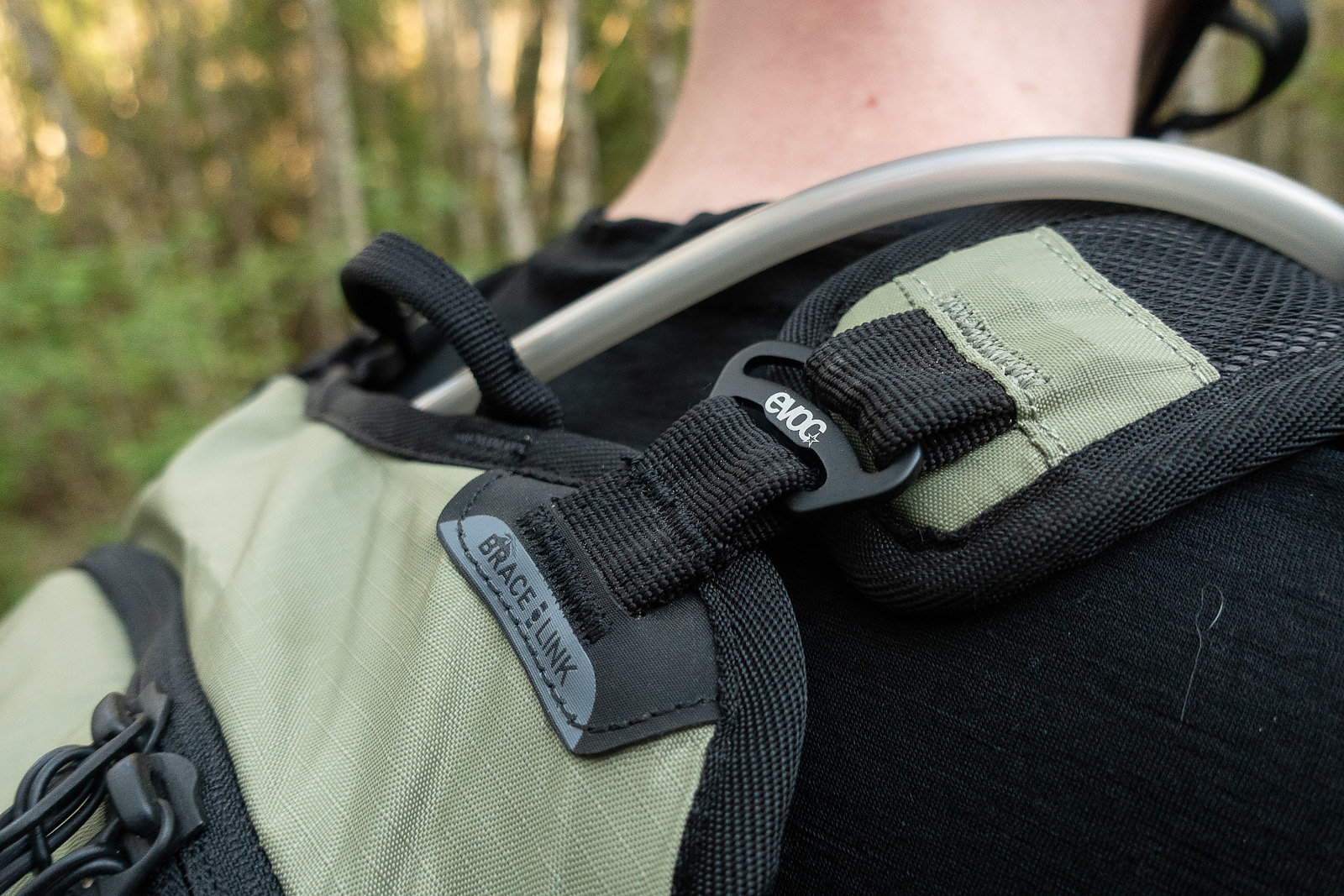 The Brace Link design allows the shoulder straps to slide and pivot, allowing a more tailored fit for various shoulder shapes (and can be used in conjunction with a neck brace). In addition, the minimally webbed but substantial waist belt really helped keep the base of the bag in place without feeling restrictive. It is immediately obvious that the buckles are top notch, and I can't help but like the integrated whistle on the fully adjustable sternum strap. My only gripe is the piped edge of the bag makes contact with my lower back, but as I get pedaling the feeling fades into the background.
Although EVOC is known for their backpacks that integrate spine protection, this bag does not. However, it does have their signature Air Flow Contact System and the designers take their cool seriously. These guys even gush over, "three dimensionally structured fabric with variable thread sizes," to describe the mesh they choose to make the shoulder straps so damn nice. Looking at this bag on someone's back, you would have no idea that it is hiding this level of tech.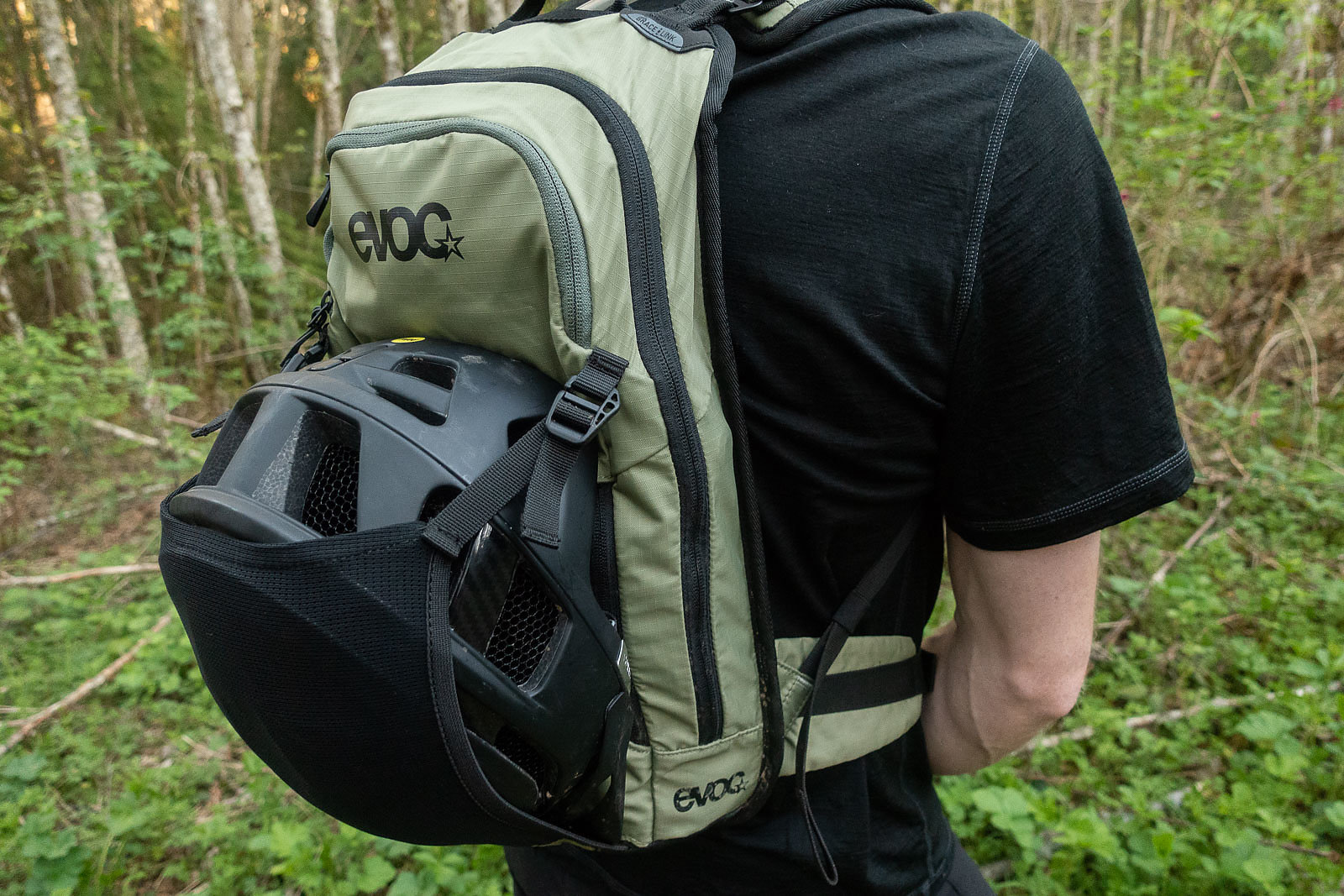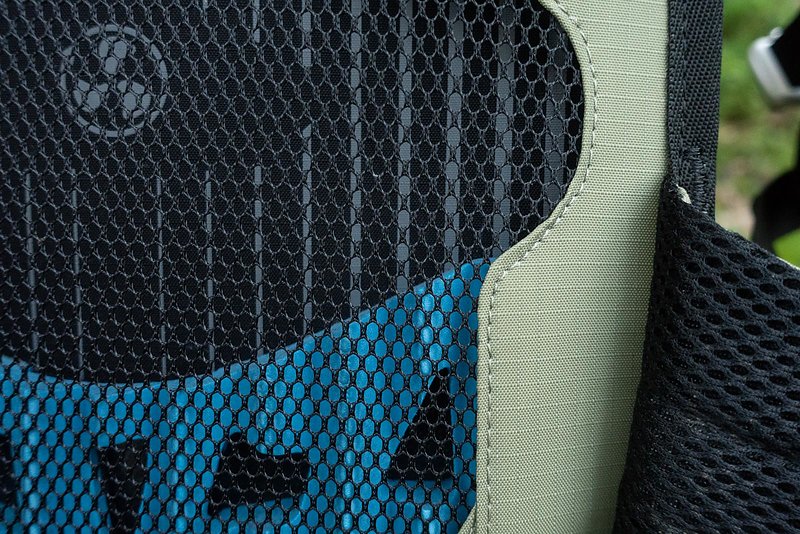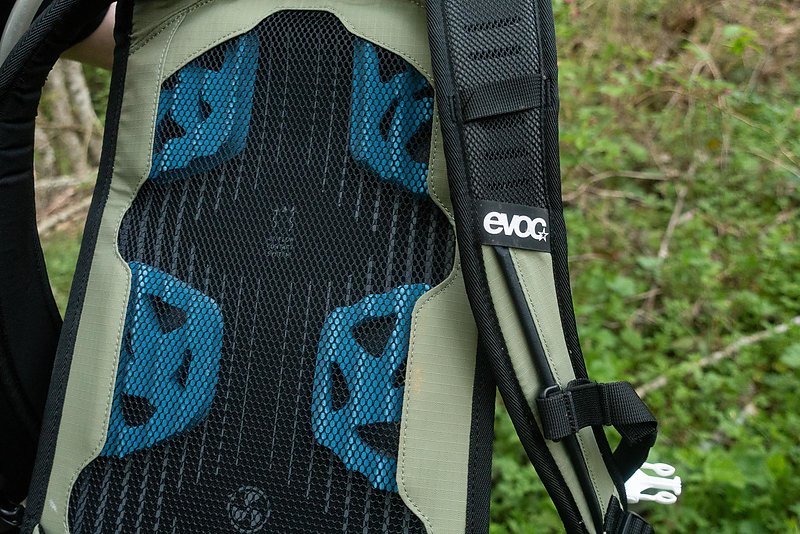 Clean lines and a low-pro look make this bag handsome enough to be worn with your Sunday's best—or mud up your backside, (maybe both) depending on the occasion. Sure, some of the brand's 'Team Edition' graphics get a little loud, but that's the point, and if you're not having at least a little fun on a bike, you're doing it wrong.
Every time I use this bag I admire its quality. The brand's refinement and attention to detail is evident in every aspect of this bag. Although the price is premium, you do get what you pay for with EVOC. I am confident this pack will follow me anywhere I want to go and withstand the test of time. So here's to the next adventure!
EVOC Stage 6L
MSRP: $140
See more at www.evocsports.com