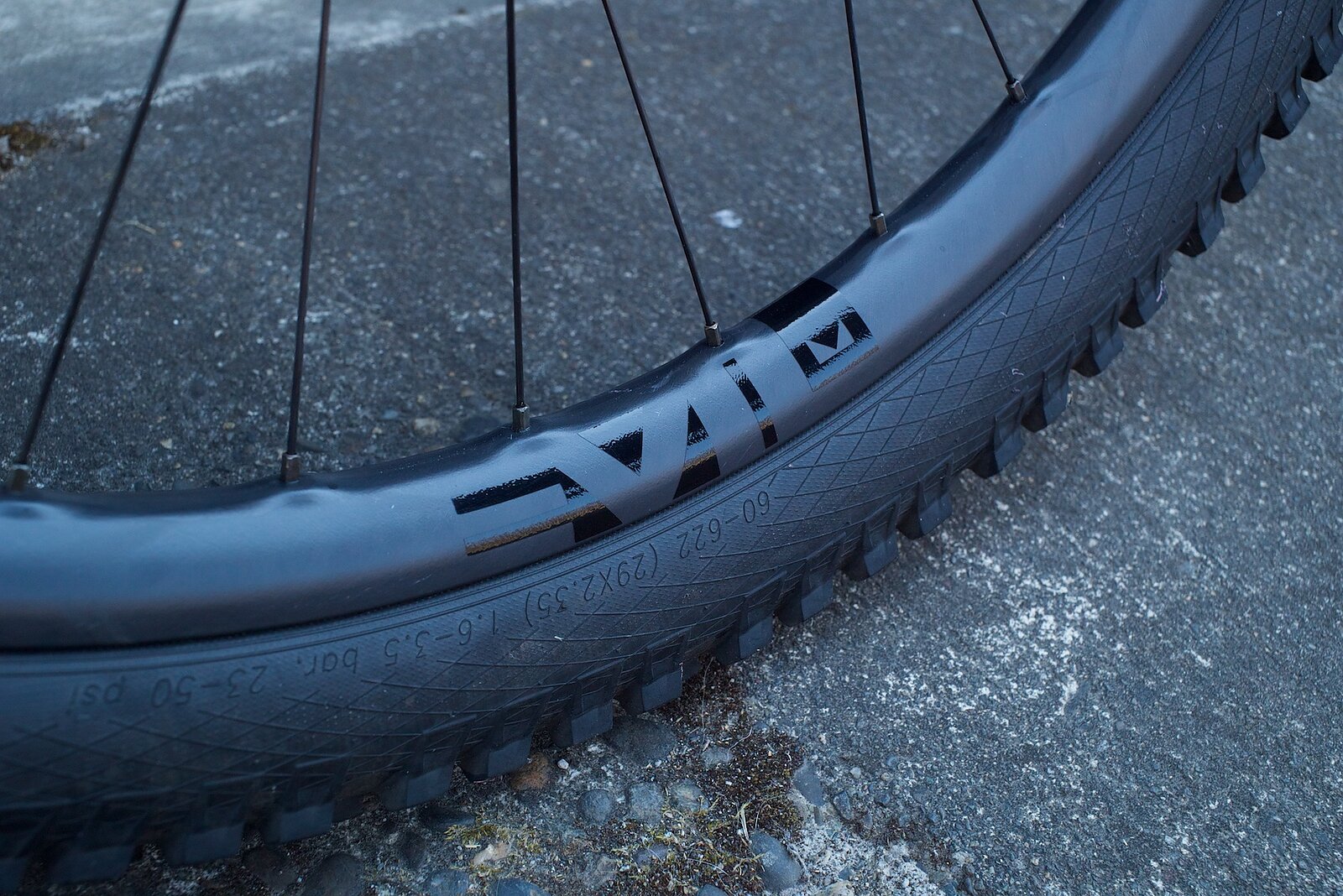 Evil Loopholes Wheelset Review
A wheelset is one of the most important build considerations for any bike.
Various factors including the quality of the hubs, strength of the rims and overall craftmanship required for lacing up and tensioning a set means that wheels are often to blame when you're left stranded on the trail. Though, despite being an integral component of a well-tuned bike, I still find it hard to get super excited about a new wheelset. So long as they're built to a strength threshold I can rely on, I'm stoked.
Despite my relative indifference to flashy wheels, Evil's new Loopholes wheelset caught my eye immediately when they were released this past summer. Evil claimed their new carbon technology would deliver an alloy wheelset-like ride quality while still maintaining the robustness of carbon.
The Loopholes feature a classic 32-hole rim construction with a three-cross spoke pattern on the rear and a two-cross up front. The rims are built with a new thermoplastic material Evil is calling FusionFiber and feature a 29-millimeter inner width. Rounding out the build are Industry Nine Hydra hubs. The Loopholes have a refined aesthetic and come embossed with Evil's bowtie logo—a nice touch that calls attention to the fact that these are high-end hoops with a one-of-a-kind carbon mold designed by the team at Evil.
Setting up the wheelset was a breeze. The tires popped right onto the bead and weren't too loose or too tight which, to me, indicates a high standard of manufacturing tolerance. I did have to be a bit more patient waiting for the wheels to seal after adding a few rounds of sealant over a few rides and I'm not sure if this comes down to the rim tape, tires or valve stems, but after a few rides they were stable and holding air.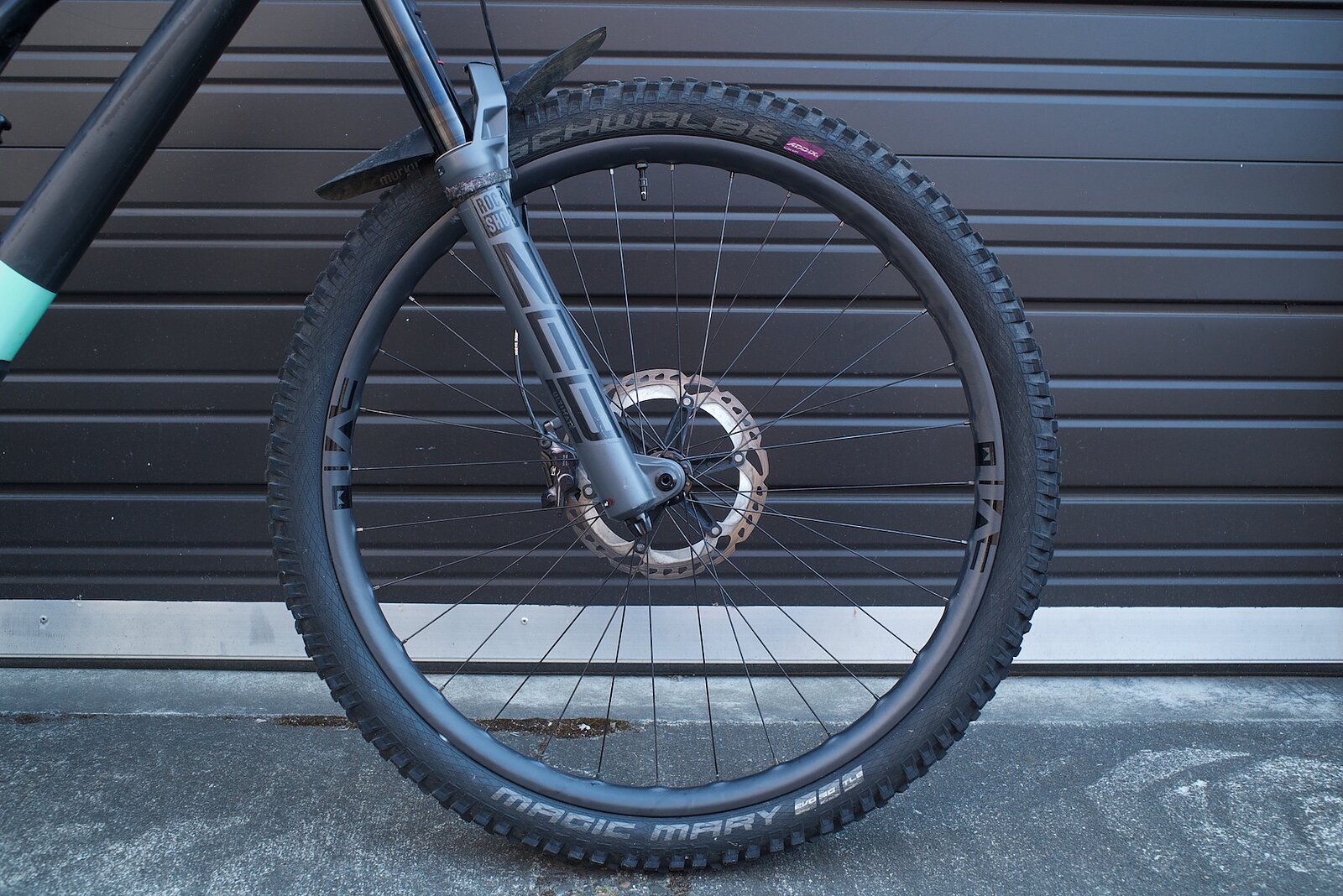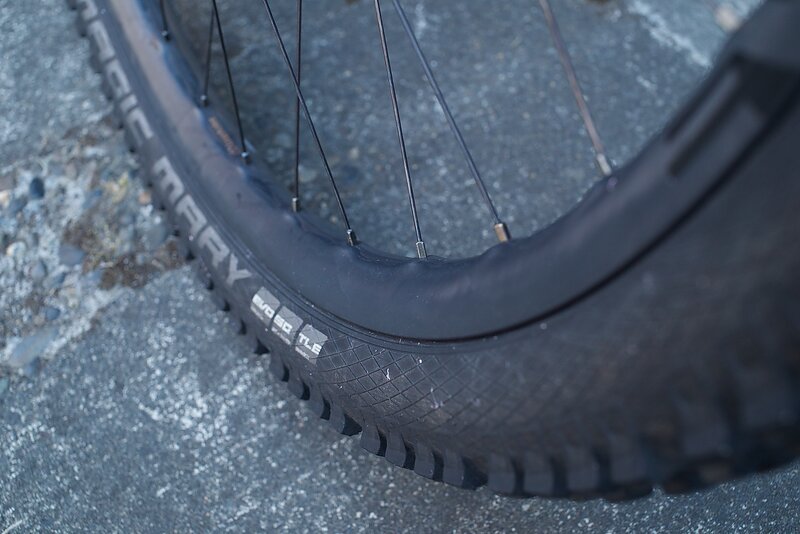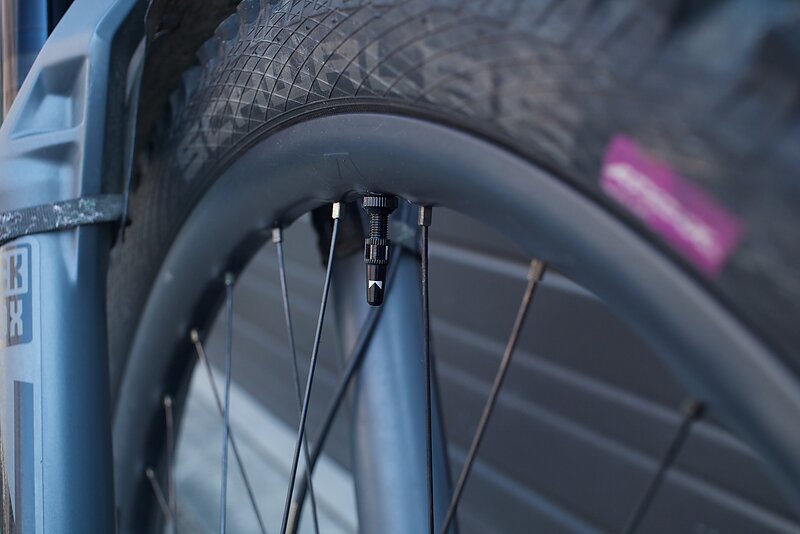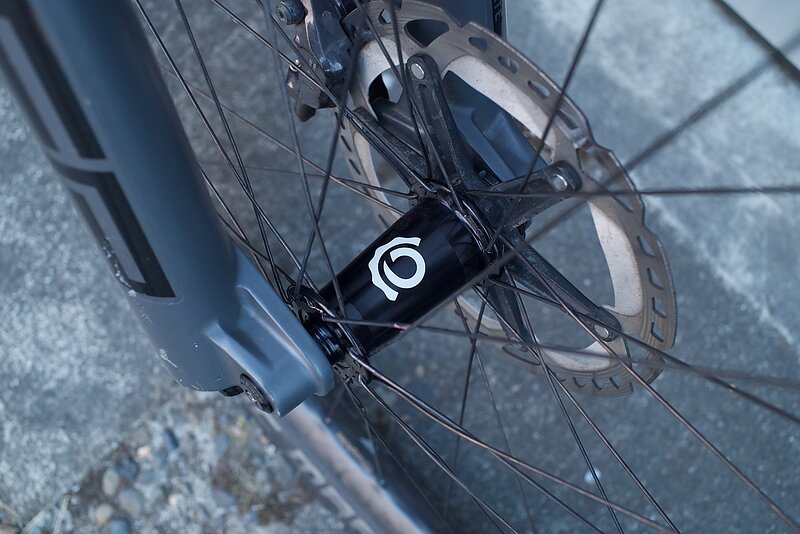 The real magic started on my first ride. I'm a heavy rider at 210 pounds and I generate a good bit of torque on steep climbs around town. It's not uncommon for me to break a low quality freehub body or to break spokes while climbing or descending. I'm happy to report that the Loopholes remained quiet and groan free.
Even on climbs traversing over roots and rocks I felt the deadened vibration quality of the new carbon technology. This phenomenon only magnified when I opened up the throttle on extended gnarly descents. I almost giggled the first time I rode a rocky and dry double-black trail in town. Wrist pain is usually one of my more limiting factors on long downhill trails, though, with the Loopholes, I found myself hanging on and bashing through trail for much longer stints of time than normal. Even with stout, low-volume, thick-sidewall tires I could get away with slapping through rocks and compressions without the dreaded wrist pain I've come to associate with many carbon wheelsets. I would put the Loopholes in a category of their own for vibration damping—they really are that good. And I wouldn't compare them to an alloy wheelset as they offer a ride quality I've yet to experience on any other set of mountain bike wheels.
The Loopholes eat up chunk but they also encouraged me to corner like a maniac. After a few rides, I realized they gave me a trustworthy sensation when leaned over in a turn that's hard to put into words. Confidence inspiring is perhaps the most accurate way to put it. The Loopholes encourage you to wind up hard and, when properly committed, provide a delicious snap out of the backside of corners. On turns with a long radius, the Loopholes provide just enough give to absorb mid-corner chunk—similar in feeling to how a good tire will hold a firm line. Beyond the newer carbon technology, the three-cross lacing pattern on the rear and two-cross on the front gives you strength where you need it and more compliance where you don't.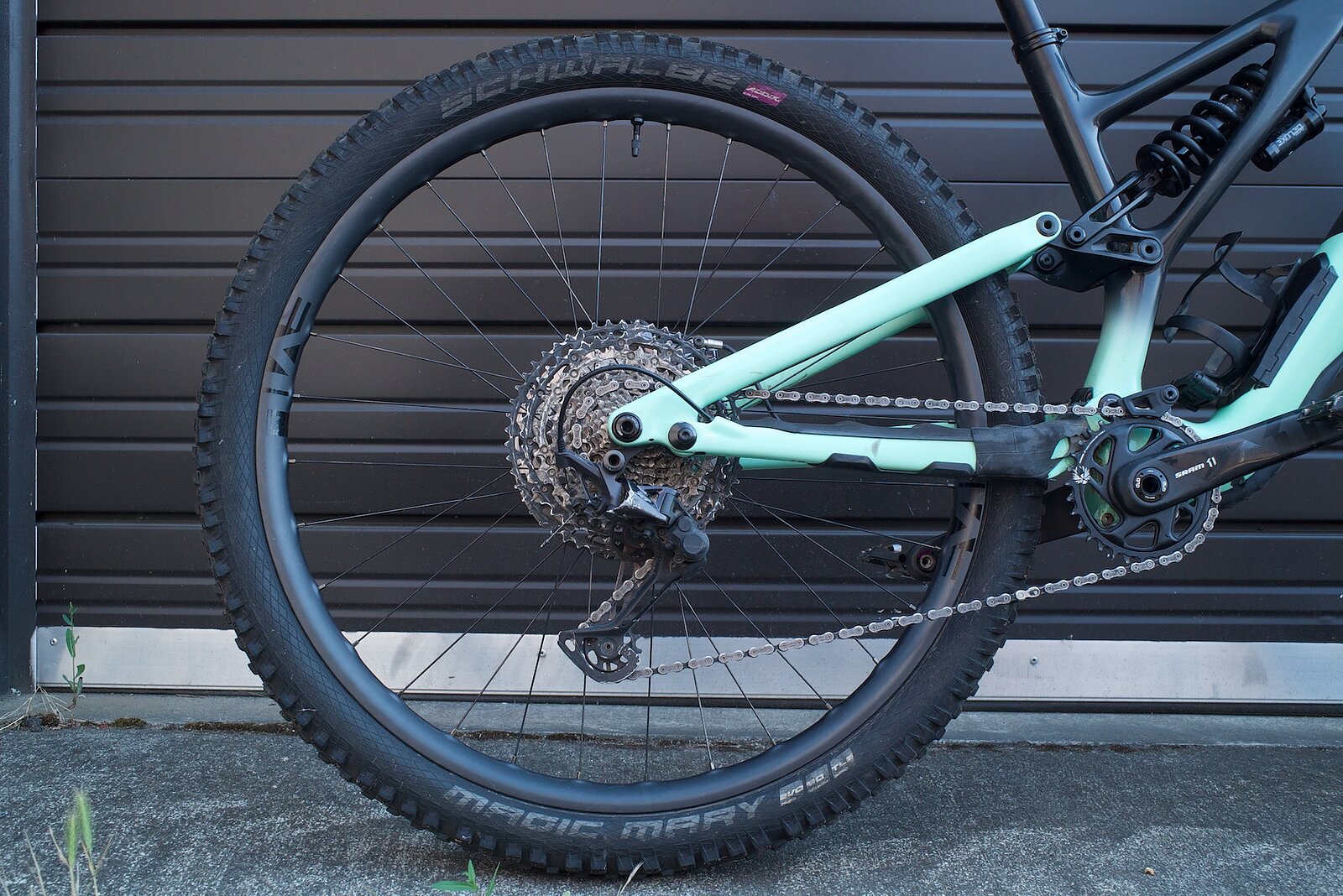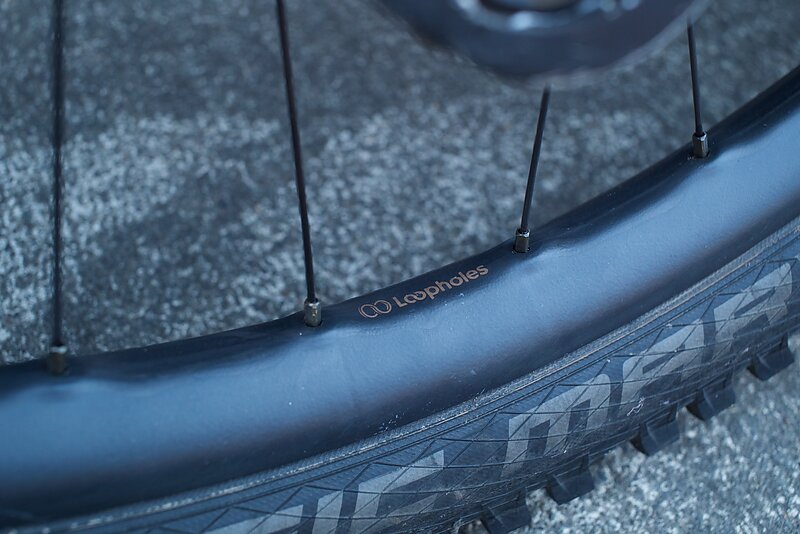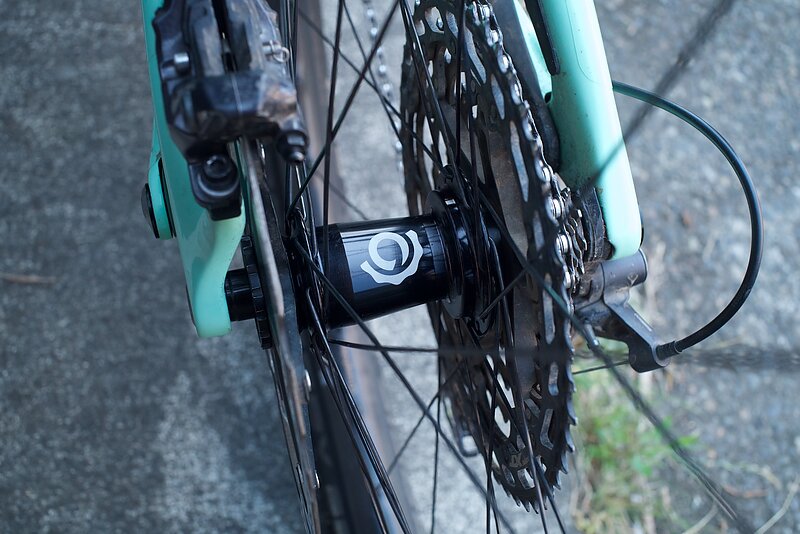 Unfortunately, my time on Evil's Loopholes wasn't all butterflies and rainbows as I did suffer two impact-related cracks while reviewing the wheelset: one in the rear rim and one in the front. Both cracks were a result of harsh impacts and were accompanied by the kind of sound that makes you wince. I should note too that both mishaps came from fairly reckless moments on trail—in one instance I blindly aired into a chute and landed directly on a sharp rock. I'm a heavy rider who rides hard and, during testing, I struggled to get a pair of thick-casing tires to ride the way I wanted which likely resulted in too little pressure for my weight. I've had much more luck with standard EVO casing tires and higher volume. Without knowing the true forces subjected to the rim it's hard to quantify how another wheelset would have performed but I have, in full transparency, cracked quite a few wheels from various brands through the years.
To see how Evil's carbon wheel technology would hold up once compromised, I subjected the cracked rear wheel to a full gas 1,800-foot descent. To my amazement the Loopholes validated my jackass experiment and held strong despite having a sizeable crack. Back in Bellingham, I returned the damaged goods to Evil and was pleasantly surprised by their quick two-day turnaround for a completely rebuilt and ready-to-go hoop covered under lifetime warranty.
After receiving a fresh wheel I encountered another snafu when my rear derailleur failed and tore through eight spokes. I immediately came to a grinding halt on the trail, though I wouldn't think of this as an indictment on the Loopholes, as any other wheel would have likely suffered the same demise. I took the wheel home and started to rebuild it using the extra supplied spokes and, to my surprise, found that the nipples broke off cleanly at the head and did no damage to the rim. The high-quality J-bend spokes took the abuse in stride and didn't break. Rebuilding the wheel was a treat—the quality brass nipples and included nipple washers give the impression that this wheelset was designed by someone who spends a lot of time in the shop. Clearly, the Loopholes cut no corners in their construction and development. The wheel is now true again and feels as strong as ever.
Beyond their high-end construction, there's one main reason you'll see me riding Loopholes for the foreseeable future: the performance enhancing quality of Evil's new carbon technology. I'm now able to hang on longer and ride harder than ever before and I can slap into tight corners with more confidence than ever. Evil's lifetime warranty and American manufacturing offer further reason to take a serious look at the Loopholes if you're thinking about buying a new set of carbon hoops. For me, riding these wheels was like getting a firsthand glimpse of how cutting-edge materials are going to enhance the future of mountain biking. More stoke and less pain—I'm here for it.
Evil Bikes Looopholes Wheelset - $2,200