Evil Insurgent MX 29 Bike Review
It's been a while since the Freehub team received a 27.5-inch bike for review. The past few years saw 29-inch bikes move into the spotlight with promises of better stability over chunky terrain, increased traction and an overall faster feel.
Evolution continues though, and a new wave of mixed-wheel mountain bikes have come to market to supposedly offer the best of both worlds—snappy fun out back and sheer plow-ability up front married together in one machine that begs to be pushed hard over tough-to-manage terrain.
Like other brands, Evil recently joined the mountain bike industry mixed-wheel soirée by taking a tried-and-true 27.5-inch model from their lineup—in this case the Insurgent—and reconfiguring it to accommodate a larger front wheel. Unlike most other brands, Evil made the call to roll out two options for consumers with their new Insurgent: a dedicated 27.5-inch version for the die-hard small wheel fans, and a mixed-wheel monster version that boasts 168-millimeters of travel paired with a 170-millimeter fork. Intrigued, I opted to test the latter build which Evil has dubbed the Insurgent MX.
It's clear from Evil's advertising that the Insurgent MX is aimed squarely at riders who like to frequent hellishly steep trails as part of their regular riding routine. Here in the northwest corner of the United States, such terrain is usually accessed from behind gated forest roads meaning, of course, that a long and painful climb is required before digging into the main entrée. Immediately, I felt that the Insurgent platform was especially well-suited for this kind of situation. It's a light-feeling package that doesn't leave much to complain about on even the hardest climbs. While suffering away I found myself staring down at the bike's RockShox Super Deluxe coil shock as I tried to comprehend how the Insurgent MX could possibly remain so composed and zippy on the climbs. This is one of the rare long-travel bikes that feels just about the same climbing with your butt in the saddle as it does during extended standing efforts—the anti-squat really is that good. With its slack 64.2-degree head angle (in the steeper of two possible configurations) and short 430-millimeter chain stays, it's not the ideal bike for eking up 20 percent climbs but it scoots around uphill corners like a bike with half of its travel.
Geometry & Specs:
Wheel Size: 29" / 27.5"
Rear Travel: 168mm
Fork: 170mm
Wheelbase: 1262mm
Chainstay: 432mm
Reach: 473mm
Head Tube Angle: 63.5°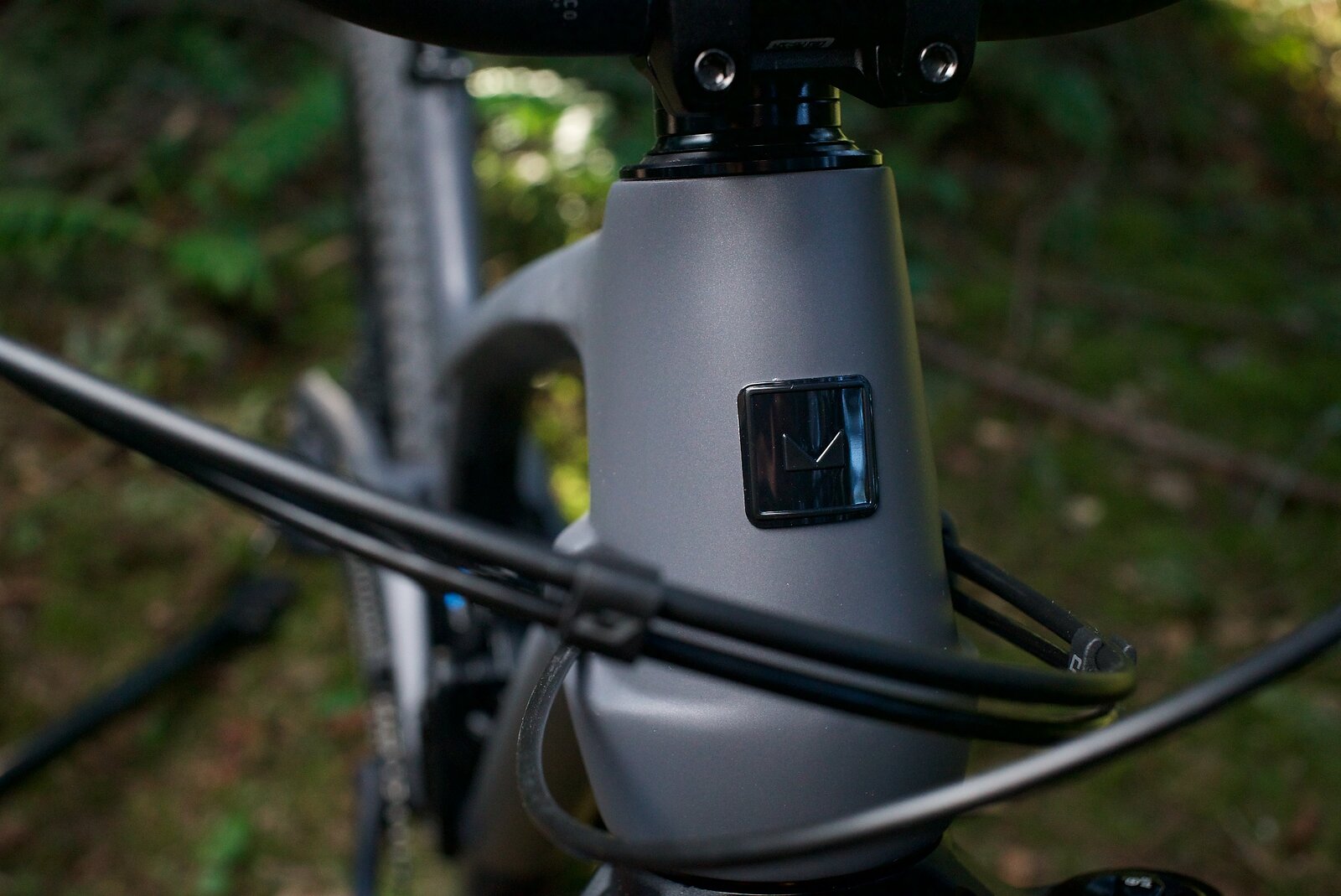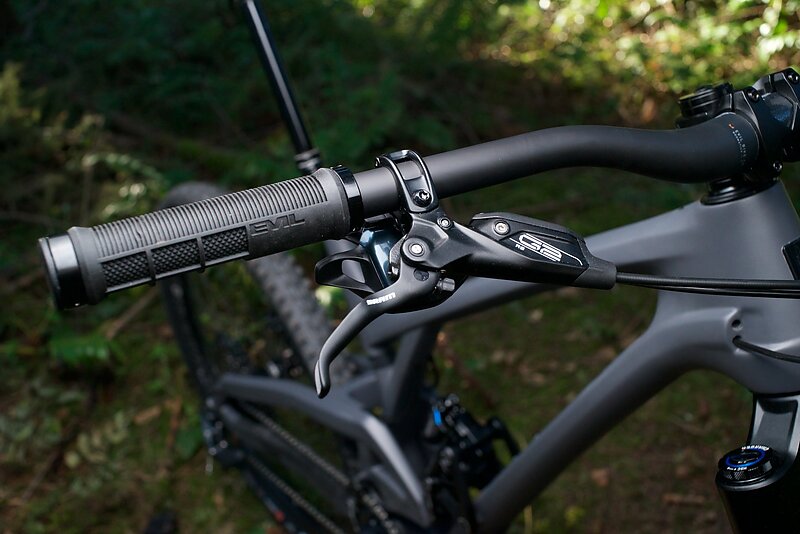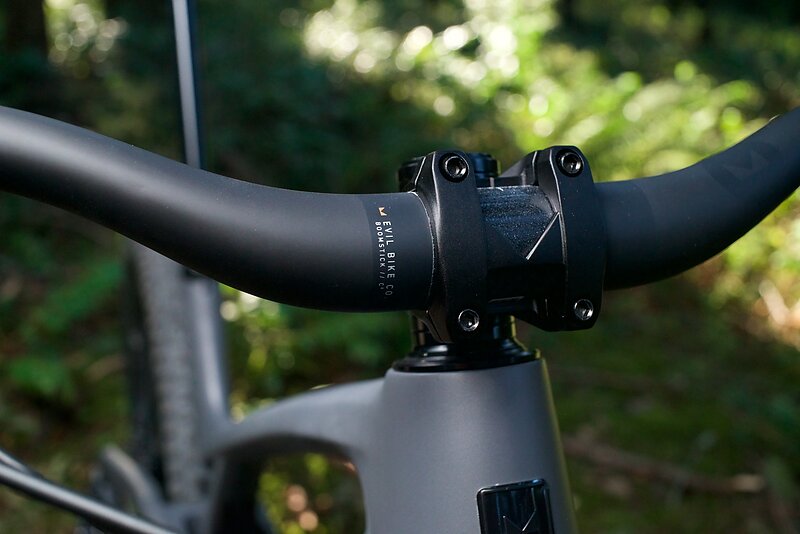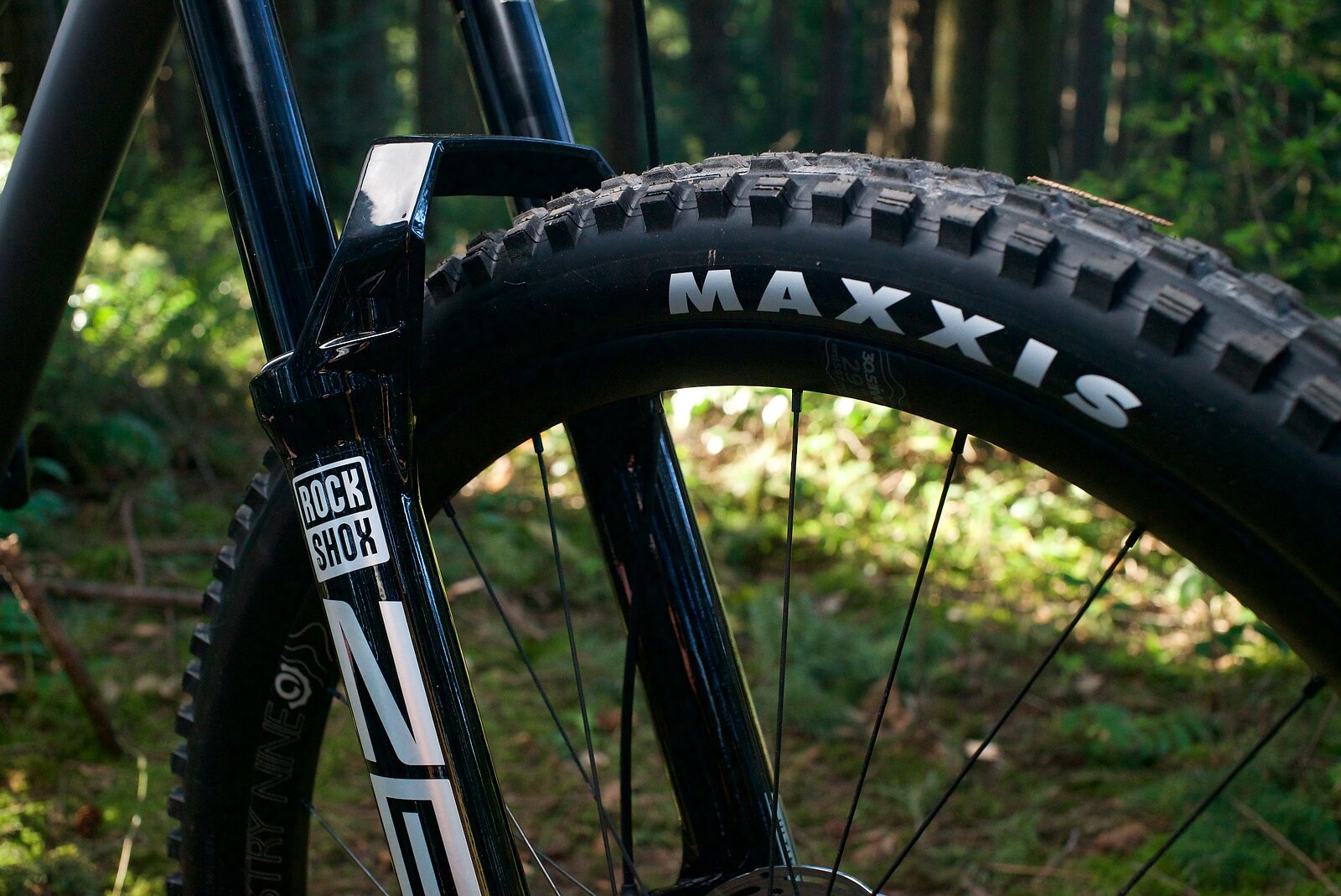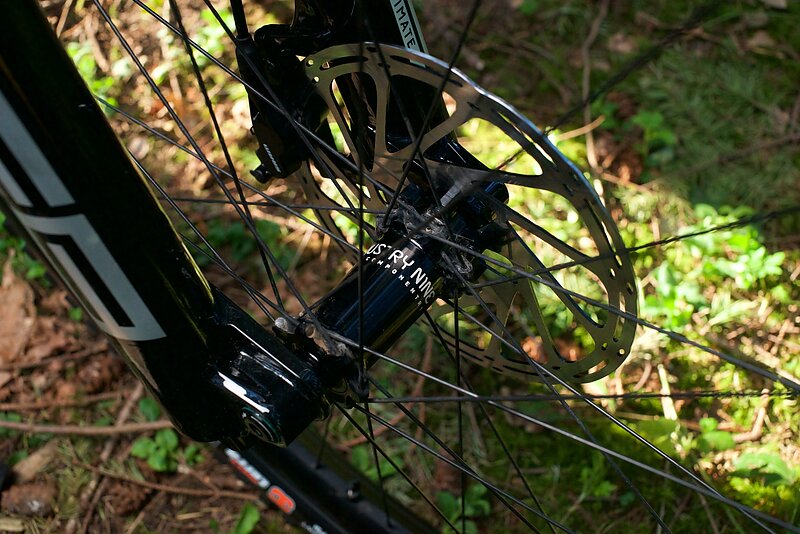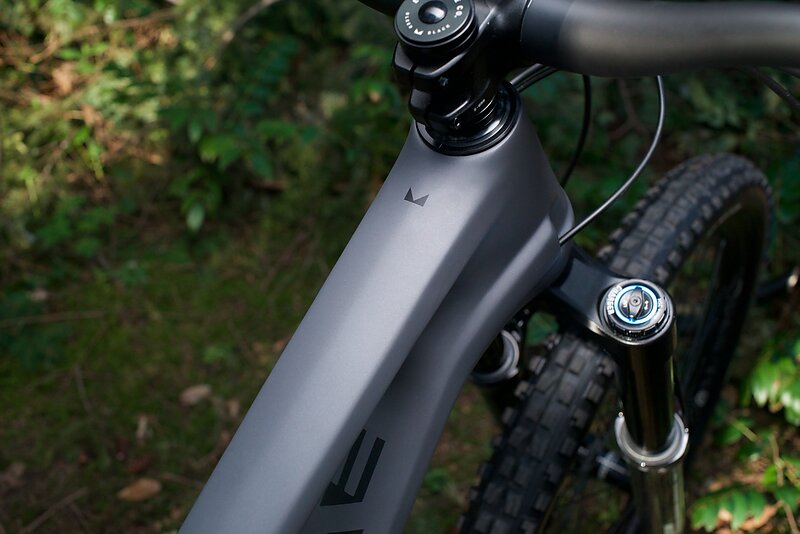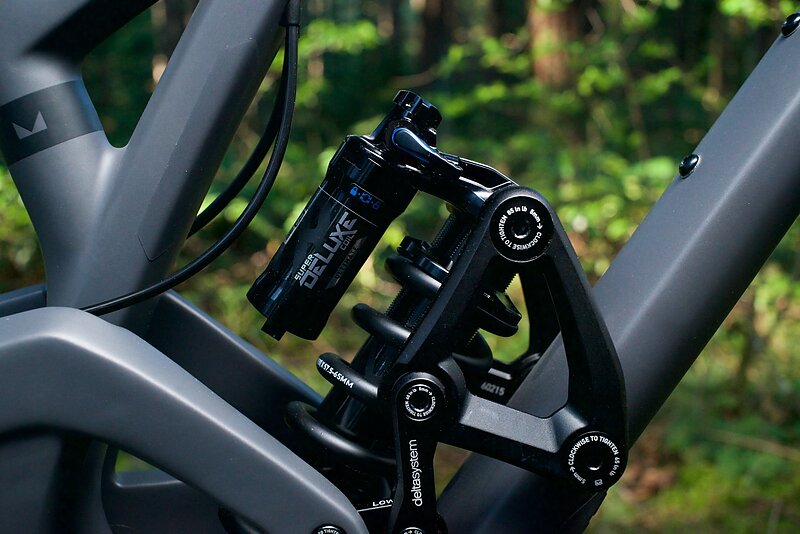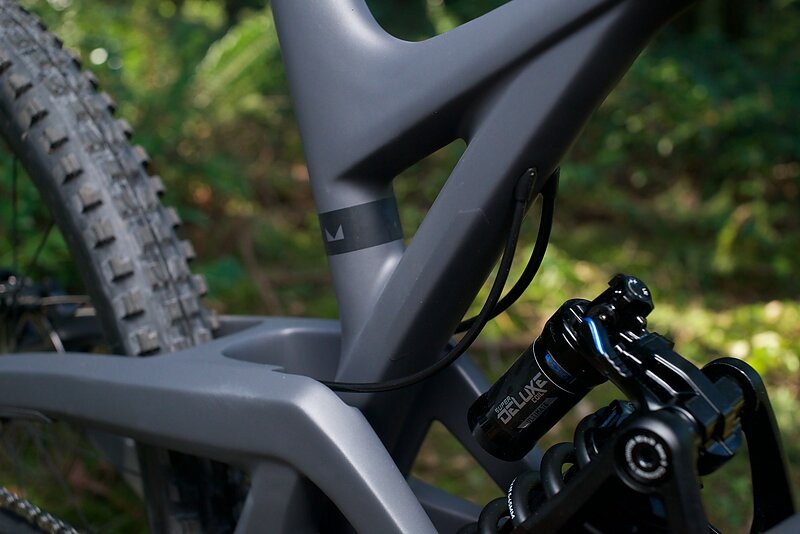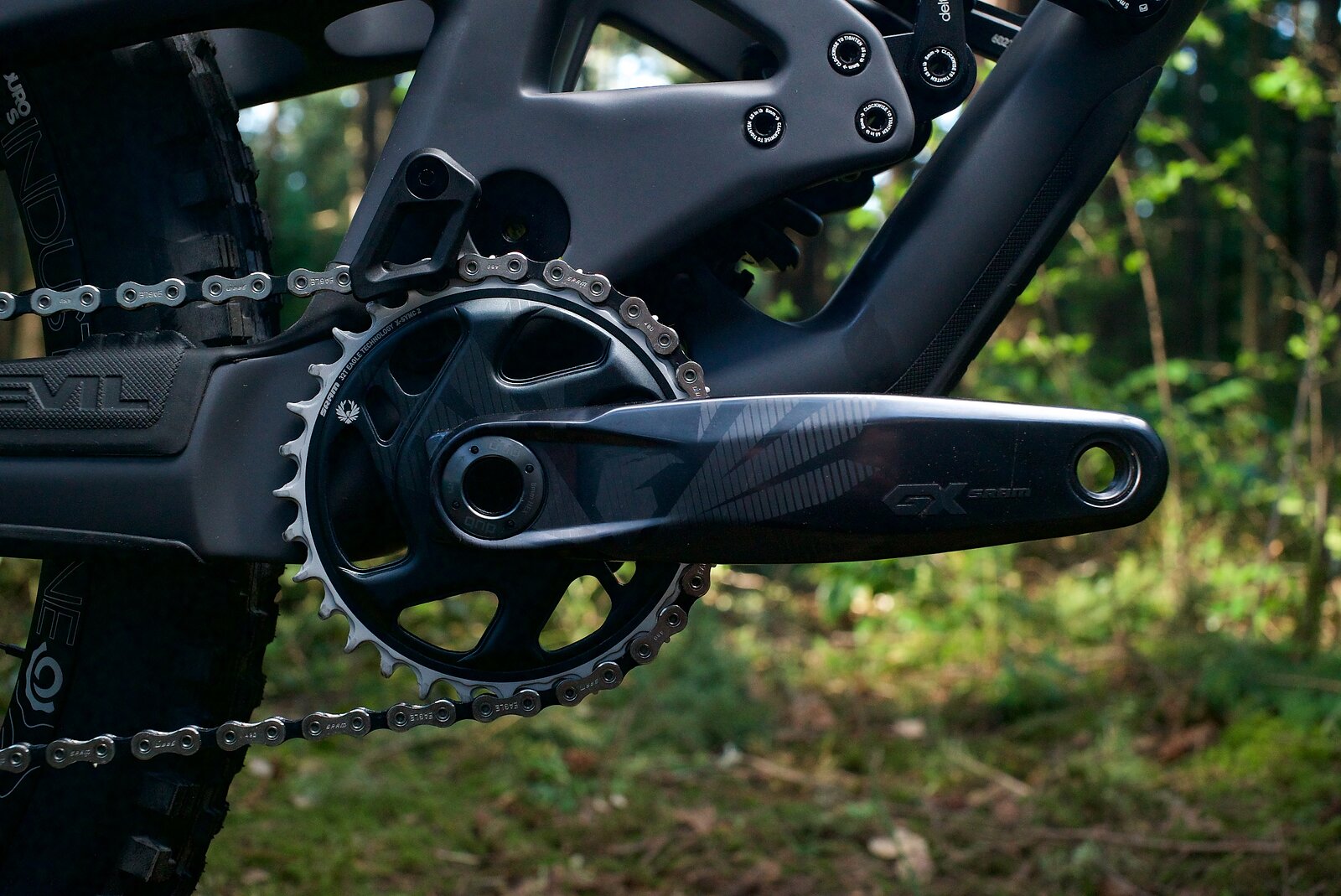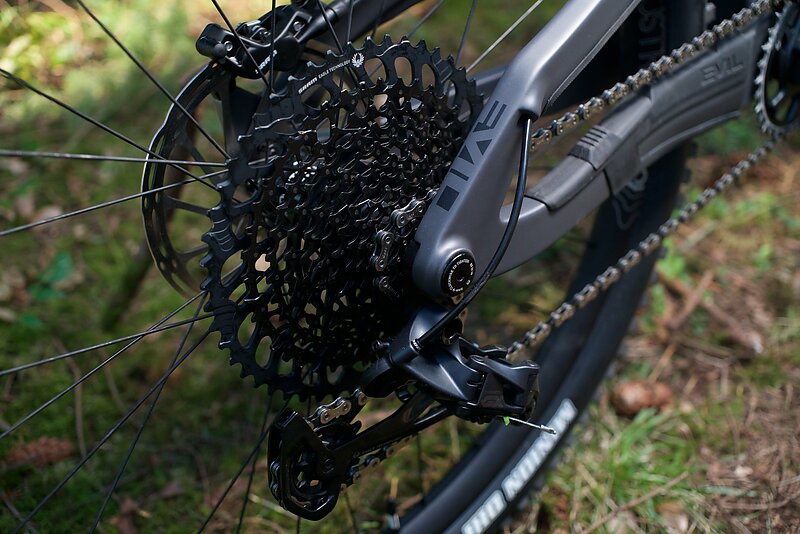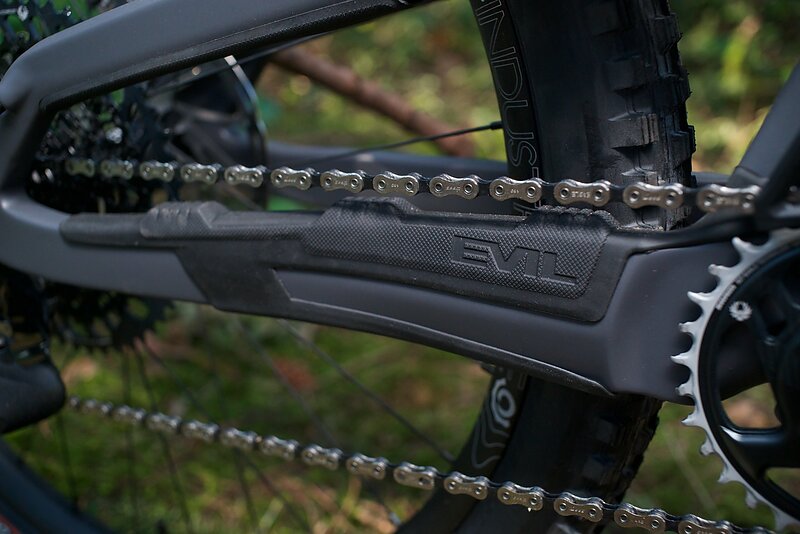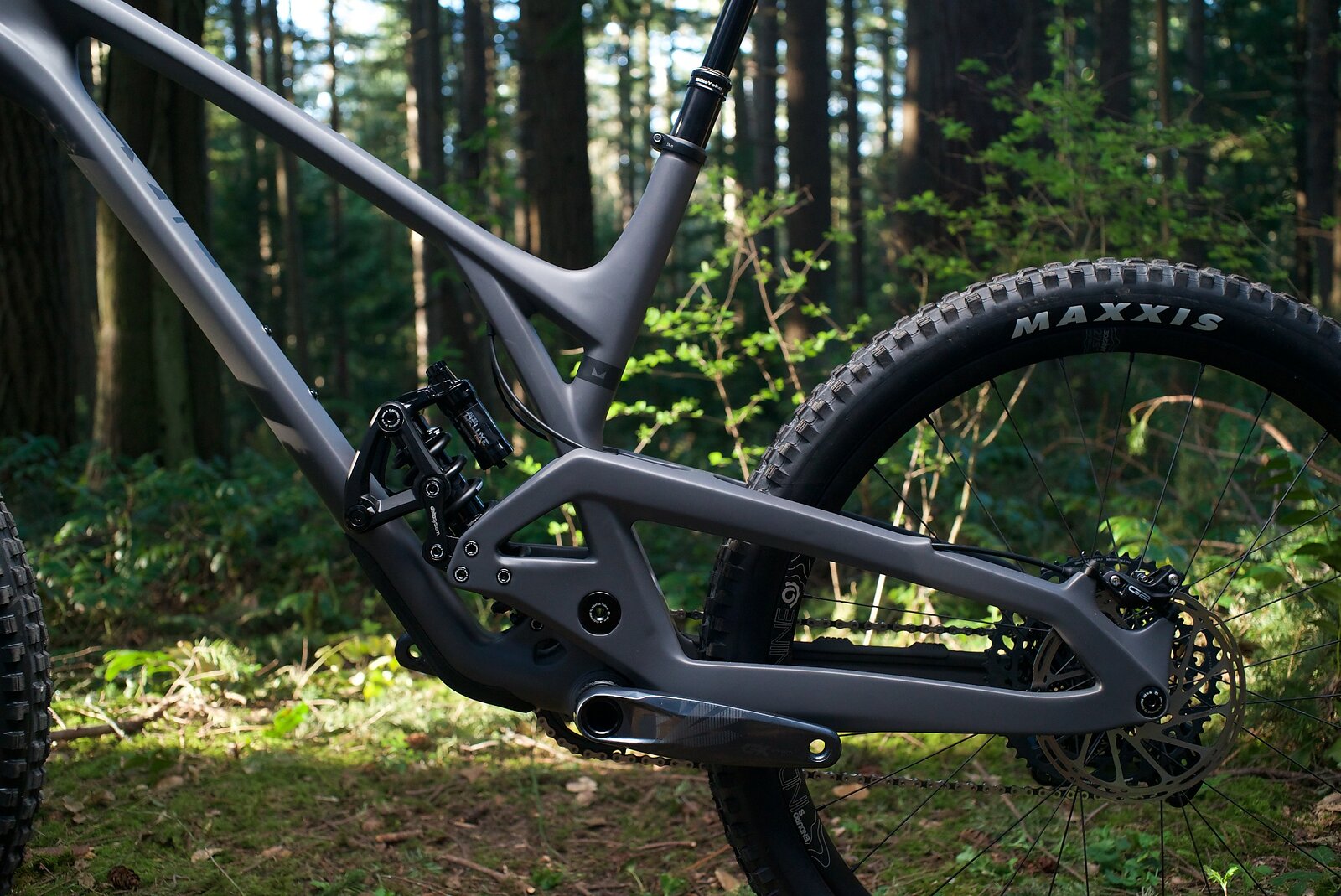 Climbing feel is important, though nobody is realistically going to buy an Insurgent MX for the purpose of setting uphill records. The party really starts when speed increases and the trail gets wild. The Insurgent MX is a bike that immediately clicked for me. Literally, within the first few minutes of descending, I could feel my inhibitions begin to lower. Evil's signature DELTA single-pivot suspension performed admirably with its coil shock, allowing the bike to swallow deep holes and mute trail chatter. It occurred to me at one point on a ride that the Insurgent is the ultimate smooth-operating hover bike. Even after miles of descending my wrists always remained fresh and ready for more. The real magic, however, is that such a soft bike also retains the ability to change direction like a house fly. On numerous occasions my jaw dropped at how, it seemed, I would already be exiting a corner aboard the Insurgent MX just as I thought I had only started leaning.
The smaller rear wheel also proved special in how it allowed the MX to handle slow-speed steep tech. It's a sensation you must experience to truly understand and the only way I can think to describe it is feeling more "sunk" into the mountain. Changing direction on steep slopes felt a bit more natural than the 29-inch bikes I'm normally accustomed to riding—a phenomenon that magnified as a trail got steeper. The one department I found the 27.5-inch rear wheel lacking in was braking traction which felt a tad more compromised when compared to big-wheel rigs.
Our Freehub team received the SRAM GX I9 Hydra MX build of the Insurgent which proved very capable while staying surprisingly light. After being spoiled with top-end builds I was excited to see that a bike spec'd with alloy cranks and a RockShox Zeb Ultimate fork, sporting beefy 38-millimeter stanchions, could remain light enough for big excursions and long pedals. The no-frills RockShox Super Deluxe coil shock was my favorite part of the build with its refined rebound damping that led to an active and engaging ride quality. I was disappointed to see the SRAM G2 RS brakes come stock on the Insurgent MX, but despite my reservations I did find them capable enough to handle my abuse. As a larger rider I would likely upgrade to four-piston Shimano or Code RSC brakes to unlock the full potential of the Insurgent. Ultimately, though, this build was pieced together by a company that knows their stuff.
Overall, the Insurgent MX really struck a chord with me. I loved the intuitive feel it provided on some of my gnarliest local trails. I tried several features for the first time on this bike—it truly is a weapon for tackling those elusive moves that haunt your dreams and have always felt just a hair out of reach. If you're serious about progressing your skills aboard a cushy and confidence-inspiring trail bike that corners on a dime, then it's hard to imagine a better bike than the Insurgent MX.
Evil Insurgent MX - GX I9 Hydra - $5,999