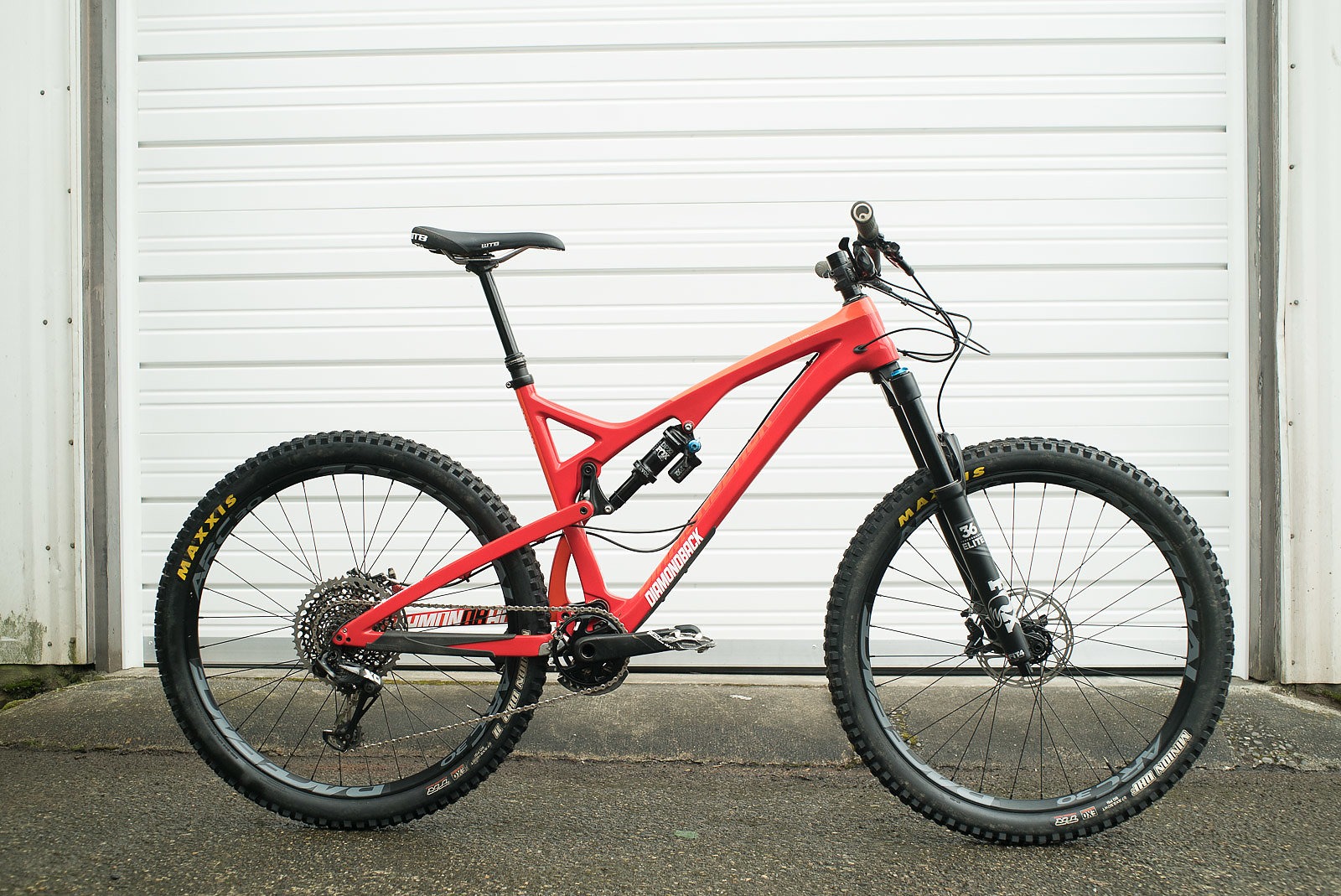 Diamondback Release 5C Bike Review
In the last five years bike standards have jumped up substantially—to the point it's hard to buy a bad bike.
We should consider ourselves lucky that the bike industry is full of passionate companies all creating designs that have their own flavor. Now days, it is often less a question of "Is this bike good?" but rather, "Is this bike good for me?" Nearly every combination of wheel size, travel and suspension platform is available, so it's simply a matter of determining how each one of these factors matches with personal preference and riding style.
Originally released in 2016, Diamondback's Release is perhaps best classified as a decently slack, mid-travel bike designed for all-around ripping. With the 2018 model, Diamondback has now taken the Release to the next level: carbon. They've stuck with the bike's signature Level Link suspension—a game-changer from their previous platforms—and a nearly identical geometry. Every notable and lovable factor of the original Release still stands, the bike is now just lighter and noticeably more stiff.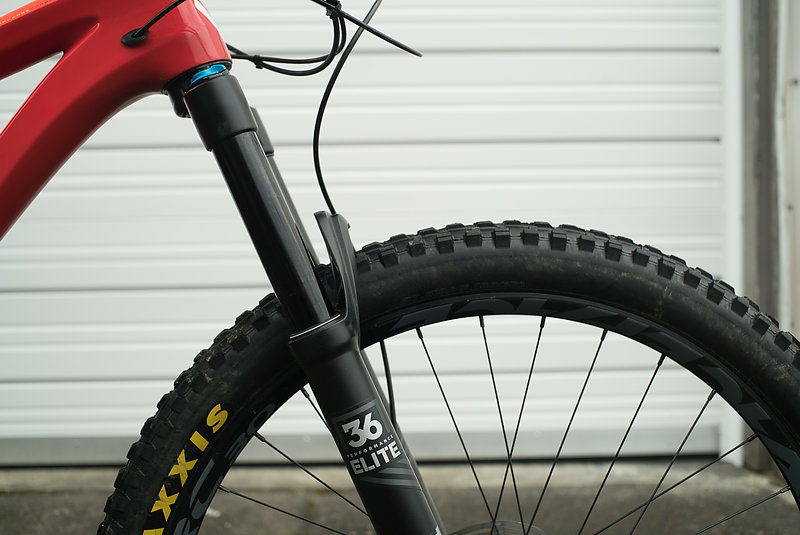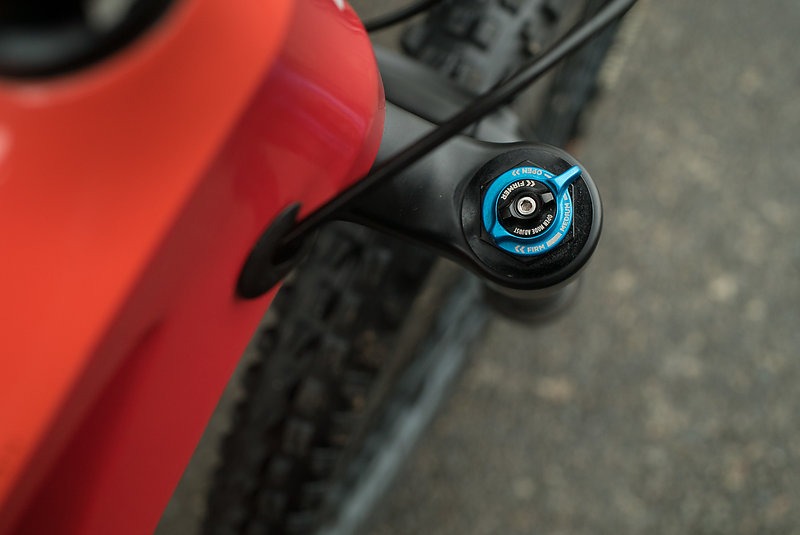 The Ride
The defining features of the Release's geometry are its short chain stays—425mm—and elongated top tube—635mm (for size large). This combination gives the bike a very playful and responsive feel, while also allowing it to feel solid underneath you. Combine these elements with its 150mm fork and 130mm of rear travel and you get a bike that's extra snappy in the rear, but has the substance to take on bigger sends.
While riding it I found myself continually doing extra jump-line laps, nearly always to the point that daylight started to fade. With the Release, I felt most comfortable favoring style over speed and this approach in itself changed how I would look at the trail. Riding became less about the fastest or most direct line, and more about the one that could provide the most fun and opportunity for creativity.
The Level Link platform that Diamondback employs in the rear end was new to me after years of riding Horst Link bikes. It felt supportive, although bordering on stiff even with the recommended 30% sag. It kind of reminded me of a hard tail that would take all of the jarring hits out of the trail, but still felt stiff and maneuverable.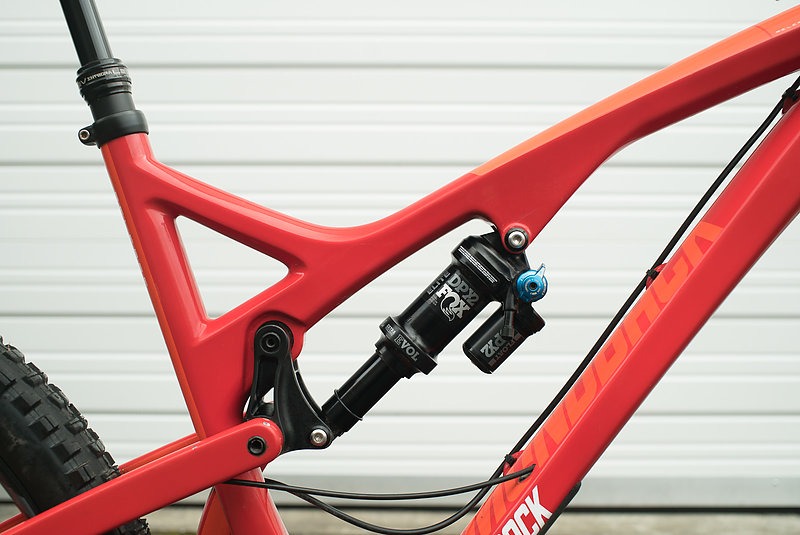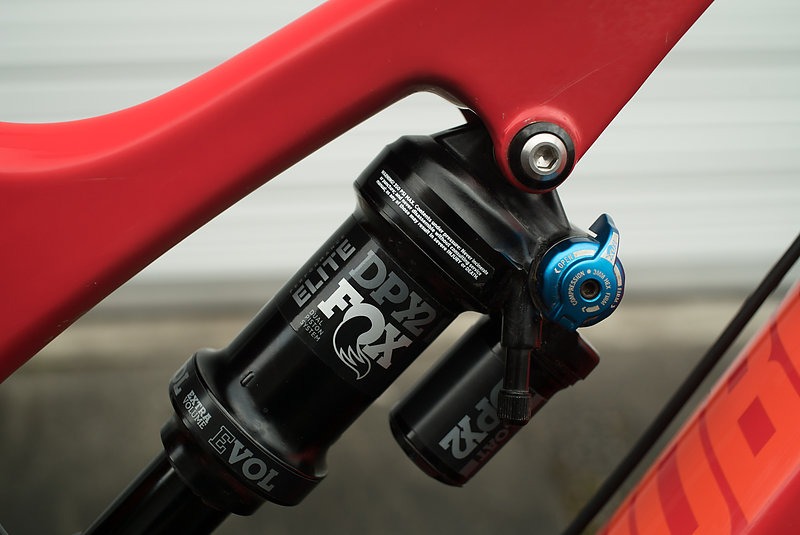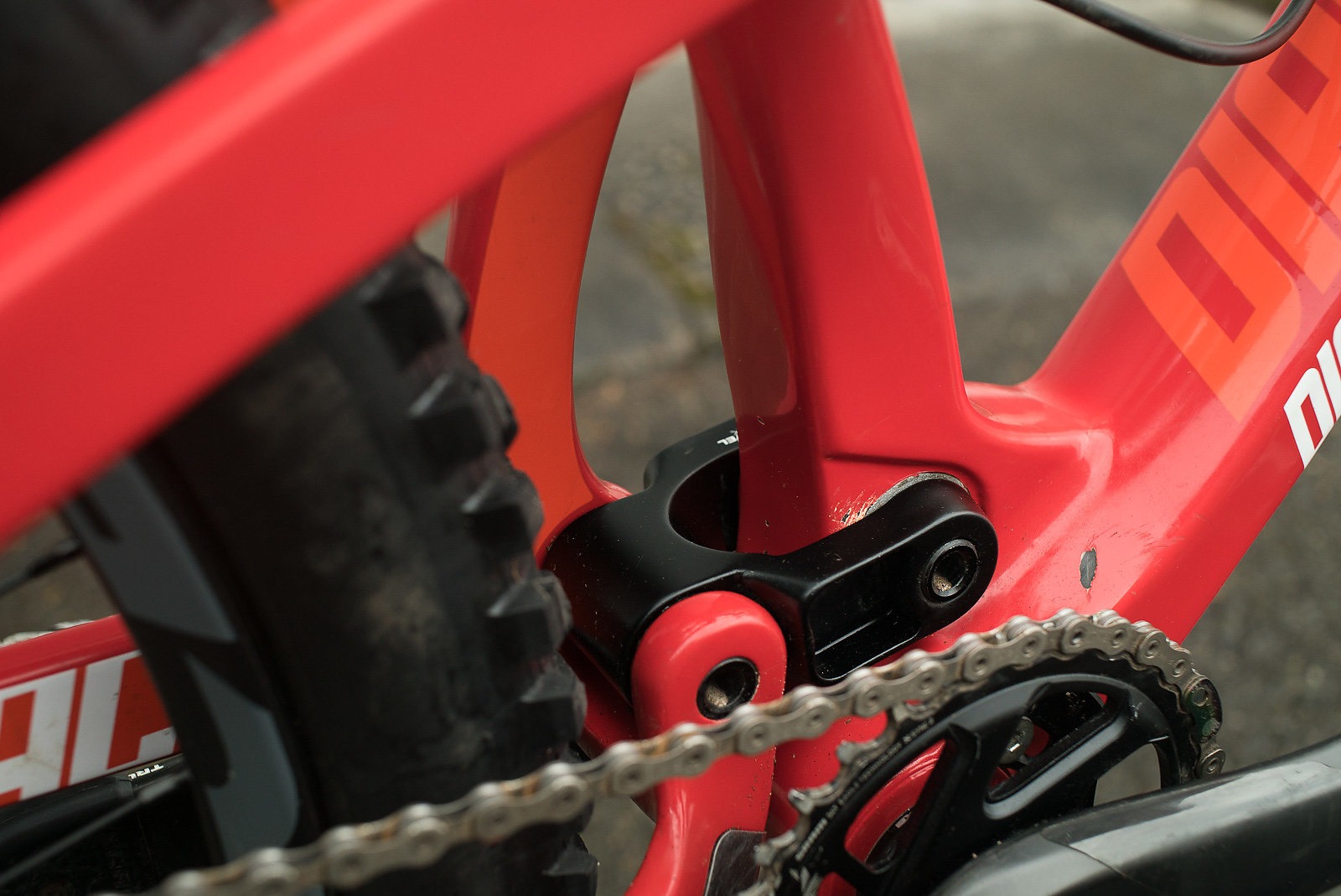 At high speeds this bike definitely holds its own, but the few times I felt like I was pushing the Release's limits were on rugged, straight-line downhills. It doesn't really have what I like to call "plowing power," and it was in this situation the bike felt a little wobbly and extra touchy.
One of the things that I appreciate most about the Release is that it's easy to tell that you're controlling the bike, not the other way around. This was far from a bike that felt glued to the ground, which gave it a great personality on trails that had features and alternative lines in abundance.
Riders who are thrown off by the feel of "floppy" bikes will surely embrace the Level Link rear end. An hour into the ride, I imagined myself doing some Danny MacAskill-style trials moves on the Release. Some worked, others didn't.
Climbing with this bike feels like a supernatural phenomenon. You can see the suspension working, but rarely feel it. The efficiency at which the Release pedals is astounding, and there were several instances I went to unlock my shock after a ride to find it was already fully open. Whoops. The Release really stood out on technical climbs. The same factors that make this bike so playful make it very precise and powerful while going up. I was slightly worried the short chain stays would make the front end want to lift up on the steeps, but this was never the case.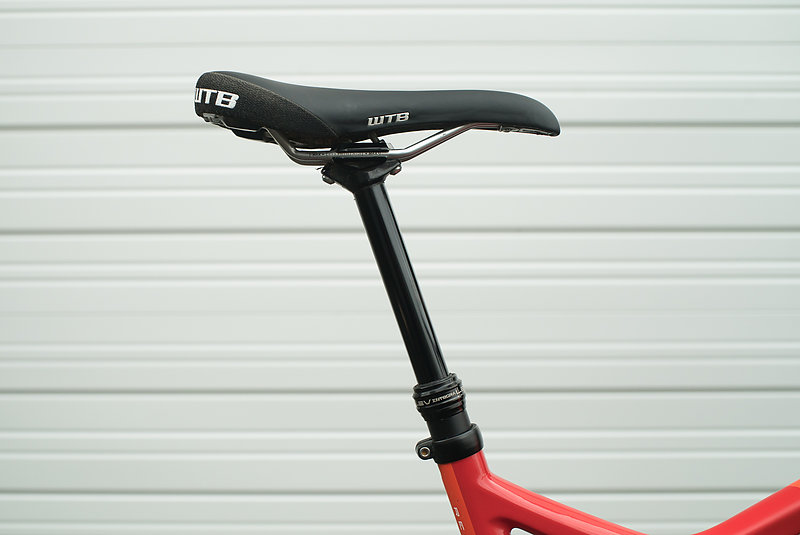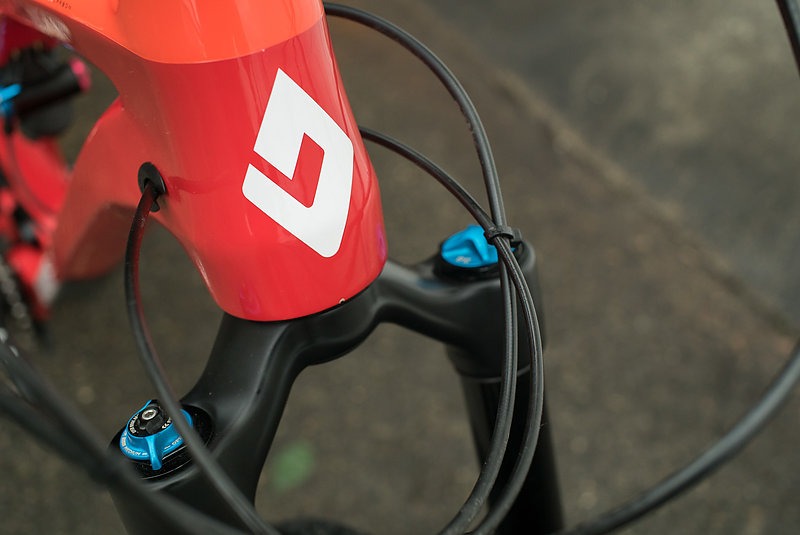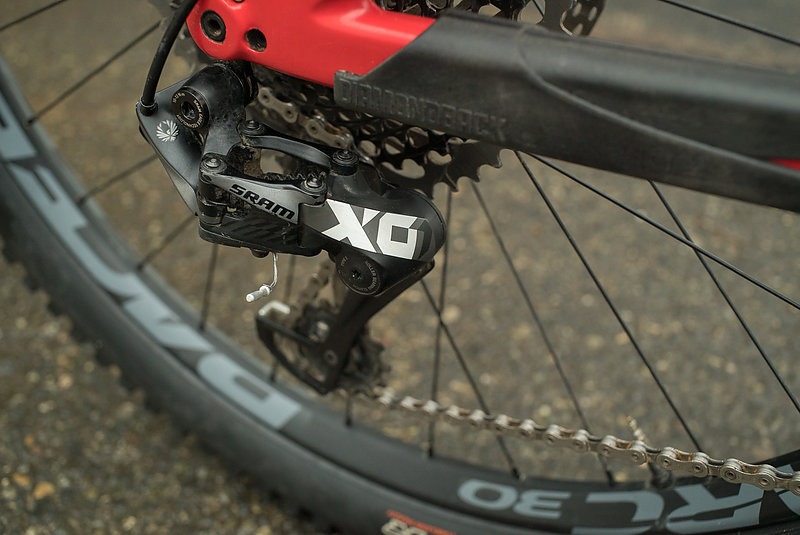 The Specs
The component spec on the Release 5C is in-line with what I'd expect on any high-end carbon bike that's sold at a reasonable price. The Eagle 12-speed drivetrain is no doubt way of the future—with its 500% range and no-fuss precision—and the XO version was flawless as far as I could tell. I'm very familiar with SRAM's Guide RS brakes, and over the years have come to fully trust their stopping power, although your forearms might start to burn on seriously steep descents.
The suspension was the highlight of the build for me. The Fox 36 up front really takes this bike to the next level. It's consistent and capable, exactly what you want when you're pushing your limits. In the rear, the Float DPX2 dampers complemented how the bike rides by being
supportive in the mid-stroke and keeping up with the high-frequency impacts of roots and rocks. I did find the stock KS Lev dropper post was fussy and slow, and despite having a ergo-style lever was a pain to raise and lower (the downfall of being mechanically activated.)
RaceFace's ARC30 wheels proved to be fast-rolling and predictable in the corners. There's no worse feeling than being caught off-guard by some rogue flex, but that was never the case. The fact that Diamondback chose to stock the Release with a Minion DHF and DHR says a lot about what they are trying to achieve with this bike. DH tires on a trail bikes show that Diamondback believes this is an all-mountain, all riding-style destroyer. And while I have my preferences on what I enjoy riding most with this bike, I can't argue.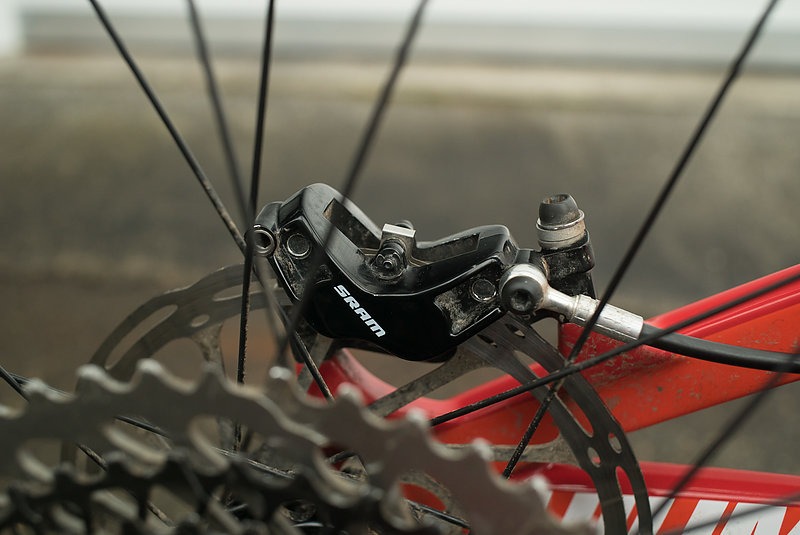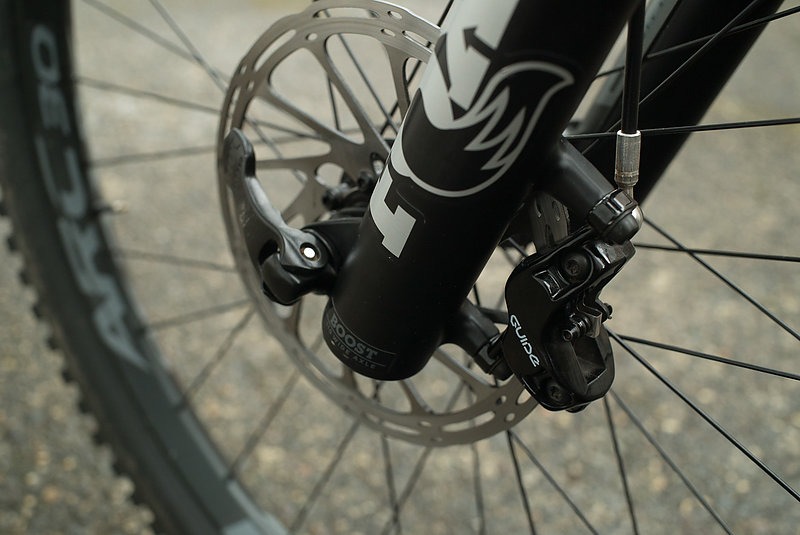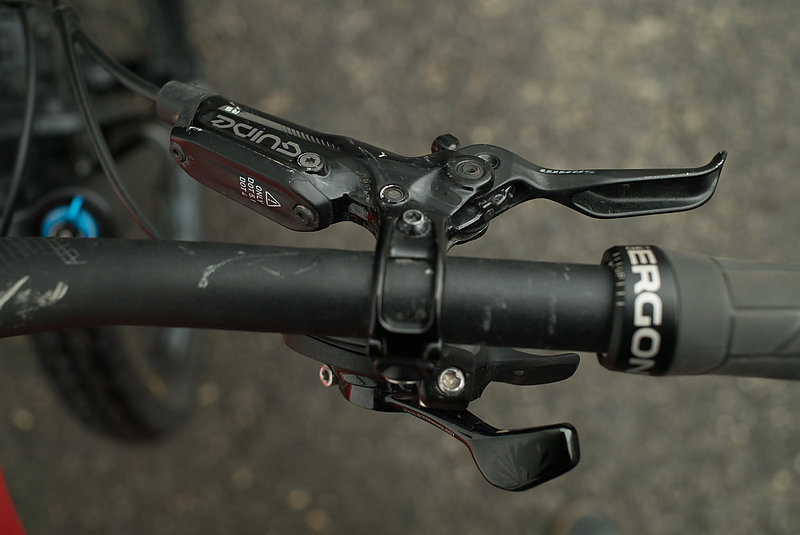 Final Thoughts
Bottom line, the Release is a damn fun bike. And if blazing new lines through the woods, hopping over logs and nose-bonking rocks is your kind of style, this bike will be a fine complement to that.
With its stout carbon construction, unique ride characteristics and solid components this bike is suited best to whoever wants to make the most of their trails. The Release is a bike that is just as reactive and energetic as its rider.
Diamondback Release 5C
MSRP: $4,399.99
See more at www.diamondback.com