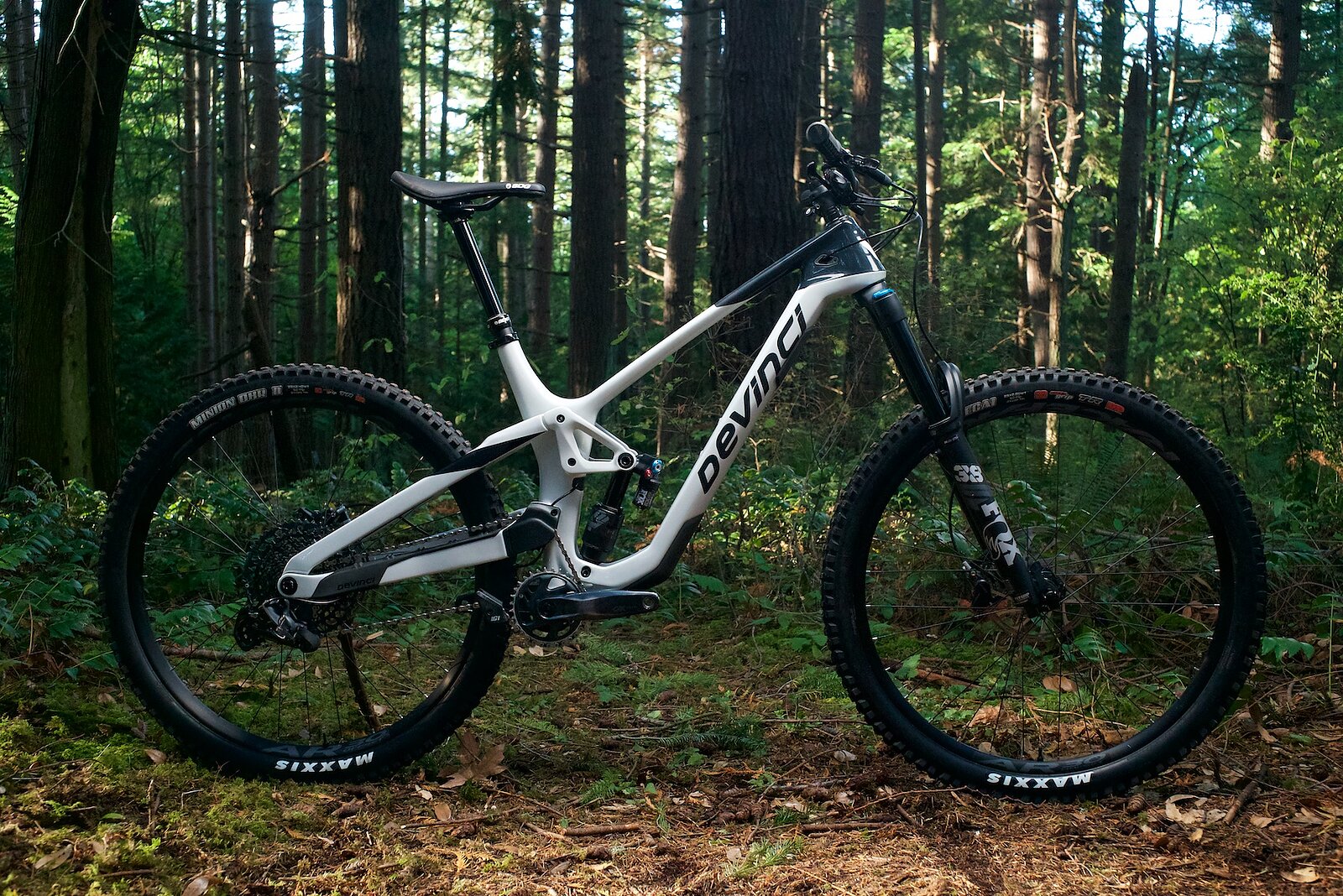 Devinci Spartan Carbon GX 12s Bike Review
The Devinci Spartan is the latest thoroughbred steed to adopt a suspension design based around a high pivot idler system. Devinci hasn't been shy about the bike's intentions either.
It's touted clearly as a race-ready rig capable of tackling the most demanding stages and its marketing is awash with photos of Enduro World Series mainstay Greg Callaghan railing corners on unforgiving courses such as Tweed Valley and Finale Ligure.
The Spartan features 160 millimeters of travel in back and 170 millimeters up front, handled dutifully by a Fox Float X2 Elite shock and Fox Float 38 Performance Grip fork. Most Spartans will never see an EWS Queen stage, but that doesn't mean they aren't also equally at-home on the steepest trails in your area.
Climbing aboard the Spartan is a pleasant affair despite its stout demeanor. The weight is certainly noticeable but remains manageable due, in part, to the relatively nimble geometry—short 430-millimeter chainstays coupled with a roomy 485-millimeter reach (on a size large) balance out nicely. Before throwing a leg over the Spartan, I figured it would be prone to losing front-end grip on steep climbs, but I was impressed to experience a very stable and planted ride. The pedal platform is reasonably firm while in the saddle, but the bike does feel a bit sloshy in the rear end while standing up on the pedals. This may be a result of the incredibly plush compression valving in the Fox Float X2 rear shock, of which I am a big fan. The Spartan's ultra-smooth suspension, while not the most efficient, hints at its capabilities when the time comes to point it downhill.
Geometry & Specs:
Wheel Size: 29"
Rear Travel: 160mm
Fork: 170mm
Wheelbase: 1261mm
Chainstay: 430mm
Reach: 485mm
Head Tube Angle: 64.5°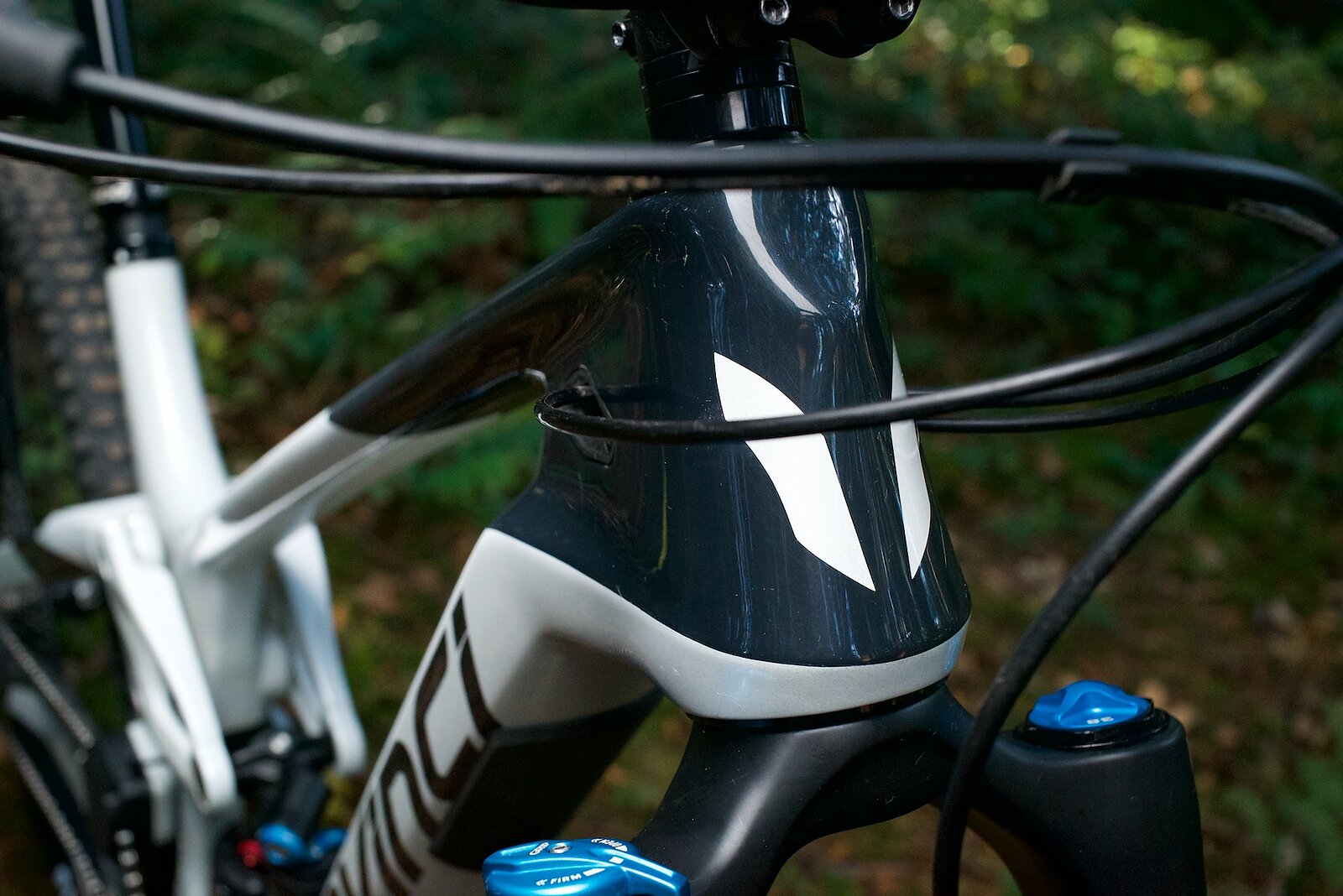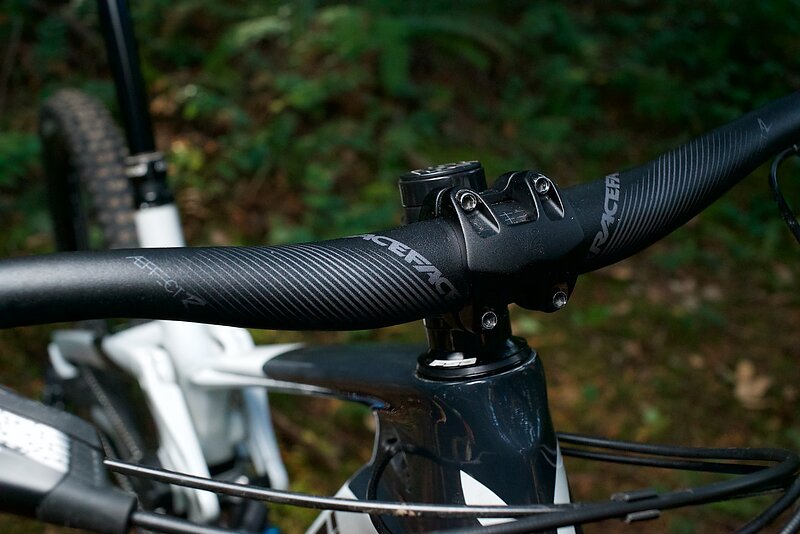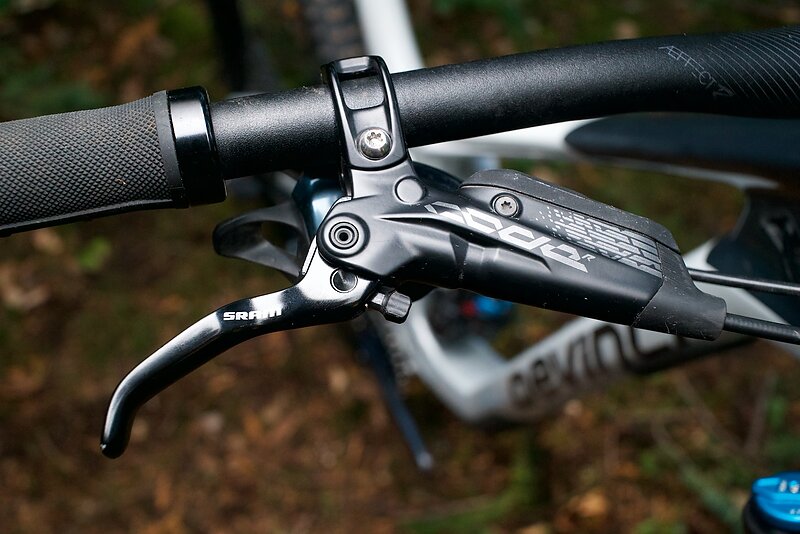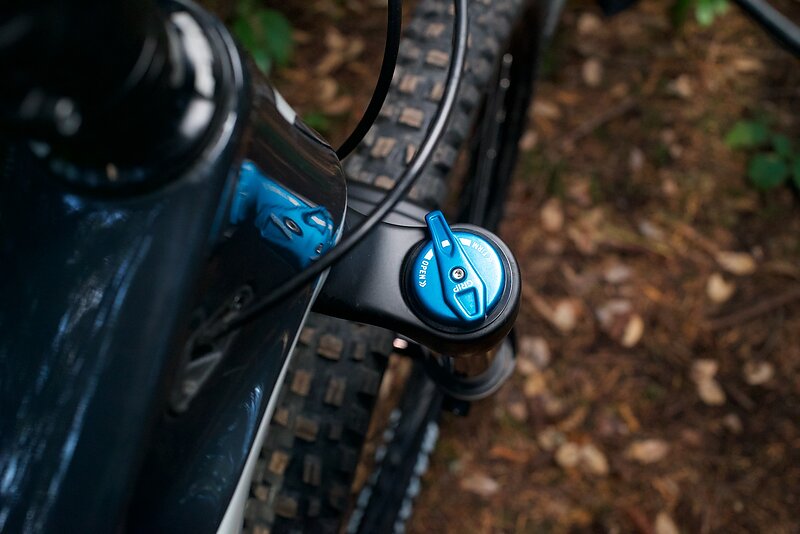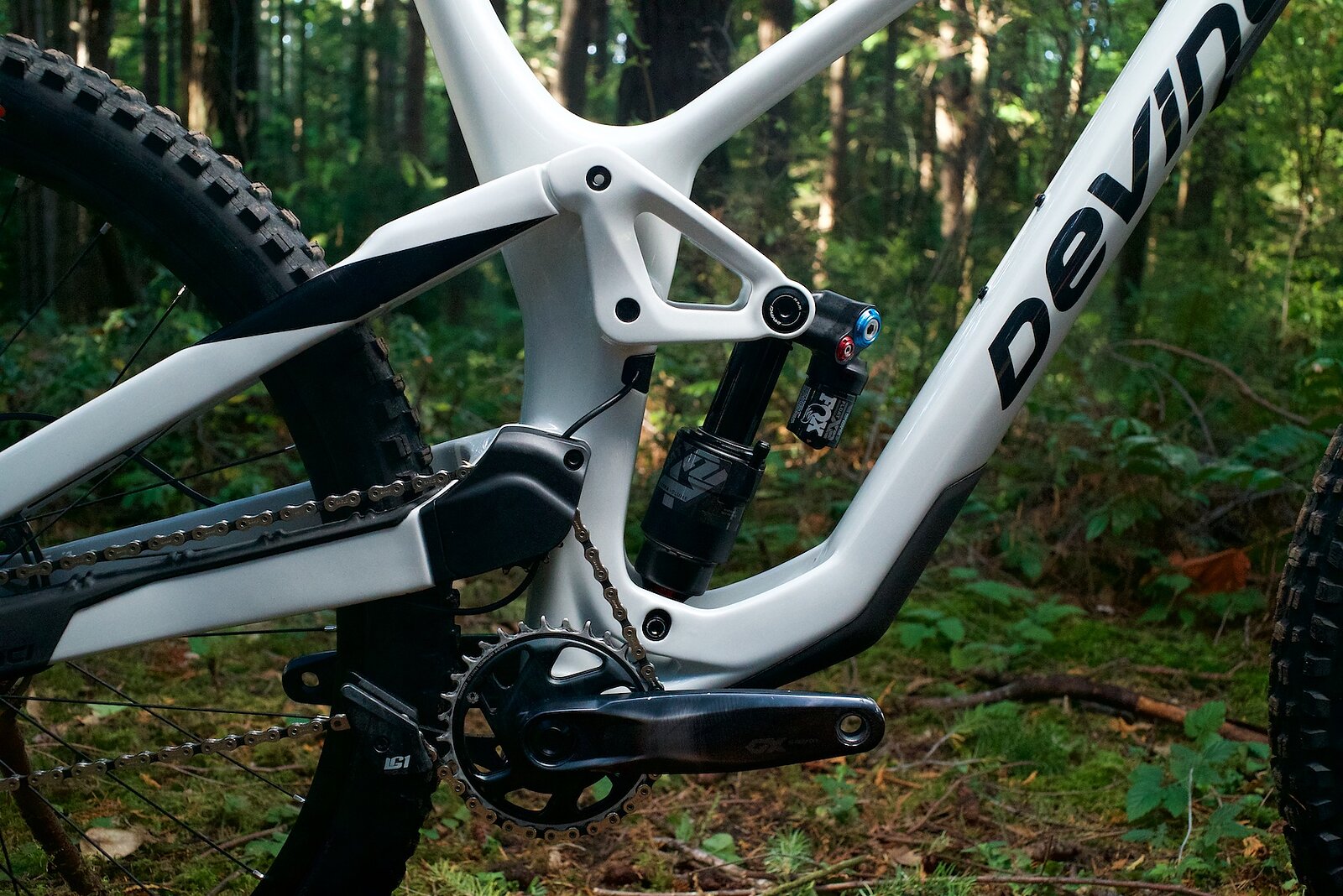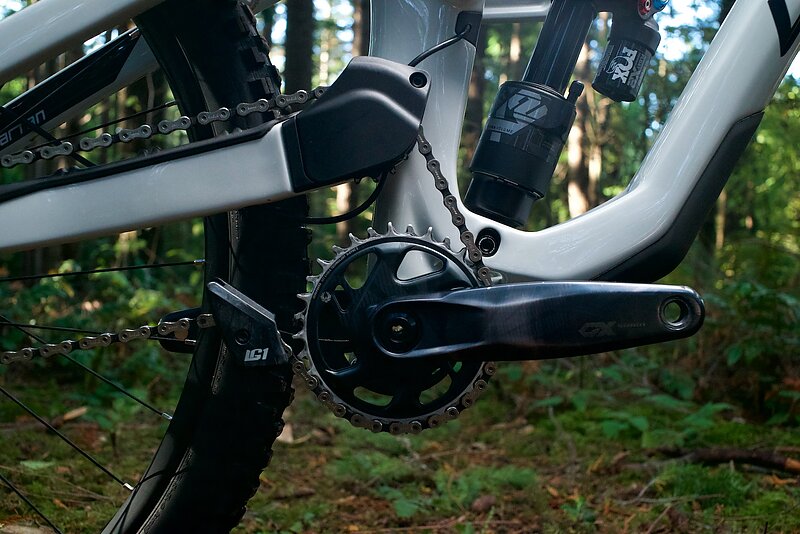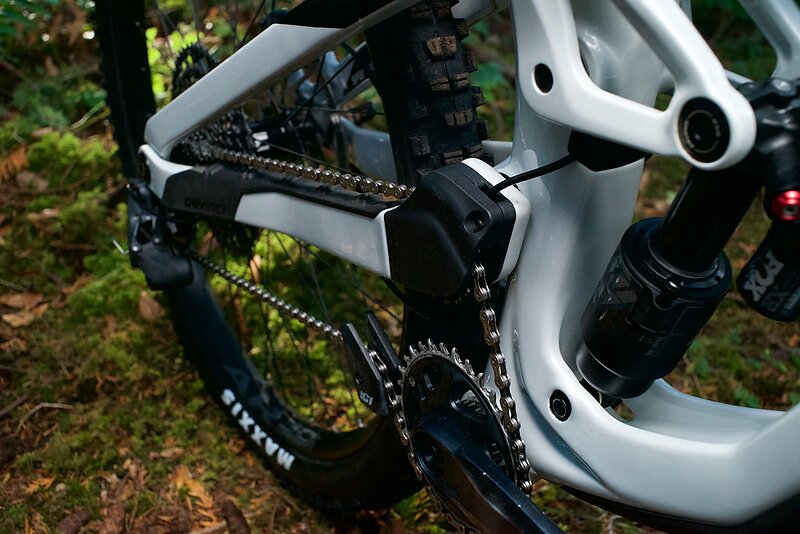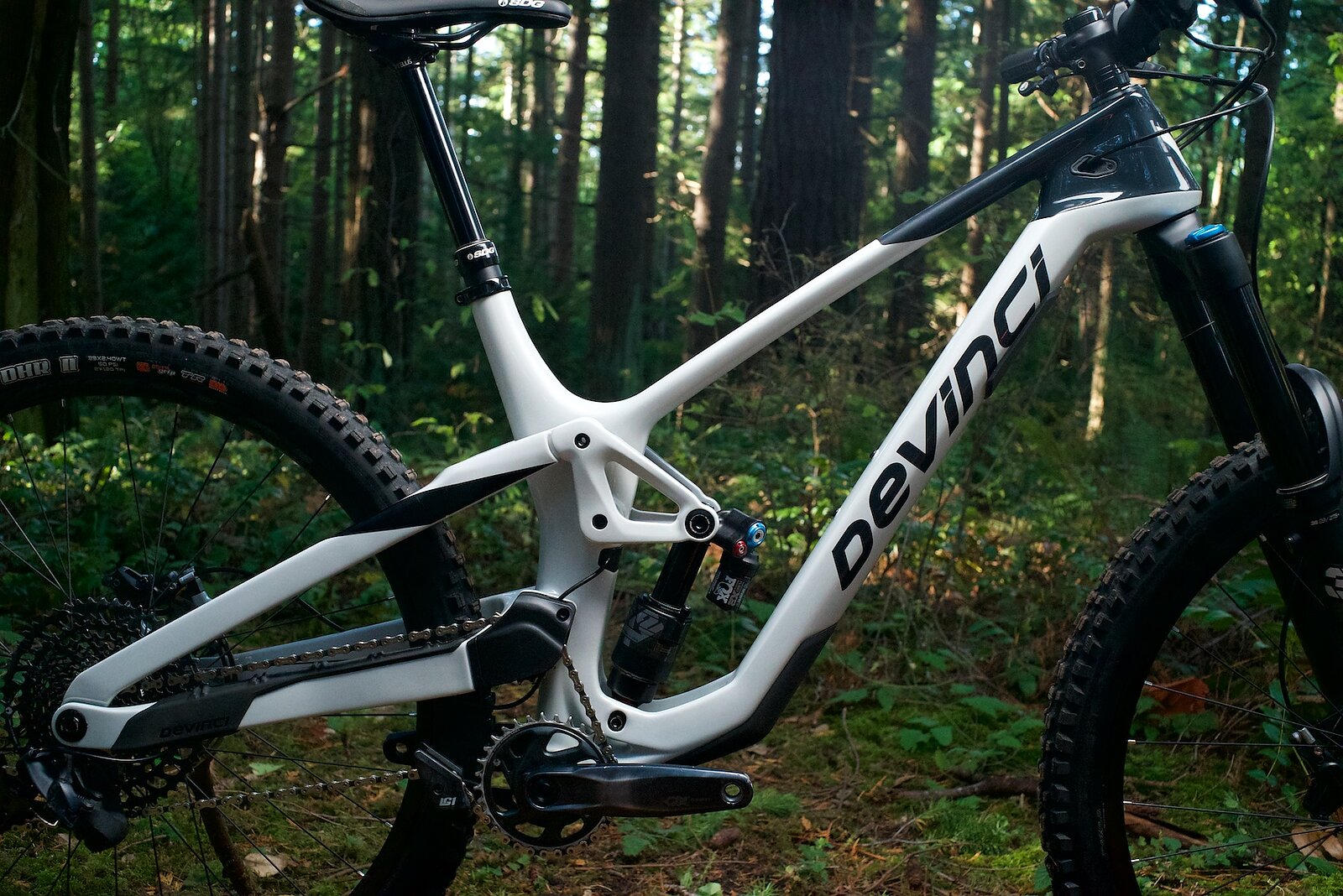 Riding the Spartan on aggressive downhill tracks is an absolute pleasure. It appears the team at Devinci put special emphasis on giving this redesigned bike a very lively ride quality. Despite being a big enduro rig, the Spartan handles tight, slow corners with ease while still providing gobs of plush travel for straight and rutted sections of trail. I'm a sucker for bikes with short chainstays and long reaches and the Spartan, in this department, does not disappoint. It tackles tight corners much like a bike with 20 millimeters less travel does. Further, in complement to the bike's high pivot layout, the valving on the rear Fox Float X2 shock and Fox 38 fork soaks up—actually, devours—the trail ahead. While simply hanging on and enjoying the ride is certainly an option, the Spartan offers even greater rewards when ridden with gusto. Picking out intimidating lines with precision and then fully committing to them leads to uncanny bursts of speed and, quite often, the drive to push even harder into the next challenging section of trail. This responsive nature is a welcome treat for riders with an active and engaged style. Devinci claims that the Spartan has excellent braking traction, but it was hard to differentiate between the linkage and the exceptional grip of the Maxxis tires, the 3C MaxxGrip DoubleDown compound version, of which, comes stock on this bike.
The Spartan brings a level of balance to the enduro bike category that I really enjoyed. Having such plush characteristics while still retaining an agile quality make the Spartan a very attractive bike for more than just dedicated enduro racers. This bike would be an amazing tool for anyone who regularly shuttles or, if the terrain warrants it, could be a great contender for a one-bike-quiver for an aggressive rider. The Spartan's heft and high pivot design mean you'll have to generate a few extra watts to make it to the top of the mountain but, when you're there, prepare to laugh the whole way down.
Devinci Spartan Carbon GX 12S - $6,149