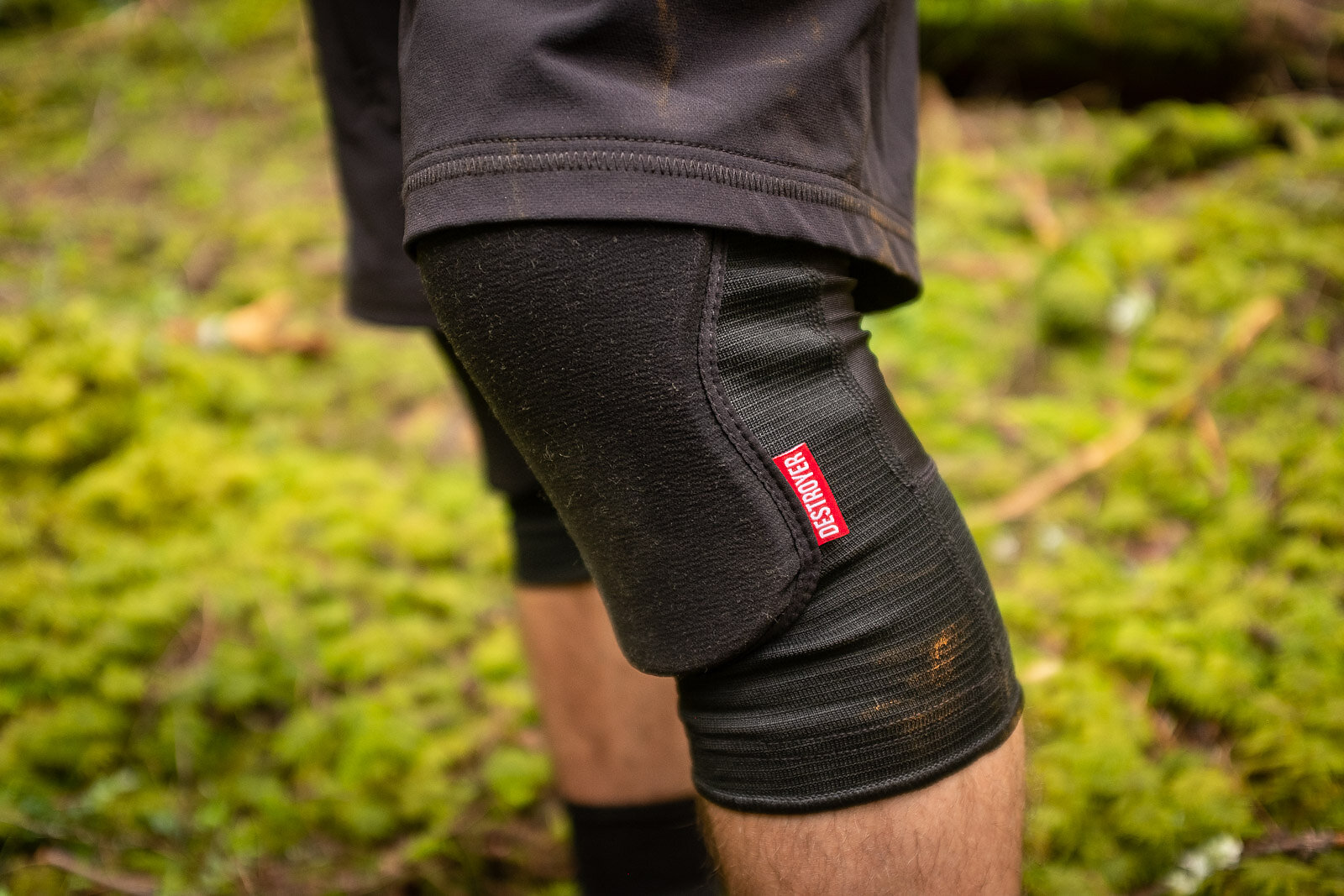 Destroyer Crest Pro Knee Pads Accessory Review
There's a photo of Freehub's founder wearing stormtrooper-looking knee and shin pads with Keen sandals while riding the Whistler Bike Park hanging in the office.
It's a decade old, and a beautiful and hilarious reminder of how much our sport (and Freehub) has evolved. But when it comes to those knee pads, thank God those days are long behind us. It used to be you had two options: wearing big, bulky and uncomfortable knee pads, or wearing none at all. But as pedaling became more popular and wearing pads more universal, it was only a matter of time until comfortable and decent-looking "enduro" pads started to show up.
Destroyer Equipment, based out of Salt Lake City, Utah, has a strong connection with the snowboard and skate worlds, like may mountain bikers, myself included. Considering street snowboard legend Jeremy Jones is part of the Destroyer homie crew, there's no question to the core devotion of the brand. When Destroyer's founder Mike Nelson rolled though the office, and I was able to put a face and handshake (back when we did those) to the man behind the brand, I knew I was a fan of the company. Their gear, however, still needed vetting.
Nearly everything Destroyer makes is available in black—a good start in my opinion—and the combination of casual looks and no-nonsense function makes all their gear enjoyably modest. Being in the market for a new pair of kneepads, I picked up the Crest Pro Knee Pad, which sits in the middle of their coverage spectrum.
Right off the bat, the Crest Pro Knee Pads were hands down some of the most comfortable knee pads I've ever worn. I prefer a slim pad and the Crest Pro fits that bill perfectly. Built with a breathable, stretchy sleeve and propriety foam with a Kevlar cover, the Crest Pro is strictly business. They feature an elastic Velcro strap above the pad for extra security, too. Slide them on, adjust the strap and you are good to go—it couldn't be more simple.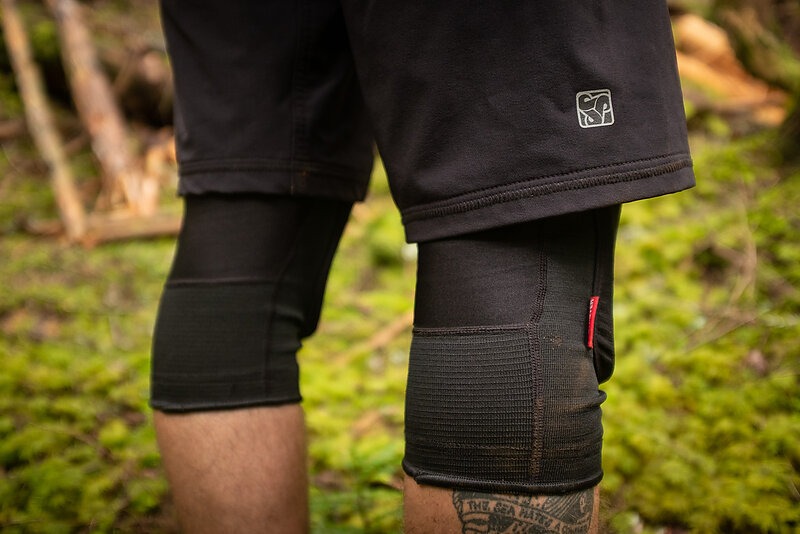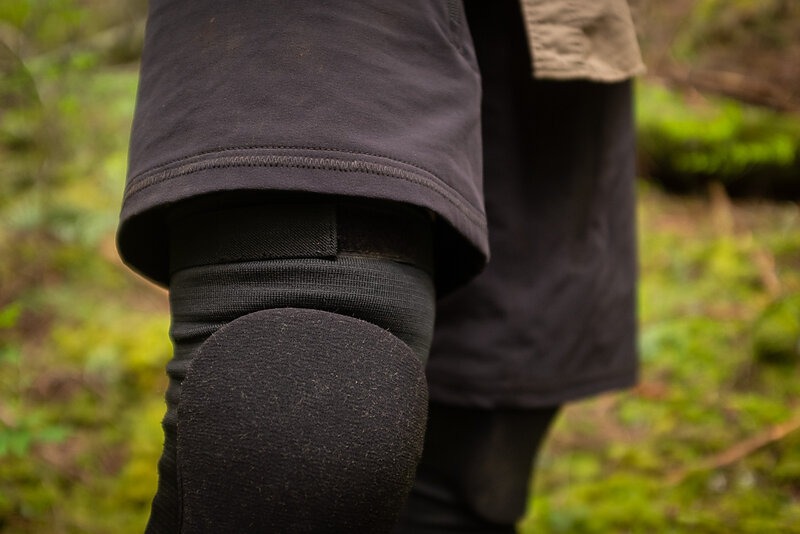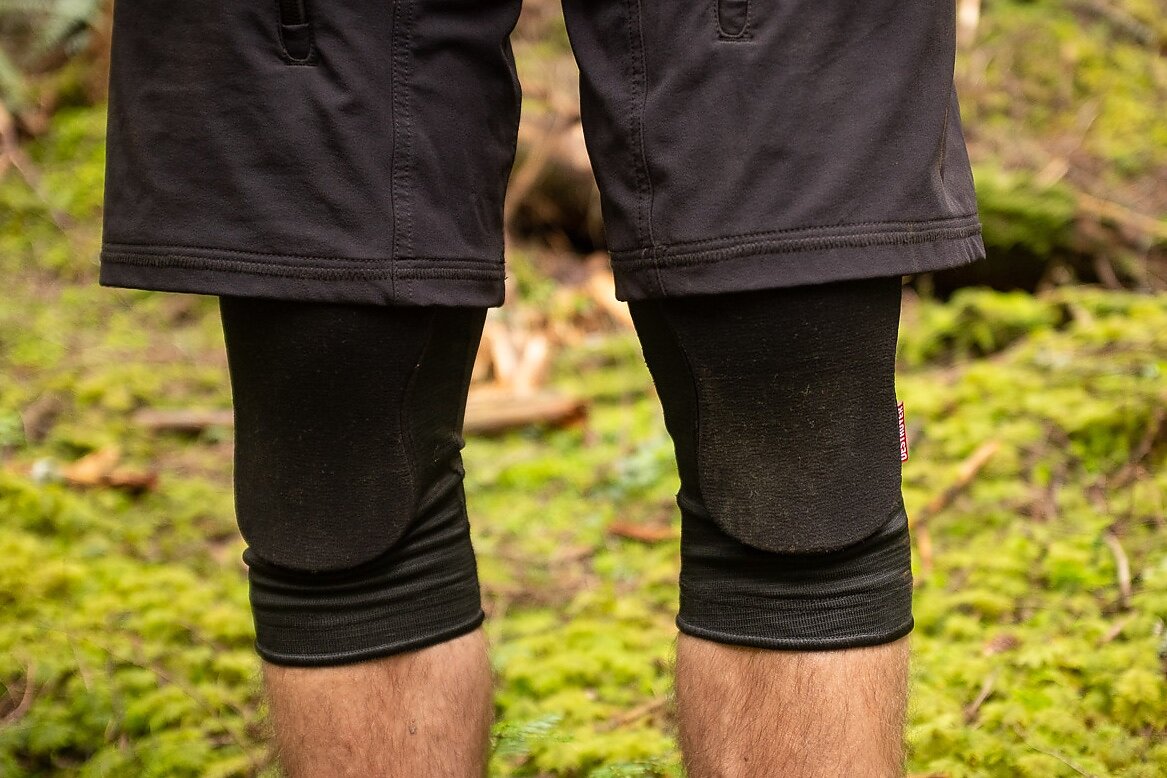 While climbing, the pads stay in place and don't bunch up at the back of the knee, which can be the downfall of even some of the most expensive and comfortable pads on the market. The panel at the back of the knee is made from Lycra to help disperse heat and moisture, which works well. The padding is lightweight and, most importantly, effective on hard hits. From the first pedal stroke it was clear the Crest Pro is made for maximum comfort.
Anyone who rides more than one type of bike will be psyched to know they work equally well for hitting dirt jumps, cruising the pumptrack or even under jeans while riding BMX at the skate park. It's apparent these pads were designed for all sorts of biking endeavors, as they fit in anywhere.
Mountain biking has always looked to other sports for inspiration and, as is the case with Destroyer, often brings in the best aspects of skateboarding, snowboarding and BMX. Beyond the all-black simplicity and stout build of the Crest Pro Knee Pad, this is also seen in its ridiculously reasonable $55 dollar price tag. I don't think there's a better deal that exists when it comes to price, style and functionality.
If you are in the market for a no-nonsense pad that holds up to every type of riding—pedaling, shuttling, jumping, street—then look no further than the Crest Pro. Nowadays, thankfully, that picture in the office serves only as a smile-inducing reminder of what knee pads used to be. As for the Keens, well, that's a side note we're still trying to forget about.
MSRP: $55
See more at www.destroyerequipment.com