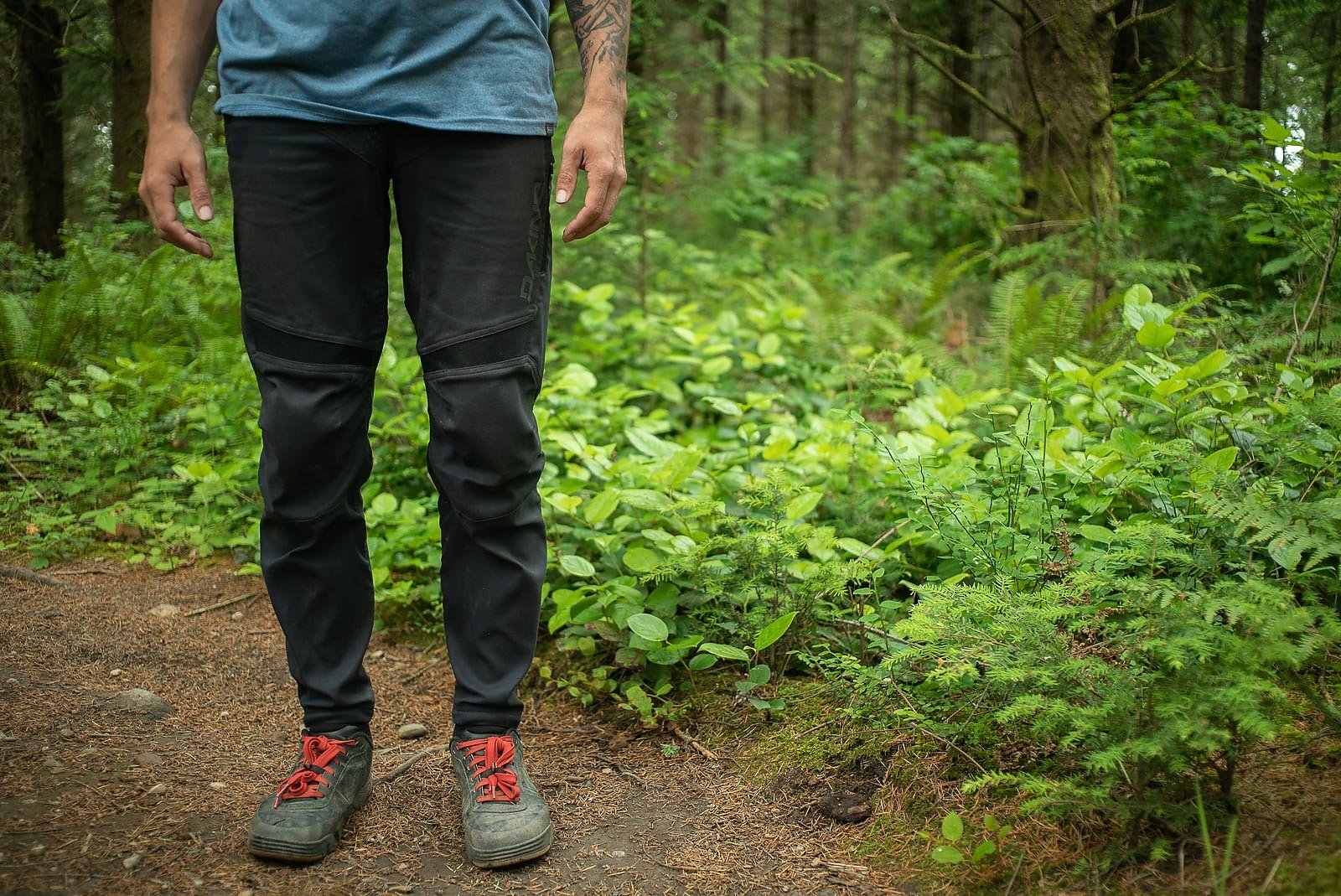 Dakine Thrillium Pant Apparel Review
While Dakine has been offering a wide selection of bike gear for years, this is the first season they've offered riding pants.
As part of the Team Aggy Series, the Thrillium Pant was designed with input from the renowned freerider Graham "Aggy" Agassiz himself and put through the wringer everywhere from the steep lines of Virgin, UT to jumps of the Fest Series. And although they're described as "Bomber pants for aggressive gravity riders," they're plenty adequate for those of us who aren't quite at Aggy's level—yet.
After three months of wearing the Thrillium pants as much as my friends consider socially acceptable, I have to say, they are hands down the most comfortable bike pant I have ever worn. Whether it's wearing them in the bike park, pedaling laps on cooler days or trailbuilding, riding pants are my first choice.
As for the Thrillium pants, the best way I can describe them is kin to the comfort-ability of yoga pants. I have actually never worn yoga pants, but with the stretch, breath-ability and comfort levels are all maxed out, I'd imagine these provide similar levels of relaxation. They feature four-way stretch fabric where you need it, reinforcement in heavy wear spots, articulating panels in all the right places and perforated fabric for maximum airflow.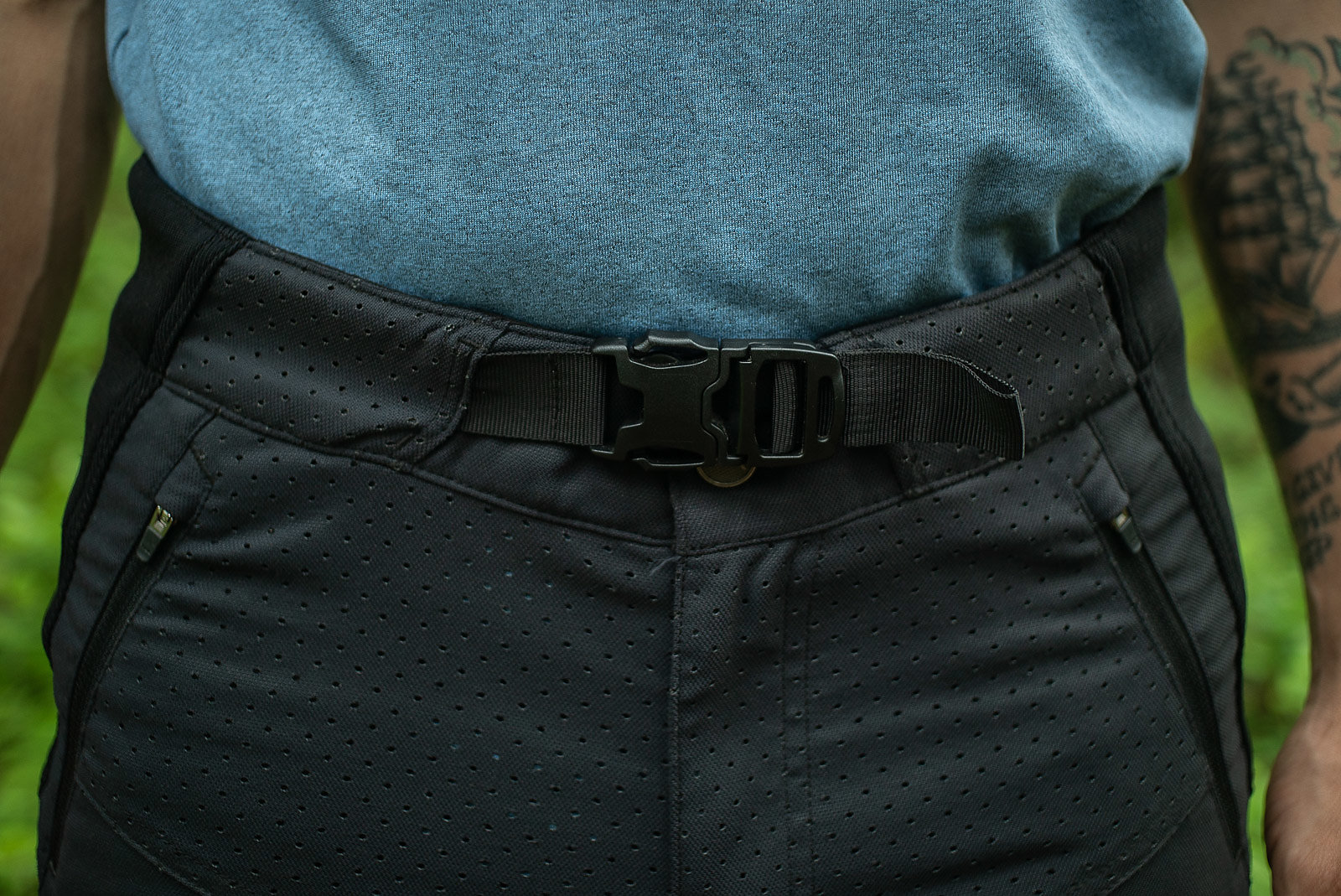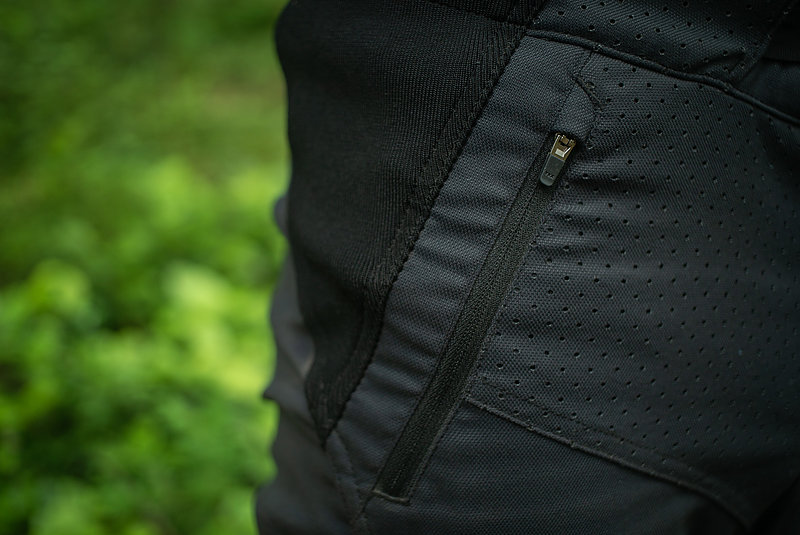 In the past, I've found Dakine's sizing to be all over the board, but the Thrillium pant seems to be pretty spot on. As a skinny guy who usually fits well into a 32 waist, I went with a medium and they fit perfectly, both in the waist and the length. The Thrillium pant takes a more fitted approach so the pant legs stay clear of drive train components on the bike, but, because of the four way stretch material, there is no restriction of movement whatsoever.
The built-in belt strap is a very nice addition, too. The camming quick-release waist buckle keeps the pants from falling down on those of us without hips, and the buckle system features a nifty lock system to quickly adjust to the snugness.
When it comes to kneepads, these pants work great with or without them. I have been using the Race Face D3O pads, which are quite slim, for some time and I haven't noticed them catching or feeling like they conflict with the pant at all.  Even on pedal laps, the pants articulating knees and stretch panels work brilliantly together. I have it on good authority that the Dakine pads are a great fit as well, and I'd imagine the stretch material will accommodate even slightly more bulky knee pads nicely.
One of the main gripes I've had with all of my previous riding pants was that there weren't enough pockets. Dakine nailed it with the pockets, providing three in total. Two normal-style pockets with zippers sit just below the hips, and a third pocket is on the left thigh, in a similar location to any work pant. All three have zippers that are easy to close with one hand, and the thigh pocket has an elastic loop for holding keys. One very big bonus I discovered was that my folding trail saw fit perfectly into the thigh pocket—this works great for lite trail maintenance, and you could even ride with it in there if need be.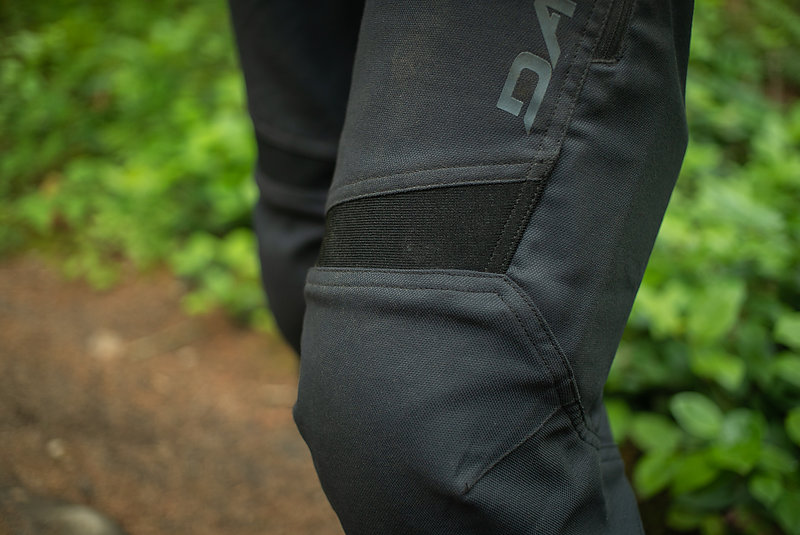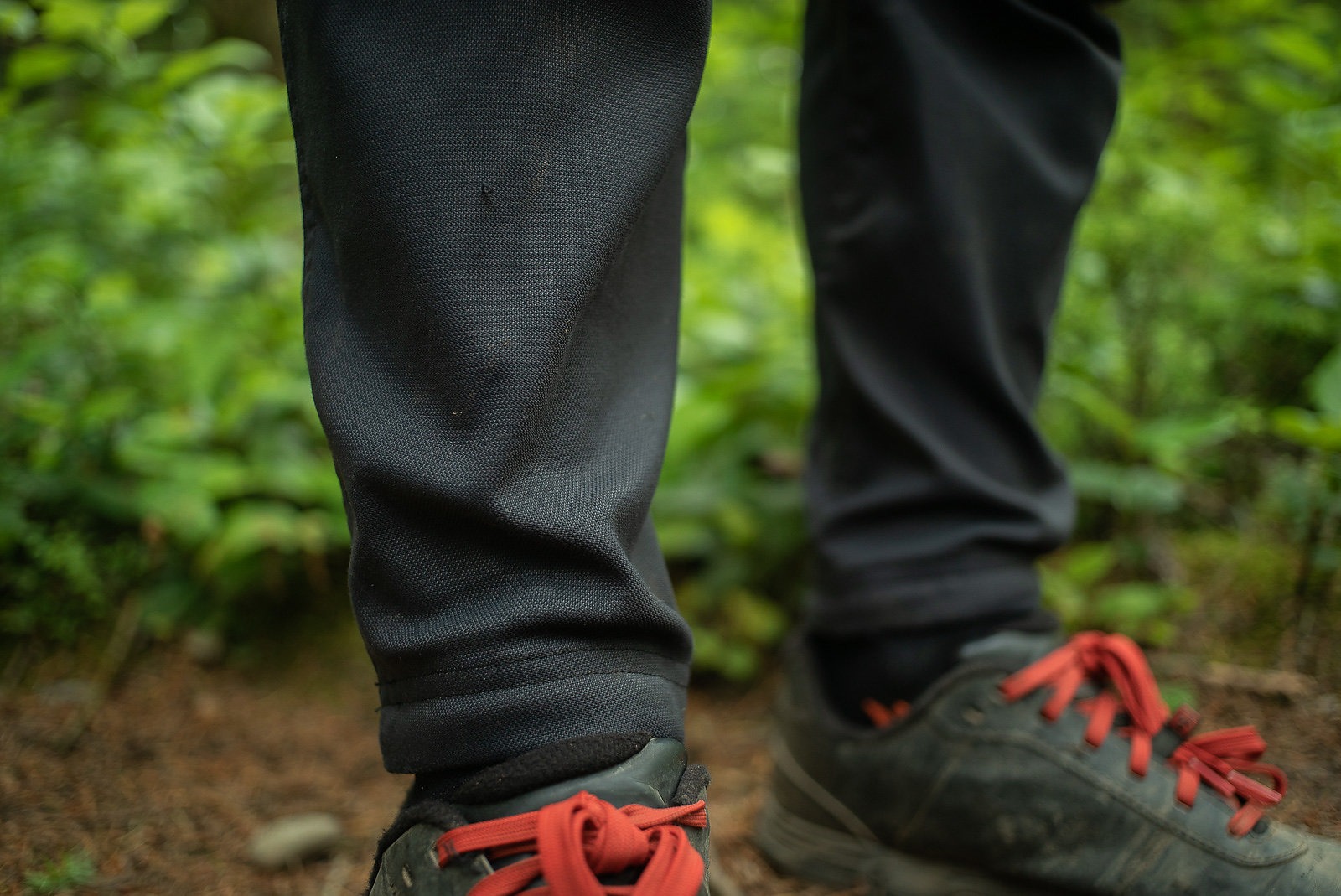 The Thrillium pant only comes in black, which, in my opinion, isn't a bad thing. Black literally matches with any color you put it next to, and blends in almost anywhere. I've found myself wearing the Thrillium pant long after my ride ends, around the house and even to the brewery—yeah, I've been that guy. They're just that comfortable though.
At $160, the Thrillium pants aren't exactly cheap, but they're in the same price bracket as a lot of other DH pants, and chances are you won't regret buying these after your first ride. If you're a fan of being comfortable and protected while being on the bike, these are for you. It's apparent that Dakine spent their time developing an extremely durable and comfortable piece of apparel. For their first foray into bike-specific riding pants, they nailed it.
Dakine Thrillium Pant - $160