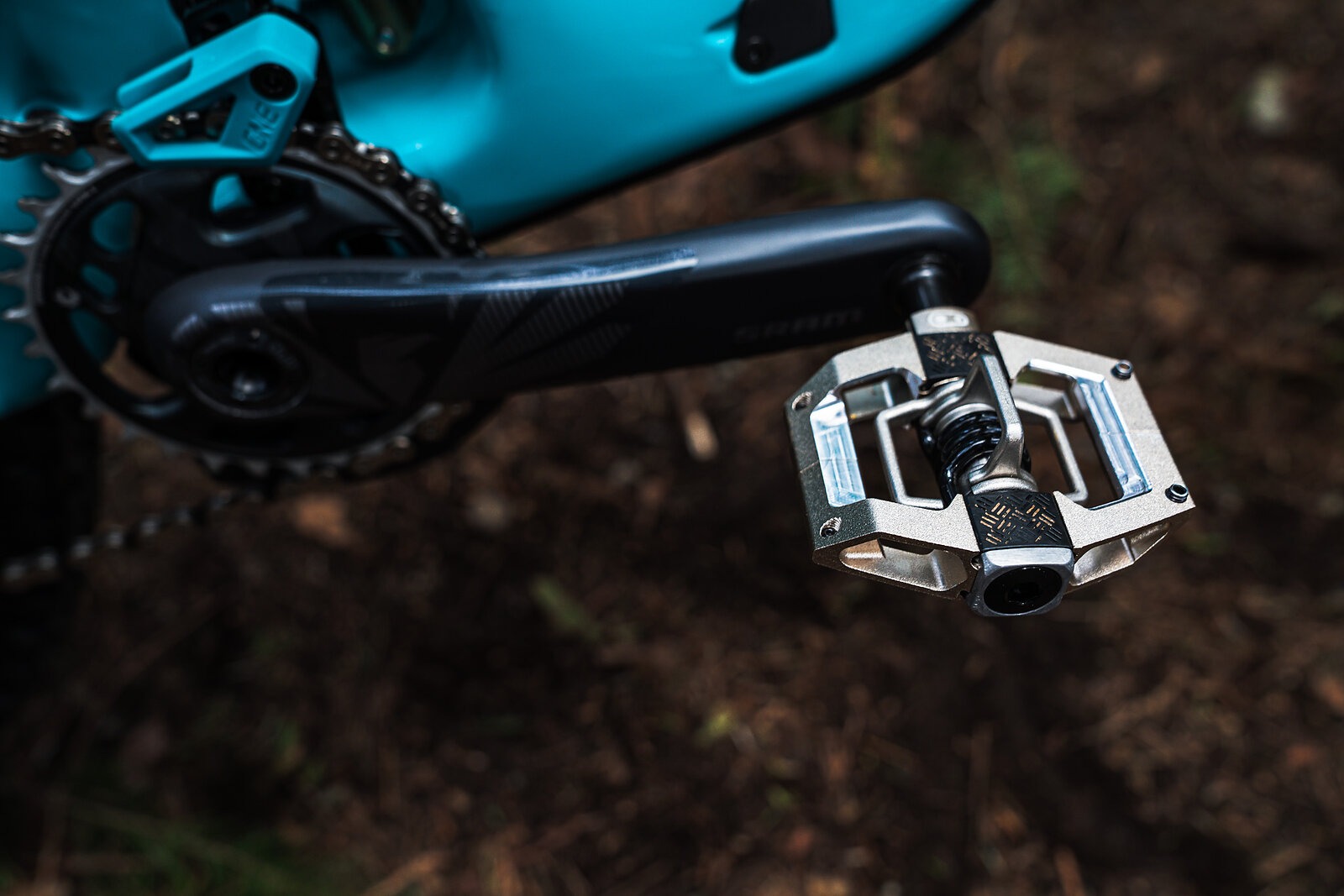 Crankbrothers Mallet Trail Pedal Review
Only a few hundred years ago, an Italian man named Galileo found himself in hot water for promoting the controversial idea that the earth revolves around the sun.
In fact, at that time the idea was so wildly unacceptable, not only was Galileo sentenced to spend the rest of his life under house arrest, but his opponents refused to even look into his telescope to see the proof for themselves.
Similarly, in 2001 the founders of Crankbrothers made waves with their innovative design, challenging traditional ideas about what a pedal should be when they debuted the Eggbeater—named after the kitchen tool for which it bares strong resemblance. And while Carl and Frank (not actual brothers) were never put on house arrest, many did refuse to even give their pedals a spin to see what the fuss was about.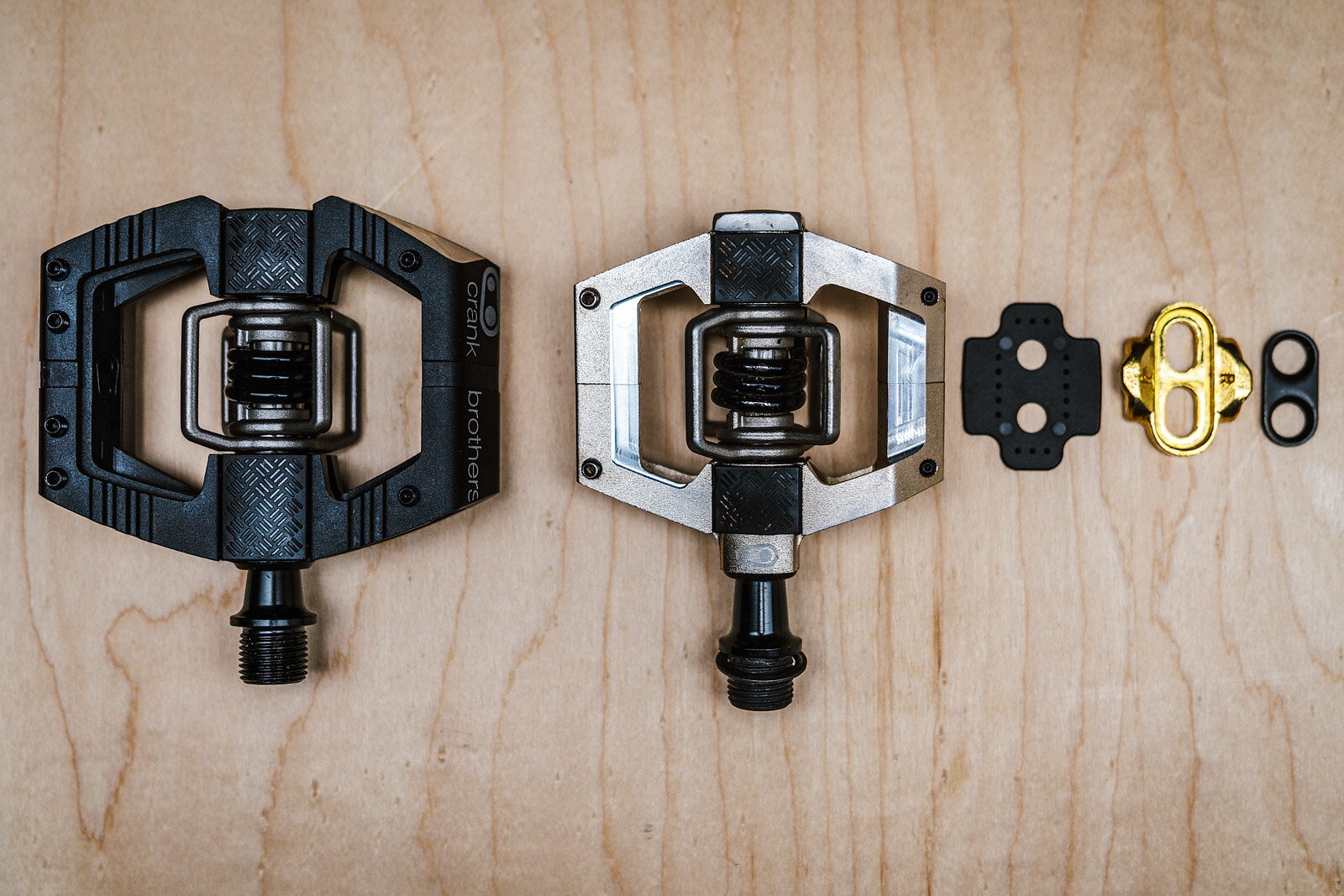 Let me assure you, these pedals are no heresy! Since their debut, Crankbrothers have been tirelessly expanding their offerings, and finding acceptance in every discipline of the sport. Their now iconic Eggbeater design is here to stay and is on display beautifully in their newest, and perhaps most versatile offering, the Mallet Trail.
The Mallet Trail pedal provides a smaller platform than the enduro focused, Mallet E, but is also larger than the cross-country-leaning, Candy. By design, this pedal creates a surface that is optimized for trail and gravel riding, providing just the right amount of grip without being too sticky. I found this added platform made it easy to adjust my foot position as needed, without feeling like my shoes were glued to the pedals.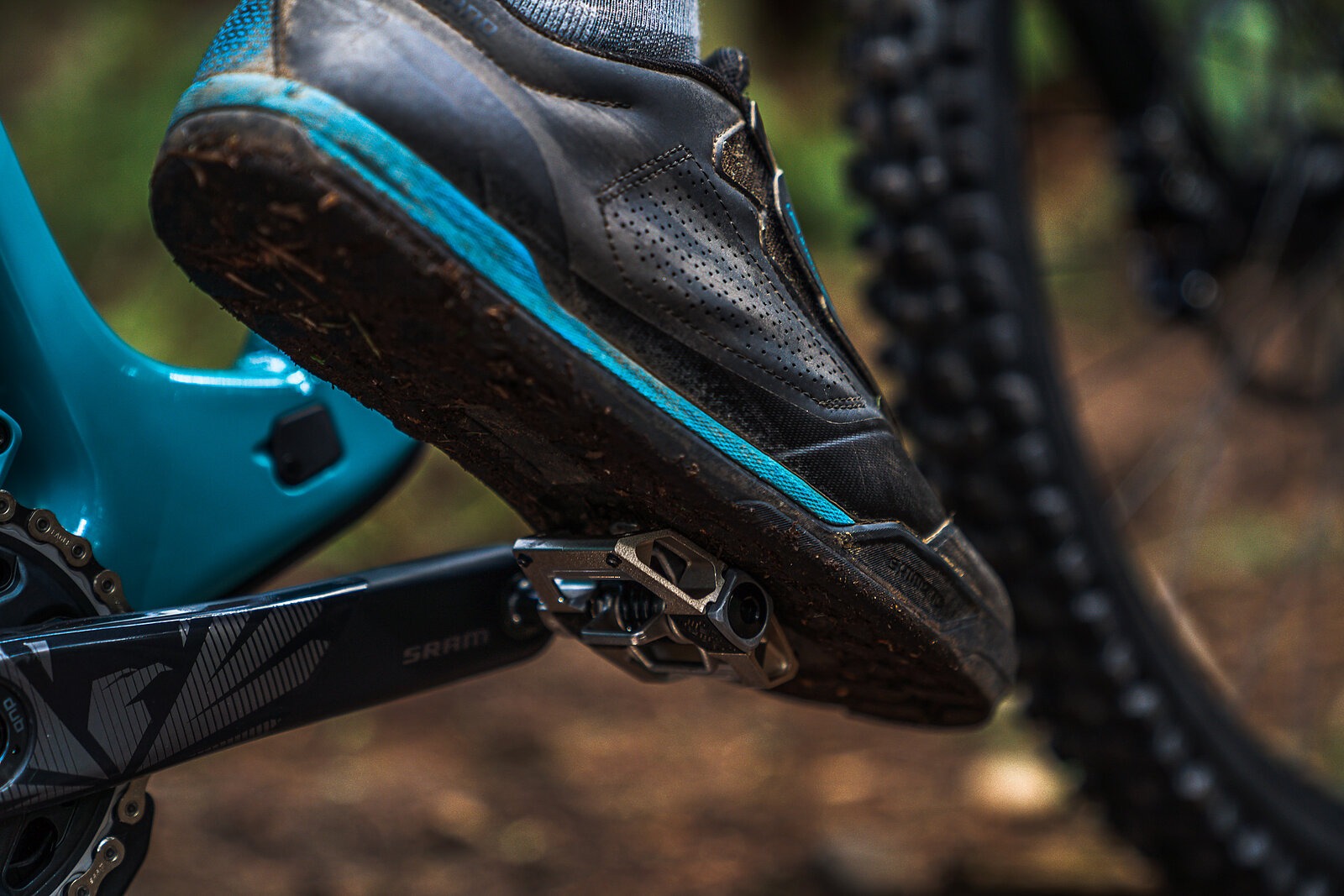 They also feature Crankbrothers' ingenious traction pad technology. This is a game-changer for anyone who has struggled with the shape of their shoes interfering with proper pedal engagement like I have. The Mallet Trail comes with two interchangeable polyurethane pads with a diamond plate traction pattern—a 1-millimeter pad and a 2-millimeter pad—allowing you to customize the pedal to fit your shoe perfectly. They even have a guide on their website to assist in finding the perfect set up. I didn't need to change out the 1-millimeter pad that came pre-installed, but I appreciate having the option in the future if I change shoes or want to play around with adding more friction in wet conditions.
As with much of the riding in the Pacific Northwest, a lot of the testing I did with these pedals involved muddy trails. But unlike my cornering skills, wet rides are somewhere the Eggbeater design can really shine. Not only does it feature four points of entry, making clipping in super easy to begin with, but it also leaves nowhere for mud and debris to collect and prevent engagement. In fact, not once while testing these pedals did I have to manually clear out dirt before stepping into the pedal—a rare treat for the clipless hike-a-biker.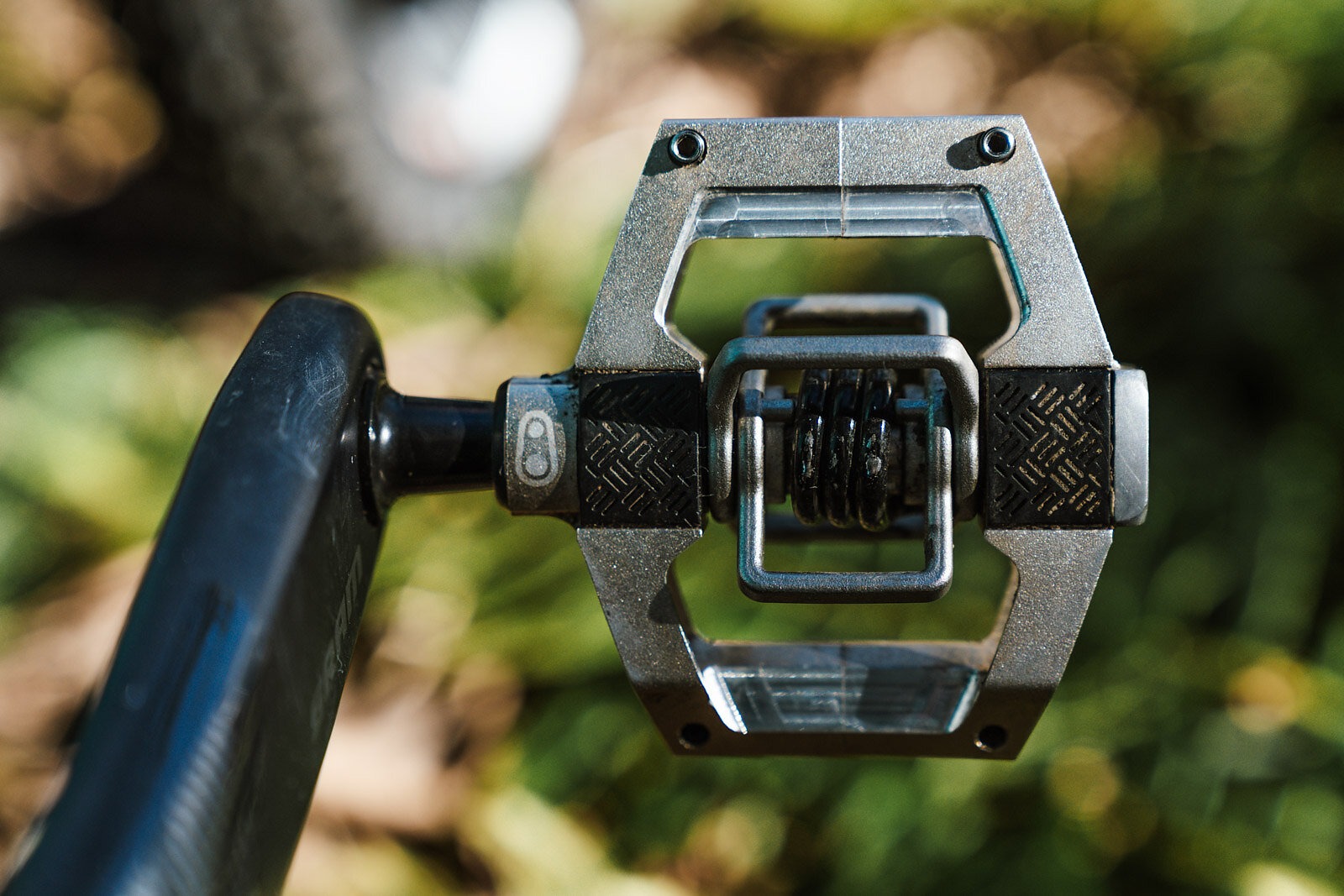 Another way this pedal really excels is durability. The Mallet Trail uses a hex alloy end cap that is replaceable and designed to withstand the abuse of countless encounters with the ground. And the pedal's double seal system, which includes a double lip internal seal and external seal, prevents water and debris from entering the pedal, thus preventing contamination and greatly extending the life of the pedal. But that's just the first line of defense. The Mallet Trail also features premium internals, including an Enduro MAX cartridge bearing and an Igus LL-glide bearing to keep things running smoothly. All of this is then backed by a five-year warranty—a serious sign of confidence from Crankbrothers.
But the Mallet Trail isn't just built to last—it's also designed to feel great underfoot no matter what your riding preferences are. My time with these pedals proved them worthy trail companions right out of the box. Clipping in and out was super intuitive, as was setting up the cleats on my shoes. In my testing, I used the standard cleats and found them to my liking, but you can unlock the pedal's customizable float and release angle simply by choosing a different version of the four cleat styles on offer.
Pedals are perhaps the most critical point of contact we make with our bikes—they literally create the platform for us to enjoy the sport on. So, investing in a quality pair is always money well spent. And thanks to the paradigm shifting minds at Crankbrothers, we have many options worthy of our attention. But if you're drawn to the type of riding that happens somewhere in-between enduro and cross-country, I highly recommend checking out the Mallet Trail.