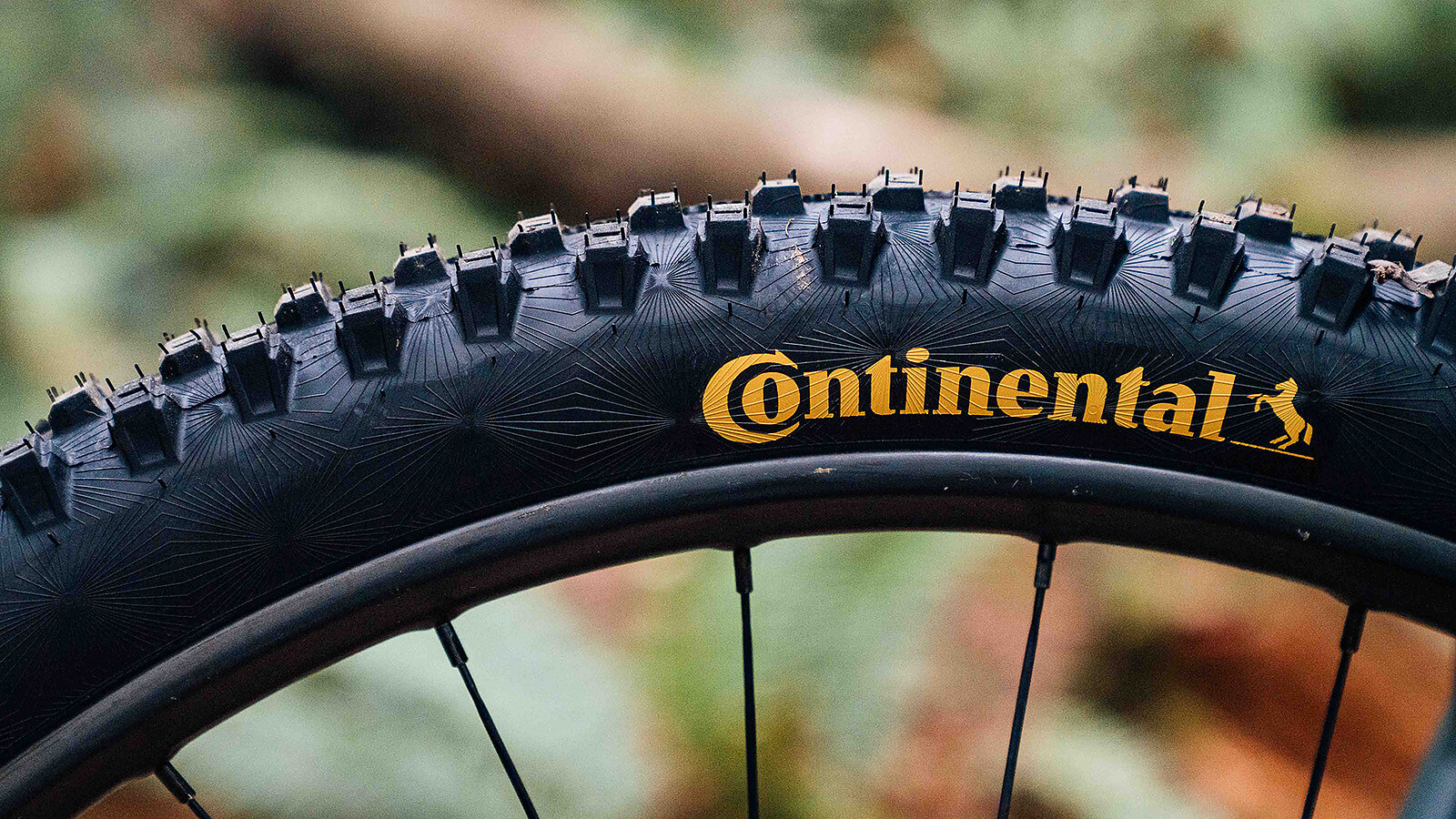 Continental Kryptotal & Argotal Tires Tire Review
In college, I nearly failed Chemistry 101 because I struggled to memorize the periodic table of elements.
Being forced to learn all those funky names and abbreviations was bad enough—then came the confusing categories. Is it a metalloid or an alkali metal? I honestly had no clue. Atomic mass? Stop!
So, when I was told I would be reviewing Xynotal, Kryptotal, Argotal, and Hyrdotal, I started to worry. And when I noticed that the periodic table inspired marketing, I actually began to panic. When I realized we were talking about mountain bike tires, I calmed down because bike tires are my safe space.
Despite my initial anxieties, I think Continental's tire names and chemistry-inspired marketing scheme are not only cool but reflect the brand's commitment to a rigorously scientific product development process.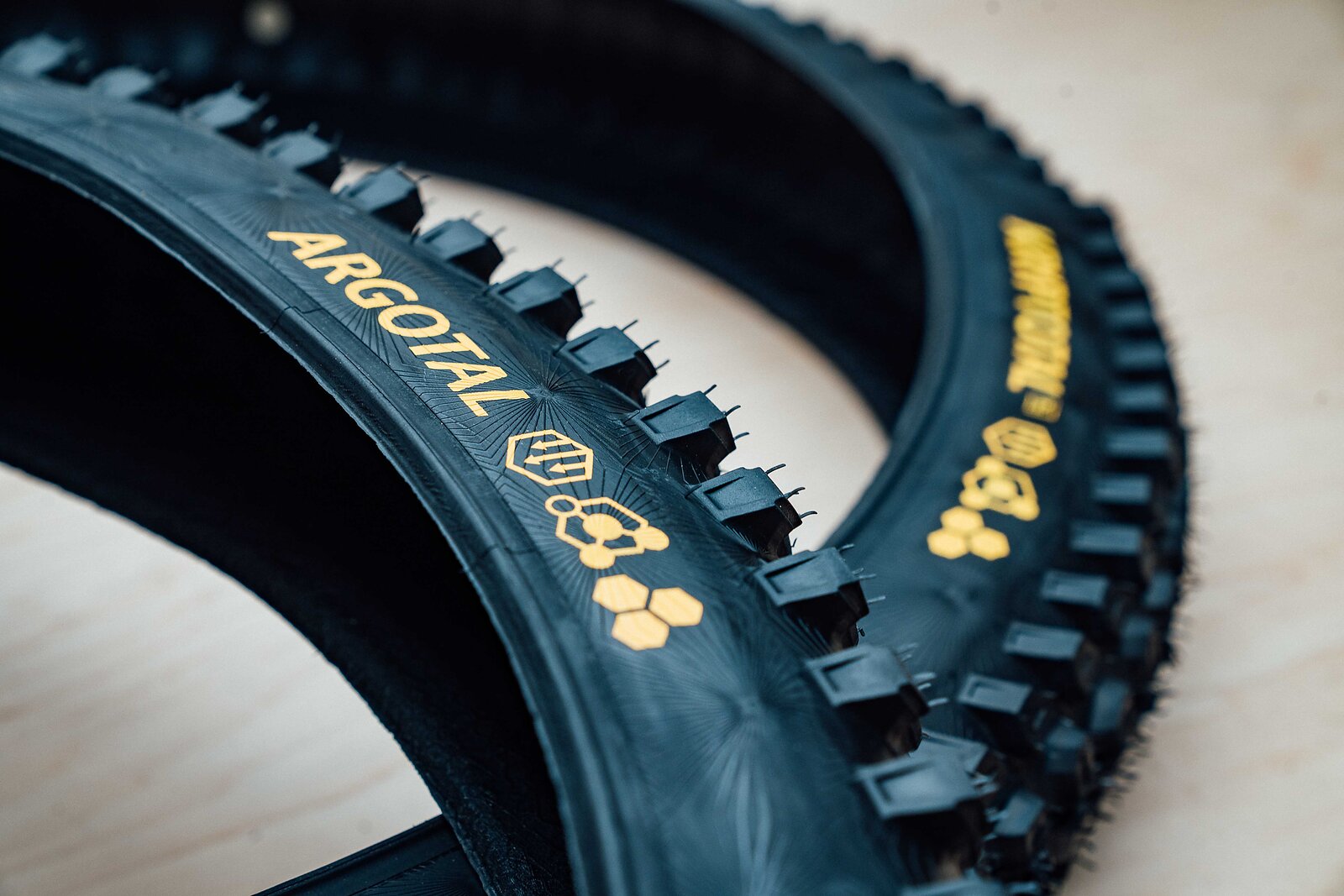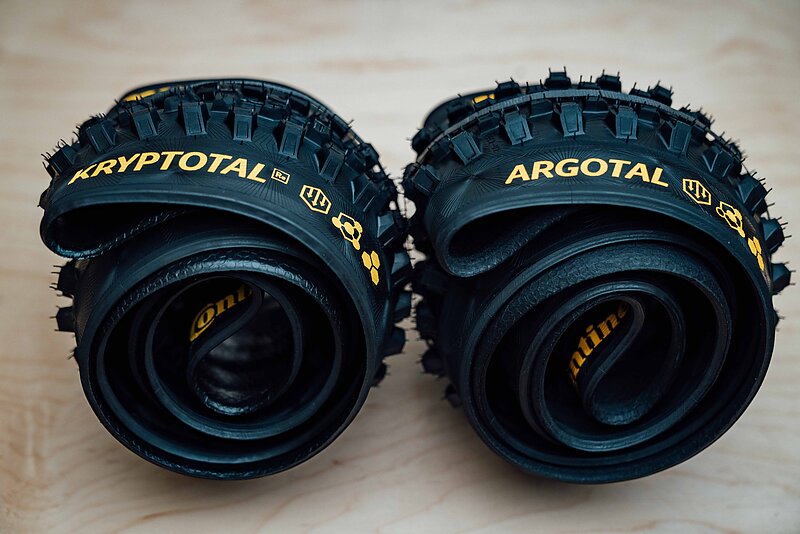 "This line of tires was created over the course of four years," said Kelsey Rollet, Continental's regional category specialist. "We saw an opportunity for improvement and had the team and tools to make it happen."
That's a humble statement fit for an exacting German company with more than 150 years of in-house tire manufacturing experience.
Breaking tradition, Continental offers this new range of gravity tires in more configurations than they ever have. All tires included in this series are available in 27.5 and 29-inch sizes and three different casings: Trail, Enduro, and Downhill. The trail casing is wrapped with an Endurance Compound, while the Enduro Casing uses the Soft Compound, and the Downhill Casing is offered in either the Soft Compound or the SuperSoft Compound.
When I spoke to Charlie Taylor, sales manager at Continental, he informed me that these tires still use their proprietary Black Chili rubber that they make onsite at Continental headquarters in Korbach, Germany, in a restricted area called the Mixing Room. Inside, polymer engineers can access 1,000 different ingredients—sometimes measured to one-thousandth of a gram—to create the perfect compound.
"I wasn't even allowed in the compound room, and neither was Kelsey," Taylor said about their visits to Korbach. Selling billions of dollars of tires each year (albeit a tiny fraction of that from the mountain bike space), it's no surprise that they have to be secretive with their special sauce.
For this review, I decided to concentrate on the Kryptotal-Re for my rear tire and an Argotal as my front tire, both in the Downhill Casing with the SuperSoft Compound. I chose this configuration because it most closely resembles the type of tires I have on the bike I ride most—a 160-millimeter travel enduro bike. These tires are offered by Continental in 2.4 and 2.6-inch widths in the Trail and Enduro Casings, but I used the only available width in the Downhill Casing—2.4-inch.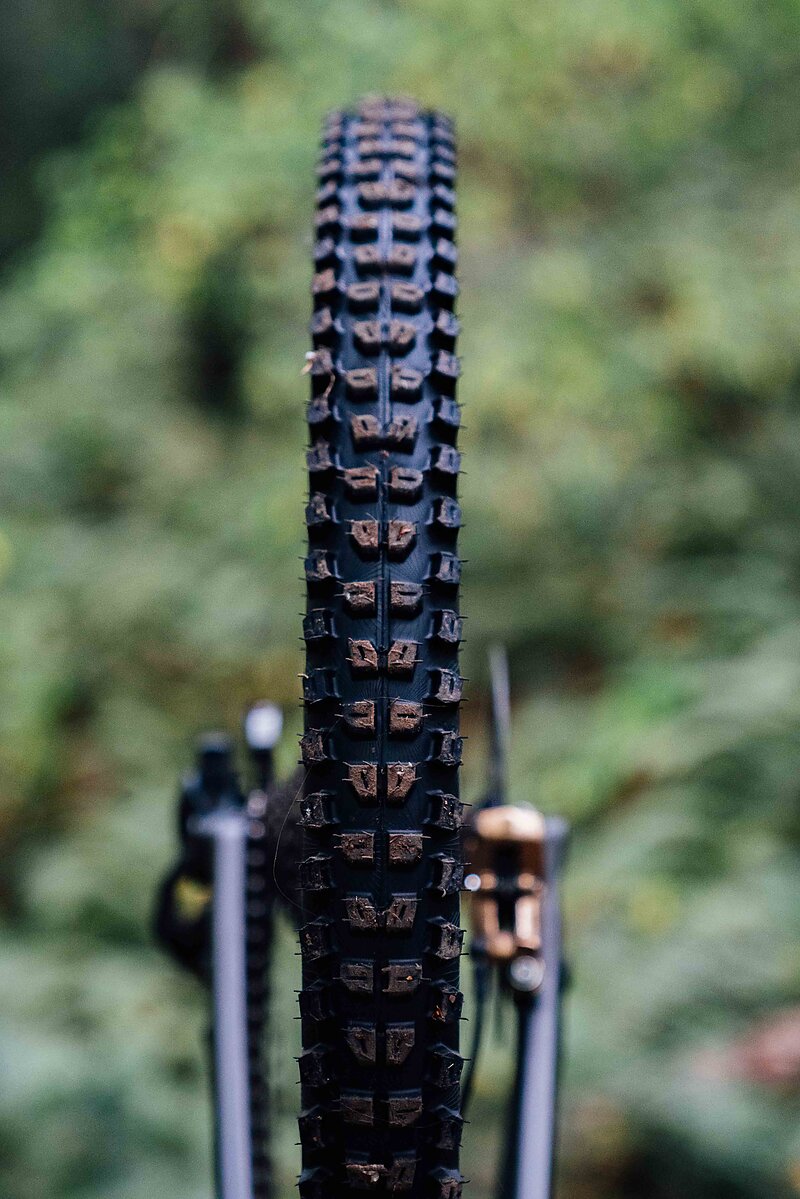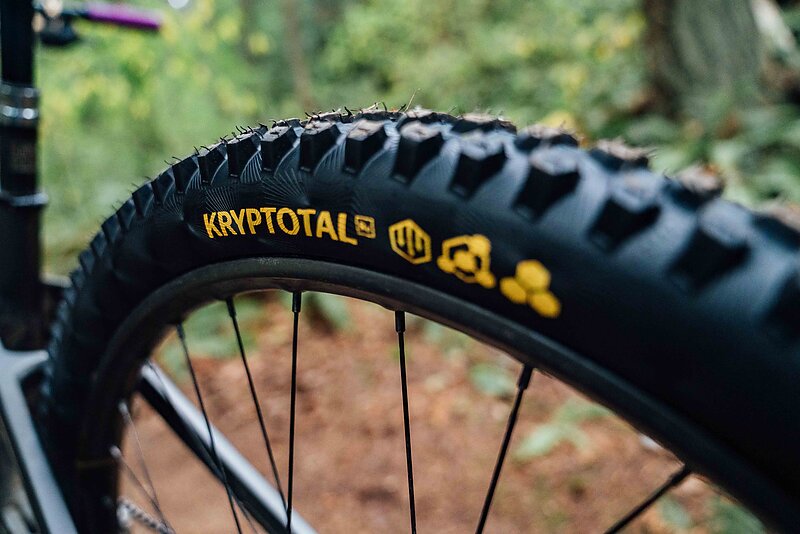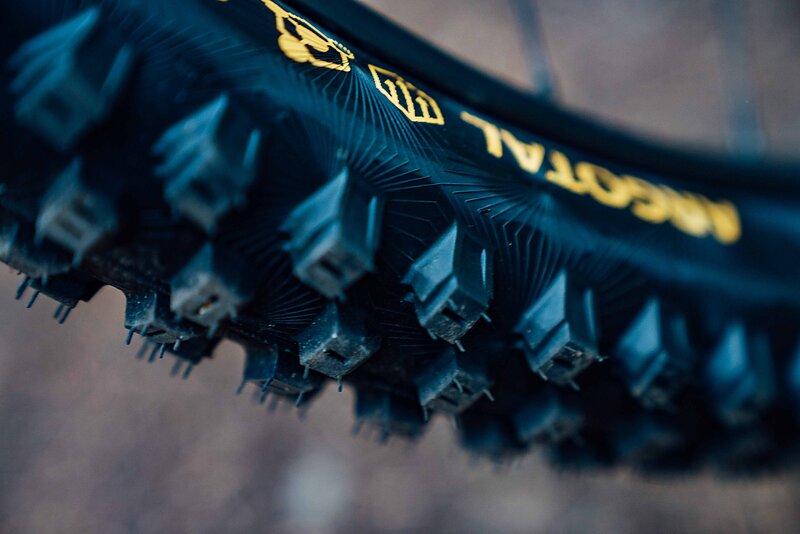 I mounted these tires to a pair of Crankbrothers Synthesis E 11 carbon wheels. The front rim has an internal width of 31.5-inch, while the rear width is 29.5-inch. I did not use foam inserts. While they were not the easiest tires I've ever mounted, they were also not the hardest, which is fine because there is a definite sense of security that comes from a tight-fitting tire. It is much better to break a tire lever during installation than to have your tire burp air or bust off the rim in a corner—neither of which happened during my time with these tires.
My first few rides on these tires found me roaming the familiar forest trails of the Pacific Northwest. Known for our loam, it may surprise some to hear that by the end of summer, things around here can turn into moon dust and then quickly into soup when the rains inevitably fall. 
Riding during this transitionary period meant that the Kryptotal and Argotal's adaptability was on full display. Throughout a couple of weeks, the trails transitioned from bone dry to muddy and provided the perfect conditions for tire testing. Gracefully gripping blown-out dusty corners one day and slippery root sections the next, I quickly learned to trust leaning the bike over and letting the tires carry me through.
As the testing continued, I was able to really find how far you could push these tires and still find grip. Of course, there is a limit to traction with any tire, but the Kryptotal-Re and Argotal offered as much or more than any comparable tire combination I've tried before. What's more, the overall feel of the ride was exceptional. Cornering always felt firm and confident, while rough straightaways were met with ample dampening and suppleness.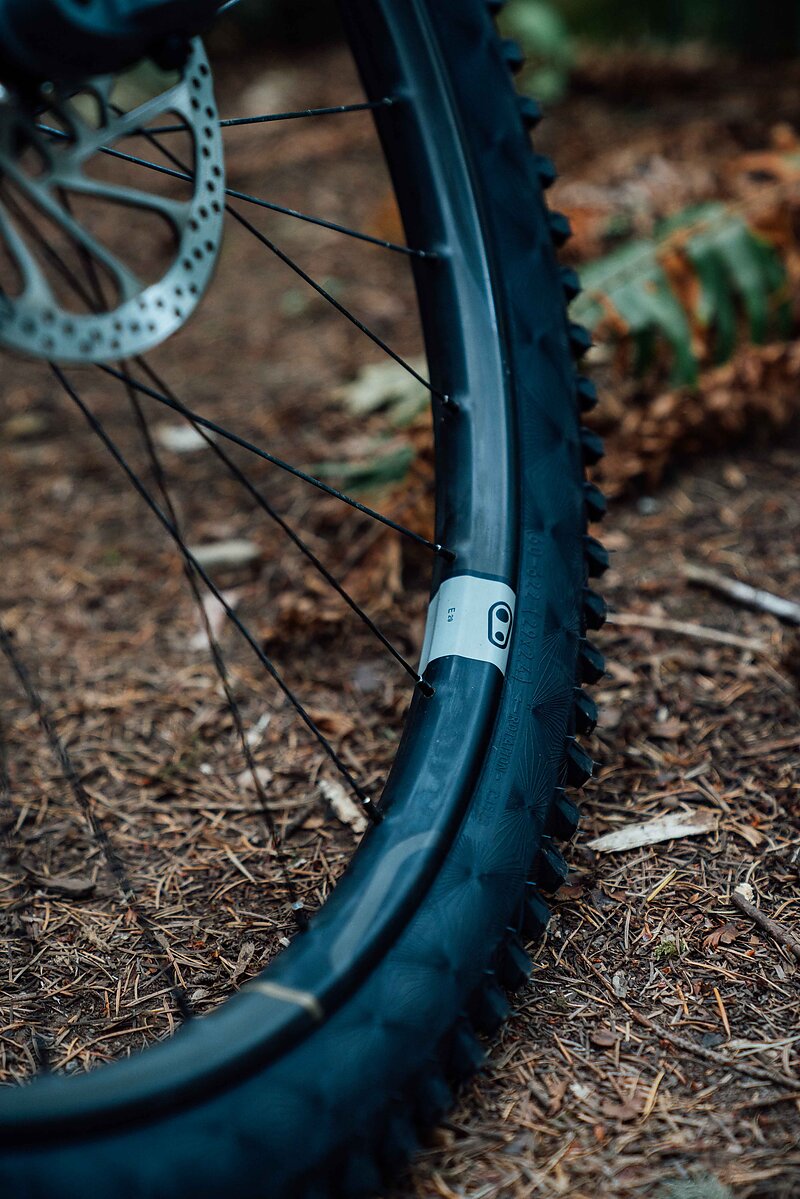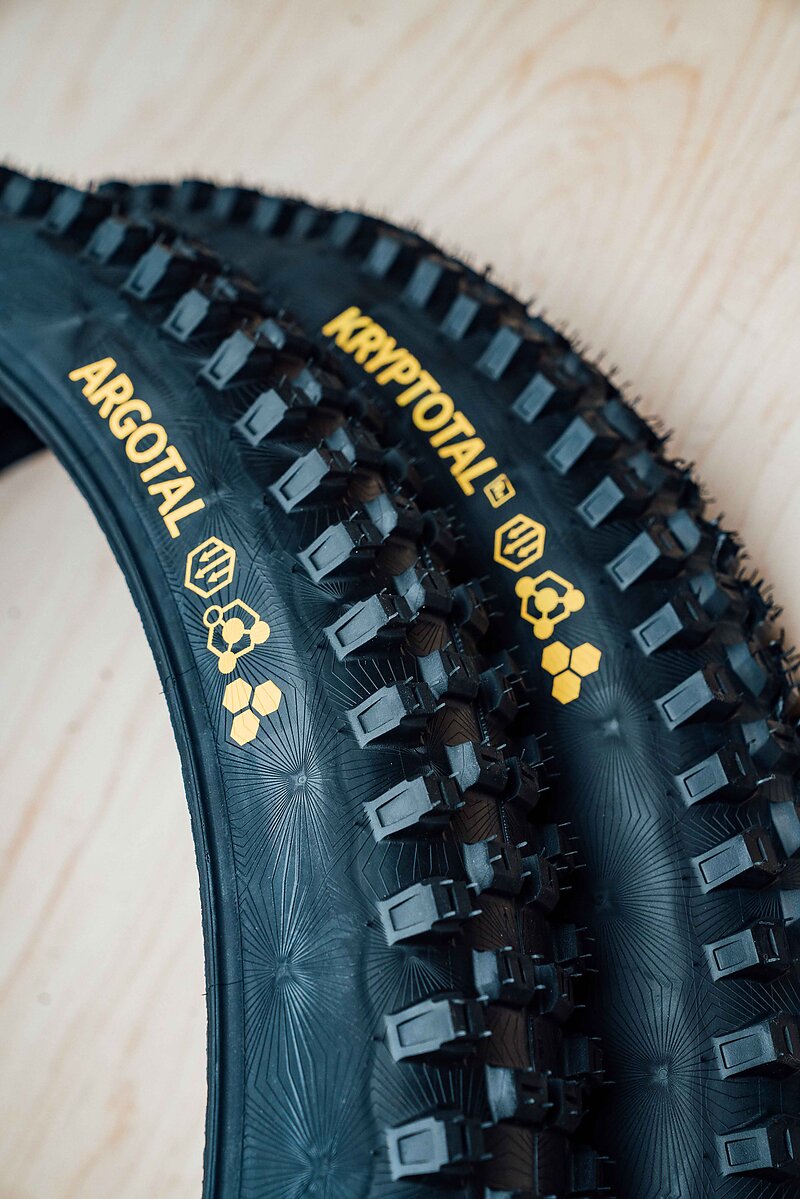 "From the tip of the tread all the way through to the guts, each tire is made out of a single compound," Taylor said of a feature I noticed gives the tires a lovely, unified feel on the trail but also enhances longevity. "They last a suspiciously long time… I've been running a pair of SuperSoft tires on my bike for two seasons now, and they're still in great shape." 
Though not something I've had the time to properly test myself, durability is a highlight I have heard several other riders praise—the tires' durability was even tested by the Atherton MTB racing team at the Dyfi Bikepark in Wales.
In the world of mountain biking, where the rubber truly meets the trail, the Kryptotal and Argotal stand out as a testament to the confluence of chemistry and performance. They're not merely tires—they're a celebration of what's possible when science meets adventure. With a tire to suit each rider's preference, I think the gravity range from Continental should be a top choice for anyone riding trails on two wheels.