Cannondale Jekyll 1 Bike Review
Cannondale's new Jekyll bears resemblance to the legacy model's aesthetic I remember first encountering at my local bike shop in Superior, Wisconsin.
During my formative years, I came to associate intricate layout and complex elegance with the Jekyll line of full suspension rigs and, more than 20 years later, this still rings true. I haven't been on a Cannondale since my childhood dirt jump bike, so I was elated to hop aboard and see what this sparkly green machine is capable of.
This latest iteration of the renowned Jekyll features a split downtube which houses a Fox Float Factory X2 shock (Jekyll 1 build) with 165 millimeters of high pivot suspension. Even more notable than its design is the Beetle Green paint job—guaranteed to snap necks at your local trailhead and inspire debate among your crew. Flashy looks might not be every rider's cup of tea, though you'd be hard-pressed to find another modern mountain bike that beckons the eye to the degree of the Jekyll. As your viewing angle shifts, a scintillating emerald-green finish transforms to emit a peachy-orange glow.
The Jekyll felt as comfortable as a worn-in glove when I first threw a leg over it. With a 475-millimeter reach (size Large) and super steep 77.5-degree seat tube angle, it seemed as if it was developed specifically for the harsh climbs of Washington's Cascade Mountains. The Jekyll certainly isn't the most efficient climber—the high pivot penalty of an additional cog in the chainline is inevitable—but it certainly could be considered one of the most comfortable cockpits to suffer in. A dash of anti-squat, which works to keep pedal bob at bay, was evident but gave way to more movement while pedaling out of the saddle, even more so with improper form and excessive body English.
Geometry & Specs:
Wheel Size: 29"
Rear Travel: 165mm
Fork: 170mm
Wheelbase: 1264mm
Chainstay: 442mm
Reach: 475mm
Head Tube Angle: 64°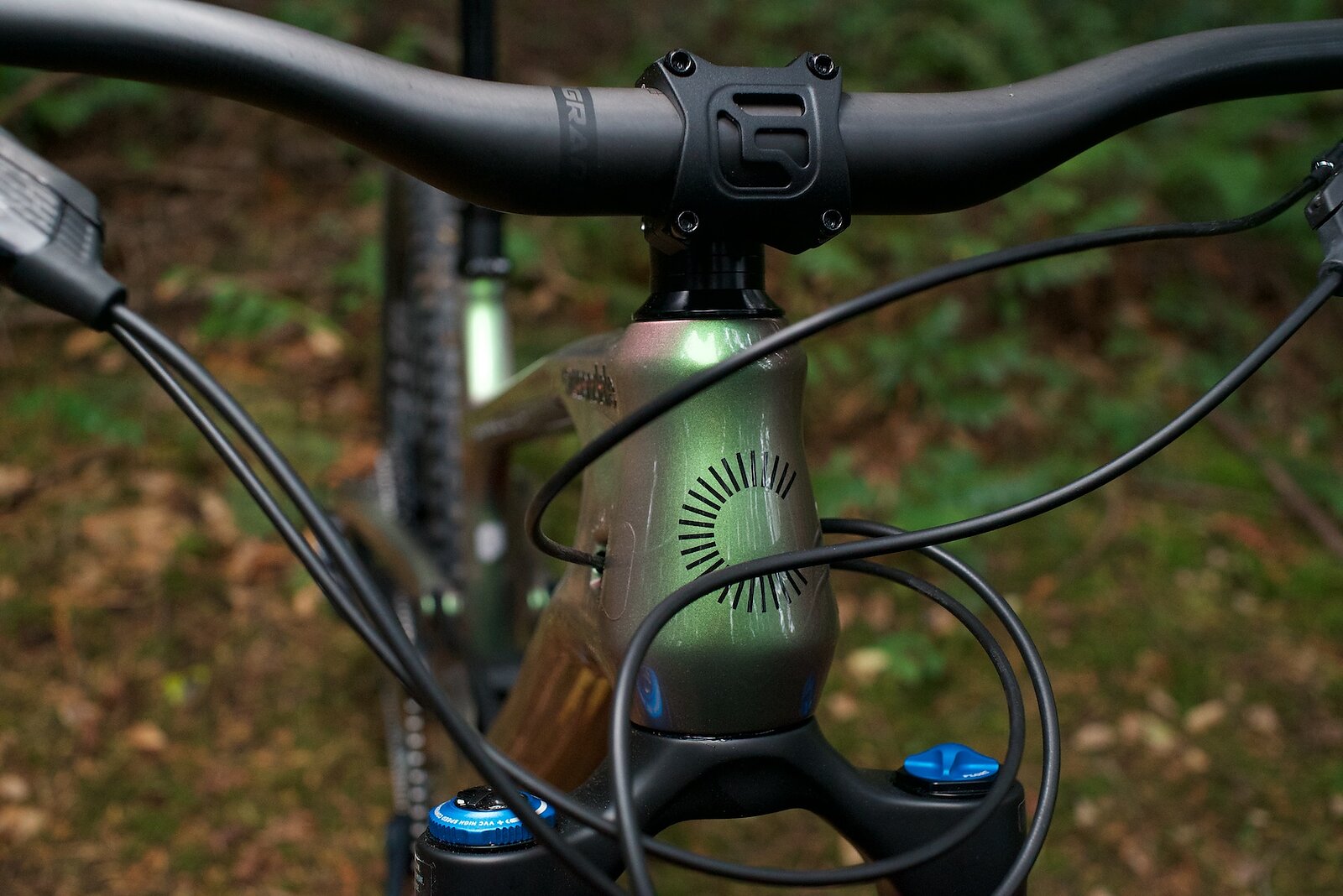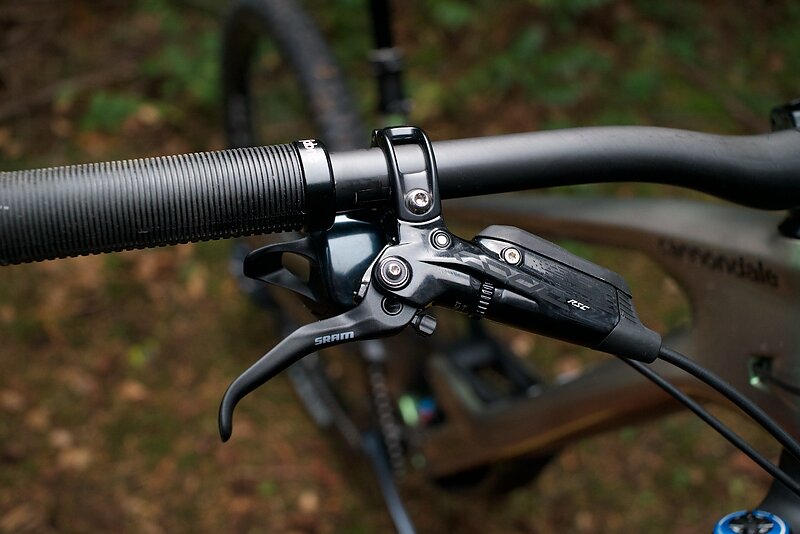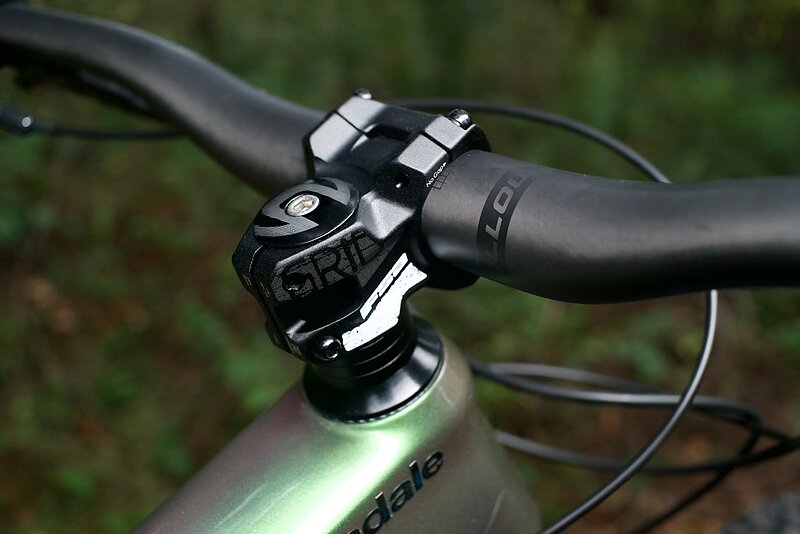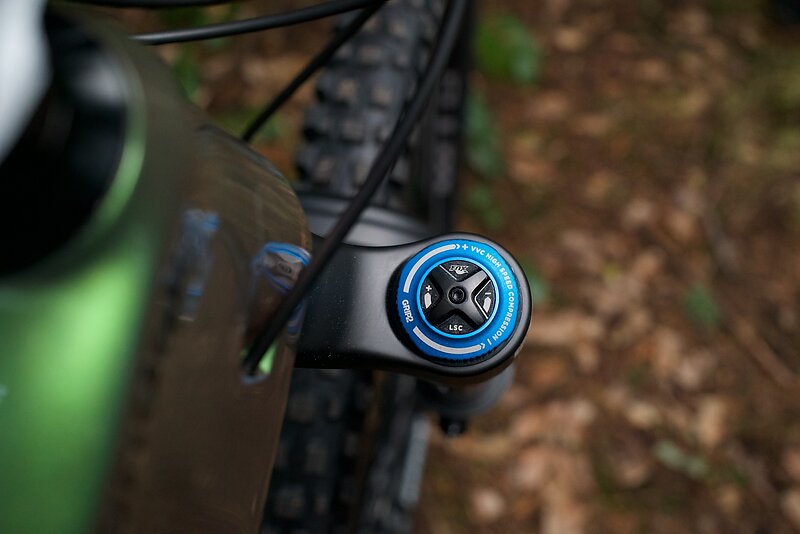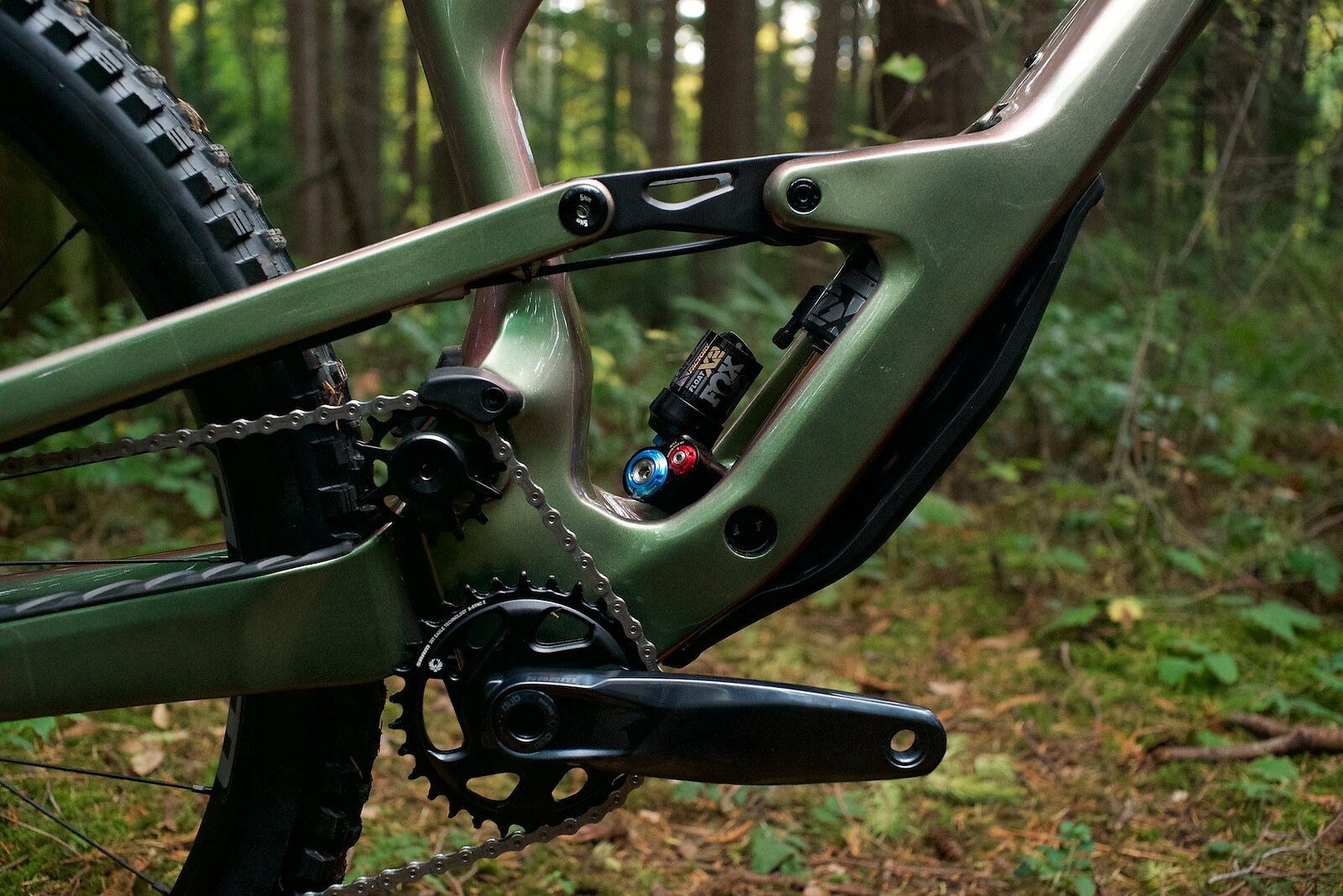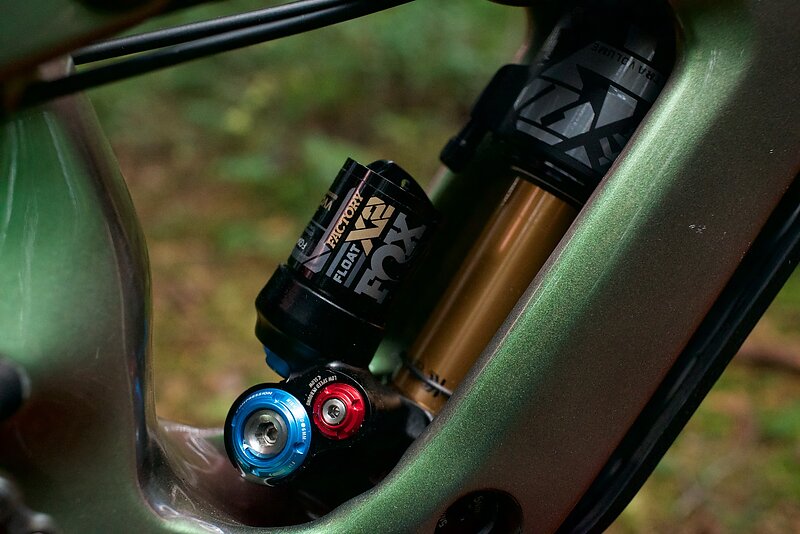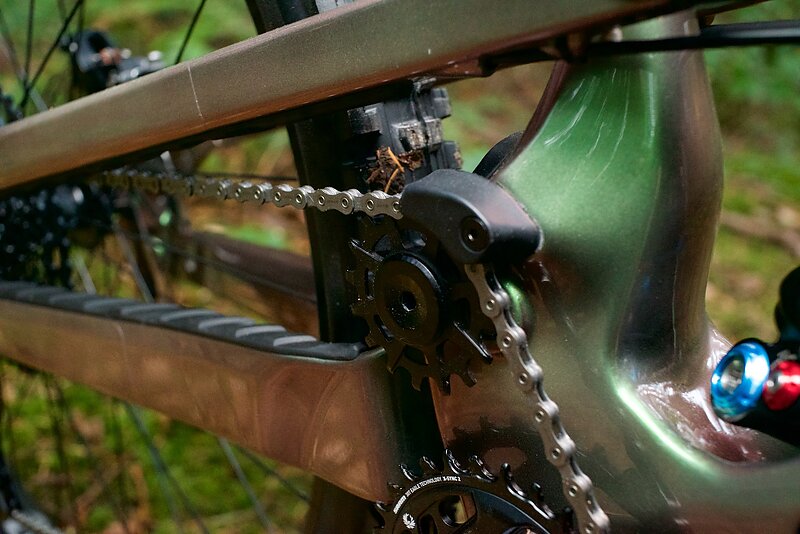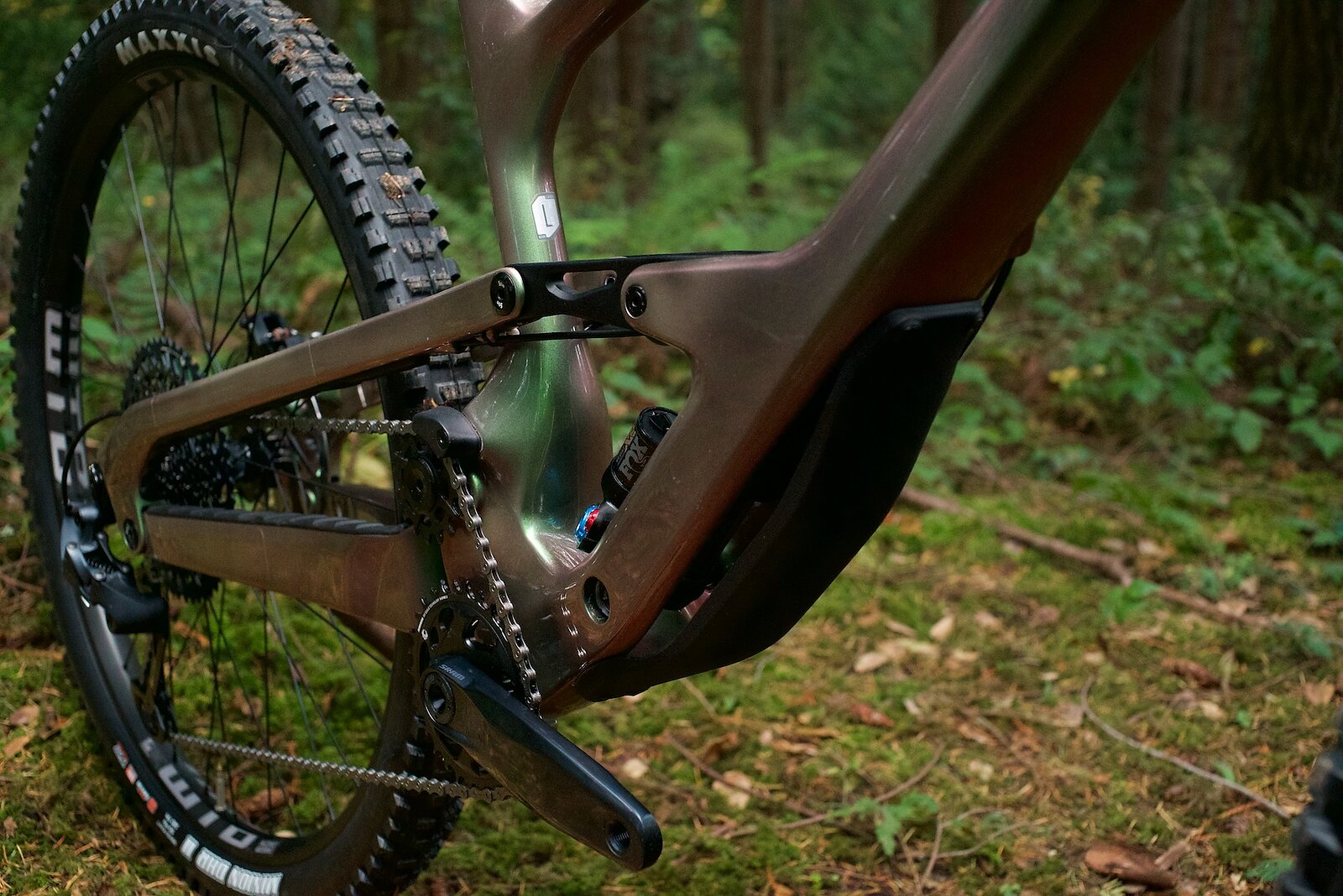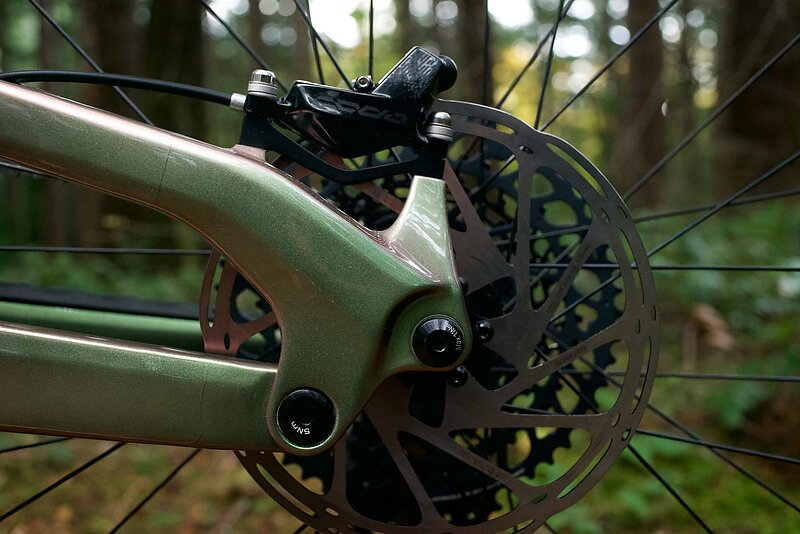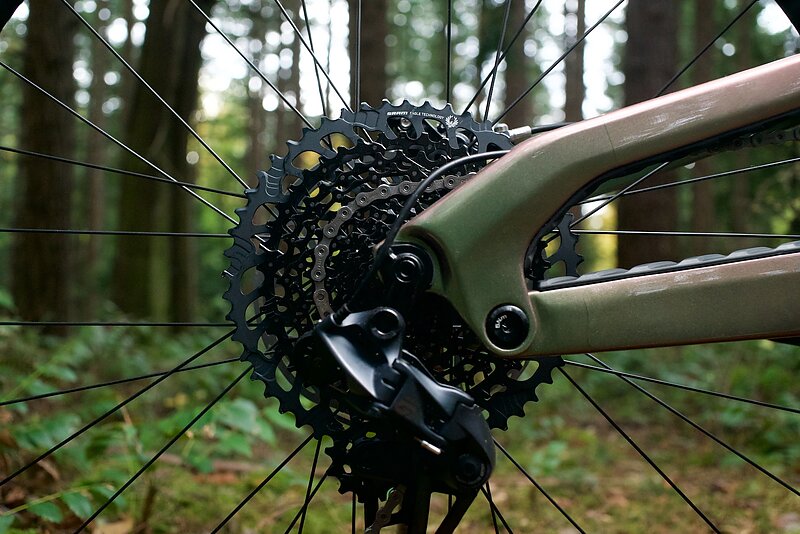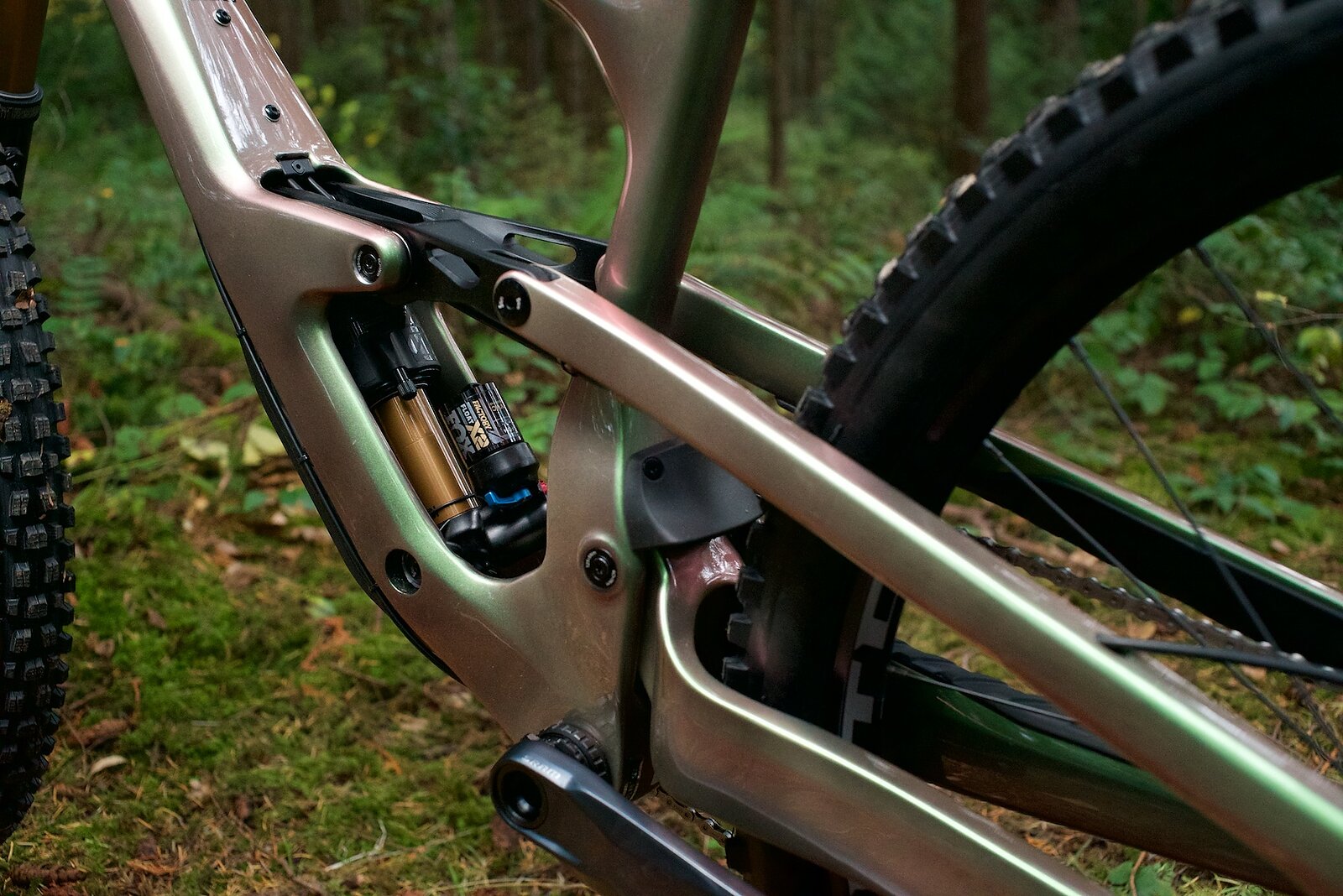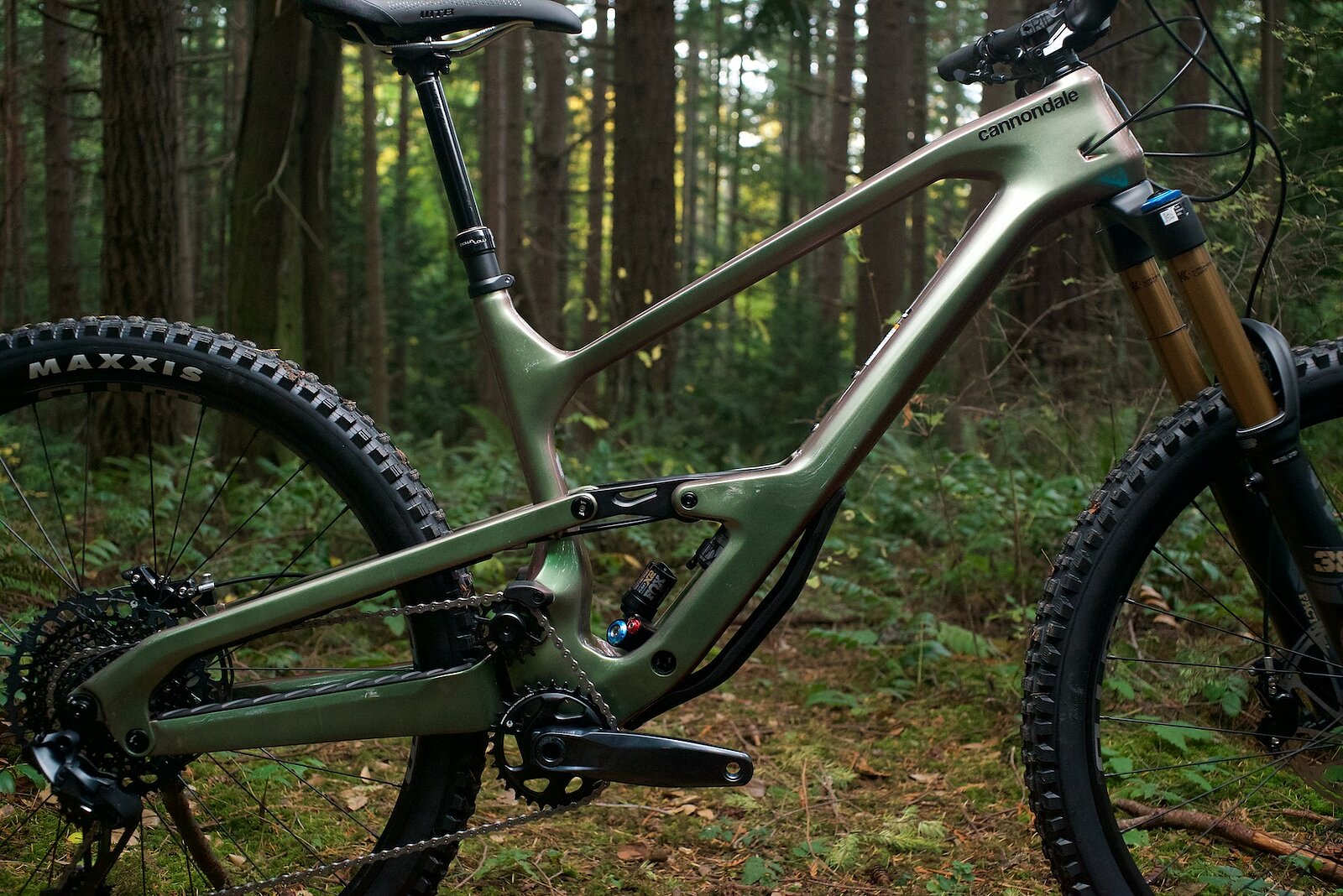 Realistically speaking, churning uphill is just a means to an end aboard any long travel enduro bike. The Jekyll lives for descents. This bike felt as planted as some downhill bikes have for me in the past. When hurtling towards chunk, compressions and drops large enough to make the average trail bike shudder, I was able to remain poised and settled. The frame is well constructed and stiff in all the right places, resulting in a very stable ride. My favorite characteristic of the Jekyll is that it seems to possess the signature split personality I've found on a select subset of high-end high pivots; it corners aggressively and effortlessly while still providing heaps of straight-line stability. Also impressive was the supportive Fox Float Factory 38 fork with 170 millimeters of travel. And, on a bike with this much downhill capability, I was delighted to see Cannondale spec a 220-millimeter front rotor with a 200-millimeter rear. This combination works wonders on the already-capable SRAM Code RSC brakes, especially for riders with an aggressive riding style.
Top quality mountain bikes are abundant in today's marketplace, though few blend sleek design and rock-solid fundamental performance as naturally as the Jekyll. For riders seeking steeper than steep trails and sonic boom speeds, the Jekyll is an undeniable option. You may burn a few extra calories on the climb than your friends, but you'll be reduced to nothing more than a blurry palette of shimmering green when it's time to head back down. In that sense, the Jekyll is a work of art.
Cannondale Jekyll 1 - $6,100