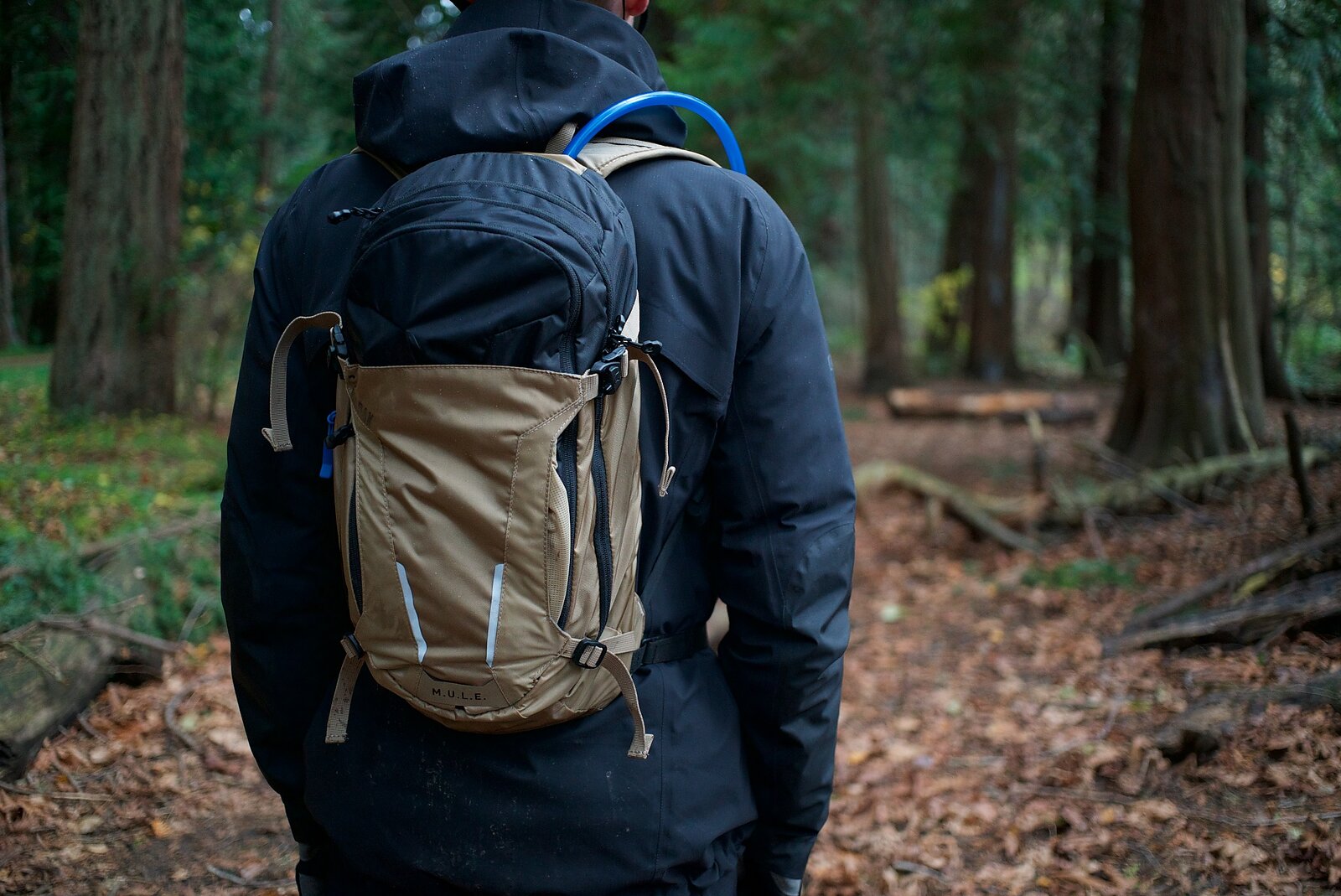 Camelbak MULE Hydration Pack Backpack Review
Short of coaxing along an actual packhorse, I prefer to be over-prepared on a ride. Do you need a pump? Use mine. A snack? Take your pick. Would you like me to use my hemostatic powder to stop the blood from gushing out of that gaping wound? My pleasure.
During a decade of guiding trips and repairing bikes professionally, I'd somehow turned into a roving aid station. So, when the hip-pack wave washed over the mountain bike landscape, I was wary. It seemed to threaten my way of life. Sure, no one ever forced me to ditch my backpack, but I found myself being uncomfortably drawn to the "less is more" mantra.
But in the real world of science and facts, "more is more."
CamelBak has been giving us the option for "more" since 1989, when the company introduced the world to the notion of sucking water out of a bag through a very long straw. This ingenious solution to hydrating on the go has allowed athletes to endure beyond previous limitations and has inspired numerous brands to piggyback on the concept. Despite all this fierce competition, however, many people still refer to any hydration backpack as a "CamelBak," in the same way that pretty much everyone calls a facial tissue a "Kleenex." And in the marketing-driven world of brand recognition, that's the holy grail.
Another name synonymous with CamelBak is the M.U.L.E., one of the company's flagship hydration packs. This marks the twenty-fourth year the brand has been offering this classic bag, and with age comes wisdom. The current iteration makes use of the latest manufacturing technology, even incorporating recycled materials, all while staying true to time-tested features. What's more, the updated look of this pack is really attractive. Every color option looks well-balanced on the sleek lines that define the new M.U.L.E. 100-ounce pack, and the "kelp black" color in this review is a case in point.
As made clear by the moniker, this bag can hold 100 ounces of water. The patented "Crux" reservoir is easy to fill with its wide mouth and clever handle design. This is all continued in a separate compartment, where the water bladder hangs on a fabric loop to prevent any bunching. When filled completely, the reservoir takes up approximately three liters of the pack's overall 12-liter volume. The "Big Bite" mouthpiece is highly efficient and never left me feeling like I had to work for my water. It also has a locking feature to stave off leakage.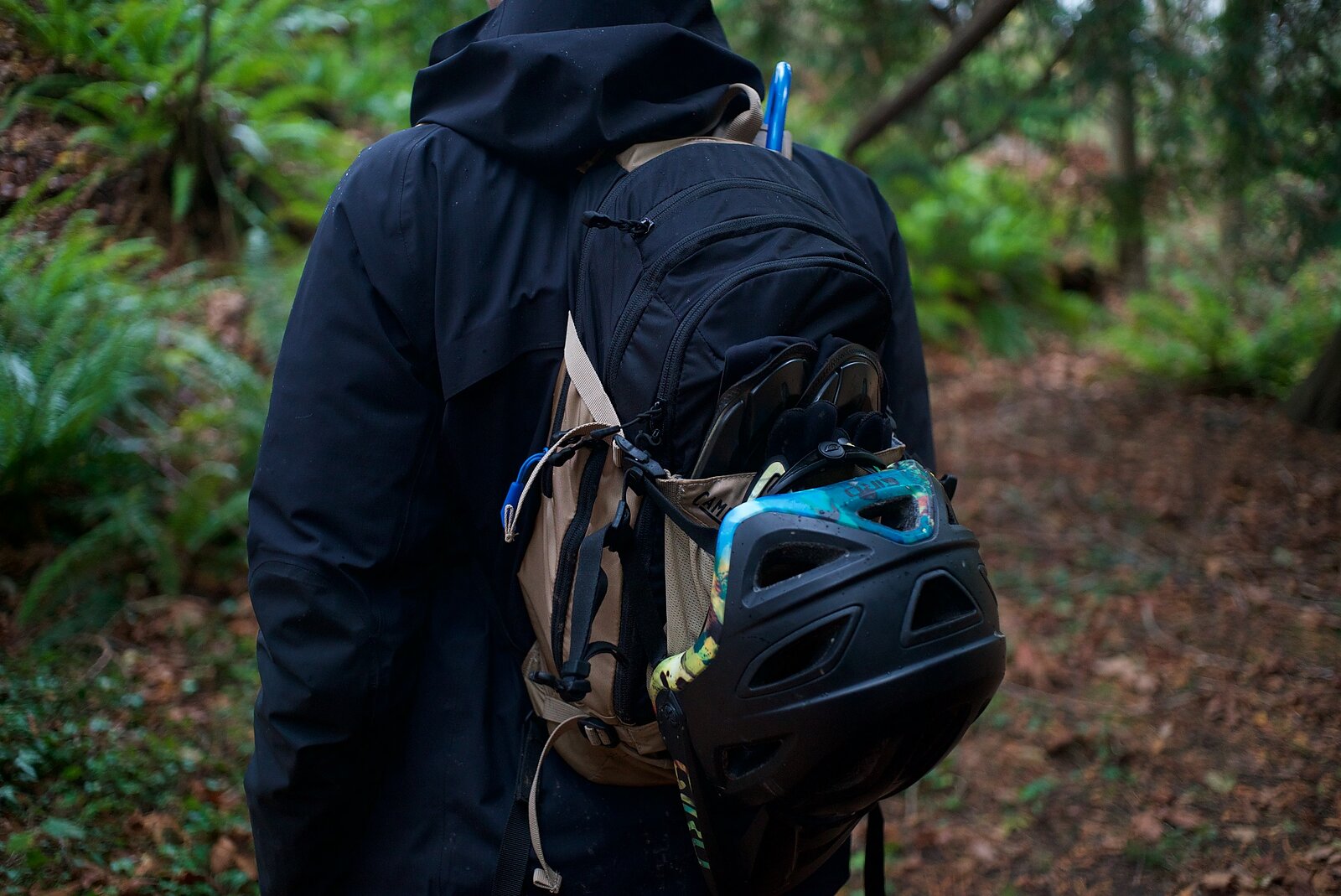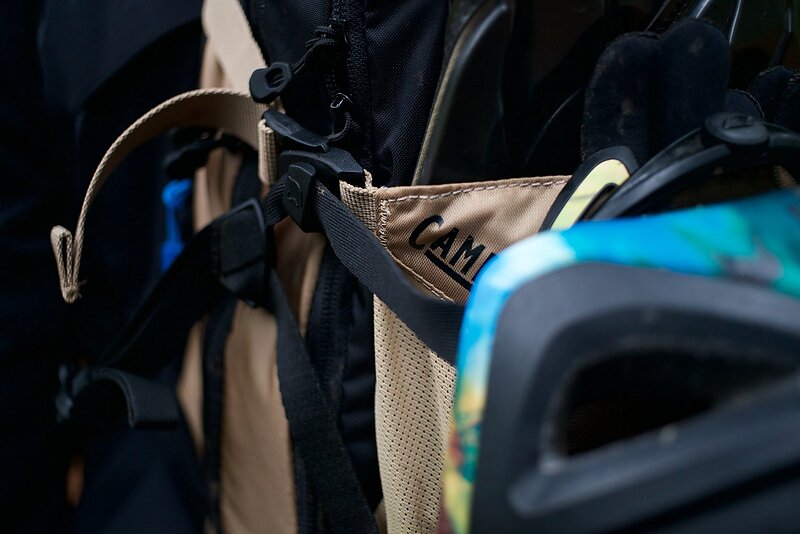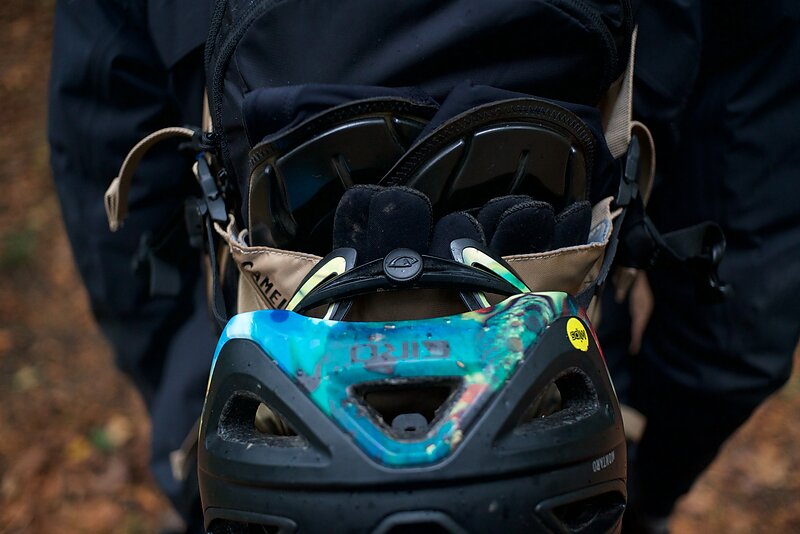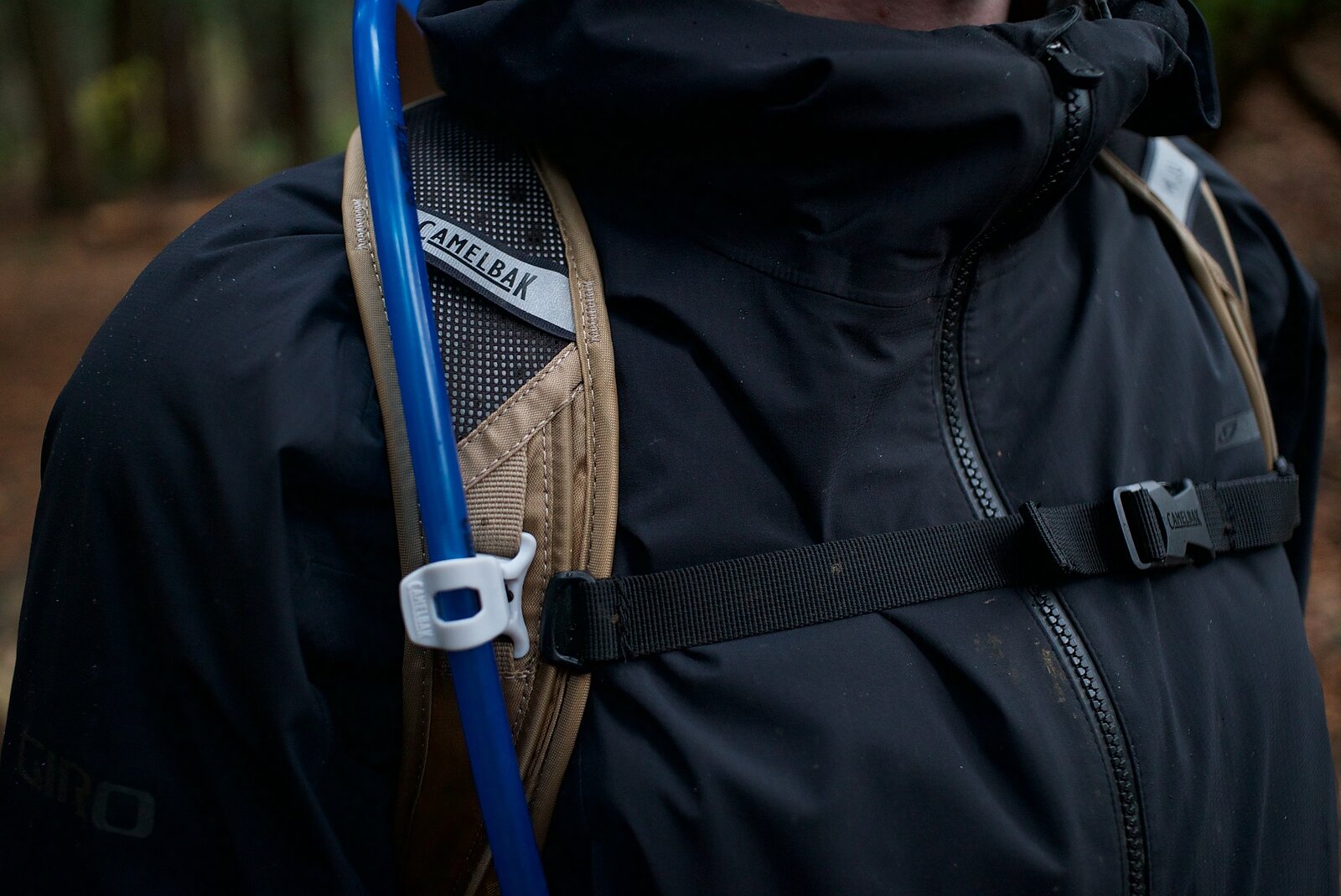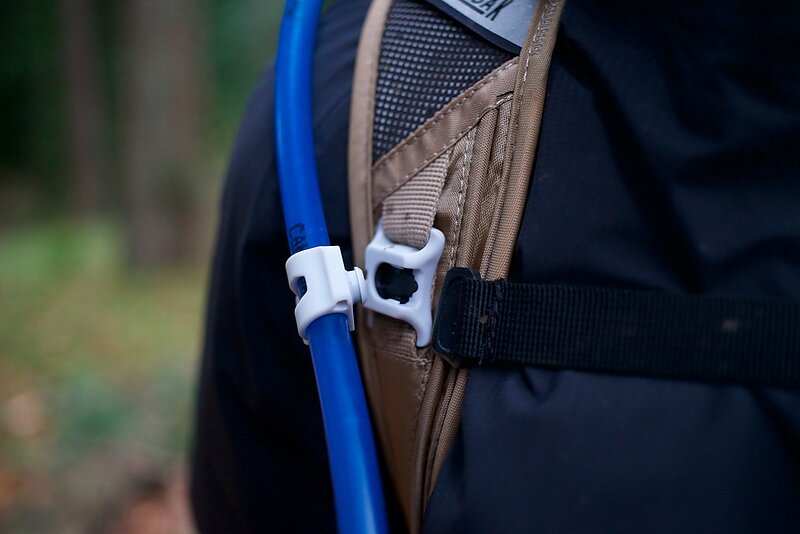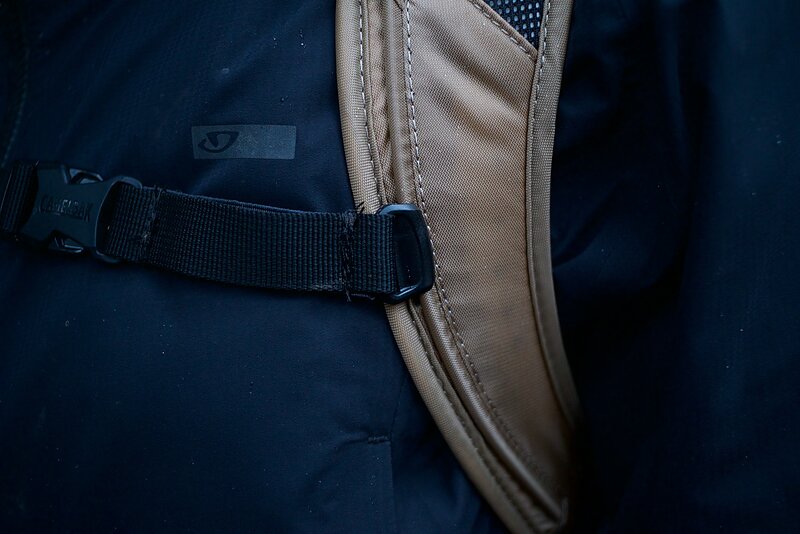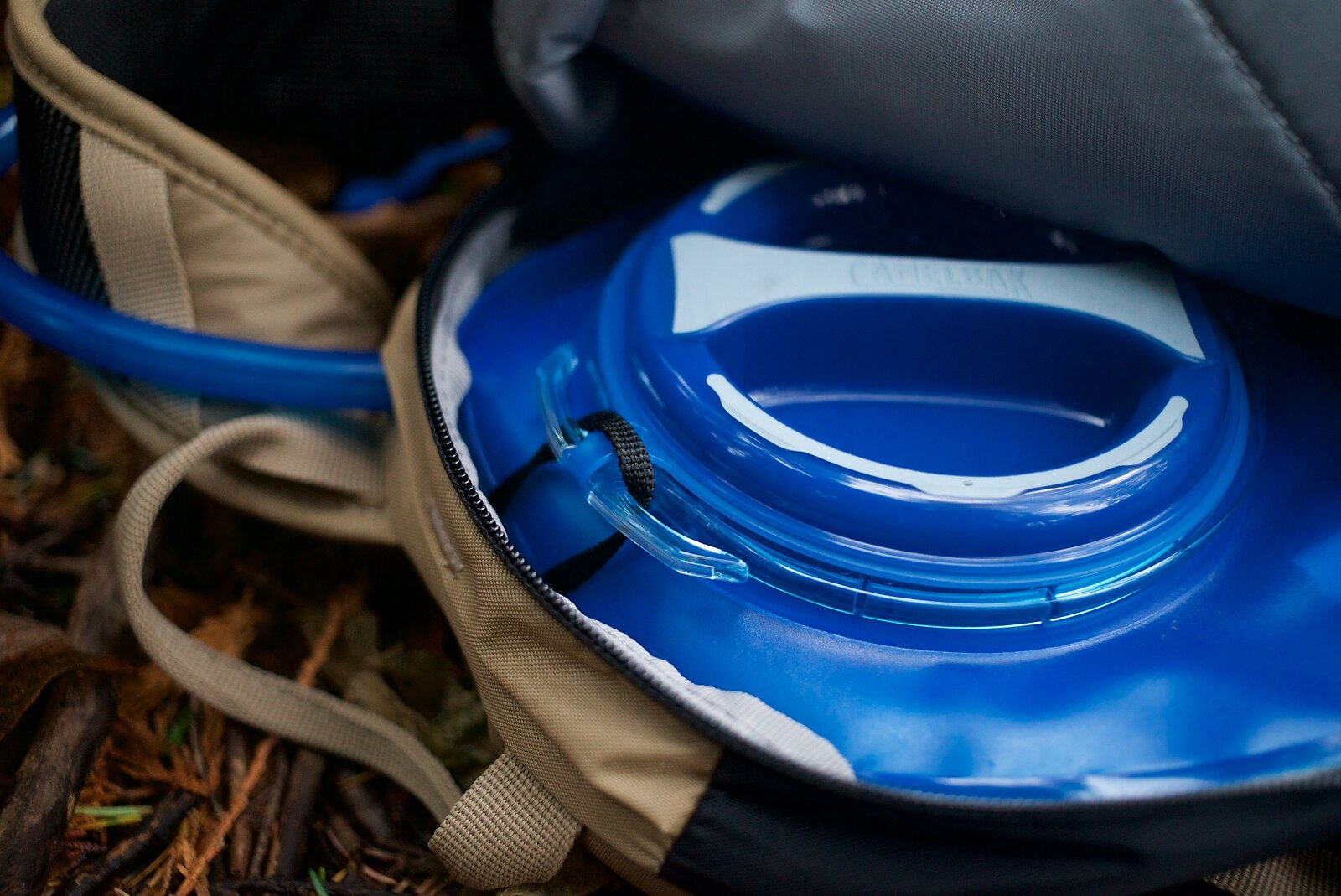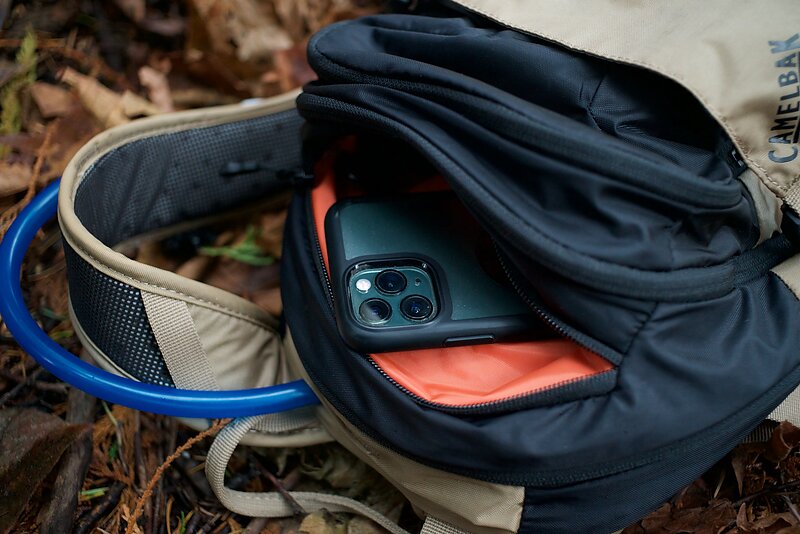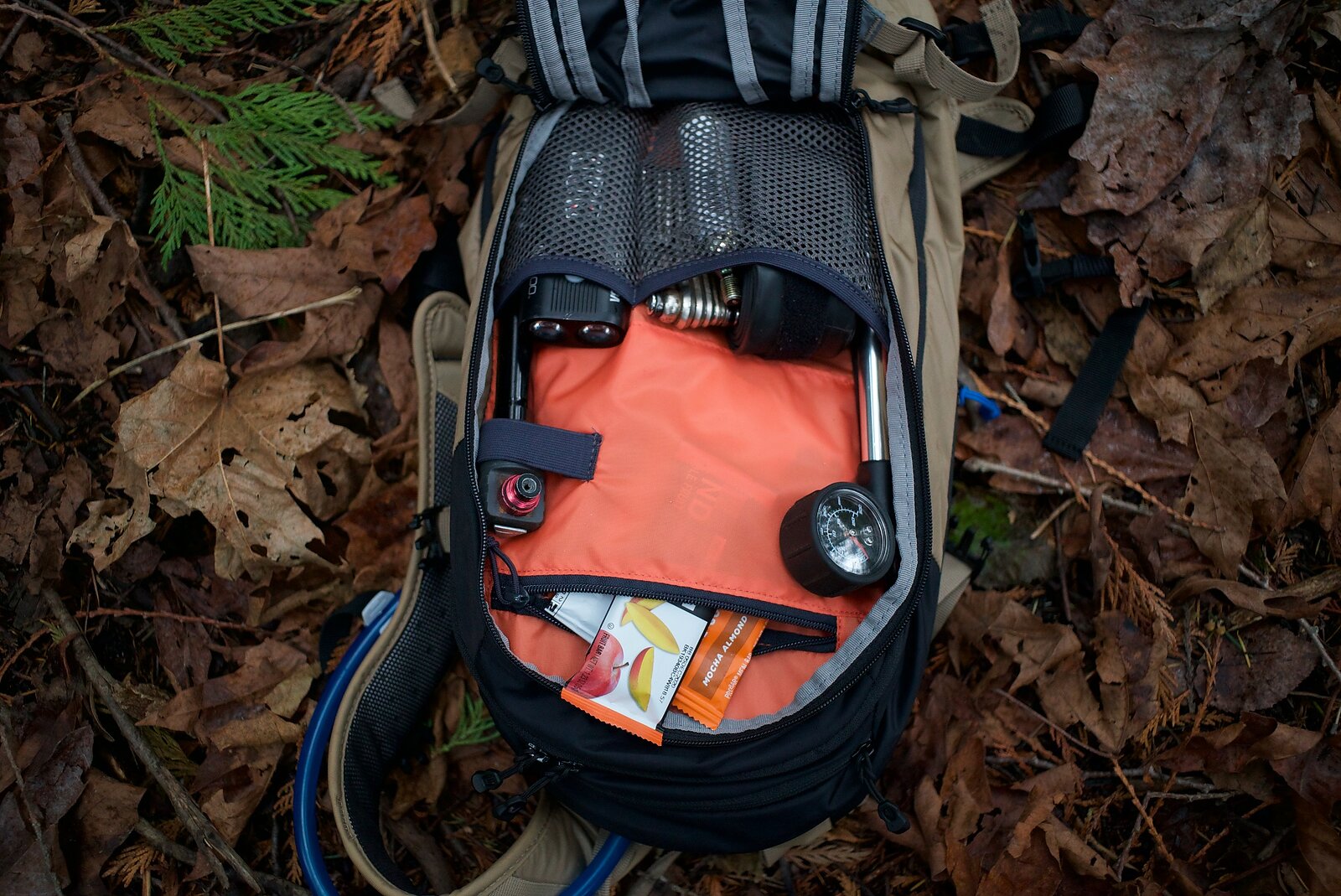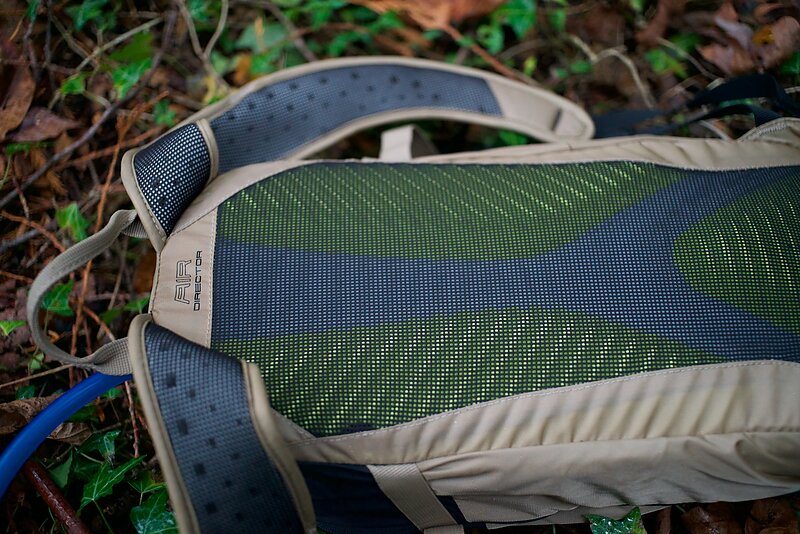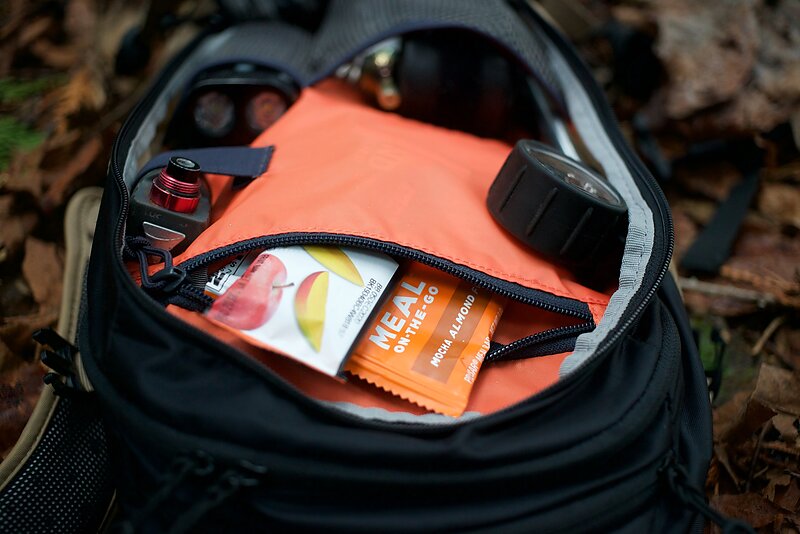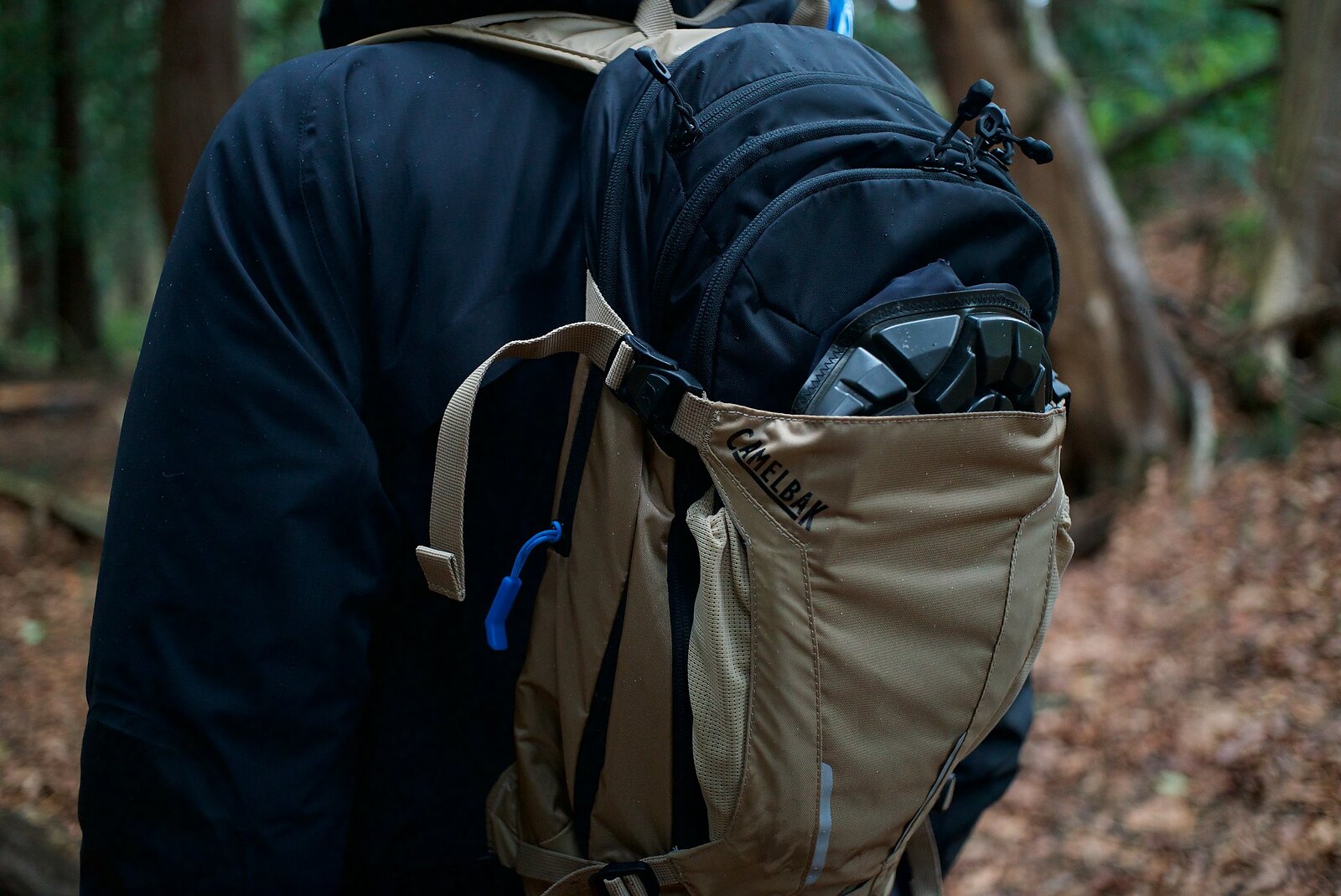 The rest of the pack is segmented into three additional compartments. A small pocket on top is designed to keep your phone safe and accessible. Underneath that, the main compartment has room for extra layers and other large items. The outermost compartment is divided with small pockets to help organize tools. On the outside of the pack there is a mesh-lined pouch for sweaty layers, trash, or whatever else you may not want to leave smoldering inside. The buckles for this pouch also have hooks to which you can attach the straps of a helmet.
Once loaded, the ergonomics of the pack distribute the overall weight comfortably. The shoulder straps are nicely contoured and not overly padded. Keeping everything in place, a highly adjustable sternum strap allows the pack to fit a wide range of body types. In addition, the minimal waist strap provides extra stability when riding technical terrain, but it can be removed entirely when desired. For the contact points with your back, the "Air Director" system is composed of wavy foam dressed in mesh to move heat away from the body. It's simple yet effective.
It shouldn't be surprising that a company with this much experience is still making great packs. The M.U.L.E. ticks most of the boxes I consider essential, and it does it all in a tidy package. If I could wish for one thing it would be that CamelBak had a solution to attach the bite valve more securely to the shoulder straps. When riding more rugged trails, I found myself distracted by the end of the hose flopping around. Also, I would love to see more information regarding their use of recycled materials in the manufacturing process, but I applaud them for taking steps toward more environmentally friendly production.
Though designed for mountain biking, including tool-specific organization, this pack would be a worthy companion on just about any outdoor excursion for those wanting to travel light while still being prepared for all contingencies. Even though the price of high-quality gear can add up, the CamelBak M.U.L.E. can serve so many purposes that it could actually be the one pack you need for almost all of your outdoor activities. And in that sense, the M.U.L.E. is an all-around work horse.