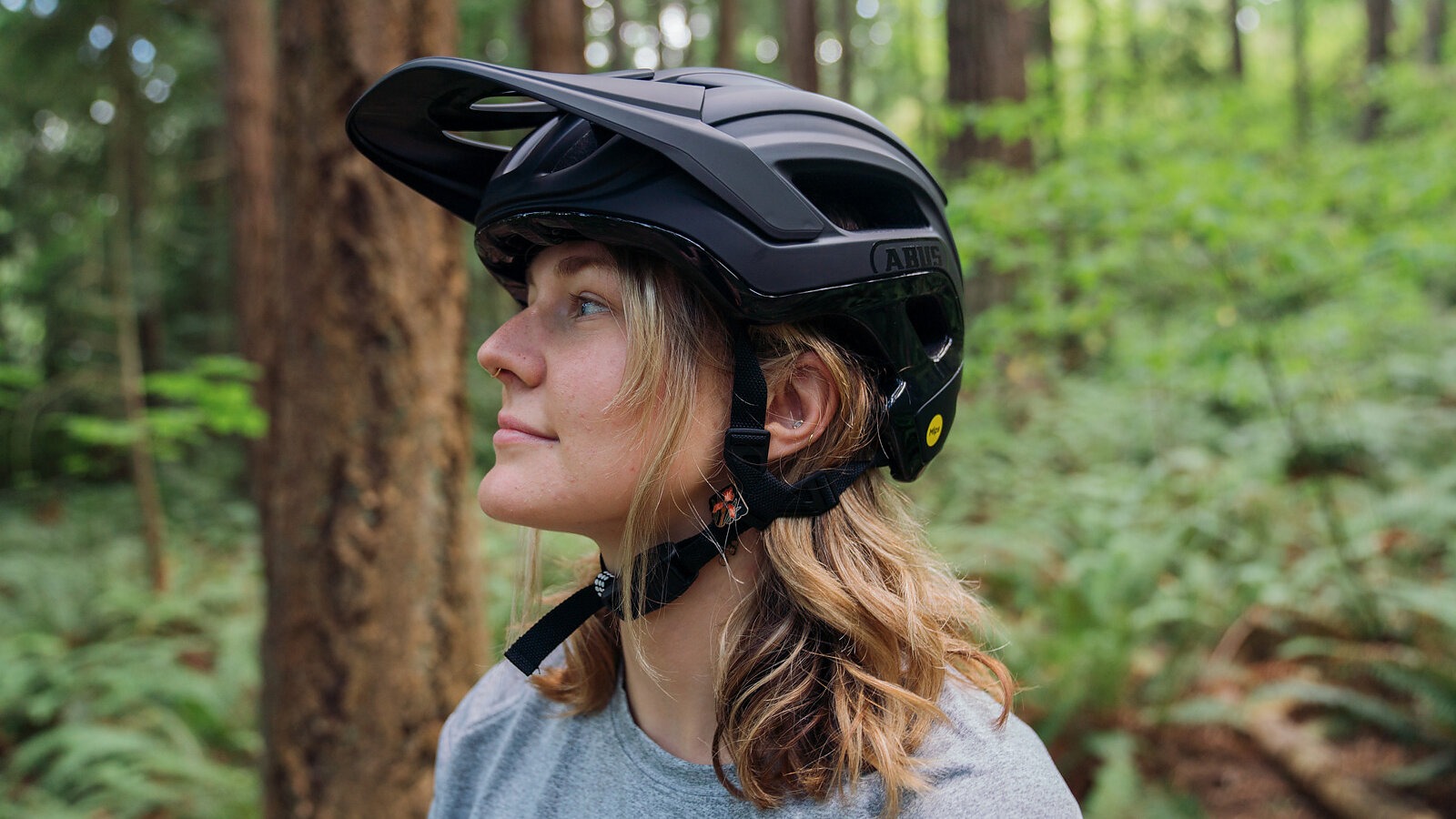 ABUS Cliffhanger MIPS Helmet Review
Security on the bike means many things to many riders—defense in challenging terrain, confidence when trying new features, or insurance in the event of an unlucky dirt nap.
For German company ABUS, security is in its DNA. ABUS started as a family business making padlocks in 1924 and has since expanded to a global operation offering commercial, home, and personal security products. Many of us first became familiar with ABUS for its theft-deterring u-shackle bike locks. Starting first with casual helmets in 1994, ABUS has expanded to protect noggins with recently released half-shell and full-face mountain bike helmets.
Greg Heck, the marketing and public relations manager at ABUS, says the company's full range of mountain bike helmets were designed in collaboration with pro riders Richie Schley, Cedric Gracia, and Steffi Marth.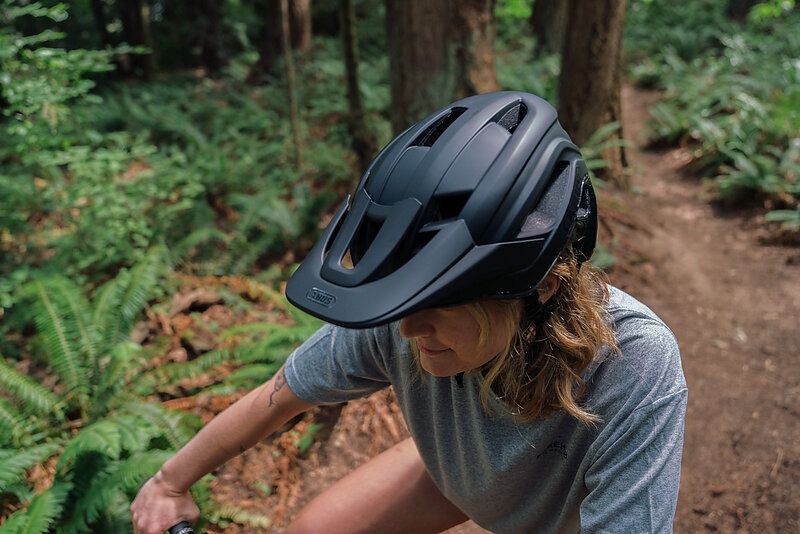 The CliffHanger MIPS trail helmet is positioned as ABUS's flagship half-shell. The trail helmet features three points of fit adjustability, sufficient ventilation, safety technology, and modern contours. Upon wearing the CliffHanger, it's clear that the helmet is lightweight and provides extended coverage, goggle compatibility, and rattle-free comfort. I best describe this helmet as the enduro shredder's half-shell. It has an aggressive appearance and feels very ready for rough terrain when a full face isn't entirely needed.
Safety is the top priority for mountain bike helmets, and the CliffHanger MIPS helmet excels. It boasts advanced safety features that position it among the top-tier open-faced helmets. The helmet is equipped with the Multi-directional Impact Protection System (MIPS), specifically designed to reduce rotational forces in the event of an impact, enhancing overall safety. MIPS and other rotational force technologies are becoming commonplace in bike helmets as this type of force poses a more significant risk than straight impacts. I did not test it, but ABUS offers an optional QUIN technology with an acceleration sensor for fall detection. This $69.88 sensor, available in early 2024, can alert your chosen contact in case of a crash, similar to wearables and cycling computers with incident-detection features. Referred to as ActiCage by ABUS, the helmet has an indiscreet skeleton in the expanded polystyrene foam (EPS) liner. ActiCage improves the helmet's structural strength and allows for larger ventilation holes by bridging the gap between EPS sections.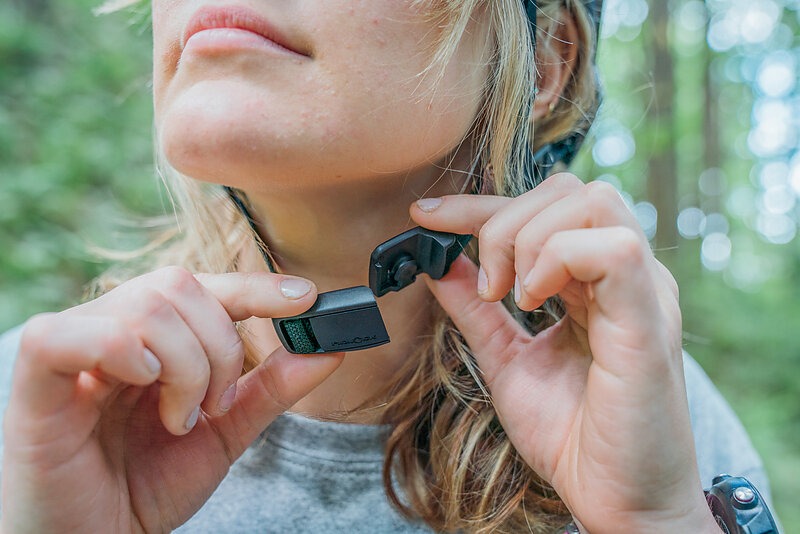 "With their years of riding experience, we used that knowledge to design the MoDrop MIPS, CliffHanger MIPS, AirDrop MIPS, and now CliffHanger and AirDrop,"—Marketing and Public Relations Manager at ABUS, Greg Heck
Helmet fit is undoubtedly essential for proper protection. Fit preference varies from rider to rider, so ABUS has designed the CliffHanger with four adjustment points. The most obvious adjustment is the ZoomAce MTB fit system—a dial adjustment to tighten the full circumference fit of the helmet. The dial is easily adjusted with one hand. You can adjust the fit system's height by approximately 45 millimeters at the rear, allowing you to customize how it supports your occipital bone. This adjustment ensures a secure fit that prevents the helmet from moving forward or backward, reducing pressure on your glasses or goggles. Additionally, the TriVider strap system allows for lateral strap divider adjustment. It takes a moment to move the straps through the strap divider, but once in place, the strap does not move, and I was able to find a comfortable placement for the strap below my chin. The chin strap is secured with an adjustable FidLock magnetic buckle.
The CliffHanger's construction boasts a sleek and modern design. The outer shell seamlessly encapsulates the EPS liner, enhancing durability and aesthetics. It features eight air inlets and six air outlets, not only for excellent ventilation but also with a stylish design that conveys speed and ruggedness. The adjustable visor complements the helmet's contours and easily accommodates goggles when pushed up.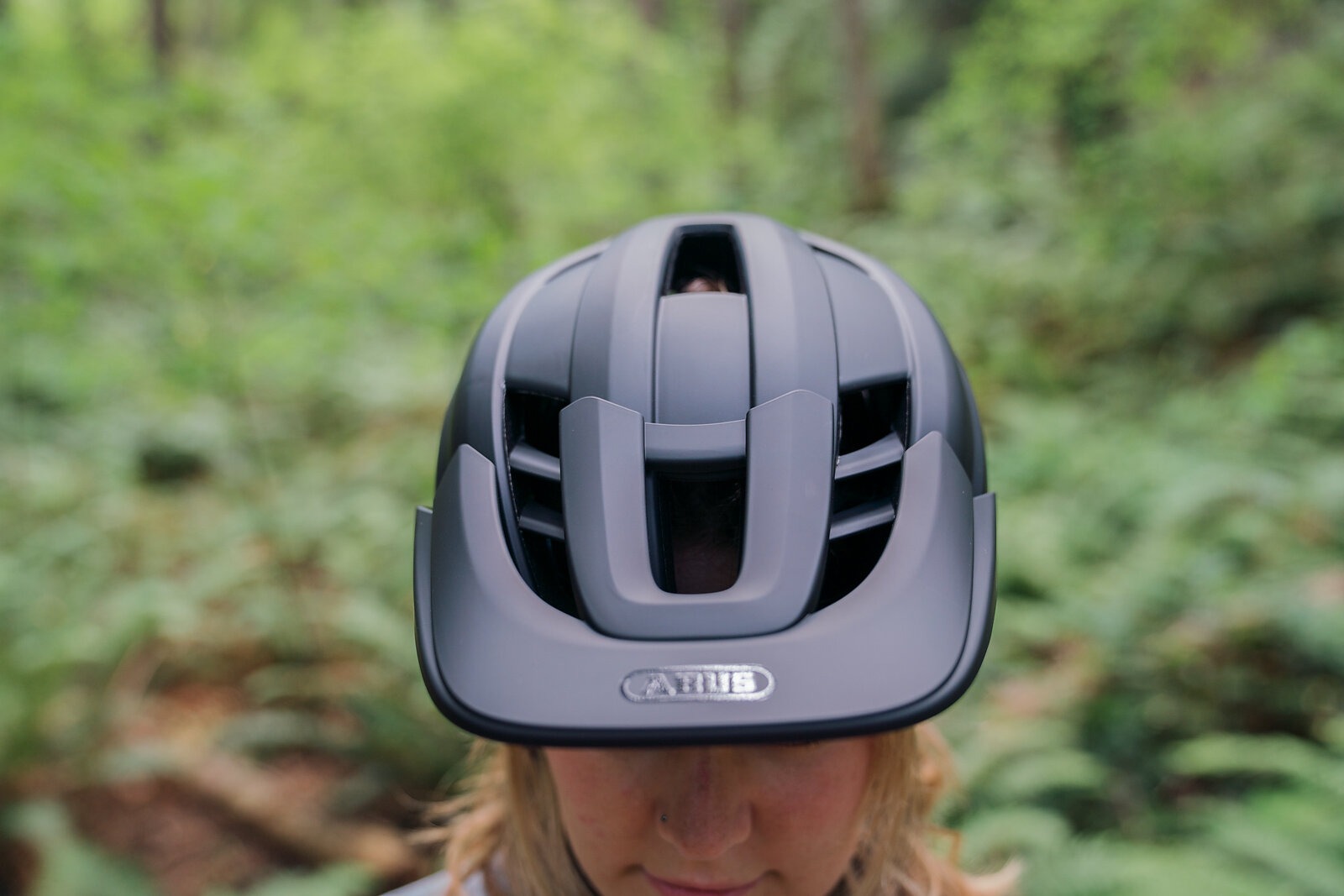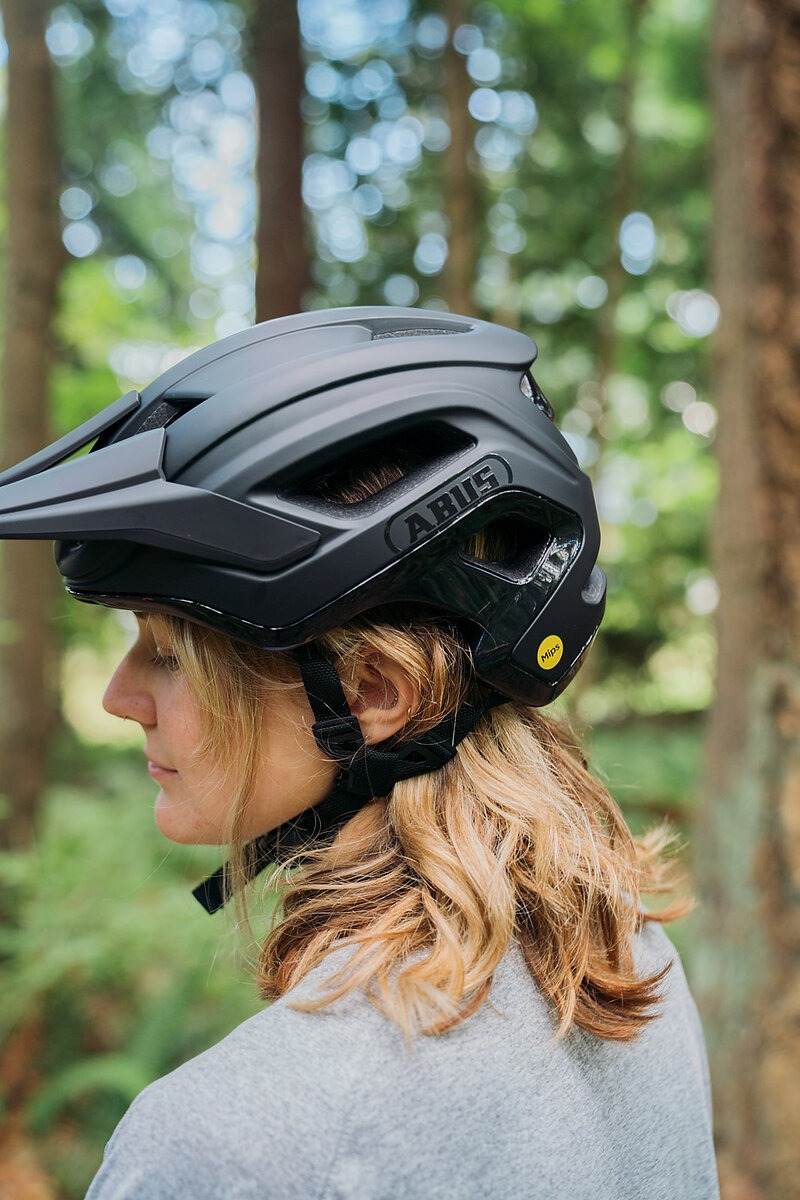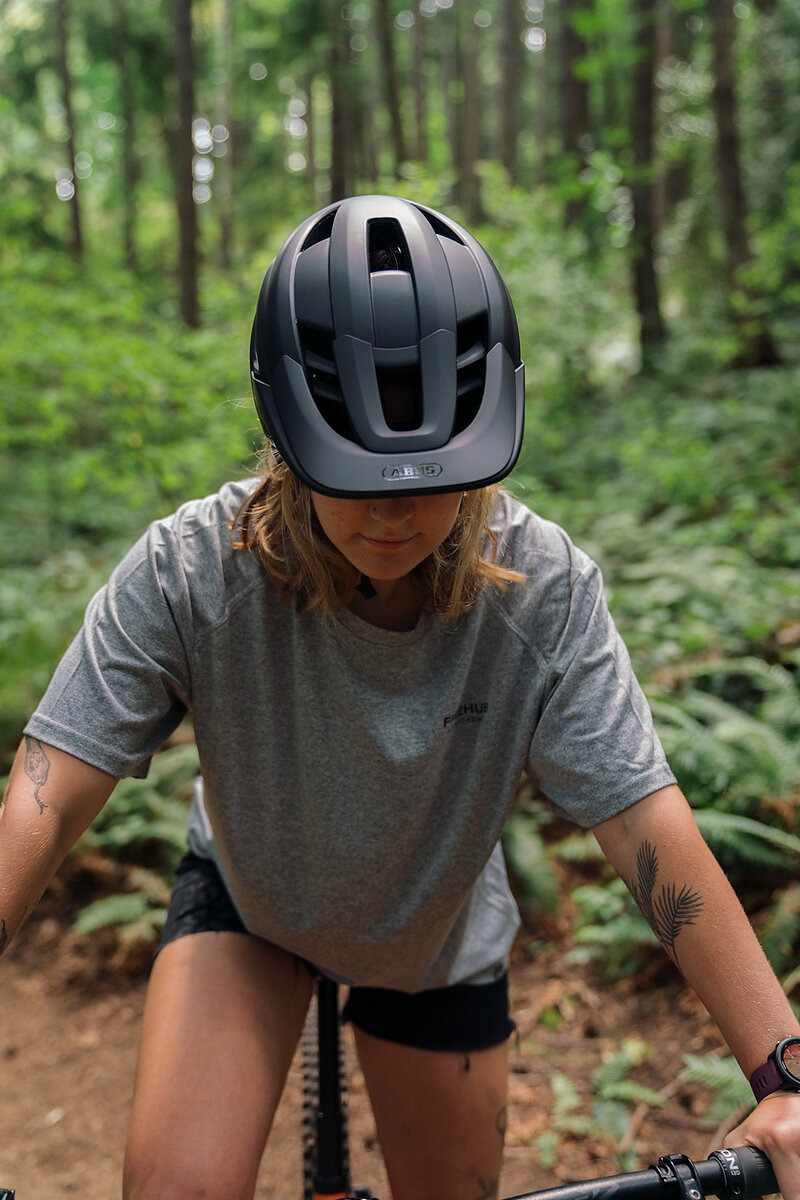 "For us, it is the overall design that incorporates tons of features to improve the riding experience. These features include super deep rear coverage to protect the rider, extensive use of ActiCage for large ventilation and structural strength, an adjustable visor, goggle-friendly GoggFit, and a unique aggressive style helps you stand out on the trail," Heck said. "The CliffHanger was designed for the rider that wants to ride the fun stuff but doesn't want to be weighed down or overheated with a full-face helmet."
The ABUS CliffHanger is very easy and comfortable to wear. The fuller coverage feels secure and never cumbersome. The MIPS liner doesn't dig into my ears or interrupt the placement of my glasses on my temples. Aesthetically, I like how the CliffHanger meets the top frame of my glasses or goggles. At a measured 400 grams for my size medium, CliffHanger is a lighter option among the crowd of aggressive half-shell helmets. The visor is longer than my other trail helmets, but it never got in the way, and I appreciate the click height adjustment that can be moved with one hand. My only wish for the CliffHanger is for glasses integration when worn off the face.
Helmet variety and options are far and wide, which is a bonus for us riders to ensure a comfortable fit for various head shapes and sizes. While relatively new to the mountain bike helmet scene, ABUS has hit a home run with the CliffHanger. It's silent while riding, and the added coverage is an assurance for rowdier trails.