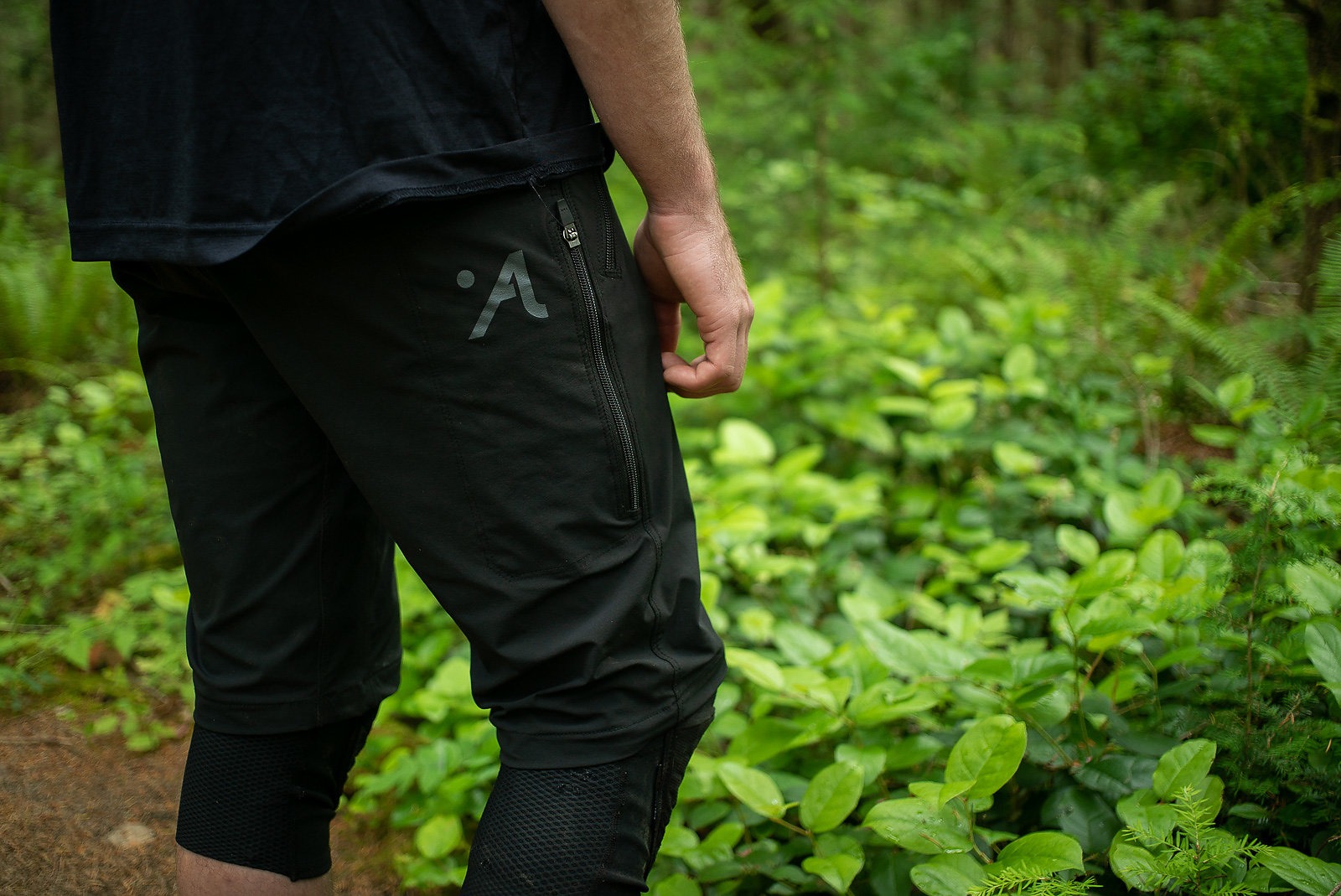 Abit Slim-Fit Shorts Apparel Review
I spent eight years of my life confined by the skin-tight prison of Lycra before entering the world of comfortable riding gear.
Going from roadie get-ups to something with some give was a big move, and of course, had a price tag to accompany it. Ever since, I have been scouring the world of mountain bike apparel for a sturdy pair of shorts at a decent cost. Many hurdles have risen during this quest; cheap materials, bad construction, over-built stitching, lack of breathability, no pockets. The list goes on.
Last spring, I sprung for a new pair of shorts that came highly recommended, only to be disappointed yet again. The waist was a bit loose, the legs were a bit short and the pockets had no zippers. I vowed to not make the same mistakes ever again.
Serendipitously, a few weeks later I met Justin Vander Pol, a passionate member of the Pacific Northwest mountain bike community and founder of Abit Gear. Justin too had struggled to find a pair of shorts that fit comfortably in size and style, and he was sick of searching. So, he made his own.
After getting to know Justin and Abit's mission, I figured the best way to support the cause was by trying a pair out. With one pair of shorts that has two different fits, slim and athletic, Abit aims to produce shorts that fit butts of all sizes, without compromise. I don't have a big butt, the opposite actually—it's damn skinny. So, I went with the slim fit and crossed my fingers that they might actually stay up on my hips.
My first ride in the Abit shorts was on a hot day and I forgot my gloves. Early on I went to pull up a manual and somehow lost my grip, leading to a high-speed wash-out in some gravel. Coming out unscathed was a relief. I landed squarely on my hip, sliding in the shorts, but after a quick brushing of dust, they looked brand new. The DWR-finished four way stretch fabric (90 percent nylon, 10 percent elastane) proved to be as stretchy as it was sturdy.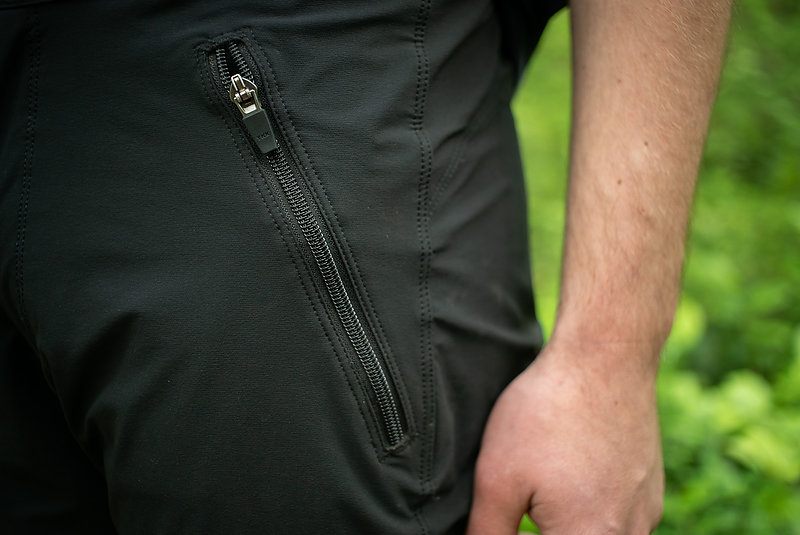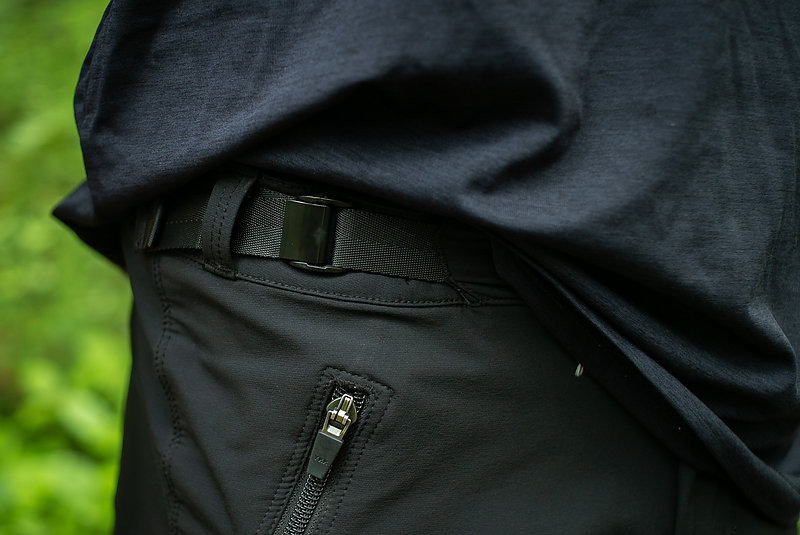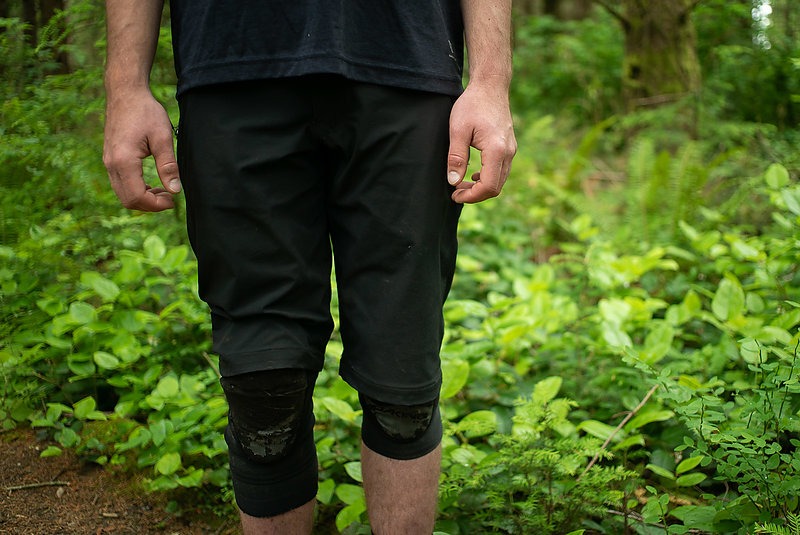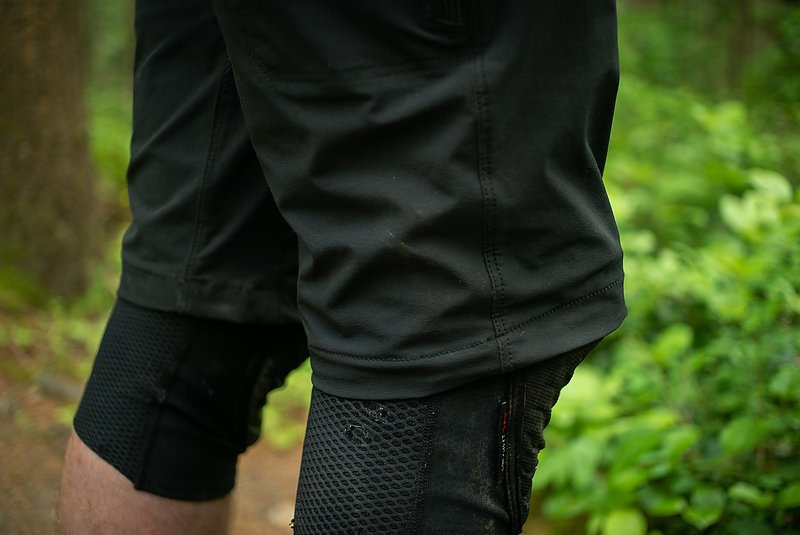 In the past, hip pack compatibility has been a point of contention when it comes to my love handles and the waist of shorts. It's usually a matter of my shorts sliding down as the ride progresses, or the adjustment straps acting as annoying burs, poking and prodding my sides while pinned under the hip pack. However, Abit's cam-lock-style waist strap system is super low profile, allowing for quick, effective adjustment. The cam-locks themselves have yet to impede with my hip pack fit in any way.
Mountain bike short pockets, to my continued amusement, have no consistency across the board. Size and closure style seems to vary with little reason. I, however, am sick and tired of things falling out of my pockets. I have been more than pleased on how much space the Abit pockets have and the security they provide. With room to fit any practical items—I tested up to three beers—I'd say they nailed it.
From the get-go, these shorts have been a notch above everything I've worn in the past. Deep, reinforced zippered pockets offer a secure spot for my phone, the material is durable yet comfortable and the waist straps are easy to adjust and fly well under the radar when using a hip pack or backpack.
With dozens of brands offering a multitude of new products every season, it seems as though they're not building off what they've learned, rather simply switching things up for the sake of it. And, I've always thought more options tend to lead to indecisiveness. Brands like Abit have realized that they don't need to offer nine colorways, six pocket configurations and three lengths to stay competitive in the market, they just need to prove their dedication to quality products by addressing the needs they see in front of them—like individual fit.
I hope to see more businesses following suit with shorts that tailor to different fits, but Abit has a big leg up by staying true to their mission and establishing their place within the mountain bike apparel world. Quality products, timeless design and a thoughtful approach certainly go a long way.