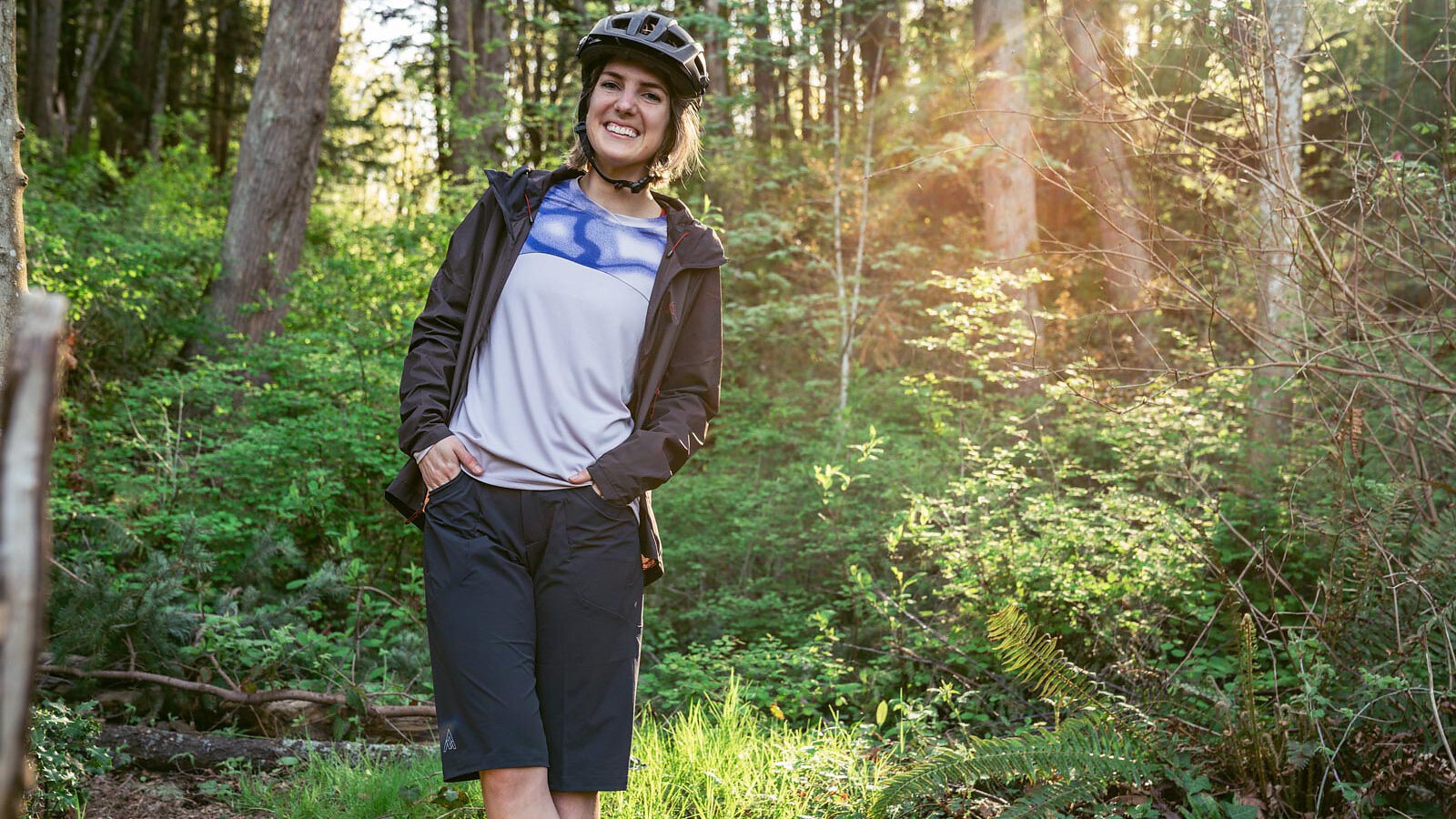 7mesh Women's Kit Apparel Review
Mountain biking experienced a breakthrough decade starting in the 2010s.
Trails were being built differently, geometries were evolving, bigger wheels were here to stay, and 1x drivetrains had signaled the death of front derailleurs. We were going further, faster, and harder.
As the boundaries of mountain biking began to fade, the founders of 7mesh bike apparel recognized a problem: Highly technical apparel was mostly being developed in the ski and mountaineering realms, and mountain bike garments weren't keeping pace. The founders of 7mesh sought to create bike apparel that could withstand alpine elements on far-reaching bike excursions. Thus, Tyler Jordan and Calum Davidson, former designers at Arc'teryx, founded 7mesh in Squamish, B.C., in 2013.
I first met Davidson at Interbike in 2014. 7mesh had a small booth there of highly technical jackets and shorts for men and women. The articulation was precise, the construction supreme, and the fabrics highly technical. I hadn't seen this attention to detail in mountain bike apparel before. I've followed the brand ever since. While simple to the naked eye, each 7mesh clothing piece is distinguished by being thoroughly designed around the rider.
"Our difference is in how we control our design and development process," Ian Martin told me, 7mesh's VP of Product. "We are craftspeople—this intimate understanding of all the elements it takes to make products helps us manipulate our apparel to work better for riding."
Today, 7mesh makes riding apparel for mountain, gravel, and road biking. The collections work as apparel systems with the intention of building layers for less-than-ideal climates.
Every piece of apparel is designed to perform in the riding position. Other details include taped seams, Gore-Tex, other performance fabrics, and options for almost any weather condition you can throw your bike at. The company also honors the stewards of the traditional and unceded territories of the Squamish Nation (Sḵwx̱wú7mesh Úxwumixw) both in their company name and by working with partners such as the Indigenous Youth Mountain Bike Program. Performance comes at a price, but their items are durable and should remain in your rotation for years.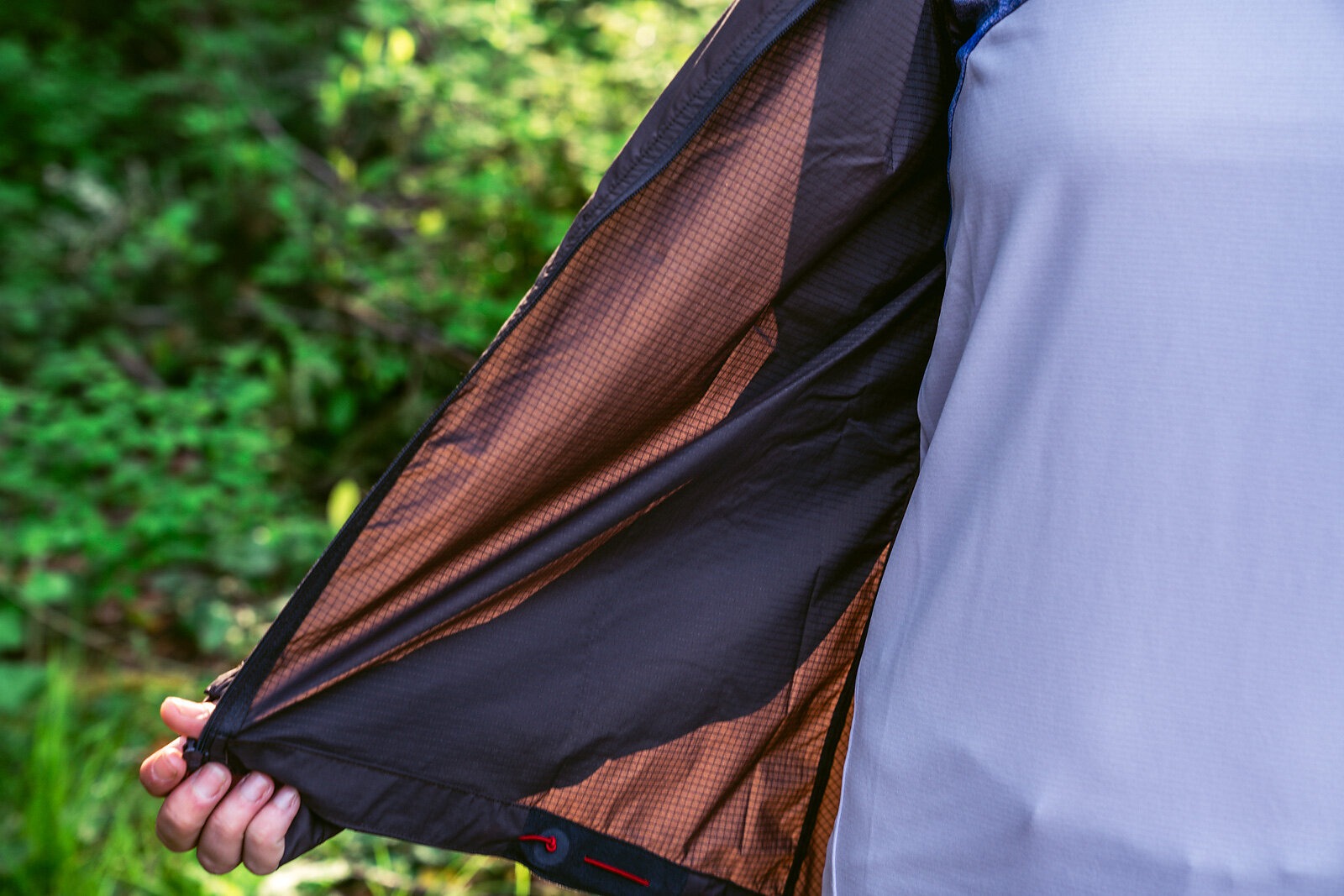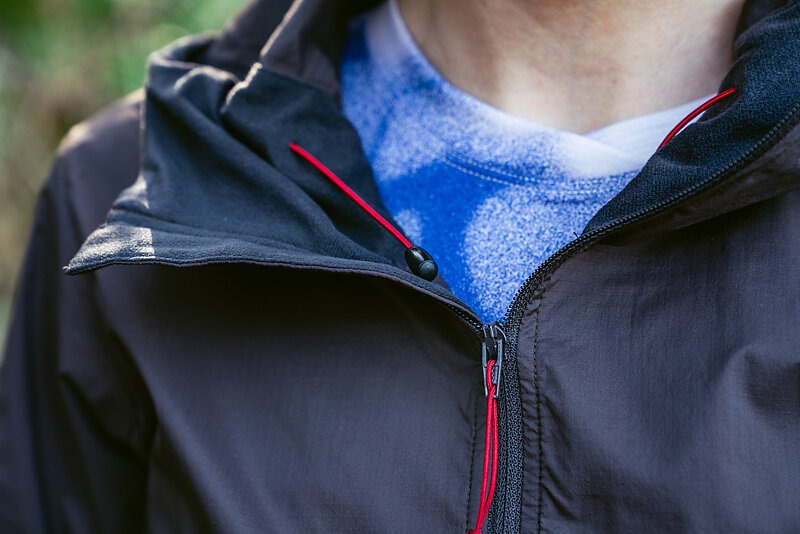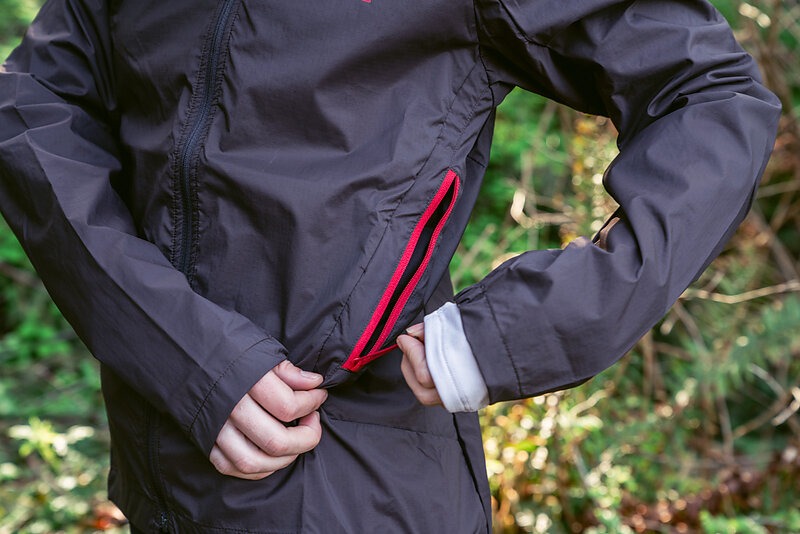 Women's Northwoods Windshell
7mesh's lightweight and packable Northwoods windshell is a ride-or-die layer that you should bring on every ride. The jacket packs into its pocket with a double-sided zipper. Once contained, the stashable pack has two elasticized straps that secure around a top tube or handlebar with small plastic clasps—meaning there's no excuse for leaving this just-in-case layer behind. 
In true 7mesh fashion, the Northwoods windshell packs a lot of features into a simple and functional wind jacket. The DWR-coated nylon fabric is light and smooth but not noisy. A full-length zip makes it easy to put on and take off as temperatures change. The stash pocket is large enough for a smartphone or other essentials when worn. Elastic secures the cuffs, and the waist and low-profile hood can be cinched with lightweight stretch chords. A soft poly knit lines the front of the collar and hood brim, giving this minimal jacket a sense of coziness when keeping out wind and light rain.
Another reason to never leave this jacket at home is how good it feels while riding. 7mesh's attention to articulation means there's no tugging or shifting when riding, and the dropped hem ensures your assets are covered when flying over wet terrain. The breathability is as claimed; moisture and heat escape while wind and light elements stay out. As part of their layering system, the Northwoods windshell is designed with a relaxed fit. The jacket is intended to fit over trail shirts while providing an easy shape for casual wear. As someone who is between extra-small and small sizes in women's tops from most manufacturers, I do prefer the Northwoods jacket in size small. This allows me more movement on the bike and flexibility in what I can layer it over.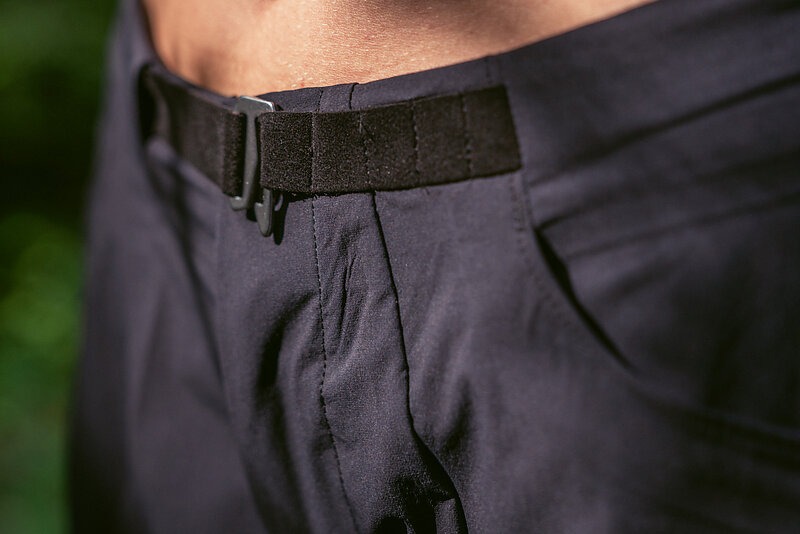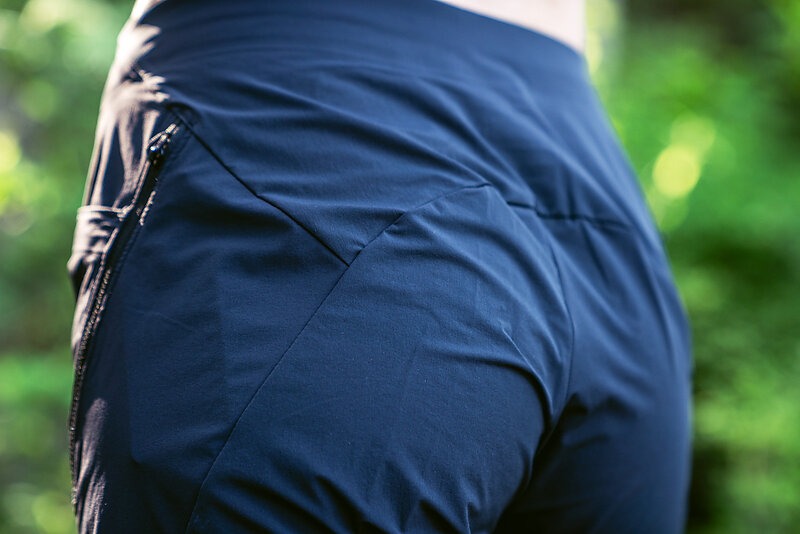 Women's Glidepath Short
If there was ever a one-and-done bike short, the Glidepath is it. This short has been a 7mesh staple since day one. I still have a pair from around 2015. They remain in my rotation with no tears, no wear, and no failure—just a bit of fade after a lot of miles. The Glidepath has since been updated and is now established as 7mesh's most versatile and relaxed short. 
I would consider the Glidepath to be 7mesh's everyday short. The Glidepath now comes in a four-way stretch DWR-coated nylon elastane blend. The sweat-wicking fabric moves with you without stretching out or losing its shape. The waist is perfectly contoured for a riding position, ensuring that the over-short stays put when out for big days. A bit of waist adjustment is offered by an integrated hook-and-ladder belt that secures over the zippered fly and snap closure. The overall fit is relaxed, providing more length and room in the thigh than 7mesh's sleek Slab short or the hemmed Farside short.
My favorite feature of the Glidepath is its pockets. The 7mesh has answered mountain bikers' prayers, and we have four smartly placed and useful pockets. There are two side pockets with zippered closures, each large enough to carry a phone or bar. The zippered pockets are angled with the gussets, allowing them to sit comfortably and indiscreetly at the upper outer thigh. This also allows the rider to easily retrieve their phone while on the bike and with less fear of contents accidentally falling out. Best of all, pocket items don't move when riding. Two additional hand pockets provide a great place for stashing gloves.
Again, the Glidepath offers a relaxed, everyday fit. The women's extra-small fits me perfectly and is true to size. This is a short for any mountain bike occasion with plenty of length to cover the thigh band of knee pads. 7mesh offers a variety of other shorts with more intentional riding applications, be it the Revo short for very wet riding, the Slab short for high-output riding, or the Farside short for mixed surface riding. For three-season mountain biking with a great fit and ample storage, the Glidepath is 7mesh's long-standing go-to.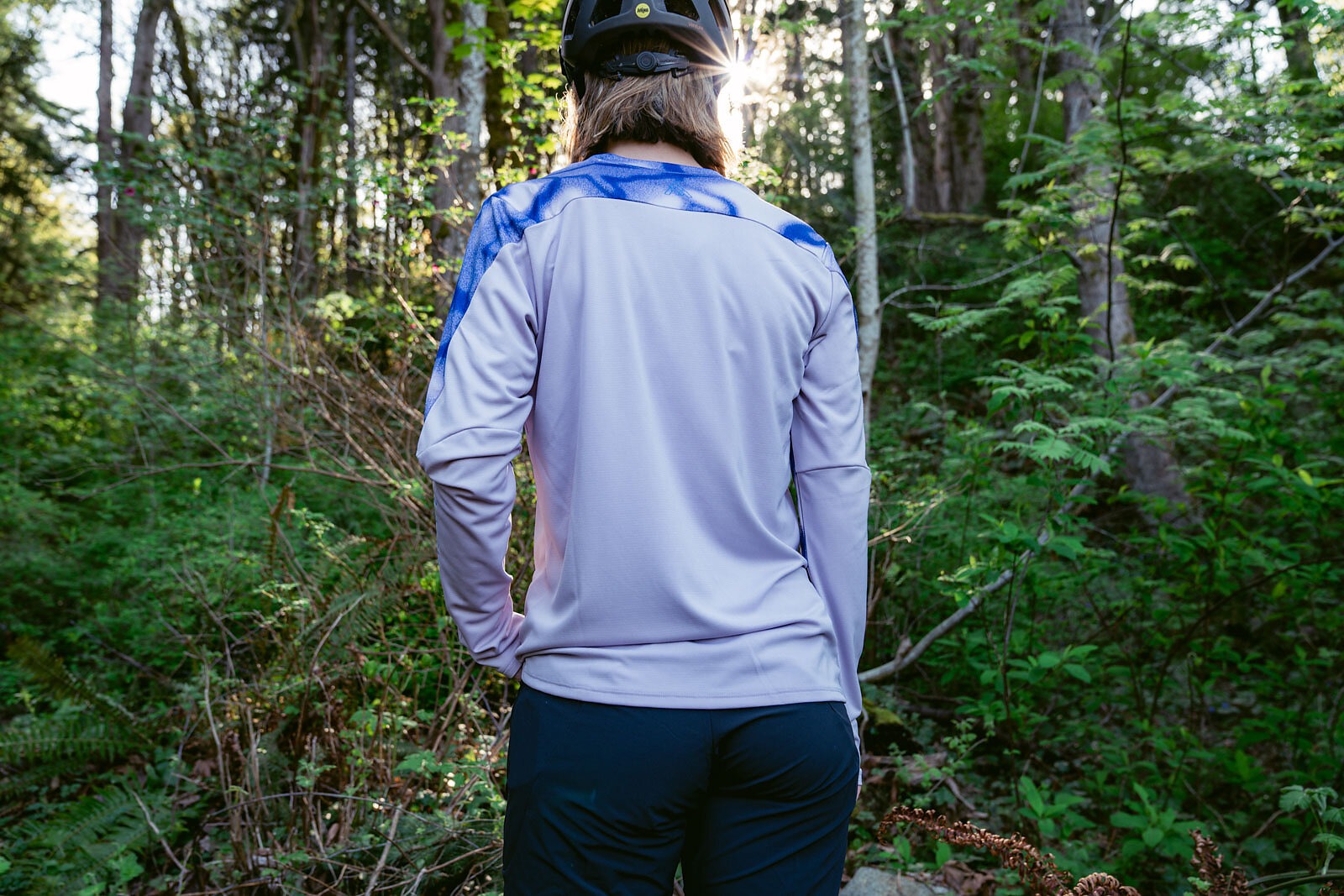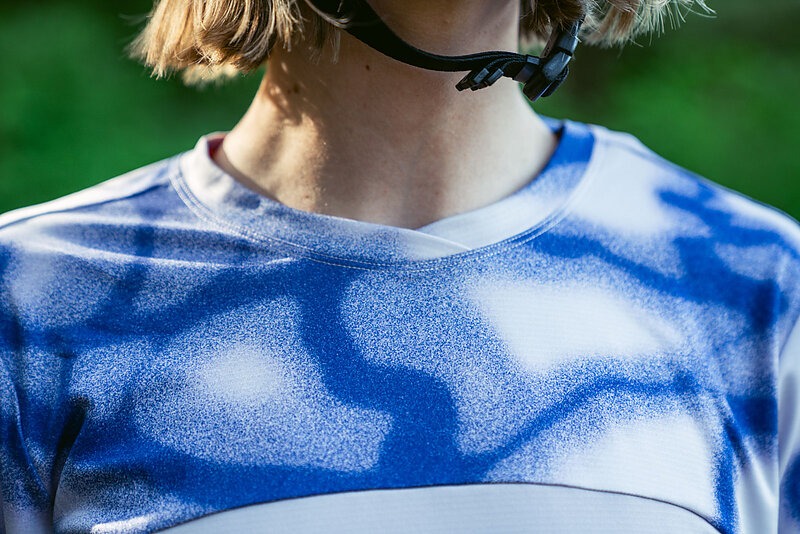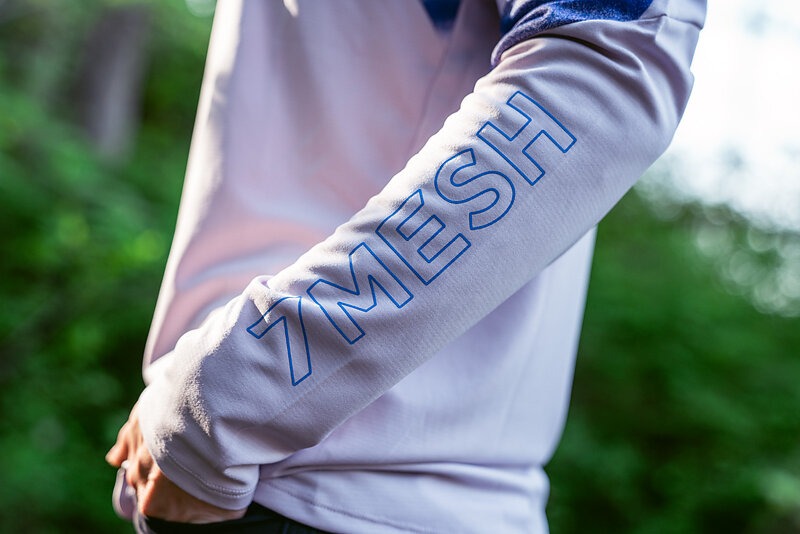 Women's Roam Shirt LS
The Roam technical trail shirt collection is new for men and women in 2023. The Roam shirt is available for women in long sleeve, 3/4 sleeve, and short sleeve, and for men in long sleeve and short sleeve. Each variety is a subtly textured poly jersey that provides UPF 50+ sun protection and a splash of color. I was provided the long sleeve version, which arrived just as the sun started to illuminate my winter skin and poison oak was lurking on the sidelines. 
The Roam shirt is a race-ready jersey or park day trail shirt that's breathable and easy to wear. With room to cover elbow pads and graphics that coordinate with 7mesh's new trail-tough Flightpath pant, the Roam shirt leans more enduro and freeride than some of the brand's excursion-worthy layering tees. The fabric is a bit more substantial than 7mesh's Sight trail shirt and incorporates an open fabric structure, helping with airflow and keeping the jersey from clinging.
The Roam Shirt fits true to size and has a slightly more drapey and relaxed fit than many of 7mesh's other trail shirts yet remains sleek. The tougher texture and sun protection make this a great top for enduro racing, bike park days, and any time a little more protection is desired.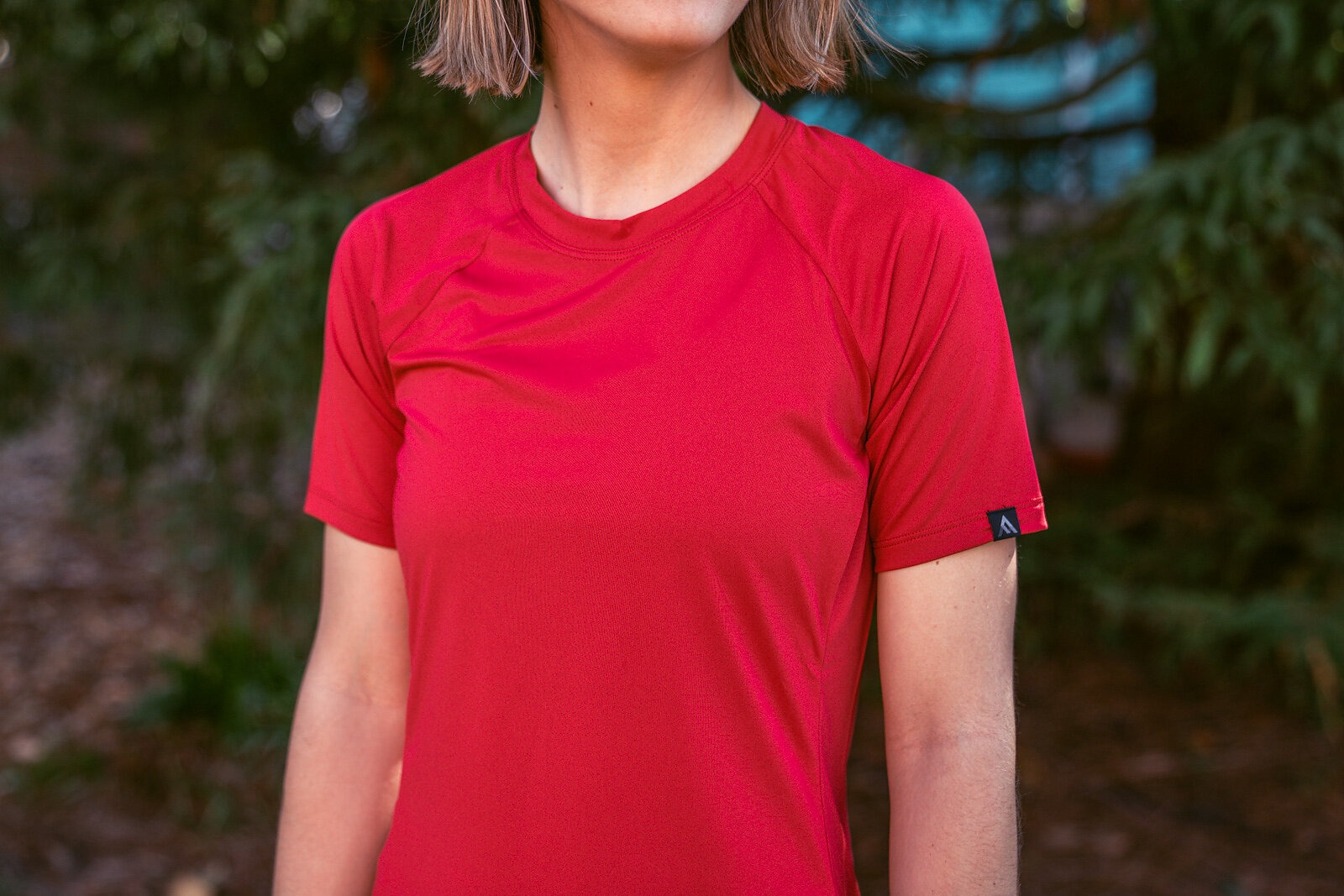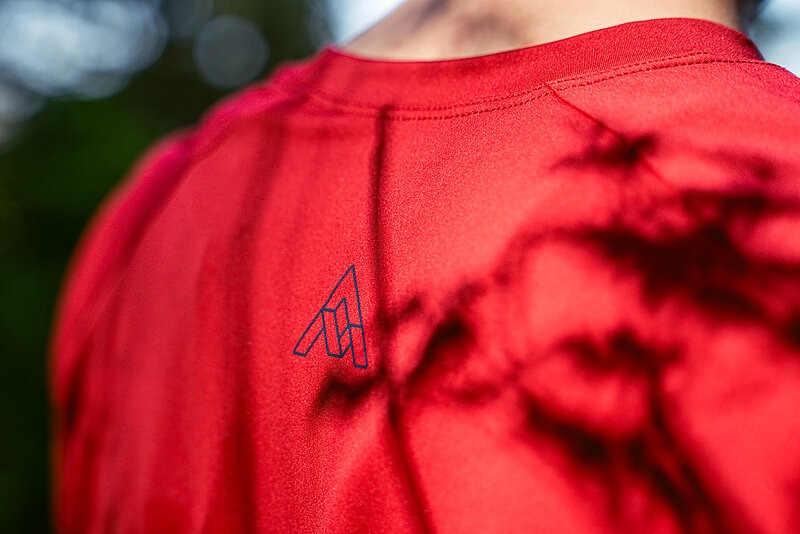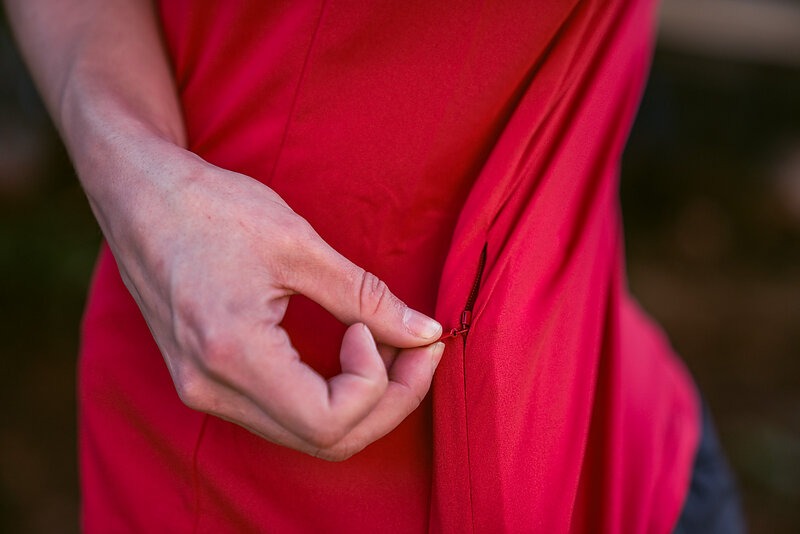 Women's Sight Shirt
The Sight shirt is another 7mesh staple in my personal apparel rotation for many seasons. Summers of dusty, sweaty rides have proven that this tee withstands the abuse of everyday riding. This summer staple does its job when the temperature rises. 
The Sight shirt might seem simple, but there's function in the details, particularly in its fit. Articulated panels form the shoulders and torso, providing a fit that contours the riding position and ensures all-day shape retention, no matter how much sweat is lost, and dirt acquired. A zippered pocket sits discreetly in the lower left back, allowing for storage of a card, key, or other small essential.
The Sight shirt is an everyday riding tee that's soft, lightweight, and comfortable. The fit is true to size and, though claimed as relaxed, is contoured and sits just off the skin. The trail shirt is easy to move in and holds up when rides get hot.
Be it the cool and wet climate of British Columbia or the dry and sunbaked Southwest high desert, 7mesh offers clothing that works together to combat the climate you're riding in. As a personal 7mesh shopper, I can attest to their great customer service in offering sizing help and kit advice. This level of quality comes at a cost, but 7mesh is hard to beat for highly technical, thoughtfully designed kits that function well in a variety of conditions.