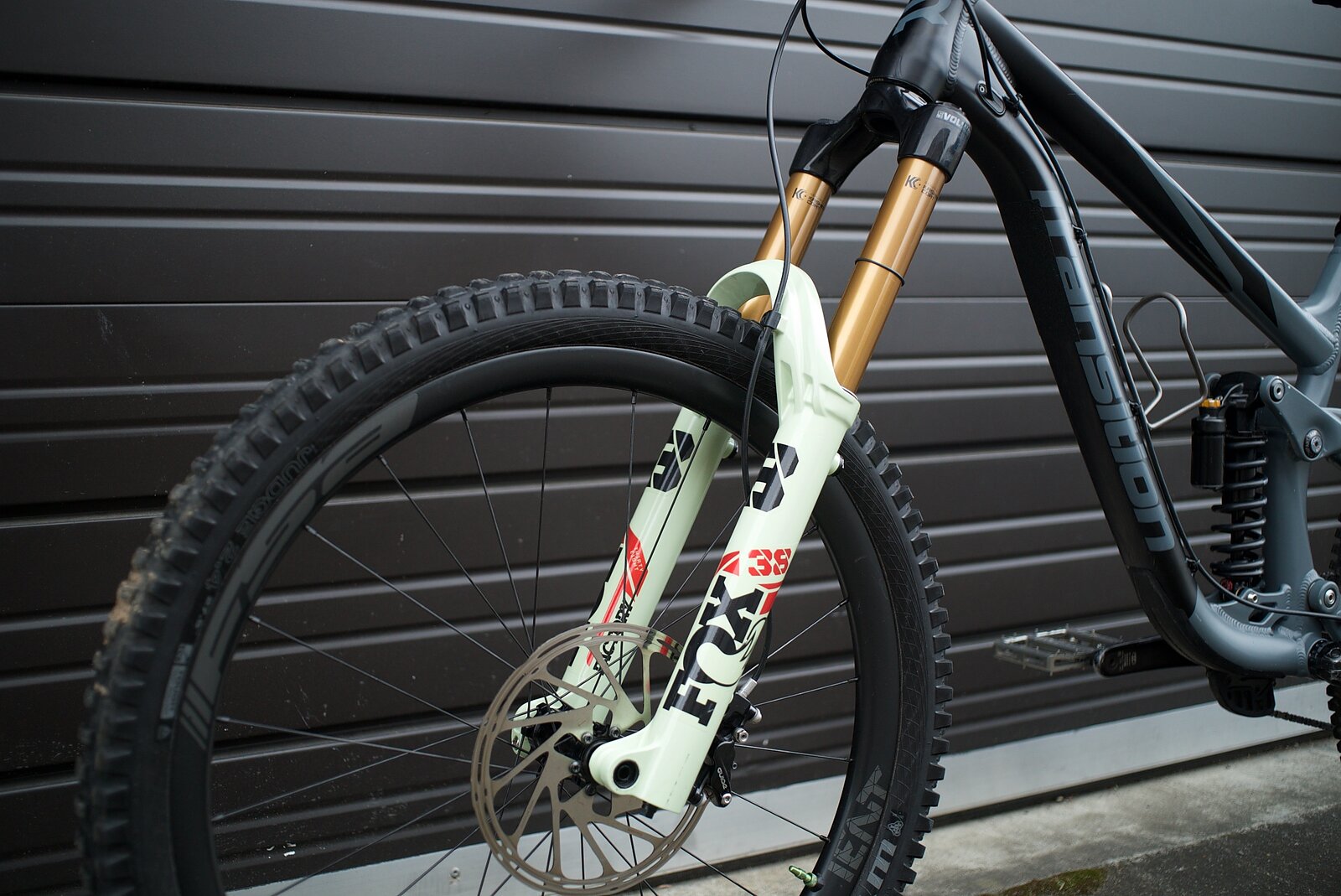 2021 Fox 38 Factory 170mm Fork Review
I try to steer clear of making absolute statements. Almost every absolute declaration I've made in recent years has come back to me, only to be overturned in some way.
 For example, I used to insist that carne asada was the best protein for any taco, period. Then I tried some highly recommended carnitas from a local taco truck and found myself in the midst of a paradigm shift of sorts.
When it comes to suspension forks, I've also held some pretty strong convictions. But Fox's all-new 38 Factory fork has upended some of those, effectively becoming the carnitas of my suspension experience.
Upon the release of Fox's updated 2021 suspension line—in which the company overhauled its 34, 36 and 40 forks with a new chassis and damper technology, while also launching its new long-travel, single-crown enduro fork, the 38—I was skeptical of whether beefing up the stanchions by two millimeters would really add much stiffness to that of my previous Fox 36. Though I had questions about whether the changes to the lowers would truly provide a superior level of stiffness, I was excited to open my mind to the redesign and put the new Fox 38 Factory through its paces.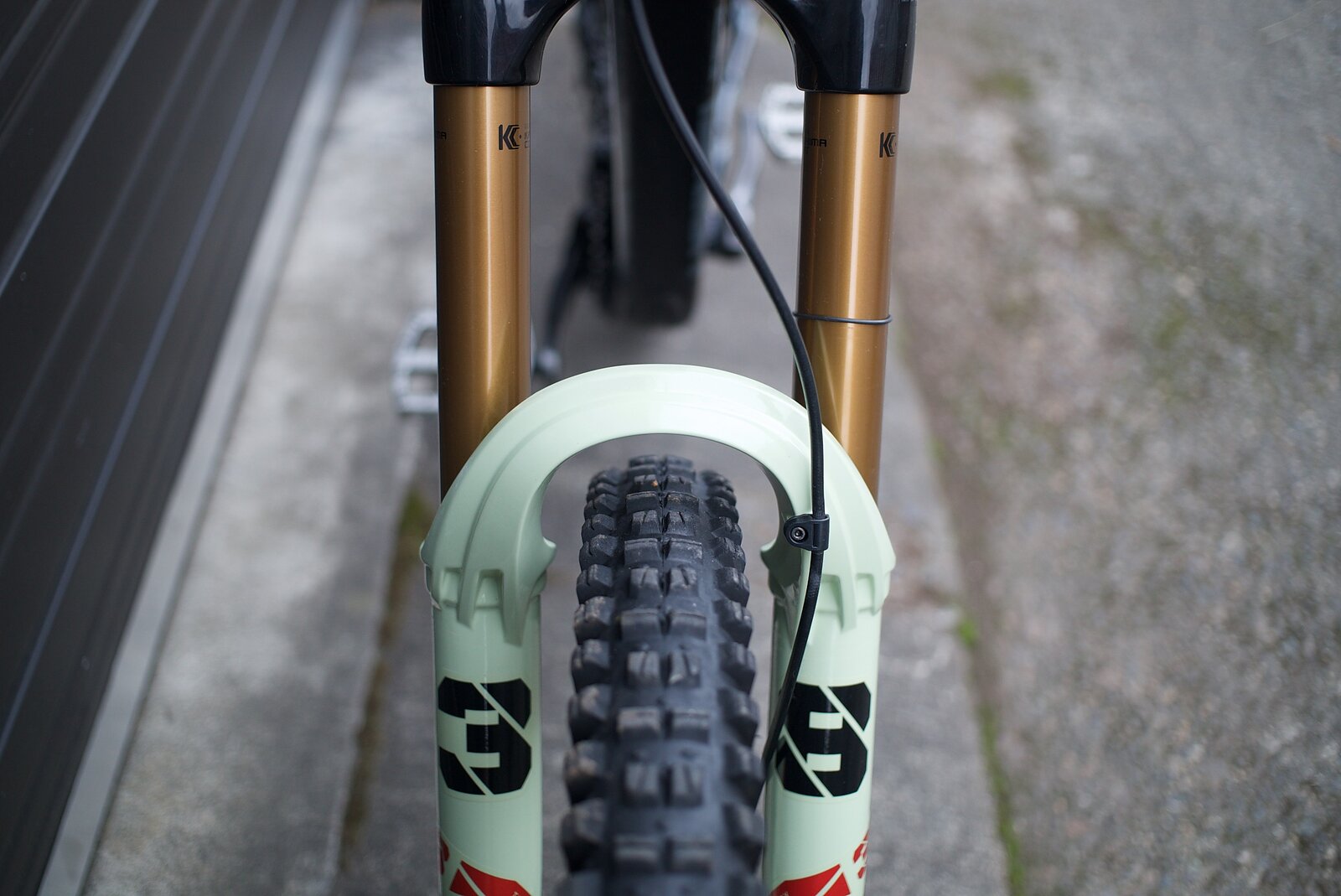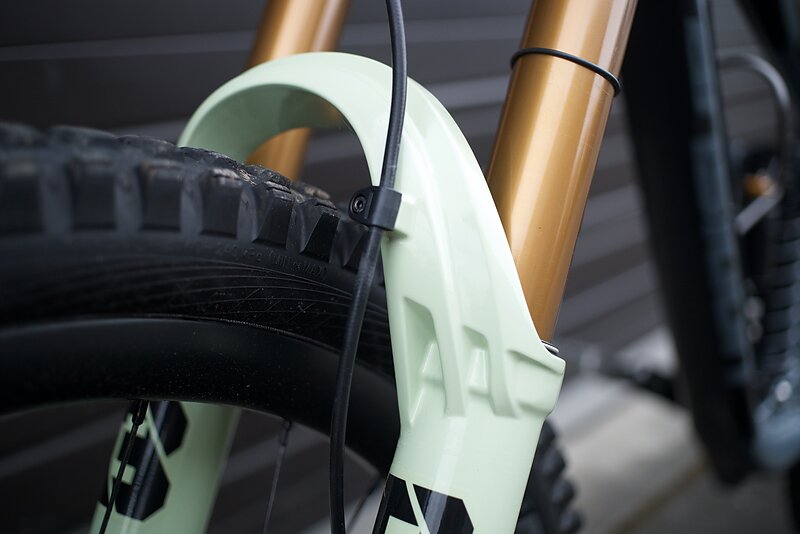 The moment I pulled the fork out of the box, it was obvious that this 38 Factory offered far more than just an additional two millimeters of girth and some fancy new casting. The first thing that jumped out at me was the bleed ports at the top of the lowers. These ports are designed to allow riders to avoid any changes in the fork's performance caused by shifts in atmospheric pressure (such as those incurred when gaining and losing elevation). This means if you're going on a massive climb, in theory you shouldn't have to worry about the altitude-driven change in pressure diminishing the responsiveness of your fork. Working in conjunction with these bleeders, the lowers have channels that run vertically along the legs to help cycle oil evenly throughout the length of the lowers, adding a consistent feel for the duration of a ride.
Another change that stood out was the lower arch, which has been redesigned by using lightweight materials to reduce weight without compromising stiffness and durability. In addition, the steerer tube got a facelift, now featuring an elliptical design intended yet again to increase stiffness while reducing weight. Despite my initial skepticism, the added stiffness was noticeable from the very moment I hit the trail.
When it comes to tuning, the Fox GRIP2 damper has been enhanced by the addition of a "variable valve control system" (VVC) to the high-speed compression circuit. This allows riders to fine tune their high-speed compression while riding, rather than having to break down the fork every time you want to adjust your setup. What's more, the new 38 also features the Float EVOL, which helps increase the negative air spring volume to provide greater sensitivity when it comes to small-bump compliance. This has proved to be one of my favorite features, as it allows me to transition from huge hits into smaller, high-speed bump sections with an amazing suppleness.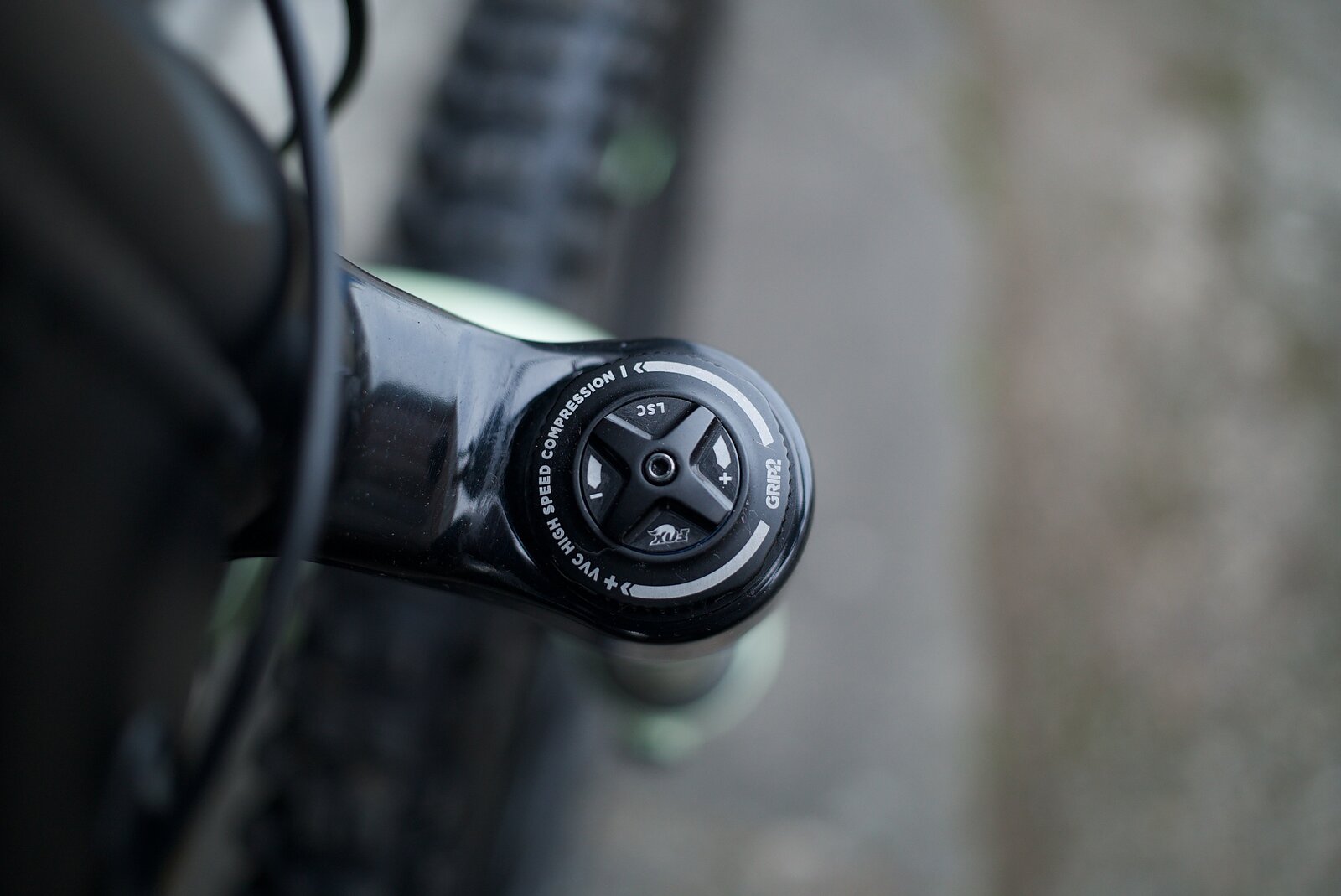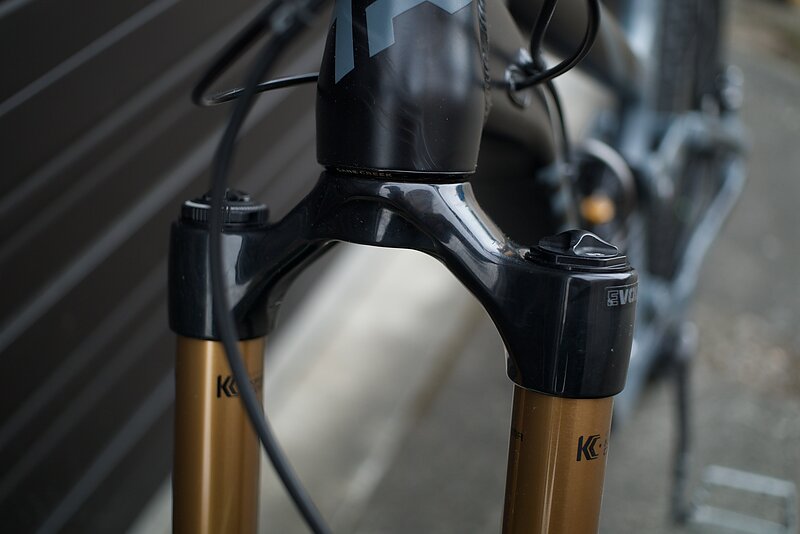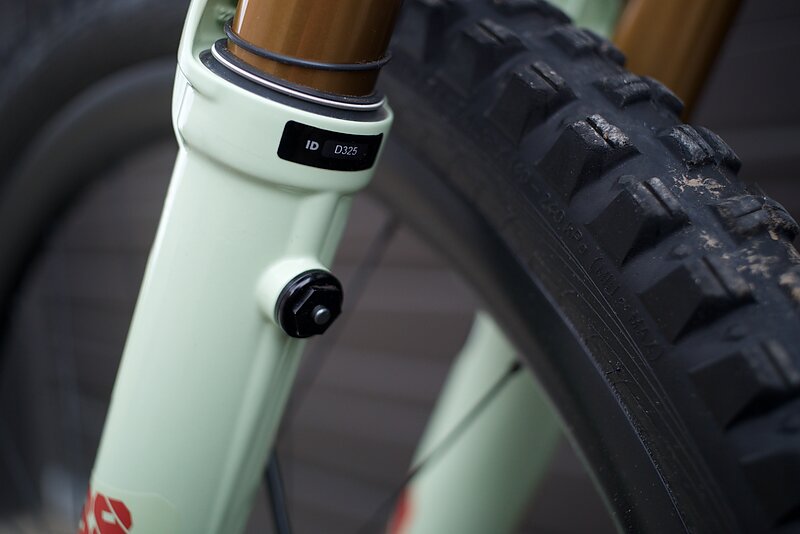 Don't get me wrong: I loved my last fork, the 2019 Fox 36. There was something primal about it, and I usually didn't have to think about it until it was time for a service. But, like most forks, it had limits to performance, especially in some of the burliest of Bellingham, Washington's terrain. When I parted ways with my Fox 36, I felt a bit intimidated by the all-new Fox 38, fearing it could take me a long time to get it tuned to my liking. Much to my relief, getting the tune dialed took almost no time at all: I simply followed Fox's recommended factory settings, based on my weight and riding style, and it felt just right without having to make further adjustments.
When I first got the fork in the dirt, it felt like I was seeing in color for the first time in my life. When climbing, it felt like a mid-travel trail fork, with small-bump compliance that had me praising those beautiful leg channels as I hammered my way up technical singletrack.
Once pointed downhill, the Fox 38 really came into its own. It felt as though I was barely using my rear suspension, and I forgot about my tires and floated over feature after feature, exploding out of corners and nosing my way through the tech. The most noticeable benefit was the stiffness: Even the biggest hits didn't send feedback up the steerer, and the fork simply gobbled up the chatter with a relentless appetite. I realized that my previous forks had typically had a degree of anticipated flex, whereas the 38 seemed to be guiding me straight through the chunder.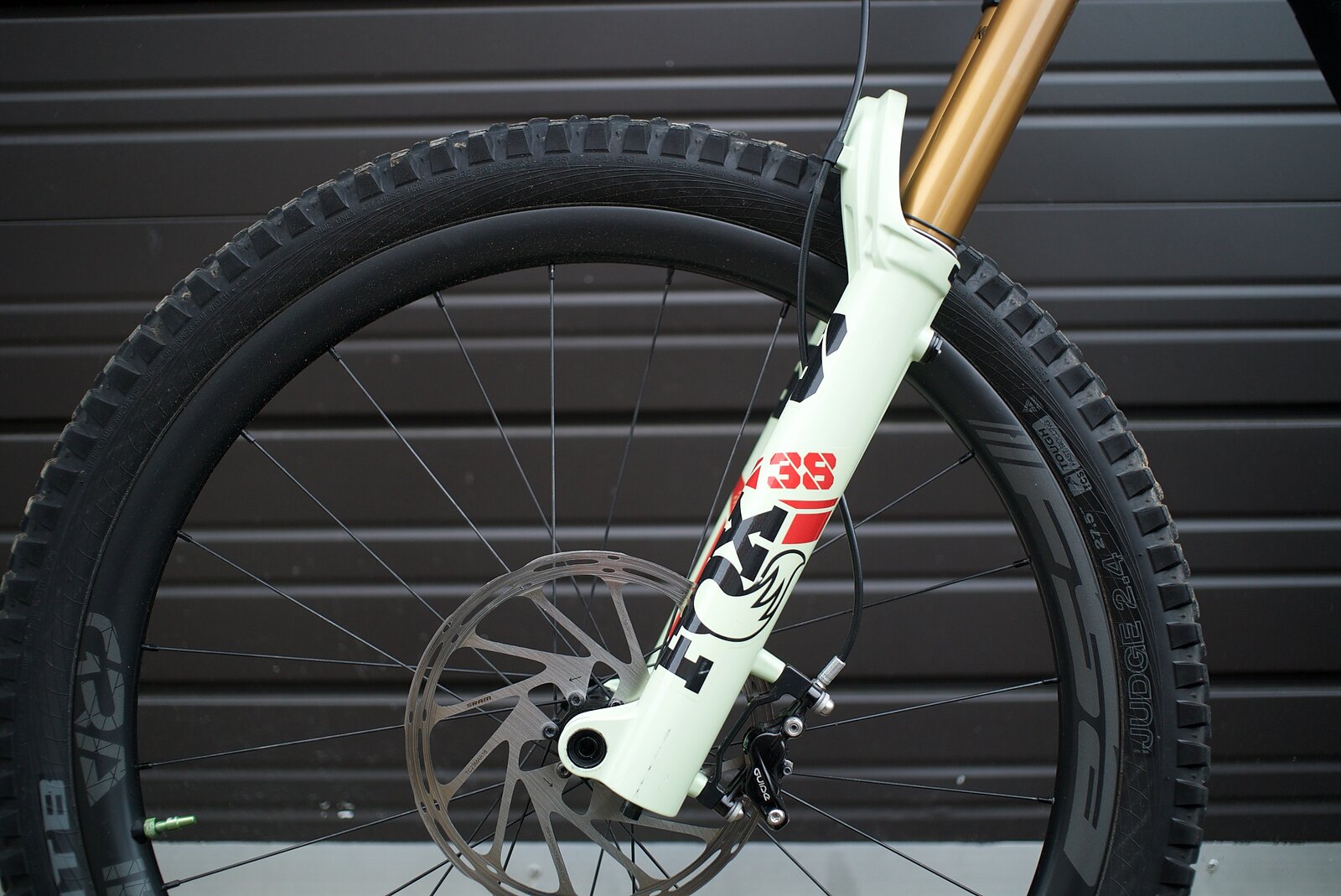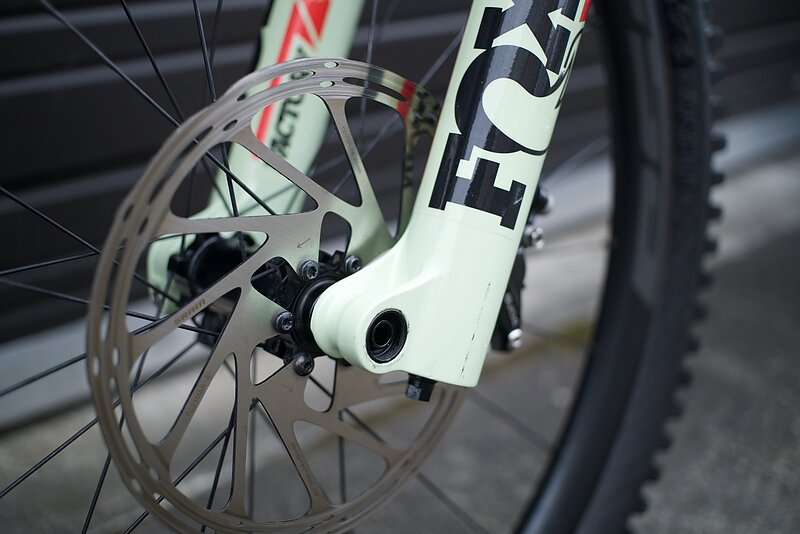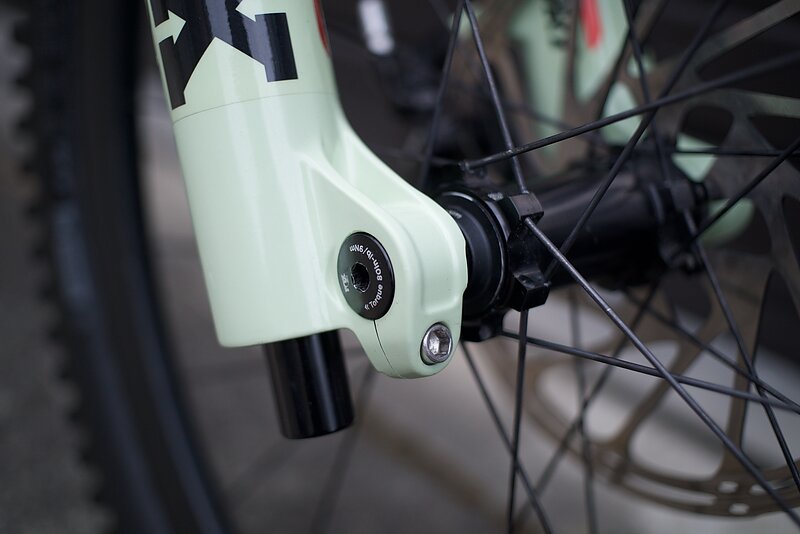 Overall, the Fox 38 is amazingly versatile, without entailing the need for frequent adjustments when shifting between different types of terrain. With rides ranging from heinously steep climbs to nerve-wracking, near-vertical descents, I'd become accustomed to adjusting my suspension settings several times on any given ride. But with the new 38, such frequent adjustments are a thing of the past.
While the 38 consistently shined, it's of course more at home on burly, technical terrain, and on more mellow trails I tended to feel a tad "over-biked." To truly appreciate the performance and stiffness of this fork, one needs steep, challenging trails with truly big hits—not to mention huge jumps. One of the biggest disappointments of my 2020 riding season was the fact that I was not able to test this fork in a proper bike park, and I can't wait until I get a chance to ride this fork for entire days of hot laps down huge jump trails.
With mountain bike technology changing so rapidly, it's difficult to know which new component or industry standard will truly change the game. But the new Fox 38 Factory fork has legitimately changed the game for me. It's like riding three different bikes on one ride without having to fuss over anything, and it's improved and invigorated my riding and encouraged me to push my limits.
FOX 38 170mm
MSRP: $1,199
See more at www.ridefox.com