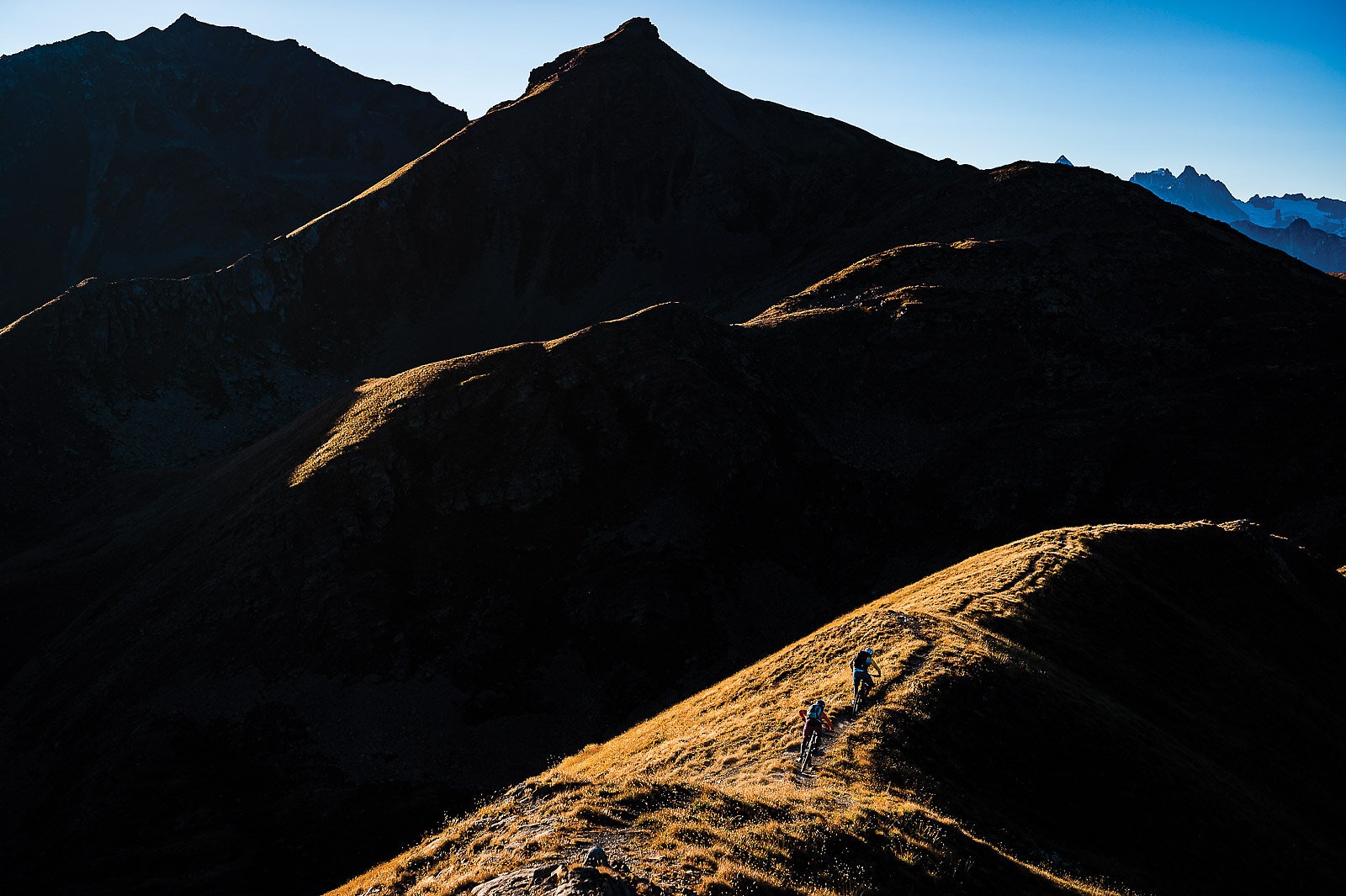 The Sweet Life Savoring Friendship and Fun in Italy's Aosta Valley
It had been hours since we'd seen or heard another person.
The solitude felt strange, given that we were less than 20 miles from the busy streets of the northwest Italian town of Aosta. I was slowly pedaling up a gravel road that was getting narrower and steeper as we approached the alpine, and the only sounds I heard were the labored breaths of my companions, Aosta local Massimo Ferro and my German friend, Holger Meyer. We'd been on this road for hours, and I was starting to question whether we were going the right way.
Massimo kept reassuring us that we were on track, but it wasn't until we reached a small farm nestled in an alpine meadow that I truly believed him. The backdrop to the farm was spectacular, with the soaring peaks of the Alps rising above this grassy bowl. Dozens of cows were grazing, and a menacing-looking bull was chained to a fence. A young boy and his fluffy golden retriever ran up to greet us, visibly stoked to see visitors to the lonely homestead. He pointed to our route into the mountains and helped us fill our water bottles before continuing toward our destination—the Bivacco Rosaire Clermont, a sturdy stone cabin that would be our home for the night.
It was too steep to ride from here, so we shouldered our bikes and began the steep hike-a-bike to the cabin, a rustic, 40-square-foot refuge with bunk beds that was tucked beneath the towering Col de Vessonaz. Our plan was to overnight in the cabin, at an elevation of 8,832 feet, then soak up a glorious sunset and sunrise before savoring a hard-earned descent to the medieval old town center of Aosta.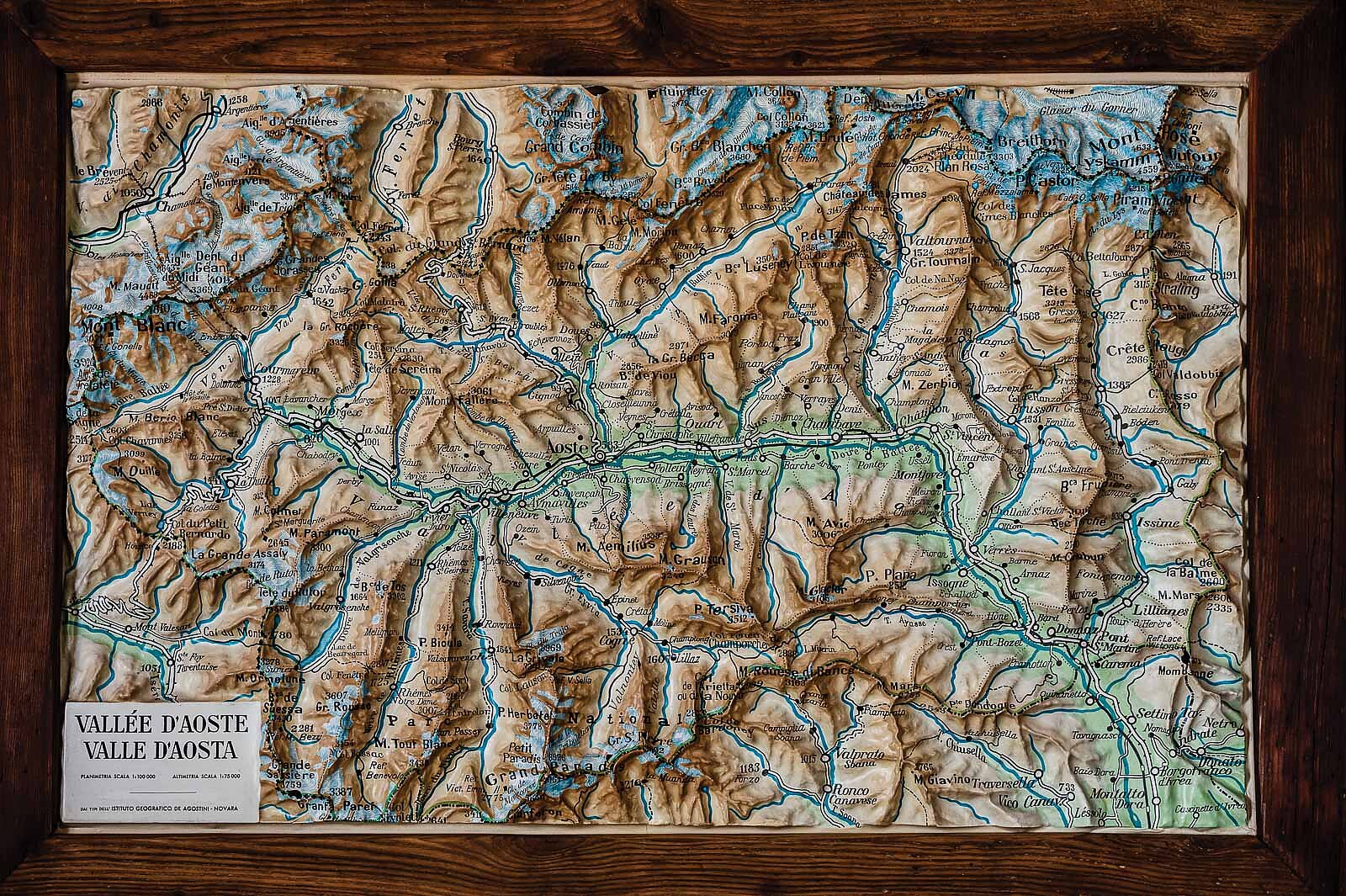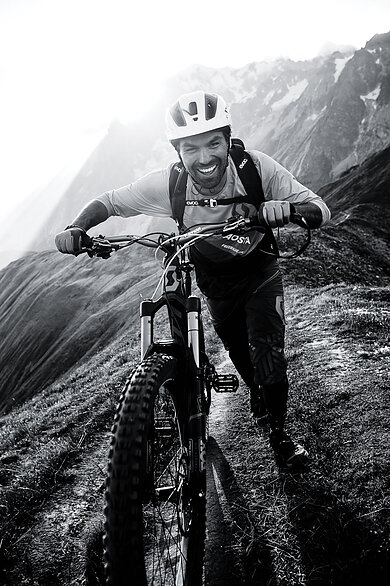 "It's going to be a tough climb, but the view from Col de Vessonaz is magical," Massimo assured me and Holger. "And from there we'll have 25 kilometers on perfect trails back to Aosta!"
After a sweaty hour of hiking, we emerged onto a broad plateau and pedaled the last several hundred feet to the cabin. It was perfectly situated, offering expansive views of the valley below. Somewhere in that valley was the village of Trois Ville, where we had started our journey several hours before. But without being able to see it, we felt worlds away from civilization.
"This is the wildest corner of the Aosta Valley," Massimo explained as we rested outside the cabin. "Very few tourists find their way here. It needs to be strong riders that are prepared for a physical and long challenge."
I'd expected nothing less from Massimo, who I'd met in 2013 during my first mountain bike trip to the Aosta Valley. He'd guided me on a perfect journey along epic trails in prime condition, and I instantly fell in love with this region. Since then, I've returned every year with various friends—usually including Holger and his life partner, Karen Eller—and each time Massimo has taken us on an unforgettable adventure. Together, we've explored the high terraces of Val Ferret, with spectacular views of the Mont Blanc massif. He's taken us on little-known trails around the ski resort of Pila, highlighted by a 30-mile loop via the town of Cogne and back to Aosta. He's led us on long death marches with overnight stays at remote refugios, and he's hauled us on shuttle runs so we could sample some of the best descents into Aosta's old town. Every trip has had a different character, and with such a wide variety of riding options, I've never felt bored.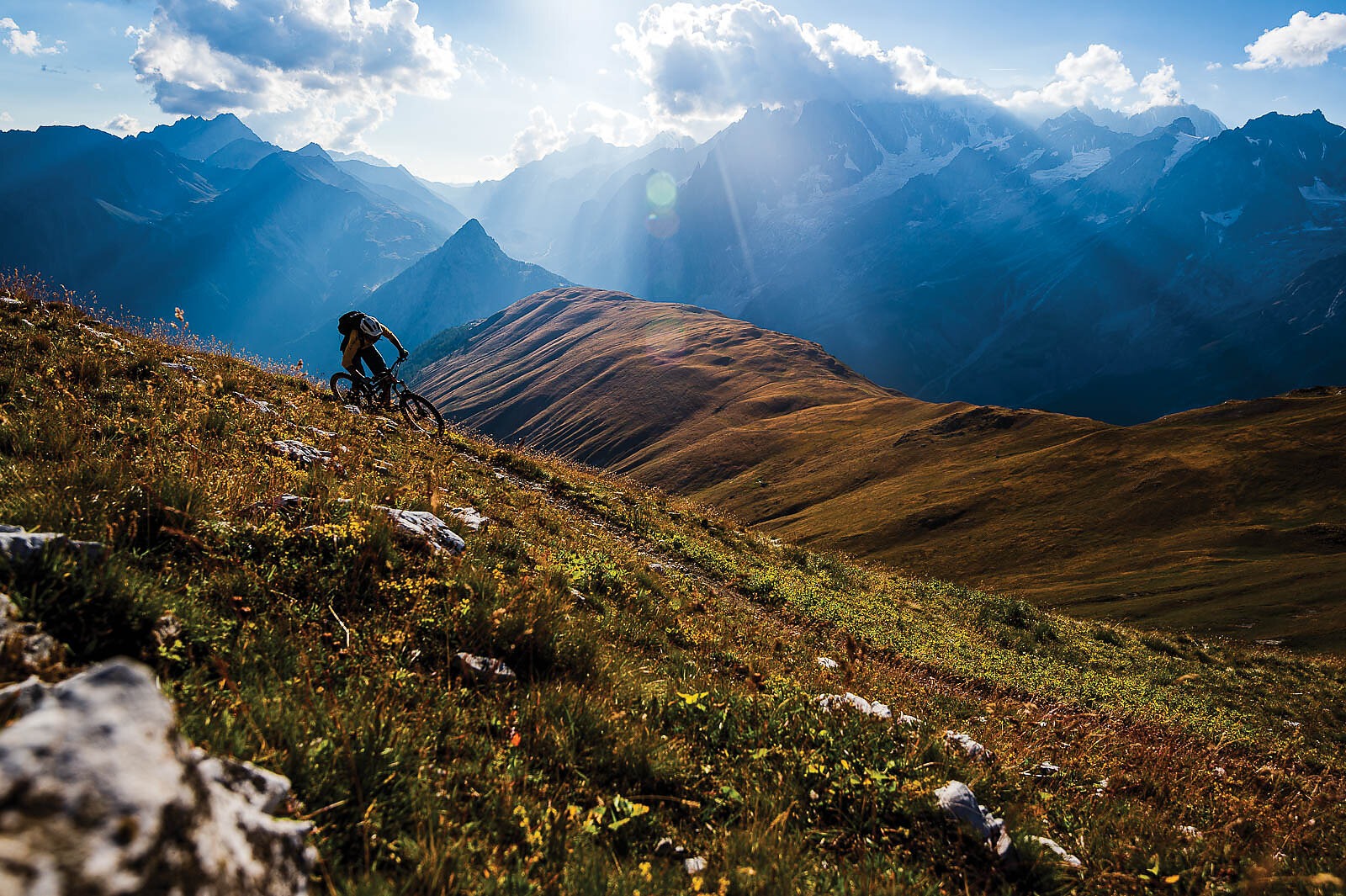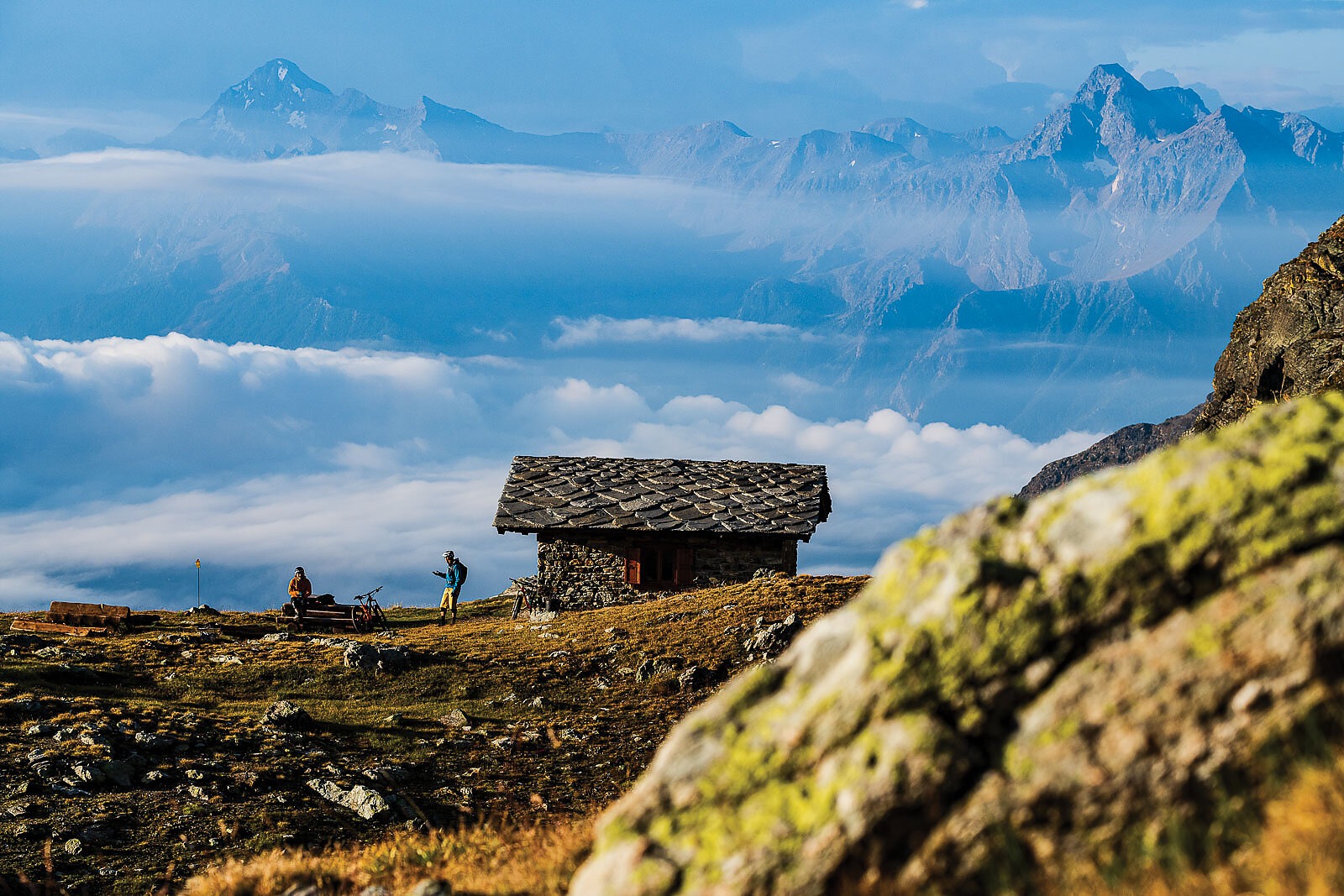 While the trails and the scenery around Aosta are among the best in the world, the single most important reason I regularly return to the region is the 40-year-old Massimo, who has become a very good friend over the years. Born and raised in the small village of Verres, a 30-minute drive south of Aosta, he's lived in Aosta for the last 15 years and is a true local. Nobody knows the area's trails as well as Massimo, who along with his buddies has helped to expand the local networks through countless hours of trailbuilding, while also working with landowners and the municipality to ensure that area trails remain open to mountain biking.
As a teenager, Massimo was a sponsored snowboarder and spent several years traveling around the world to compete and create content for the four snowboarding magazines that were published in Italy at the time. Mountain biking became a part of his life early on, but he mostly used it for cross-training until 2006, when he rode a downhill bike for the first time. His buddy, Fabrizio Troilo, was a downhill racer, and he let Massimo try out his burly Sintesi Bazooka on some steep trails. The experience was a game-changer, and he and Fabrizio began spending even more time together in the mountains, both on bikes and snowboards.
In 2008, they started Aosta Valley Freeride, which evolved from a blog they'd started in order to share their passion for mountain biking and snowboarding, into organized weekend rides with friends and members of the local community. Though it started as a hobby project, it continued to grow, and by 2009 they'd purchased their first bike trailer and were offering shuttle services and guided rides. As Aosta Valley Freeride slowly blossomed into a business, they gained confidence they could make a living out of it.
"The Aosta Valley is one of the coolest places in the world, and after traveling a lot before, I really felt that I would like to spend the rest of my life here," Massimo told me and Holger. "Now I want to share this with other people through a complete mountain experience."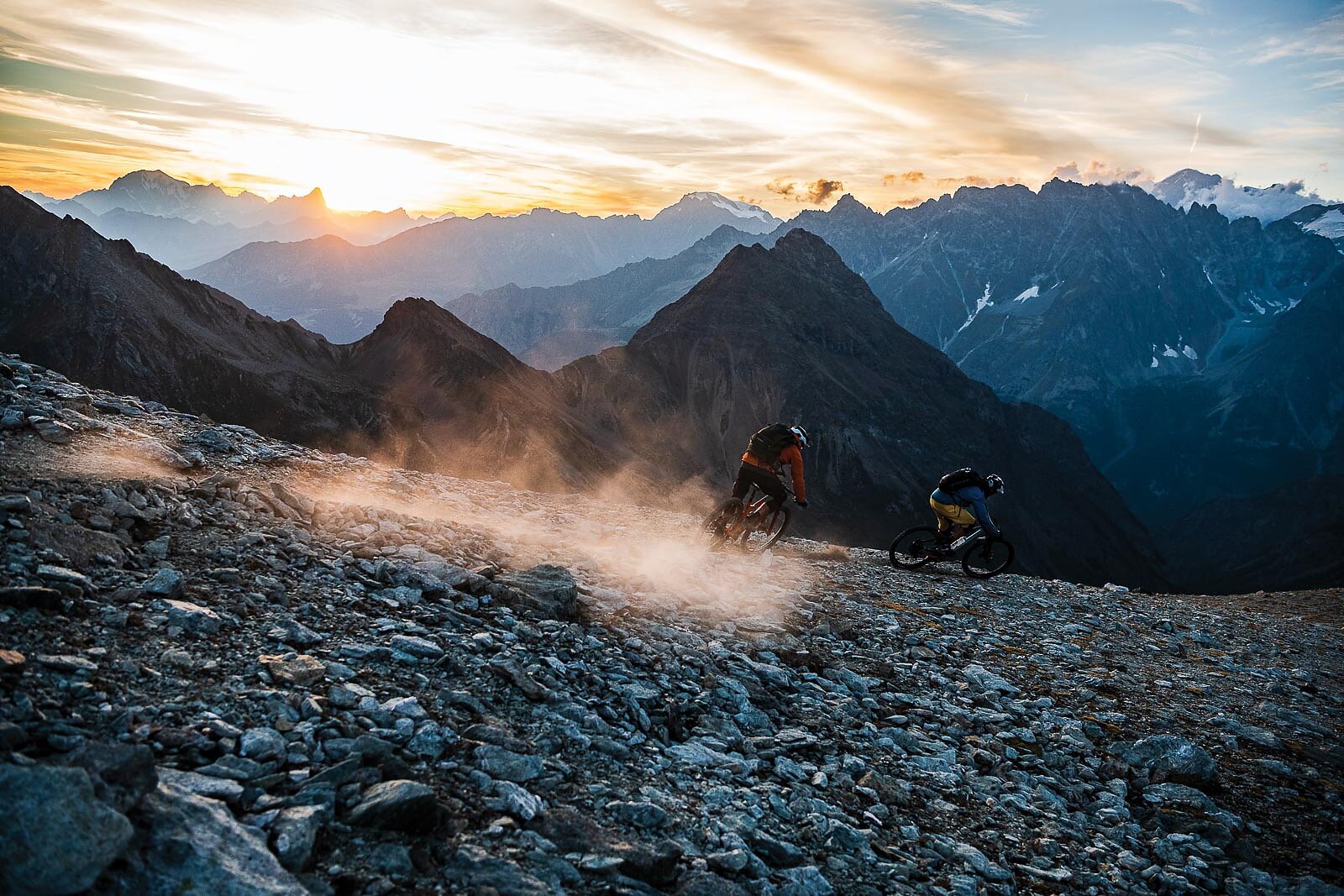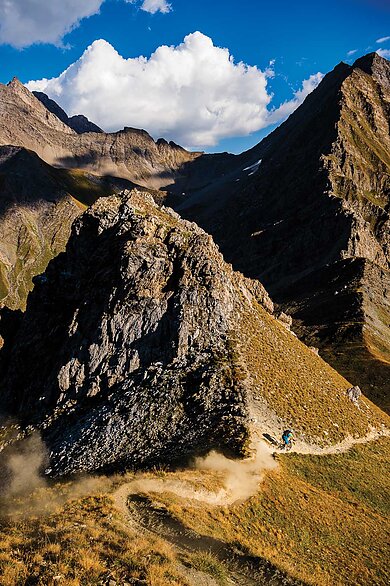 True to form, this trip was already becoming a true mountain experience—with some uniquely Italian perks. Not only were our bags stuffed with food and water, but Holger was also sure to make space for a bottle of good wine, something we'd look forward to after our evening exploration of Col de Vessonaz. With a few hours of sunlight left, we emptied our bags at the cabin and climbed up toward the narrow saddle.
After an expedient slog up the hillside, we reached Col de Vessonaz, which, at 9,167 feet above sea level, offered spectacular views of the Mont Blanc massif's south face. In the radiant evening light, the sight of Mont Blanc and Grandes Jorasses was simply stunning and I couldn't resist the opportunity to capture some photographs of the incredible moment. As the sun slowly set, we gazed at the mighty massif, which yielded a light show with colors changing from blue to burnt orange.
We descended back to the cabin, where Massimo prepared a tasty dinner of penne pasta with tomato sauce and a healthy dash of his wife Valeria's arrabbiata spices. Holger sliced up some Parma ham and Fontina cheese, and the meal turned into a real feast, all washed down with the wine we sipped from cut-off plastic bottles. As we stared at the glow from a row of tealight candles, we knew it had been a special day.
We woke before dawn the next morning to find a pair of alpine ibexes standing just outside the cabin. As Holger opened the door to greet them, I wondered if he was more scared than the magnificent creatures, which had recurved horns almost three feet long. We made some strong coffee and sat outside the cabin, waiting for the sun to rise over the rugged horizon. We knew we had a big ride back to Aosta, but we still wanted to explore our surroundings before we descended to lower elevation.
The first rays of sunlight hit the peaks just as we set out on the trail. It was eerily quiet, the only noise coming from our shifting gears and the sound of our tires rolling over rocks. As the sun illuminated the valley, we were stunned to see a sea of clouds below us, with the massif's jagged peaks jutting high above. I'd experienced many amazing sunrises in my life, but this was certainly one of the most memorable.
As we rode back to the cabin for our second breakfast and more coffee, I felt a strong sense of camaraderie with Massimo and Holger, both of whom invariably jump at the chance to reconvene for another adventure in the Aosta Valley. Having friends like Massimo, who truly loves his beautiful backyard—and lives to share it with like-minded people—makes these trips all the more meaningful. Between me, Massimo, Holger and Karen, we've spent countless days riding through all corners of this valley, accumulating a lifetime's worth of stories and memories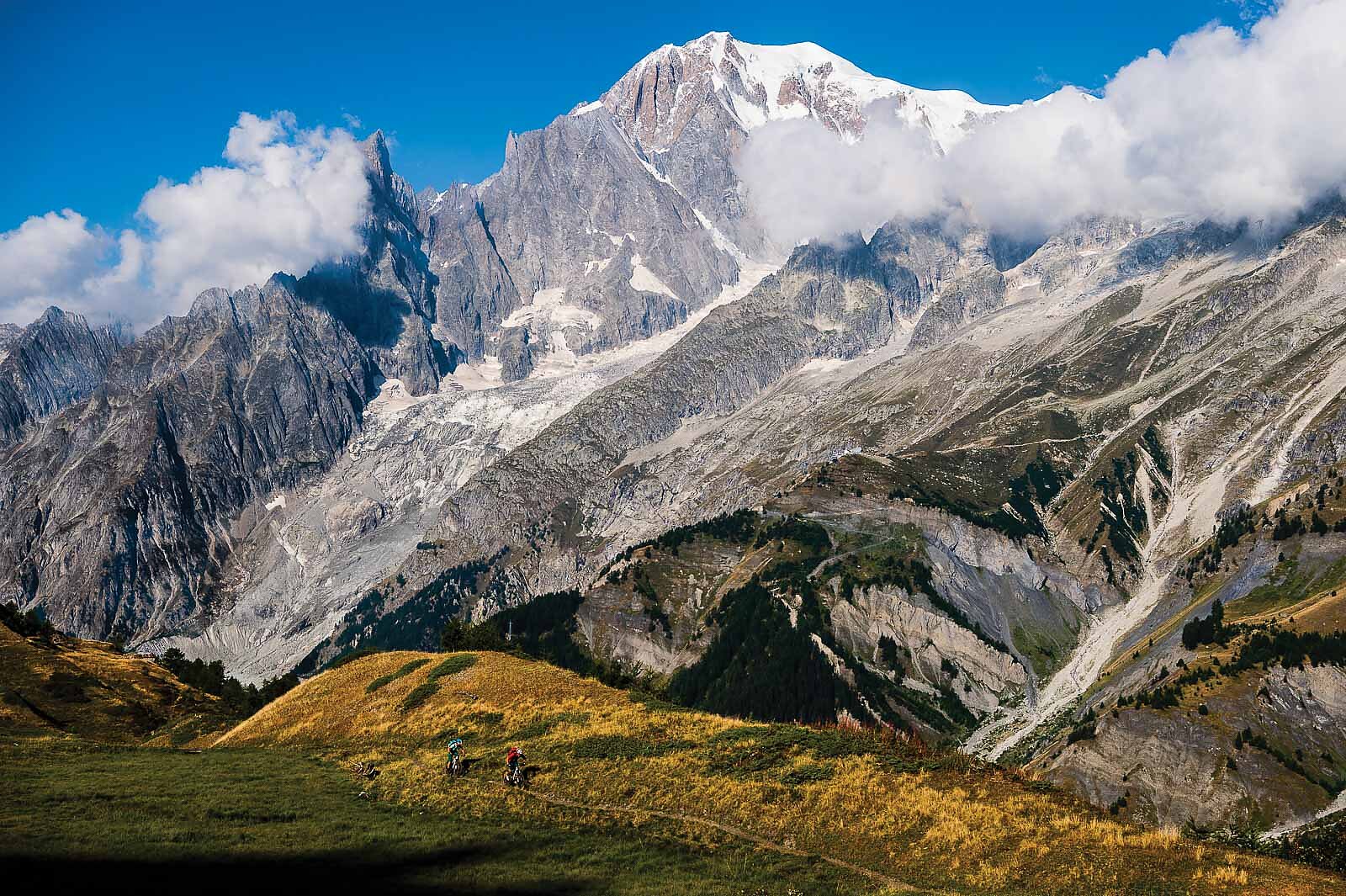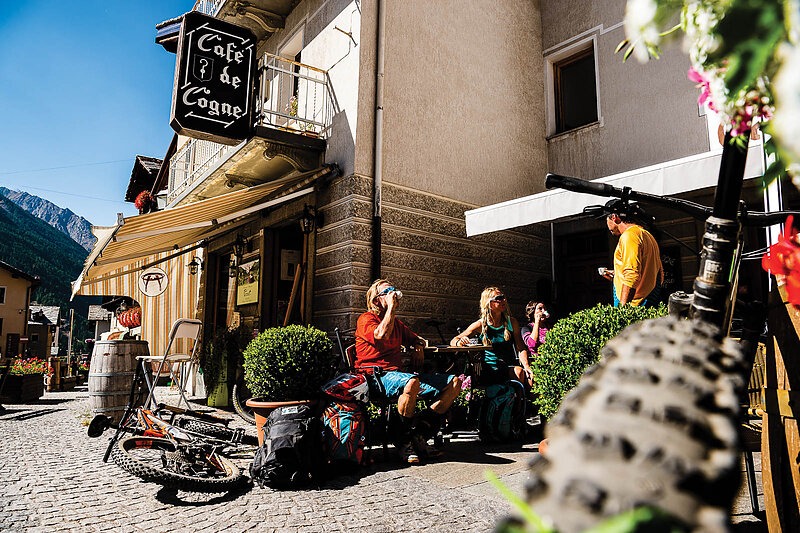 Filled with energy from the gorgeous morning light, we ate most of our food and packed a small lunch for the ride to Aosta. But as we were tidying up the cabin, dark clouds began to form in the distance, and we quickly realized it was time for us to go. We didn't want to be in the high alpine if a thunderstorm and heavy rain rolled in.
We made a hasty return to Col de Vessonaz, this time taking a trail toward the Valpelline valley, which would lead us to the small town of Oyace, not far from Aosta. The first part of the trail was steep, off-camber and loose, and as soon as we dropped in it started to rain. This was definitely not my jam, and I didn't ride it well, especially with a heavy camera pack. After a crash, a few profanities and some encouraging words from my friends, I finally got my shit together. It helped that the steepest part was behind us and the trail was getting much smoother. It spilled out onto a nice terrace without many rocks, and my tires started to get better traction in the dirt. I was no longer bothered by the rain.
The trail wound through grassy, rolling meadows and passed by a little shed in the subalpine before dropping into a larch forest Massimo has raved about. We picked up speed as the trail flowed through the dark forest, and I tried my best to keep up with Massimo. He was fast and strong, but somehow I managed to hang in there. Perhaps it was because the trail was so much fun and a great reward after the previous day's sufferfest in the heat. The joy of flowing for another hour through this valley made every pedal stroke and walking step up to Col de Vessonaz more than worth it.
Eventually, the rain picked up again, forcing us to slow our pace as the trail became steeper and filled with roots. After two huge days in the wilderness, we were tired, and it was better to be safe than sorry. As we rode peacefully down the lower sections of the trail, I reflected on what an incredible experience this had been. Once again, Massimo's vision for a grand adventure had turned into reality, and I felt grateful to have him as a friend. It was another once-in-a-lifetime experience to add to the long list of sweet memories in the Aosta Valley with Massimo. And that list of memories is one I hope never gets completed, as I want to return to this valley for the rest of my life.