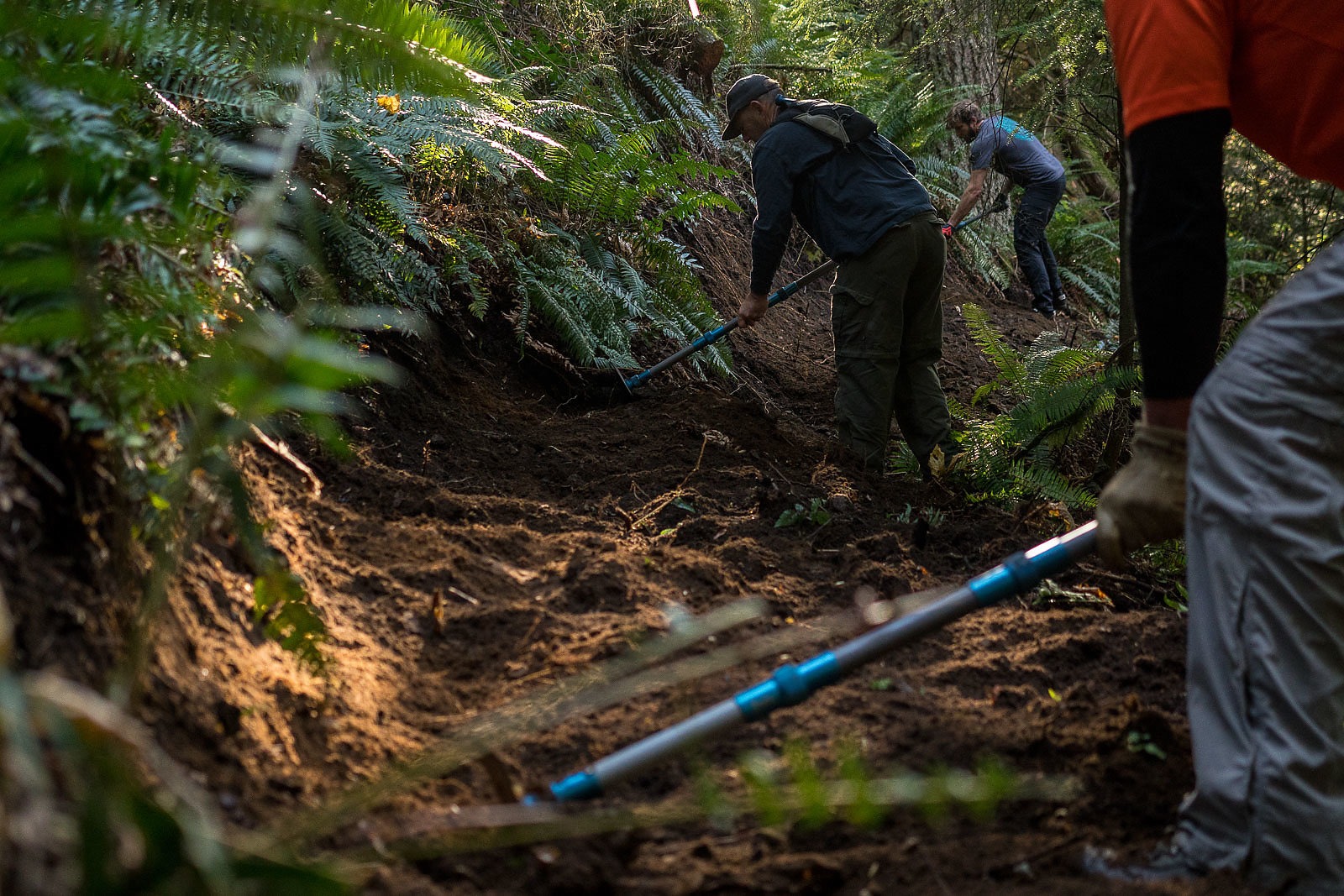 Perpetual Passion Honoring Every Trail's Intrinsic Vibe
The best time to drive from Squamish, BC to Bellingham, Washington is between 10 p.m. and 5 a.m.
While not ideal for sleep, this is about the only way to make the 100-mile drive in the reasonable timeframe of an hour and a half, due to Vancouver's perpetual traffic. Crossing the border at these odd hours, in an incredibly conspicuous RV nonetheless, does come with its drawbacks. Unwanted attention from US Border Patrol is a given and secondary inspection is a regular occurrence. Despite the uncomfortable crossings, it's a drive Mark and I have done countless times.
Thanks to the rain shadow of the Olympic Mountains, Bellingham boasts lower annual precipitation numbers than most places within the Sea-to-Sky corridor. This slightly more enjoyable weather makes it a popular riding destination for residents of our region between October and April, the true Canadian rain season. For us, Bellingham is a magical place where beer is cheap, gas is cheaper and you can find a great burrito on every corner. Not to mention, the town's trail stock is incredible.
Bellingham's trails tend to be much more fast and forgiving than the steep tech of Squamish or the North Shore and provide a welcome change to BC's rawer style of trailbuilding. It's almost as though trailbuilders in Bellingham have unanimously decided to prioritize fun over gnar and tech. I fondly remember one damp winter day several years ago when Mark, myself and our friend Taylor spent several hours hiking the mid-section of SST—the one with the great turns—to practice our cornering skills. Mark made impressive strides that afternoon and I still see the fundamental change in his riding style on any given day.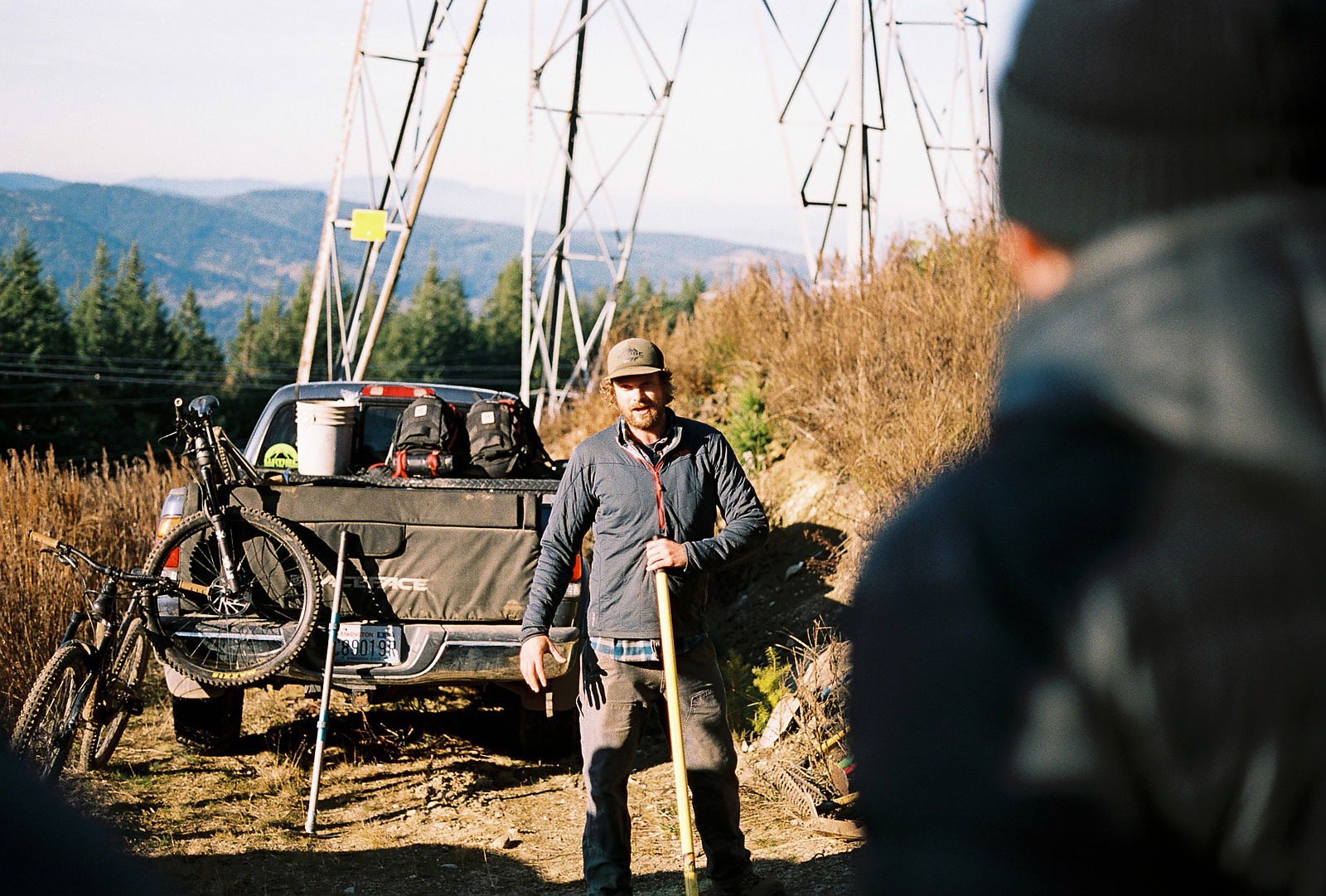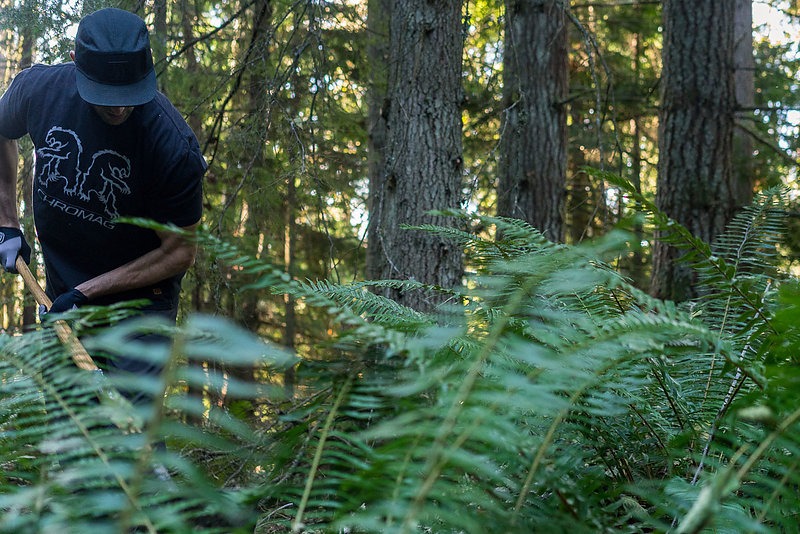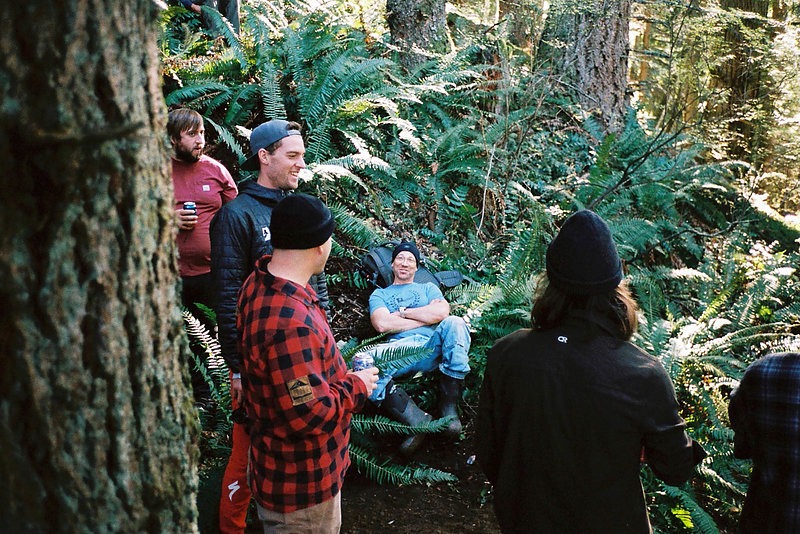 Tales of Bellingham's awesome trail network run not only north into British Columbia, but south through Oregon and California, and even east across the Atlantic, thanks to the many gifted mountain bikers and media moguls who reside there. At the trailheads, it's a common sight to see a spattering of license plates from neighboring states and even some more exotic regions of the US. On any given visit to California, we are frequently bombarded with questions about the trails and riding by people planning their first—or next—trip to the region. The buzz around Bellingham is widespread and contagious.
"I moved to Bellingham in 2013 after living in Seattle for a few years at the start of my photography career. I'd spent some time there riding and fell in love with the scene. I can't imagine living anywhere else now and love the community, riding and everything about where we live."
—Paris Gore, Mountain Bike Photographer
The Whatcom Mountain Bike Coalition (WMBC) is the lead trail building and advocacy organization in Bellingham. Originally named WHIMPS (Whatcom Independent Mountain Pedalers), WMBC was founded in 1987 by Jim Sullivan after he moved to town from Marin County, California. Thirty one years later, in the summer of 2018, WMBC and the City of Bellingham made a monumental stride by securing recreational access to Galbraith in perpetuity. Although the mountain is still a working forest, the deal was a unique— and potentially exemplary—solution to meet the many interests of recreationalists, conservationists, and land owners.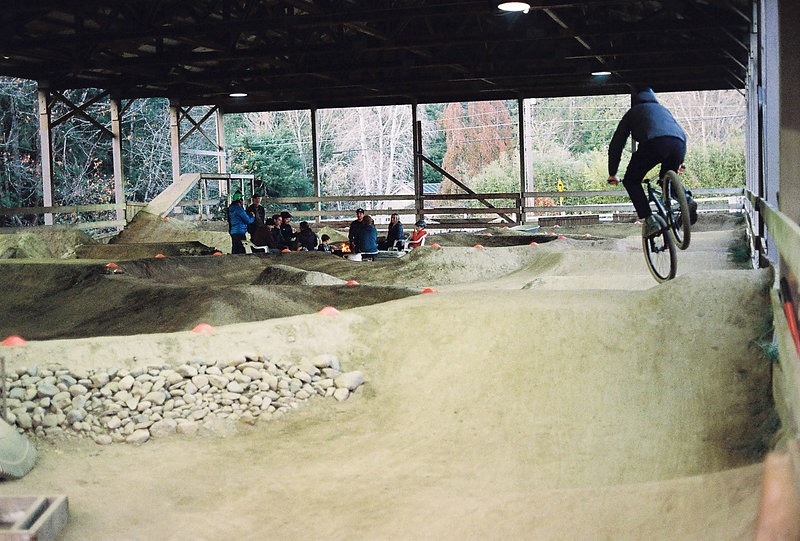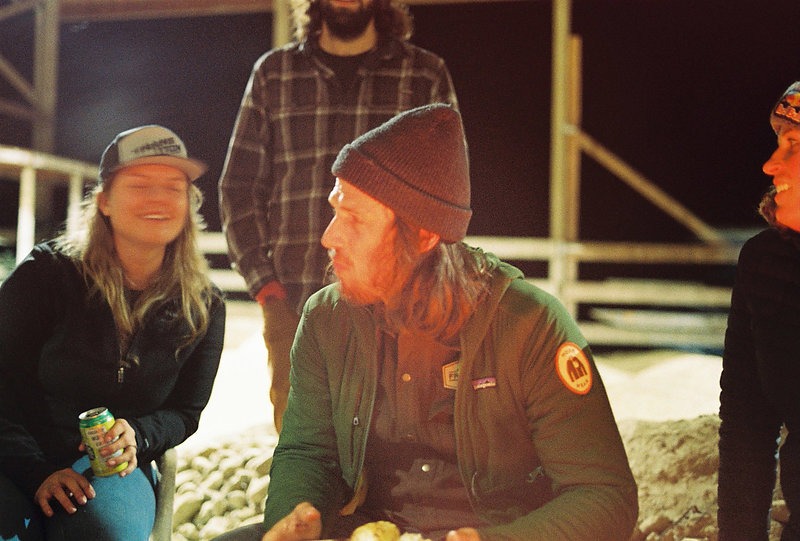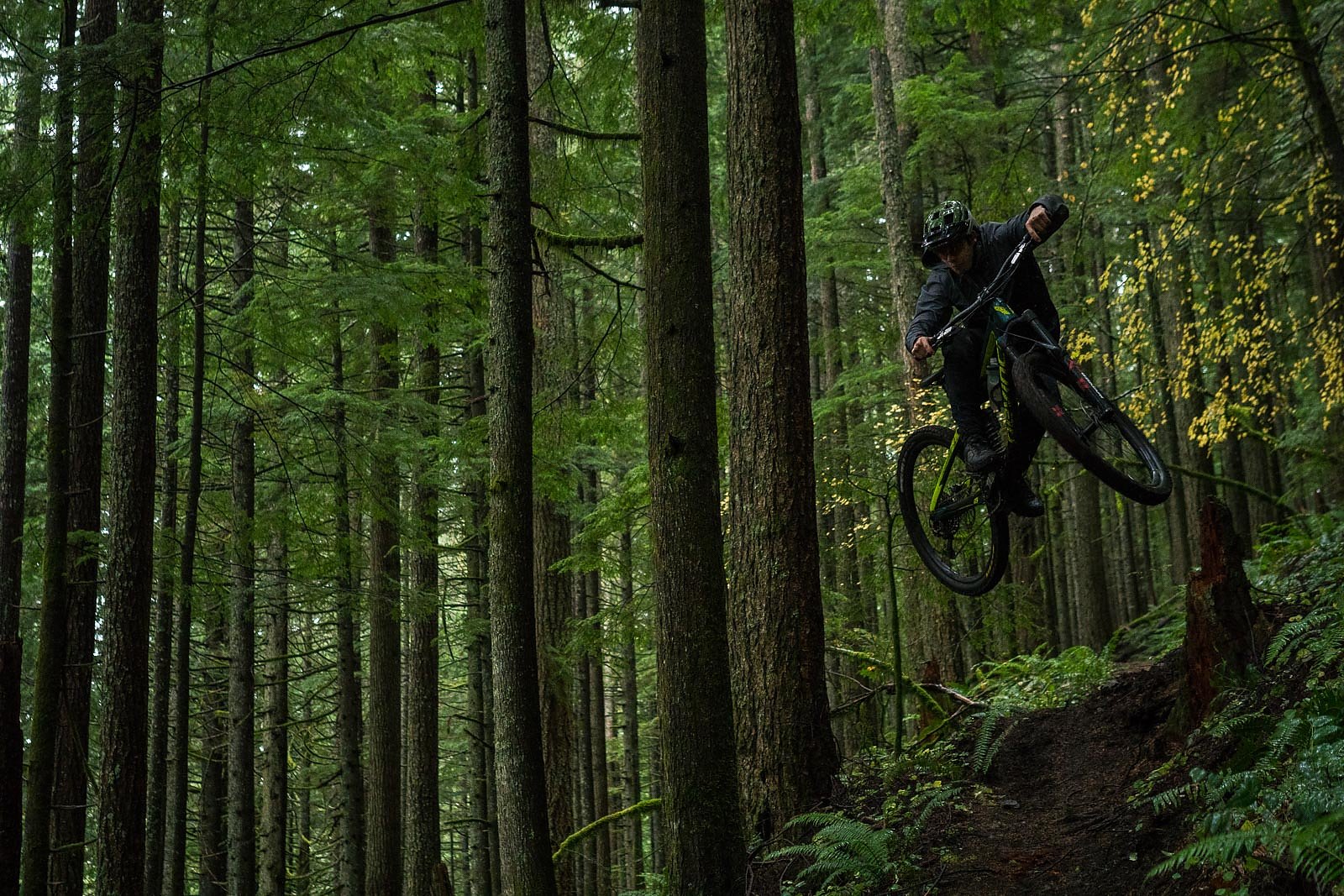 Through the years, as Mark and I spent more time in Bellingham, we began to wander through the woods, sniffing out some of the lesser known trails that existed in the hills surrounding Galbraith. With an introduction to Cougar Ridge, which descends a northwest ridge of Lookout Mountain toward Lake Whatcom, we had a new favorite. I vividly remember being absolutely blown away by how well this trail was built—yet it was still technically "illegal." In 2018, WMBC worked out access rights with Whatcom County Parks and Cougar Ridge was adopted into the trail network. It was already a classic among locals, but with some reworking (for better or worse, depending on who you ask) became the area's—legal—crown jewel.
Riding on the success of Cougar, WMBC set their sights on another user-built trail that they felt could be improved with more sustainable routing: Brown Pow. Also built on land managed by Whatcom County Parks, Brown Pow is situated on the east side of Lake Whatcom and is another expertly curated trail experience. With a unique makeup of ridgelines, natural doubles, quick corners and steep chutes, the trail is grin-inducing in its entirety.
This fall (2019), our Bellingham trail day addressed a few of the steeper re-routes WMBC's Ryan Joslyn had in mind, while also adding several natural-feeling features we hope the original builders will be proud of. As always, the objective in sanctioning Brown Pow wasn't to alter the trail's intrinsic vibe, but rather allow more people to enjoy this incredible piece of singletrack. This adoption program isn't unheard of within the world of trail advocacy, but it's apparent the WMBC is doing it in a way that's unique. They're paying homage to builders, listening to riders and working with land managers to create an accessible trail network that has something for everybody. And, by any indication of the Bellingham riding scene, it's definitely working.