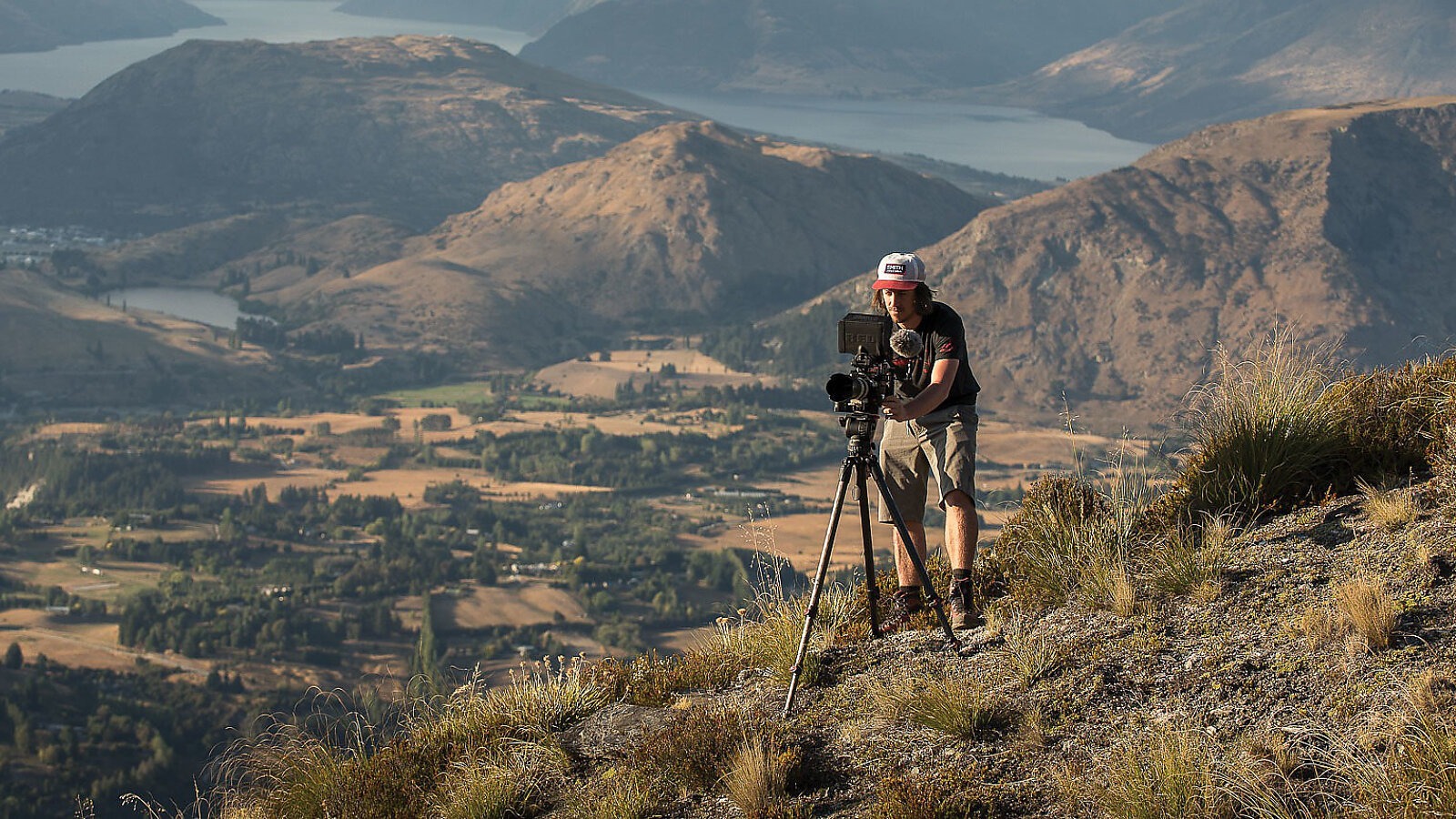 Freehub Faves Best Videos of 2022
One of the best parts of the mountain biking community is the stories we get to share with one another. Our team here at Freehub wants to take this time to honor the craft and artistry that went into some of our favorite stories told through video this last year.
We asked each of our team members to share their favorite videos released in 2022 to help compile this list of impactful videos and movies. In no particular order, of course, because who could pick a favorite? We visit Vancouver with North Shore icon, Betty Birrell, witness the jaw-dropping riding of Brage Vestavik in The Sound of Speed, and hear a story of strength and identity from Alexandera Houchin in Stronger Together. That's just the tip of the iceberg of great films in this year's round-up.
Grab some popcorn and clear your schedule, you've got some videos to watch.
After nearly 30 years on the harrowing and hallowed trails of British Columbia's North Shore Mountains, Betty Birrell still thinks life is one big playground—and that you're never too old to send.
Struggling to find their seat at the table, mountain bikers have had to form unlikely partnerships in their fight to ride. Little did they know they were actually helping transform the identity of their communities. Specialized and Soil Searching present Biketown, a film by Freehub magazine.
Mountain bikers have a long-standing tradition of working with private property owners, land managers and governments, from the local to federal level. Often, these relationships are driven by a dedicated and passionate group of mountain bikers, trailbuilders and advocates, despite a sometimes turbulent and confrontational past. Biketown takes a deep dive into recreational trail development in Chisholm, Minnesota, Bellingham, Washington, Snowshoe, West Virginia and Pacific City, Oregon to explore themes at the heart of the current mountain bike movement—whether that be cooperation between the timber industry and a mountain bike community, federal forest managers and trailbuilders or advocacy organizations and tourism boards.
This project would not be possible without partnerships and a huge collective effort. Thank you to the community leaders, families, trailbuilders, dreamers, athletes, designers, brands, mentors, advocates, stewards, volunteers and everyday riders who helped make Biketown possible. We are grateful for strong brand partner support and amazing product donations—the proceeds of which will directly impact the future of mountain biking.
"It's been a few years since we planned a trip to South America. I wanted to take my bike to a different place, get out of the routine and explore, since I think that's the definition of our sport.
The red dirt was perfect, I was riding lines that gave me a feeling I had never felt on a bike before. The length of the lines made me feel like I was skiing or snowboarding. That's something I've been looking to do for many years, and I was finally able to do it here by making long turns on a steep virgin slope.
This trip to Peru was the best experience of my life, not only for riding which was without a doubt the best thing I've ever done, but also because I got to know a wonderful country full of amazing people! From my point of view, this is what we need in mountain biking, more exploring, more big mountains, more freeriding!" - Andreu Lacondeguy
Two riders, two interconnected tracks, and a second take on a timeless idea—welcome to Parallel II. Brandon Semenuk and Kade Edwards converge on a new course built outside of Kamloops, BC to deliver proximity riding and filming like never seen before.
Featuring:
Dawson Amann
Matt Miles
Logan Peat
Curtis Robinson
Liam Baylis
Paul Genovese
+ Friends
Vaea Verbeeck has solidified herself as one of the top female gravity riders in the world. Running the gamut of disciplines, she has made her mark in World Cup DH, holds current back-to-back Queen of Crankworx titles, pushes the limits of Women's freeride, and is involved in Red Bull Formation.
Finding the time for your own personal growth and development with such a busy schedule can be extremely challenging, let alone making the time for a film project highlighting her level of progression. When Vaea said she wanted to do a project together with Calvin, we saw the stars align and jumped at the opportunity!
THE TRAILS BEFORE US follows 17-year-old Nigel James, a Diné mountain biker, as he hosts the first Enduro race in the Navajo Nation. Through revitalizing old sheep and livestock trails on his grandparents' land, Nigel and a new generation of riders honor the connection to their land, community, and culture.
"I want to create content that's timeless. Most things today are filmed in one day, shot quickly, and then it's over. Dead! Due respect to those who do it, but I want people to be able to watch my videos again in 10 years and for the content to still be cool. I don't want it to be just another piece of content you watch and then forget about."
- Brage
It has taken time for Alexandera Houchin to weave layers of her identity together. First and foremost, Alexandera is an Ojibwe woman. She's also an artist, a farmer, a mechanic, a cyclist and a person who cares deeply about her community on the Fond Du Lac reservation near Cloquet, Minnesota. "Stronger Together" takes an intimate look into Alexandera's life while examining concepts of identity, forgiveness and what it means to merge seemingly different aspects of your soul in order to continue moving forward, one pedal stroke at a time.
QUARTERPOINT is a 37 minute experimental mountain bike film shot between 2018 and 2021 in the state of Oregon.
Starring Carson Storch. Directed by Clay Porter.
Risk versus reward—the idea that an endeavor with greater uncertainty garners greater payoff—is a principle used in fields as diverse as economics, athletics and even relationships. For Vancouver resident Steve Vanderhoek, the saying reflects nearly every aspect of his life. As a firefighter and professional mountain bike freerider, saving a life at work before risking his own on a boundary-pushing stunt often occurs within the same day. Vanderhoek thrives under pressure, and in doing so is redefining what it means to truly live on the edge.
Just downriver from Nelson, British Columbia, professional freerider Kurt Sorge has hand-crafted a compound that dreams are made of. Originally designed to progress his freeride career, Kurt's backyard has become not only a world-class proving ground for local freeriding hopefuls but also a way to reflect on the simple pleasures in life. After traveling the world for many years and competing at the highest levels, Kurt returns home to B.C. to find peace and solace in the mountains.
Really big jumps, a small cabin, and mountains as far as the eye can see are all Kurt really needs for his humble existence. Addicted to the unlimited hang time and vast mountainous terrain, it's clear that Kurt has found his place in this world. Huge trains on the backyard jumps, solo freeriding deep in the mountains, and a quick dip in the local creek, This is Home.