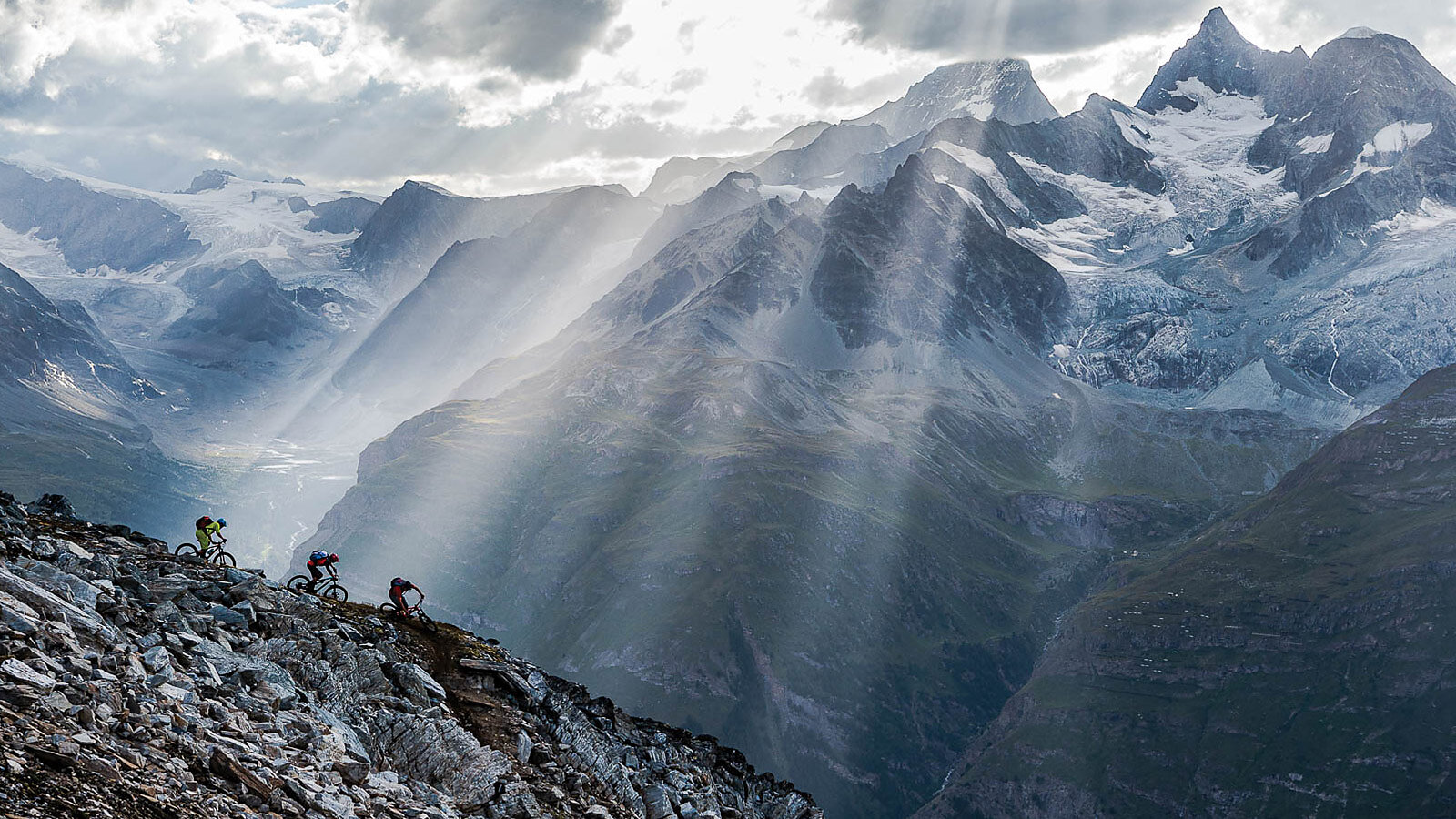 Ephemeral Permanence Recollections from Six Legends of the Lens
We live during a time when the natural world is changing more quickly than ever before. Ever-shifting weather patterns are toppling the paradigms of predictable climates, and regions we once viewed as being stable over the course of a human life are becoming volatile before our very eyes. Perhaps now more than ever, humanity's relationship with the Earth—particularly its wild places—should be cherished in every moment.
We mountain bikers occupy a peculiar space on our planet, constantly striving to balance a delicate symbiosis between us and the dirt in which we play, and from whence we emanate. Mountain bike photographers, especially those with a proclivity for remote-ness, possess an intuitive understanding of the ephemeral essence of our flirtatious interplay with landscapes. We are but fleeting blips in an ageless continuum that envelops and embraces us, if only for a few seconds, as we marvel over the majesty of it all.
The click of a camera shutter might well be a conceited attempt to instill a sense of permanence in our transitory passages, but in our own conception, these frozen points in time give us pause for reflection on forces much greater than us. This photo gallery is a tribute to these forces, venerated by six seasoned adventure photographers who reflect on some of their most transformative memories.
—Brice Minnigh
THOMAS VANDERHAM AND REMI GAUVIN
ERDALEN, NORWAY
Norway is one of my favorite countries for adventures of all kinds. The geography is spectacular, with glaciers, rugged peaks, deep fjords and some 50,000 islands. On this day I was riding with Thomas Vanderham and Remi Gauvin in the valley of Erdalen, near the small village of Oppstryn. Halfway through the ride, bad weather moved in, so we took shelter next to some old farming huts to enjoy our lunch. It was cold and snow was threatening, so when Thomas pulled out a fl ask of whiskey it really cheered everyone up before the ride back down in the rain. —Mattias Fredriksson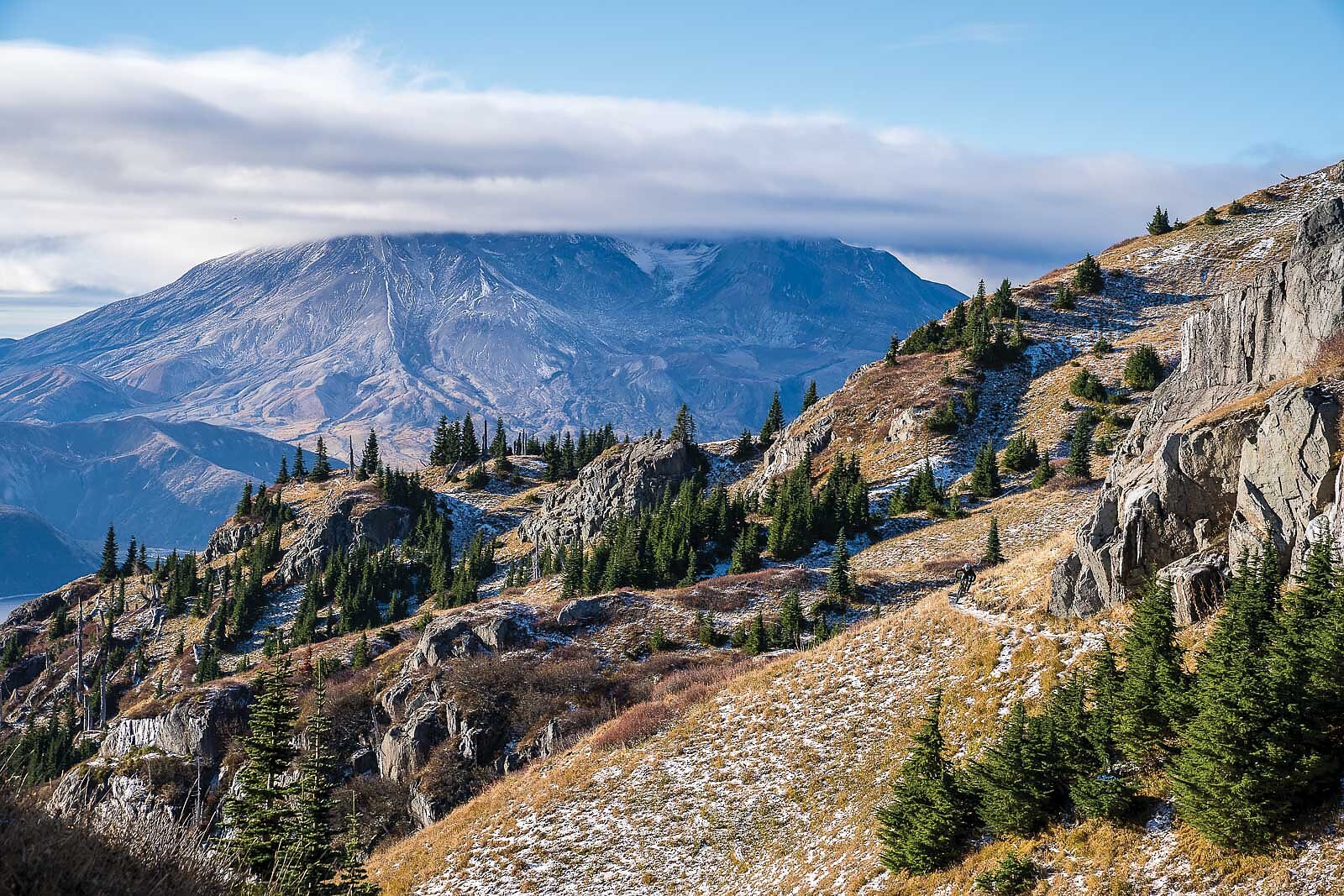 NIKKI ROHAN
MOUNT ST. HELENS NATIONAL VOLCANIC MONUMENT, WASHINGTON
Adventure is about desire. In the fall of 2018, one month before ALS forced me off my bike, I saw this shot. But we first needed fall weather to dust Mount St. Helens with snow, yet not so heavy as to snow in the location—5.5 miles and 2,700 vertical feet above the trailhead. That year and the next, we tried and failed to get the shot twice, being snowed out both times. But last fall, Nikki and I left Hood River, Oregon, at 3:30 a.m., hit the trailhead at 6:30 a.m., and started hiking. We didn't get the dusting of Mount St. Helens, but this menacing cloud set an appropriate mood. —Colin Meagher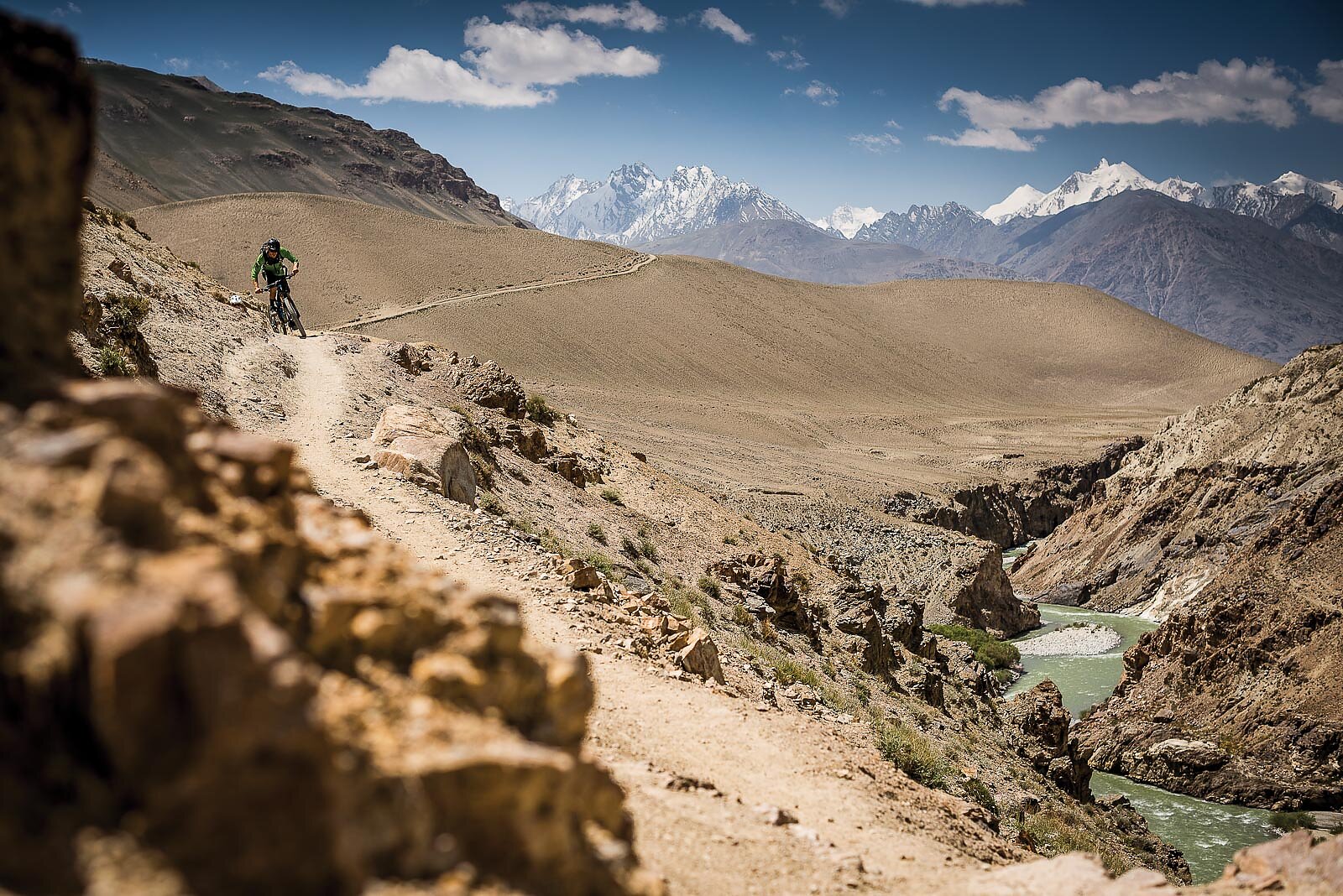 MATT HUNTER
WAKHAN CORRIDOR, AFGHANISTAN
Perhaps it's because I hail from the green and pleasant lands of England that high-desert landscapes captivate me so much. They encompass all the unfamiliar and uncompromising elements that underpin my personal definition of adventure. I find a juxtaposition in landscapes such as this one in Afghanistan's remote Wakhan Corridor—one that contrasts the visibility of a path as it cuts across a treeless expanse with the intimidation of the unknowns that lie in wait over the next pass, and the one after that. It all somehow mirrors the emotional roller-coaster of the entire undertaking. —Dan Milner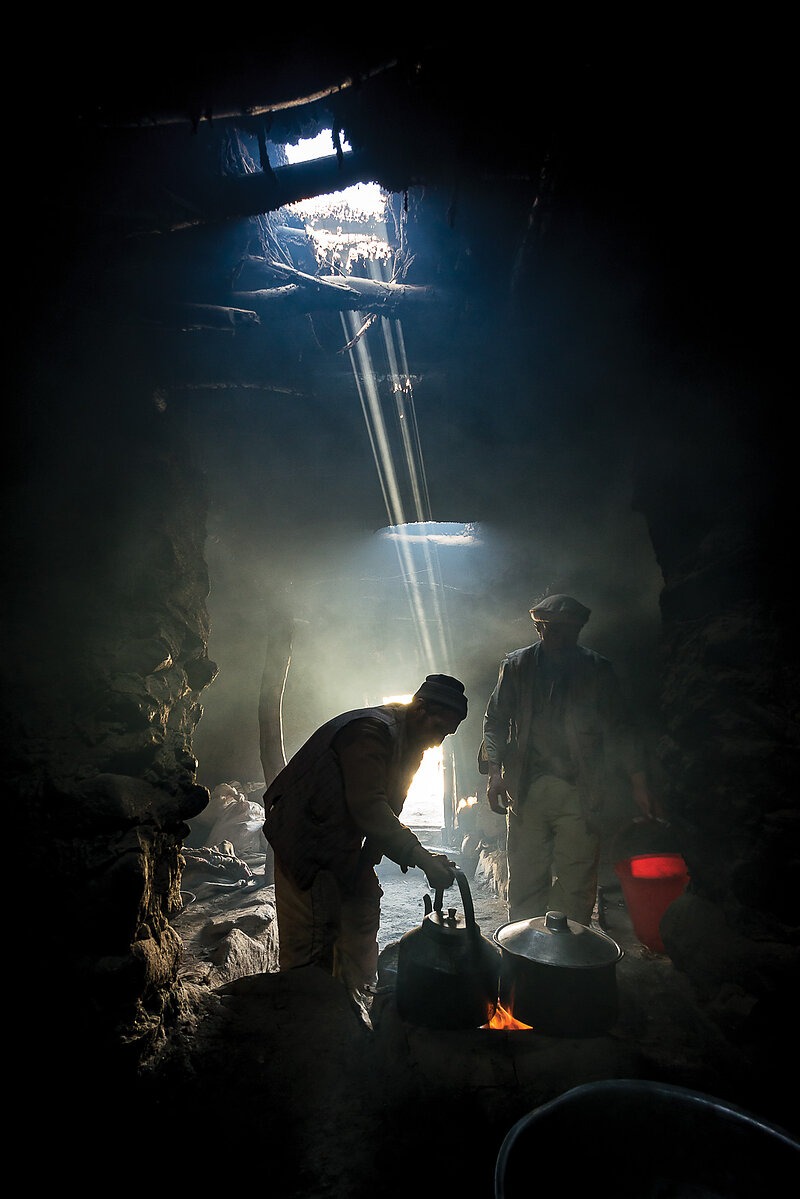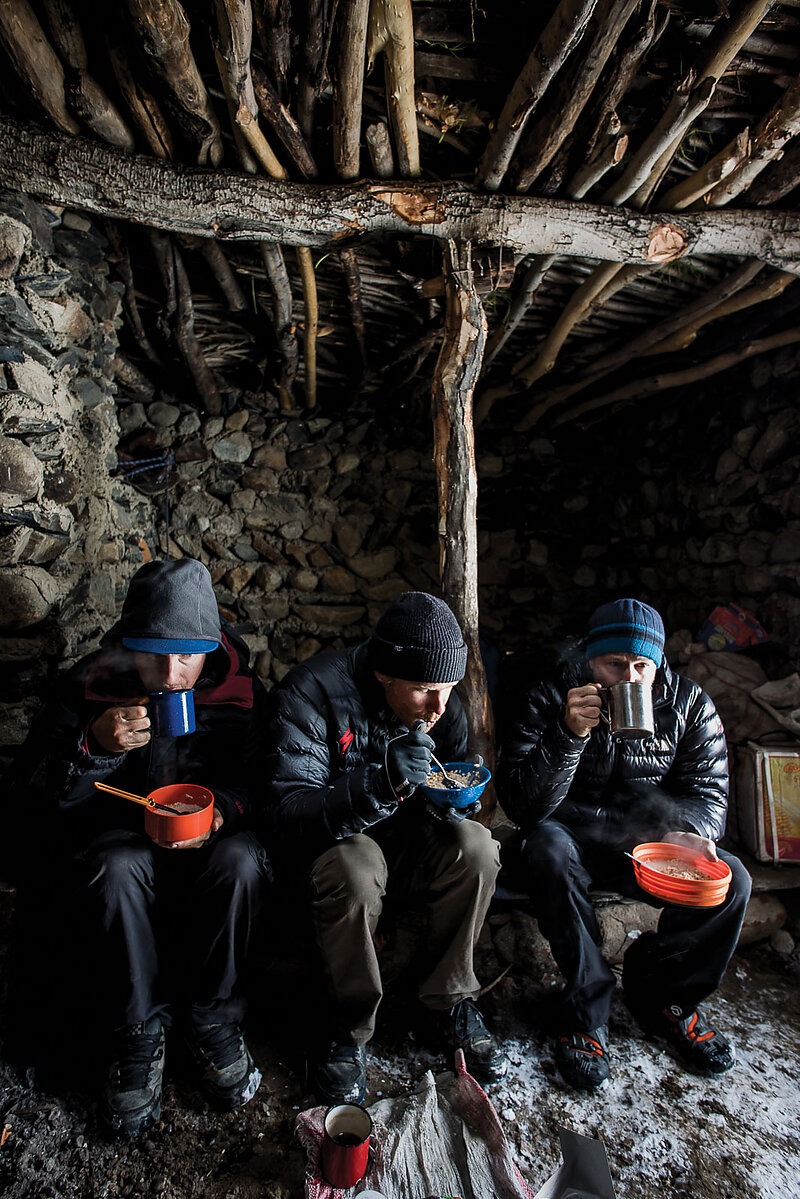 WAKHI SHEPHERDS
WAKHAN CORRIDOR, AFGHANISTAN
I don't go looking for danger in my international travel, so using a mountain bike as an excuse to explore places like Afghanistan's Wakhan Corridor might seem illogical to many, and foolhardy to most. But more than 30 years of traveling have taught me that the popular image of a location's perceived risks doesn't always translate to the experience on the ground. My ambitions to try to understand a place and its people for myself—rather than being informed by the press—have driven me to embrace calculated risks as part of that curiosity. And I never cease to be amazed by the tenacity and resilience of the local people I meet. —Dan Milner
COLIN JONES, MATT HUNTER AND BRICE MINNIGH
WAKHAN CORRIDOR, AFGHANISTAN
It's a popularly peddled myth that adventure necessitates pain. It doesn't, but there needs to be a willingness to welcome whatever is dealt by the unknowns that frame any undertaking—no matter how light or heavy the adventure. It's during times like these, huddling with friends in a shepherd's stone shelter at some 15,000 feet above sea level to escape a blizzard , that you learn the most about yourself and your limits and those of your companions. Whatever the outcome, there will always be takeaways from the experience. But there is no right or wrong to adventure—only degrees of learning. —Dan Milner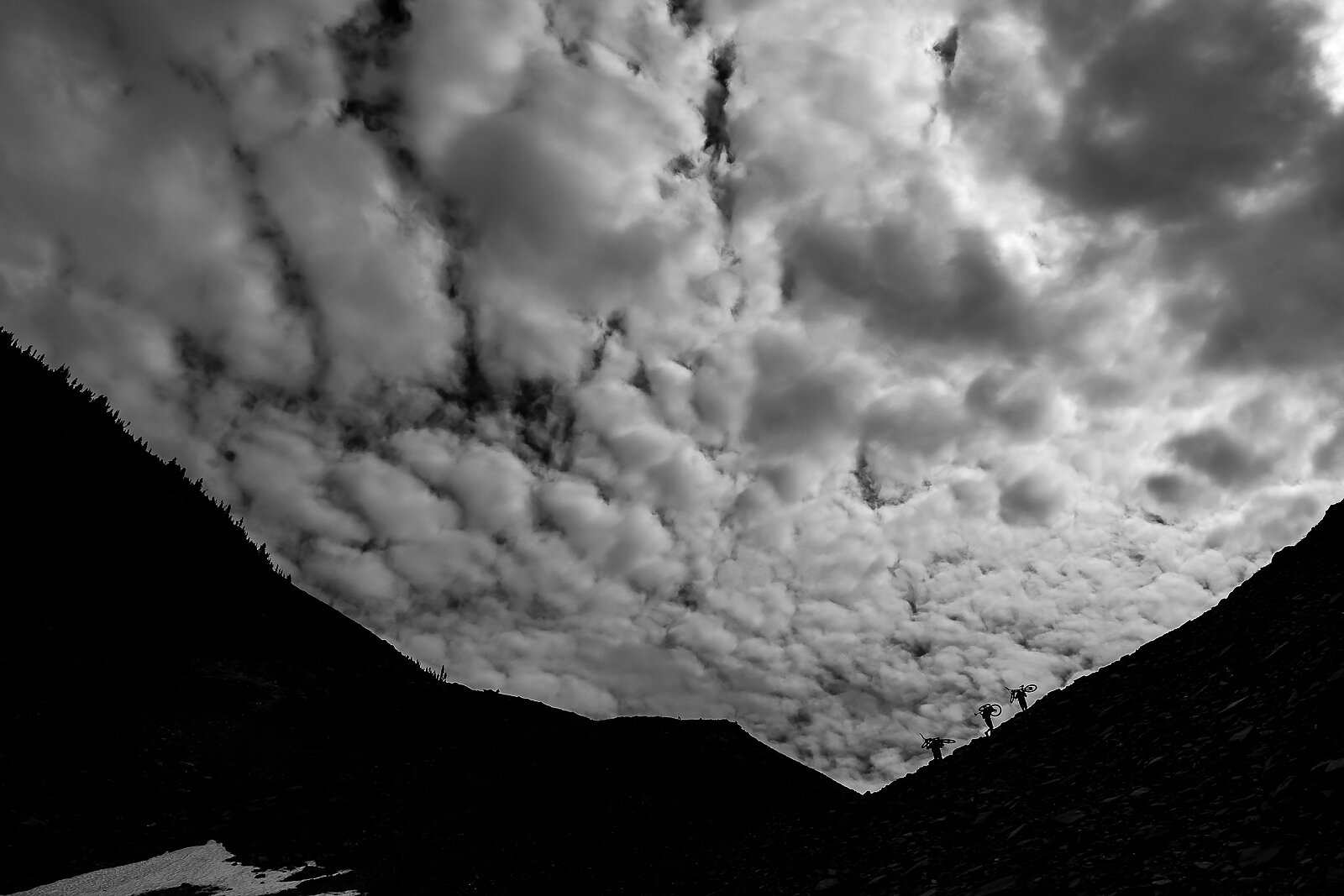 AARON CLARKE, JORDY LEBEL AND CALLUM MCLEARY
REVELSTOKE, BRITISH COLUMBIA
When preparing for a big adventure, finding the right partners is vital to not only the success of the mission, but also to its enjoyability. If it's going to be a sufferfest, why not have your best friends there to suffer with you? Laughing through the lows and shit-talking through the highs, friends are the ones keeping you in check when things either go as planned or fall apart. Good teammates are like karma accountants balancing the ledger without cooking the books. The kinship formed during adventures lasts a lifetime—and it only strengthens the drive and passion to continue with more crazy ideas down the road. —Bruno Long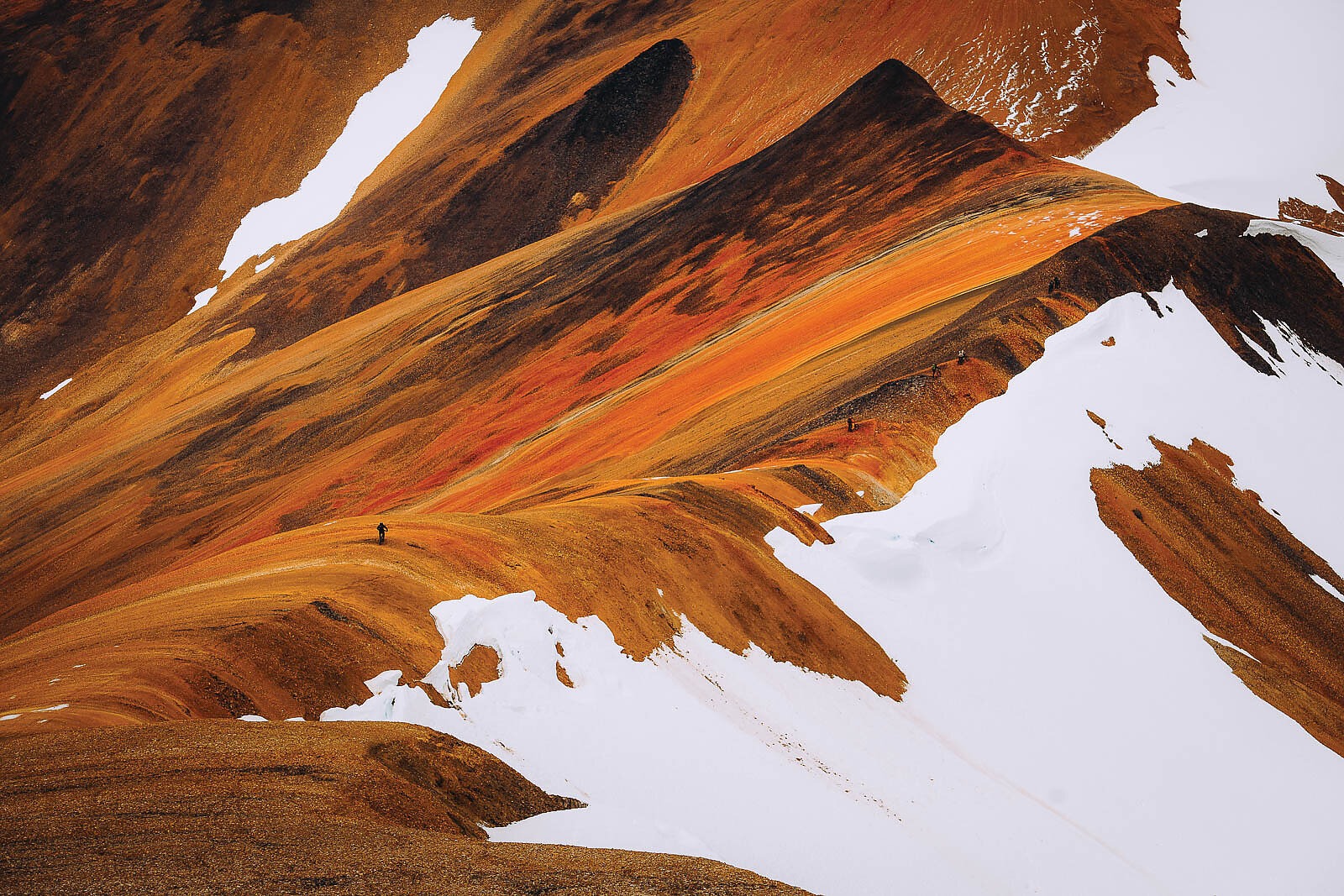 KENNY SMITH, KEVIN LANDRY, ALEX PROCHAZKA, FRASER NEWTON, CHESTER BUSH AND DANIEL CROWE-HUTCHON
NORTHWESTERN BRITISH COLUMBIA
I have attention-deficit hyperactivity disorder, so being in remote places like this with my buddies eases my frantic mind. It has something to do with the negative space and freedom from all distractions and being in full control of what happens next. It wasn't easy getting here and it wasn't easy getting out of here. But it was all us, and that's the way I like it. —Margus Riga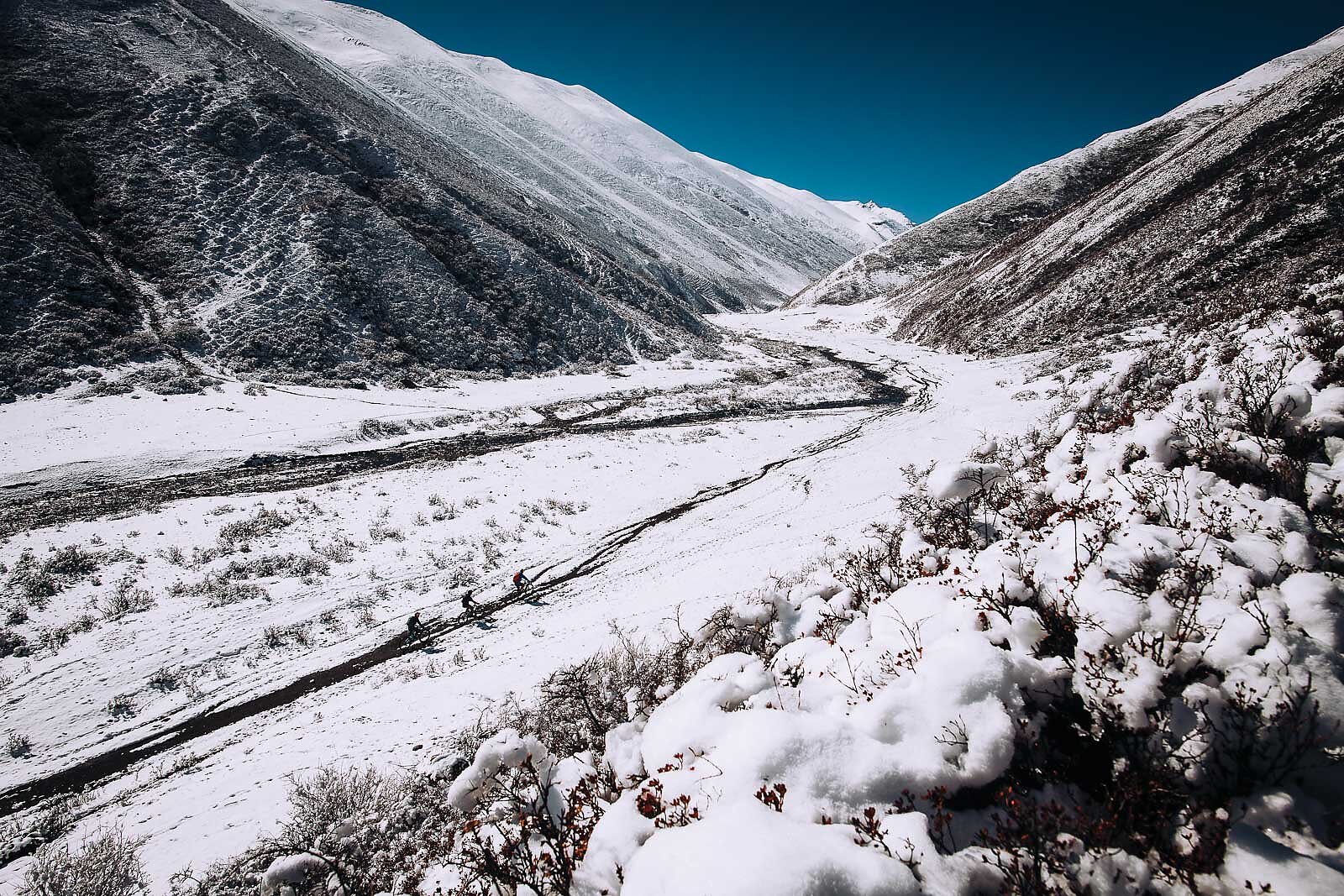 CASEY BROWN, CAM MCCAUL AND DARREN BERRECLOTH
YELI LA, BHUTAN
We had been camp-bound high in the Bhutanese Himalaya for a full day by a heavy snowstorm. We spent a long time considering whether to retreat the way we'd come or continue and risk hypothermia dredging through the snow and strong winds to cross what would be the highest and most remote alpine pass of our multiday journey. As we climbed up the final valley leading to the 16,175-foot-high Yeli La pass, the sun briefly broke through the clouds, as if hinting to us that defying the odds had been the right decision all along. —Margus Riga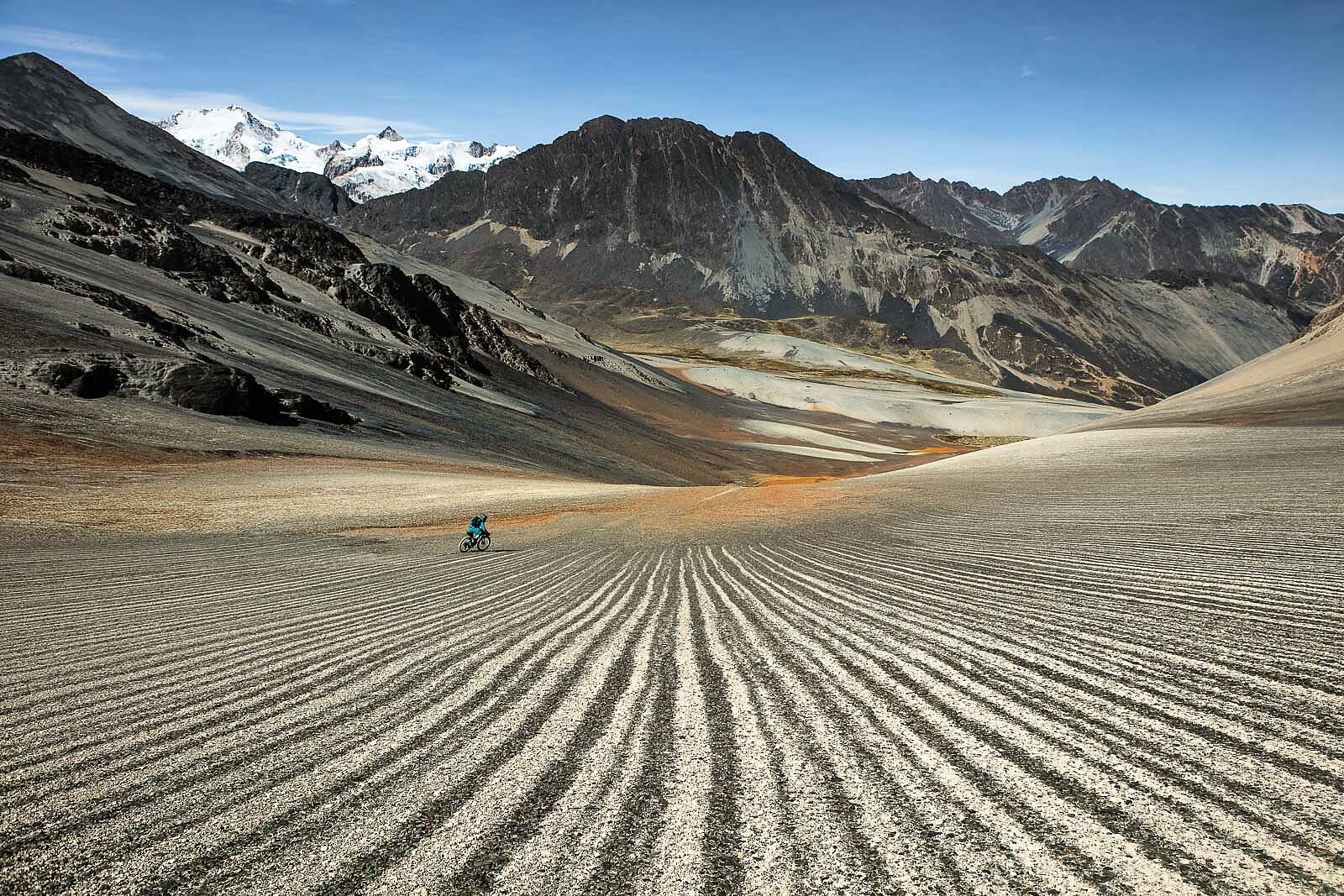 NATE HILLS
CORDILLERA REAL, BOLIVIA
I'm drawn to otherworldly landscapes and have increasingly found the mountain bike to be the ideal tool for exploring them. One of the most memorable contrasts in topography I've ever en-countered was on the western side of Bolivia's mighty Cordillera Real, one of the highest points of the Andes range. Several days into a 10-day bikepacking traverse of the Cordillera Real, we came across some of the driest, most desolate alpine terrain I've ever seen, marked by unique striations formed by wind and water. It was a harsh contrast to the lush jungles on the range's eastern side, splaying out into the greater Amazon Basin. —Joey Schusler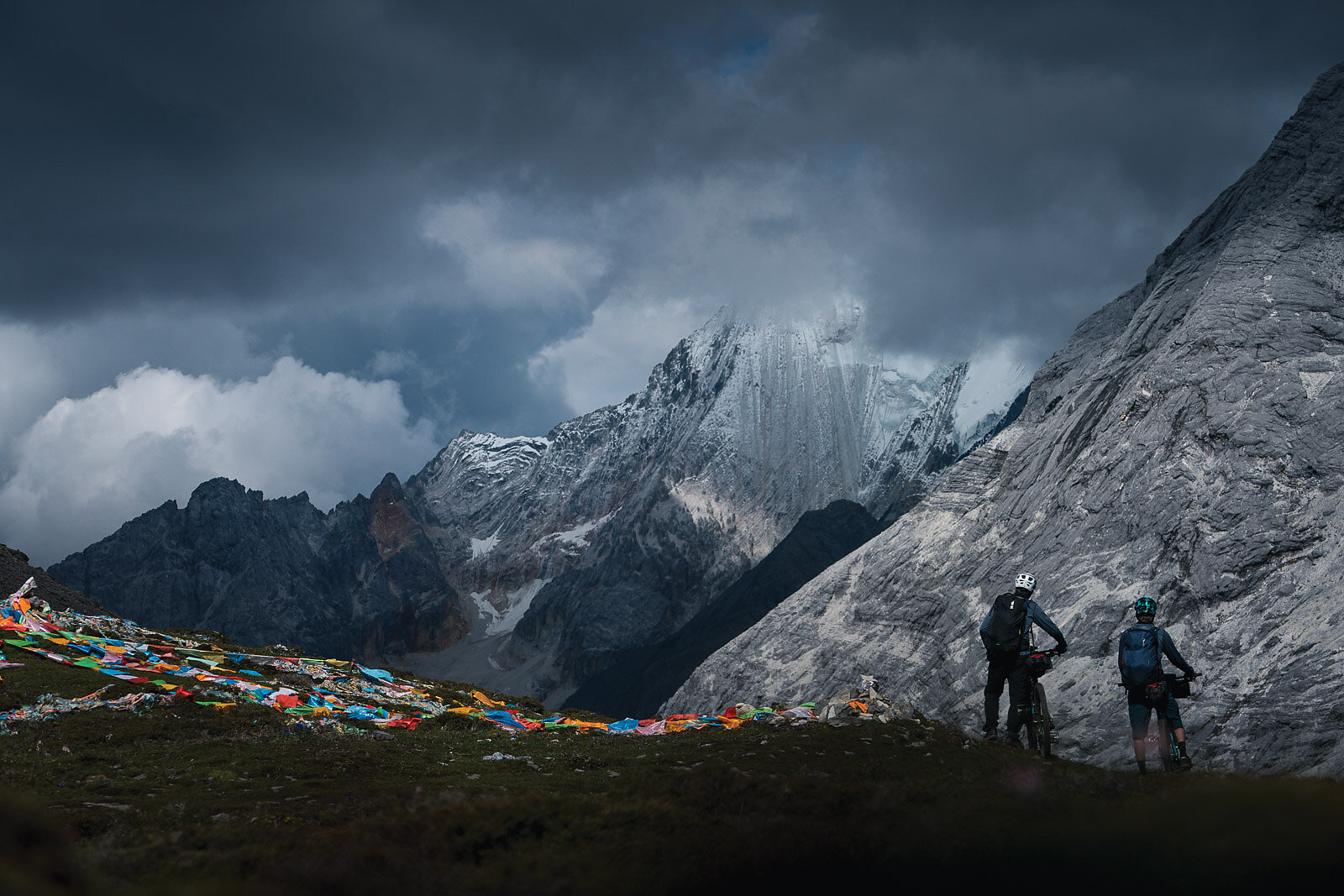 BRICE MINNIGH AND SAM SEWARD
YADING KORA, SOUTHWEST CHINA
Few places in the world are as magical and mystical as the Himalaya. And this remote part of the planet's highest mountain chain revealed its majesty constantly to our three-man team during a 10-day exploratory bikepacking mission beneath a triangle of snow-clad, 19,000-plus-foot peaks in this Tibetan region of Southwest China. A few days into the journey, we emerged from an all-day slog through a dense forest onto a mist-filled plateau where we were presented with an ever-changing view as the fog opened and closed windows to the towering giants above us. Staring in awe at the sheer cliff faces, we understood immediately why these extraordinary mountains are considered sacred by the Tibetan people. —Joey Schusler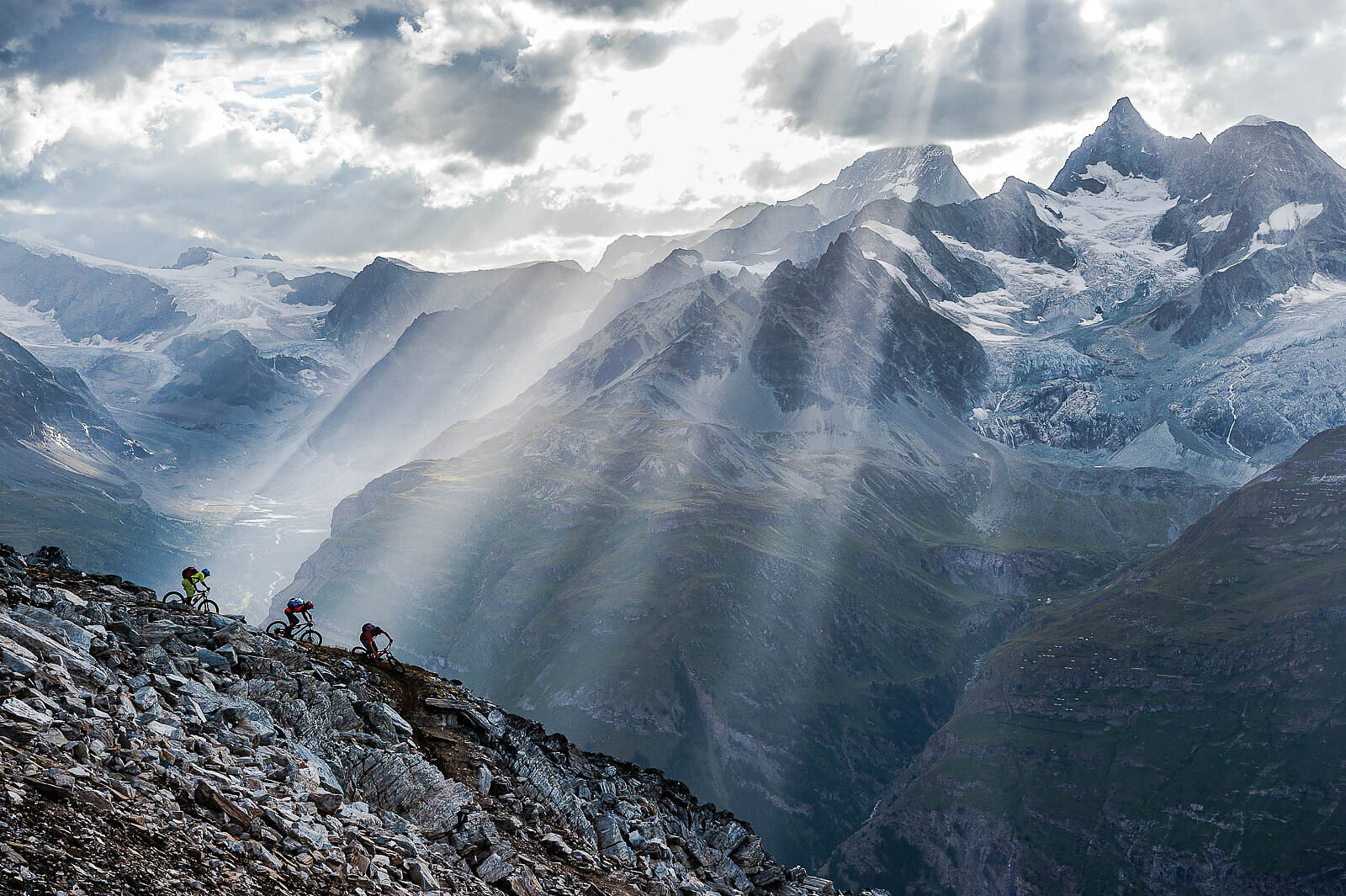 STEPHEN MATTHEWS, JULIA HOFFMAN AND CHRIS WINTER
ZERMATT, SWITZERLAND
Zermatt is one of my favorite places to ride bikes and it's certainly one of the most beautiful places I've ever been. Few other places have such an extreme contrast between the curated comfort in town and the serious, and sometimes uncomfortable, experiences in the mountains. The time in between those experiences can be very short, but that's why this place has such a magnetic pull. On this day we'd arrived in Zermatt just in time for lunch and then took a train followed by a tram up to Rothorn at almost 10,000 feet above sea level. We found this incredible trail toward Täsch in the lower valley just in time for an amazing afternoon light show. —Mattias Fredriksson