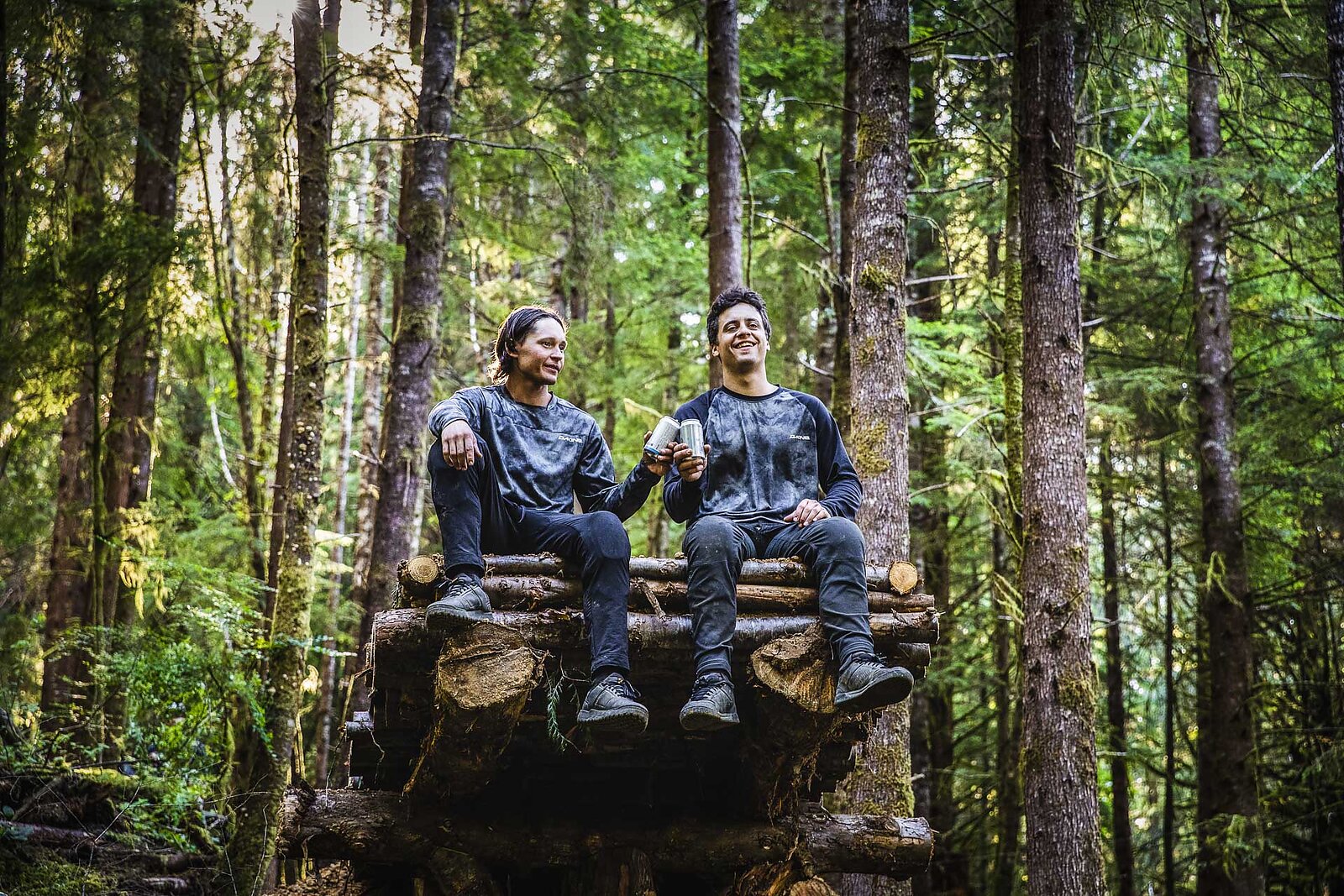 A Perfect Mixture Creating a Masterpiece on the Oregon Coast
It's the crack of dawn, and we're driving northbound on the 101, heading inland from a small town on the Oregon coast.
The early morning marine layer is still clinging to the hillsides, seeping through the massive pines, and is almost as heavy as our anticipation levels. We're about to get our first look at a series of mountain bike trails with professional freerider Carson Storch, and one trail, in particular, will command most of our attention for the next few days.
The trail, named "Sicko," is a team effort between Carson and local landscaper Josh Venti, a mountain biker who has become increasingly involved with trailbuilding initiatives around the sleepy beachfront town of Pacific City, Oregon. Carson and Josh first connected through social media in 2017, when Josh proposed that his heavy rock band perform during the Black Sage Fest, a freeride event that Carson organized along with friend and fellow freerider Kyle Jameson. Though the music gig didn't end up working out, communication lines were established. And when a planned location for one of Carson's film shoots fell through, he asked Josh if the trails he'd been developing on his property were up and running. Though Josh's trail network was still in its infancy, he invited Carson to come out and ride.
The young freerider made the journey and brought along Eric Lawrenuk, a film producer who worked on the popular "Alchemy" series of shred videos. Both were immediately impressed with the area's abundant potential.
"And [Carson] was like, 'dude, you've got gold out here,'" says Josh. "Pacific City is our local beach. We call it 'Bend West' because so many people from Bend come over here to get to the beach. So [Carson] was already familiar with the zone, but just didn't know that the dirt was so good. The topography and the ecology here just set up a perfect mixture for mountain biking."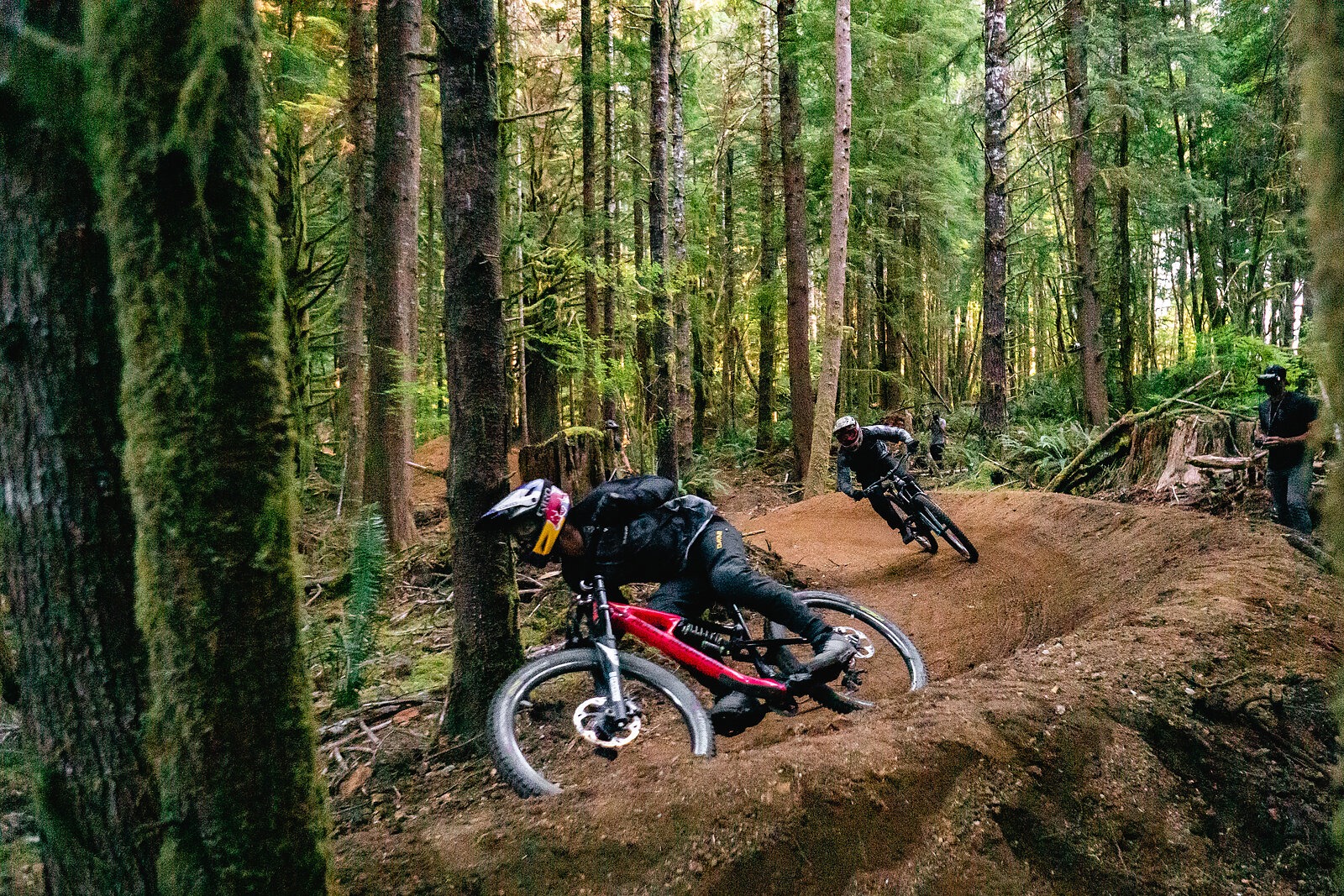 Much of the land around Pacific City is temperate rainforest, so it can get more than a hundred inches of rain each year, lending itself to a soil system that percolates. Combine this with the loamy layer of topsoil created by decaying vegetation, and you've got a powerful combination.
"The needles and leaves build up and compost down, creating this rich mixture of soil," explains Josh. "You work into that stuff, and it's really well-drained. During our big winters, it could dry within two hours after raining for a week, and you could be out here shredding. And it's really magical in that sense."
As we follow the winding highway inland toward a logging road that serves as access to Sicko, it's clear that this is the beginning of something truly special. On this occasion, we've traveled here for a new video project for one of Carson's sponsors, 10 Barrel Brewing Company. The video is part of a series called "Cross Brewed," which pairs up pro athletes from different sports to have them experience each other's main passions. For this installment, Carson was teaming up with childhood friend and 10 Barrel teammate Lucas Wachs, a professional backcountry skier who also knows his way around a mountain bike.
"I met Lucas when I was in first grade or something, and he was in kindergarten," says Carson. "We grew up in Tumalo, which is right outside of Bend, and went to Tumalo Elementary School. He's always skateboarded, skied, done everything, you know. And he's just one of my friends who kind of introduced me to a few of those sports. Growing up, we'd just always had a big crew in Bend that kind of did everything. We just always stayed connected through high school."
Fast forward to today, and most things remain unchanged—except Carson and Lucas are making a living doing the things they each love the most.
"Now we're here, and he's making a living skiing, and I'm doing the same thing on a bike, and it's kind of trippy," says Carson. "Being a couple of kids that have known each other forever and now we have our own paths that are similar, and they cross a lot, and he shreds really hard on the bikes."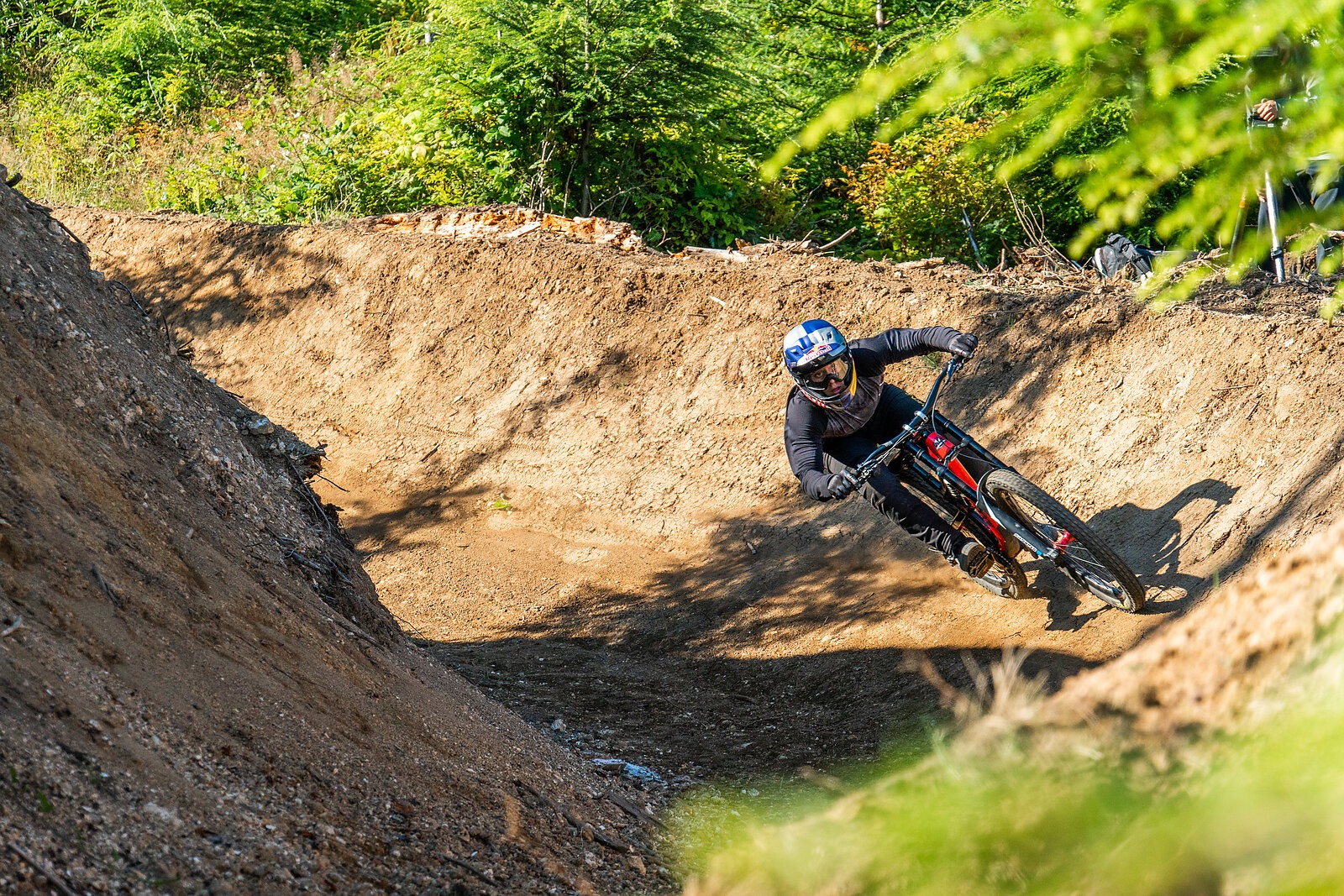 Shredding is what the longtime friends have come here to do, and Sicko beckons. The trail is about three-quarters of a mile long from top to bottom, and it features three main zones. The top part starts with a series of berms and a rhythm section that opens into a stretch of clear-cut forest by way of a step-up jump—the landing of which leads directly into a 360-degree berm called "the toilet bowl."
After getting flushed out of the bowl, the track splits into two, with a series of whoops and small hips on both sides. One track culminates in a sizeable gap of about 60 feet over the access road. Both the takeoff and landing are extremely well built, buttressed by giant logs that give support to the feature and will certainly add to its longevity. For its part, the other track leads into a super poppy jump that transitions into another big step-down before entering another dense forest. Here, the trail zigzags through moss-coated trees, with more whoops and berms that head into yet another step-down over a ravine. At the bottom, a gap jump over a creek marks the finale.
Carson is keen to start riding, and while the crew is scoping out camera angles, he wastes no time in guinea-pigging the road gap. The first hit sends him deep, but once he gets a feel for the speed it's clear that the filming is underway. Early morning and evening sessions are key to capturing the best light, and the slivers of sunlight that pierce through the late-afternoon forest give us the golden rays we've sought. To end the day, the entire crew is recruited for some patch-up work, and we buff out the rough spots with shovels and rakes to prepare for the week ahead.
It's clear from the onset that this is not Carson's first rodeo. He's involved in everything, from trail foreman to producer, director and of course, the riding talent. Between takes, he shares his thoughts with videographer Connor Winton on editing, trick choices and how to make best use of the drones. It's obvious that he has the whole trail mapped out in his head, with a singular vision of how to execute it.
Once Lucas arrives, the filming kicks into high gear. With he and Carson riding bikes together since they were kids, their chemistry together is undeniable, and watching them shred Sicko's features together for their first 10 Barrel collaboration is truly a pleasure. It's like two old friends playing in a giant sandbox, building what they want and having a blast riding it together.
"I came out a few weeks ago and helped a little bit with their build, mainly just some handwork stuff while they were in the machines," Lucas says. "For me, it's just dope to see Carson do all this. From the starting phase of conceptualizing a line, getting in the machine, building it, figuring out the speed, and riding it. It's cool to see the process on the freeride mountain bike side because it's super relatable to what I do in the winter in the snow."
For all the work that's been put into sculpting Sicko, this trail is just the tip of the iceberg. It's just one of many trails that Josh believes will ultimately become a massive network. To help facilitate this, he and a friend have formed the non-profit Tillamook Off-Road Trail Alliance (TORTA), an advocacy group intended to serve as a liaison between trailbuilders and public land managers.
"We ended up getting the RTP, the recreational trail program grant, as well as the Tillamook transient lodging tax grant," Josh says. "We have 18,500 acres of national forest that's literally on the other side of this hill, and we're going to be building 30 miles of trail up there."
For Josh, these trail plans are part of a broader recreational dream for the entire Pacific City area, and he's excited about the prospects for the partnership with national forest land managers.
"As long as we can develop it together, it's going to be magic," he says. "People already love to come here because there's fishing, hiking, kayaking and water experiences. But for so many years, there's been no place on the Oregon coast that had a mountain biking trail. Carson has been a huge part of that. He brings a lot of stoke to this area."
For all the work that's been put into sculpting Sicko, this trail is just the tip of the iceberg. It's just one of many trails that Josh believes will ultimately become a massive network. To help facilitate this, he and a friend have formed the non-profit Tillamook Off-Road Trail Alliance (TORTA), an advocacy group intended to serve as a liaison between trailbuilders and public land managers.