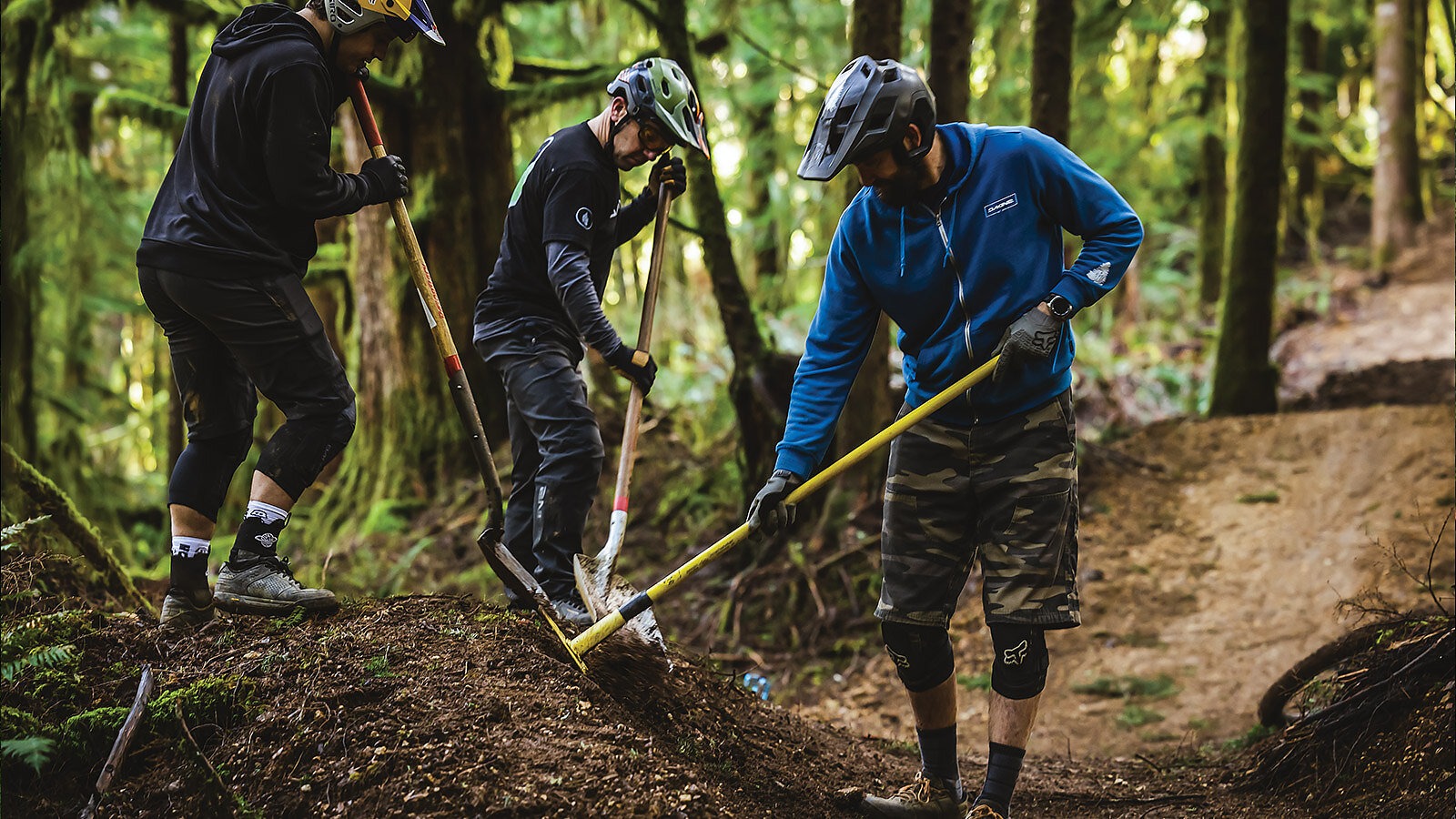 Coastal Comeback Pacific City's Trail-Based Reinvention
Beyond the bounty of backyard riding spots that come and go with each passing generation of kids, there are always those that remain nurtured over time and expanded until they become "destinations" in their own right.
In many cases, the widespread popularity of these riding destinations helps the nearest town transition from a dying industry to a recreational zone, breathing new life into the local economy and giving the community an altogether new identity and purpose.
While the transition stories of former logging towns such as Oakridge, Oregon might be better known, those of other towns across the state are only starting to take shape. One such place is the sleepy coastal community of Pacific City, a once-thriving fishing and logging town that is reinventing itself as a tourist destination. Though it's become popular for water sports such as surfing and windsurfing, the rich dirt and singletrack potential of the surrounding forests is just starting to be tapped by local mountain bikers.
At the forefront of this movement is Josh Venti, a landscaper who is melding his passions for riding and working in the dirt into a future of trailbuilding and advocacy. Josh's discovery of mountain biking didn't occur until about 10 years ago, when he was languishing behind a desk in the office of Bros & Hoes Landscaping, a company he'd started with his brother. After losing a coin toss, Josh had been relegated to office work and had become 90 pounds overweight. As work took precedence over wellness, he'd slipped into unhealthy patterns and realized he needed to turn things around.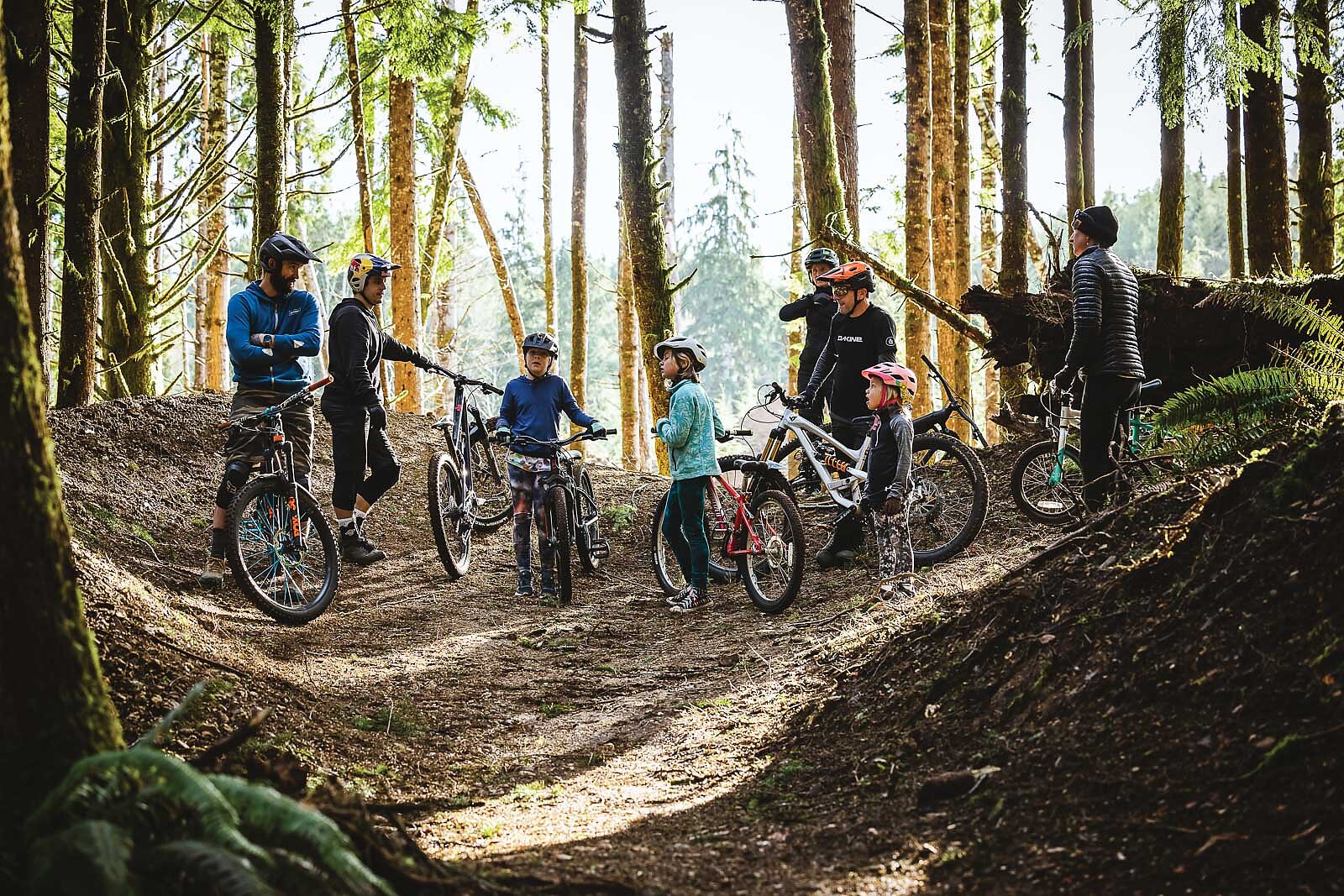 One day his uncle, Dino Venti—a dedicated mountain biker and one of the founders of the Black Rock trail network near Falls City, Oregon—suggested that Josh join him for a ride at the venerated freeride zone. Josh borrowed a bike and made his move, but just minutes into his first run on the Banzai Downhill trail he went over the bars. The untimely crash did anything but discourage him.
"It made me feel completely alive!" Josh recalls. "The experience of being outdoors, breathing fresh air and taking those chances that kids take when they are young. You just get that adrenaline rush."
From that day on he was hooked. But the drive from Pacific City to Black Rock was 90 minutes each way, and there were precious few places to ride near his home. No sooner had he begun dreaming of riding in his backyard of the Oregon Coast Range, he met an official from the local Bureau of Land Management (BLM) office who encouraged him to attend the monthly Tillamook County Wellness meetings hosted by the United States Forest Service. At the first meeting Josh learned that almost 19,000 acres of public land were being considered for development by the local community for sustainably minded recreational purposes.
The spark to build trails in this area was lit, and Josh spent the next year and a half attending meetings and familiarizing himself with the issues surrounding land management. He continued to ride as much as he could, and he even got permission to use the heavy equipment from his landscaping business to sculpt some test trails on a nearby plot of private land. The resulting trail, named Sicko, became a regional sensation, attracting pro riders such as Carson Storch, Cam McCaul, Hannah Bergemann, Adam Craig, Brett Rheeder and Jill Kintner to come sample the goods.
"IT'S ABOUT SPAWNING ECONOMY IN THE COMMUNITY, WELLNESS IN THE YOUTH, GETTING TOGETHER AS FAMILIES. IT'S ABOUT ALL OF THAT-NOT JUST 'LET'S SHRED.'" -Marty Wisehart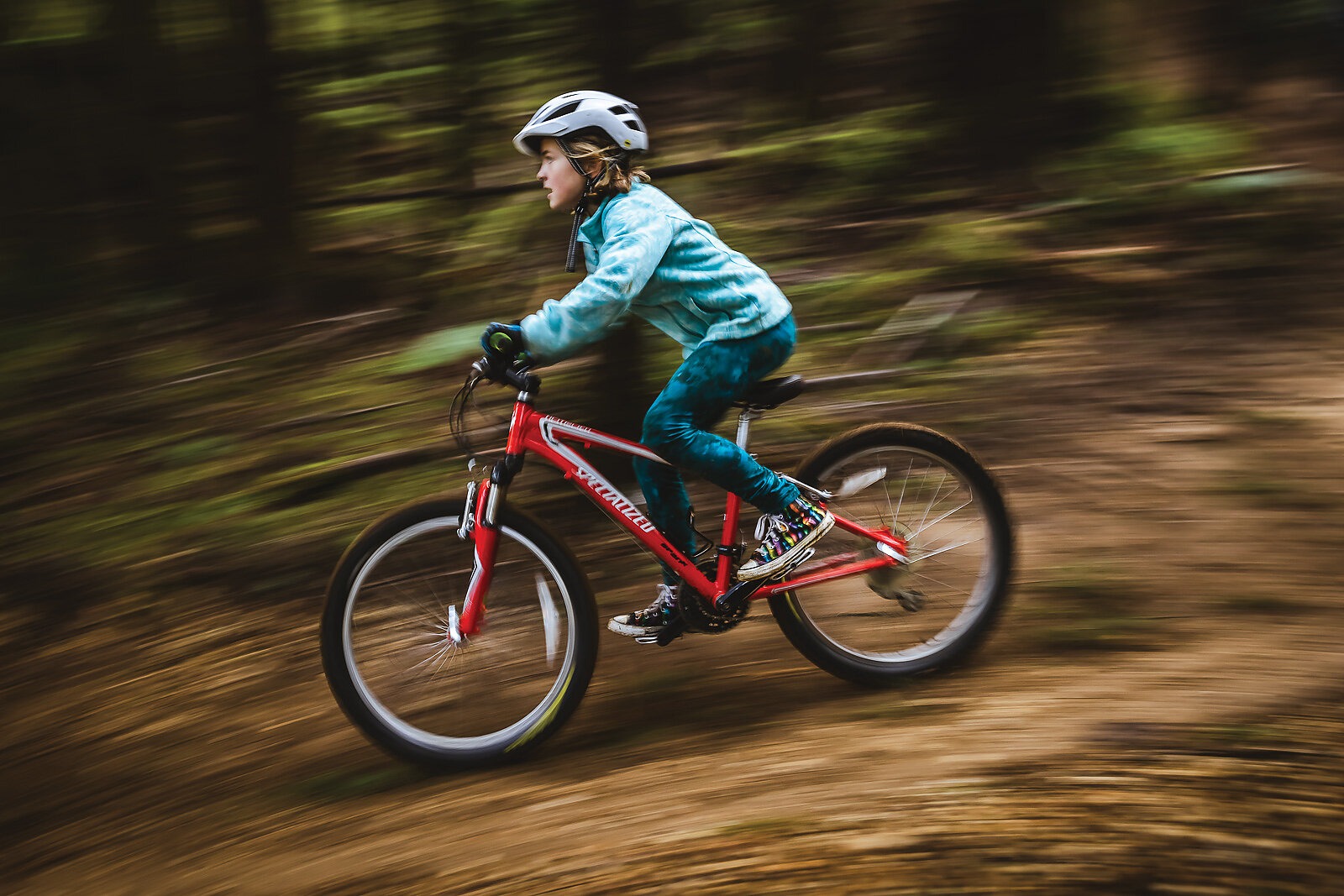 Josh eventually heard about a meeting seeking public comment and decided to make his case for the development of mountain bike trails to benefit local communities. He invited friend and fellow mountain biker, Marty Wisehart, to join him as they presented their vision to the public. As fathers of young kids, both men also viewed trail development as an investment in the future of local youth.
"We saw this beautiful piece of property that the Forest Service was offering up for recreation and we said, 'We can't let this go,'" Marty says. "And now this project is about the whole thing. It's about spawning economy in the community, wellness in the youth, getting together as families. It's about all of that—not just 'let's shred.'"
To help achieve these objectives—and to create something lasting—Josh and Marty co-founded the Tillamook Off-Road Trail Alliance (TORTA) in late 2018 and set about planning the Buzzard Butte Trail Network in the Hebo District of the United States Department of Agriculture's Siuslaw National Forest. The overall plan is to build at least 30 miles of sustainable singletrack on the west-facing slopes of the mountains, offering year-round riding and intoxicating views of the Pacific Ocean.
Along with the Forest Service, TORTA has been working closely with Tillamook County Wellness (TCM), a county public health initiative dedicated to promoting healthy lifestyles in an effort to prevent chronic disease and reduce healthcare costs. TCM's director, Michelle Jenck, loves what this project represents for the people of Tillamook County.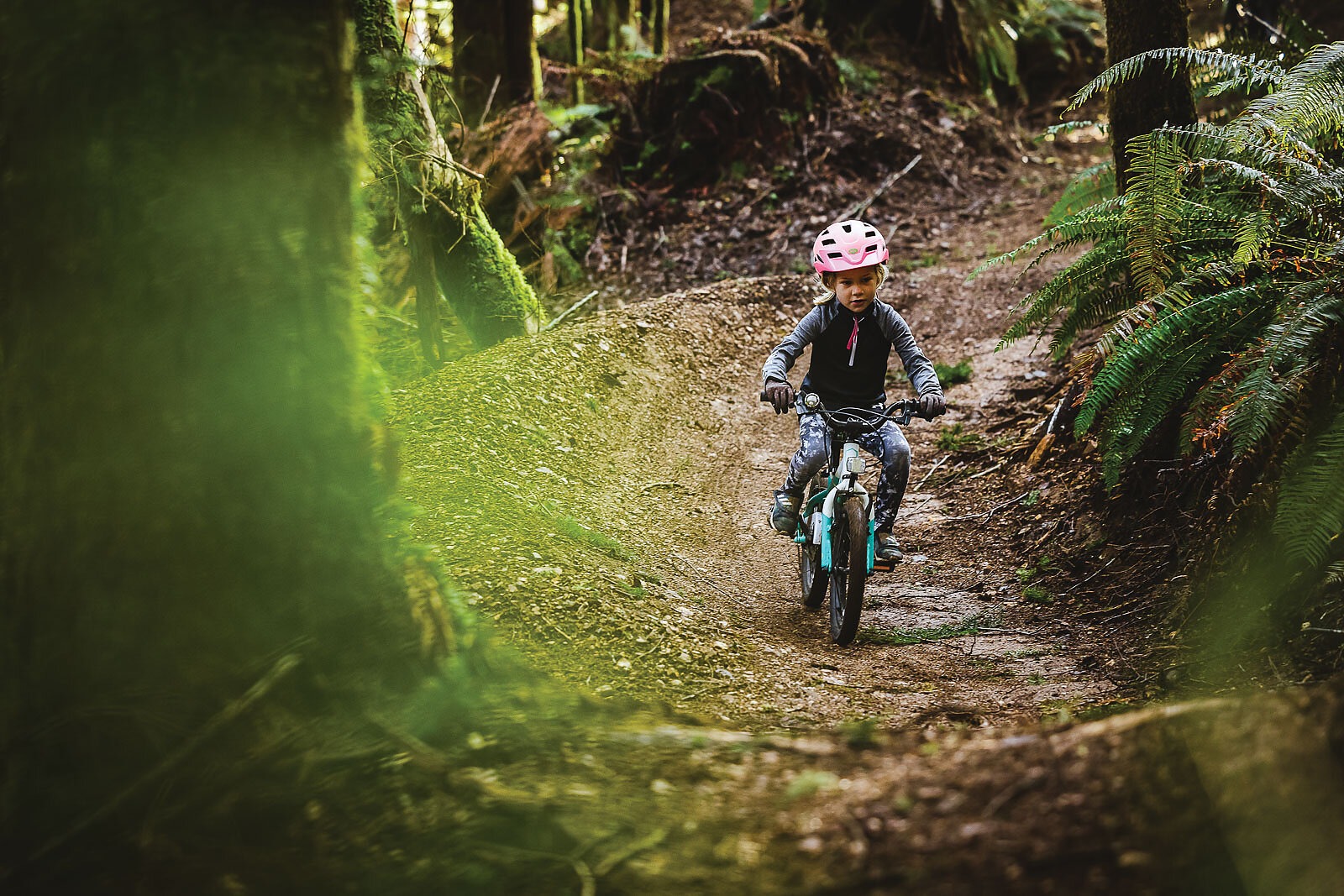 "As a community member, as a parent, as a lifelong fitness advocate, there's no downside to this," Michelle says. "I don't think you are going to find a community that's more ready for this than Tillamook County. There's a lot of groundwork that's been laid to do due diligence, to think about stewardship, to think about long-term sustainability. The partnerships are in place and it's really unprecedented."
The media buzz around the unveiling of Josh's progressive Sicko trail has generated widespread interest in Pacific City, TORTA's development plans and Josh's proven trailbuilding talent. Much of Josh's success to date is due to his strategy of seeking rider input during both the design and building phases. The athlete who has been most directly involved from the beginning is pro freerider Carson Storch, who grew up in Bend and until recently owned a house in Pacific City. In the spring and summer of 2020, Carson advised Josh on the construction of some of Sicko's biggest hits and even guinea-pigged them himself.
Once videos of Carson pulling cork-360s on the trail started to circulate, more pro riders began turning up to see what all the hype was about. The comments sections of social-media posts were filled with excitement from everyday riders wondering if Sicko was open to the public. Given that the trail is on private land, access is by invitation only, further underscoring the need for an open trail network on public lands.
To this end, TORTA has already received three funding grants and has identified four phases of development for some 30 miles of trail spread out over 18,000-plus acres in the Siuslaw National Forest. The overarching goal is to build a variety of trails suited to a broad spectrum of skill sets, ensuring there's something for everyone, from beginners to advanced professionals. While there will be cross-country and all-mountain trails, TORTA is also exploring options for shuttle-access freeride and downhill lines. The age range of riders they're seeking to accommodate is 8 to 80 years old.
MUCH OF JOSH'S SUCCESS TO DATE IS DUE TO HIS STRATEGY OF SEEKING RIDER INPUT DURING BOTH THE DESIGN AND BUILDING PHASES.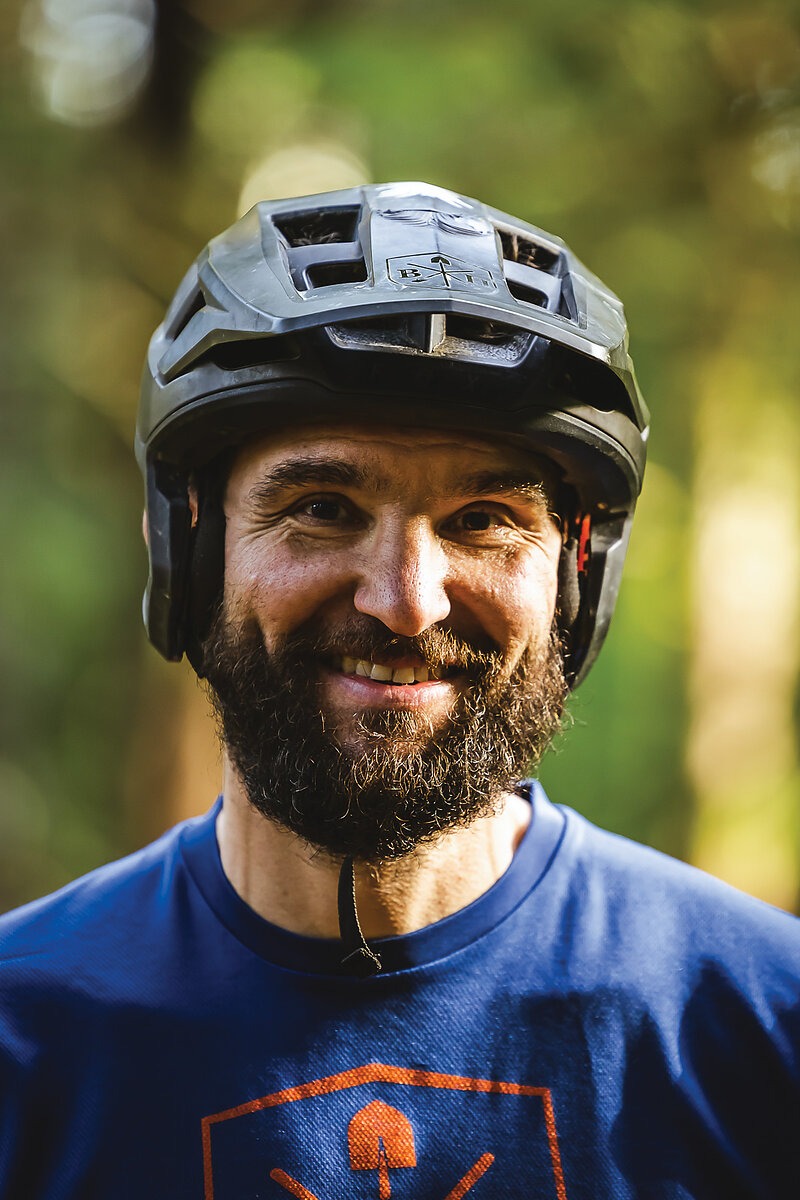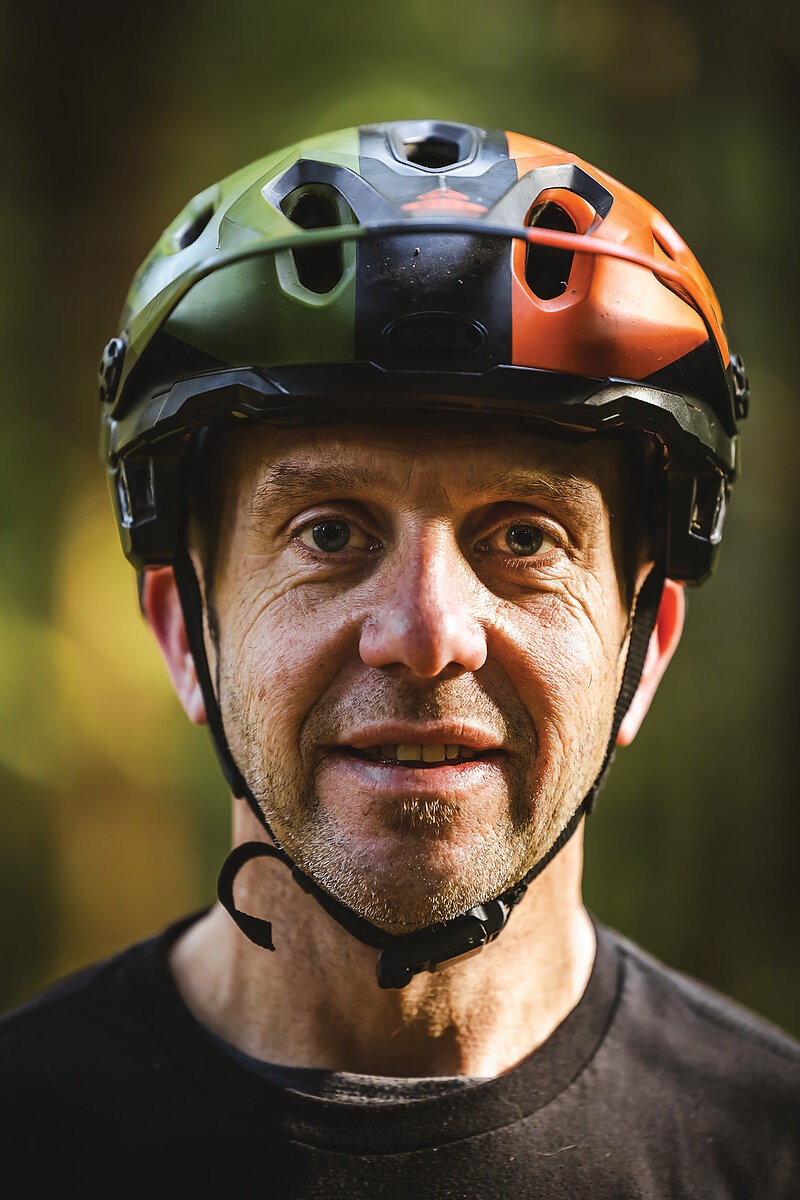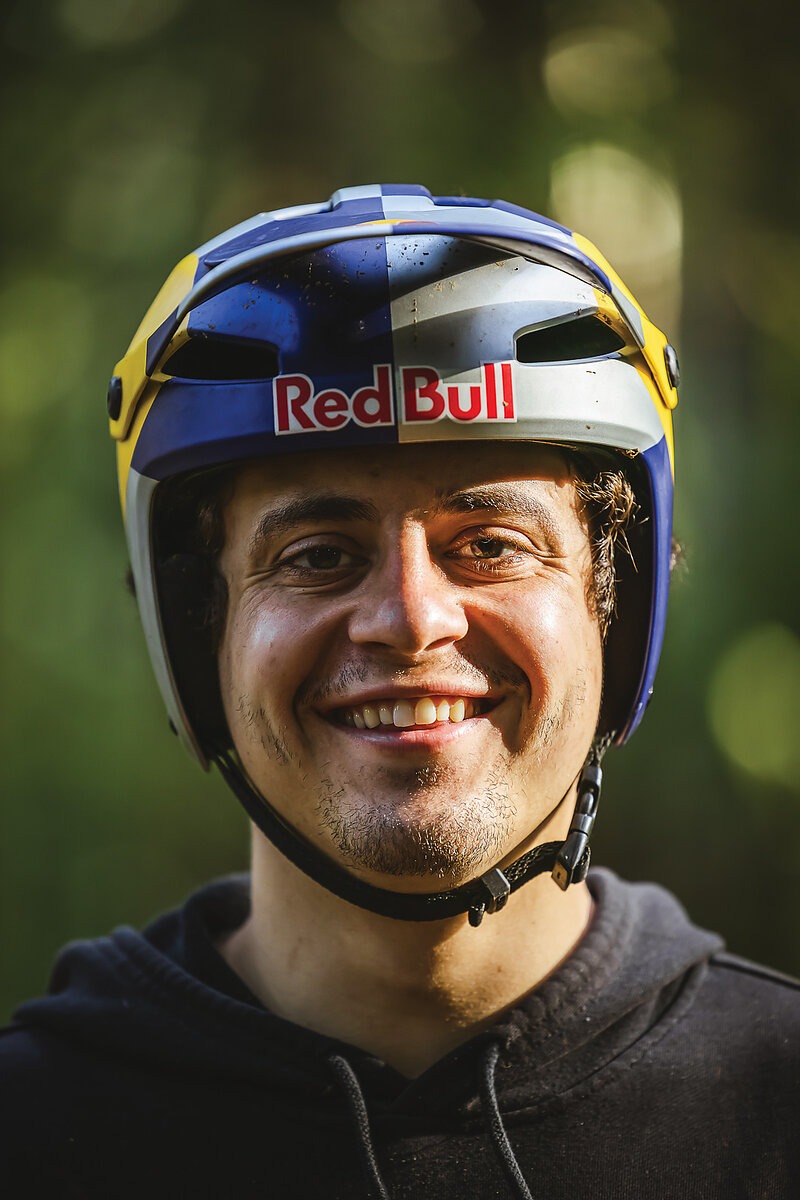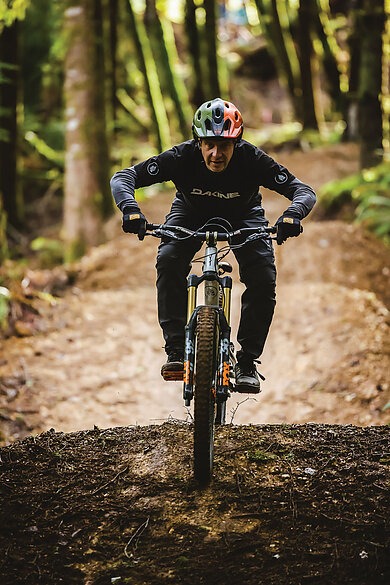 "We want to create a world-class trail system which will encompass everything from beginner riders on up to some of the gnarliest stuff that most wouldn't want to put their tires on," Josh says. "And if we want this to be truly world class we've got to cover all of those bases and more."
Now 85 pounds lighter than he was during his office-bound days, Josh rides three to five days each week, and he and Marty are excited about the positive benefits the new trail network will bring to Pacific City as the town is working to reinvent itself.
"When the timber sales dried up, so did a lot of the things that people could do here," Marty says. "It's an opportunity to reintroduce the youth to the forest that was at one point such an integral part of the community in a whole new way. It's real pipe-dreamy, but it's a goal we all share. We know how good it feels and how it promotes health, self-esteem and well-being across the community."
The coastal climate and ideal soil conditions of the area bode well for year-round riding on near-perfect dirt. The temperate rainforest receives more than 100 inches of rain each year, and the soil percolates well, ensuring that much of the rain will be absorbed into the ground and not channeled into destructive runoff. Combine this with the typically deep layer of forest decomposition common to the Pacific Northwest and you'll have loamy conditions with superb traction.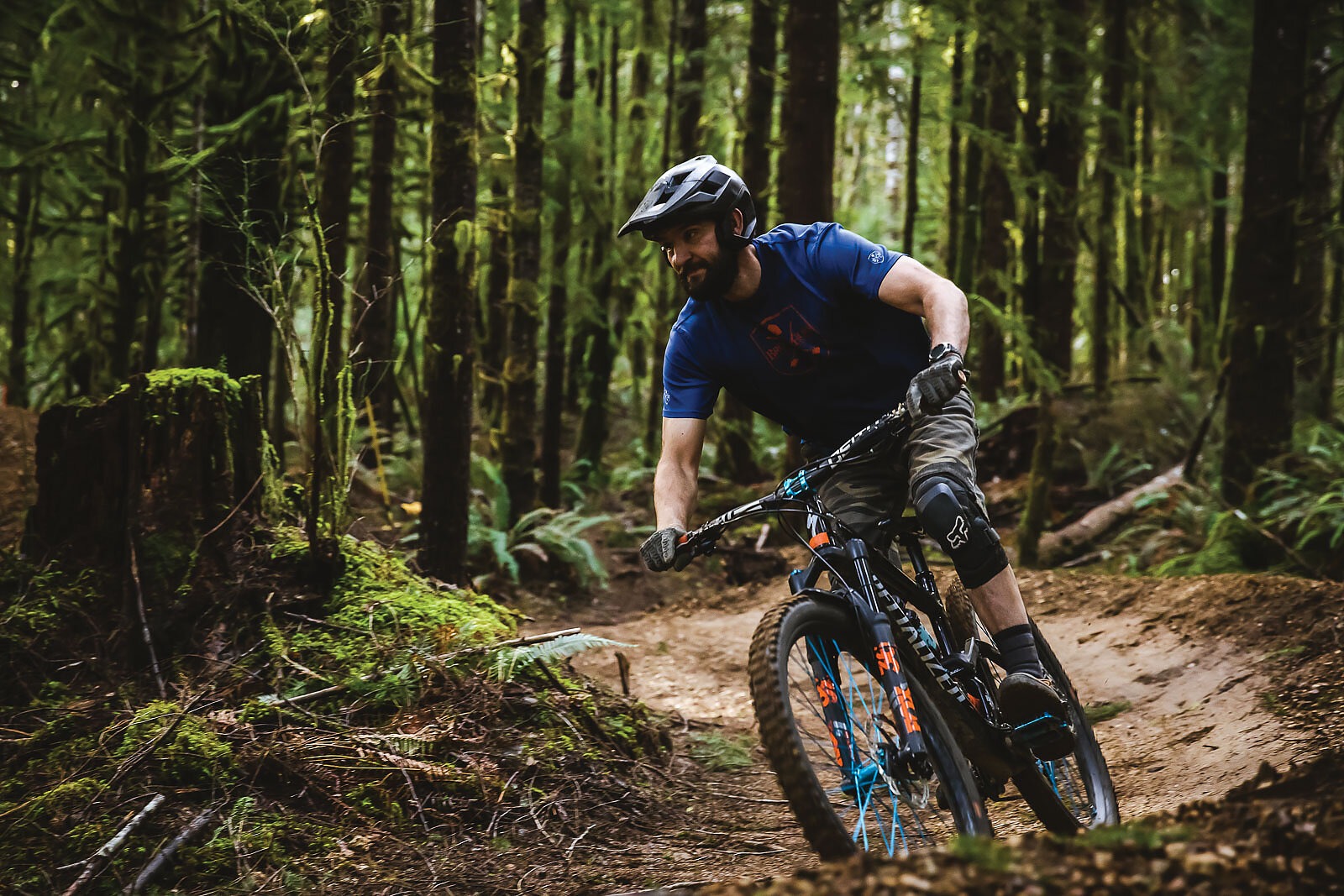 "It's mind-blowing what the dirt is like here and how well it drains," Carson says. "The variety of terrain is like nothing I've ever seen. From crazy steeps with ocean views to mellow grades, there is something for everyone here."
The project is still awaiting official approval while the impact assessment required under the National Environmental Policy Act is being concluded, but TORTA expects to get the nod in time to put shovels into the ground by early April 2021. The first phase of building will revolve around the area's flagship blue trail, a 7-mile flow line that will drop about 2,000 feet in elevation from top to bottom.
"Once they officially break ground, TORTA is going to be all-time," Carson adds. "Josh understands flow and has a dream team of builders to tap into to make this a world-class bike park.
"And what they are doing overall is going to boost the economy during the quiet winter months and keep people from all over Oregon and beyond riding year-round. This whole area has so much to offer. It's flagged and GPS'd. We're just waiting for the green light."
THE ATHLETE WHO HAS BEEN MOST DIRECTLY INVOLVED FROM THE BEGINNING IS PRO FREERIDER CARSON STORCH, WHO GREW UP IN BEND AND UNTIL RECENTLY OWNED A HOUSE IN PACIFIC CITY.