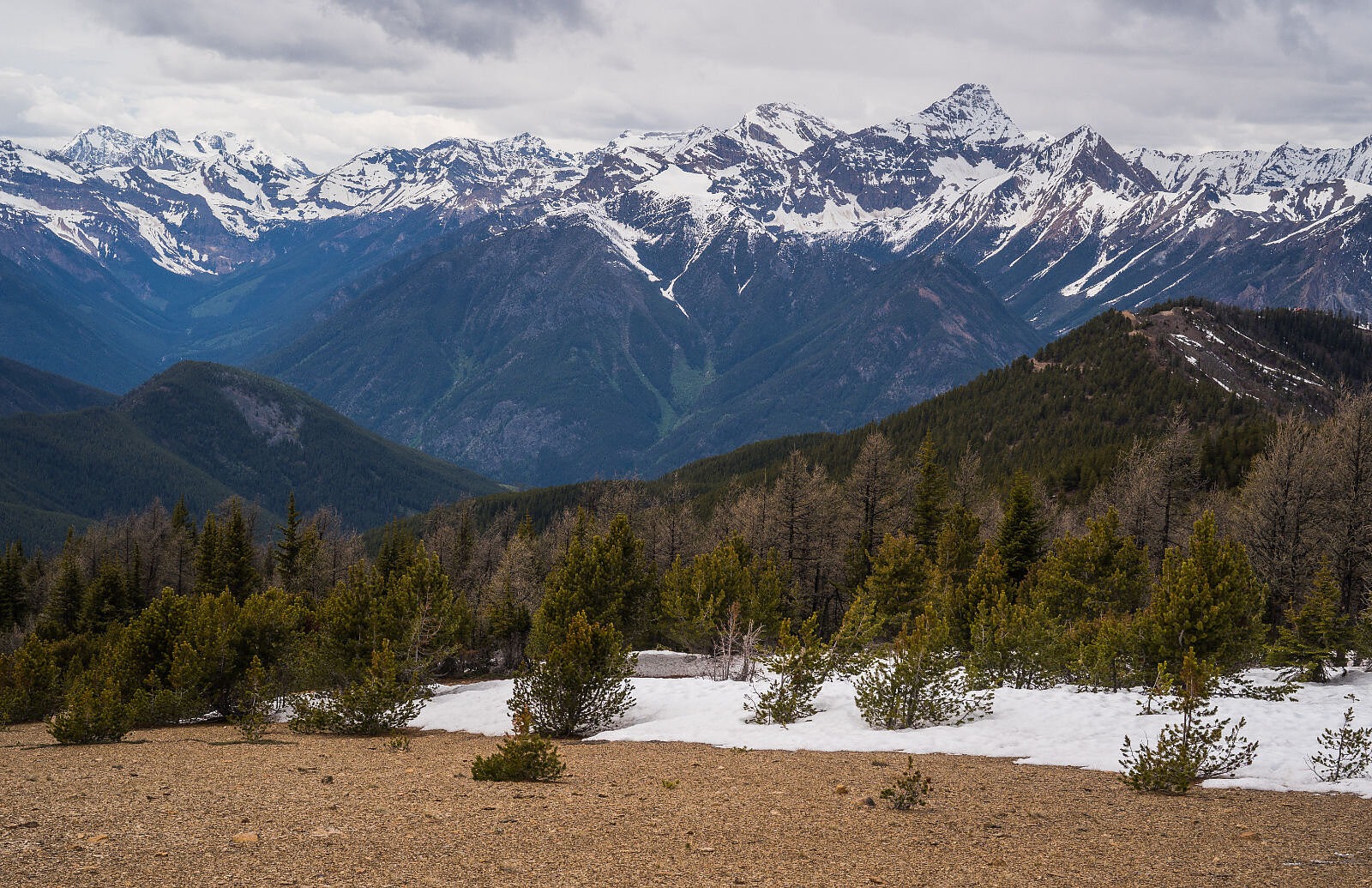 Big Mountain Mentality Invermere's Chilean Trail Steward Transformed by Trails
"Just remember, the steeper it gets, the closer you are to the top." José yelled down to me and my buddy Mark Taylor, barely audible over the wind whipping at our wet jackets.
An hour before, it had poured rain, with a mix of hail for good measure, just as we were leaving the shelter of treeline for the expansive alpine terrain above Panorama Resort in Invermere, British Columbia. At least the high wind was drying us off.
The rate of climbing had slowed to a crawl, as every step forward pushed us into more technical mountaineering terrain. To add to the difficulty, the vision in my left eye had started to get fuzzy. I was seeing spots. Every breath felt like I had glass in my lungs as we approached 9,000 feet of elevation—pretty high for a flatlander.
All the while, I was attempting to balance my bike on my back, and I swore it was getting heavier with every passing minute. We were well beyond the suggested three hours of this climb, and our end destination remained unknown.
Finally, I cracked, asking José how much further we had to go. His response did more to infuriate me than to settle my uneasiness. Straight-faced, he answered, "We go up for a bit, maybe 10-15 more minutes, then we go down, then up, down, up, down, up and then a sick down." This must have been some kind of cruel South American joke that I didn't understand.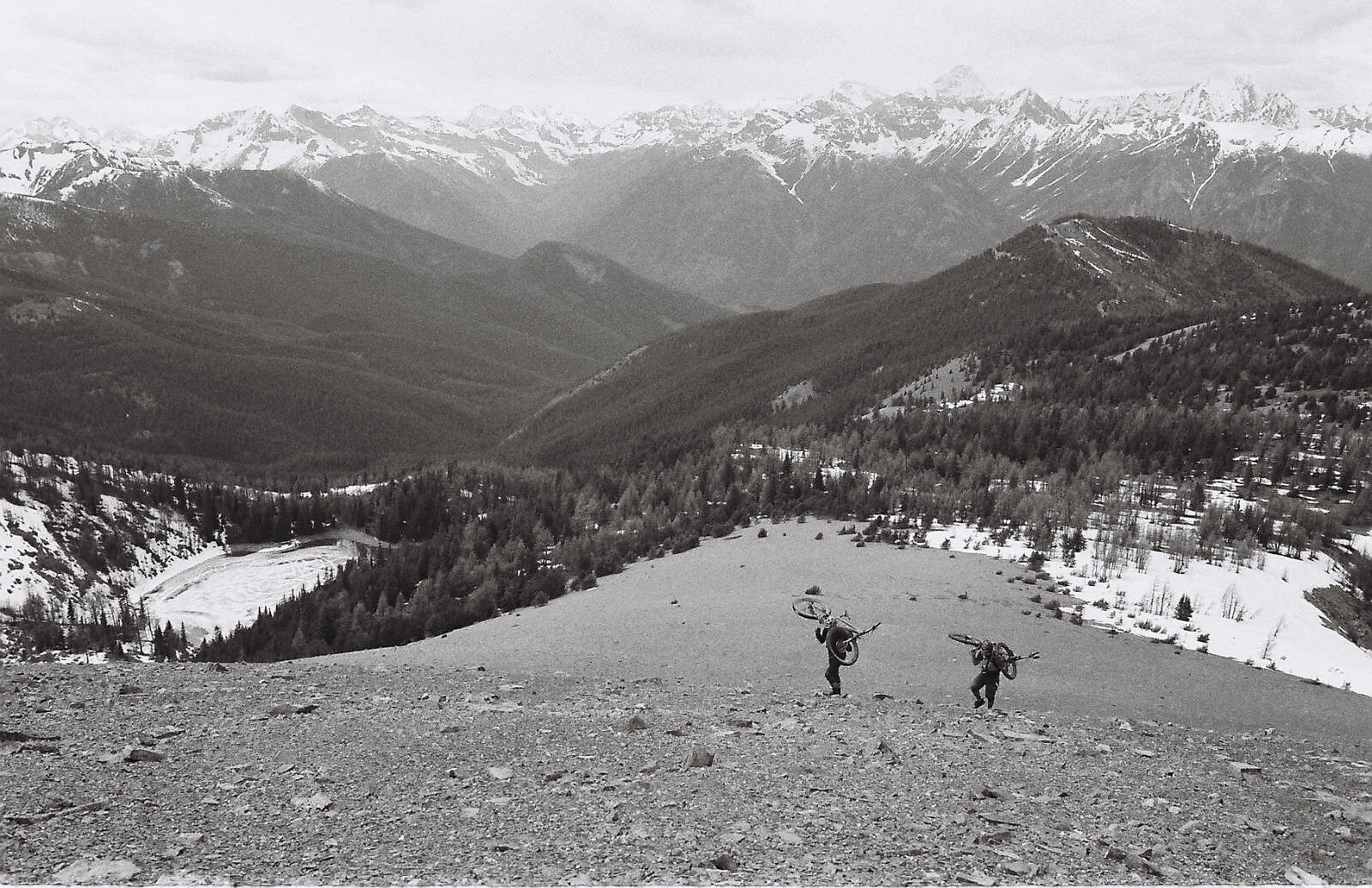 José Tomás Letelier Prieto hails from just outside Santiago, Chile. In 2009, he contacted a travel agency that specializes in placements for seasonaires at Canadian ski resorts, looking for a place to spend one winter season. His criteria: powder and partying. Panorama was the first resort to contact him with an offer of staff accommodation and a kitchen job that would afford him plenty of time to ski during the day and party after dinner service had closed.
More than a decade had passed since that first season, José's one season. He not only ingrained himself in the small Purcell Mountain community, he became a driving force behind the re-emerging mountain bike scene around Invermere. José has been reviving old trails, building new ones and constantly hunting for the perfect ridgeline or kitty-litter scree slope. He's brought his own unique mix of unruly South American flair to the laid-back Kootenay Mountain culture, and it has shown in everything from his trailbuilding to his riding and route planning.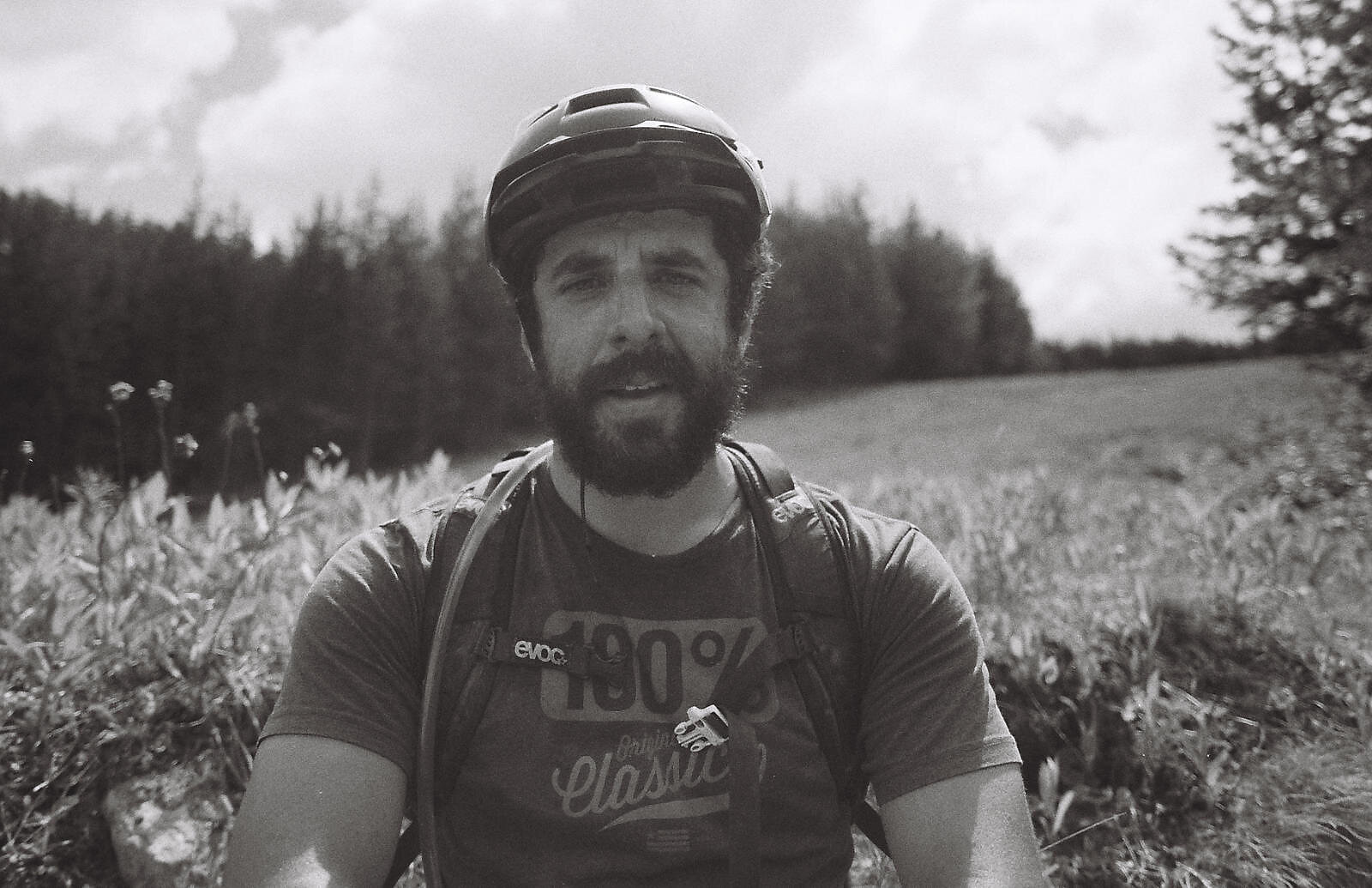 The second day of the 2017 Trans BC Enduro was the first time Mark and I had gotten a taste of José's vision for mountain biking. We raced on a trail that resembled a billy-goat path more than something you could ride your bike down for 1,000 vertical feet from Goldie Peak to Goldie Lake in the saddle below. In some sections there were two small pieces of red tape haphazardly tied to rocks or subalpine shrubs that acted like giant slalom gates, suggesting where you were meant to ride. In other areas, there was no tape, so picking a way down the side of the mountain was up to your own discretion. This type of trail tested riders in a way unlike any other race stage I'd ever ridden, blind or practiced.
Most enduro courses have established lines, prominent features and a general flow that provides a level of predictability, instilling confidence in what's coming. The style of trails José builds challenges that norm. That stage of the Trans BC Enduro forced riders to analyze the terrain more thoroughly while still trying to maintain speed. On several occasions, I wondered if I could actually ride certain sections. It turned out that I could, and it was bloody fun.
"Riders were completely divided. Either it was the best stage they had ever ridden, or they hated it."—Megan Rose, Trans BC Enduro Race Organizer
Later that same day, the final stage of the Trans BC's Panorama stop was on José's most controversial, but also most lauded trail. Originally named Taynton Creek trail, now colloquially known as "No Way José," the old horse trail was predominantly used as a hunting route for the first part of its life in the early 1900s. In the last few decades, the upper section has been cleared periodically by skiers using it to access some backcountry terrain from the resort, while the lower section was largely forgotten. The summer before the Trans BC came to town, José found Taynton Creek trail and reckoned the long sight lines and consistently low angle would yield an exhilarating, high-speed descent. So, he set out to clear the hundreds of downed trees, estimating that Taynton Creek trail had been left to grow over for roughly 20 to 25 years before he worked on it.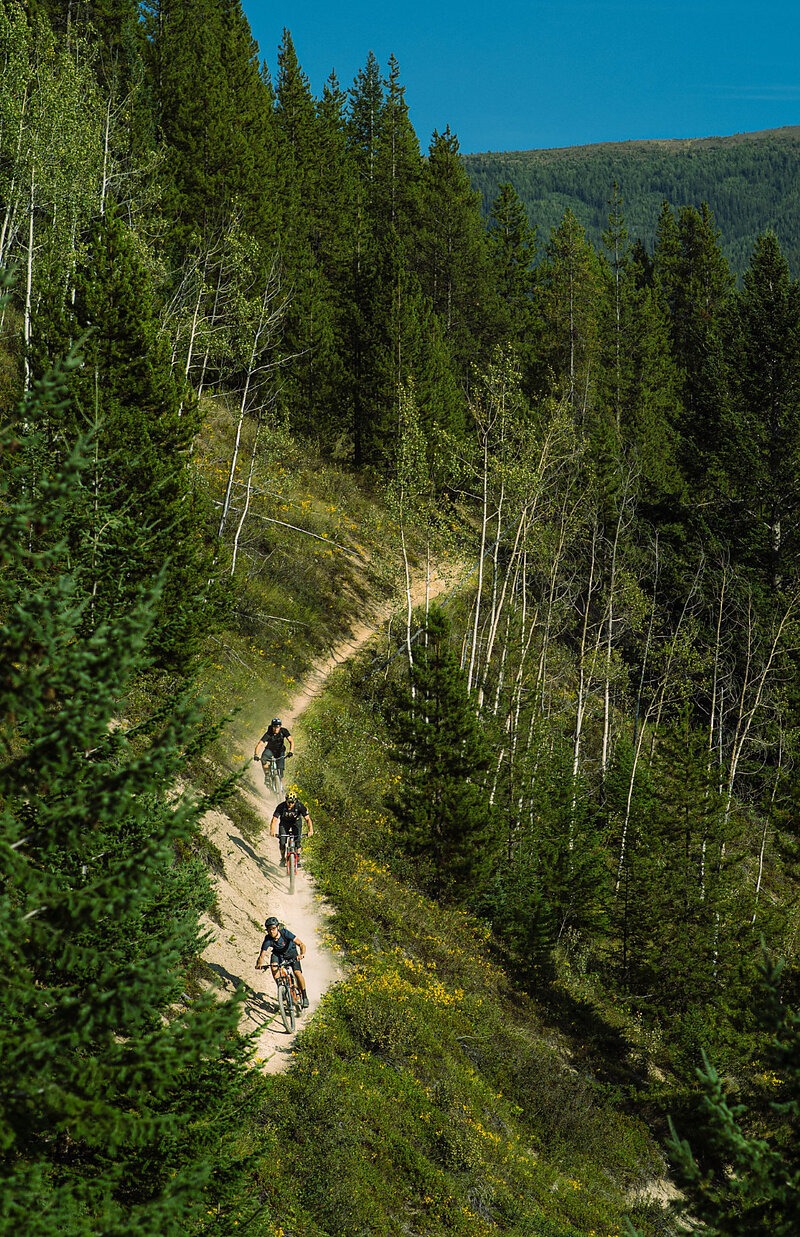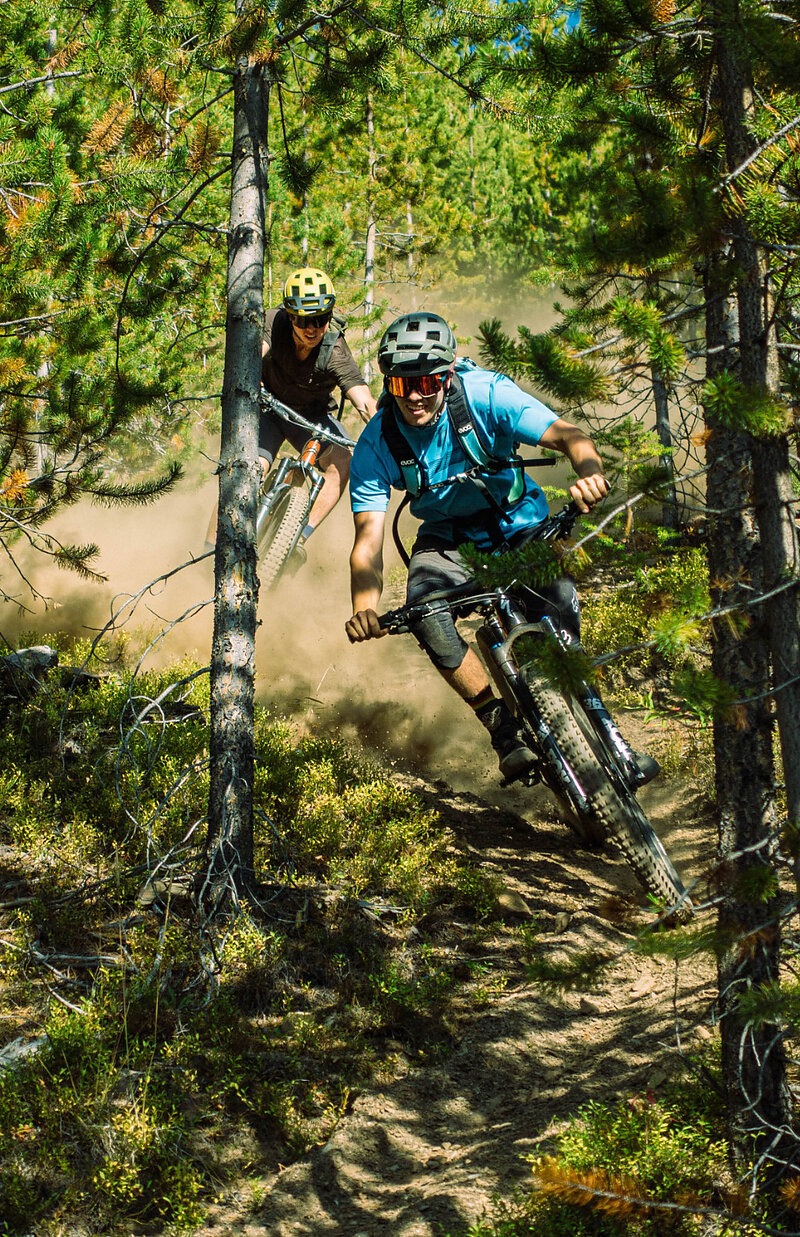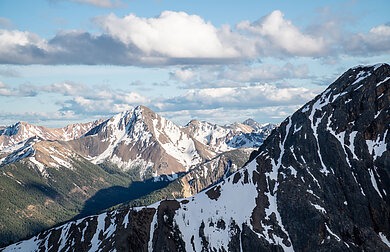 The resulting product is a must-ride for any mountain biker who finds themself near Panorama. The trail's top section starts in a saddle with some incredible views down the valley toward the infamous Jumbo Peak and the dramatic Purcell Mountain range. The trail drops away quickly into a sandy, shale luge track that coaxes riders to let off their brakes and slash into the corners. Just as you get a sense that you're going uncontrollably fast, the trail levels out for long enough to compose yourself before the luge begins again. As you descend, ecosystems transition from the subalpine to pine forest, and the trail becomes a more undulating side hill, enticing riders to smash on the pedals and chase the horizon while approaching what feels like terminal velocity. White-knuckle chuckle, no-brake challenges are encouraged as the singletrack disappears behind you. Just keep an eye out for some of those sneaky switchbacks.
Unfortunately, José's "get 'er done'' work ethic got him in a little hot water with the Provincial Government. After the clearing of Taynton Creek trail, there was some confusion surrounding the origins of the trail. Officials thought it could have been an entirely new build, and José allegedly cut down a few trees of a species that was protected. José received a small fine and a big lesson in the processes required to legally re-open existing trails. This minor dispute with the government, and the eventual acceptance of the trail, is what led the local riding community to re-name Taynton Creek trail to No Way José.
Although it wasn't all done above board, the clearing of No Way José and its introduction of backcountry access to the trail network was a turning point in Panorama's riding scene. The overwhelmingly positive reception of this trail by Trans BC participants provided proof that there is an appetite for wild, primitive trails.
It was this excitement that helped spur Jason Simpson, Panorama's Mountain Sports Director, to devote time, energy and resources to expanding the backcountry trail offerings within the mountain's Controlled Recreation Area (CRA). The Hopeful trails, which descend rider's left of Goldie Peak, were developed in partnership with José, Megan Rose of Trans BC and Ted Morton of the Canadian National Enduro Series, as the second phase of backcountry expansion in the CRA. All said, this system added nearly 13 miles of alpine and subalpine singletrack to Panorama's network—an enormous feat of trailbuilding. Unlike most backcountry experiences in the province, this one starts and finishes in the mountain village of Panorama Resort.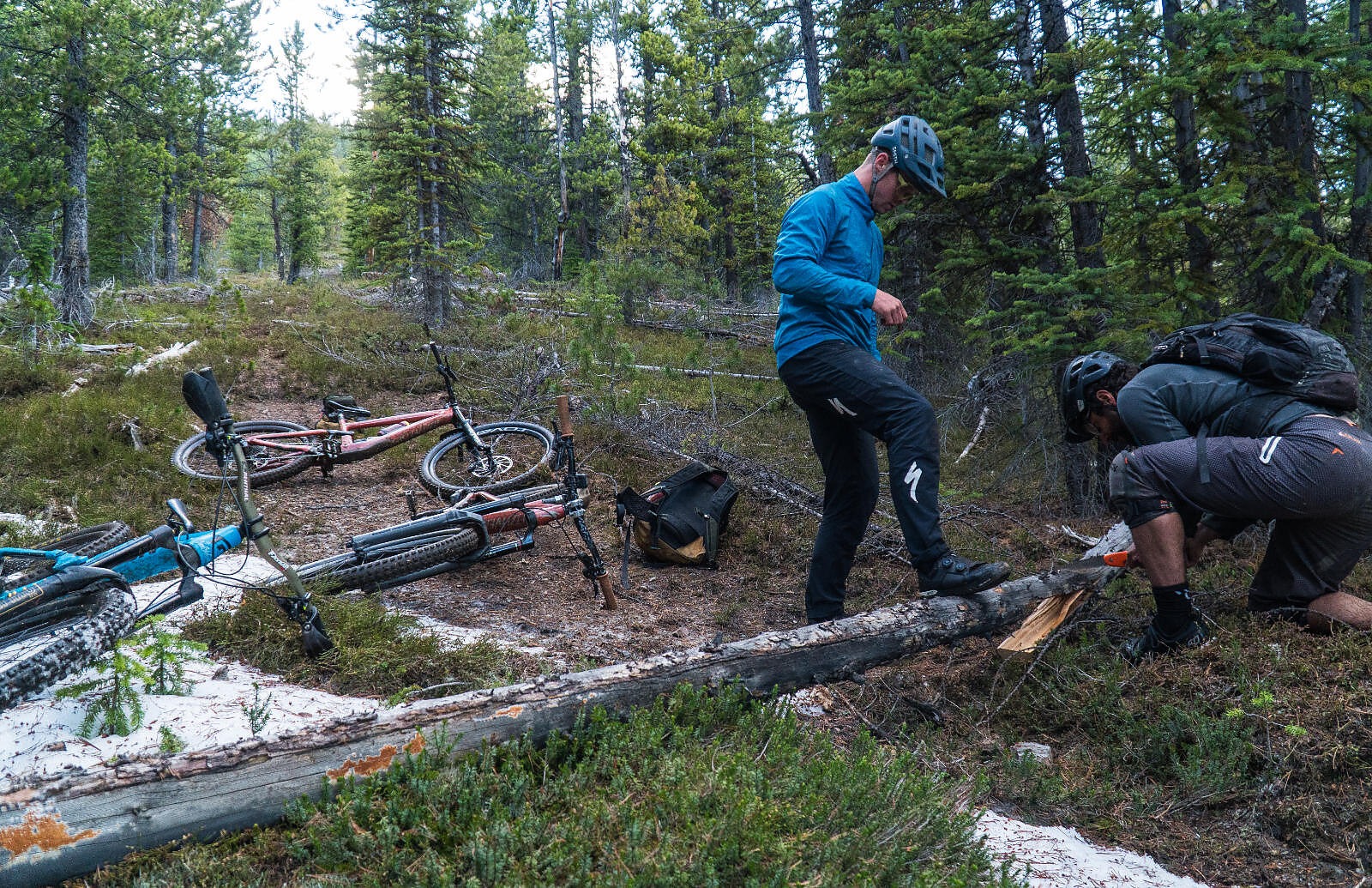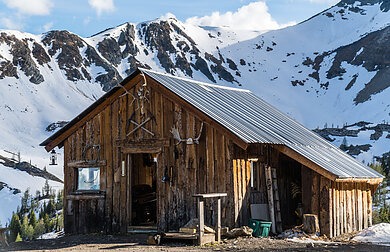 In many other resort towns, investing in such a difficult trail system would be considered aberrant behavior that contrasts starkly with the explosion of blue flow trails across the province. But Panorama Resort, and their bike park especially, have a history of satiating the needs of riders looking for a challenge. This attitude dates back to Simpson's first year of involvement with the bike park in 2013. They were hosting the Canadian Nationals that year, and while spectating he was enamored by the incredible skill and focus that is required to race downhill mountain bikes at a high level. For the next few years, he and the bike park trail crew really focused on racing. They developed a good line of communication with top-level athletes and event organizers, soliciting feedback on their course and striving to create a venue that would prepare racers for World Cups.
Along with the introduction of the enduro race format to the resort in 2017 came new challenges and demands by organizers and racers. Thankfully, the same mantra of open dialogue and a drive to create the best possible racing environment was brought to the enduro scene. It's this foundation within the Panorama organization that provided the opportunity for José, Rose and Morton to facilitate further backcountry trail development.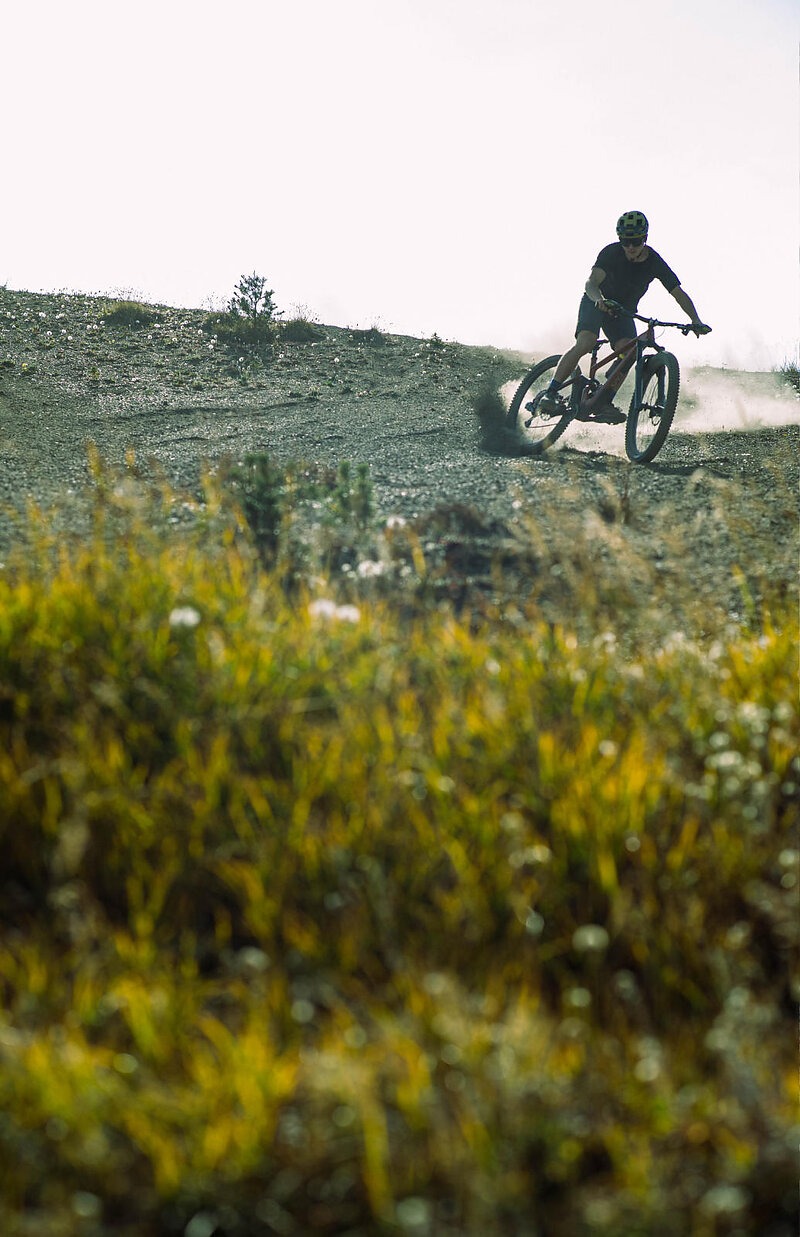 It would be inaccurate to claim that José is the pioneer behind the backcountry riding scene in and around Invermere, as there was a generation of riders who explored the alpine well before him. Adventure is weaved into the spirit of the community in this part of the Columbia Valley.
"There is a feeling in this valley, maybe it's impregnated with negative ions," says Simpson. "You feel good as you start to drive up the mountain road."
Maybe it's these ions that have attracted professional freeriders and film crews to the mountains around Invermere for the last two decades. Productions such as Drop In, the Kranked movie series, and most recently Teton Gravity Research's Accomplice, have all captured riders pushing the limits of the sport on the slopes of the Purcells.
These films may have inspired riders, José included, to change their approaches to where they ride their bikes, but these films also have braggadocious implications. José couldn't be further removed from this vanity.
"The whole Pano riding scene has blown up in the last few years, largely because of José," says Morton. "He brings people there to ride and goes above and beyond to show them an incredible backcountry experience. But José doesn't do it for the recognition. He does it for the ride and to see the smiles. If you didn't know José existed, and he didn't know you, he would still be doing what he's doing."
"I'm not sure what the riding scene would look like without José. It's (the trail work he has done) created this groundswell of ridership around Panorama and it's trickled down to the valley and helped improve the riding in the Invermere area in general."—Megan Rose, Trans BC Enduro Race Organizer
More than the negative ions, there is an excitement around mountain biking that is percolating in the Invermere area. Simpson says he has never seen as many cars with bikes in town as he did in the summer of 2020. He attributes this growing momentum to the gradual updates that have been made to trails and trail infrastructure around town. The Columbia Valley Cycling Society has given Swansea, the trail center just outside of downtown Invermere, a much-needed facelift. In recent years, the addition of a climbing trail, some blue flow and a jump trail to the existing technical offerings were welcomed by the community. Panorama's continued expansion and modernization of their bike park trails, along with their limited-quantity $100 season passes, have brought families and new riders to the resort, further promoting the region as a great place to ride for folks of all abilities.
As for José, he has slightly shifted his focus from scouting for old trails within the CRA to reviving and building trails on a large swath of private land across the road from Panorama. Toby Creek Adventures, an ATV and snowmobile outfitter, owns some 1,400 acres of land with prime mountain bike terrain. With permission of the land owner, and guided by José, Mark and I were fortunate enough to experience a glimpse of the next evolution in José's trailbuilding in June 2020. We had such a blast that we dragged several of our closest riding buddies on a 10-hour road trip back to Panorama to experience what we had. José, unencumbered by rules and bureaucracy, has started to create an amazing backcountry riding experience at Toby Creek Adventures. Here's to hoping José's infectious personality and love for mountain biking rubs off on his boss, so that mountain biking becomes a larger part of their future operations.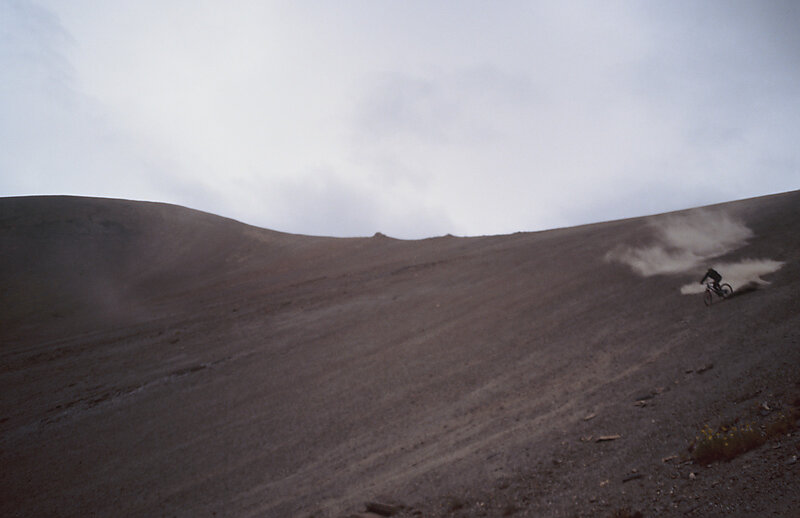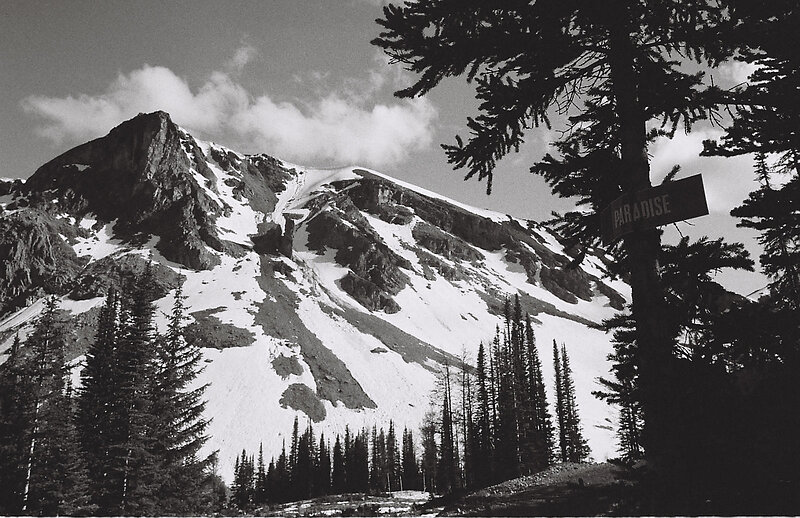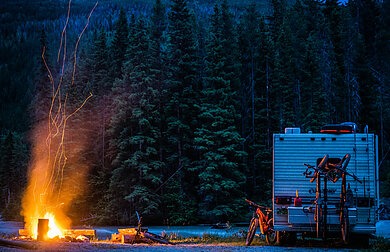 Thank you to Andrew Nelson, Jason Simpson, Megan Rose, Ted Morton, Scott Barsby and, most importantly, to José Tomás Letelier Prieto for the good times and great trails.
Mark and I want to send a special thank you to all our sponsors for their continued support through these wild and uncertain times. The trail work we completed this year, and the stories you will read in this series wouldn't have been possible without their trust and commitment to the Free Radicals and the common goals we are working towards. Thank you Fanie Kok, Steve Saletnik and Allan Cooke of Specialized, Jon Raymer at SMITH, Tyler Weady at Fat Tire, Mal Burd and Sarah Rawley of RockShox, Julian Hine at Chromag, Elliott Milner and Jimmy Hopper at Patagonia, Dan Seguin and Callum Rostron at RideWrap, Brandon Watts, Brice Minnigh, Chris Grundberg and the whole crew at Freehub, and last but not least, to Martin Littlejohn at Mountain Biking BC. Thank you all for helping to keep the dream alive!