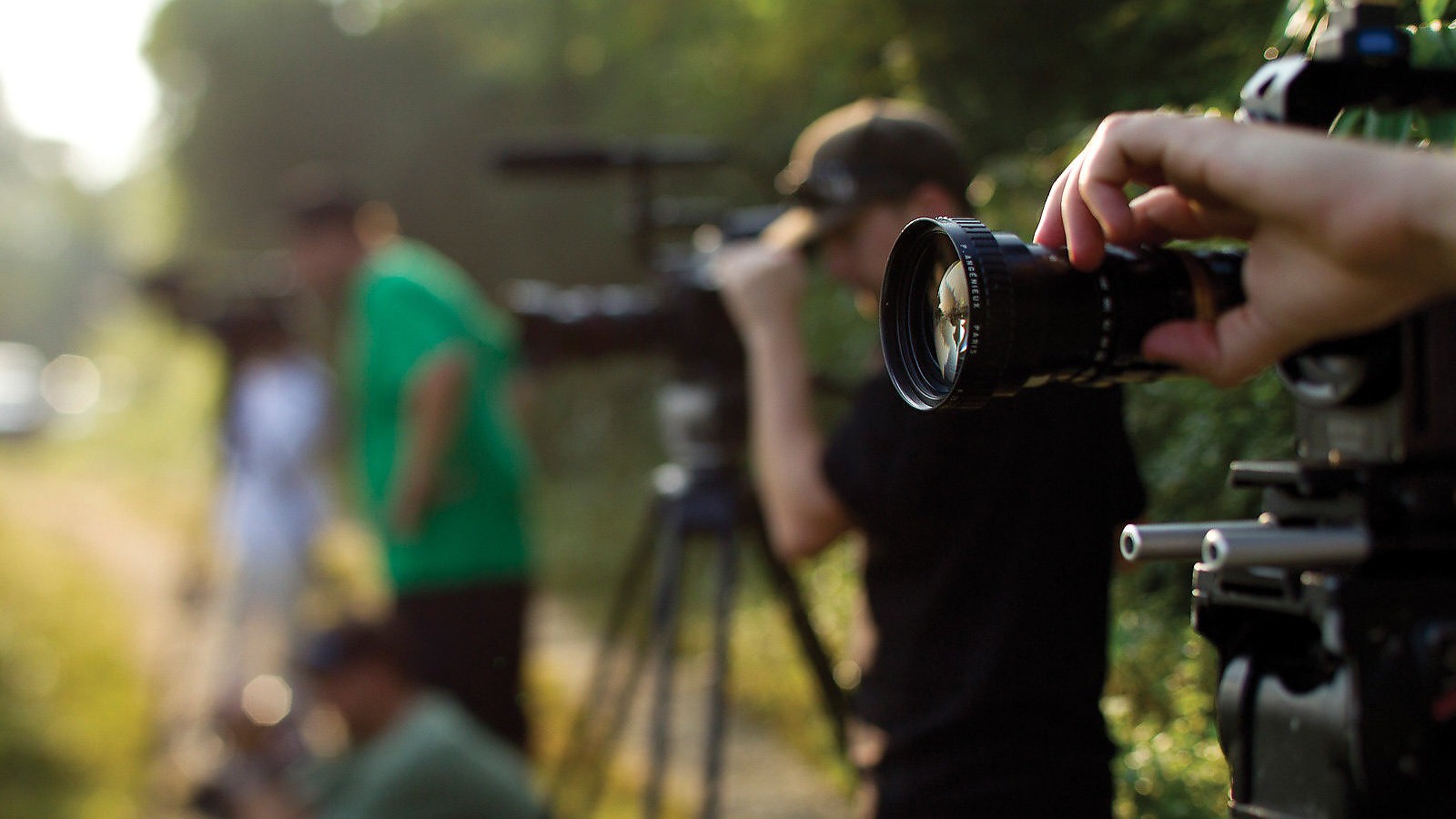 Freehub Faves Best Videos of 2021
At their best, mountain bike videos remind us of the things we love most about this sport.
And while travel complications caused by the ongoing pandemic continue to stunt large-scale productions, plenty of releases caught—and held—our attention during the year 2021.
To pool together our list we asked each member of the Freehub crew to submit 5-8 favorite edits from the previous 12 months. From there, we distilled the list further to come up with a collective representation of short films that depict the crème de la crème of mountain biking, be that in the form of god-like riding (Continuum), the unabashed joy of spending time with close friends (Girls Gotta Eat Dirt), or the inspiring natural beauty that so often accompanies a thoughtful two-wheel journey (Moving Mountains).
Clear your schedule and turn up the volume, you've got videos to watch:
For many people, mountain biking is a migratory sport. Once you get a taste for the trails, moving closer to ride every day is a no brainer for those who choose the lifestyle. For Matt Hunter, migration was never necessary. He grew up in Kamloops, where the surrounding landscape was an ever-present inspiration for his own riding. A child of the BC outdoors, Matt's idea of a good day is any day he gets to ride his bikes. It's never been about being the best, but rather standing shoulder to shoulder with his peers, never apart and never above. Matt has always just wanted the sport to look as good as it feels when he stomps his butter-smooth lines and gargantuan airs. In his hometown of Kamloops, Matt never needed to journey far to escape the distractions of everyday life. Now with kids of his own, however, those precious moments are all the more enriched by the people around him. Chill rides with the fam or power trains on The Farm, This is Home.
The story of three best friends, roommates, and riding partners with a taste for the finer things. And plenty of dirt on their jorts.
Everything is connected. Each ride is an extension of the one before. Each reentry is a transition to the next launch. Each experience builds on one another toward a flow state of endless progression. Only the settings and perspectives change along this continuum.
In this film by Brett Rheeder and Harrison Mendel, the sequence of individual movements are all linked together as a cohesive collection, with each maneuver unique yet forming a coherent visual journey across ever-changing landscapes by maintaining a locked perspective.
Creating this visual trick of relentless flow and seamless transitions from one scene to the next was a technical challenge for both rider and cinematographer, and it required intense planning and dedication from the entire team to work through these problems. Anchoring the point of view to bring the audience along on Brett's journey as everything else moves seamlessly along the continuum.
You can buy just about anything in this world but time, and Craig Bierly is a man who truly understands the sacred and finite gift of time. After dedicating 26 years of his life to the aerospace industry, he could have comfortably retired to a sedentary life in a big house, but he opted instead for a nomadic life in his van—long before #vanlife became a hipster trend and hashtag. More than a decade after his retirement, Bierly is still on the road, chasing his dream of riding as much United States singletrack as he possibly can until his own time on the Earth runs out.
Jon Yazzie struggled to connect to his cultural identity for some time, leading him to make the wrong life choices and lack a sense of belonging. It wasn't until he discovered bikepacking and made his way back to the Navajo reservation that he could regain that connection and feel at peace with himself.
Svoboda" is a Slavic word tied to an expression of freedom. Mountain bike athlete Alex Volokhov conveys that sense of creativity through his own riding and trail-building, with values further ingrained into him from the considerable time he spent with the late Jordie Lunn.
The cumulative months spent completely alone in the pouring rain hauling dirt or digging through difficult roots are completely justified in the pursuit of creation, and giving life to an idea built from the ground up.
Matt Hunter and Matty Miles need no introduction. They embody the spirit of mountain biking to its core and their love for riding shines through into everything they do. Ride along as the Kamloops, BC natives give us a glimpse of what a typical weekend of riding looks like for this dynamic duo.
Thrown into the mix of this POV is local legend Luke Beers alongside up-and-coming young guns Jesse Munden and Marcus Cant. You'd be hard-pressed to find a more exciting combination of riders to watch as they navigate a gnarly descent together—hooting and hollering with each slapped corner, two-wheel drift and extended bout of airtime. Sit back and let their effortless flow guide your dreams ahead of this coming weekend!
Kailey Kornhauser and Marley Blonsky are on a mission - a mission to change the idea that people in larger bodies can't ride bikes. The duo aims to make cycling more inclusive, beyond just inviting people of all sizes to ride bikes, but by changing the entire idea of what it means to be a cyclist — not just on screens, but on trails and in people's minds.
"I've ridden many thousands of miles on my bike all these years and I can't say I regret anything… There were rough times but also good times. You just know it's a challenge that you've got to overcome."
We all have roads that lodge in our mind, routes we want to take. One such route is across the Sprengisandur, an uninhabited highland plateau crowned by an 826-metre pass in the central ranges of Iceland.
Plenty have tried to cross, and plenty have failed. In 2015, Rapha sent filmmaker George Marshall and framebuilder Tom Donhou to attempt the crossing. But after days of high winds, the pair were forced to stop. Four years later, George returned to lead another group across the 170 miles between the end of the tarmac near Reykjavik and the northern stronghold town of Akureyri. But they were far from being the first to make the crossing.
Over 60 years before, Ron Bartle joined Dick Phillips, Bernard Heath and their guide Raymond Bottomley for the first-ever unsupported ride across the Sprengisandur. They spent ten days in the wilderness, crossing rivers in inflatable dinghies and pushing their bikes for miles over boulder fields until they finally reached the first farmstead in the north.
Now in his mid-eighties and still an avid cyclist, Ron has recounted the story of his unexpected Icelandic adventure. And at a time when many of us cannot ride the roads lodged in our minds, he reminds us that they'll still be there this year and the next.
Some people spend their entire life discovering who they really are, and what they're meant to do. Blake Hansen knew early on. The hardest part? Acceptance.
The 56.2km (32.5 mile) Paparoa Track is New Zealand's latest mixed-use backcountry ride. It joins the already extremely popular Heaphy Track and Old Ghost Road as prime bikepacking trip destinations. Its point-to-point route is what bikepacking dreams are made of: the perfect gradients, insane views, epically-located backcountry huts, and some of the most beautiful bush New Zealand has to offer. The track crosses the Paparoa Range, taking riders through alpine peaks, limestone karst landscapes, and thriving rainforests. While it can be ridden in a day, the route is dotted with three backcountry Department of Conservation (DOC) huts to encourage people to take in an overnight or multi-day experience. Each hut provides track users with bunk beds and mattresses, running water and gas cookers. Track users need to carry all their own food, sleeping bags and clothing—especially wet weather gear. The Paparoa range is situated on New Zealand's West Coast where it rains 195 days a year on average, with 3,000 mm (118 inches) of rainfall annually.
The Paparoa Track and the rugged West Coast of New Zealand seemed like the perfect fit for the Kona Unit X. Much like the extreme West Coast landscape, our bikepacking-ready fully-rigid steel Unit X can handle it all.