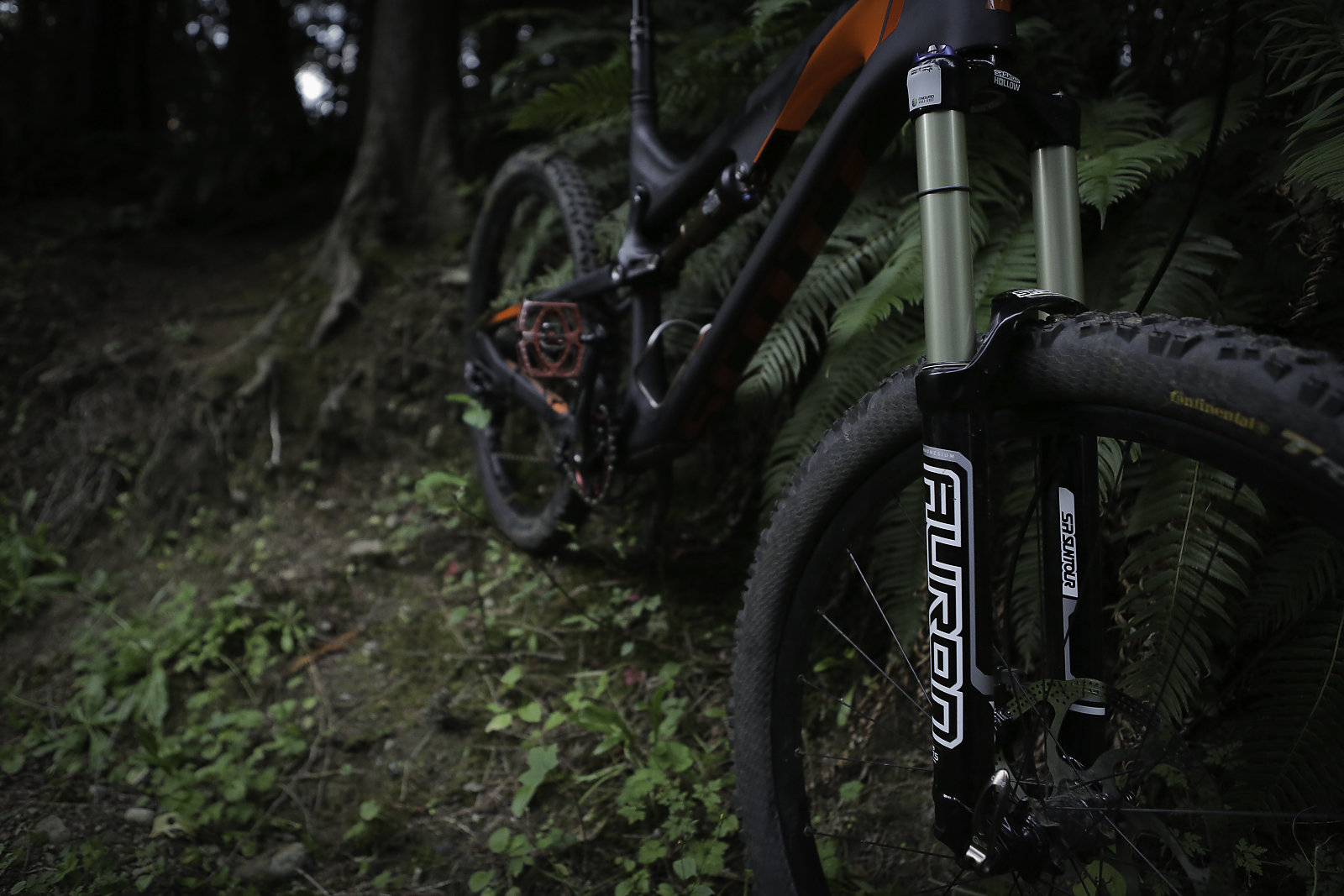 SR Suntour Auron Fork Review
Overview:
SR Suntour is no stranger to the suspension game, and with the recent introduction of their new all mountain fork, the "Auron," they've put those years of experience to good use. Straight off the shelf, the Auron comes in 160mm and 150mm travel options, both of which are internally adjustable, and can boast adjustments for rebound and high and low speed compression. Perhaps more impressive, however, is that even with such a range of adjustability it's still feathery on the scales—just under 4.5 pounds—making it a worthy competitor against any other fork on the market, and with a price tag of $700 MSRP you really can't go wrong. On the Auron, riders of all disciplines (and budget sizes) can get their Enduro on.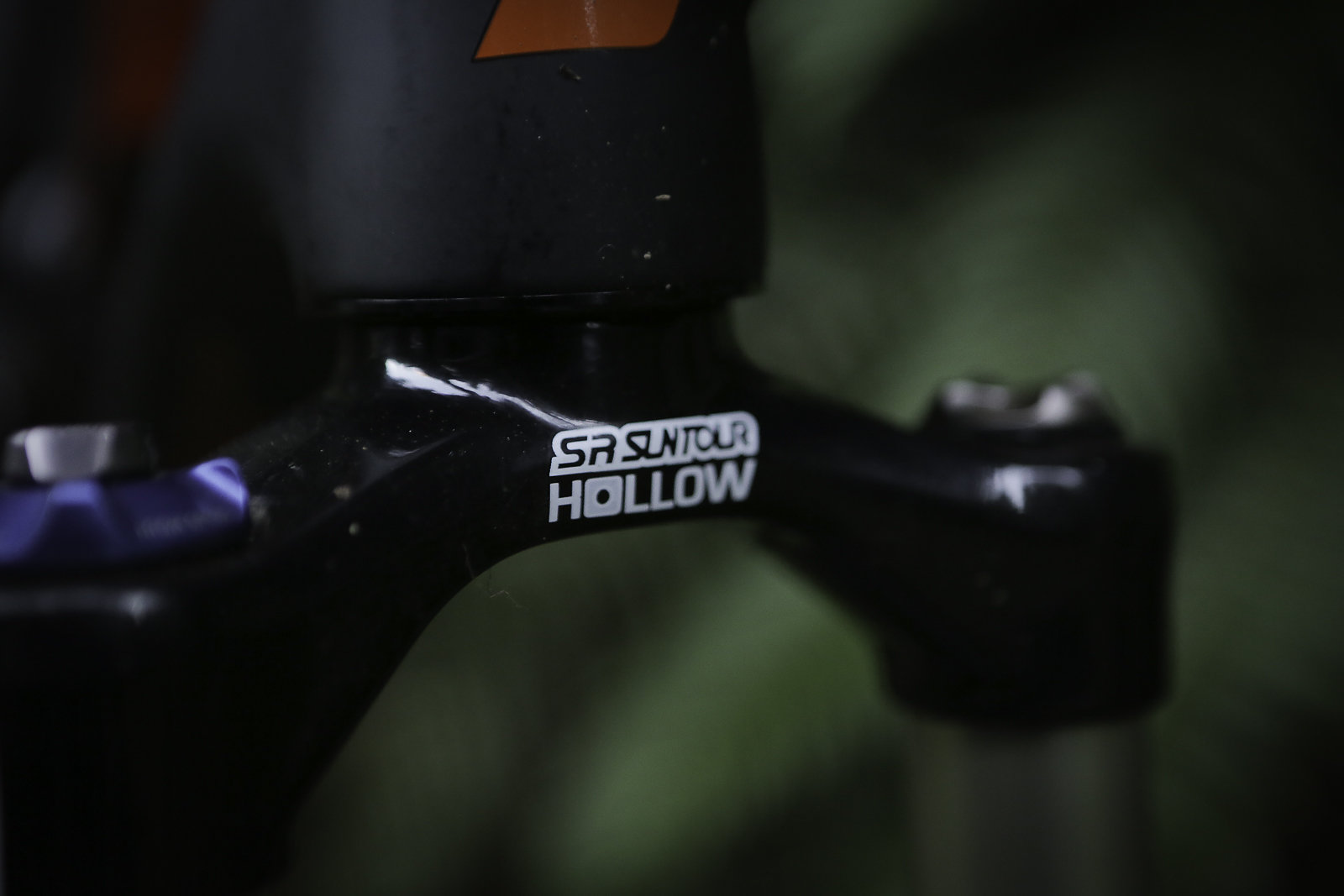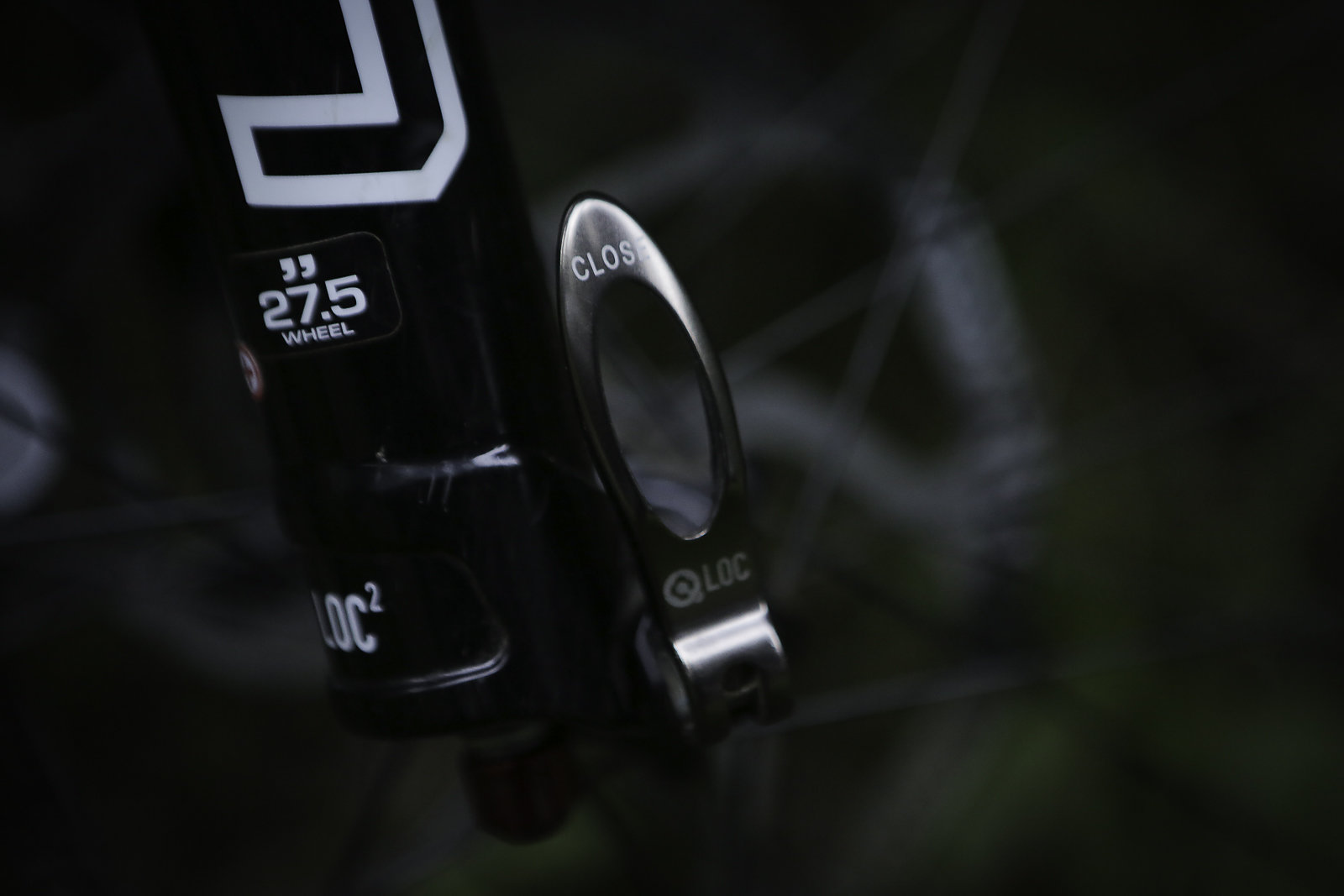 Set Up:
We tested the fork on a 2014 Scott Genius LT run at 170mm of travel, a custom option that SR has tuned specifically for the Genius LT. At 185 and 190 pounds, both of us testers are relatively heavy, and so we were a bit uneasy at the thought of running a 34-mm stanchion chassis at such an extended length—however, the engineers assured us it was fully capable, and we took their word. We did mess around with a few different oil weights, switching from the stock 2.5w to a heavier 5w, allowing us to tune the fork to our heftier-than-average bulks.
One uniquely SR touch is their patented "Q-LOC" 15mm thru-axle system, a system that allows riders to remove the front wheel with ease. The fork also contains an elastomer spacer that can be trimmed to adjust how the fork ramps towards the ending stroke, which we ended up removing to allow get a more forgiving feel. All it took to pass the parking-lot test was few quick pumps to get the air pressure to 85 psi, two turns of low-speed and four turns of high-speed compression, and a quick sag check—simple and easy.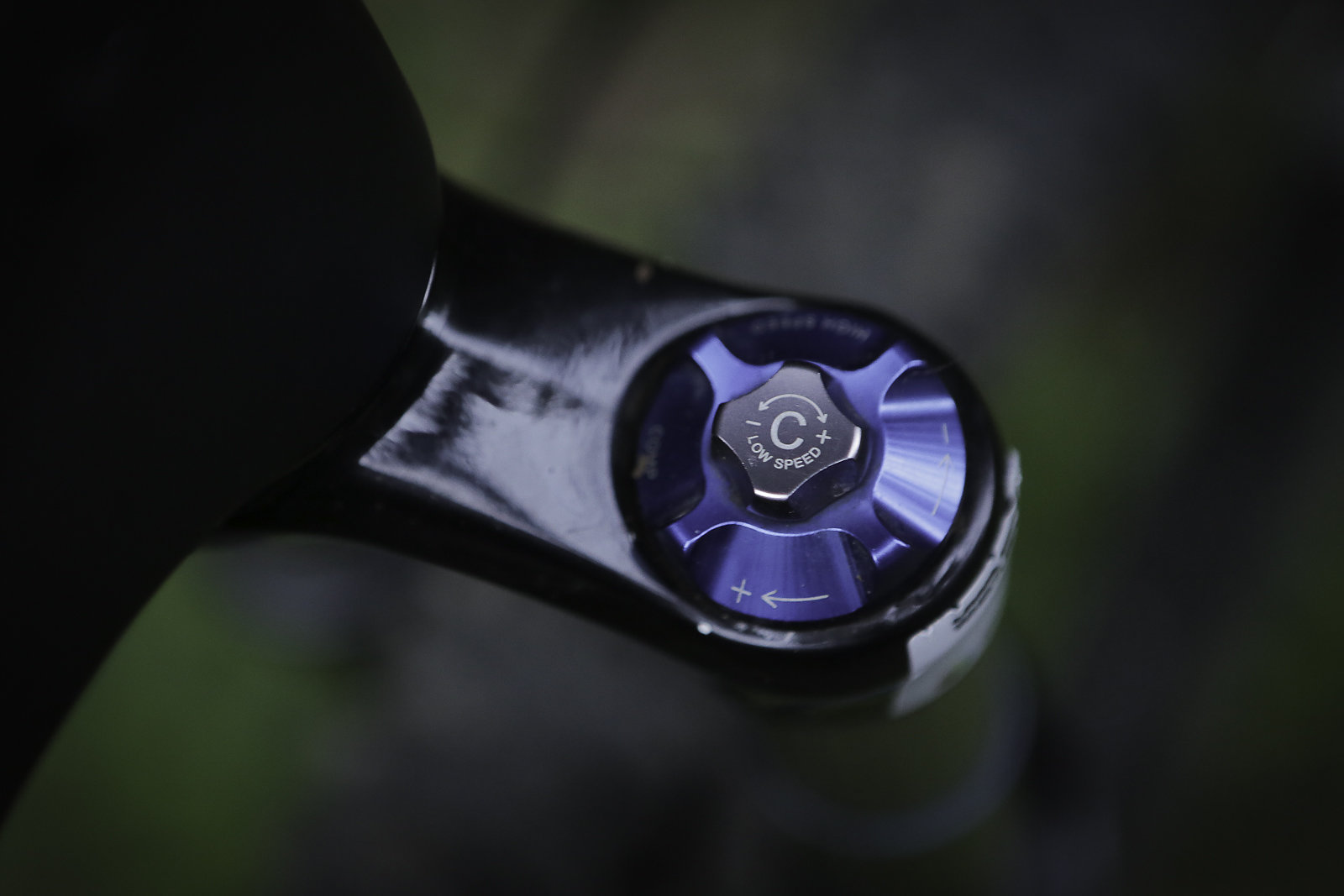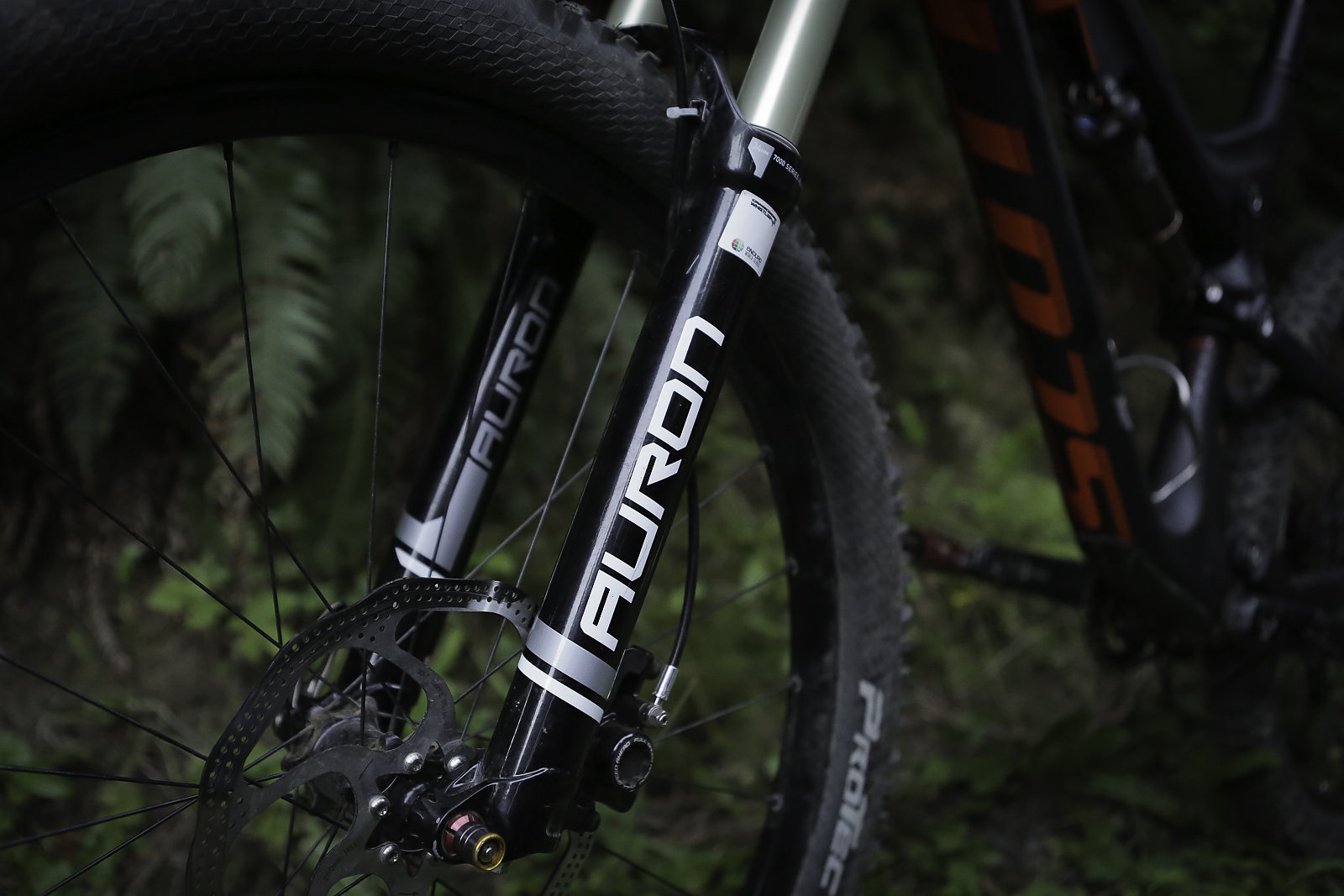 On the Trail:
We didn't just run the Auron for a weekend on a few local trails; we abused them for a very lengthy season of enduro racing across North America, and from the first race we noticed how easily tunable the Auron is. One click of high or low speed was hugely noticeable on different course, saving us from countless turning of knobs and re-runs. The small bump sensitivity is very compliant, and the fork had a supple trail ride allowing the front end to track very consistently throughout the corners. I did notice towards the end of the stroke the fork ramps up, which makes big hits or g-outs manageable but which also felt a bit harsh—however, simply removing the elastomer spacer helped reduce that harshness and allowed for full travel.
At the end of the season we had the chance to test the Auron in the notoriously punishing Whistler Bike Park, and not only did it survive but performed surprisingly well for its size. The long travel ate up bumps of all shapes and allowed for full-on monster trucking through some of the more technical rock gardens. It rode high in the travel and didn't dive into corners with a very consistent progressive feel. In high-speed corners it did show some flex characteristics, but in reality there are few if any single crown forks that aren't going to remain completely stiff while going ludicrous-speed through the freshly built berm section of "Una Moss?"
On longer descents we did run into some issues with the fork getting hot, which caused a squeaking sound at the ending stroke of the rebound. Unfortunately the Auron does not have any travel adjust, which made some climbs more difficult than others, but overall it did what it needed to do and was arguably on par with some of the higher-end forks on the market.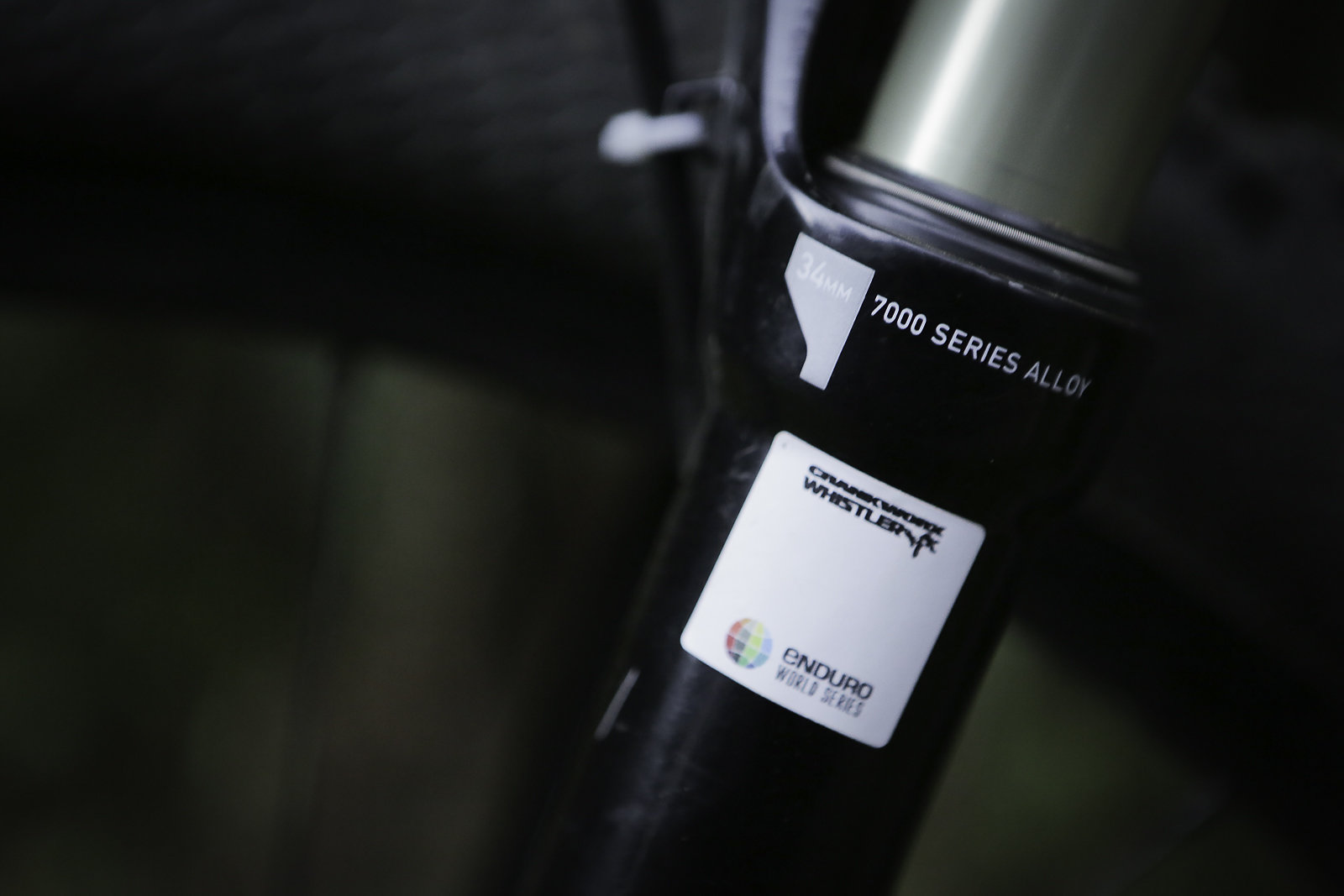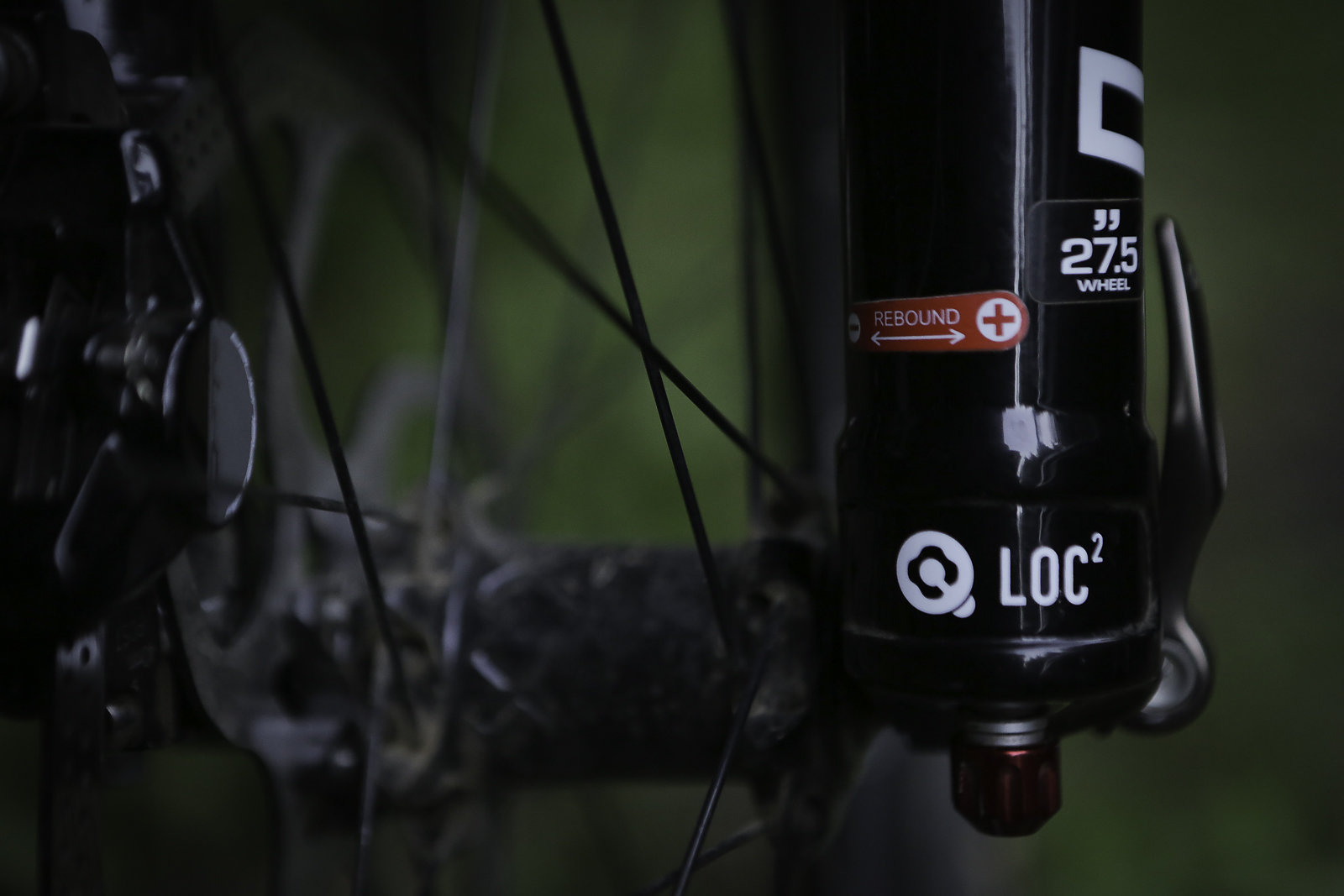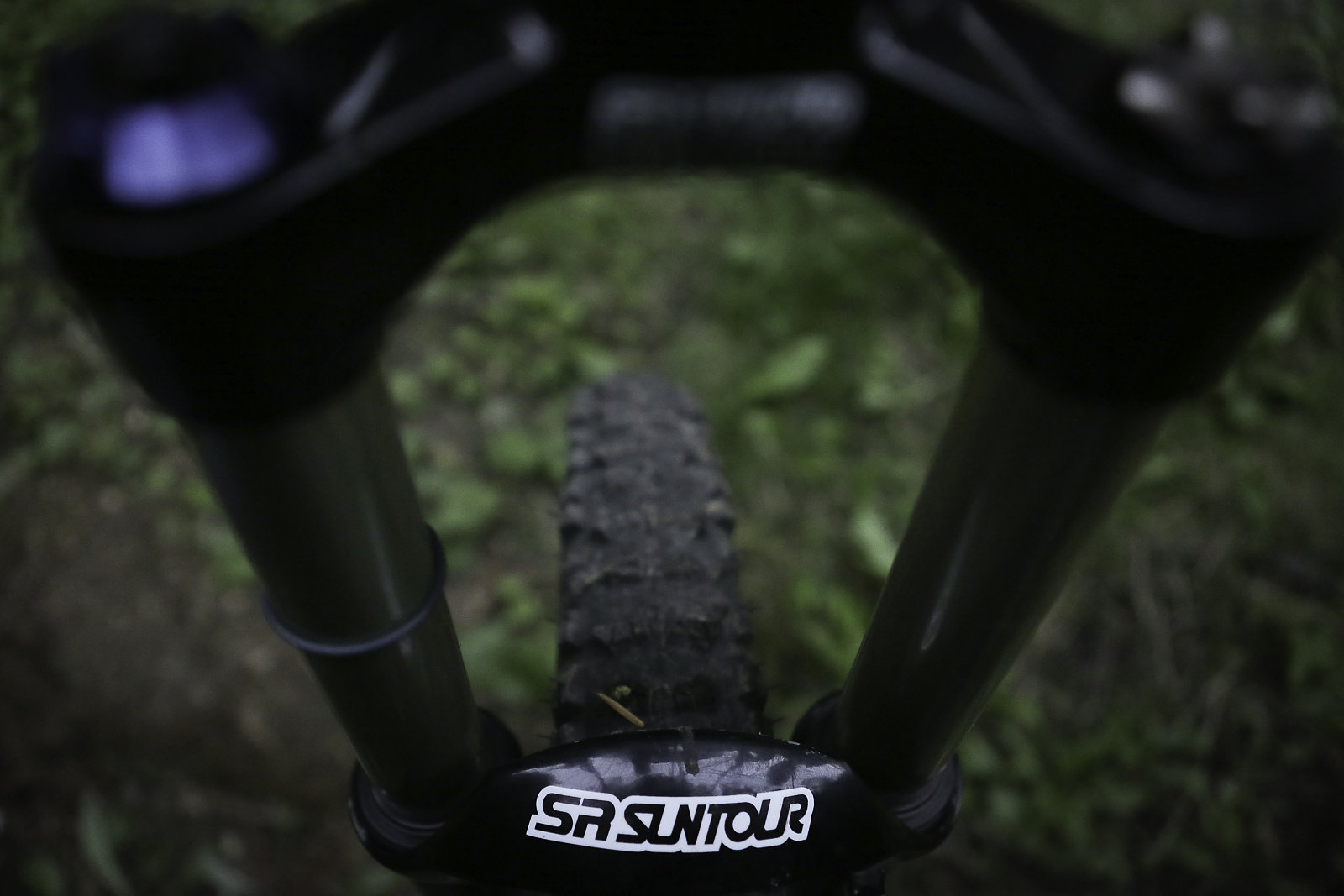 Serviceability:
As with most forks, the Auron did require regular service after consistent abuse, and if you are in the middle of BFE at some race it would be a good idea to have a spare damper and service kit on hand. Another uniquely SR feature is their QSP (Quick Service Product) sealed cartridge design, which makes servicing the fork easy and swapping cartridges a breeze. We made sure to keep up regular maintenance over the season, and we ended up going through two to three cartridges by the last race. The seals were very durable and showed no signs of leaking or that they were scratching the stanchions. Hard hours did make the ride feel a little harsher, but that's not a surprise—if you're not treating your fork well, then don't expect it to treat you well. Still, the easy serviceability of the Auron allowed us to live up to their motto: "Ride more, wrench less."