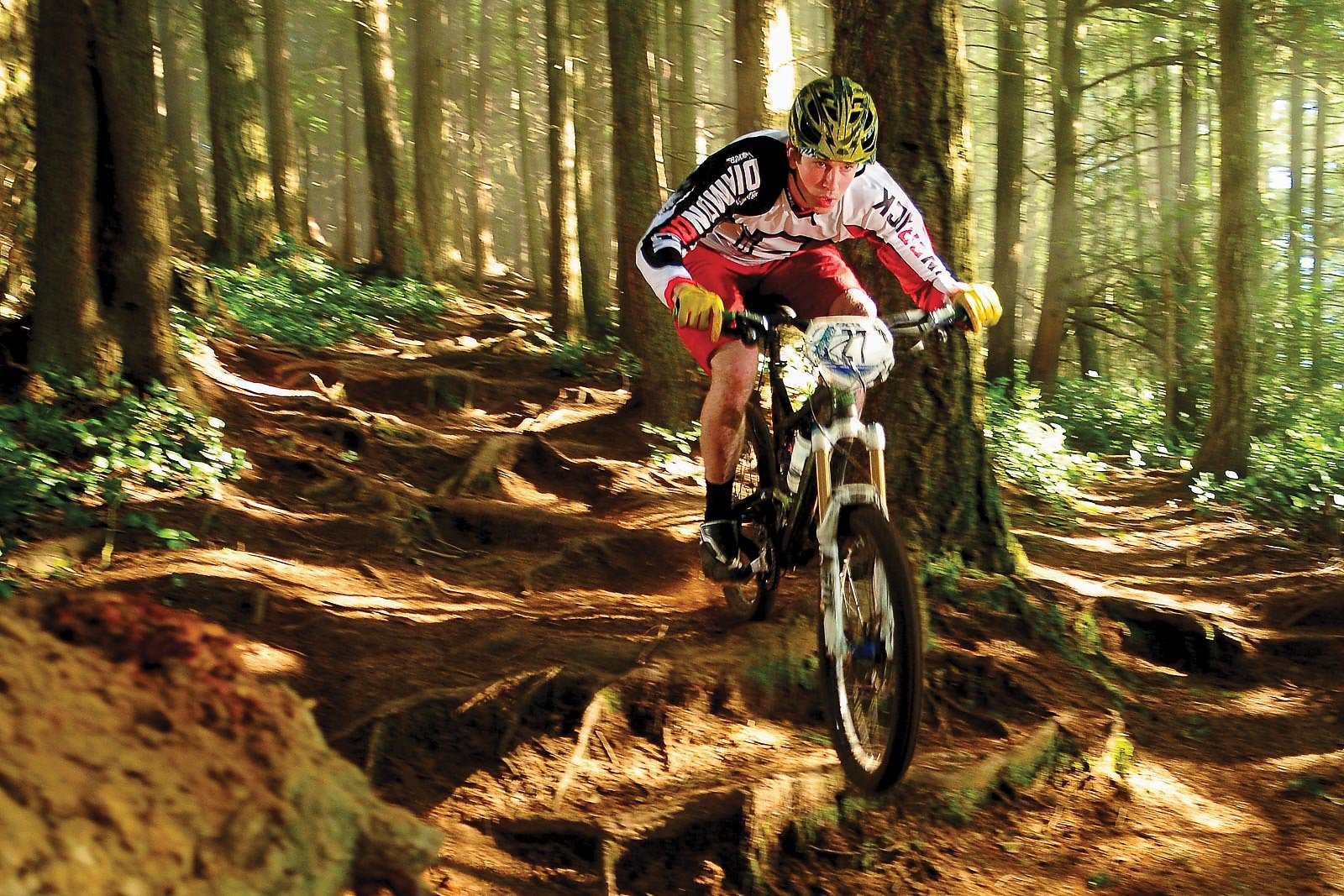 So Enduro - Giving Back on the Cascadia Dirt Cup
Enduro-ing is so hot right now.
From bike models to shoes to tires, the term is suddenly everywhere. Packs. Shorts. Trail helmet and googles? So enduro.
Despite the invasion, its specific definition has yet to be determined, and the debate over whether it's actually a new mountain biking discipline or just a marketing ploy fills countless columns, blogs and YouTube videos. It's all the rage. It's just that no one knows what it actually means.
However, in the mud and roots of the Pacific Northwest, a group of riders are working to create their own definition. While race series spring up around the country, for the minds and hands behind the Cascadia Dirt Cup, "enduro" doesn't mean pros, podiums or product—it means a race for riders, by riders. It means building community, giving back and having a helluva good time in the process.
In November of 2012, the enduro epidemic was already raging through the mountain bike world. In the southern Pacific Northwest, the Oregon Enduro Series was in its second year, and in 2013 pros from around the world would make their way north to the Whistler stop of the Enduro World Series. But as for the space between…despite being home to some of the strongest trail advocacy groups on the west coast, including the Evergreen Mountain Bike Alliance (EMBA), Whatcom Mountain Bike Coalition (WMBC), Friends of Capitol Forest and the Olympic Dirt Society, the central PNW had only seen a single race. The area had the trails, had the infrastructure and had the riders. It just didn't have any events.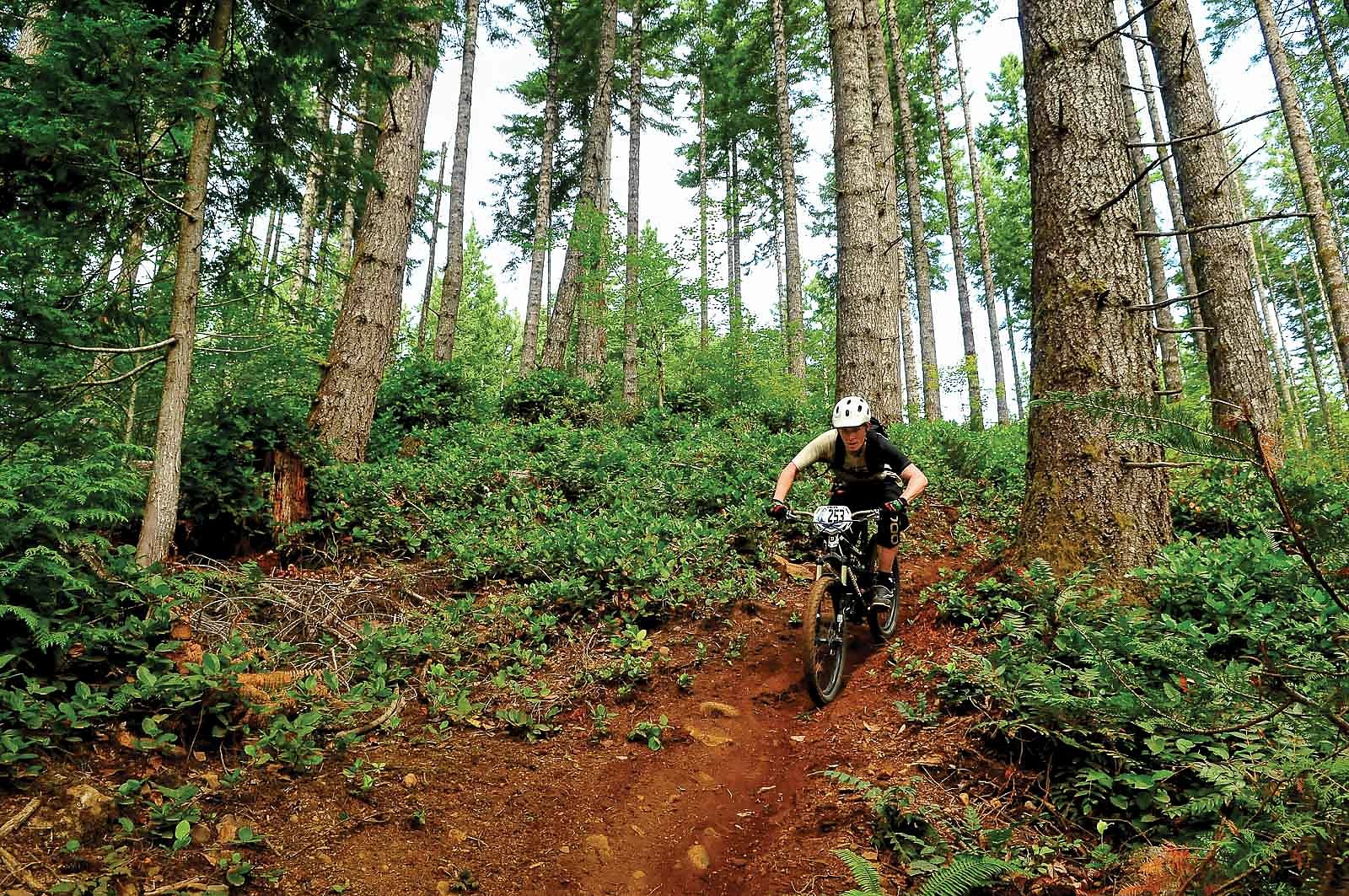 Then came Jon Kennedy, a Seattle local who had spent five years working for EMBA before moving into a position as marketing manager at Diamondback Bicycles. In September, Jon and fellow bike aficionado Trey Wilson had put on the Capitol Forest Enduro near Olympia, WA, at that point the only one in the state. Still, Capitol Forest ended when the last racer crossed the finish line. Jon, had a bigger vision. And he had a feeling many others did as well.
"I was always very curious about enduro series going down in Oregon and other places," Jon says, "and it blew my mind that, in one of the most amazing mountain biking states in the country, we didn't have one. And it wasn't because no one wanted it and it wasn't because we don't have rad terrain—it was just because the right people with the right mindsets weren't talking."
So Jon decided to start that conversation, and at the 2012 Interbike Convention he met over beers with James Whitesides, a Shimano rep for MODUS Sport Group. James was already working with Glenn Glover, director of advocacy at EMBA, to put on a race at Seattle's Tiger Mountain, and as James and Jon talked it became apparent that a catalyst was needed.
"We saw a conversation happening in Seattle, another in Olympia, another in Bellingham," says James, "and Jon realized we were all having them and tied it all together. I held the first Tiger Mountain race the day after. I literally flew home Friday night, set the course the next morning at 5 a.m., and had a race."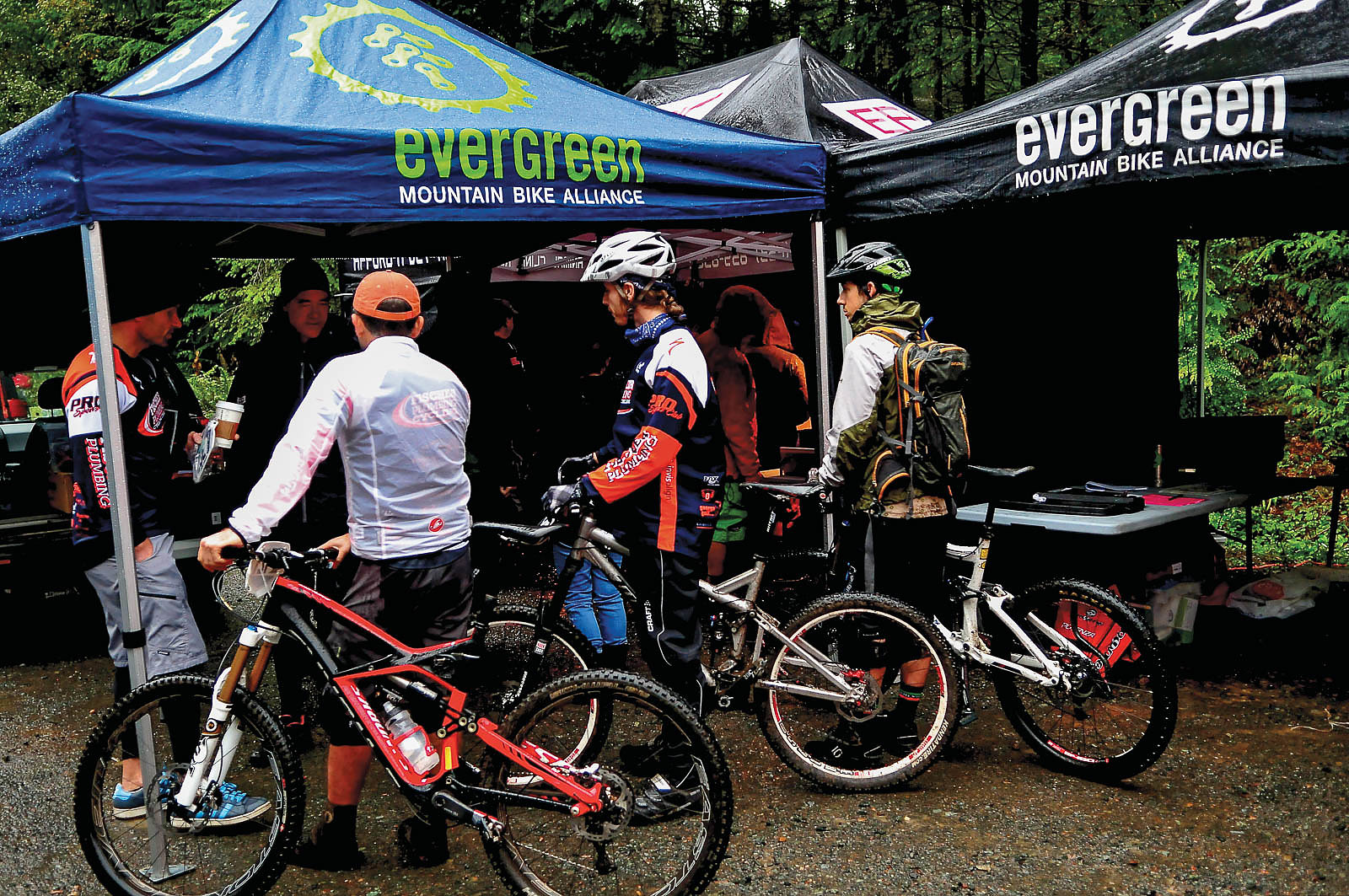 Tiger was a success, and Jon began gathering names into an email chain. James, Trey and Glenn; Lars Sternberg, a Transition Bikes athlete and local legend, who had visions of a race in Bellingham; Eric "E.B. Extreme" Brown, director of advocacy for the WMBC and trail builder/organizer extraordinaire; Scott Tucker, co-organizer of Port Angeles's long-running Dry Hill DH race; among others, the key figures in PNW trail advocacy groups.
With the discussion now in full swing, Jon—with little time alongside his job and family—left things to the more-than-capable hands of Trey, James, Glenn and others. Within a year, the group had decided on a mission statement, five different race locations, and Trey—since his firefighting job allowed the time and with previous race-organizing experience—was hired as the Cascadia Dirt Cup Series Director, the Cup's only full-time employee. Run as a non-profit through EMBA, with all proceeds going to trail advocacy groups and operational costs offset by industry sponsors, the Cascadia Dirt Cup was born—rider owned and rider operated.
"The goal is to create one of the top race series in the United States," says Glenn, "but known first and foremost for the principle behind it, to support mountain biking for the other 364 days at that venue. Just being known as a great series or one the pros like to come to wouldn't be a success to me. It has to be kicking back to the communities and riding experience for everybody, and I think we can do both. I think we have been doing both."
They decided the Yacolt Burn, an area outside of Battleground, WA populated with an extensive trail system, was to be the Dirt Cup's first venue, and while it didn't sell out there were plenty of racers. It wasn't until announcing the third event at Tiger Mountain that the series' potential became apparent. With the lower numbers at Yacolt, Trey and James had debated lowering the cap on number of racers, but decided on 150 spots; within the three weeks after opening for sale on Tiger, 85 were filled. As more racers trickled in, there was no more talk of a cap—instead, they increased the number to 220.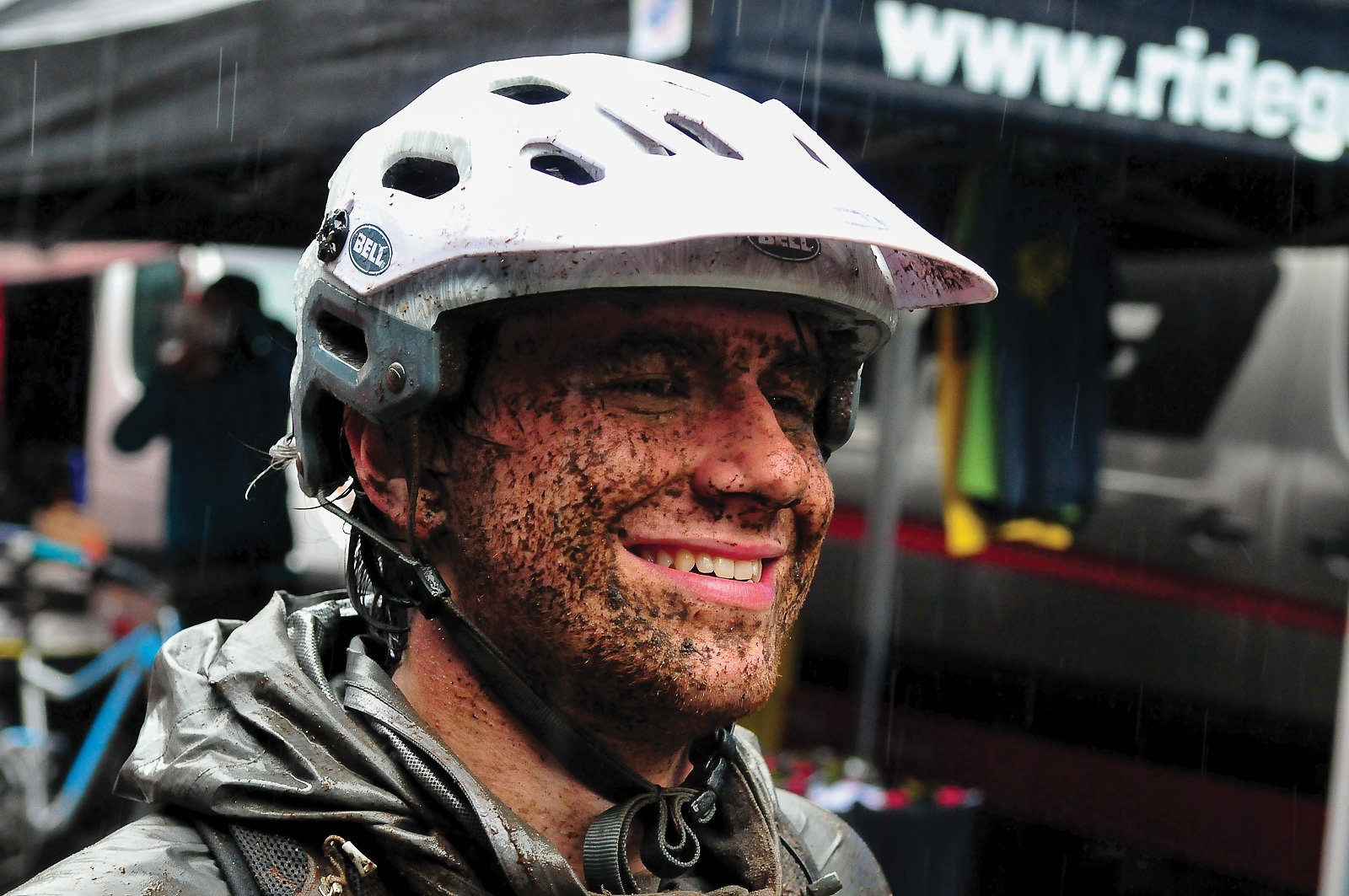 Three months later, with the course flagged and the starting line drawn, competitors started rolling into town. Then, after nearly an entirely dry summer, it started to rain…and rain…and rain. Over the weekend of the race, multiple inches of precipitation fell, turning the course into peanut butter and soaking racers, organizers and observers alike. And people loved it.
All but two of the series' events sold out, and there was no doubt it was a success. Riders raved about the courses, which was no surprise—just as the series is rider owned, Dirt Cup courses are also rider-generated. James and Trey look for venues with as much uphill as downhill (even for the few events that involve a shuttle), long enough for three-to-five stages and three-to-six hours of riding time. With those basic requirements in mind, they readily admit no one knows which trails will work best than the folks who built them, and it's those people's hard work that the series looks to reward.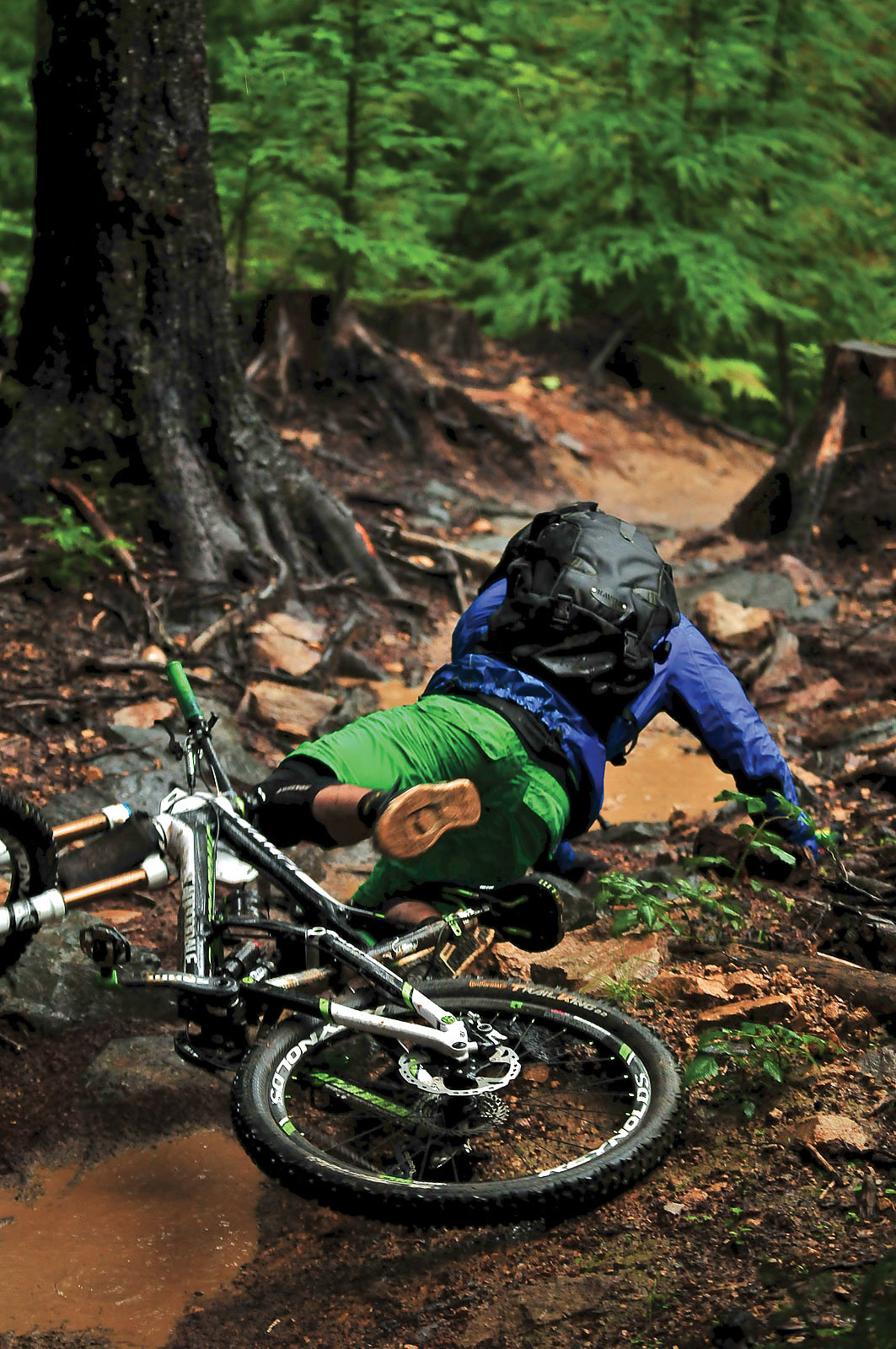 "They are allowing us to ride these trails they have put heart and soul into, 150 or 200 hours a year of their own time," James says. "Some trails need at least 600 hours of work, and a lot of people put in 600 hours a year on top of their regular lives. So we are giving money back to them. It's really straight forward."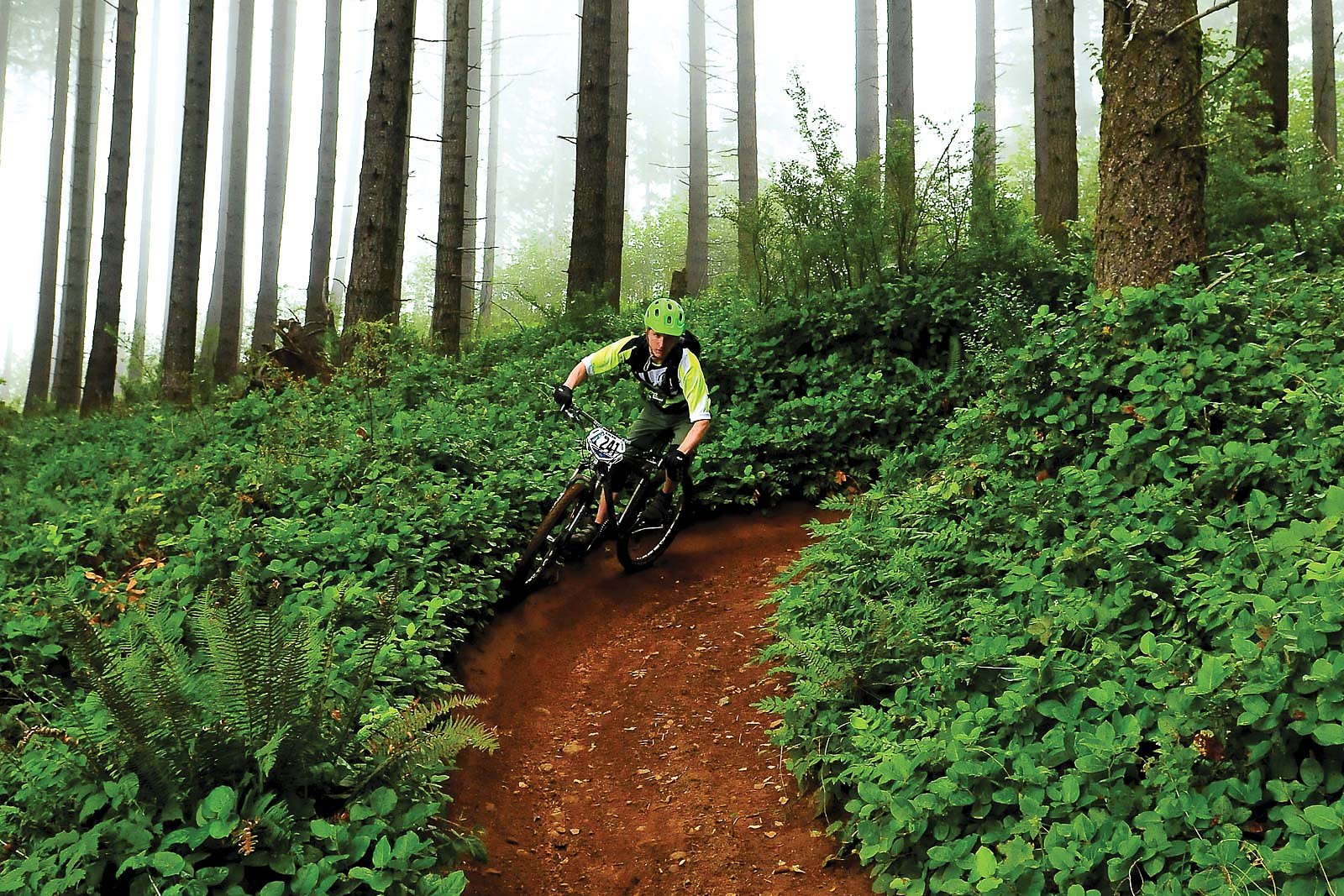 Give back they have—by the time riders crossed the finish line of the final race, in Bellingham's Chuckanut Mountains, the Dirt Cup had earned over $15,000 for local advocacy groups. And while the monetary benefit is the most visible reward, it also brought other, less-obvious benefits. In Washington's trail building history, mountain bikers and land managers have been disagreeable at best. But partnering with these same land managers, the series gives supporting agencies positive exposure, helps create trails and is building an understanding between often-opposing entities.
"It's state and federal land that we race on, and the Cup is a great opportunity to acknowledge our relationships and support from those agencies," Glenn says. "We are appropriately quick to push back when they're against us, and sometimes that's the right thing to do. But the flip side is that when things are going well we need to make sure we thank and recognize them. It's a lot of work to develop those relationships, but they really pay off in the long run."
Another subtle change created by the series is on the industry side. Jon brought Diamondback in as the first title sponsor, and soon after Shimano and Transition Bikes followed. But unlike many events, where huge companies can essentially buy control, the sponsors of the Dirt Cup agree there are more important things than dominating the billboards and logos associated with the race.
"I often see big companies come in and anyone who's smaller isn't given enough weight in the role they play," Jon says. "Everybody gives what they can, and that's all relative based on their size. I think the goal was to do something good for the advocacy groups and riders of the state, and let fighting for sponsorship rights be secondary. To have two companies come together, lay down the guns for a little bit and say, 'We'll do what's right for the community and riders' is rare, and something I'm really proud of."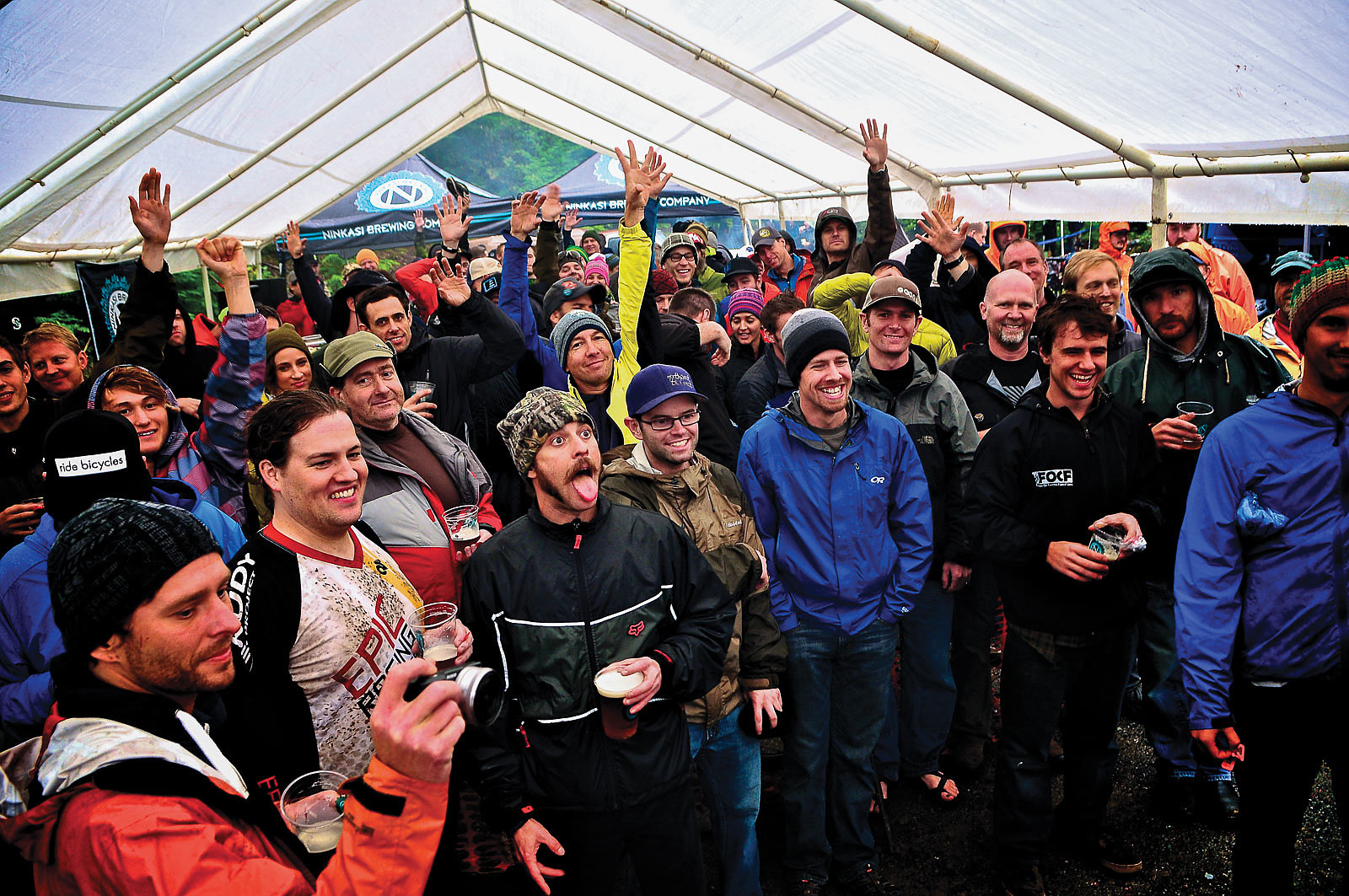 Beyond industry and terrain, the Dirt Cup is also pushing what "enduro" means on a cultural level. The Cup isn't exclusively focused on elite athletes and doesn't pay out massive prizes; instead, multiple lengths allow racers of all levels to participate, whether it's for first or fiftieth. Practice runs, qualifiers and the official race are squeezed into a Friday and Saturday, keeping it friendlier for families and competitors traveling any significant distance. And organizers have been working with female cycling groups to get more women signing up.
"For Washington riders, the enduro format is the way most of us like to ride," says Glenn, "pedaling with your buddies uphill, bullshitting and not necessarily hammering, and then switching gears at the top and saying 'Last one down doesn't get any beer.' This seems different than the usual super-competitive racing environment, and putting on the first race at Tiger felt like we were connecting with our base, the riders of Washington. That's something to get excited about and have fun with."
And things are only getting better. The goal for the coming year is to generate $4,000 for each venue—a total of $20,000 back into the community—and in five years have 20 venues to choose from. Moving forward, each year's lineup of locations will change as trails at previous venues expand and evolve—or just as importantly, if they don't. Above it all, though, the Cascadia Dirt Cup has proven that whatever else the biking world decides, in the PNW "enduro" means community, culture and mountain biking at its best.
"No one really knows what 'enduro' is yet," says James, "and we are still learning where we fit in the whole thing. There are videos and articles out now that pick fun at the format, and that's what it is—a race format. But people make fun of it because they like it. Enduro has so many definitions, and we're enduro-ing so hard right now."