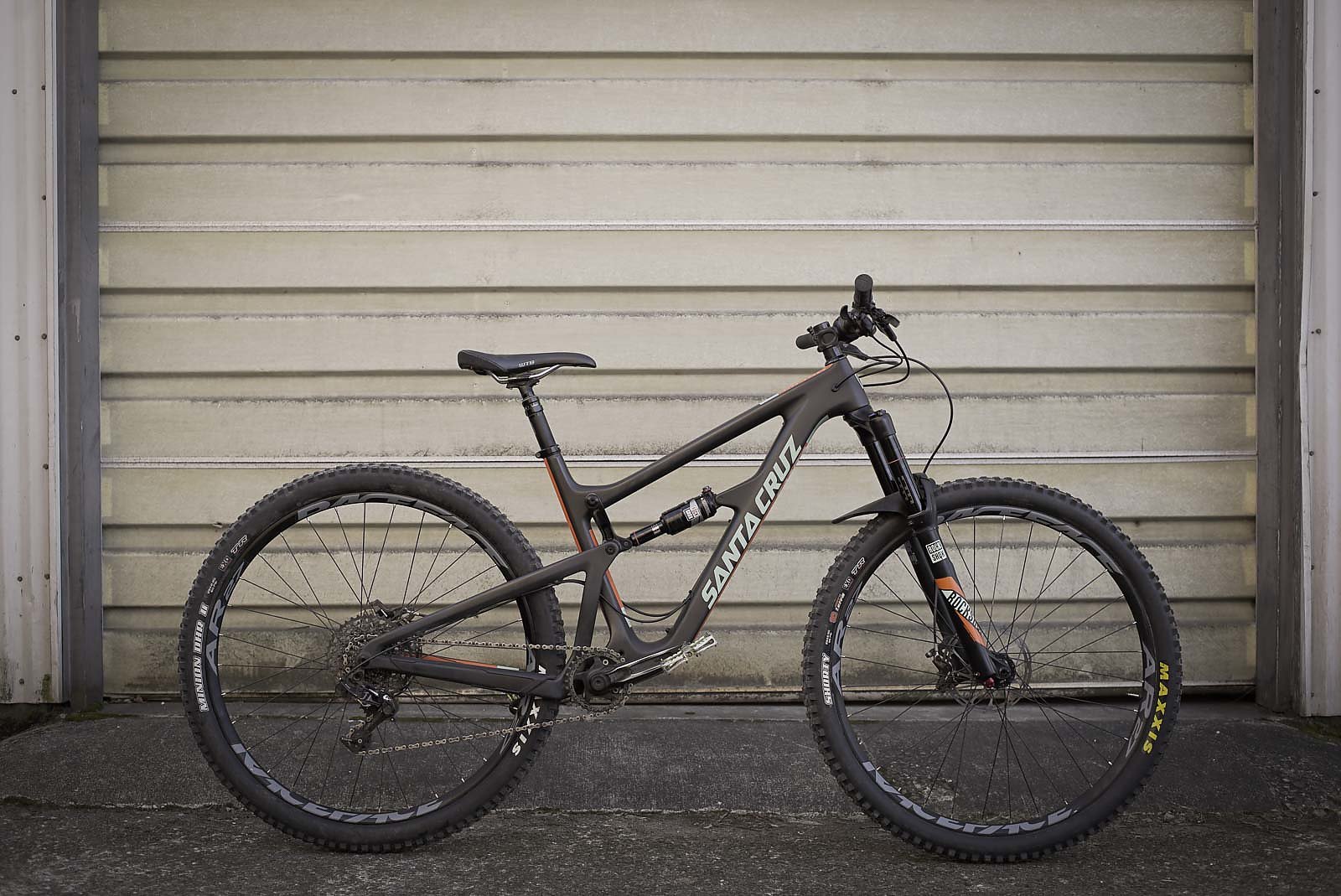 Santa Cruz Hightower C S Bike Review
Considering how far trail bikes have come in the past five years, it's wild to think about where they'll be in another five—and Santa Cruz just opened even another door with the Hightower.
On paper, Santa Cruz's latest take on the modern trail bike seemed too good to be true; Longer, slacker and shorter chainstays plus the ability to swap wheel sizes to suit different conditions. It sounded like the Swiss Army knife of trail bikes, able to adapt to all your riding needs. I work in a bike shop and, in a matter of weeks, watched multiple co-workers sell their trusty steeds sight unseen to give the Hightower a shot. Eager to see what all the hype was about, I loaded up my freshly built 29er and headed out to Leavenworth, WA.
Weighing in at 30lbs without pedals, up the mountain I was not expecting the Hightower C S to be such a billy goat. Even with the shock fully open, I could not help myself from getting out of the saddle and charging the hills. Santa Cruz's VPP suspension system is now in its third iteration and there is no denying it's one of the most pedal friendly designs around. Not only does the Hightower beg you to decimate the hill climbs, but it likes to have fun while doing so. 
After a painless first climb I could not wait to bomb Xanadu, the legendary descent that awaited me. It was soon apparent that this bike can handle whatever is thrown at it. I'll admit, I bottomed out the travel a few times on that first ride, however, I knew with a little tuning this bike could not only do it all, but actually do it well.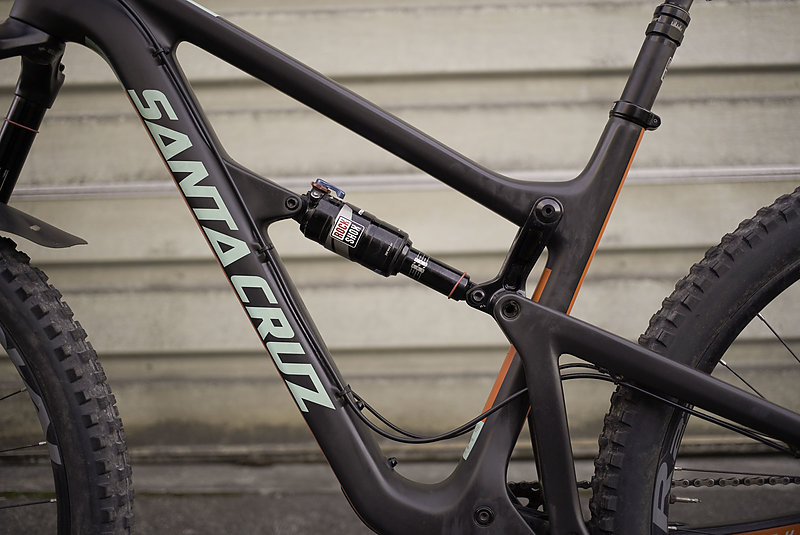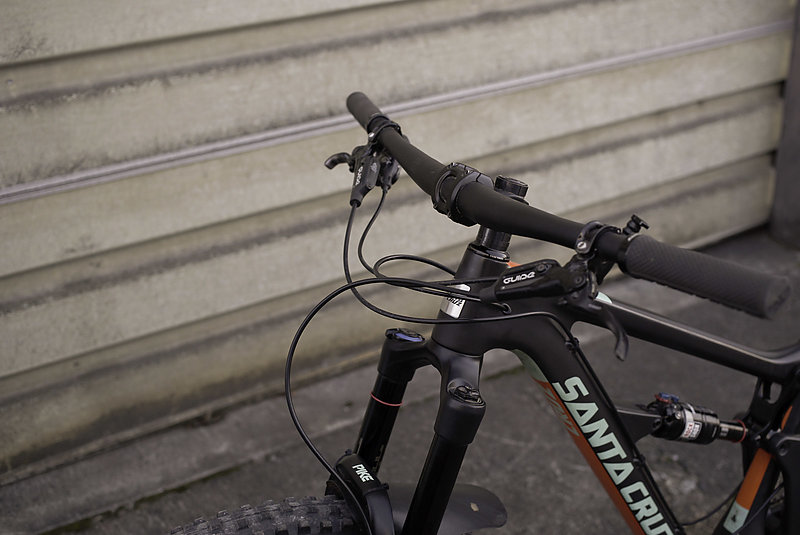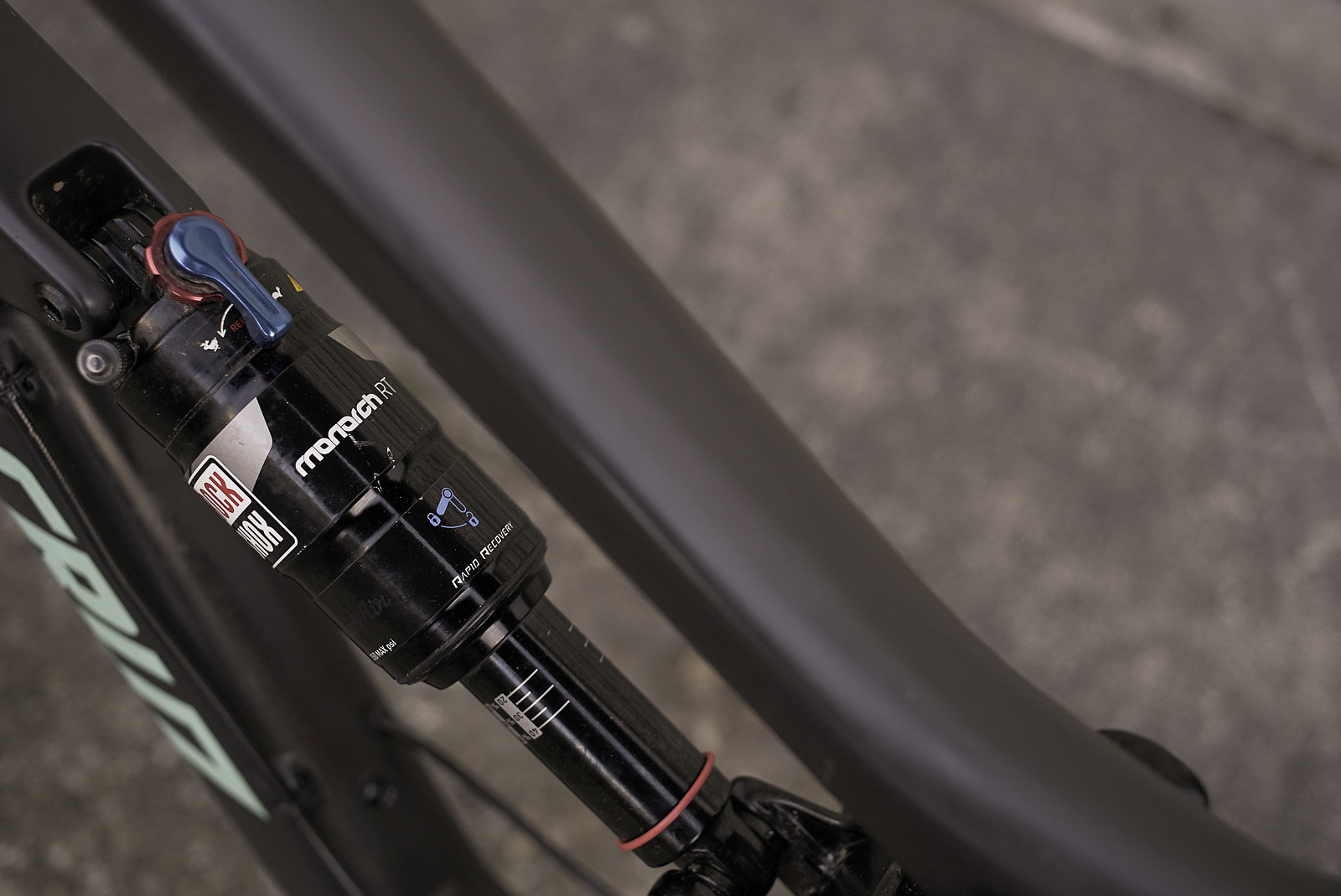 The Features
 The Hightower replaces the outdated Tallboy LT and improves on it in every way. A full redesign with shorter chainstays, longer reach and slacker headtube angle transform Santa Cruz's 135mm platform into one of the most playful 29ers on the market. The Boost 140mm fork and rear end give the bike a stiff and wallow-free feel. 
After adding three volume spacers to stock Monarch RT shock and three to Pike RC 140 up front, the bike felt much more suited for the demanding trails it was soon to experience. I found 30% sag to be perfect for technical terrain. The cable ports are fully guided internally making cable replacement a breeze. I quickly swapped out the stock organic pads for metallic, giving the SRAM Guide R's a much more consistent feel and noticeably more stopping power.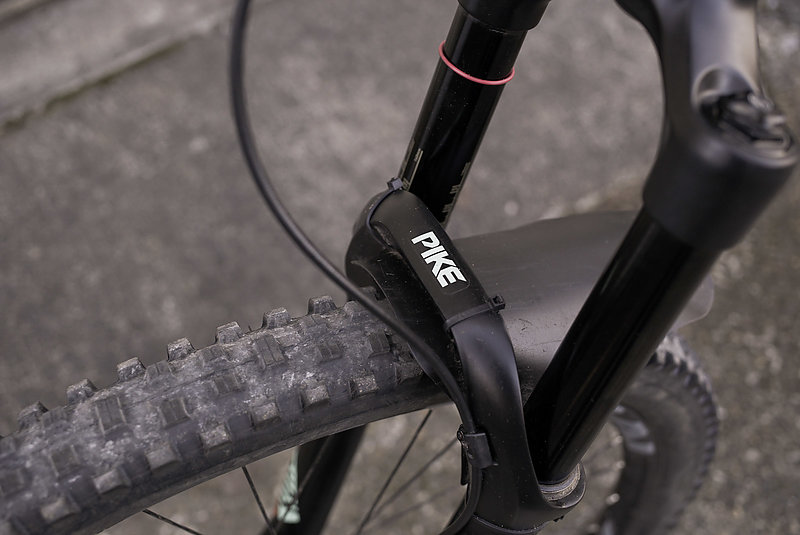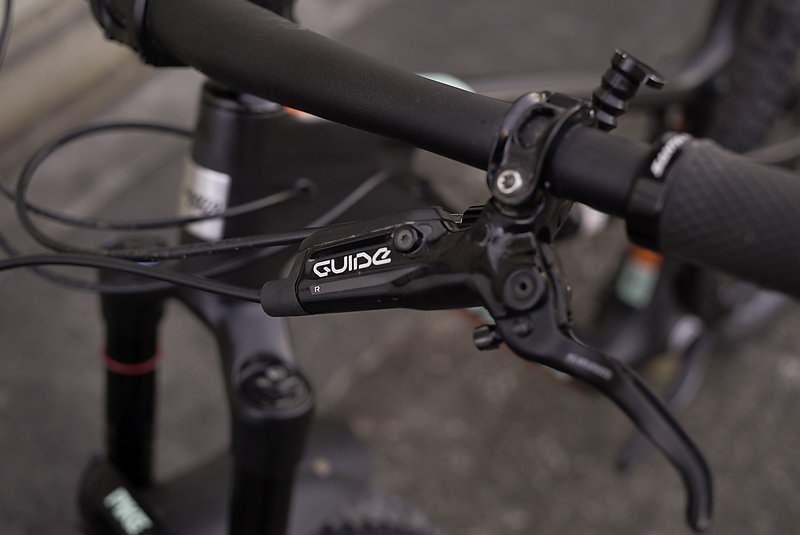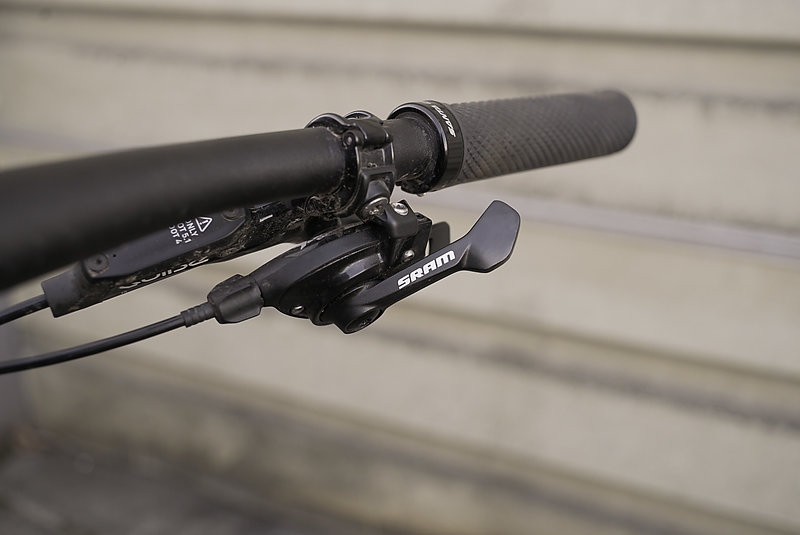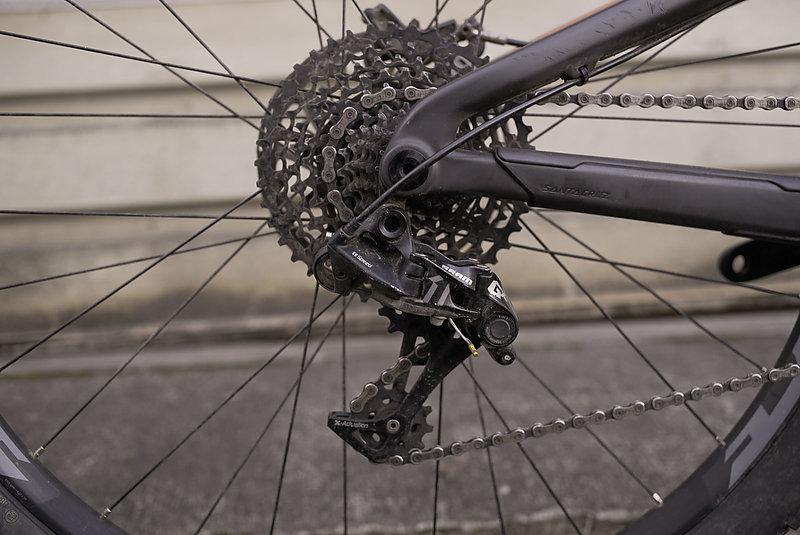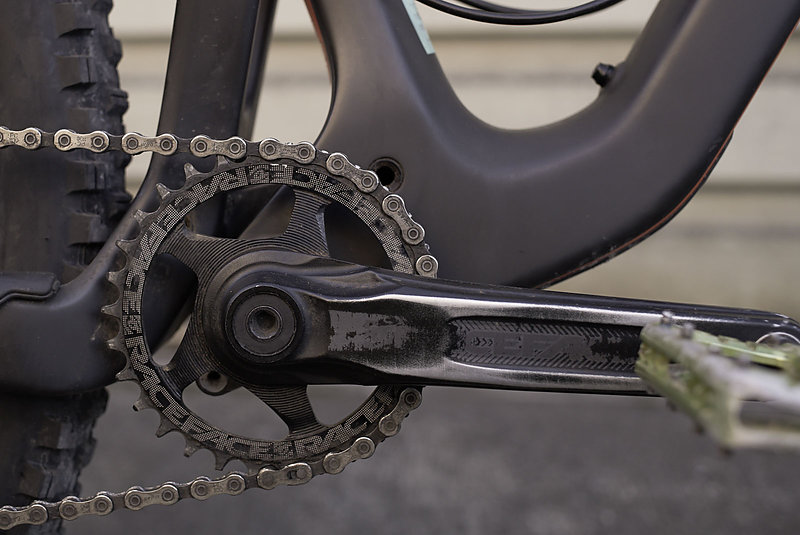 What really sets the Hightower apart is its ability to swap between 29er wheels and 27.5+ while maintaining a similar ride. A flip chip design in the upper link allows the bottom bracket to drop and the headtube to slacken 0.2 degrees. Swapping out the 140mm air shaft for a 150mm is also required to put the Hightower into 27.5+ mode without effecting the intended geometry. This is not the simplest task for the home mechanic. 
On my steep local trails, 29er wheels with the 150 air shaft ended up being my favorite way to ride the Hightower. While not Santa Cruz's original—or recommended—setup, I really enjoyed this figuration because it raised and slackened the front end just slightly, allowing me to have a little more cushion up front for attacking the steep sections of trail. The bike would also benefit from a nicer rear shock with a bit more oil volume and adjustment.
Santa Cruz only offers the Hightower in carbon—sorry aluminum diehards. They make two versions, the CC being 230 grams lighter than the C, but no matter which build you decide on you can expect trail worthy parts.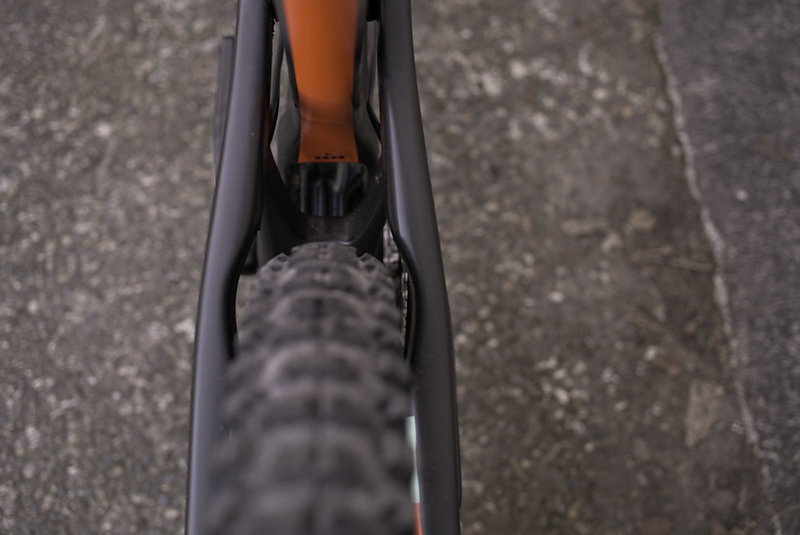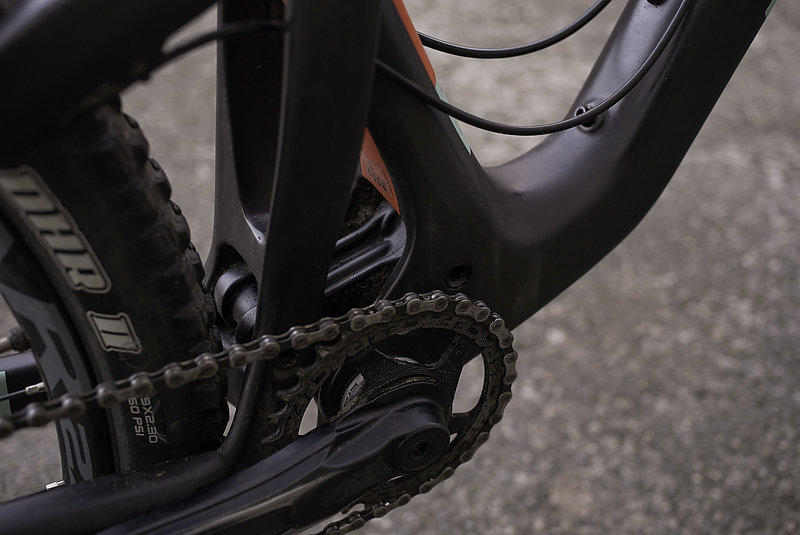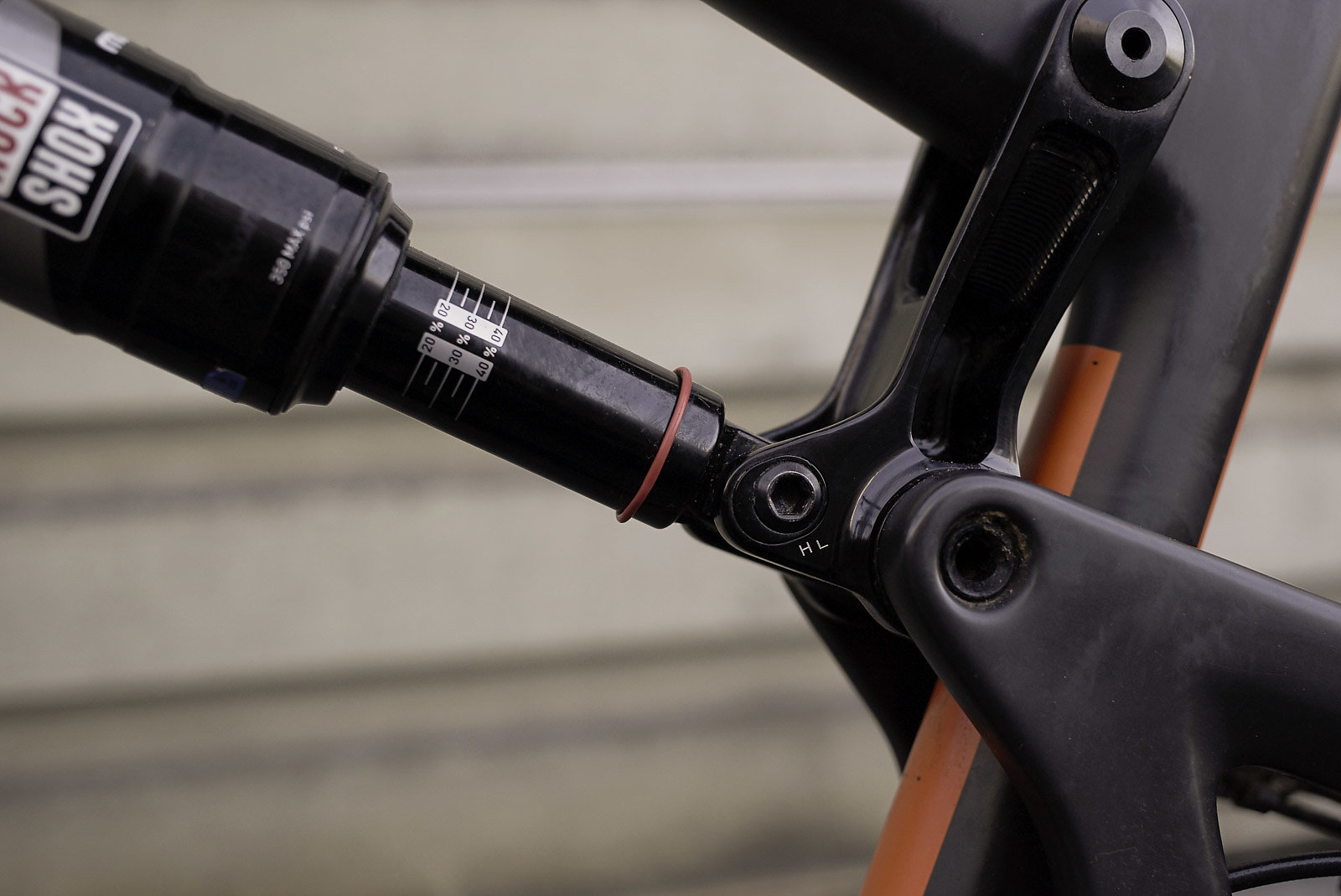 The Ride
Over the next few months, I put every millimeter of the Hightower's travel to use riding everything from my steep local trails in Bellingham to exploring the wonders of British Columbia. I could not find a trail the Hightower felt out gunned on. In the air the Hightower is predictable and nimble. On the steep and fast sections, the bike is stable yet extremely reactive. That being said, the bike does not feel as planted over technical terrain compared to some other more active designs such as FSR. I found myself jumping over the rough sections as opposed to plowing through them. 
The Hightower feels right at home on everything from XC to high speed jump trails. The longer slacker front end does require a little more body english while climbing tight switchbacks, and VPP does not perform as well charging through technical sections while climbing. Running a little less pressure (more sag) helps this slightly. Though the Hightower is not quite as playful as Evil's Following, it is much stiffer and feels great while cornering hard, even with the stock wheelset.
When the conditions got sloppy and snowy I made the swap to 27.5+ and installed the 150 air shaft. I found the fatter tires to provide more stability over technical sections of trail both climbing and descending. They also encourage you rail corners with more confidence. Plus tires are noticeably slower climbing, but offer superior traction on loose and wet terrain providing a slightly softer ride as well. Tire choice also plays a vital role in how plus size bikes feel. I found Maxxis' tires to have more sidewall support than others causing the tire to roll less under hard cornering.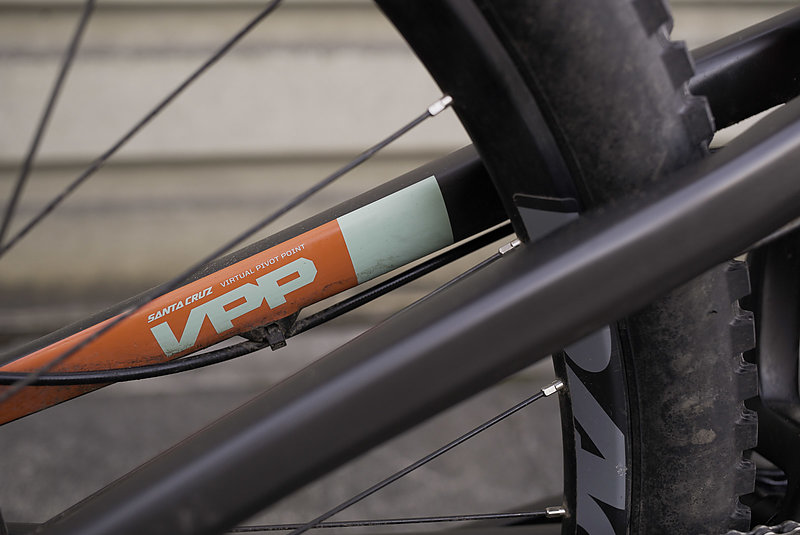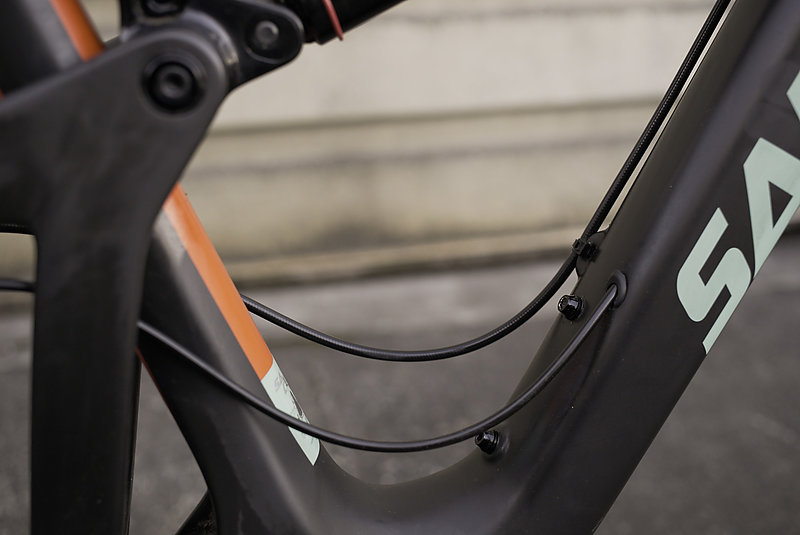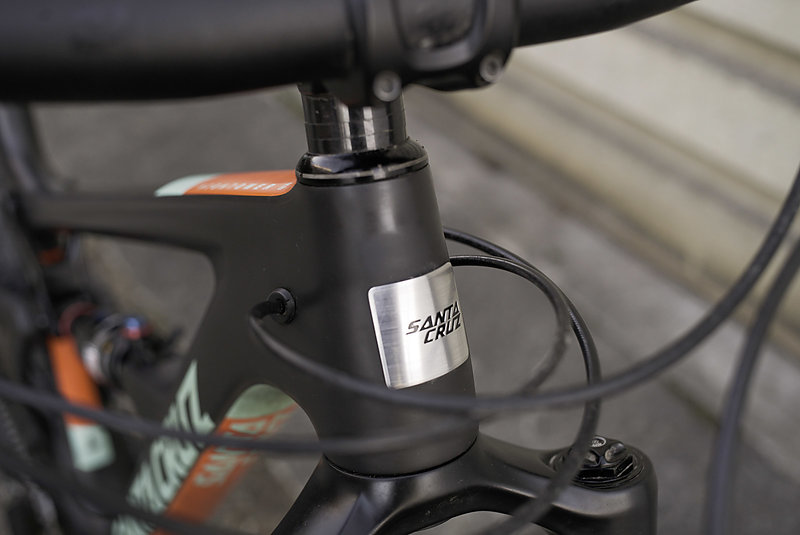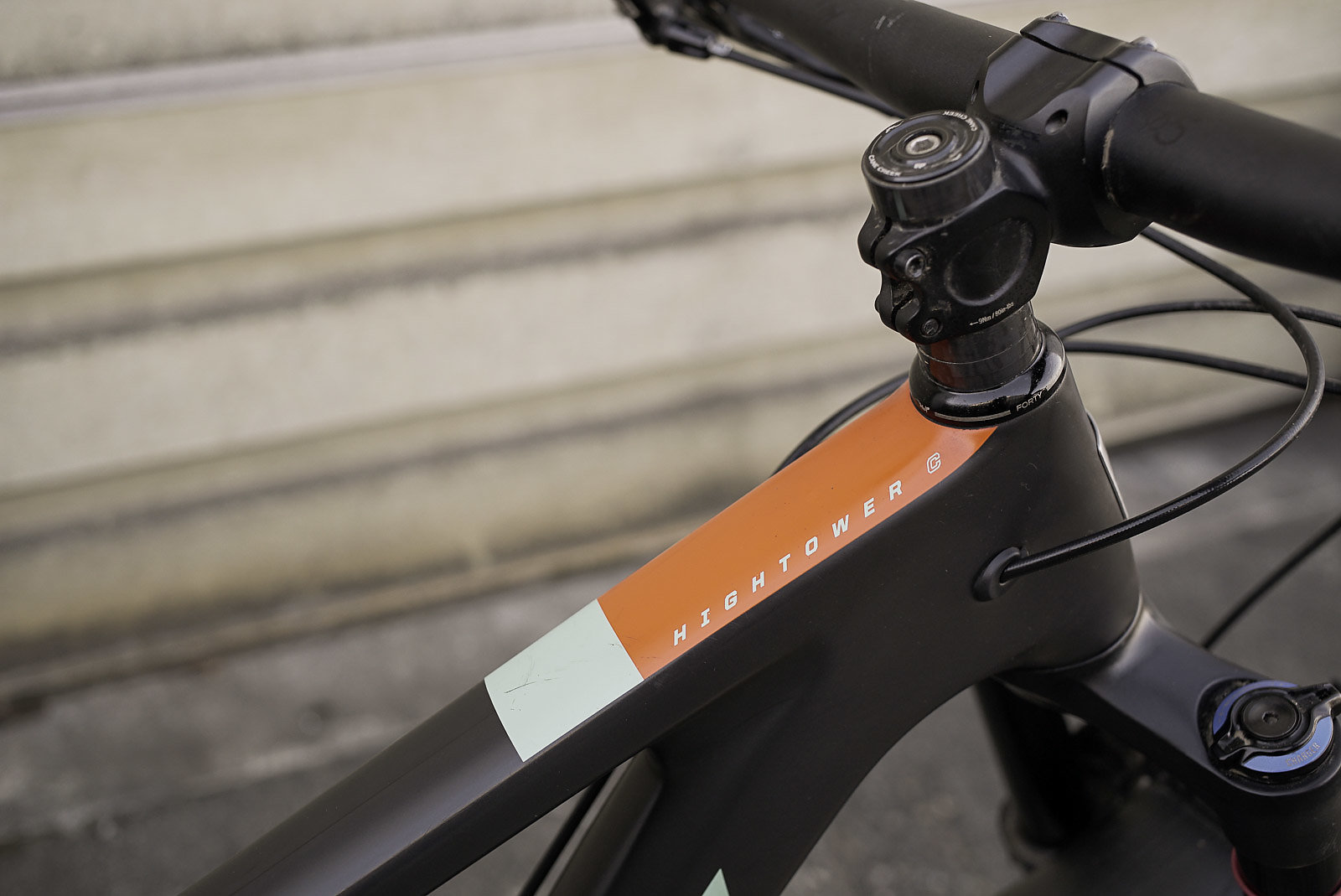 After months of constant use, replacing the lower DU bushing is the only maintenance that was needed. The bushing wear seemed a little premature given the short period of time, but it is due to the high load that is put on that pivot. DU bushings are cheap and I would not let that deter me from owning this forward thinking slayer of a trail bike.
 Whether you are chasing your XC buddies, racing enduro, or doing shuttle laps on the weekends, the Hightower will encourage you continually push your comfort zone. The only question is which way are you going to ride it? 
Tester profile:
Height: 6'2"
Inseem: 33"
Bike size: Large (on the fence between Large and XL)
Hightower C S
MSRP: : $4599
See more at www.santacruzbicycles.com