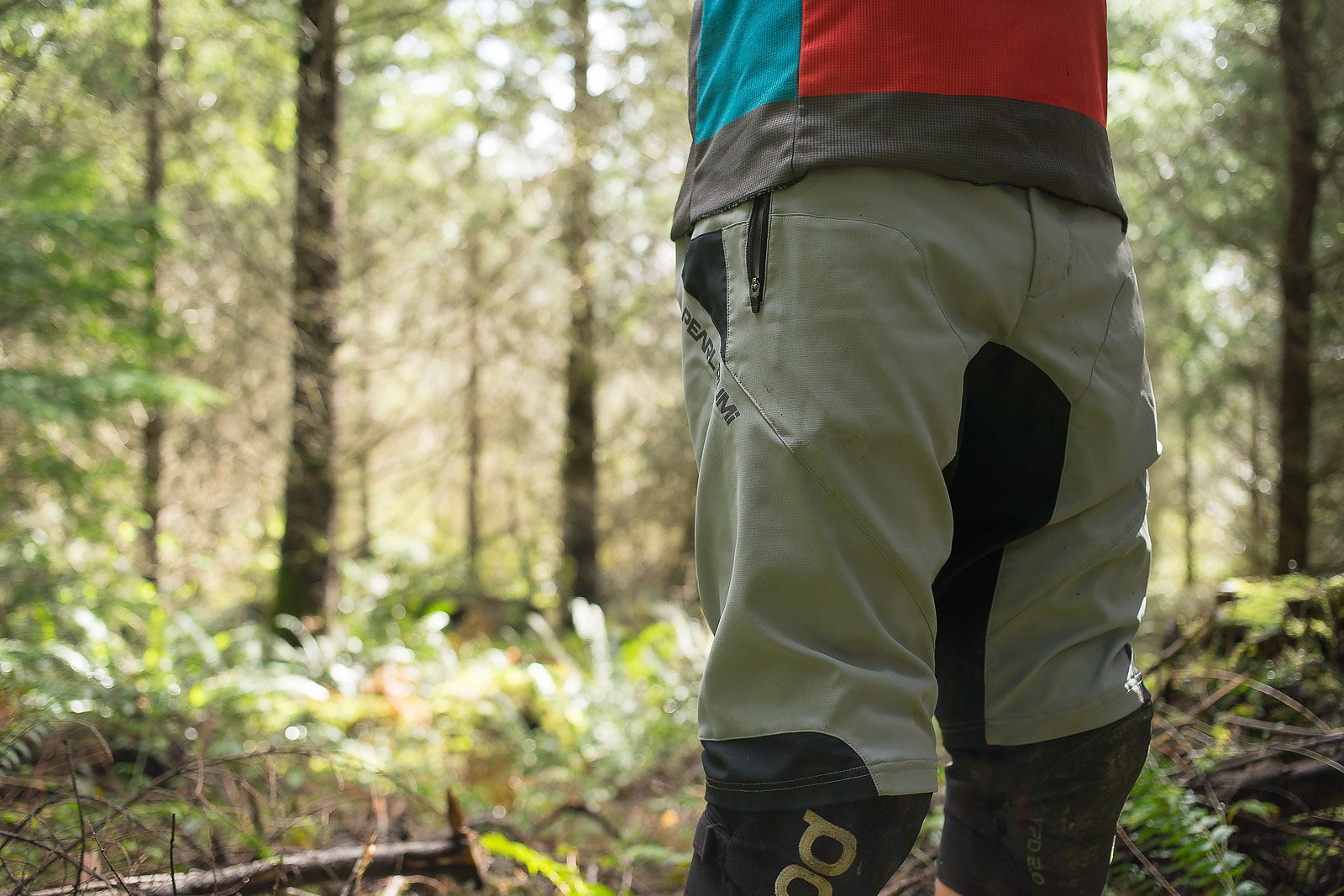 Pearl Izumi Summit Short
The fairy tale Goldilocks and the Three Bears reminds us that some things are "just right."
For example: I have a sweatshirt that my friends are embarrassed to see me in because it is in tatters. I know it's throttled, but I wear it constantly anyway. Maybe it is the familiar feel, the story of my life captured in its perpetually stained threads, the "je ne sais quoi." Everything about it brings me back time and time again, ignoring all other, unsullied options.
Upon stepping into the Pearl Izumi Summit Shorts for the first time, a similar feeling awoke in me. The length was just right. Long enough to eliminate that unsightly gap between knee pads and shorts, yet they didn't feel like ill-fitting pants as the hem sat just above the knee. The Summit Shorts' stretch material is light yet sturdy. Design lines and color are simple enough and didn't make it look like I was racing motocross; something I'm appreciating more and more these days. I put them on and all of my previous shorts faded from mind, I was as satisfied as Goldilocks after that bowl of porridge.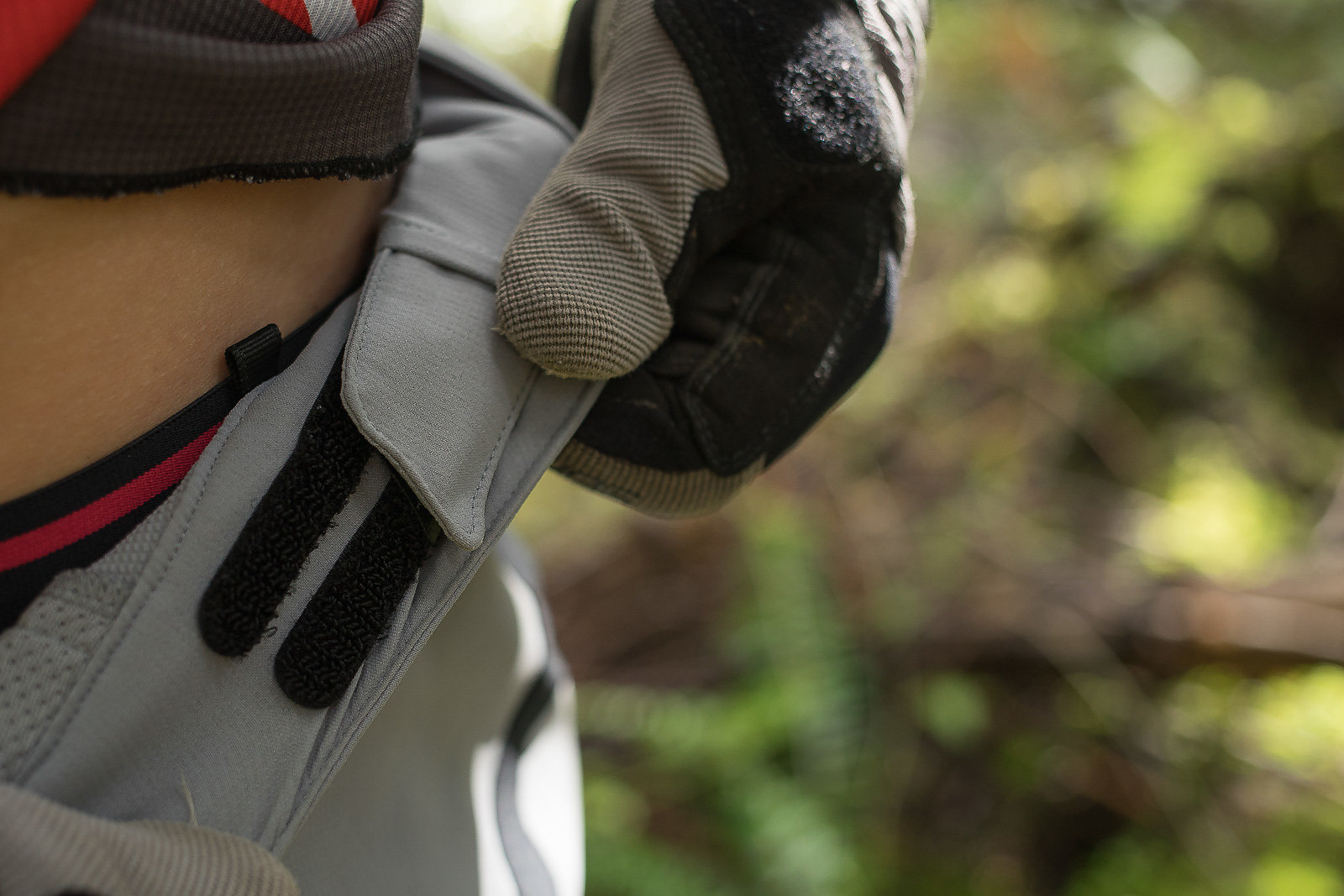 The Summit short has 4-way stretch fabric, which is both awesome and a key element to the success of these shorts. They maintain a slim-fit yet never chaffed, caught on the seat or pulled in an unnatural direction during my time wearing them. Stretchy, but not too stretchy. Just right. Additionally, the fabric was breathable, but not whispy-light. While they might not be the best option for mid-winter riding in the Pacific Northwest, I found myself skipping heavier weight options to choose these despite rain or cold weather.
With riding shorts, the closure is an oft overlooked element. A snap and zip combo is pretty common to see on riding shorts, but I appreciate the extra tab of Velcro which helps in keeping the snap from popping loose, which I've had plenty of experience with. Out of sight, but most certainly not out of mind, the internal waist adjustment was fantastic. I typically wear a 32" waist, and found these a great fit right away. Even though I never really notice side adjustments on shorts, these were "set it and forget it" for the duration of the test.
In terms of accessibility, the two basic zippered pockets were more than enough when I needed to pull my phone out a million times to navigate. The shape of the pocket didn't encourage you to keep much in them, but I found small items like a bar fit nicely without being obstructive. All too often, riding shorts end up looking like someone randomly drew zippers all over the spec drawings, then made them waterproof for no apparent reason.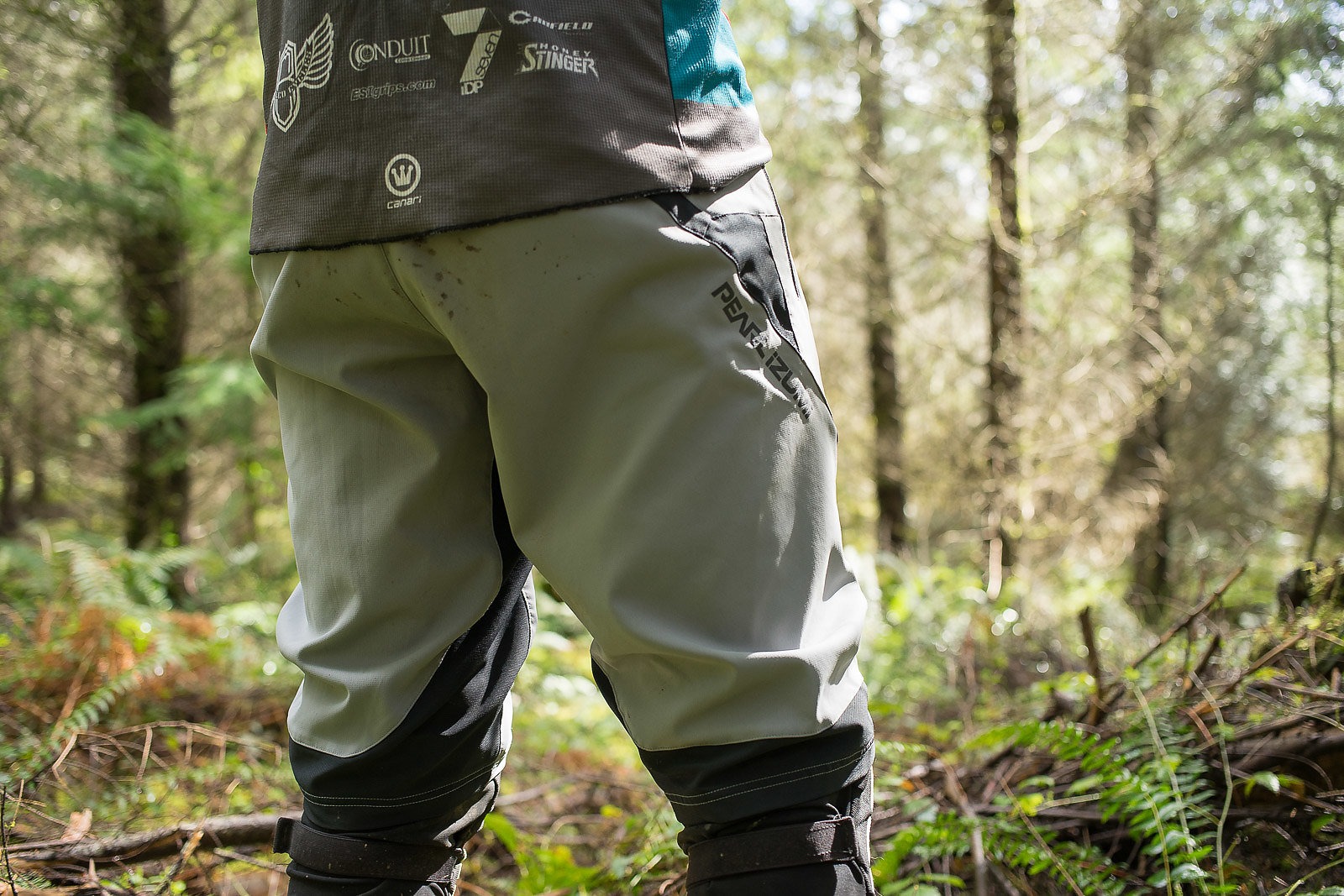 If you are gearing up for all day rides and like to match your low-profile kneepads to slim-fitting shorts, or looking for a versatile, comfortable—dare I say sexy—short these might be your ticket. There is an underserved market here that the Summit answers to, the rider who simply wants a pair of shorts for spring through fall riding that doesn't announce themselves at the bar after your long day outside messing about in the woods. The poetry here rings true; the Summit Short is a happy medium in the world of mountain bike shorts. They're just right.
MSRP: $80
See more at www.pearlizumi.com