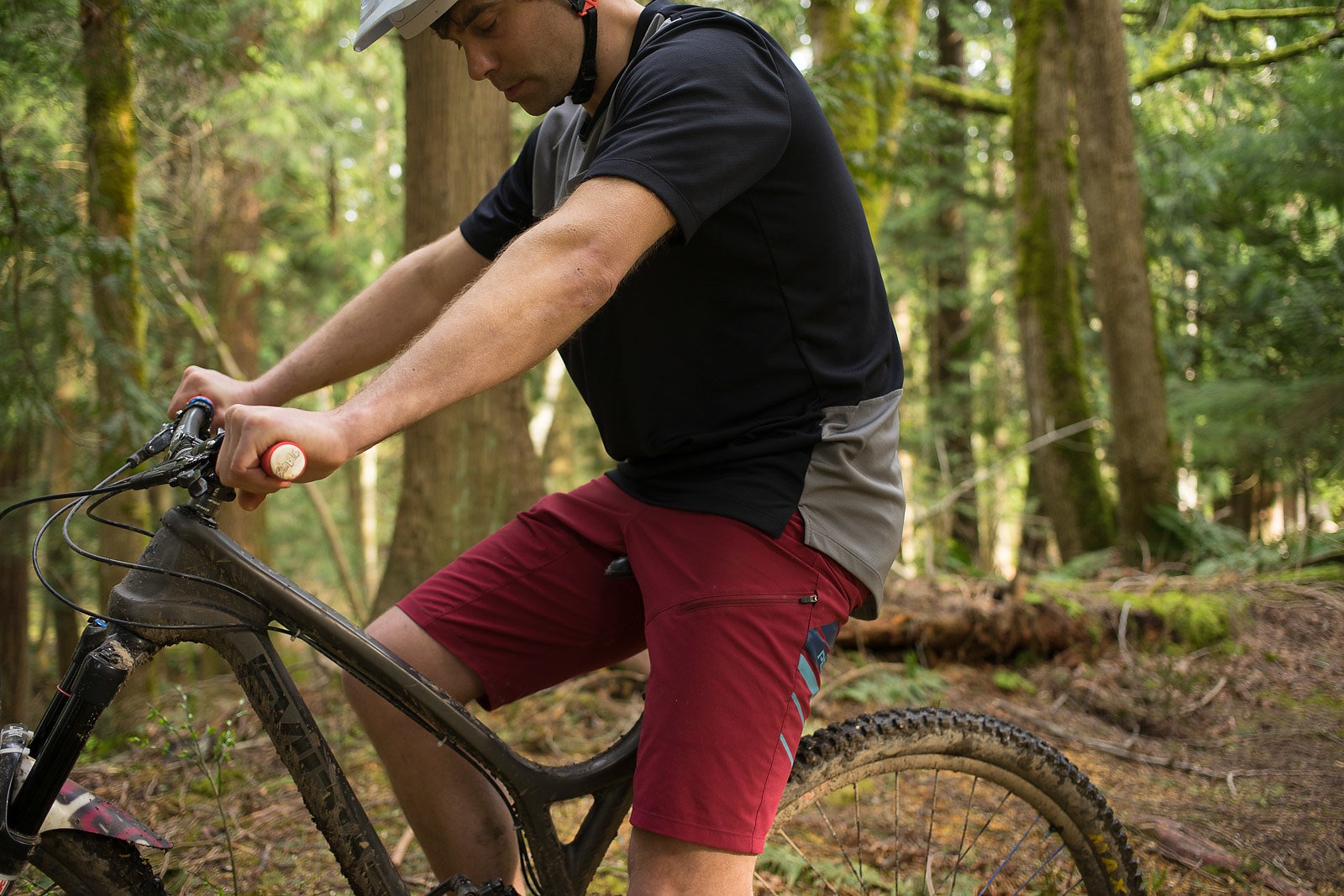 Pearl Izumi Divide Kit Apparel Review
Although it's recently been proven that you can re-invent the wheel—or at least experiment with all dimensions of it—the classic riding kit is a tough one to change drastically.
Sometimes, the best way to make something stand out is to make it blend in. Pearl Izumi's Divide kit has done this in more ways than one. From fit to style to materials, the Divide top and bottom are about as "technically casual" as the oxymoron will allow.
---
Divide Top
The Divide Top was made for minimalists. Boasting one chest pocket, one hidden zip pocket, two colors and a slim fit, it has all you need and nothing more. Although the top is an XL, Pearl Izumi created a fit that holds to your upper body snuggly, fitting more like a large. The 100% polyester Transfer fabric provides great breathability, and a dropdown hem keeps any sort of gap away.
I found the side zip pocket to be a great place to store goggle wipes for wet rides, or keys or a phone when pairing it down to the minimum. The Divide Top has been a part of my clothing work force for several months now and I have yet to see any issues with durability, shrinking or stitching—the common downfall of most garments. With a casual look and feel, the Divide Top is prime for post-ride beers should your stank level remain in check.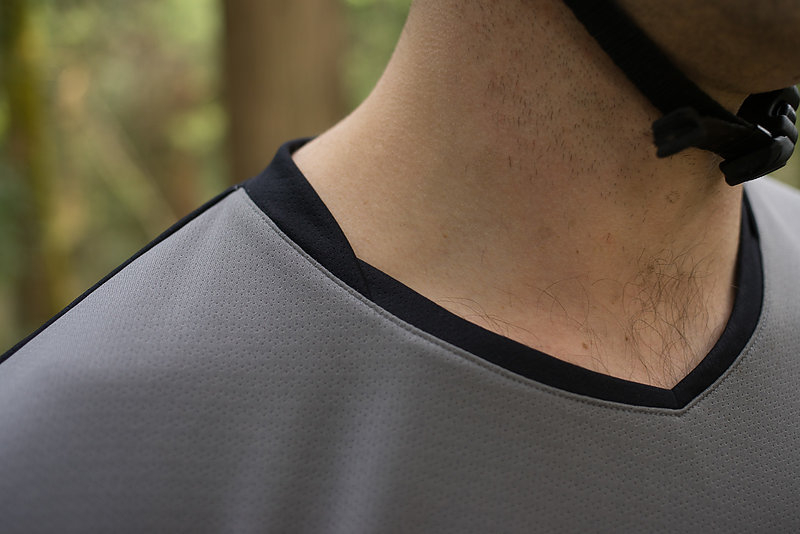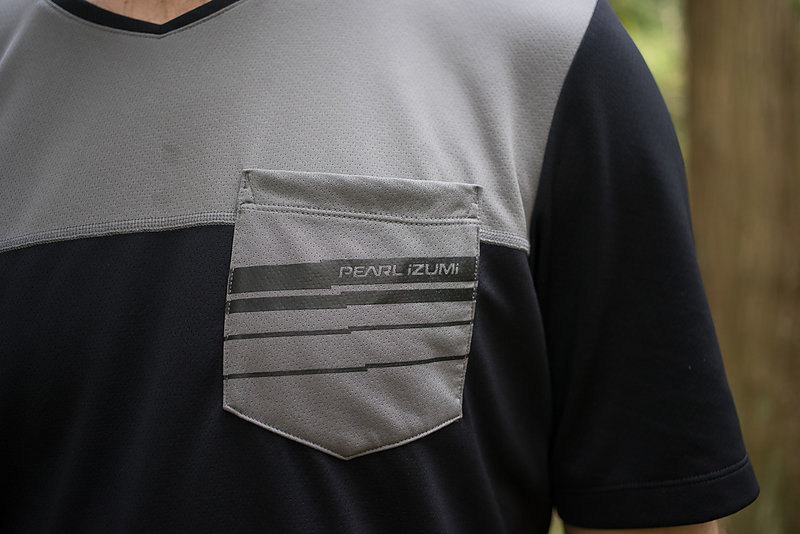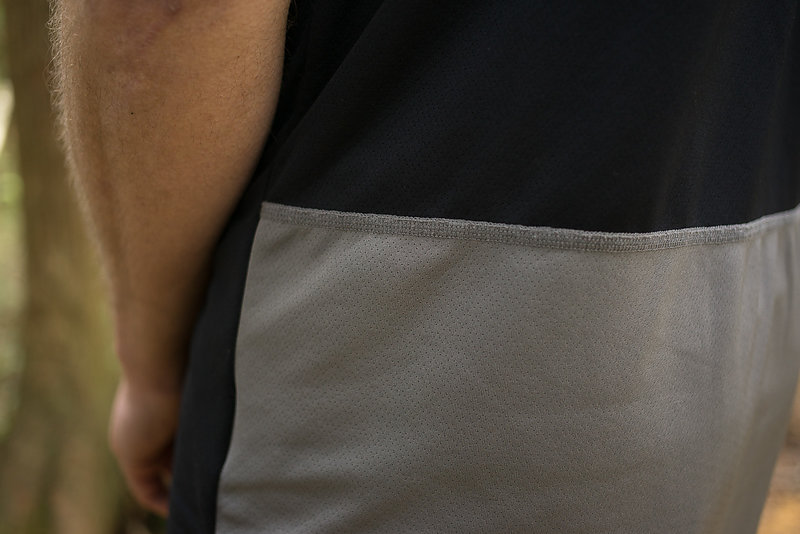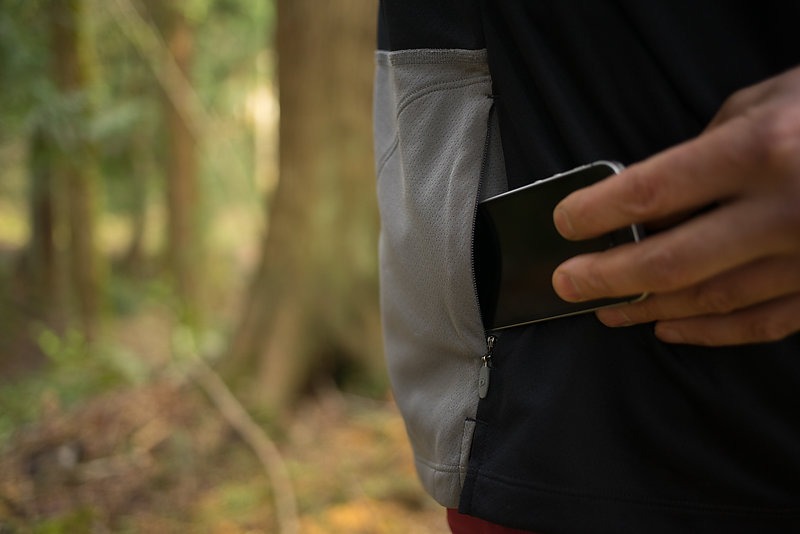 Divide Short
Baggy enough to wear over your favorite short liner but snug enough to keep your shorts from catching the dropper post, Pearl Izumi did well in designing the Divide Short. Purposely tapered legs stay out of the way when pedaling those twisty, tight trails, while a slightly roomier waiste and thigh help thwart the Lycra jokes from your buddies. An adjustable inner waist Velcro allows you to fine tune the waistline for when the shorts get wet and start to sag—a quick tension gets things all snugged up. A nice inseam (13" for medium) allows long limbed riders to move with total freedom and no hesitation of getting caught up.
Pearl Izumi's polyester Transfer material stretches to provide plenty of room to drop a knee through turns while efficiently wicking moisture while you sweat. One downfall of the Divide shorts is the lack of a "built in" or sewn in liner. Perhaps the only other downfall is that due to their excellent breathability, they did not resist water and dirt as well as some fabric combinations out there. So while they may not be the best for the PNW winter mud butt, they shine in warm, dry conditions. Two zippered security (located on the side of either thigh) are ideal for an ID or a credit card, but in an odd spot for anything larger or bulkier—true to their minimalist style.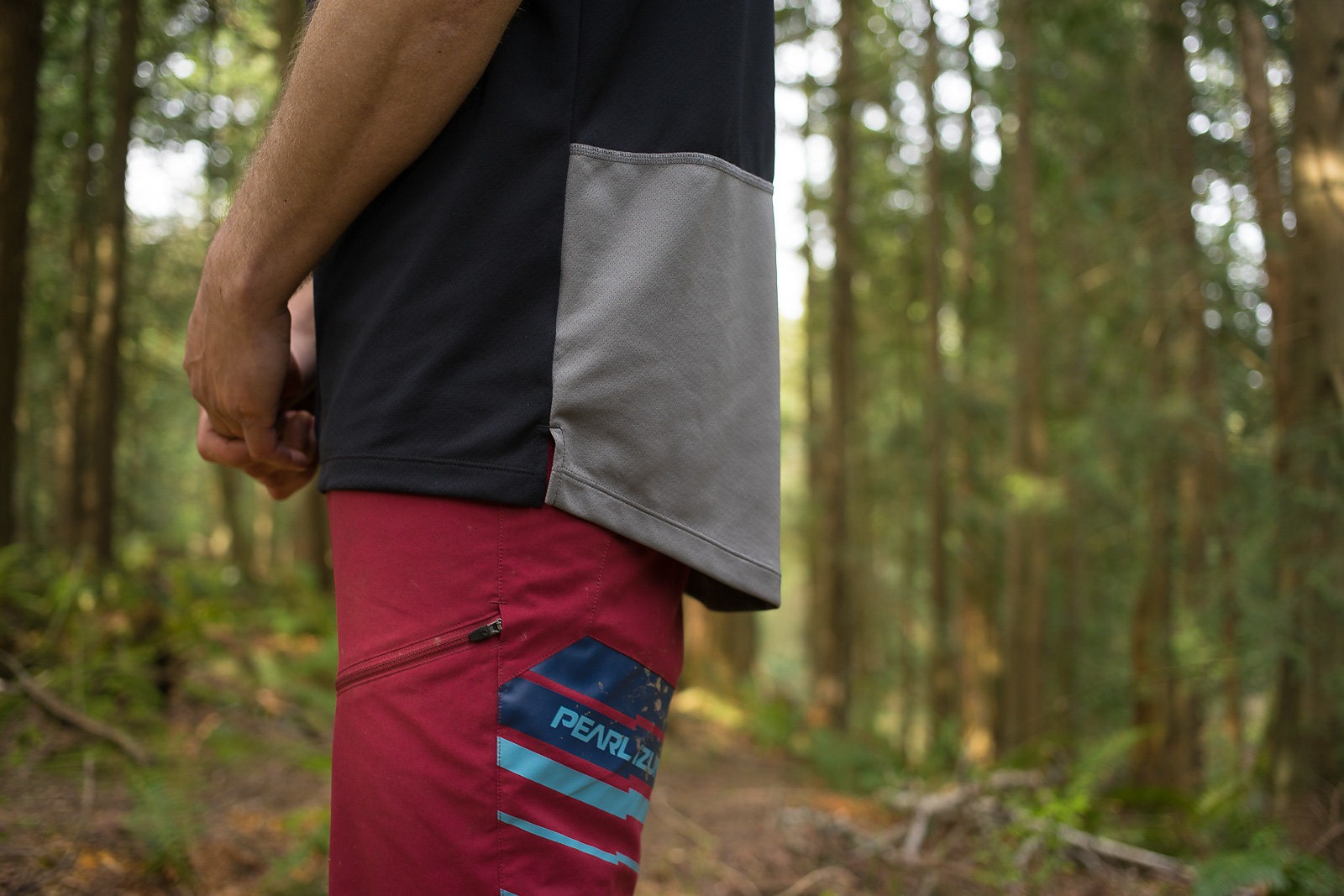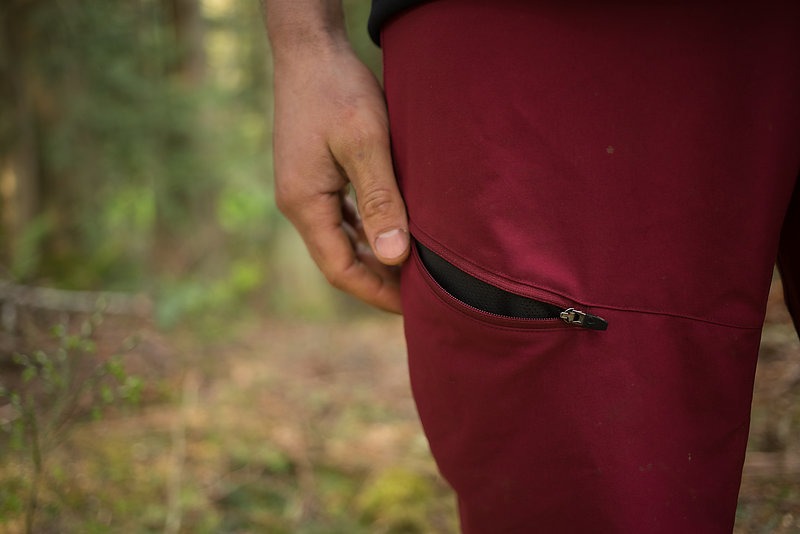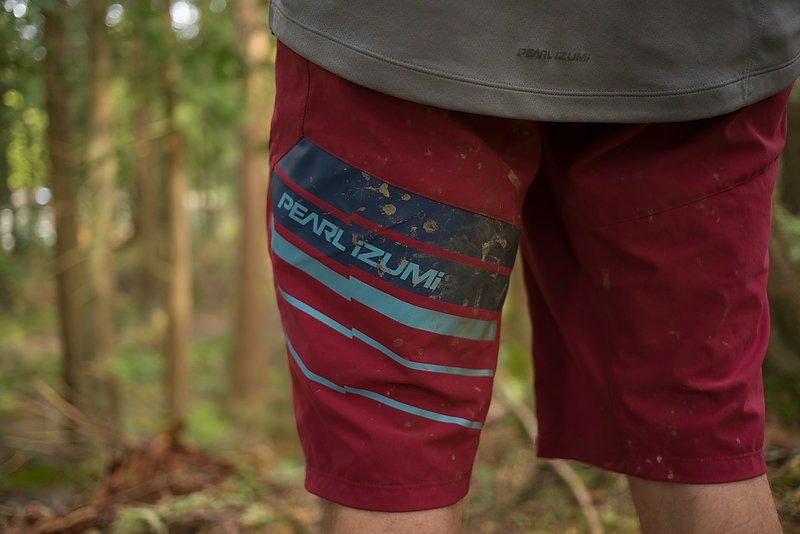 1:1 Liner Short
I paired the Divide kit with the 1:1 Liner Short, the item that is crucial to each ride's comfort (or lack thereof). Thankfully, these chamois had no diaper-like feel or bulky padding getting in the way. The high density, suspension foam delivers enough supportive and comfort for longer, 3-plus hour rides. The chamois surface is smooth, possessing a four-way stretch top sheet with a moisture wicking backing fabric that keeps you cool. Throughout all of this, Pearl Izumi used strategic seam placement to provide optimal chafe–free comfort and direct ventilation to keep the air flowing.
Overall thoughts:
It's apparent that Pearl Izumi had a well-defined vision when they created the Divide kit, and, in my humble opinion, it accomplished well what they set out to do. From functional yet minimal features to a casual look and reasonable price ($55 for the Divide Top and $100 for Bottoms), this kit forgoes all thing superfluous and sticks to what has been proven in an innovative way.
Pearl Izumi Divide Top
MSRP: $55
Pearl Izumi Divide Shorts
MSRP: $100
Pearl Izumi 1:1 Liner Short
MSRP: $70
See more are www.pearlizumi.com