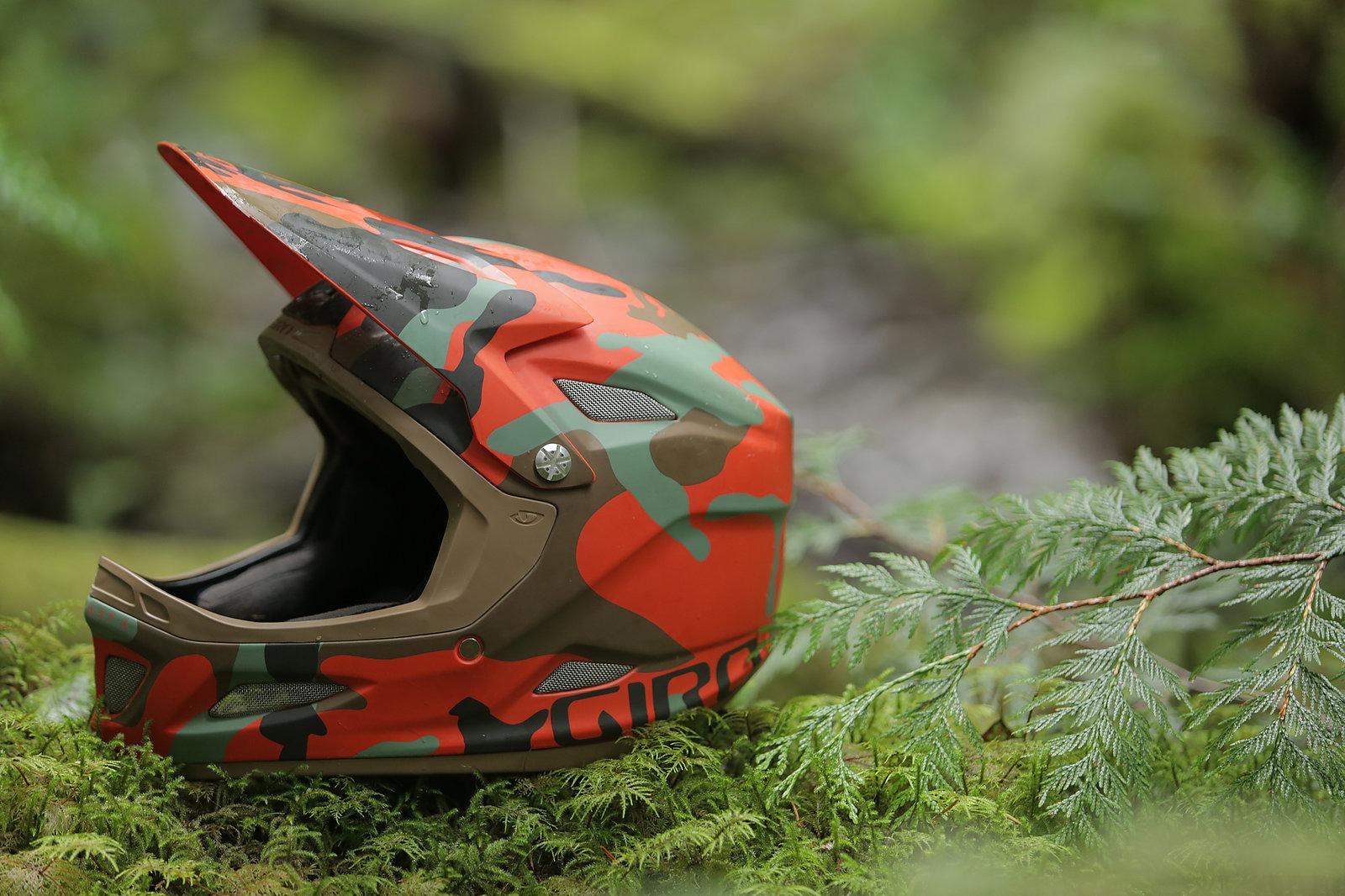 Giro Cipher Helmet Review
I'm not a hunter, and I don't really like camo. So when I got my hands on the hunter-orange camo Giro Cipher full-face I was immediately a bit dubious.
However, first impressions can be misleading, and over the next few weeks I'd test the helmet on the legendary slopes of Whistler, numerous secret guerilla PNW shuttle zones, and even during a 2,500-foot hike-a-bike. It would sit in the back of a pickup during multiple shuttle runs—not my choice, as there's only so much room in a 1980s Toyota 4x4—and suffer multiple tomahawks and side dings without even losing a scratch of paint. I consider myself an aggressive rider; however, that's more on the ambition side than talent. It's abusive on the body and equally abusive on helmets, but the Cipher not only survived, but by the end of the summer still looked almost brand new.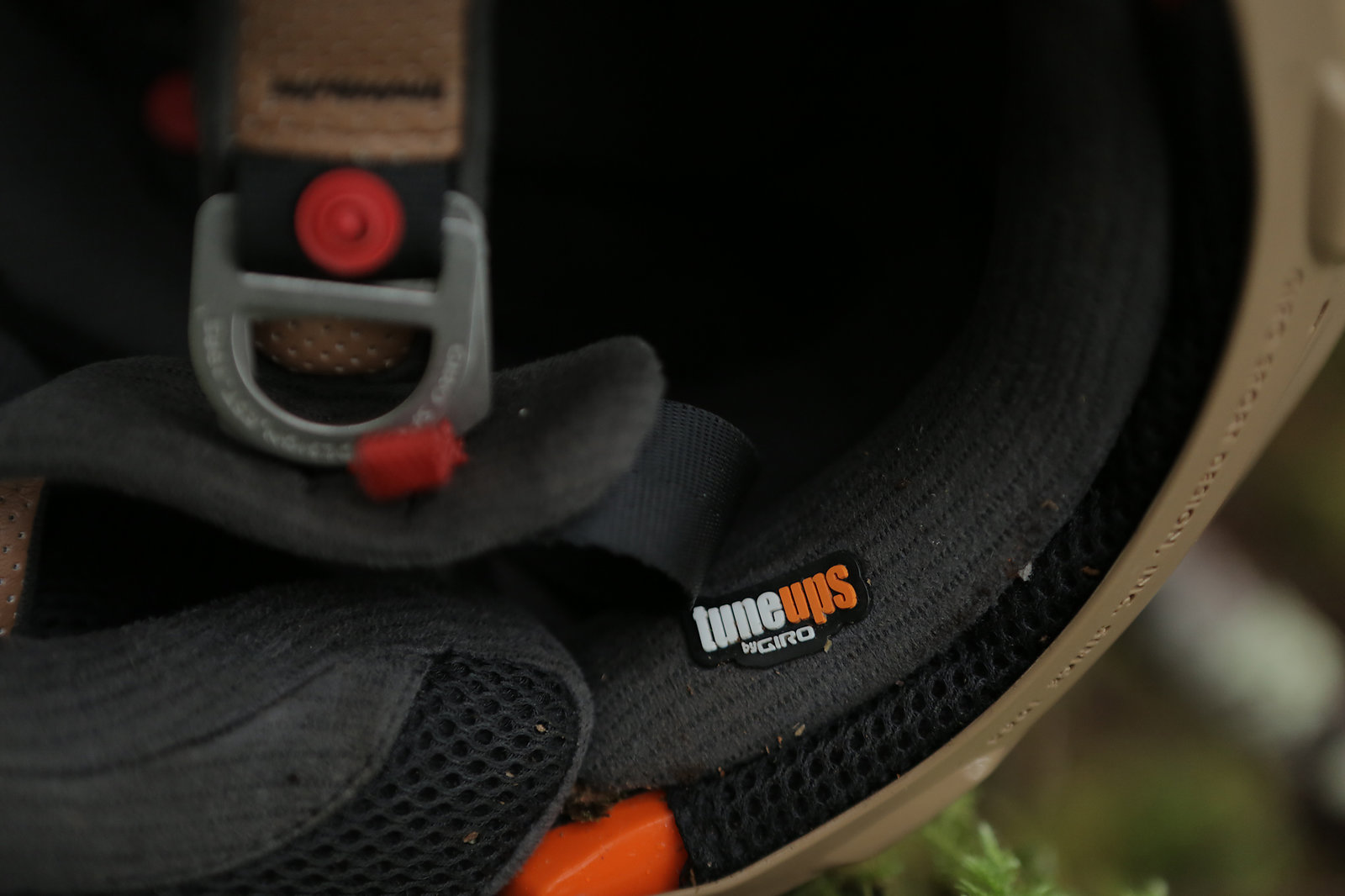 The Cabela-esque color scheme aside, I was impressed as soon as I put on the Cipher. While it has a little wider profile than some other companies' similarly purposed full-faces, the padding snugged in all the right places—the cheeks especially—and the rather rounded chin guard gave plenty of breathing room and space without seeming enormous. As in their snow helmets the Cipher had optional space for TuneUps headphones, including porting for the cable to keep it out of the way and from getting tangled when taking on and off. I also don't use a GoPro much, but the built-in mount just above the visor gave good frame of vision while not looking completely quail-ish—quite the feat, considering the plethora of goofy setups out there.
I will also admit that I'm a sweaty dude, and my gear tends to smell after a while…or more honestly, reek, especially helmets. The first step to preventing this stench (and resulting suffocation) is venting, and one of the downsides of the old Remedy, in my opinion, was the very traditional, less-than-effective open venting. Giro has updated this with the Cipher, with a brow-line intake that channels internally to eight vents along the helmet—similar to much more expensive helmets. It works, and even on mid-summer days at Whistler I noticed the heat more in the lift line than bombing down Dirt Merchant.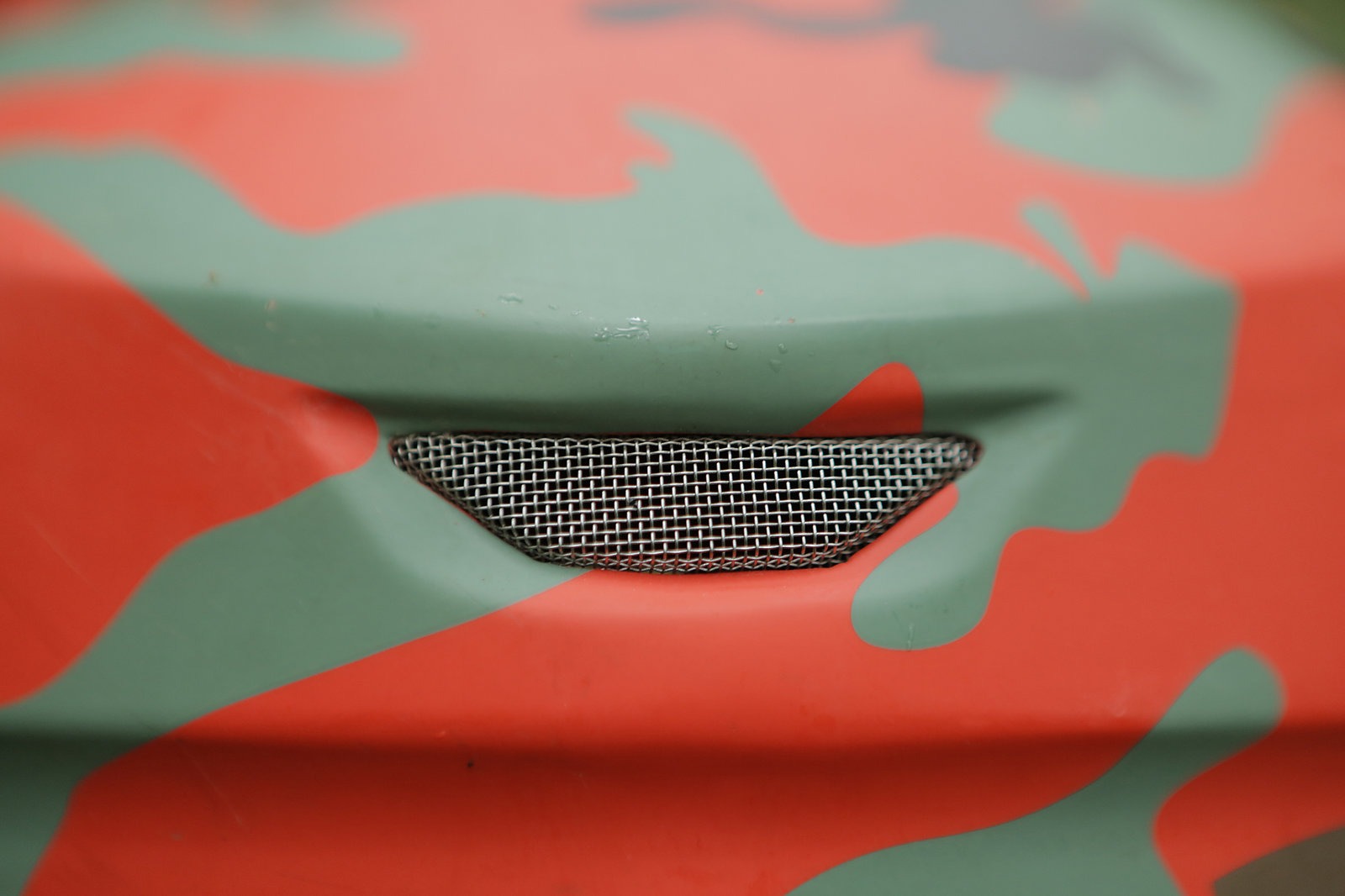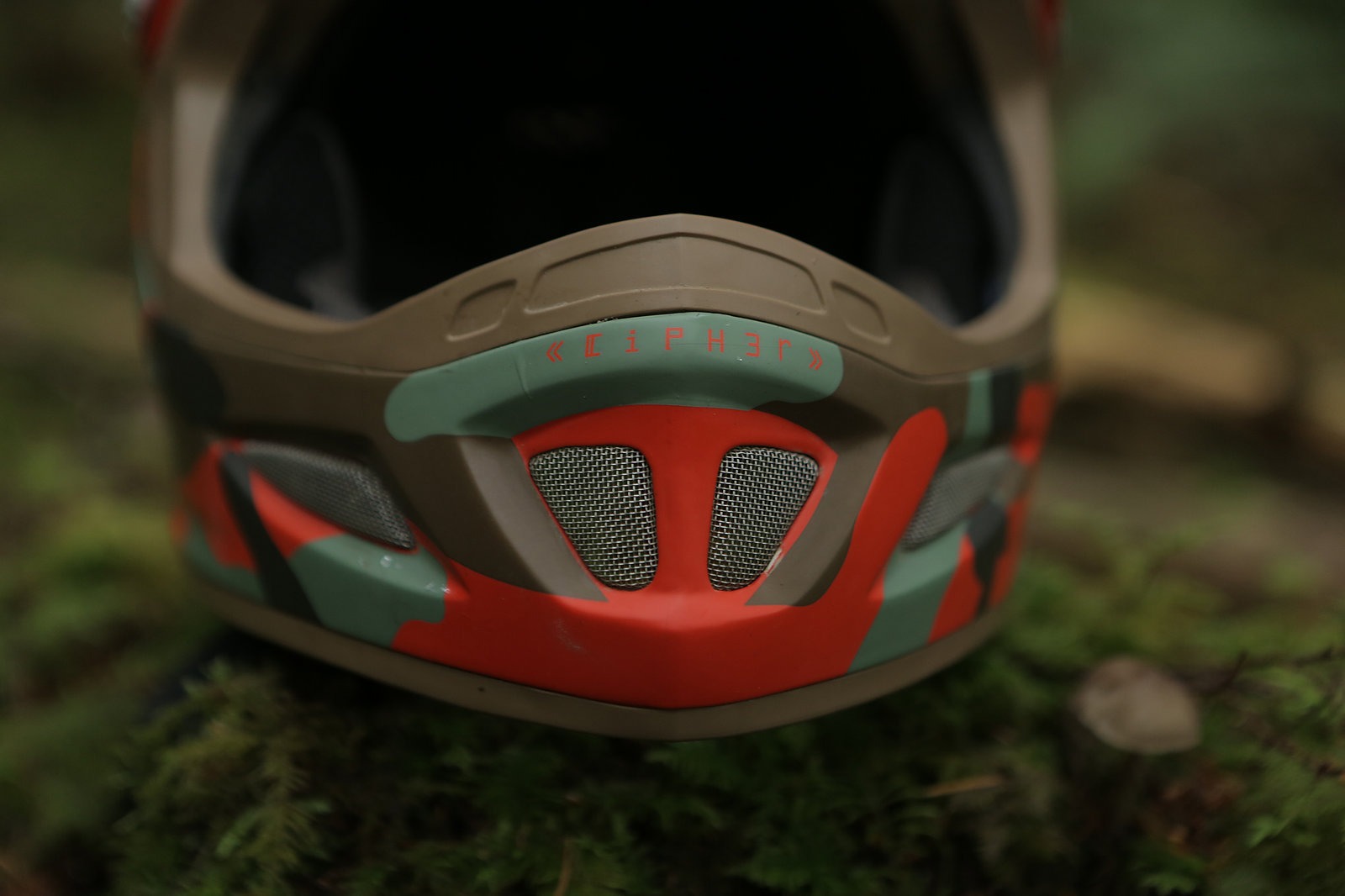 Even with effective venting, pads will soak up sweat and will eventually smell, and one of the most impressive features on the Cipher were those pads in general—sweat-fests and all. I know from my experience with ski base layers there are effective anti-odor systems, and even after a few months of riding the X-Static anti-microbial padding actually did work, keeping my dome piece from ruining shuttle rides. It also resisted packing out, which meant the helmet fit as snug by the end of the summer as it did out of the box.
The pads in the chin guard were also removable, something that's advertised as being "replaceable." I found it to be a great feature for specifically enduro-minded folks—less weight, more ventilation and protection.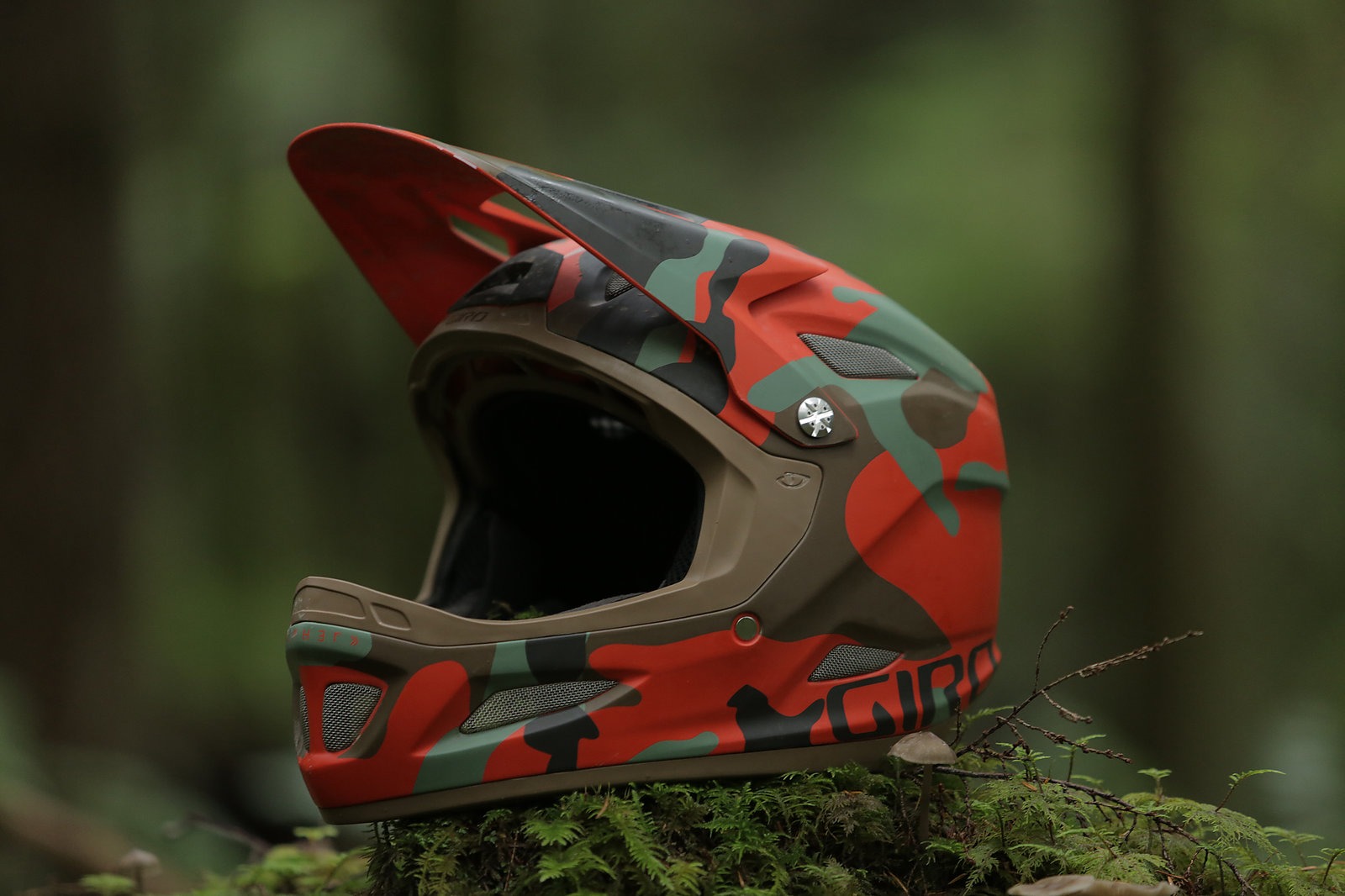 As with almost everything, the Cipher did have a few shortcomings. Straight from the box I immediately noticed the visor was bent out of shape, and had to take a hairdryer to the plastic to straighten it out. While providing a ton of coverage, the visor doesn't have much adjustment and with a neck brace on it blocked a bit of forward vision, even pushed as high as possible. At almost 1,120 grams it's a little heavier than helmets of the similar price category, but I attribute that to extra security and better fit. And honestly, what's 120 grams when you're shuttling or riding a chair? Overall, the Cipher is a perpetually comfortable helmet with many of the features of models twice its price. If you want to shave off another couple hundred grams…well, spend the money on carbon. For the rider who abuses helmets it provides ample ventilation, top-end comfort and shirks off the small dings and dents that can end higher-priced or lower-profile full-faces. And although I still don't hunt, after a few months riding the Cipher I even started liking orange camo.
Price: $200
Weight: 1,180 grams