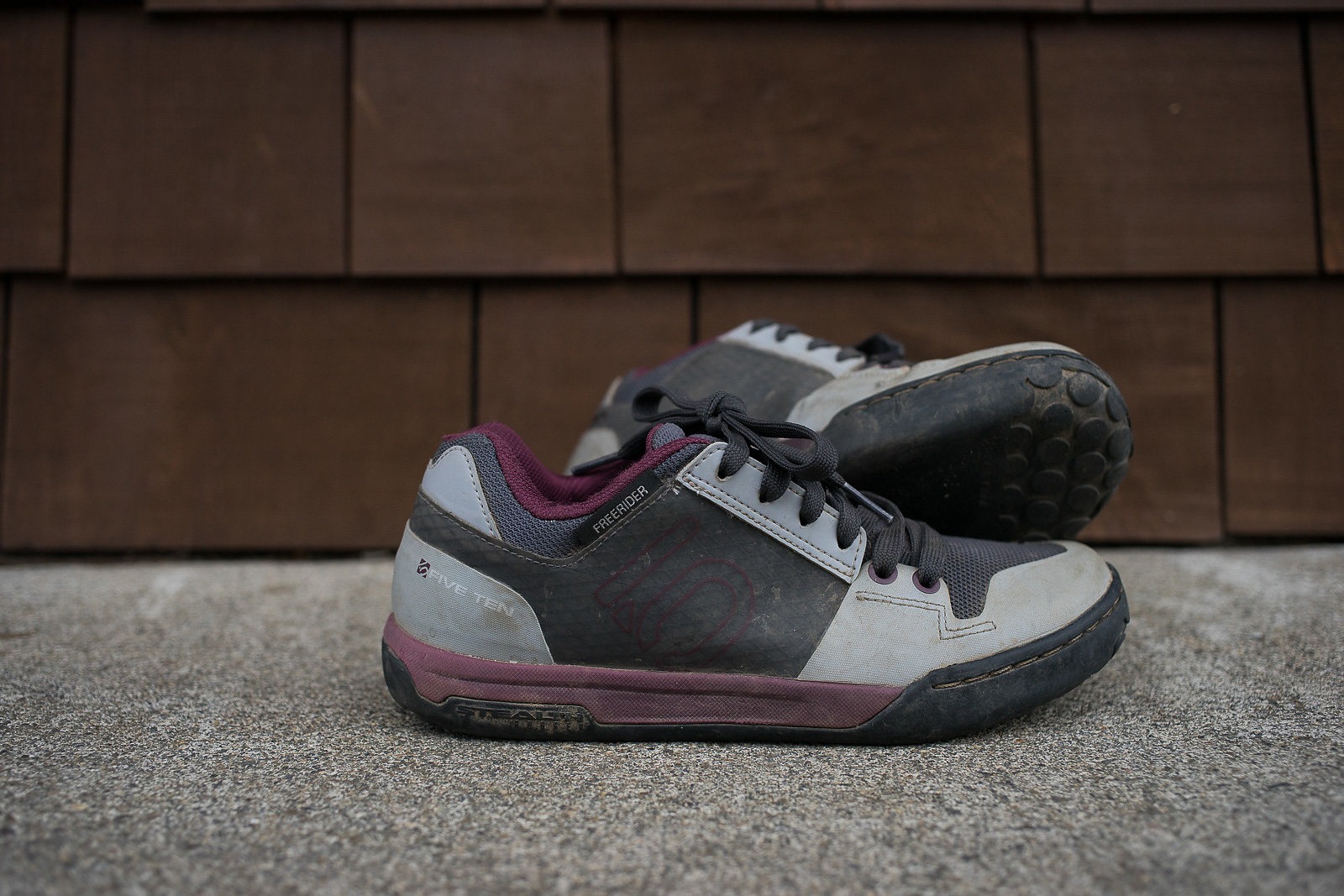 Five Ten Freerider Contact Women's Shoe Review
Some things improve with use. Baseball gloves, slippers, ski boots—each require a bit of a beating to perform at their best. The Five Ten Freerider Contact shoe is one of those things.
For those unfamiliar with the Five Ten Freerider genealogy, the Contact is the updated version of the "VXi," a slimmer, lighter update on the original Freerider. Most eye-catching on the VXi, however, was the tread. A portion of the sole was "pre-worn," meaning that, under the ball of the foot, the iconic Stealth dots were swapped for an entirely flat section of rubber—a feature continued on the Contact.
In the bike world, people either love Stealth Rubber or hate it: Love it because it grips so well, or hate it because it grips dangerously well. The idea behind the flat sole is that it will help mellow out the rubber's bite to make it more predictable. It feels weird at first; when fresh, the smooth rubber feels overly stiff. But once they've been on a ride or two, that flat section starts breaking in, and the tread gets better for the next ride, and the next, and the next—longer than the classic full Stealth dot sole, actually, thanks to the extra material. It's one of those break-it-to-fix-it concepts that works.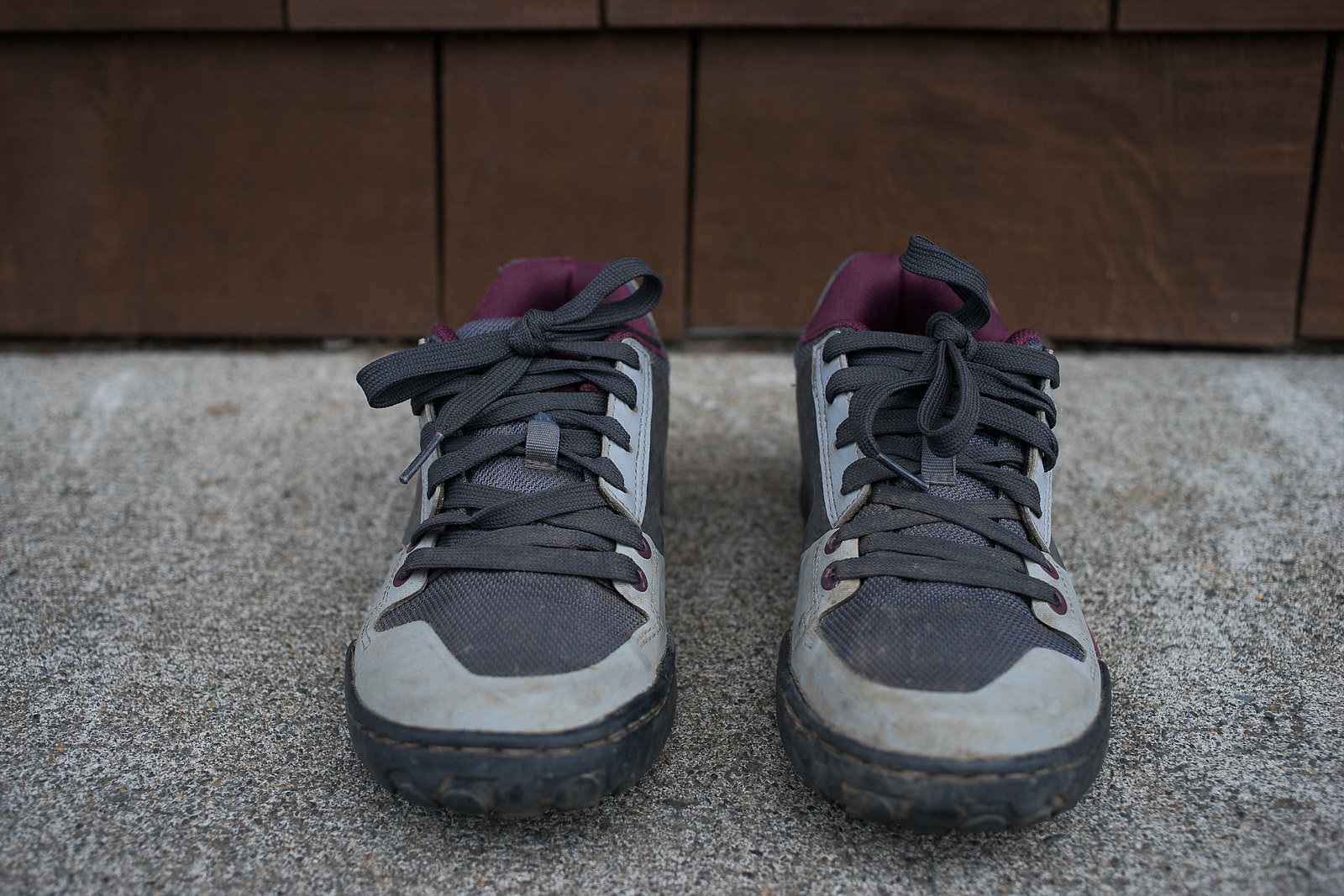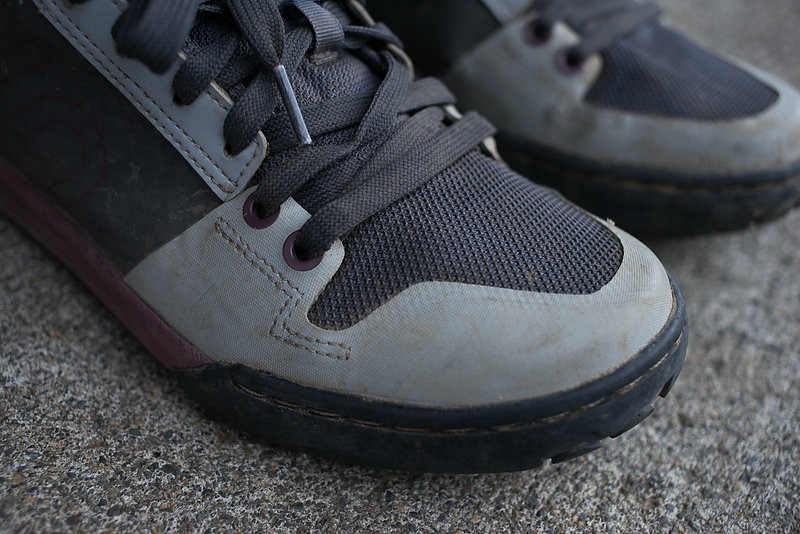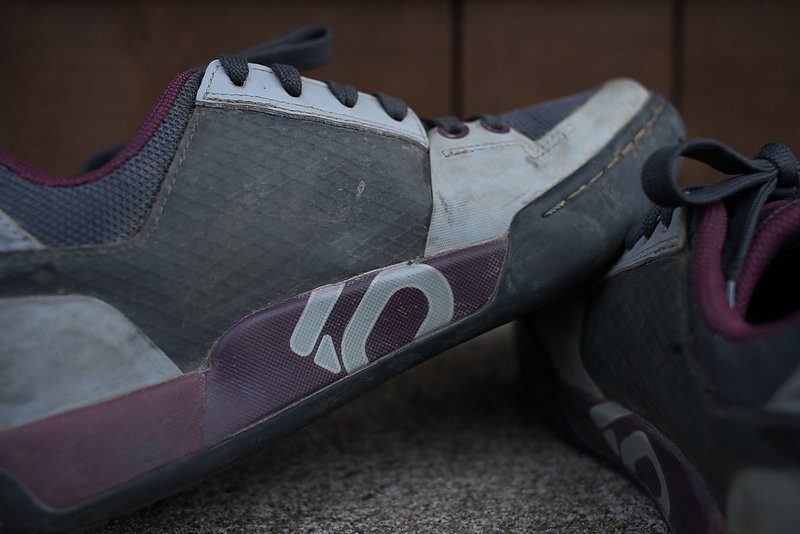 Aside from the sole, the Contact has plenty other features of note…or maybe, more importantly, to not note. It's a bike shoe that doesn't shout, "Look at me! I'm a bike shoe!" while quietly still kicking ass. Its slim design is light—311 grams a shoe—and nimble, yet the compression-molded EVA midsole is still stiff enough to give plenty of impact resistance and stability without any clunk. The synthetic upper material—including a stout toe cap and stitched sole toe—has provided months' worth of protection from both water and wear and tear. The top of the toe is mesh, which gave a surprising amount of breathability for longer rides, and while technically only "water resistant" it actually didn't channel in much water—at least not in standard riding conditions.
It was in the mud that the Contact showed its biggest weakness. There's a reason hiking boots have tread, and trying to push up a muddy, rooty trail with a smooth sole demonstrates why. For folks in dry locales this shouldn't be a problem, but hiking a bike in wet conditions in the Contact can be frightening. Add in an overly long stock shoelace, and it can be treacherously comical (or comically treacherous?).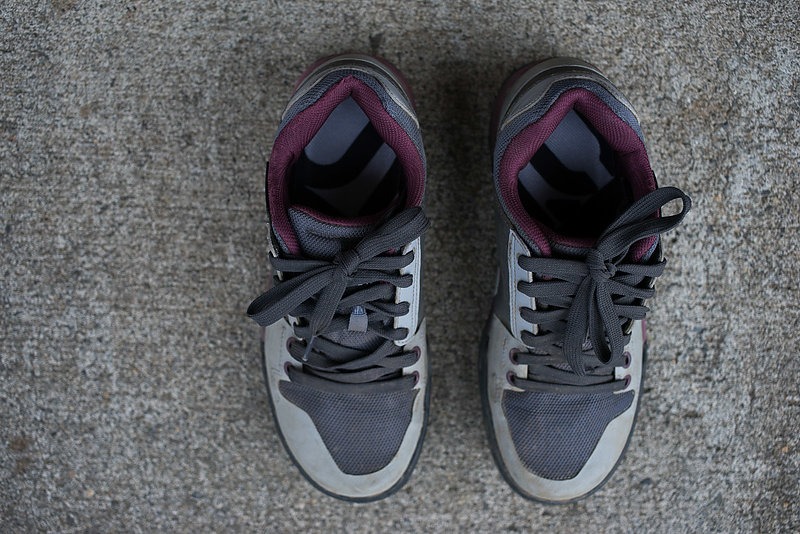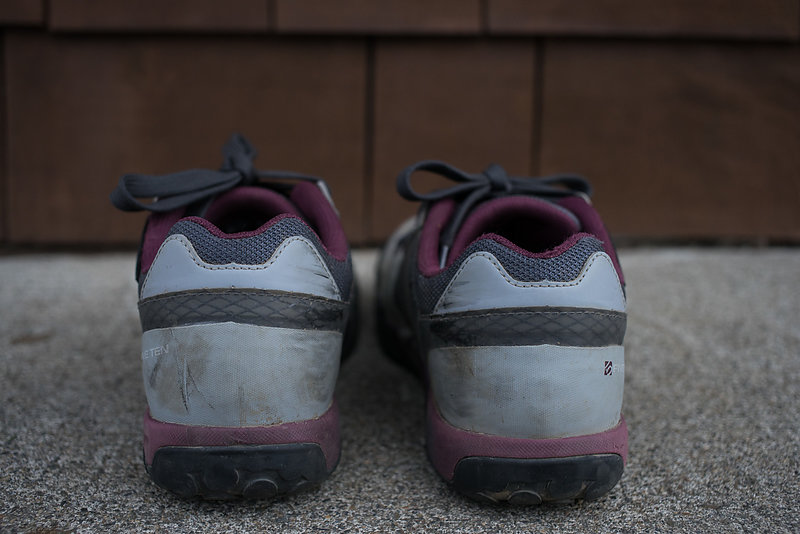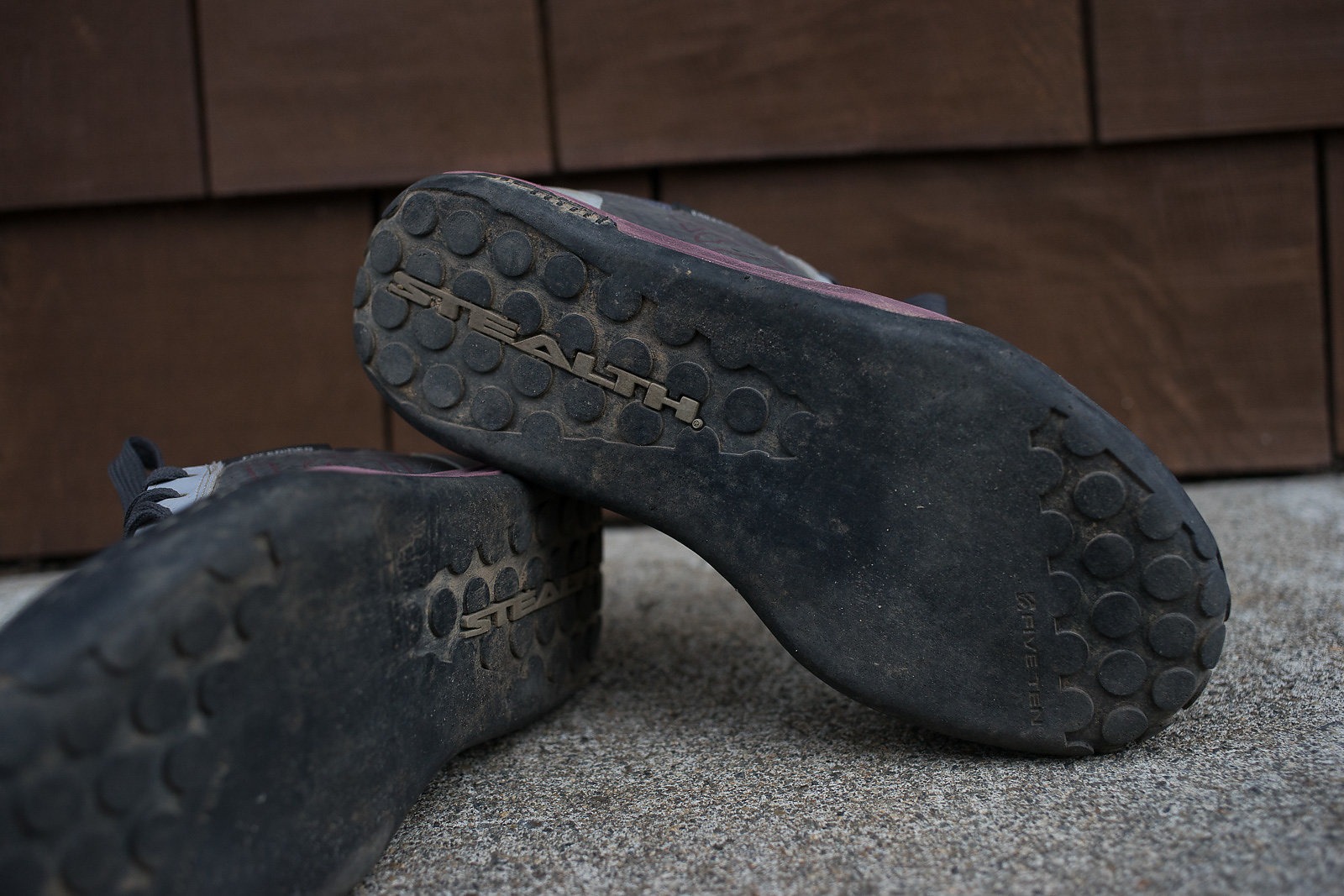 My only other issues with the Contact had to do with fit. I have a narrow foot, but am reliably a size 7.5; yet I found the Contact so wide I had to drop a half-size, add a high-volume insole, and wrench down the laces just to take up enough space (which might have added to the lace-length situation). For folks with normal-width or wide feet, this shouldn't be a problem. For folks who are on the narrow side of the spectrum, I highly suggest trying a pair on before buying.
That said, once I dialed in the fit the Contact was a solid, good-looking, badass shoe that survived all sorts of beatings, from muddy, rooty downhills to bike park days to sandy pedals in Oregon. And the best part? With each abuse, the Contact just got better.