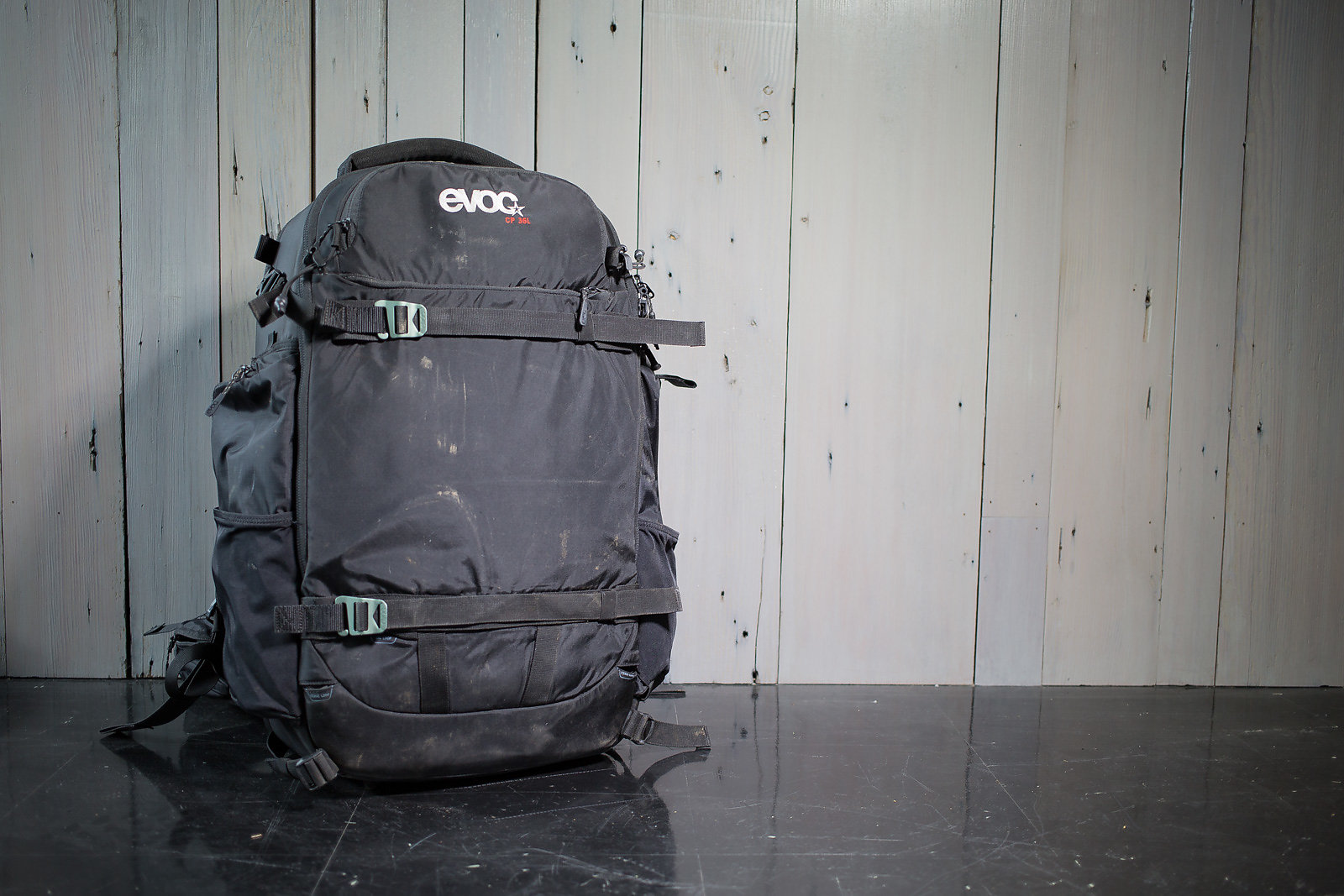 EVOC CP 35L Camera Pack Review
Any cameraman or photographer knows being organized and prepared is one of the biggest advantages to having a successful shoot.
There's always a plethora of gear that needs to be hauled and if you can't get to something on the fly, let alone find it, it's easy to miss an important shot or make everyone else wait on you.
We've gone through quite a few camera bags in the last few years here at Freehub. With countless days a year spent in the woods, filming digging, riding and all the in between shenanigans, carrying and protecting our gear is as important as getting the shot. The newest addition to our arsenal has been EVOC's CP 35l photo pack and we've been putting it to the test since early October.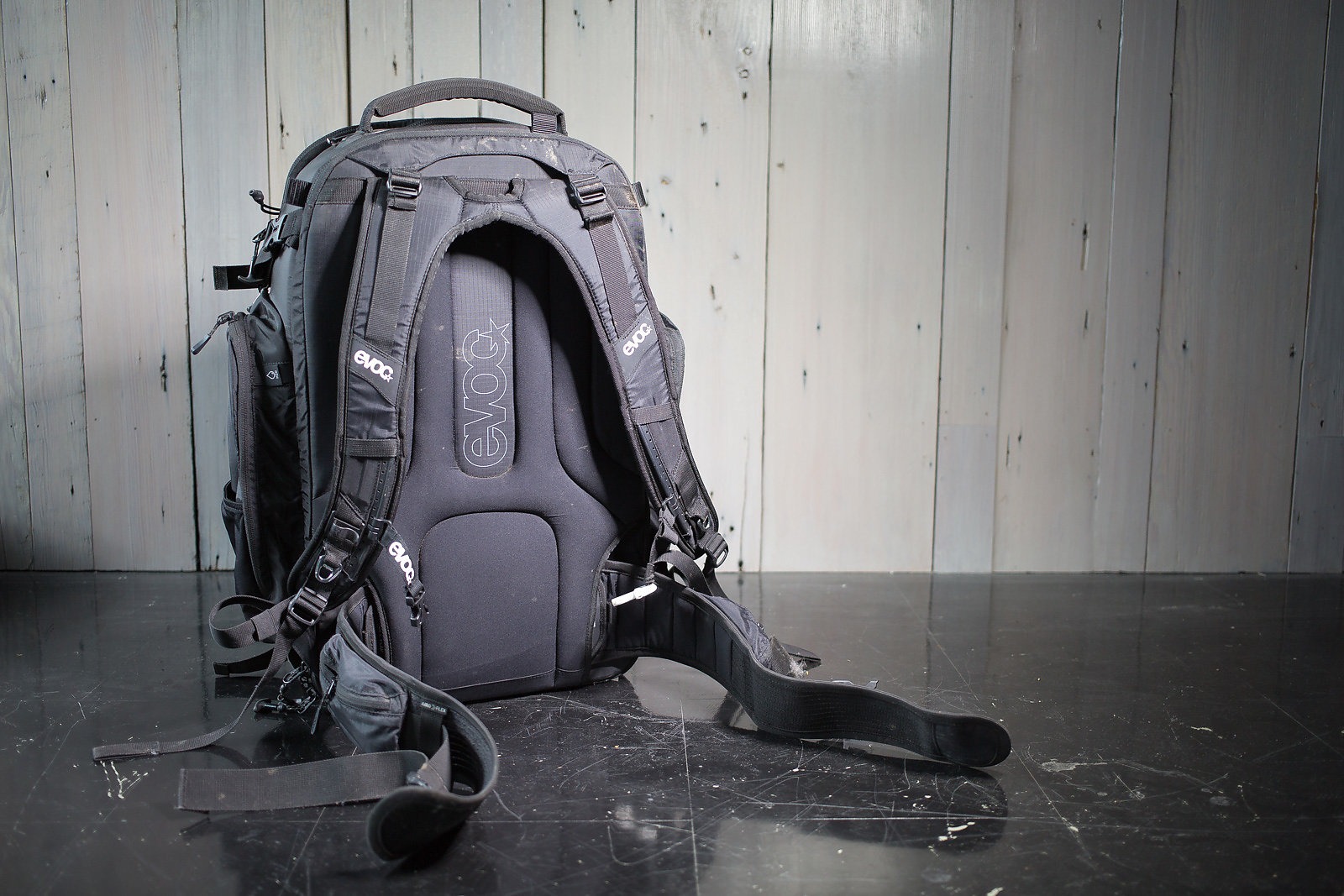 At 35 liters, it's got plenty of space for cameras and lenses. It even fits a RED and multiple accompanying lenses, a huge plus for videographers and its main purpose here are Freehub. The main compartment of the CP 35l is accessed through back panel. About 75 percent of the pack is devoted to camera bodies and lenses with endless possibilities for layout thanks to the moveable partitions. The other 25 percent is a zipped compartment at the top that is ideal for an extra layer, a pair of gloves or any other non electron essentials. Even if this stuff is wet, the water-resistant partition material keeps it from being in contact with its neighboring expensive electronics.
The endless possibilities of arrangement for large items is countered by an easy-access grid of pockets for smaller items on the inside of the back panel. The inside offers two pockets specifically for Compact Flash cards, and one pocked designed for multiple SD cards—a subtle, but appreciated feature. Digging in deep pockets for small memory cards is no fun. Two medium pockets and one large pocket keep other items organized, they're perfect for holding everything from multiple batteries to neutral density filters to all the small cables you could dream of. (Without making them into a tangled nightmare.)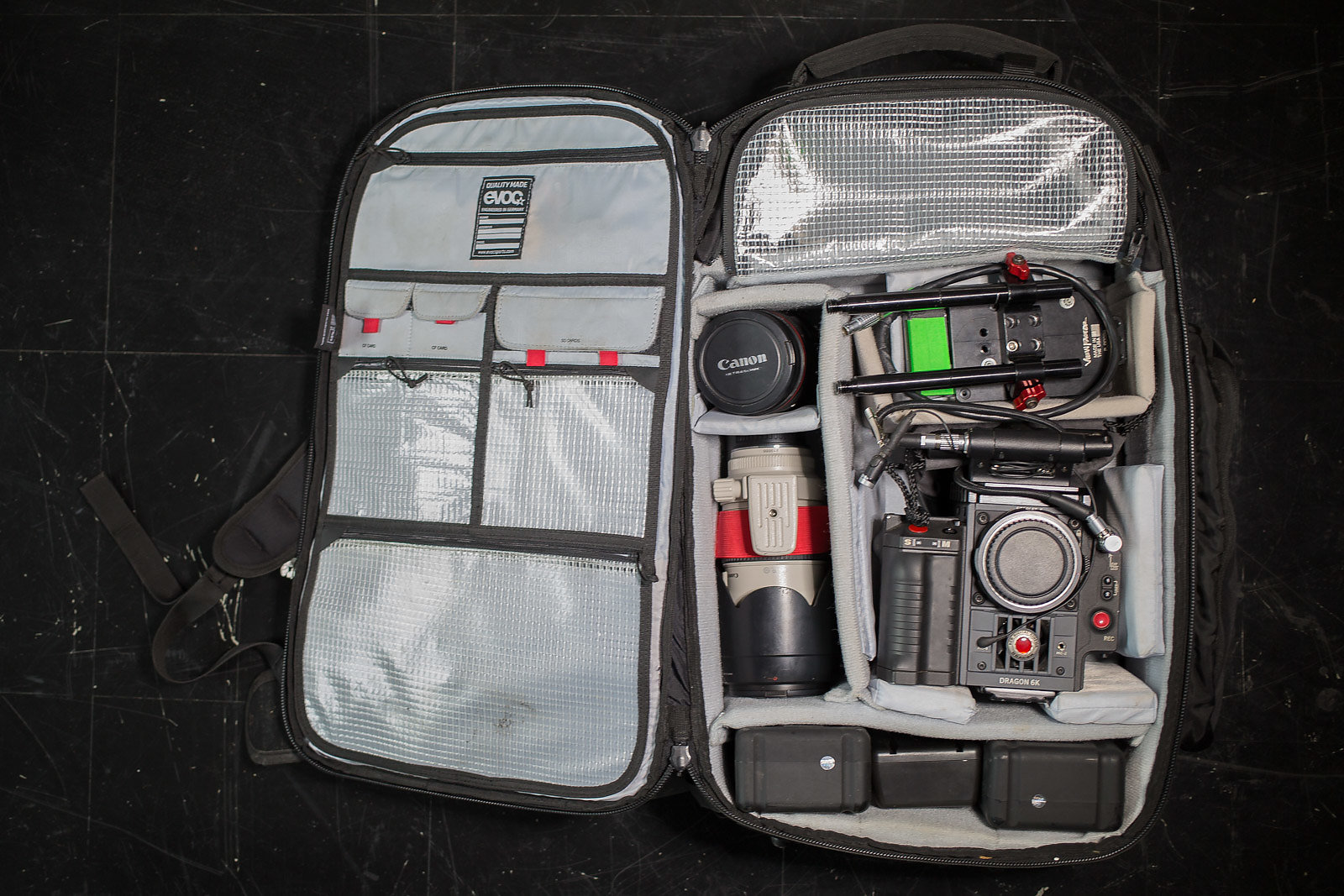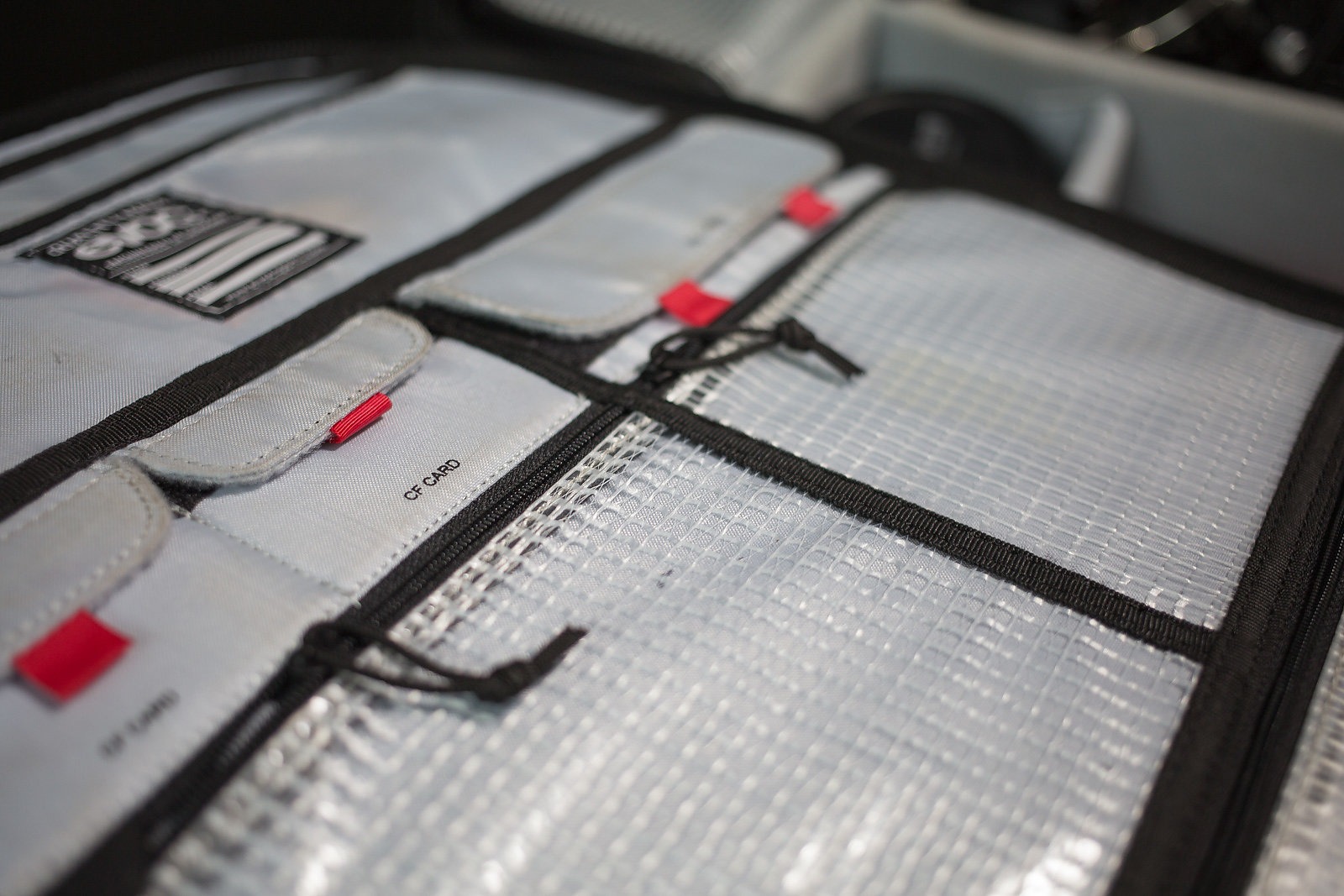 Besides the easy organization of the inside compartment, the outside features are really what make this bag stand out. The CP 35l has straps for attaching everything from tripods and monopods to skis, a snowboard and even dual ice axes, ensuring the pack's versatility in all sports. Two side compartments keep things easily accessible, with the left side being able to fit a 3-liter hydration system. This not only keeps life-sustaining liquid nearby, but provides peace of mind by having it far away from expensive gear. The large front pocket can fit a laptop, notebooks and even a small hard drive. One thing that should be noted is that because the pack is face down when the back panel is open, these front pocket items are hard to reach. It can be a bit of a hastle to go back and forth.
The addition of features like T-pulls on the zippers, laptop storage in the front pocket, and an integrated rain cover help make this thing is fully loaded and incredibly easy to manage. The straps in combination with the back padding and waste belt are designed to evenly distribute the weight, creating a more comfortable carrying experience. EVOC's hip belts have long been a favorite here at Freehub, with a wide belt of breathable "Airo Flex" fabric that lets heat escape from the waist. Clips on both shoulder straps let you attach anything form a walkie-talkie to a lens case for easy and immediate access. Hip pouches on either side of the waste belt give access to smaller, but equally as necessary items.

Overall, the CP 35l has become a key component in our camera bag lineup here at Freehub. Its spacious and customizable interior pairs well with our go-to filming supplies. The one thing that sets the CP 35l apart from some of our other bags is its simplicity. The large, open-access compartment makes life a little easier when swapping lenses and accessing gear, something we are grateful for when all other elements might be providing a tough time.
MSRP: $400
See more of the CP 35L at www.evocsports.com