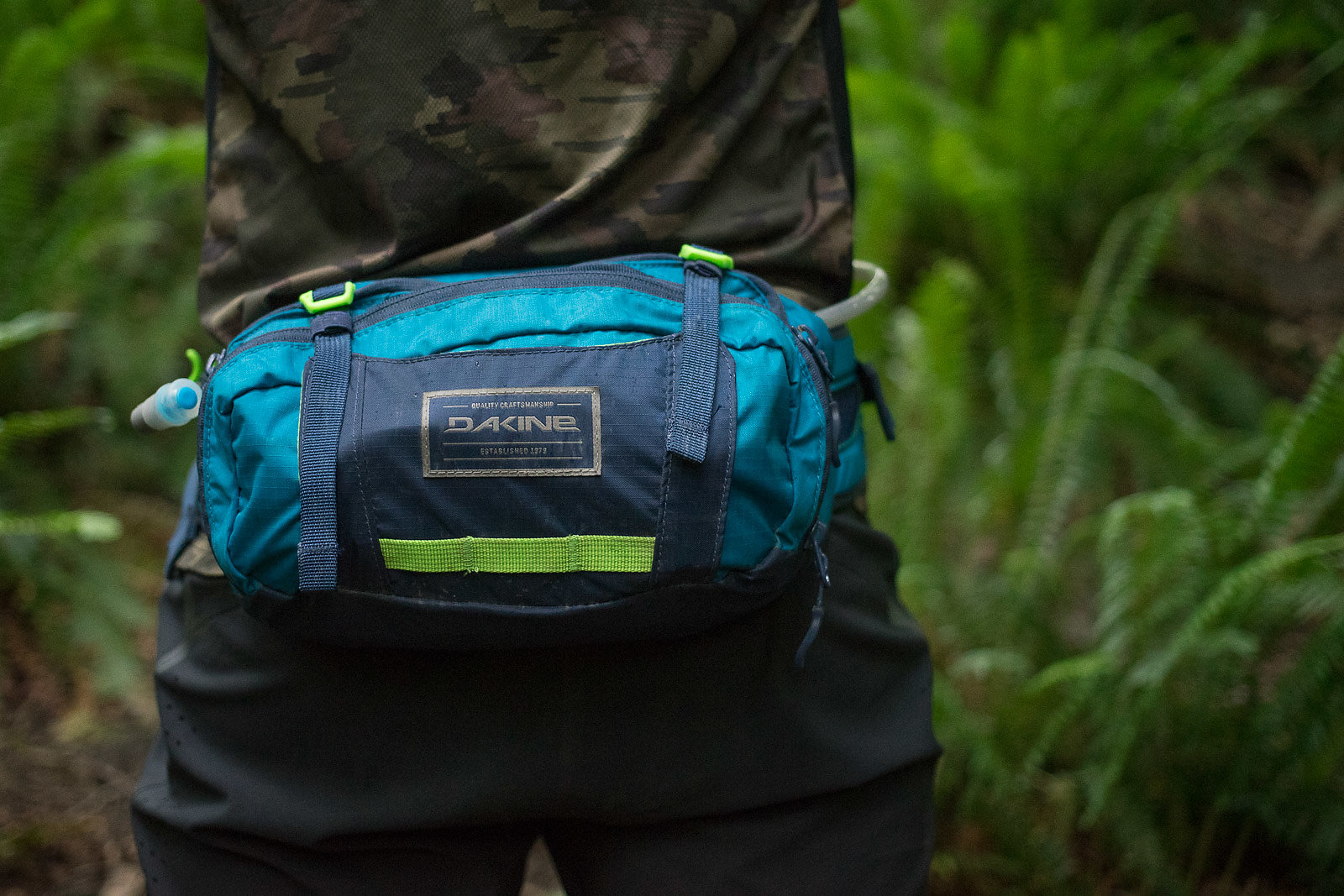 Dakine Low Rider 5L Hip Pack Review
Being a mountain bike filmer, I end up riding a wide variety of trails, ranging from really sweet to terrifying—all with a camera bag on, often weighing in the 40-plus pound range.
So when I'm home or on a personal biking trip, I try to avoid having a backpack on at all costs. The feeling of just you and your bike, free of any bag, can never be beaten.
However, I hate being caught unprepared. Being stuck on the trail because I didn't bring a tool, tube or pump is the worst and at that point you can only blame yourself or hopefully rely on your awesome buddies that actually are prepared. Luckily for me, Dakine and many other companies are making a resurgence of hip packs—not fanny packs.
At first glance the Dakine Low Rider 5L "hydra fanny," as it has been dubbed among my friends, has a quality feel to it with some well thought out features. Most notably for me are the external jacket straps. Growing up in the Pacific Northwest, it is engrained in me to take some sort of layer with me, no matter how sunny it is.  Rides around here can include any type of weather, from full sun to torrential downpour all in a few hours, so having an that external storage is a great feature. It also calms my layering anxiety before the ride.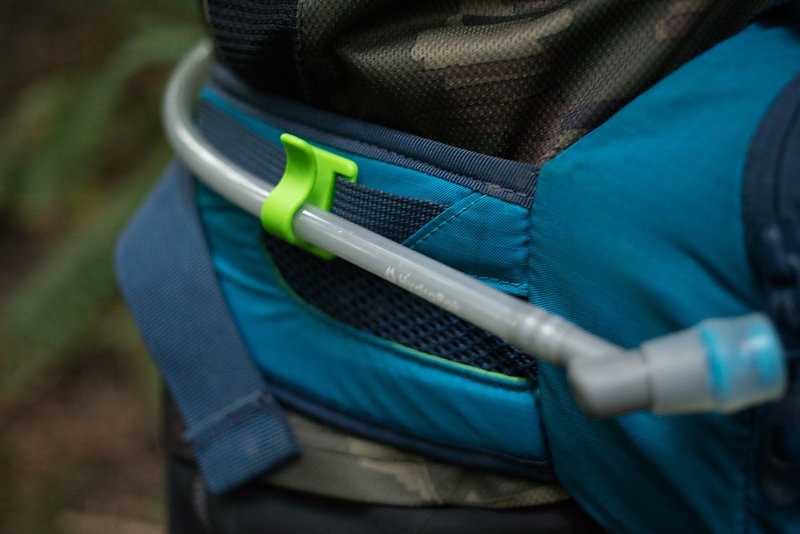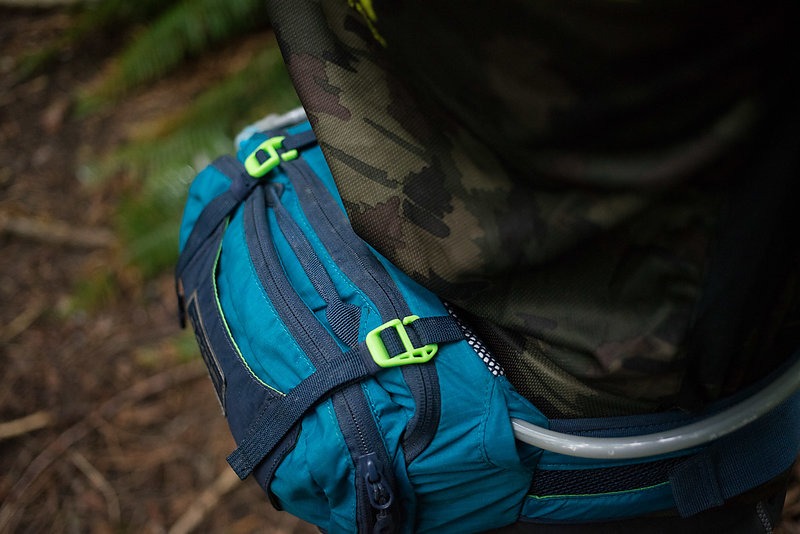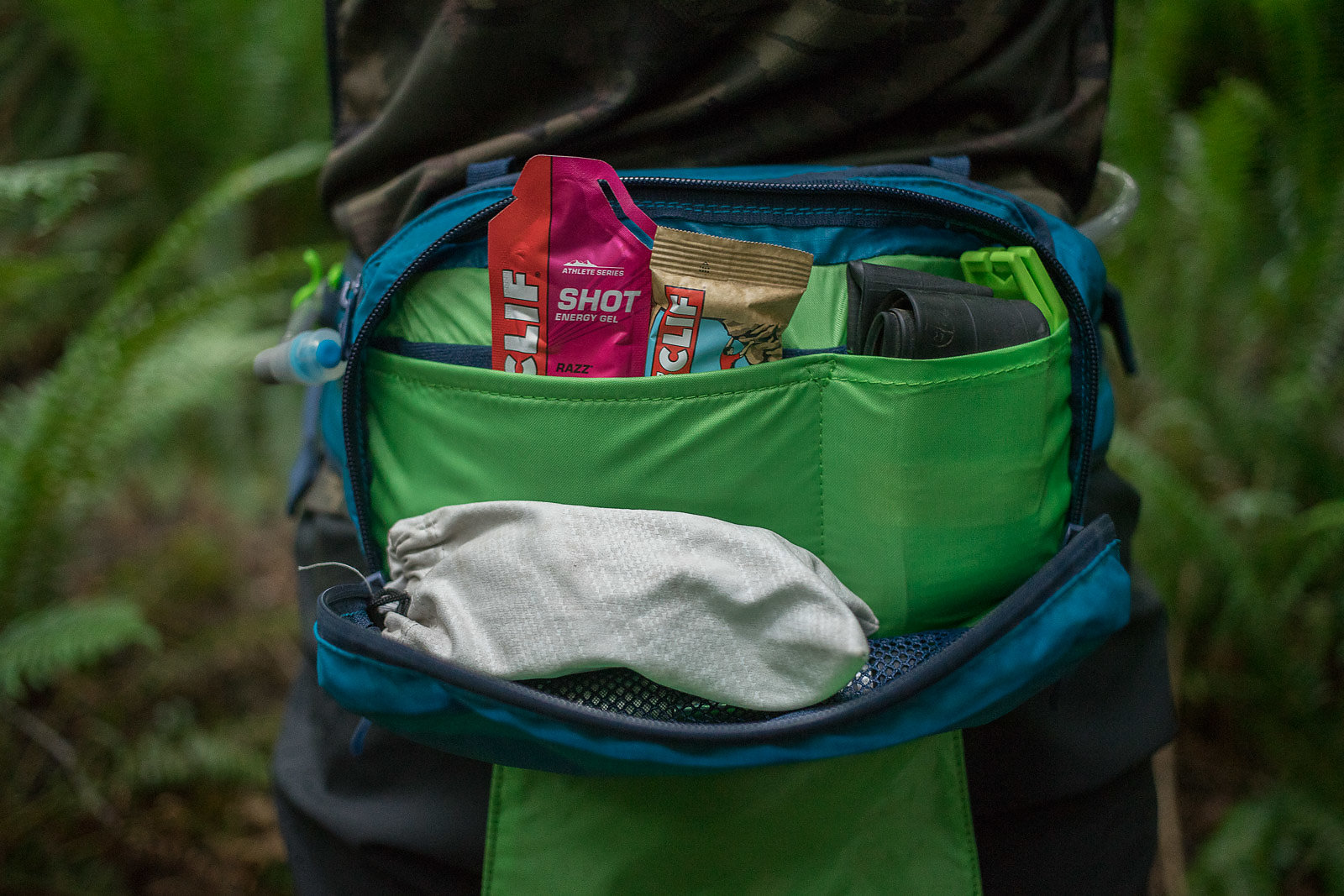 The hydra fanny is surprisingly voluminous inside, with a 5L capacity and a 2L Hydrapak reservoir. It was easy to put way too much stuff into it on the first ride.  The "small" hydration system is one of the biggest things that perked my interest, as my trail bike doesn't have the capability to hold a bottle cage.  However, I quickly realized that filling the lumbar reservoir with 2L of water really weighed the bag down and made it quite uncomfortable to pedal up hill with—it also happened to be much more than I actually needed. I've found that filling the lumbar reservoir about half way provides a comfortable level in the reservoir without any pressure points.  Two liters is the same capacity of the bladder in my full-on riding pack, so its a lot of water and not always necessary.
Dakine designed the Low Rider to route the hose around the front of the waist to a clip to keep it tucked up. The hose is long enough to get wrapped into your wheel, so keeping it tucked away is quite important, but I've also found that the water nipple gets covered with dirt really easily. A mouth full of dirt is rarely desirable, so I if the conditions call for it I'll tuck it between the bag and my jersey, or route it along the back.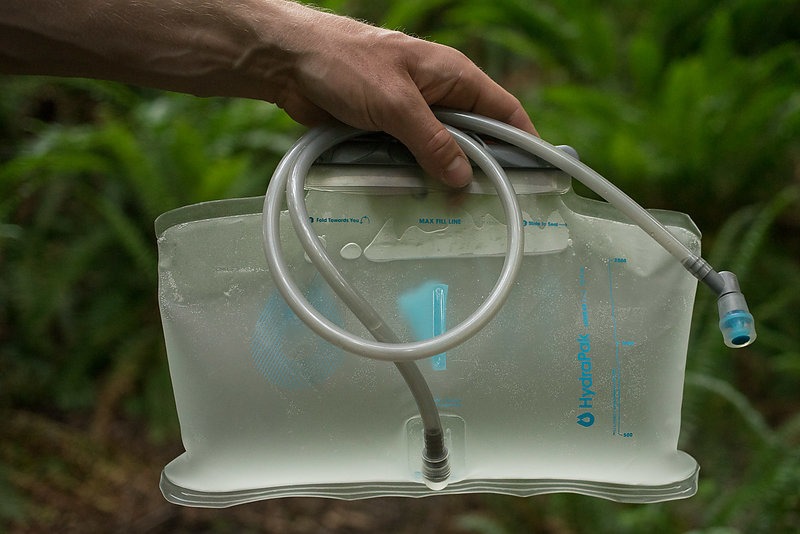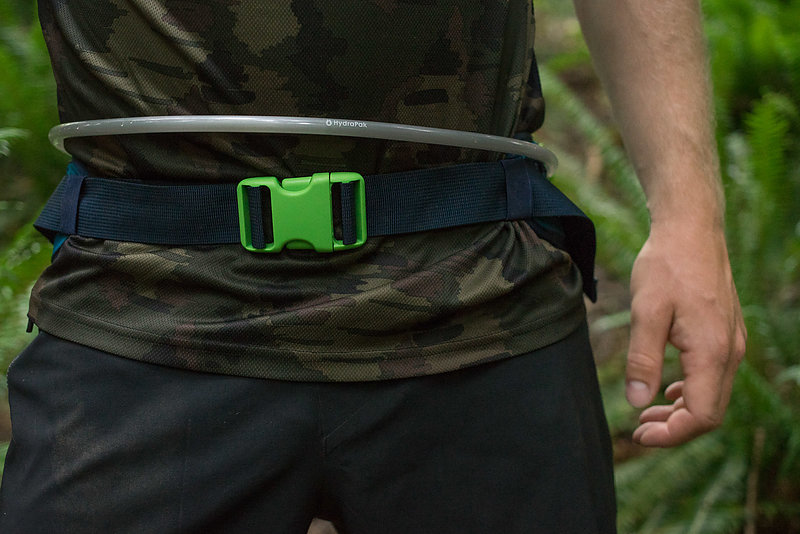 The hydra fanny fits a tube, pump, glasses, a pair of gloves and your favorite energy bar really nicely. There is a fleece-lined pocket that Dakine engineered for your phone, but I'm a fan of leaving the phone at home and enjoying the ride through my own two eyes, not Instagram.
Built out of 200D nylon rip-stop fabric, the pack beads water much better than I expected. Dakine suggests caring for the bag by washing it in some Nikwax or similar waterproofing soap, but after a few months of use in one of the wettest winters in Pacific Northwest history, I still haven't found the need.
Overall the Low Rider has been perfect for short jaunts on my local trail network, and I often find myself using it without the hydration reservoir on shorter rides. Thanks to the external cinch straps it's no problem to run it packed to the gills or with the bare essentials. Either way, with or without the hydration reservoir, the hydra fanny has more storage space than my skinny hips like to carry, and keeps all the essentials moments away.
Dakine Low Rider 5L
MSRP: $65
See more at http://www.dakine.com