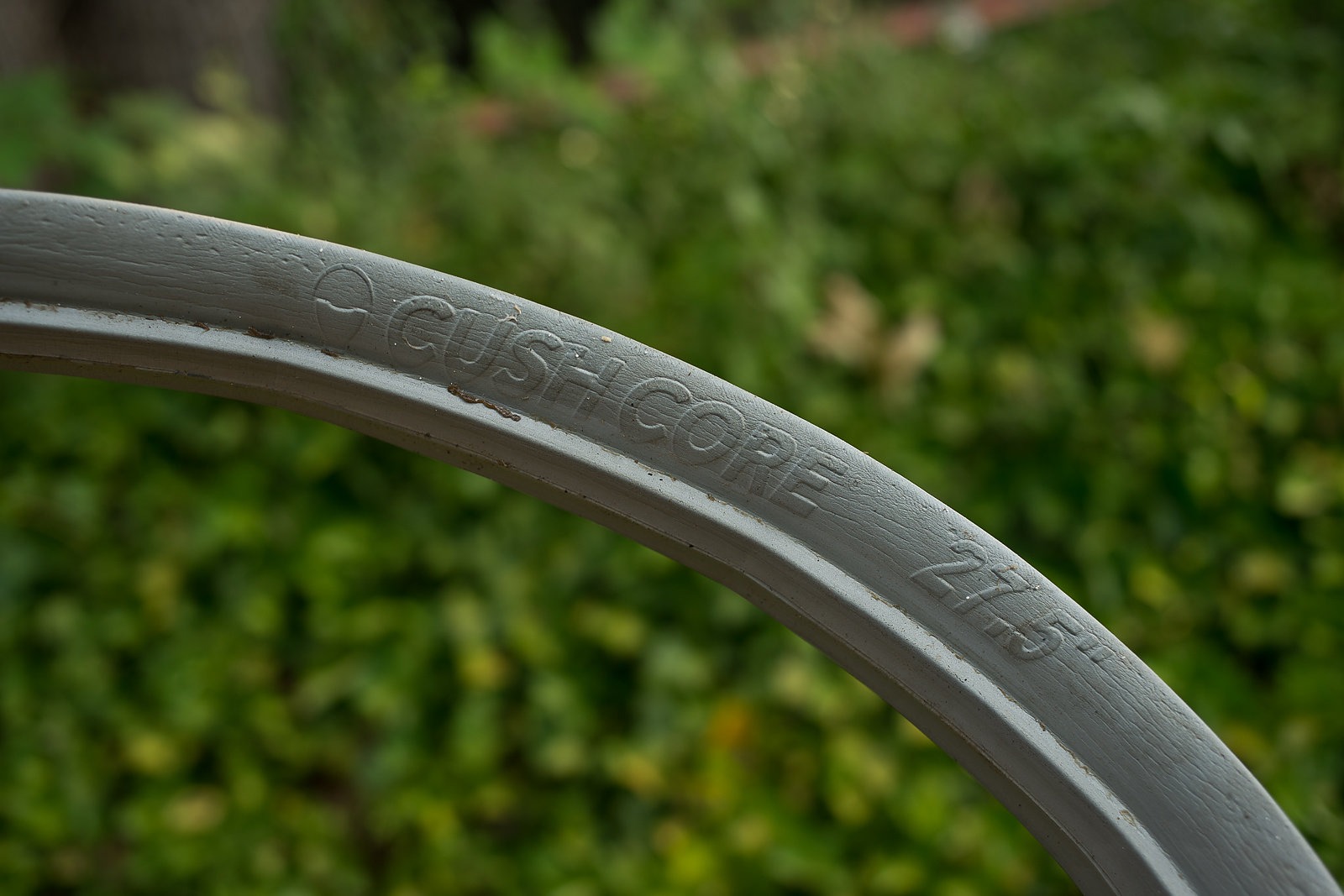 CushCore Accessory Review
When wheels were making the jump from 26" to 27.5", I admittedly was in the group of people making those well-worn proclamations criticizing everything about them.
Then it happened, we all swallowed the bitter (or so I thought) pill and moved on with life. Mountain bikes, as a result were better for it, and the fringe "twenty-six fo' life" voices are becoming increasingly so. It was a tide change that turned everything on it's head overnight.
Having learned my lesson—and being someone who really likes the strange ephemera and castoffs of the mountain biking world—I jumped at an opportunity to jam a glorified pool noodle in my tire. As it turns out, just like wheel sizes, Boost and 12-speed shifting, I was again dead wrong.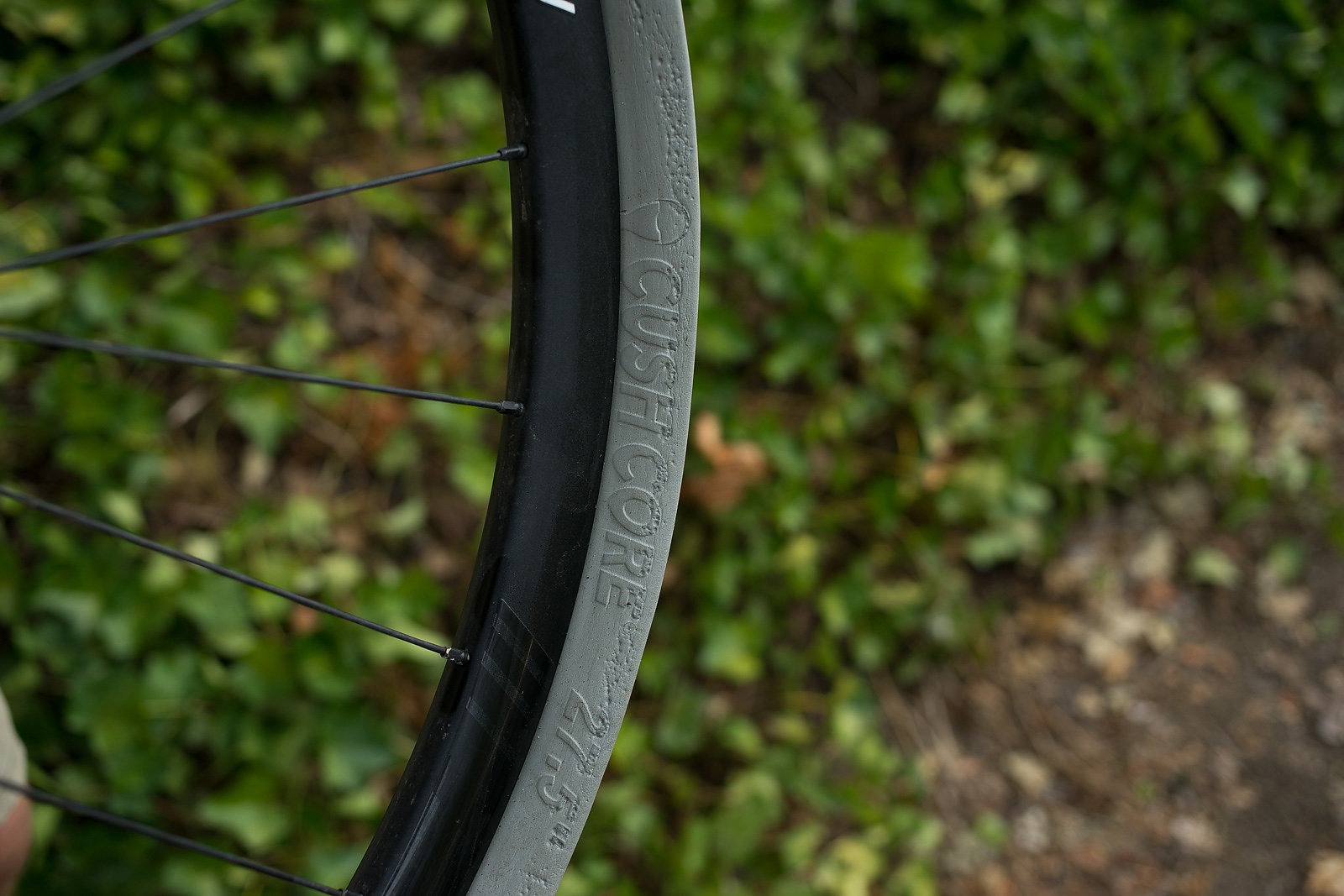 This "pool noodle" is not that at all. The CushCore tire insert weighs about 250 grams, which puts a set of them at a kiss over one pound. The shape is designed such that you are able to run less pressure in your tires while still offering sidewall support for rollover resistance. The foam occupies about 1/3 to 1/2 of the total volume of the tire and sits directly on the rim. Being semi-stiff, it pushes out against the sidewalls of the tire, adding rigidity and helping combat that terrifying feeling of rolling your tire off the rim in a high speed turn.
When landing, be it flat or with transition, the CushCore system mellows out quite a bit of the harshness typically unavoidable with air-filled tires. The sensation is that of having a damping system built into your tires. It was immediately noticeable on trail, and over time began to change how I looked at technical sections. Huck to roots? Huck to rocks? Just go for it.
Even running absurdly low pressures compared to what I'm accustomed to (19psi in both tires) and deliberately poor line choices went unpunished by way of flats or damaged wheels. Despite the additional weight, I found them to be immediately worth the added rim protection and flat security, not to mention damping and tire stability. I never really noticed the CushCore inserts unless I was deep in my travel or riding hard in a berm. In the future, I'd love to see various densities of this insert, depending on rider weight or need.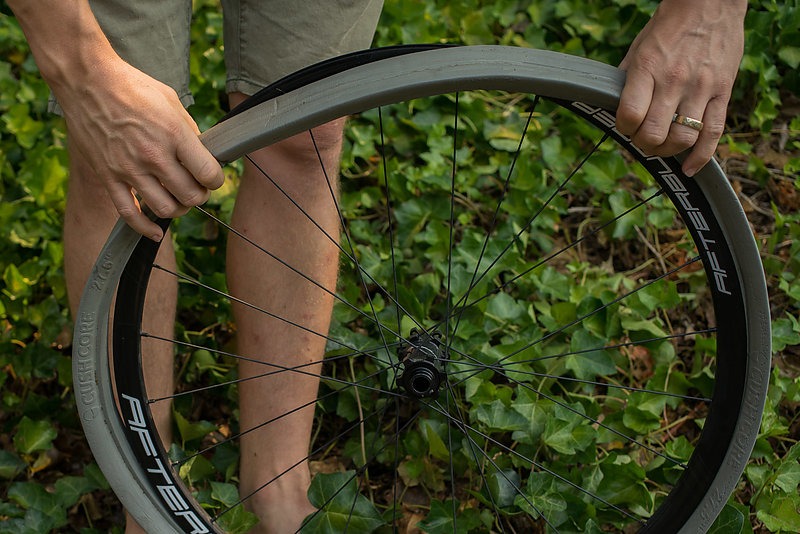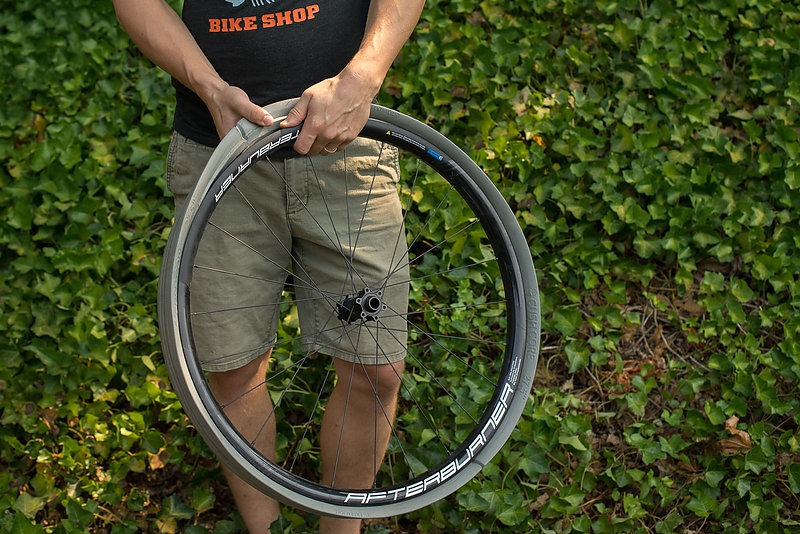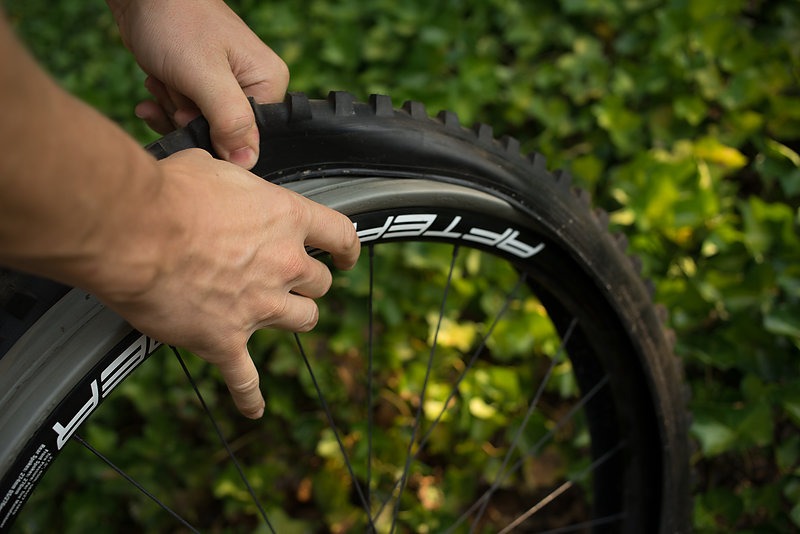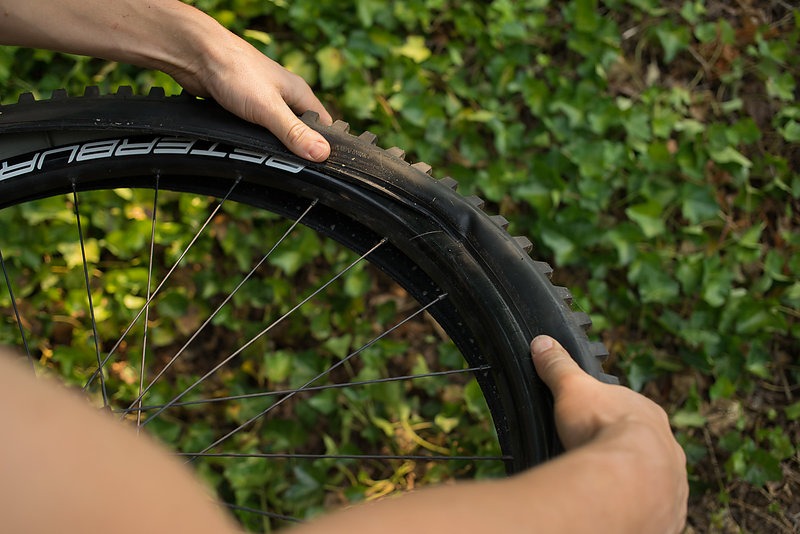 Installing the CushCore system was a breeze—only after figuring out the proper method though. Set the foam onto a clean, taped rim with their special valve core, which ensures the foam still let's air enter. Then pull the tire over the CushCore system so there is an unattached bead on either side of the rim. Like any tire, begin seating the bead. Here you'll notice the neat side benefit of the foam grabbing onto the bead as it is installed. Use your tire lever to push the bead of your tire into the deepest (center) part of your rim and continue until the bead is completely on the rim. Flip, and repeat on the other side. If installing a tire without CushCore is a 5/10 in terms of difficulty, the addition of the foam makes it a 6/10.
Being able to ride with a flat is a serious bonus as well, taking the tension out of those perilous moments between when you notice you're riding without air and smashing the life out of your expensive rim. I discovered this as I rode a section of trail with only 5 psi in my front wheel. The culprit was a leaky rim strip, but I was delighted to discover that at such a low pressure my tire wouldn't roll significantly enough to slow me down much. Don't get me wrong, running nearly zero psi isn't great, but it's nice to know you can get away with it, particularly if you're racing or have a tendency to break wheels or get flats.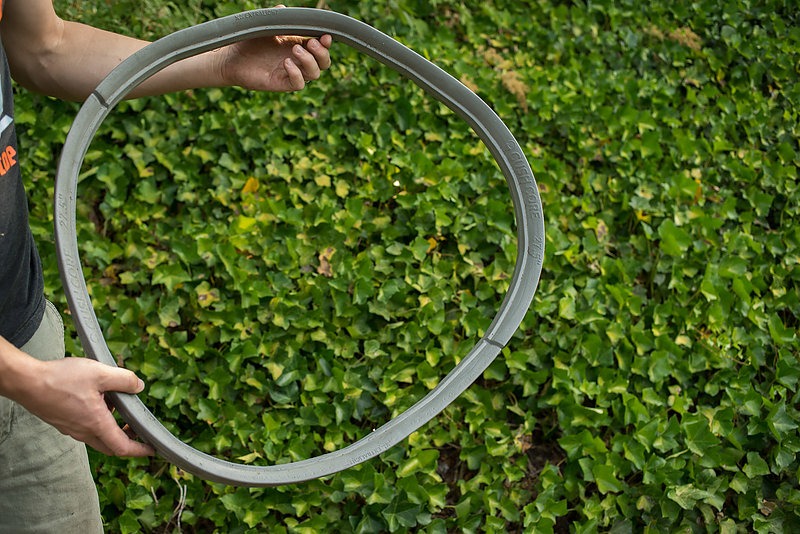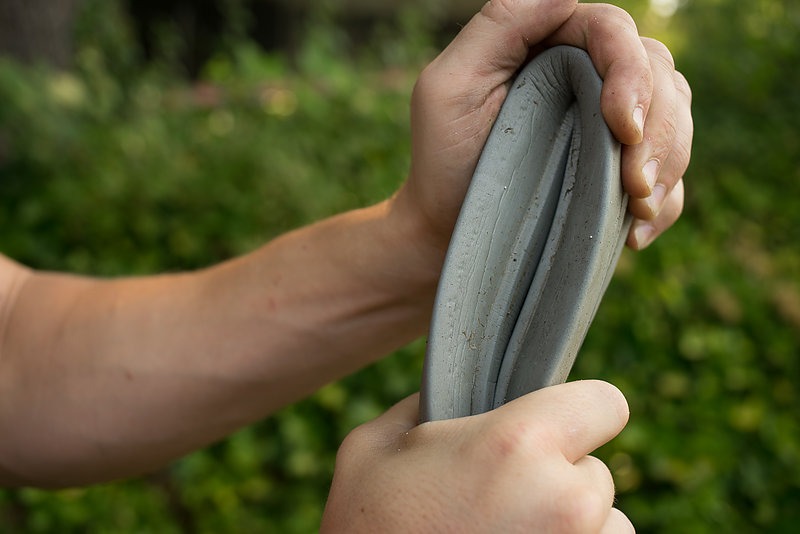 The CushCore tire inserts are now an integral component on any bike I'm planning on riding hard. They've given me confidence to ride faster through rowdy terrain and give me the option to run less tire pressure while finding more grip all over the mountain. I'm personally excited to see how future generations of this product will further cement their place on bikes around the world.
From being insurance for your wheels, added traction, peace of mind while hucking to flat or a last resort while racing, the CushCore system has a number of advantages. With the only drawback being weight (which is marginal at that) it's hard to make a case against not riding them.
The CushCore is neither glorified nor a pool noodle—it is simply glorious.
MSRP: $149
See more at http://www.cushcore.com