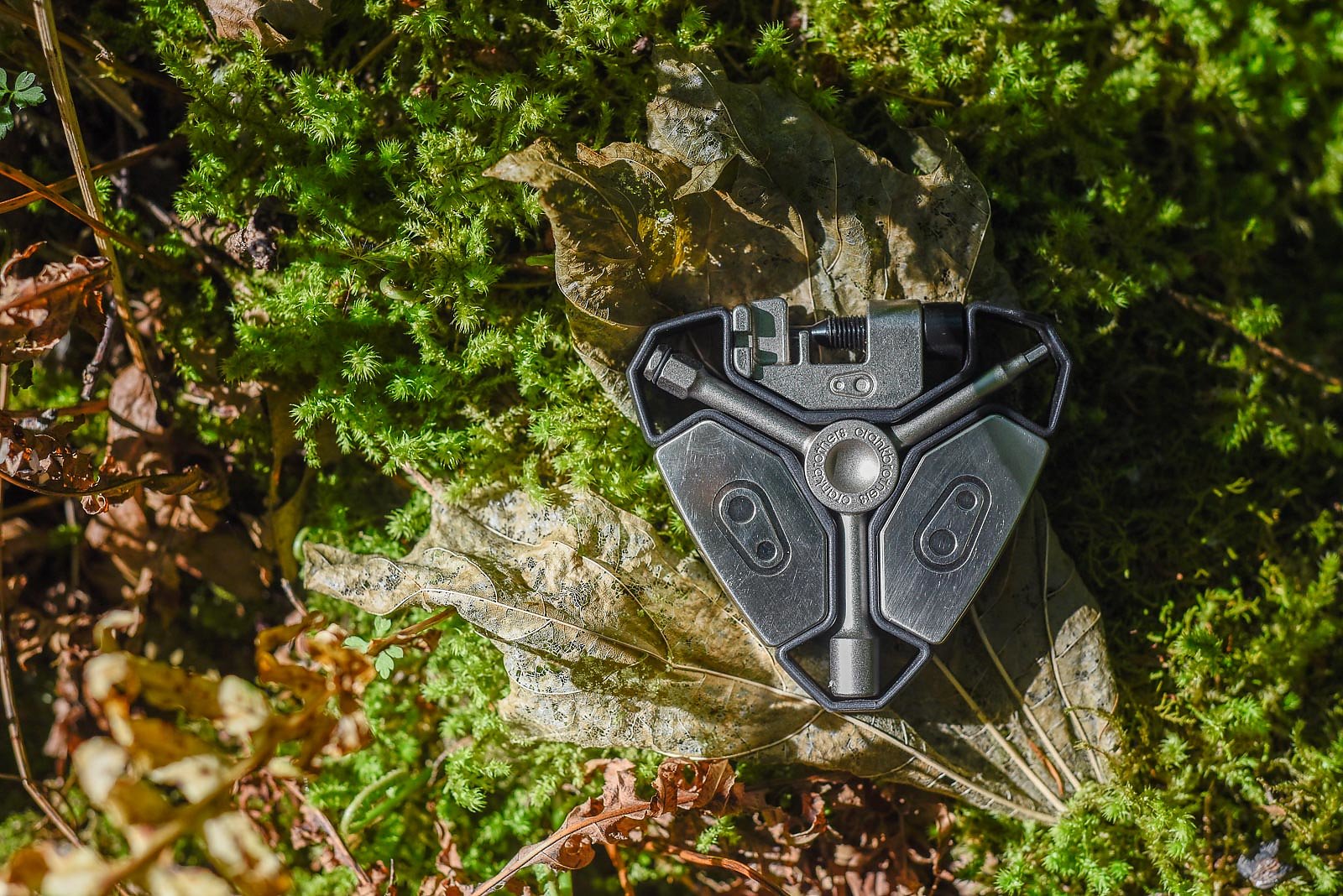 Crankbrothers y15 - Tool Review
It seems that most people leave for rides without trying to think about the possibilities of making repairs or adjustments when out on the trail.
Personally, I carry and abuse a multitool until the rust and stripped out wrenches are too embarrassing to unsheathe or actually risk damaging my bike parts. However, I only use it for trailside emergencies, so the ravages of moisture and time do their work long before every tool is rendered useless. I'll then buy another and the doomed-from-the-start process begins again.
Enter the Crankbrothers y15, aka the "Ninja Star of Freedom." This beastly and innovative take on the common trail tool has no rival in the market, so I was absolutely keen to give it a rip.
Immediately I was excited about the tri-wrench tools, which give the most common sizes dedicated and easily accessible spots (4, 5, 6 on one, and 3, 8, and a 1/4" bit driver on the other). They feel great in the hand, seem to be made well and are easy to get a solid sense for how much torque you are applying to a bolt. For that I was thrilled. The two tools sit in a plastic carriage and stay in place with a cleverly placed magnet in the hub of each of the wrenches. When you pull one out, the other loses the magnetism keeping it in the housing and is prone to falling out. This is a little cumbersome and awkward, which makes those quick, standing trailside adjustments one step less awesome.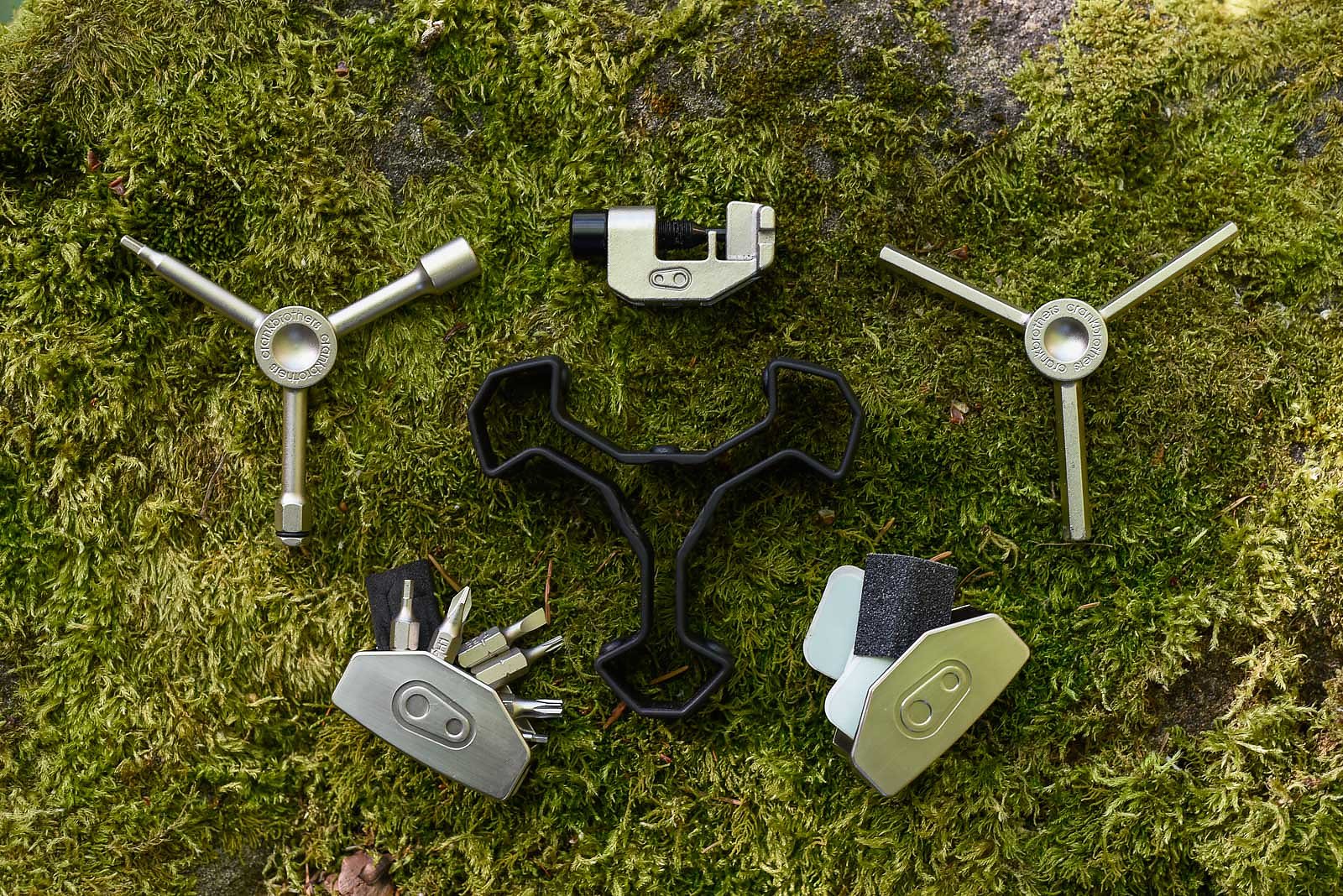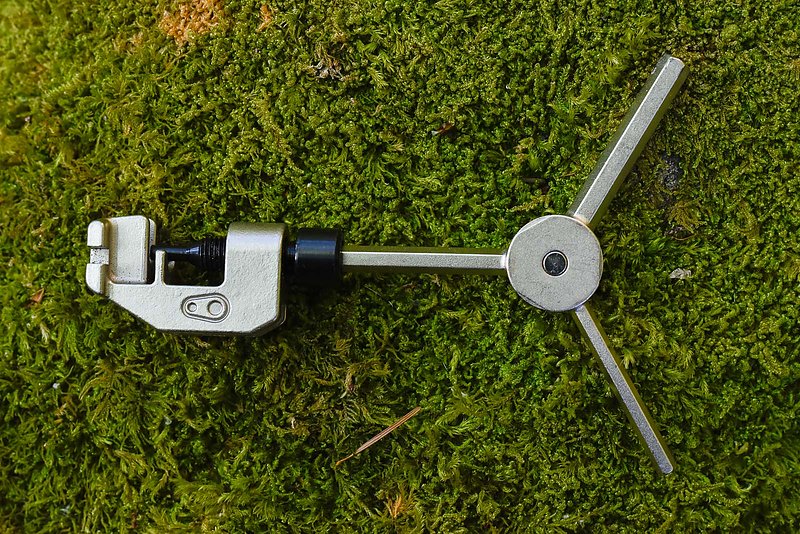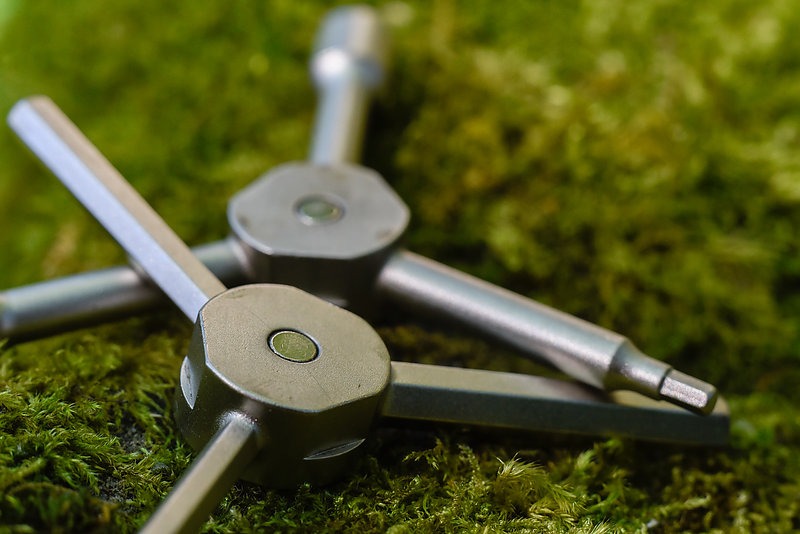 While the utilitarian side of me couldn't be happier with the assortment of 1/4 driver bits tucked into a neat metallized plastic housing, they are tiny and prone to disappearing acts. This issue presented itself while sorting some problems I had riding through a recent clear-cut. Though sitting down in anticipation, one of the bits dropped through some branches on the ground and a one-person manhunt ensued. Friends stood down trail from me, blurry in my peripheral as I hastily hunted, their body language clearly saying, "We don't know what the hell are you doing over there but wrap it up!!"
The downside of the y15 is that it doesn't seem to be geared toward mountain bikers from 2016, as the chain breaker is only recommended for 8, 9, and 10 speed chains, and the last compartment houses a few small glueless patches. On any given ride, myself and nearly everyone I'm with is running 11 speed cassettes and more than a few are running their tires tubeless, so these are rendered quite useless.
Overall, the Crankbrothers Y-15 is an outstanding choice for those who want to make adjustments on the trail like a World Cup pit mechanic, but it comes at the cost of added weight and a lot of separate parts. If you're clumsy with small parts, or prone to losing things, it might be best to stick with a too that has everything connected. In my opinion, the feel of "real" three-way wrench while on the trail is otherworldly, and I have a particular distaste for the too-tight or too-loose feeling of the Swiss Army knife-type multi, most of which eventually self destruct when you need them most.
Crankbrothers y15
MSRP: $39.99
See more at www.crankbrothers.com