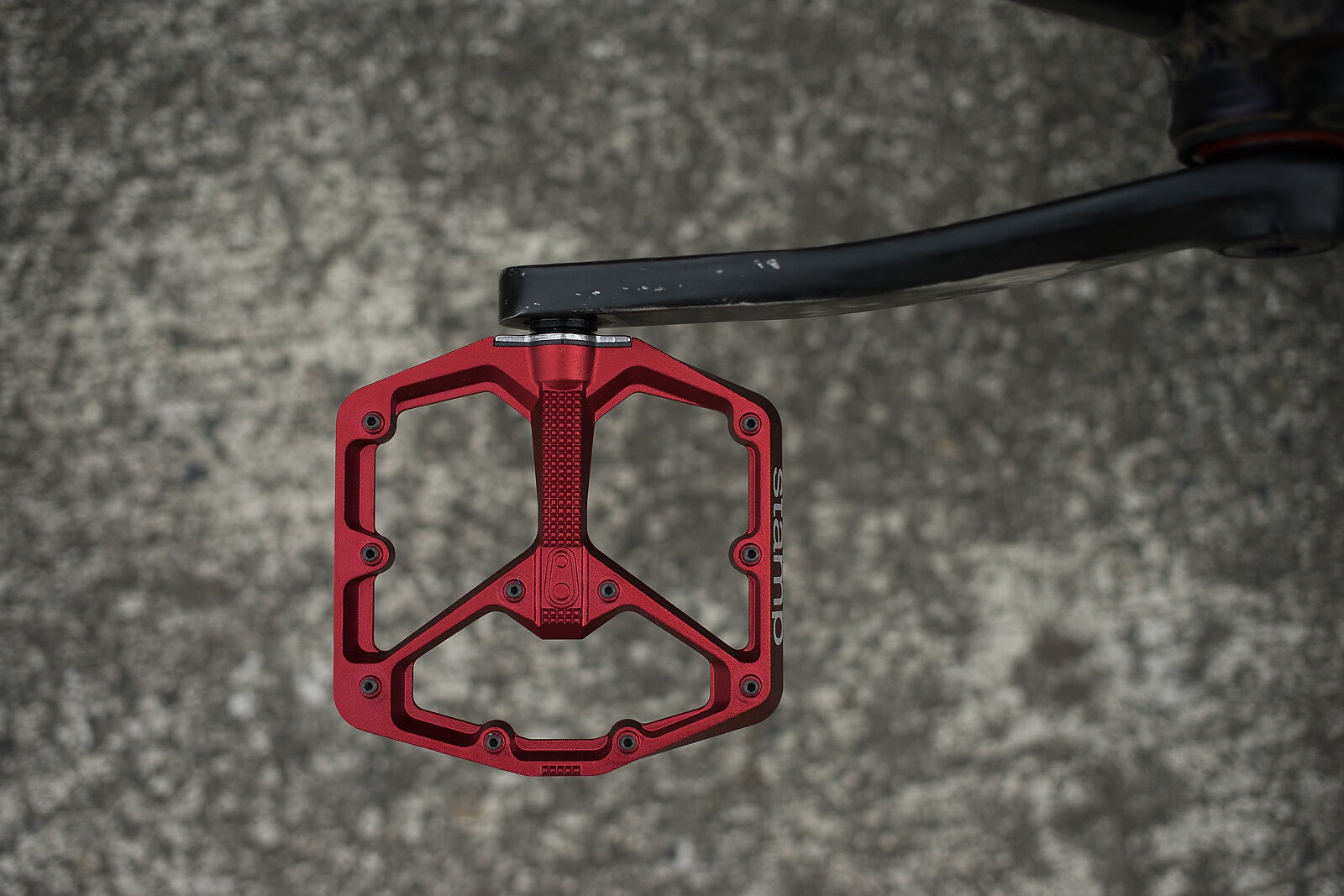 Crankbrothers Stamp Pedal Review
As a general rule, I enjoy flat pedals when they are 1. Ginormous, 2. Have tall, sharp pins and are 3. Thin.
There are obvious limits to this, but when I got ahold of Crankbrothers Stamp pedals (in the larger of the two sizes), I was thrilled because they met all three of my criteria. I've had mixed experiences with both ultra-flat pedals and Crankbrothers products in the past, so I was excited to put some miles on them to see if they'd stand the test of time.
The Guts:
The Stamp body is made from 6061 aluminum with cromoly axles, hosting both interior and exterior bushings, which are said to be mega improvements on the problematic pedals of the past. Crankbrothers is so confident in these new bushings that they put a five-year warranty on these things, which is massive in the lifespan of most bike parts, let alone the beating that a pedal bushing will take.
This larger size pedal measures 111 x 114mm and weighs in at 375g for the pair. The smaller version is 100 x 100mm, and is 30g lighter. While the weight doesn't win any awards for being astronomically light, it puts it in the same ballpark as other mega platform pedals out there such as the Deity TMAC. The pedal is slightly concave, growing from 11mm at the center to 13mm at the outside of the pedal, which is skinny without being disconcerting. By comparison, the Deity TMAC is 14mm and 19mm respectively. Both sizes of the Stamp pedal are priced at $150, and for that you'd expect they come with a solid build and a quality warranty to back up any mishaps. The warranty is there, so I put in a solid two months to test everything I could about the build quality.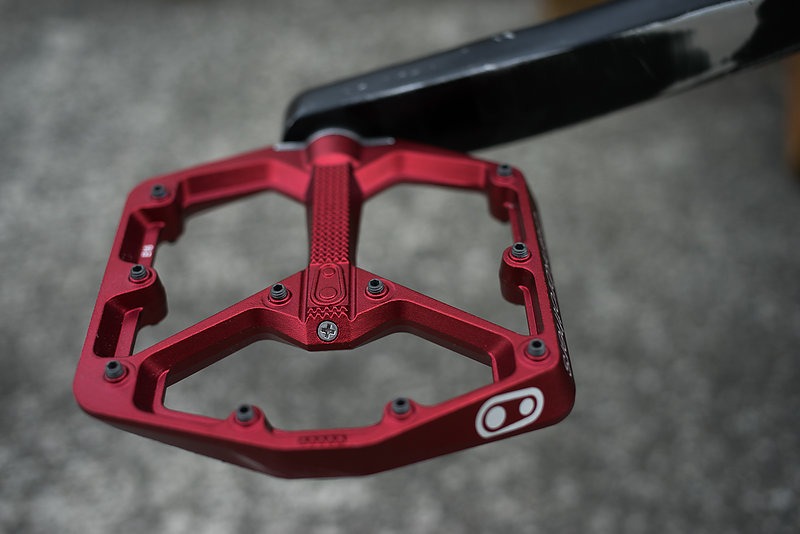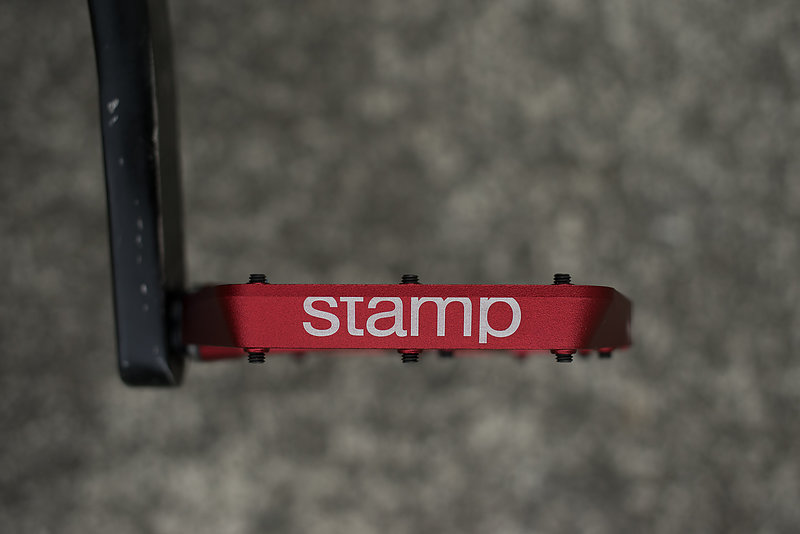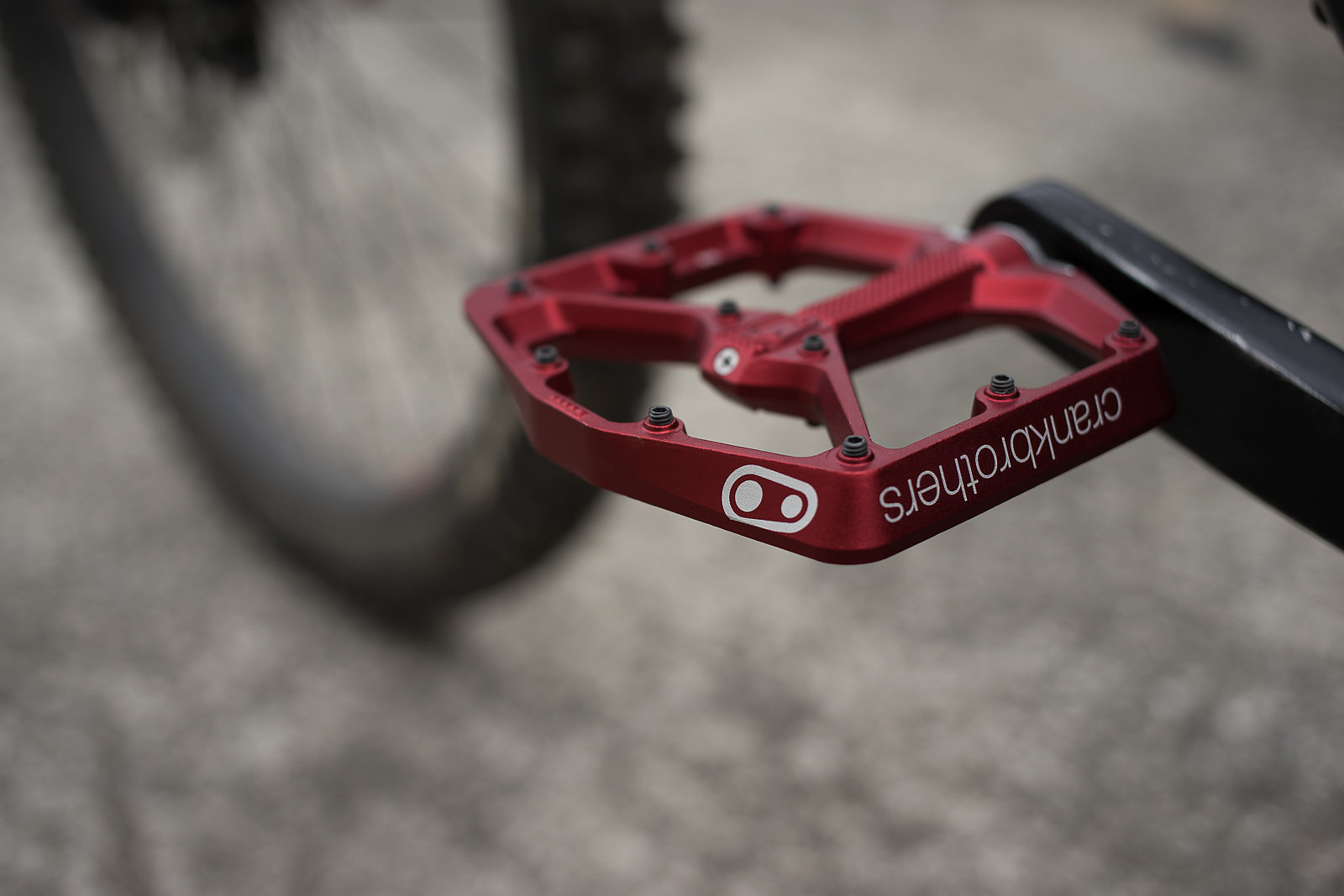 On the Trail:
Moving to a large pedal platform is immediately noticeable. I liken it to switching to wider rims. I immediately felt an increase in stability as well as being able to ride lighter on my bike. Having a massive landing zone for my feet diminished the thought that I might not recover if I lost a pedal in the air, or didn't properly reconnect as planned after going foot-out in a corner. The stamp's larger size doesn't necessarily mean it's meant for larger feet, it simply gives more connection and thus more control.
When the going gets sloppy and as we move into winter, I prefer long pins on my pedals; the massive, stiches-if-you-goof-it kind. Although the Stamp has relatively short pins, my foot stays planted and that works for me, even with the ground being fully saturated. The pedals do a good job of shedding any kind of mud or debris on their own, something that definitely contributes to the unwavering grip. I'm anxiously awaiting winter, as things will soon go from mucky to outright 2011 Champery World Champs conditions.
Maintenance is another factor that plays into the lifetime of a pedal. The Stamp is a breeze to pull apart in order to re-grease bushings or fully rebuild. The end of the axle housing has a small grease port to easily access the outer bushing. After two months of hard riding in all sorts of conditions, they spin like new, have developed zero play and spin freely with minimal drag.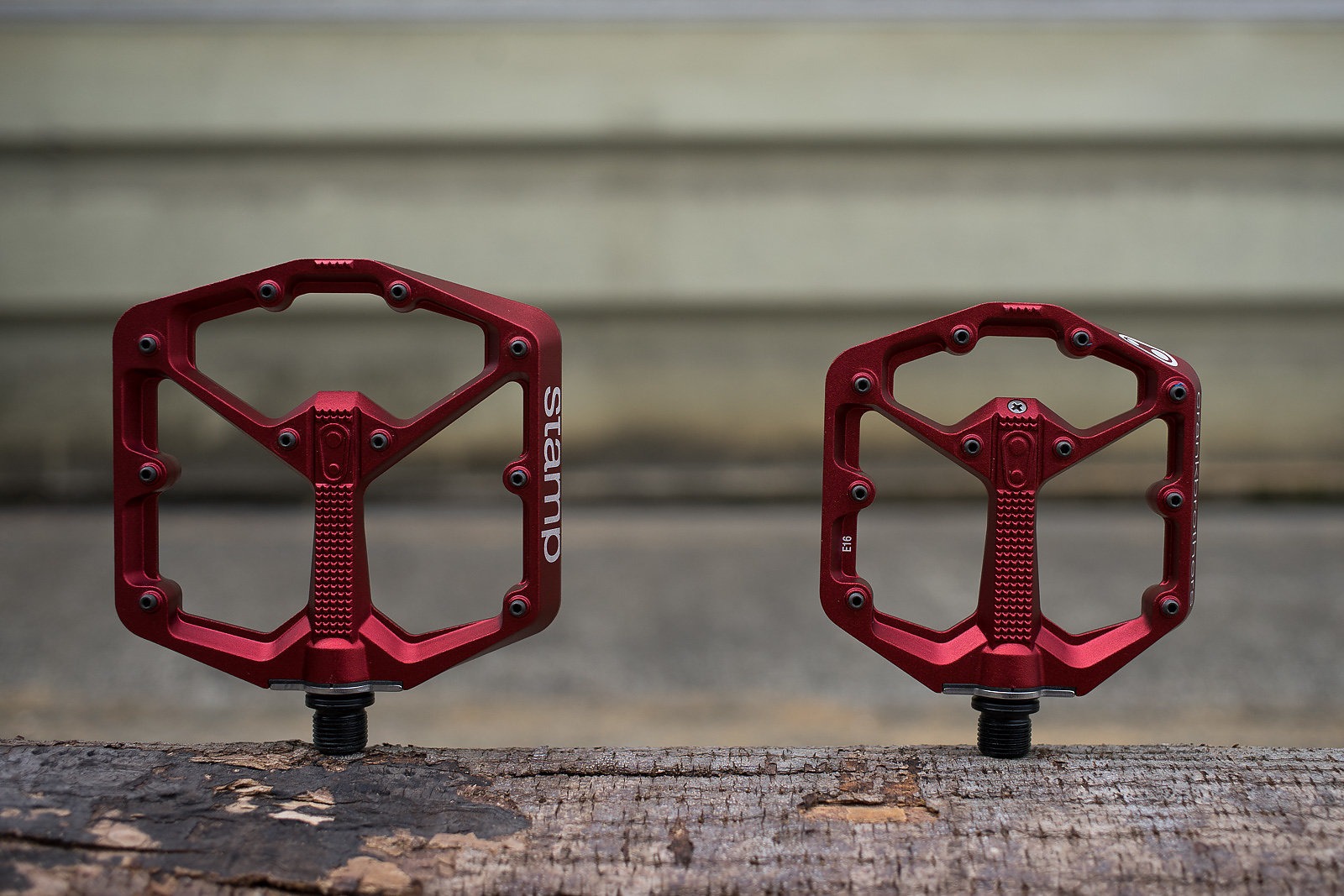 In Essence:
I loved the mega platform of the Stamp particularly when the trail got rough, I was getting uncharacteristically loose or things started getting slick. It gave a new level of connection right out of the package, and I can definitely appreciate that it comes in a smaller size for those who either don't desire a large pedal or who have smaller feet.