Biknd Jetpack Luggage Review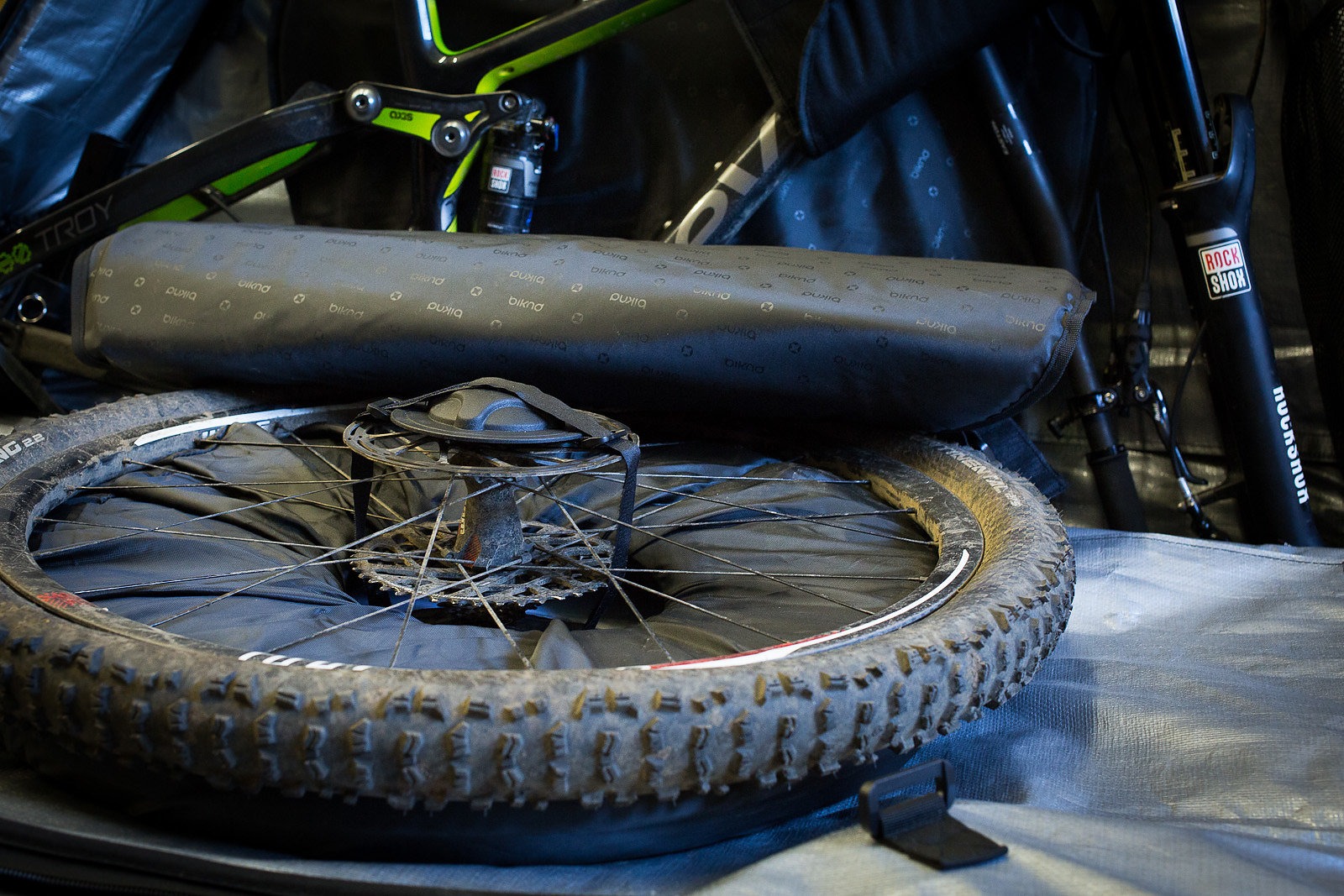 BIKND JETPACK | Luggage Review
Traveling by air with a bike in tow is rarely an easy task.
Mountain bikes are notorious for being a headache to pack, especially if you're paranoid about your bikes well being like any reasonable person. There are also really only two options when packing up a bike: a bike box—usually at the generosity from a local bike shop—or a bike bag. While cardboard has its time and place, keeping your bike safe from airport luggage handlers is not it.
The latest go-to bike bag at the Freehub office has been the Biknd Jetpack, a well-thought-out piece of luggage that's been keeping our bikes safe. The bag is simple enough that it allows for easy packing, but it has some intuitive features that make for a solid carrying device.
Like any other bike bag, the Jetpack requires your frame to be sans pedals, wheels, handlebar and derailleur. This tends to be a quick breakdown for nearly any bike, but it does take a little effort for the packing to begin. The Jetpack is noticeably well constructed, and its padding in combination with design create a very secure system for your bike.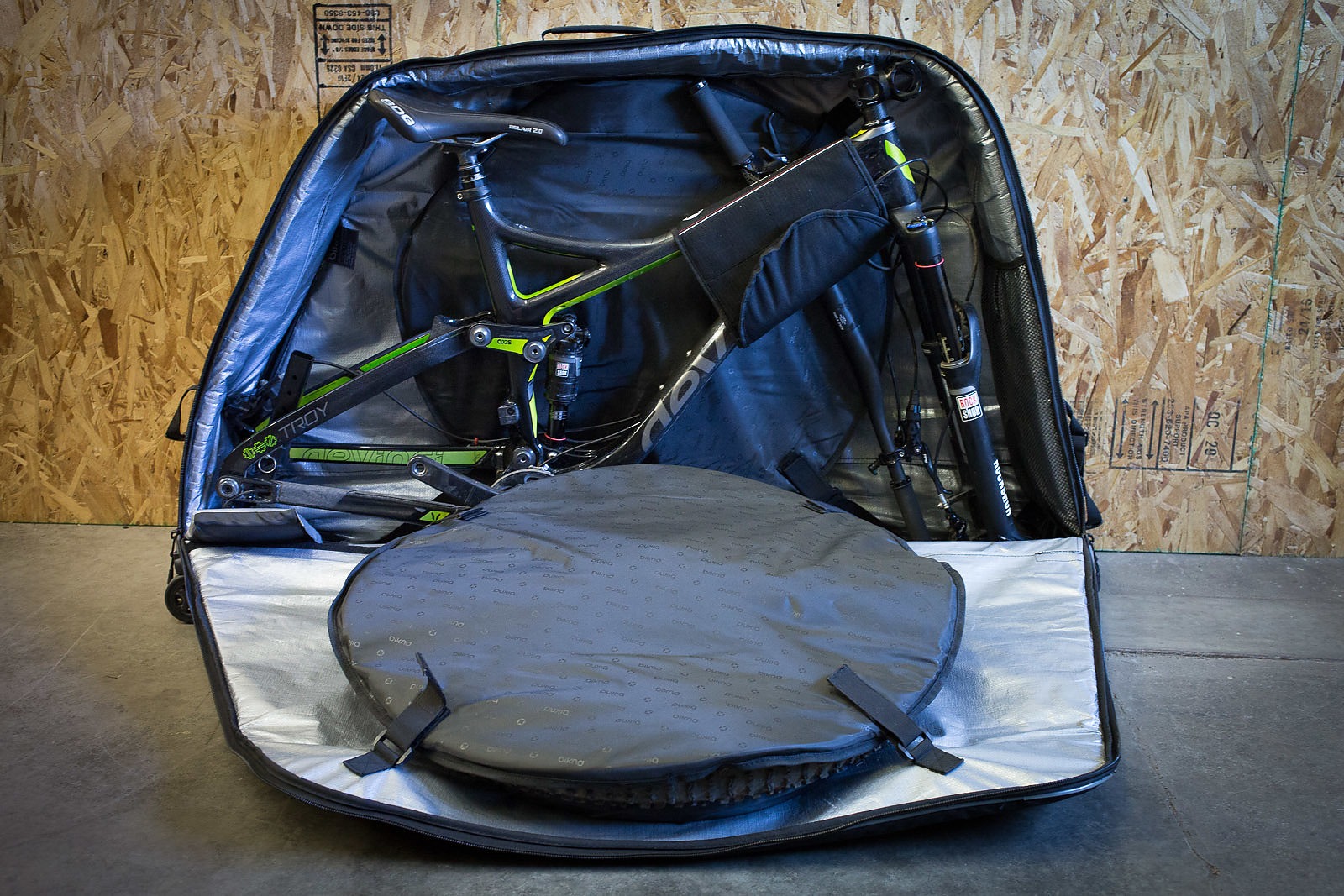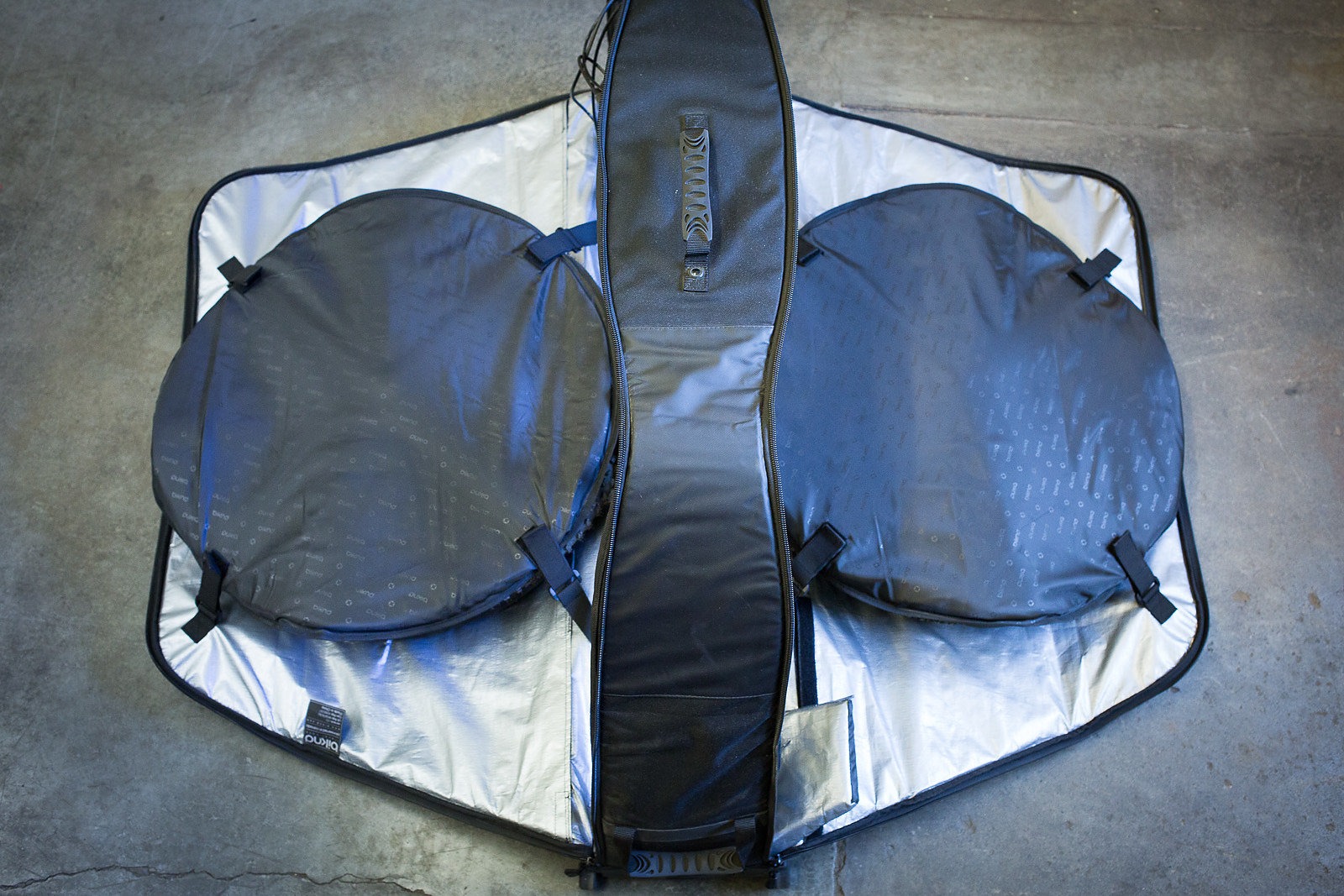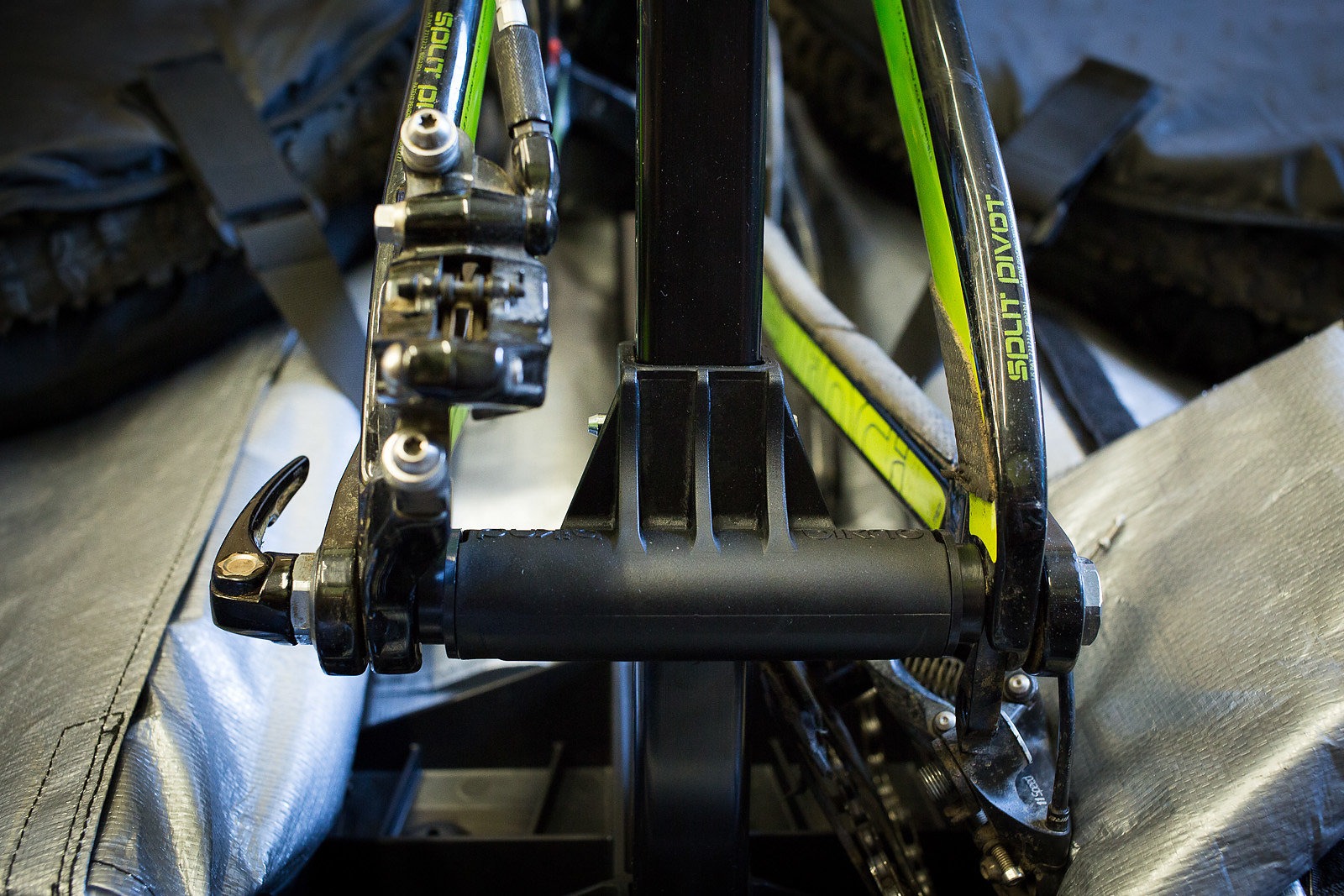 The bag opens up in a butterfly-like manor, with the sides of the bag folding to the ground. Each side has a system to fasten a wheel into, which includes an inflatable pad to protect the spokes from anything that might be hitting (or worst case, smashing) against the outside of the bag. We put a pair of 27.5s in (yes, deflating is necessary), and we'd imagine that a pair of 29s should fit with a little coercing.
The front and rear axels attach to adjustable mounts that secure the frame, and can accommodate anything from road bikes to DH rigs. On full suspension bikes with a wheelbase larger than 1180mm, Biknd recommends deflating the front fork—so anyone with an XL frame, make sure to bring your shock pump along. The large frame that we put in the Jetpack seemed like a tight fit, but with dropping the seat post and a little bit of finagling, it worked well. At this point it's worth mentioning that having two people for this process definitely made it a lot easier, but it can undoubtedly be done solo.
One thing that we noticed in packing the bike up was that the rear brake caliper was pretty snug against the end of the bag, so depending on frame geometry and brake placement, removing it might be a wise idea.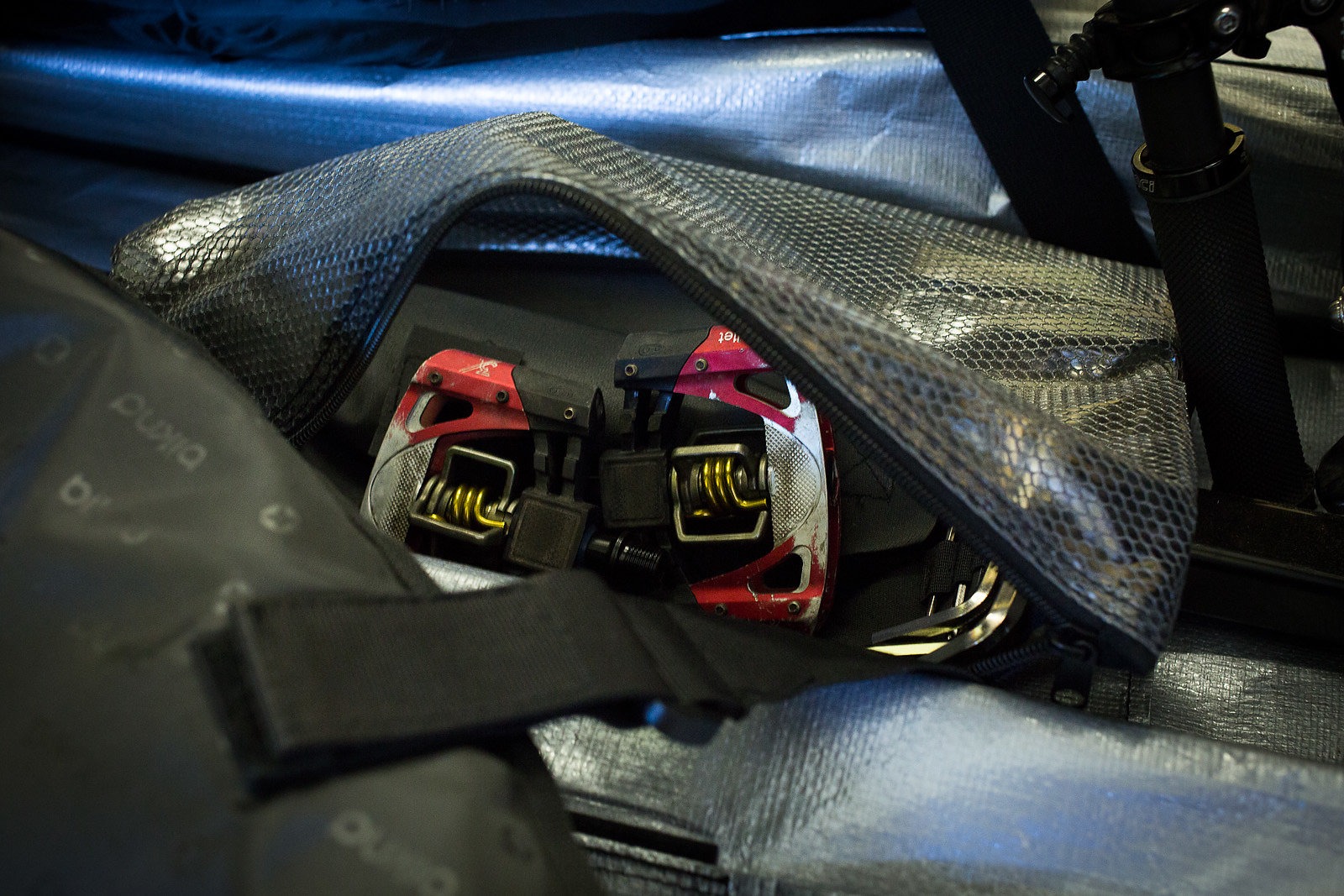 The Jetpack has a few features that really show that Biknd put some thought into the bag's functioning. A small pad comes with the bag that attaches to the side of the bag where the derailleur contacts, and a fitted pad wraps around the top tube that also secures the handlebars. The bottom end of the bars are loose within the bag, and we noticed that they were awfully close to front caliper, so a little bit of extra padding for security isn't a bad idea. The bike bag also comes with an Allen wrench set and a small bag that's perfect for stashing pedals and any other smaller necessities.
When fully closed up the Jetpack is a manageable size and has handles on nearly every side, so hoisting it into the car isn't much of a problem. The Jetpack weighs in at 17.6 lbs., according to Biknd's website, and as a majority of trail bikes these days are in the 30 lbs.-ish area, the combination of the two puts it awfully close to the 50 lbs. mark and therefore an overweight bag charge on more than a few airlines… just sayin'. Of course this all comes down individual scenarios, so just remember to weigh before you pay.
We also noticed that when the Jetpack is in tow, it wobbles. Even while towing it to the car, it was important to take it easy as its top-heaviness could easily put it on its side. Again, not an absolute flaw, but it could potentially make some high-speed, cross-airport jogs a bit more interesting.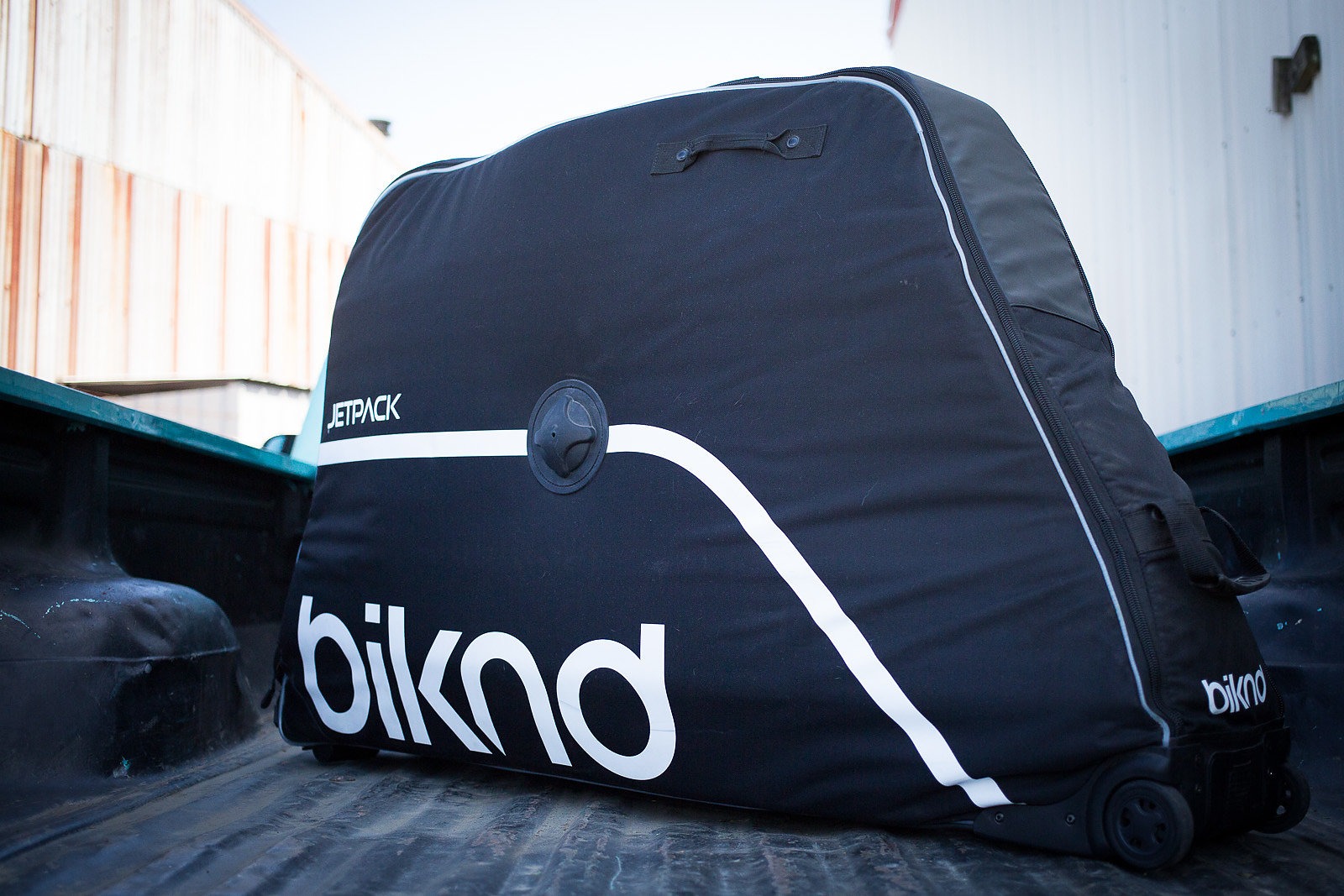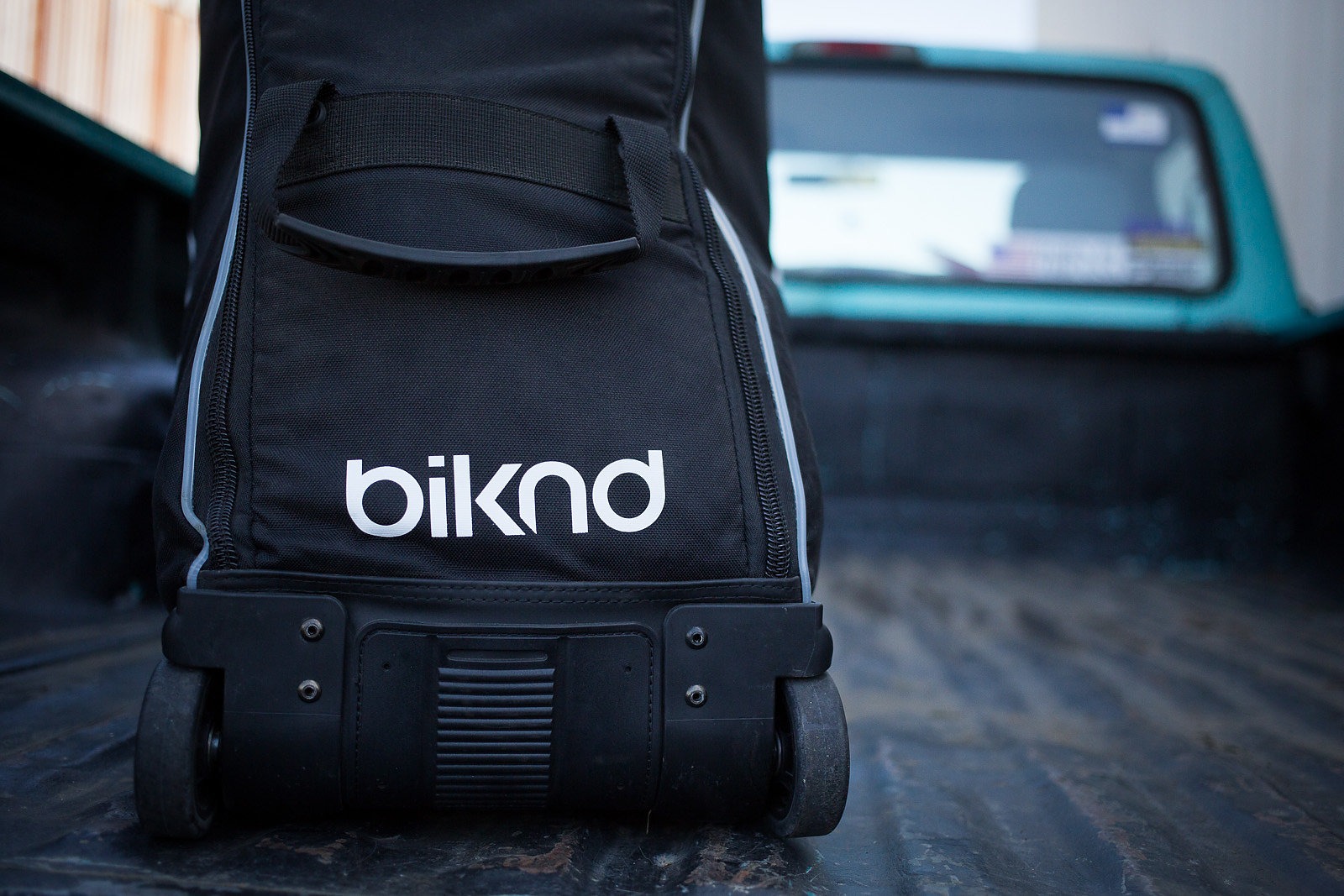 The price point—$449.95—might seem steep at first, but in consideration of all the stories out there of damaged bikes, consider it insurance. From the moment your bike is set on the conveyor to when it comes out of the carousel, its fate is out of your hands. So if you're often on the move and globetrotting with your bike, the Biknd Jetpack is a good way to keep your beloved companion safe.