661 Rage Hard Knee Pad Review
Looking back at photos of the first ever Red Bull Rampage, many riders look like they're wearing hockey pads for shin guards.
In fact, much of mountain biking's original protection was borrowed from other sports as riders were experimenting with how big they could go and how far they could push their bikes and bodies. Full-face helmets and chest protectors came from motocross, and Vans was adapting skate shoes to DH standards.
Those days of hockey shin guards are long gone, but hard-cap knee pads are still around, and SixSixOne just added the Rage Hard Knee to their pad lineup, for riders looking to get sendy while maximizing their safety. Along with the rigid knee cap, the pads have added medial and lateral coverage for all types of bumps and bruises that might occur while getting rowdy on a mountain bike.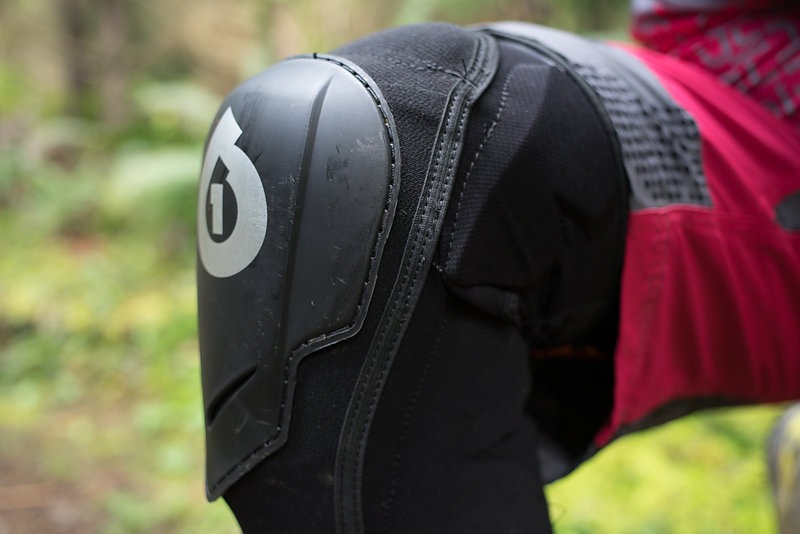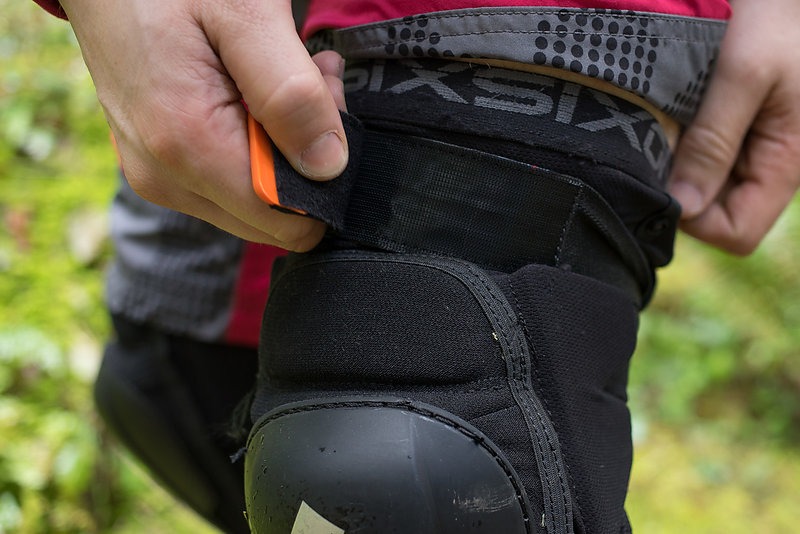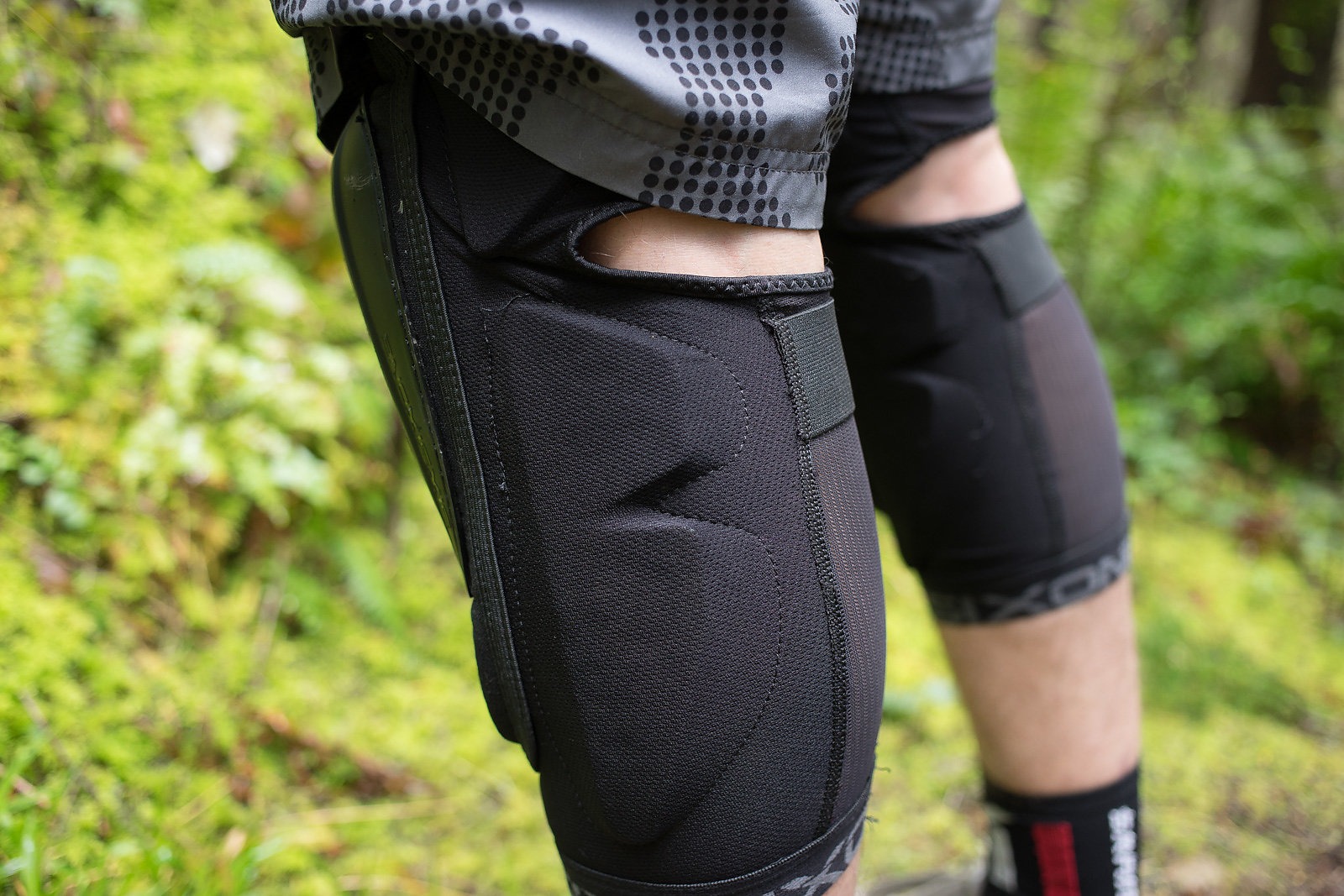 When I pulled them on for the first time, they immediately felt too tight. I don't tend wear an XL in anything, so I went back to SixSixOne's sizing chart, which only seemed to affirm my size being large. There's definitely a discrepancy somewhere between the dimensions on paper, the actual fit and the pad's proportions.
The silicone-printed elastic needed coaxing to get over my size 10.5 foot and when I pulled them on I heard threads popping as I gingerly attempted place the pad over my knee. Upon further inspection, I discovered the thread encapsulating the side-padding had torn free in multiple places, and like tiny icebergs, the foam began to move around. This wasn't a physical nuisance, it just made me hyper-aware of the build quality. I attribute this to the use of stiff nylon thread (which doesn't stretch) atop the soft jersey material (which does). It's hard to see how this was overlooked, but it certainly made for a rough first impression.
Once I got the pads situated on my knee and set off on a ride, the tightness was very apparent while pedaling. I don't typically ride uphill with pads on my knees, but rather pushed down around my ankles. I told myself to persevere and after a few miles, the sleeves stretched out to a sort of equilibrium. They didn't ride up or fall down with with movement, and the tension, which at first seemed stifling and oppressive, mellowed like the second sip of an Islay single-malt scotch. On one particular fall, I ended up essentially sliding down a bunch of railroad-tie stairs in a home plate-style dive, face first. This was a point where I was grateful for both the tension and hard plastic, as the pads just bounced off the ground and stayed in place.
After that initial stretching, the pads were a dream to ride. I loved the shaped plastic kneecap, which provided an extra layer of protection without adding much bulk overall. The Rage Hard Knees are on the thicker side, but I didn't find them to be stifling or sweaty while riding on the downhill.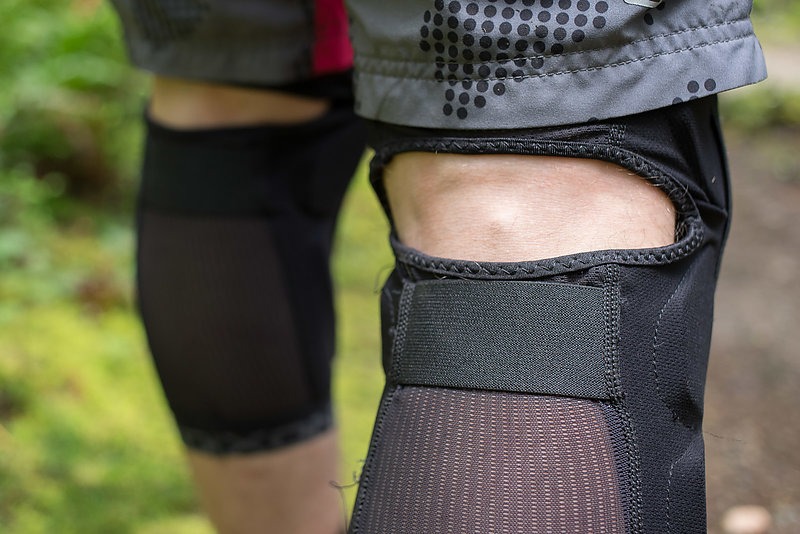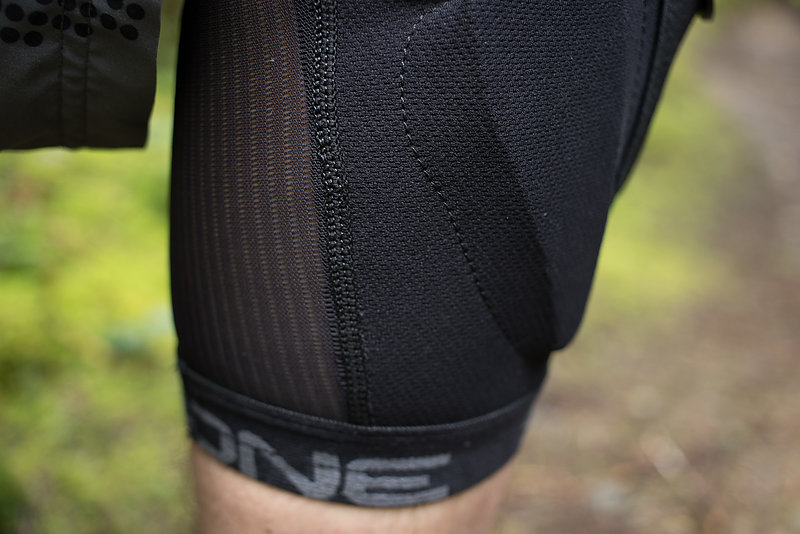 The elastic strap above the knee that secures the pad wasn't nearly long enough, and I did the best I could to pre-stretch it before connecting the Velcro with the smallest possible overlap. This left the hook-side of the Velcro exposed, and since it was facing outward, it caught and frayed the inside hem of my shorts as I rode.
The Rage Hard Knees certainly have their positives and negatives, and their durability aside, I do prefer these pads for when I don't need to pull them on and off all the time while pedaling, like shuttle days or at the bike park. However, their sizing and durability is a relatively large asterisk, especially when it was immediately apparent.
Thankfully things have come a long way from the days of hockey pads, and these are probably equally as good at deflecting shin bangs. The protection aspect is really where the Rage Hard Knees shine, so if that's where you put your priorities, they'll take care of your worries.
MSRP: $75
See more at www.sixsixone.com